Last week we went to A. Lange & Söhne in Glashütte, Germany. Besides a guided tour through (sorry no photos) their factory, part of the program was a visit to MPS in Dresden for a pre-opening tour and the press conference.
The Mathematische- Physikalische Salon (Royal Cabinet of Mathematical and Physical Instruments) has been serving as a museum since 1728 and was closed for renovation six year ago. Today, april 14th,  the doors are opened to the public again and they will open their doors for a free visit from 18:00 until april 20.
We were guided by Dr. Michael Korey, who passionately told us about the unique items the MPS has on display. There is an impressive collection of historical scientific instruments which are all in fantastic condition. The mechanical instruments are all functioning but since they are delicate there are (award winning) computer animations on display explaining how they function.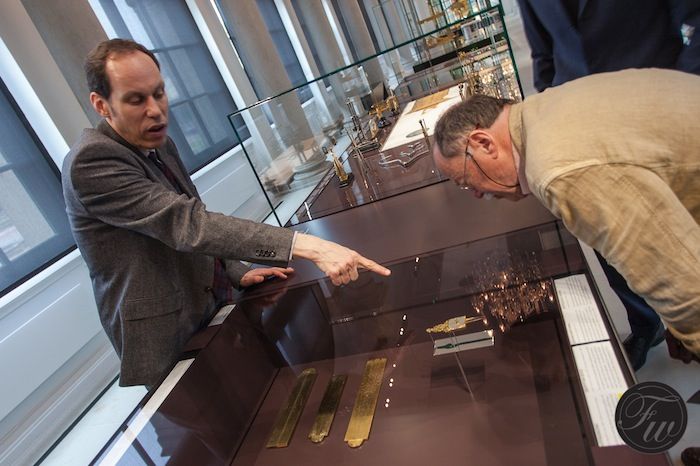 Dr. Michael Corey
From early navigation instruments, astronomical clocks, globes and telescopes we found our way to the history of timekeeping. In this part of their collection the origin of precision watchmaking is showcased and how it developed over the years from large clocks into small, some highly decorated, desktop and pocket watches. Along this development you will see the early addition of various complications. This is where the influence of the Saxon town of Glashütte becomes visible, which the Mathematisch-Physikalischer Salon helped to found. It was here that Ferdinand Adolf Lange came up with the idea of becoming a watchmaker.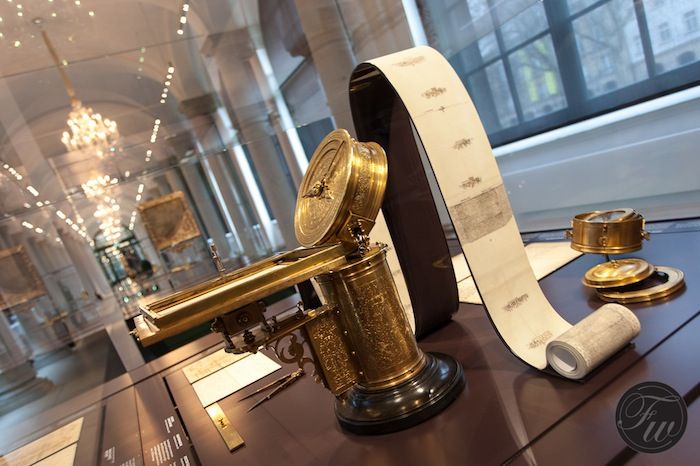 Wagenwegmesser from 1584, used for calculating distances.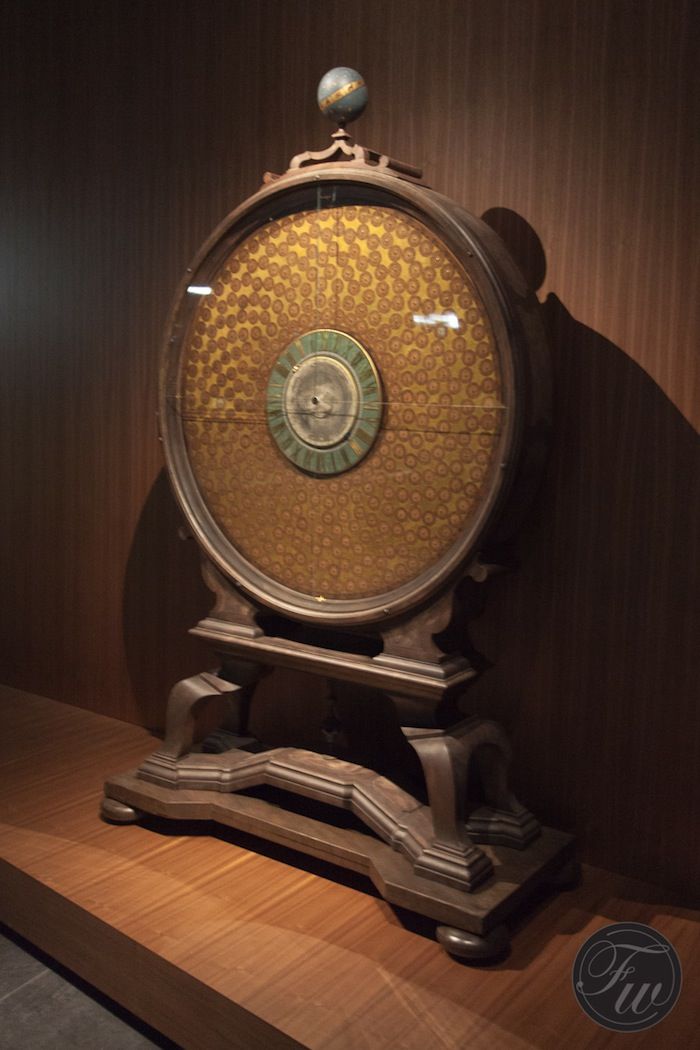 Worldtimer from ± 1690
This clock has 360 degrees on the dial. Each degree holds one clock which tells the time. The interesting part is that instead of thinking about a complex way to run all individual clocks they are operated through gravity. Every dial is pasted on in a way that it tells the time on the 6 o'clock position and the large wheel is rotated accordingly.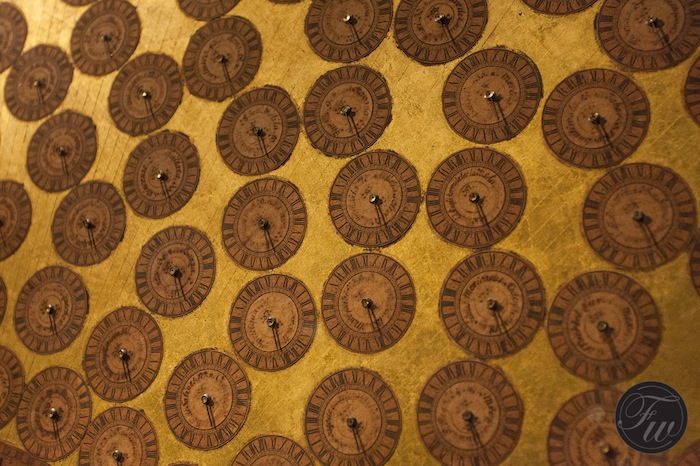 Detail of the worldtimer.
Among the timepieces there is a clock from the late 1800's that displays the time with rotating wheels instead of hands. The time is shown in 5 minute intervals and is called the fünf-minuten-uhr which means five minute clock. This pre-digital clock was the inspiration for the large date found in the Lange timepieces.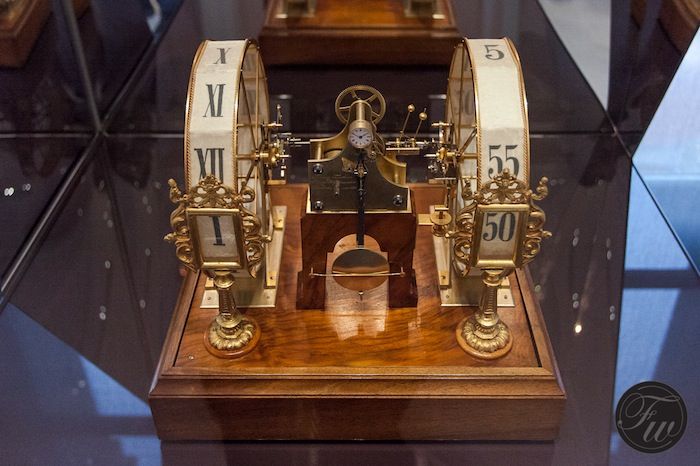 Fünf-minuten-Uhr (Five minute clock)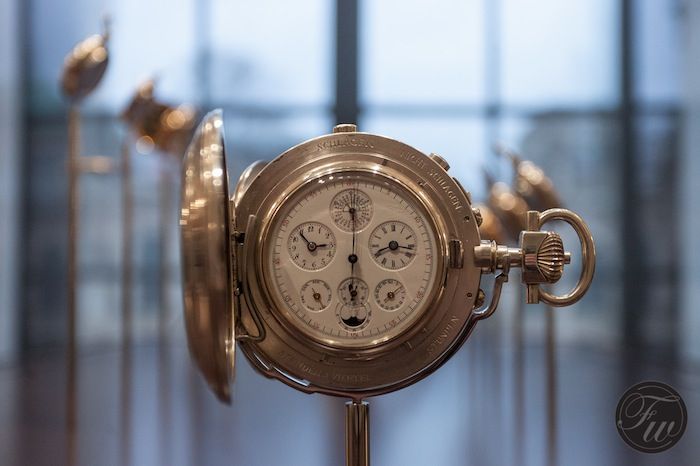 Grande Complication 'La Grandiose', pocketwatch from mid 1900's
If you go (near) Dresen, the MPS is absolutely worth a visit. More info can be found on their website. http://www.skd.museum/en/museums-institutions/zwinger-with-semperbau/mathematisch-physikalischer-salon/index.html
More pictures from the exhibition can be found below: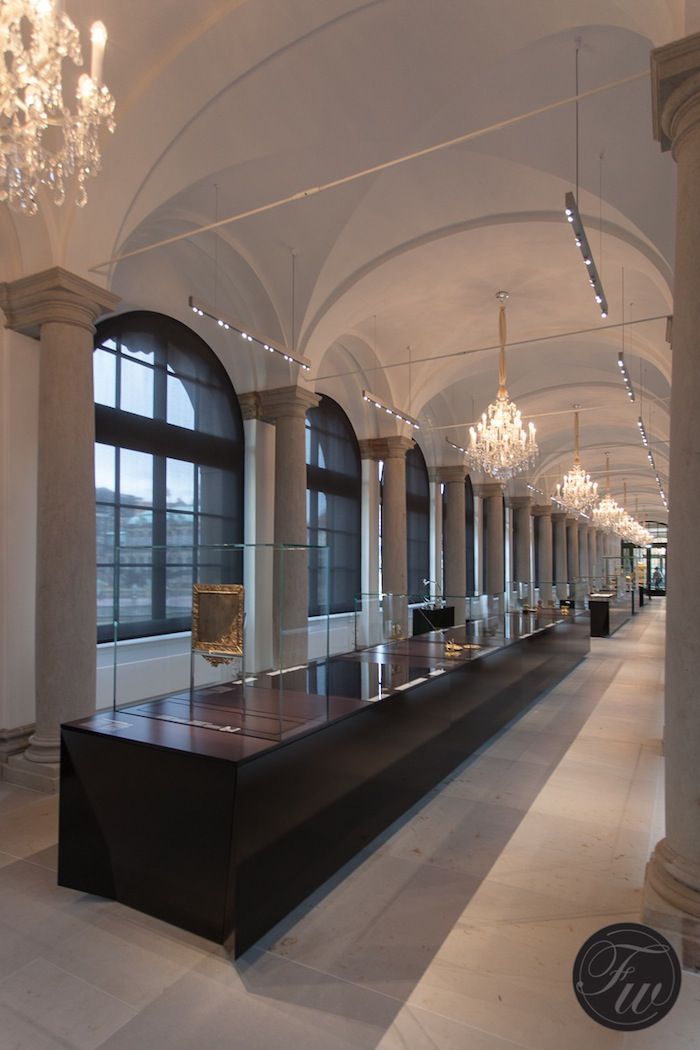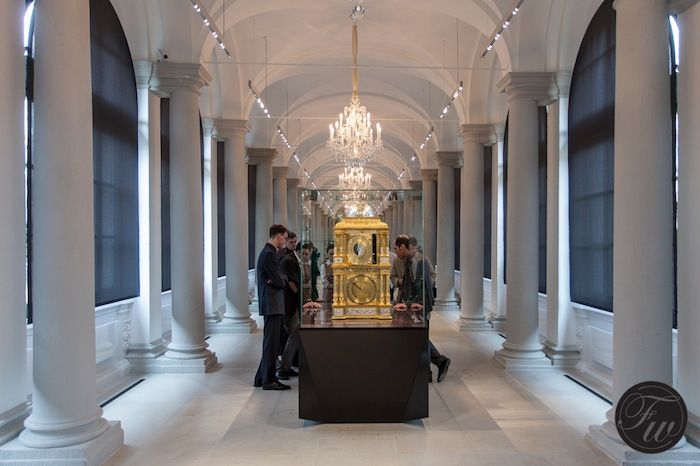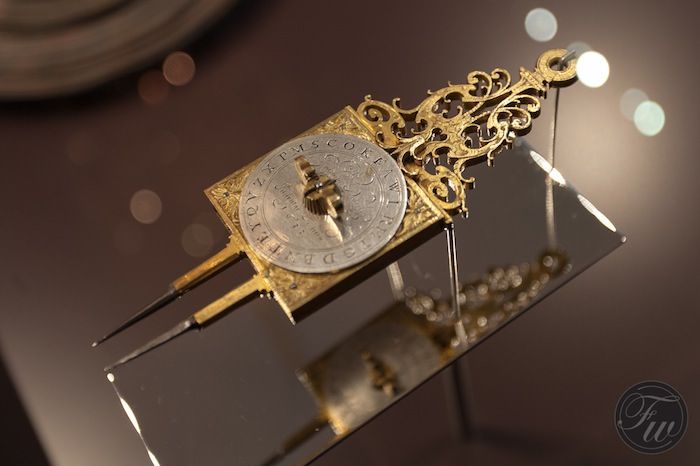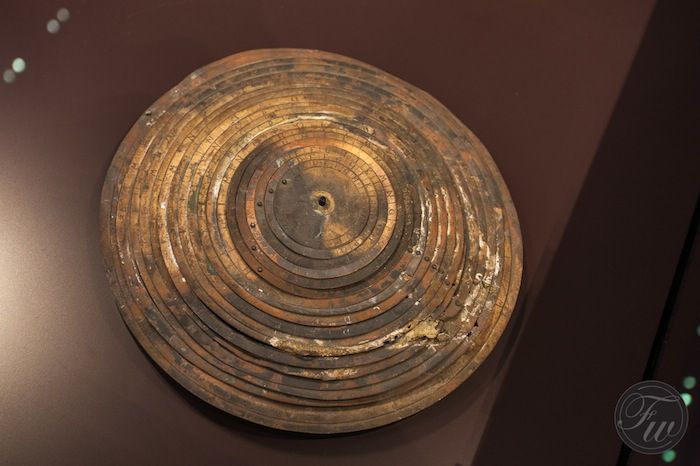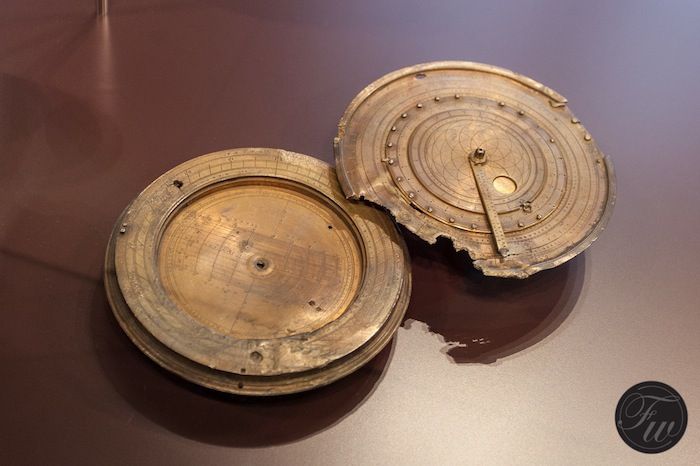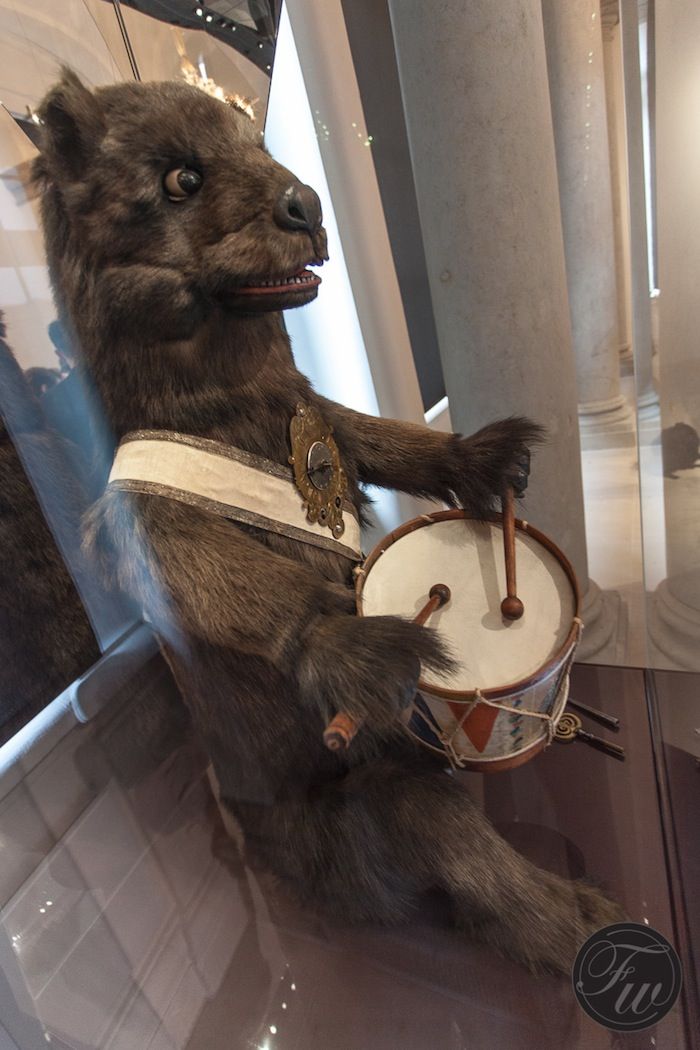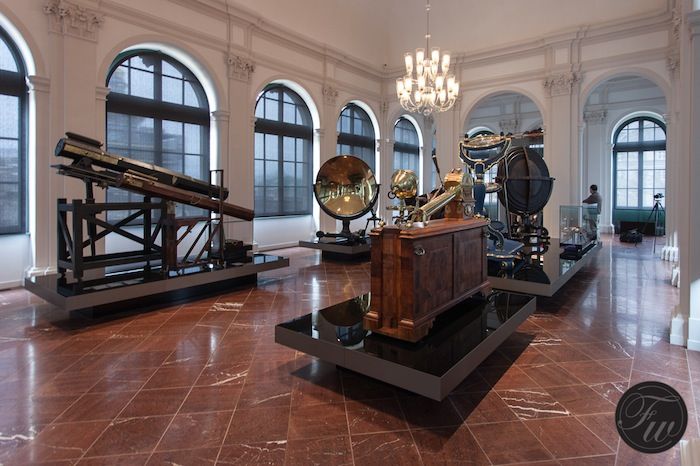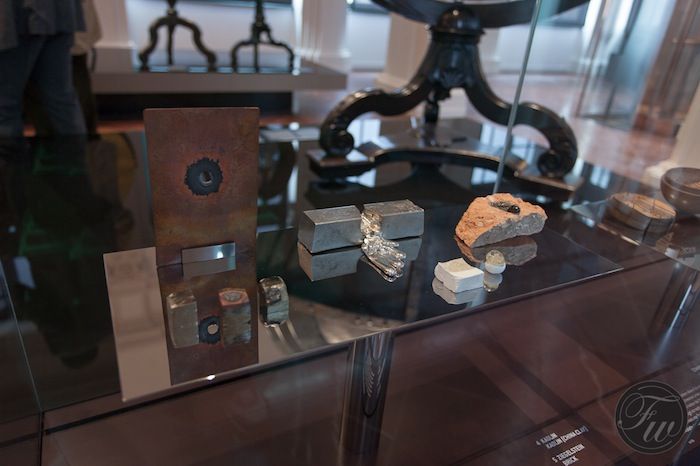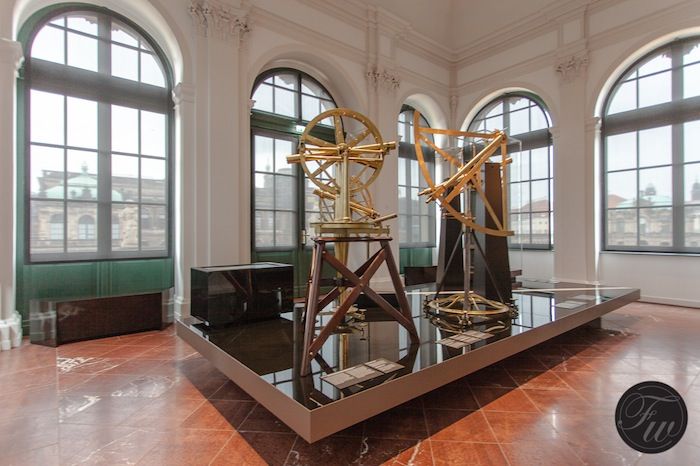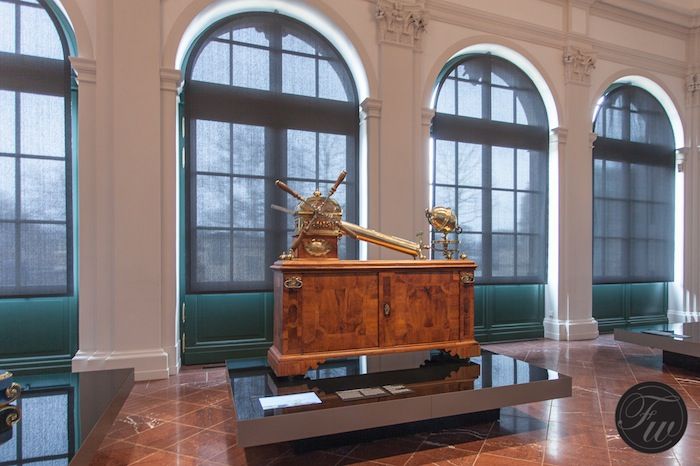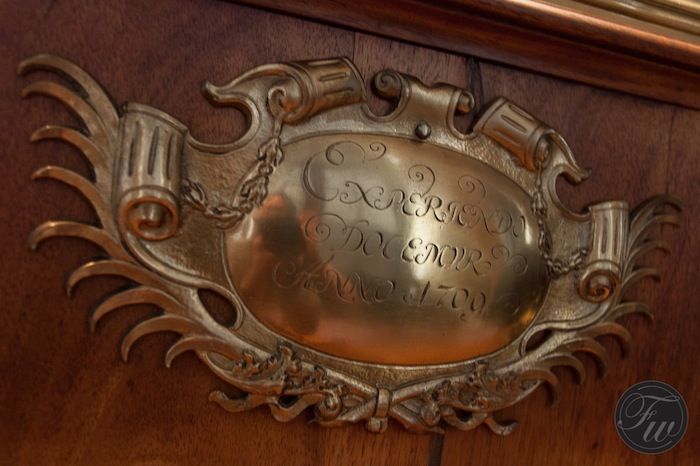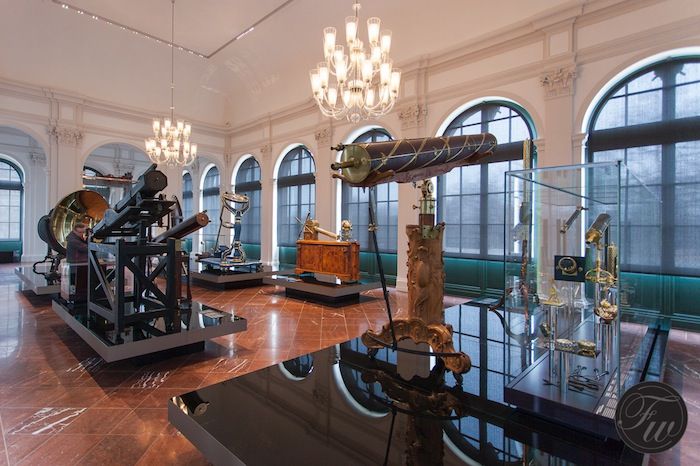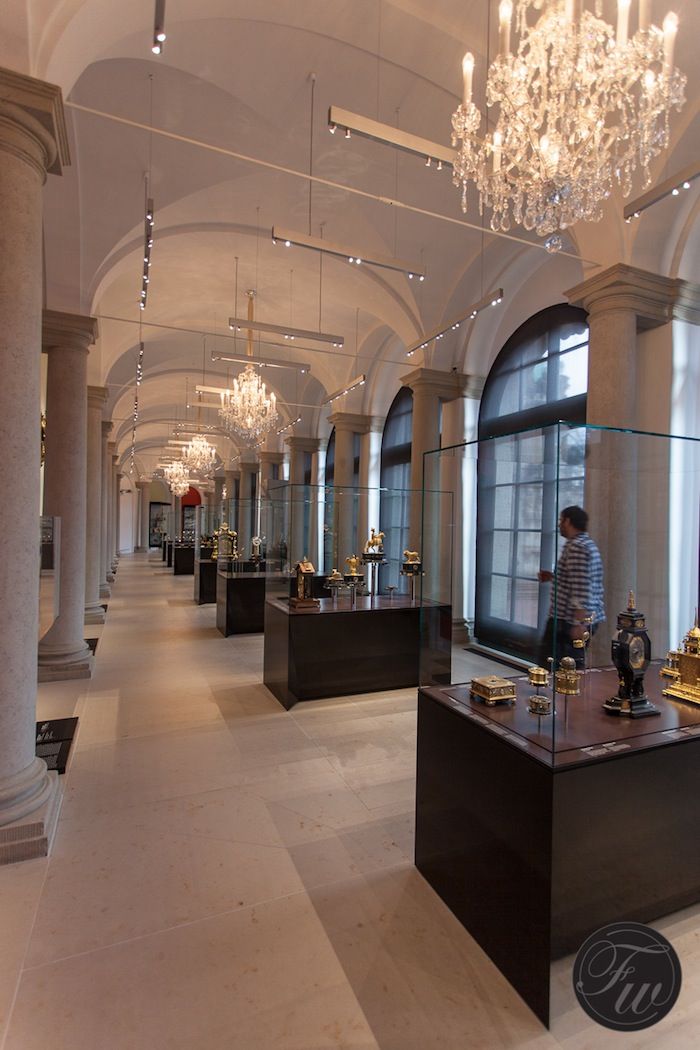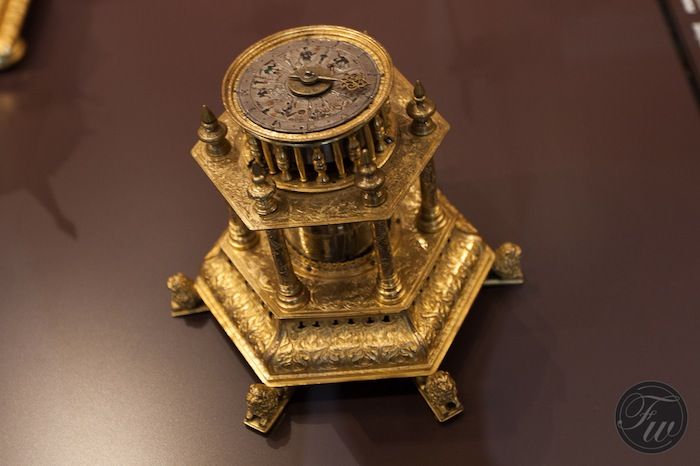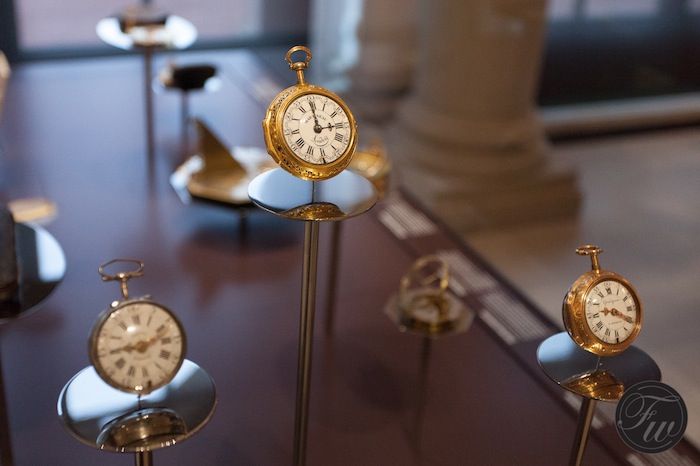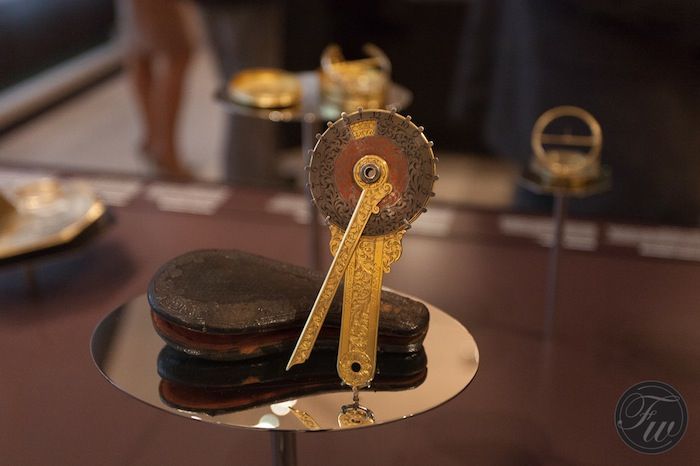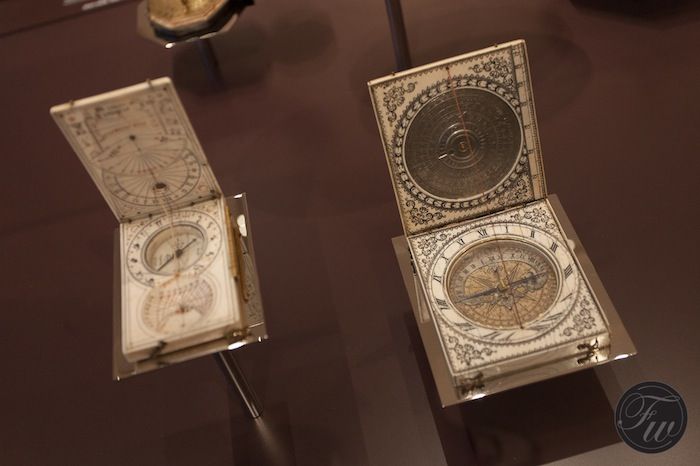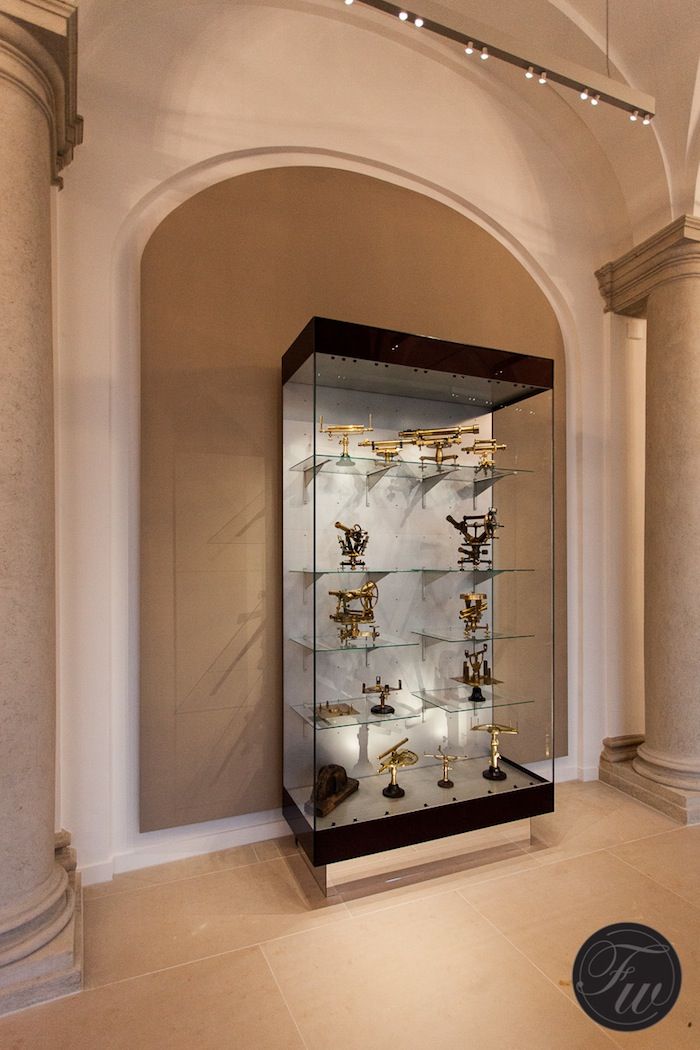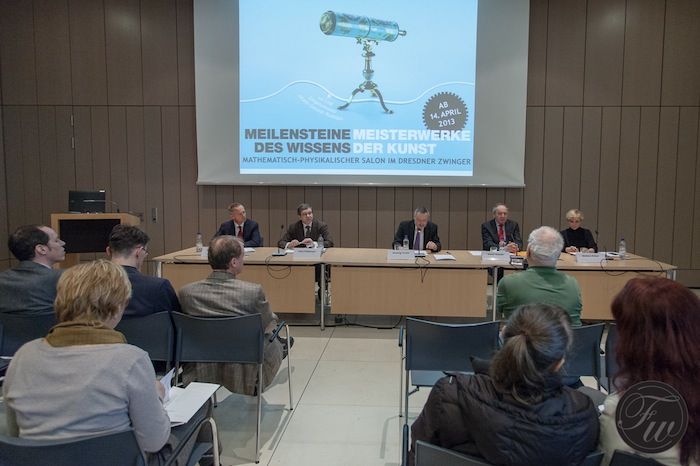 Bert Buijsrogge is co-owner of Fratello Watches and his focus is on haute photography. Bert Buijsrogge has worked in the real-estate business for 15 years and combined his passion for watches and photography over the years. He became famous for his watch photography and created the famous Rolex watch calendars for a few years. Most of the photos seen on Fratello Watches are made by Bert.

Latest posts by Bert Buijsrogge (see all)