Monday Morning Watch News Featuring The Victorious Seiko SPB317 And Four New Solar-Powered Chronographs
I will also introduce you to a robot from Chrome Calibre that will wind your watch for you
Say what you will, but the four new solar-powered Seiko Prospex Speedtimer 1/100 sec Solar Chronographs are no wallflowers. Controversial watches? That's probably too strong an expression, but they're definitely striking. The Seiko Prospex SPB317 is way more of a people pleaser. This particular Prospex turned out to be the most popular one of all the favorite sub-€1K timepieces that the Fratello team served you. The more traditional and straightforward looks of the SPB317 got 22% of your votes and came out victorious. But there aren't just watches in this edition of Monday Morning Watch News. I also came across a robot from Chrome Calibre that will wind your watch for you.
Last month, several writers on the Fratello team wrote about their favorite sub-€1K timepieces in 2023. That resulted in a very diverse list of watches from both established manufacturers and some surprising microbrands. The poll that followed resulted in a "winning watch," the one that you all deemed the best of the options presented. The fact that Seiko took home the cup is not a shock, and neither is the watch itself. After all, the Prospex SPB317 has everything. It's sporty yet classic. It's also rugged yet sophisticated. It's exactly like Daan, come to think of it, so it comes as no surprise that he actually owns one. I tried it on for size.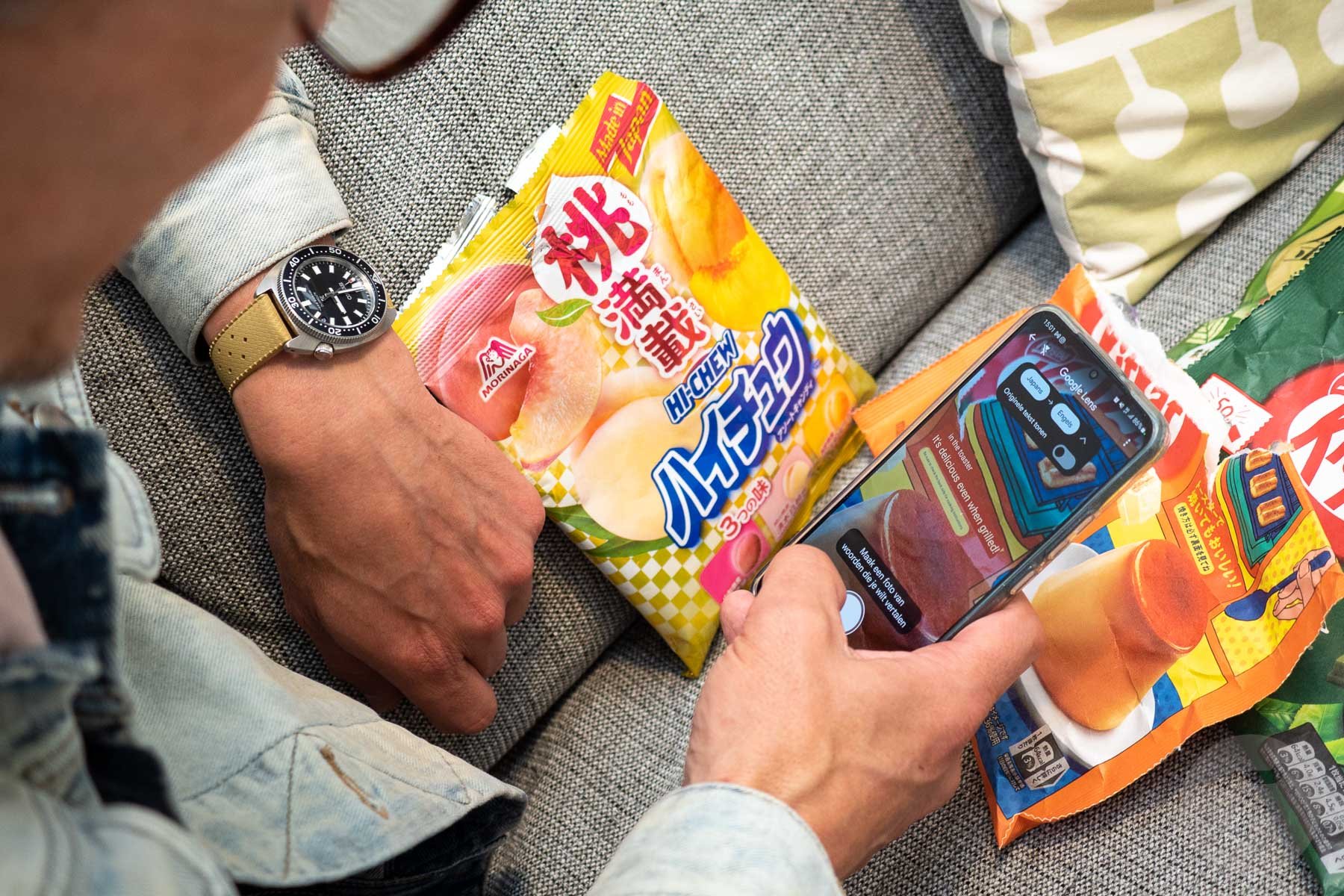 Seiko Prospex SPB317: the sub-€1K winner
Let's just start with the size of the Prospex SPB317. With a case measuring 41mm × 46.9mm × 12.3mm, it'll be a great fit for most wrist sizes out there. As you probably noticed, Daan — the unofficial Strap Master at Fratello HQ — put a different strap on his Prospex. It's a 20mm sand-colored Wolbrook Tropic-style strap that goes incredibly well with this diver. If you ask me, it looks more than ready for a dive in the Red Sea. But it also works well and looks good when you're trying to figure out what the Japanese sweets that our copy editor Brandon sent us from Japan actually are. I'm loving the Caramel Pudding KitKat, by the way.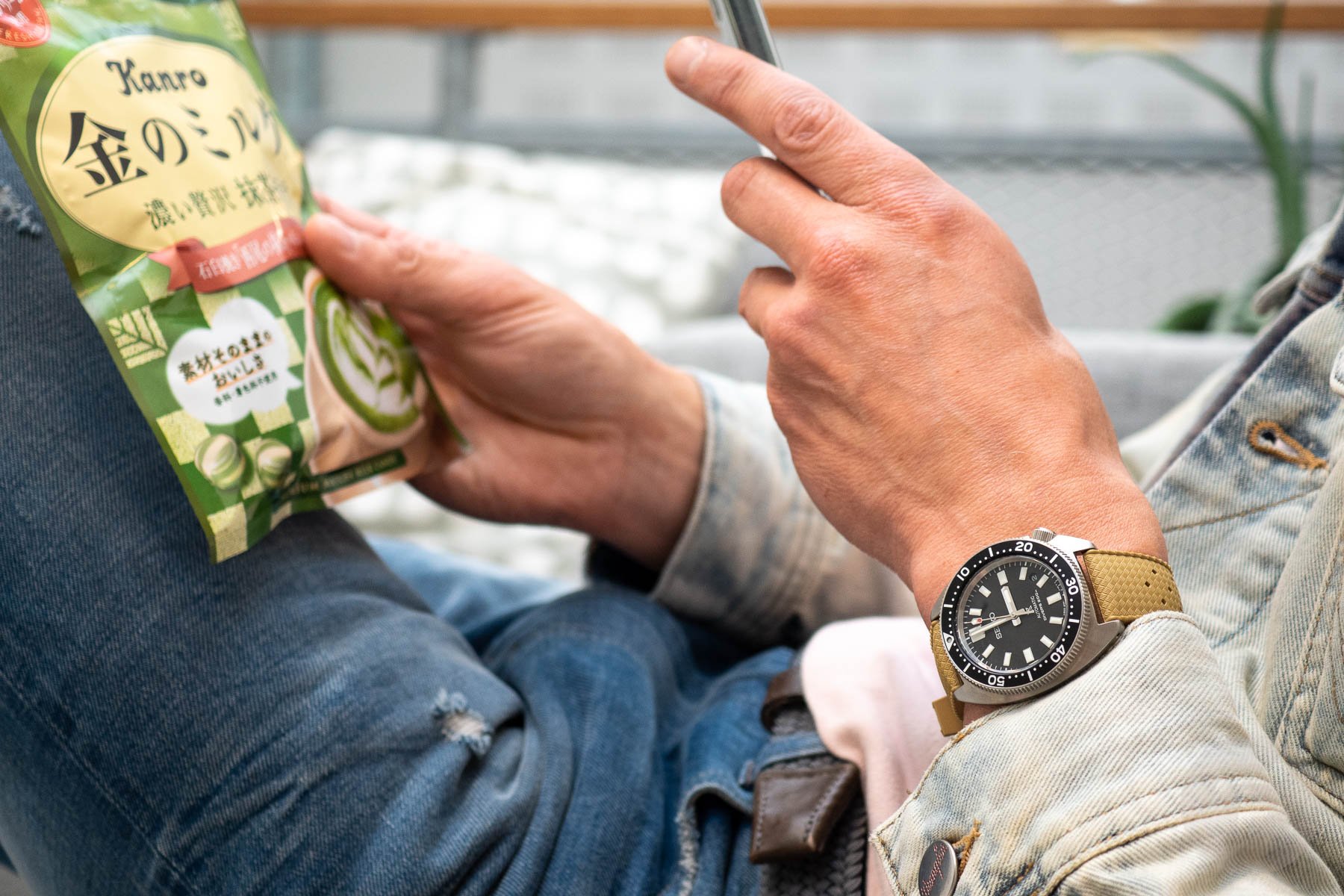 And not only does the Prospex SPB317 look good, but it's also a capable piece of equipment. This 200m-water-resistant watch feels solid, and it has all the gizmos that you expect and need from a dive watch. It also has a curved sapphire crystal with an antireflective coating on the underside. And inside the characteristically shaped case with its crown at 4 o'clock beats the automatic 3Hz caliber 6R35 with a 70-hour power reserve. This watch would come out on top in quite a few competitions — "Best Vacation Watch" or "Best GADA Under €1K," for instance.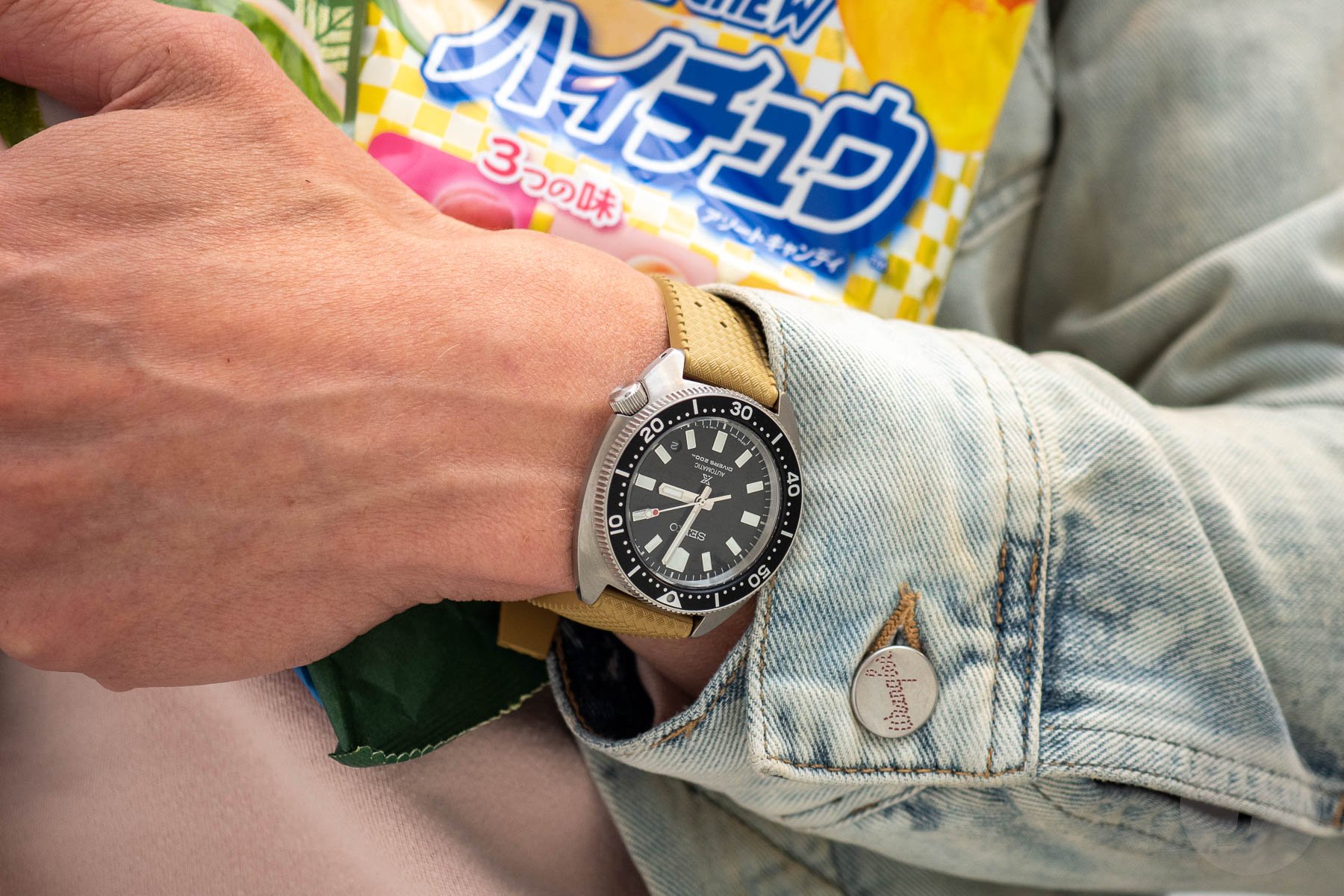 I just have one thing to say regarding the sub-€1,000 category. Yes, according to you all, this watch won. Technically, though, it should have been disqualified. I really don't want to be a party pooper, but Seiko's official price for the watch is exactly €1,000. You don't get any change back from €1K when paying for the watch, so the Prospex SPB317 belongs in a higher price category. Then again, you can just ask for a €1 discount, and the problem is solved.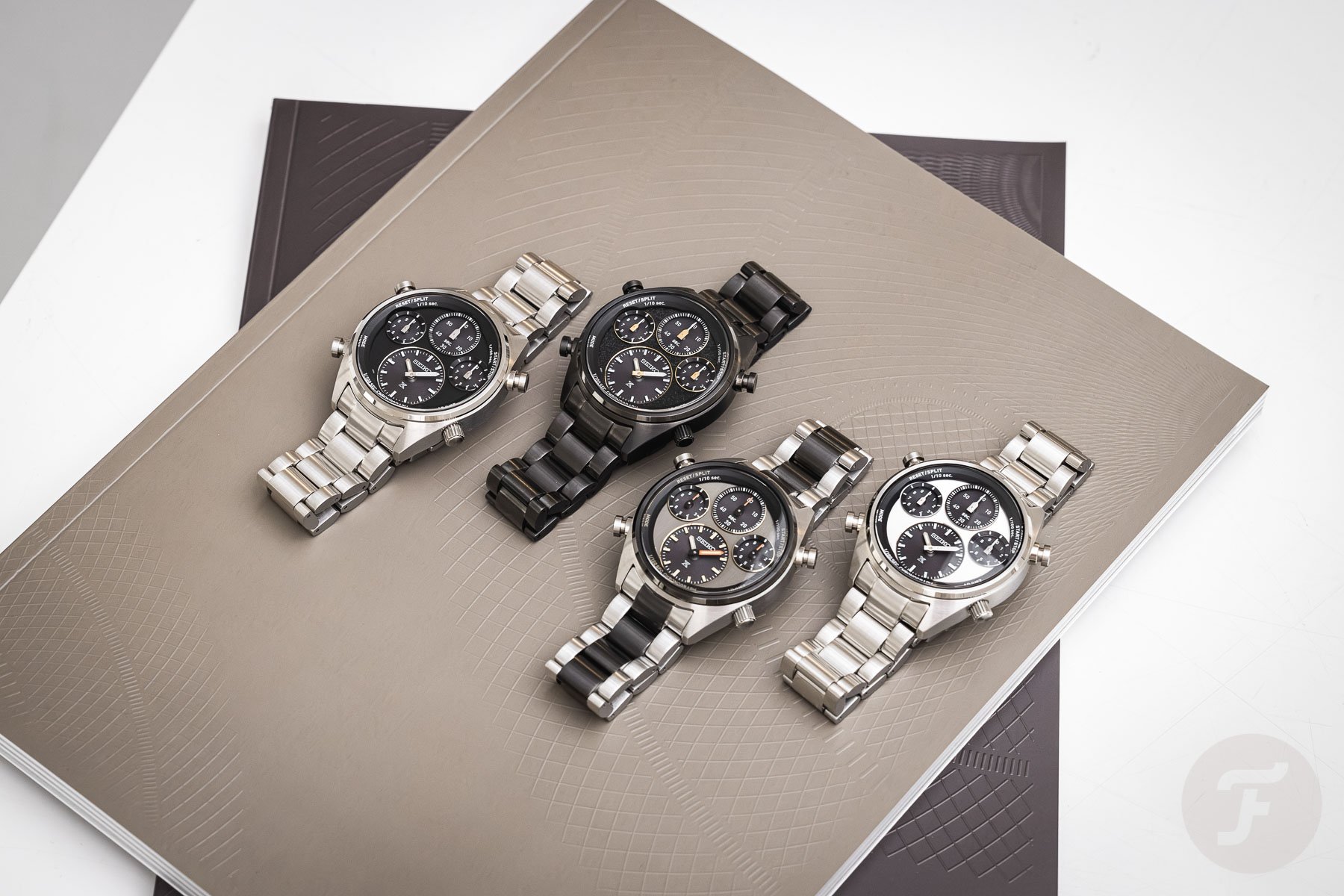 Seiko Prospex Speedtimer 1/100 sec Solar Chronograph: a four-watch-strong relay team
Not all Prospex models have the same universal charm. For example, the new Prospex Speedtimer 1/100 sec Solar Chronograph, which comes out in two regular and two limited-edition versions, looks way more unorthodox. This Prospex is also more of a landlubber than an aquatic fanatic. This collection that Seiko is presenting contains four new solar chronographs inspired by the brand's experience in sports timing. The watches do so in up-to-date style because the chronographs are outfitted with the new solar-powered chronograph caliber 8A50. This new movement measures up to 1/100th of a second, which you can read on the counter at 2 o'clock. The seconds counter is positioned at 12 o'clock, and the 1/10th-second counter is at 10 o'clock. The display that tells you the time is at 6 o'clock.
Does this watch take a little time to get used to? Maybe. But accepting the challenge might be worth your while. It does have some interesting features. For instance, when you activate the stopwatch, the time display at 6 o'clock becomes a 60-minute counter, and the hour hand stays hidden beneath the minute hand. Lumibrite and contrasting hands ensure that the legibility is on point.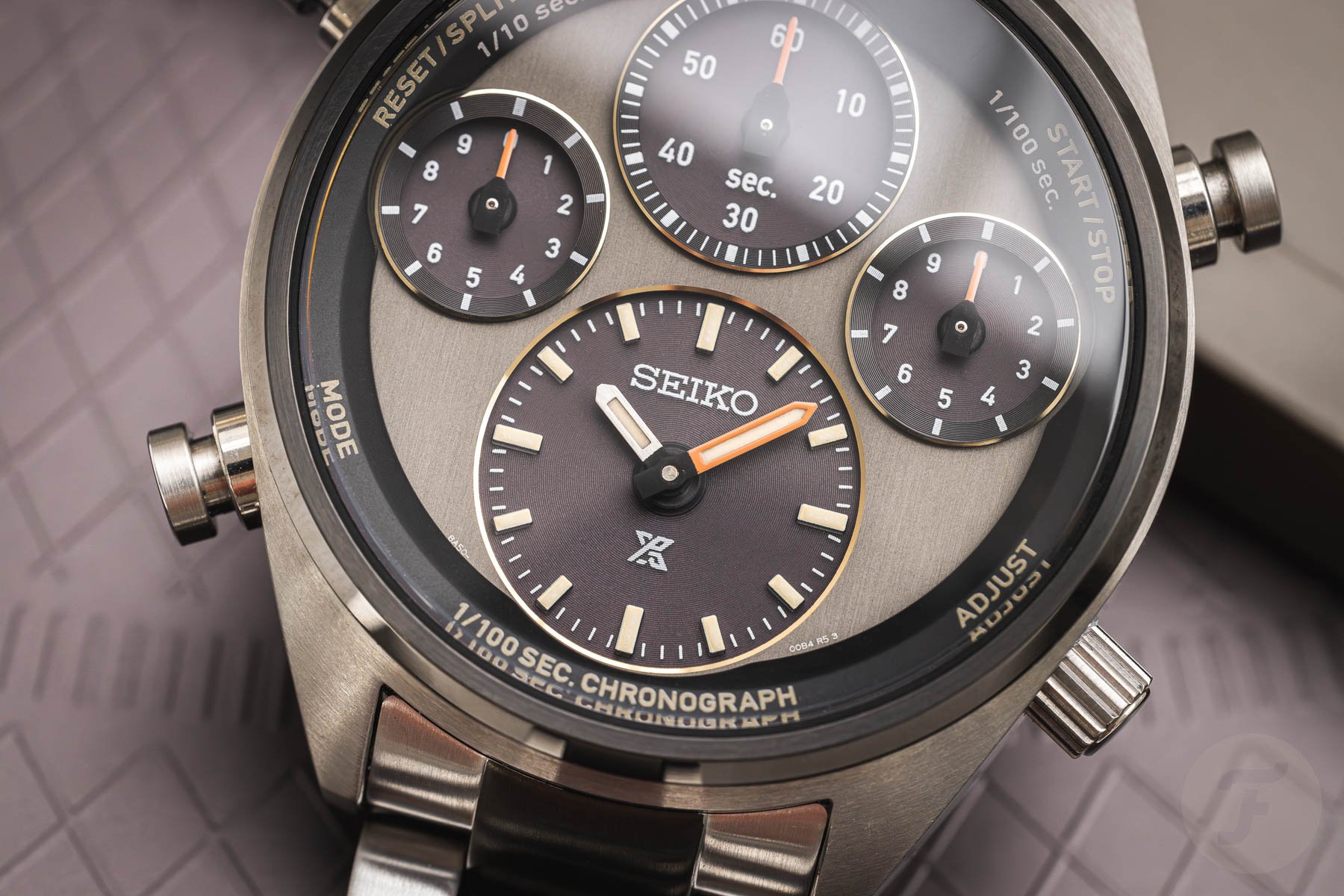 Back to the 1980s and 1990s
The very distinct look of the four new Prospex chronographs has its origin in a 1/100-second analog quartz chronograph that came out in 1992. Among the four novelties, the Analog Quartz Chronograph 40th Anniversary Limited Edition SFJ005 (€930) also incorporates details of the world's first analog quartz chronograph that Seiko released in 1983, such as the dial's color scheme and the reddish-orange hands.
The World Athletics Championships Budapest 23 Limited Edition SFJ007 (€970) shows a dial that features a texture that evokes the surface of the running track. The hands and the outer ring of each sub-dial have a gold color, and that's a nod to the first-place medal. The black-dialed SFJ001 (€890) and the "Panda" SFJ003 (€890) are not limited.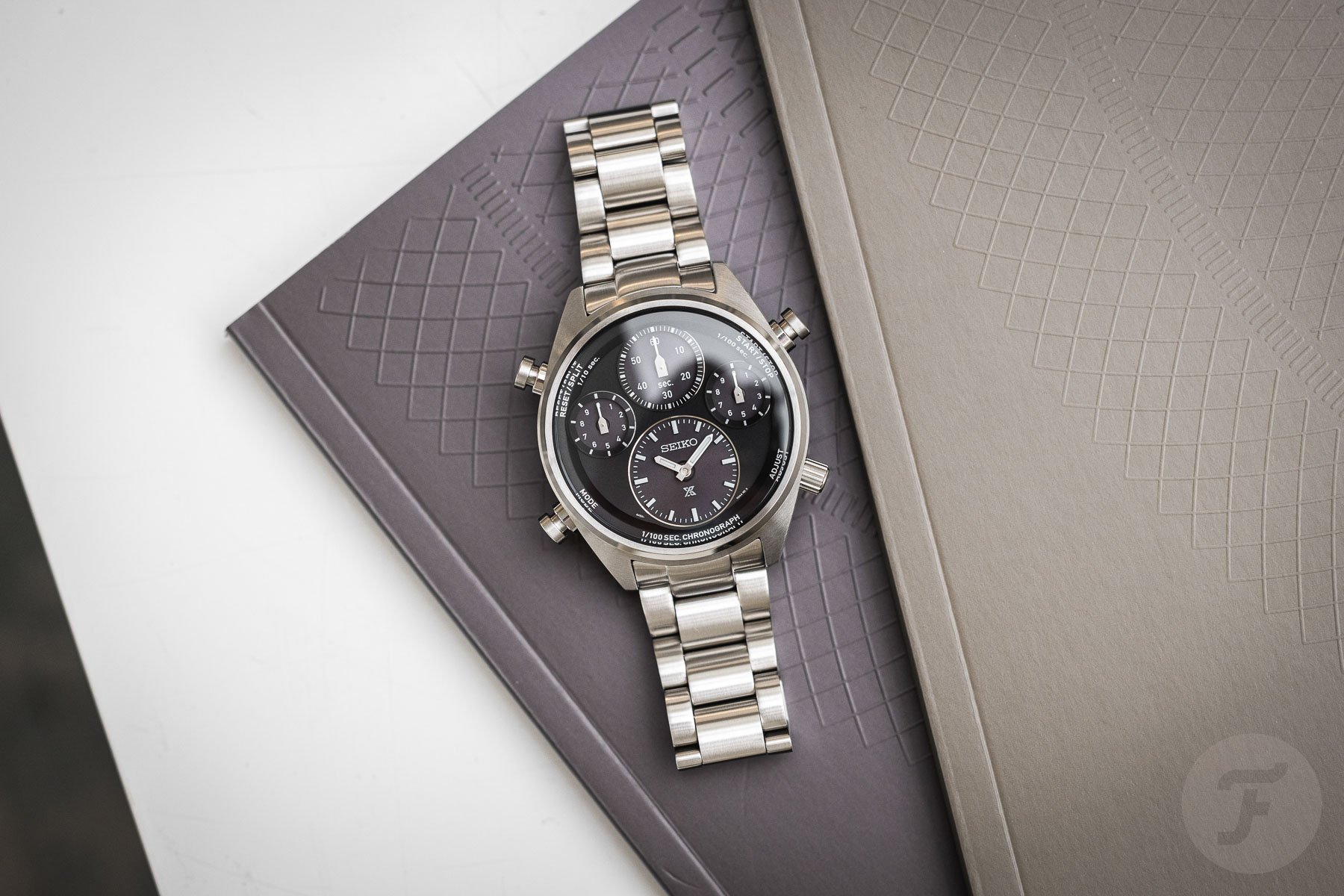 Harnessing the power of the rising sun
As previously mentioned, inside the 42 × 12.9mm steel case of the sporty chronograph quartet beats the new solar-powered caliber 8A50. I am a proponent of light-powered quartz movements, so I applaud the introduction of this one. The watch comes on a steel bracelet, features a curved sapphire crystal with an antireflective coating on the underside, and is water resistant to 100 meters. All four watches will be available at Seiko boutiques and select retail stores worldwide from July 2023. The two limited editions will be made in a production run of 4,000 watches each.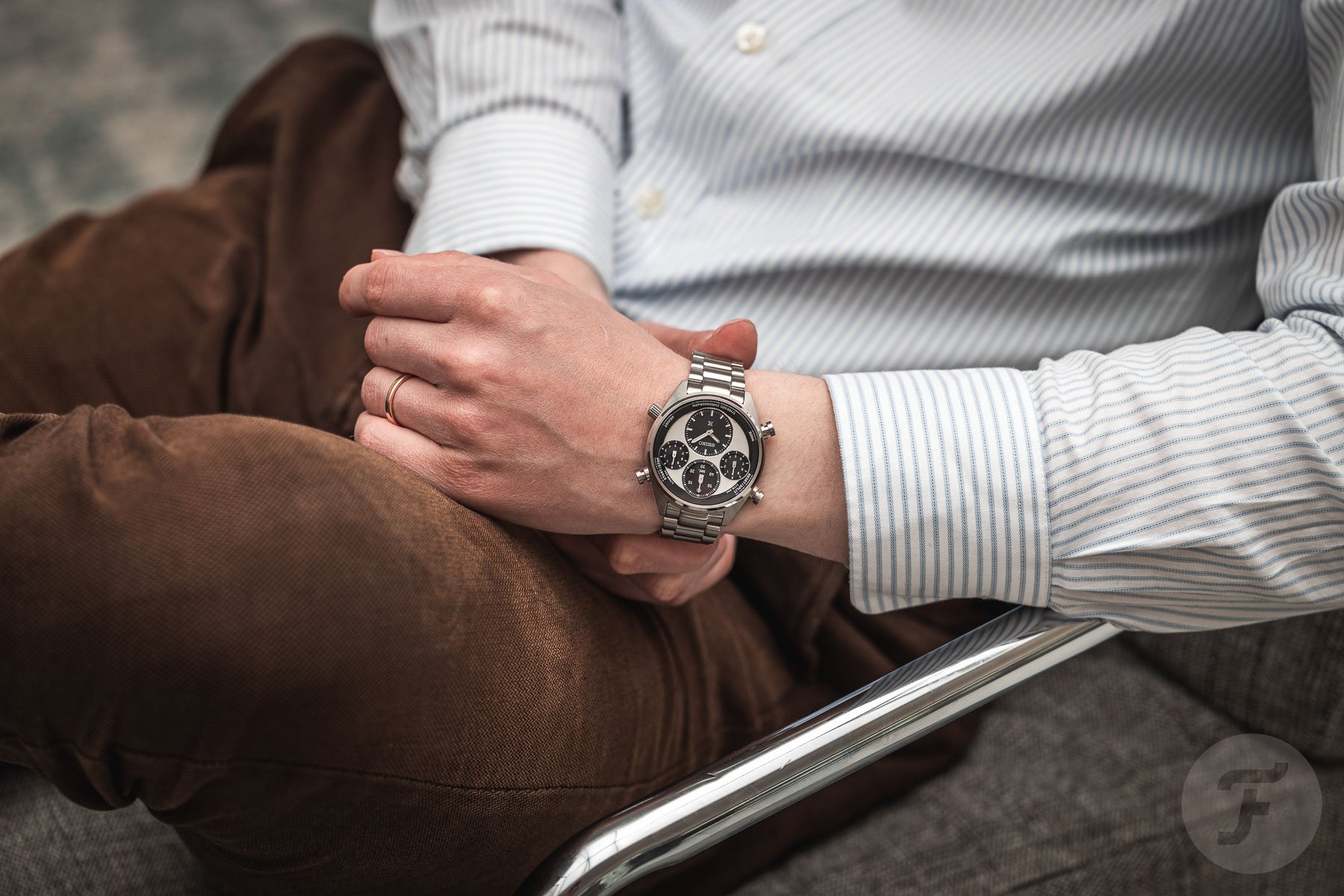 For more information, please visit the official Seiko website.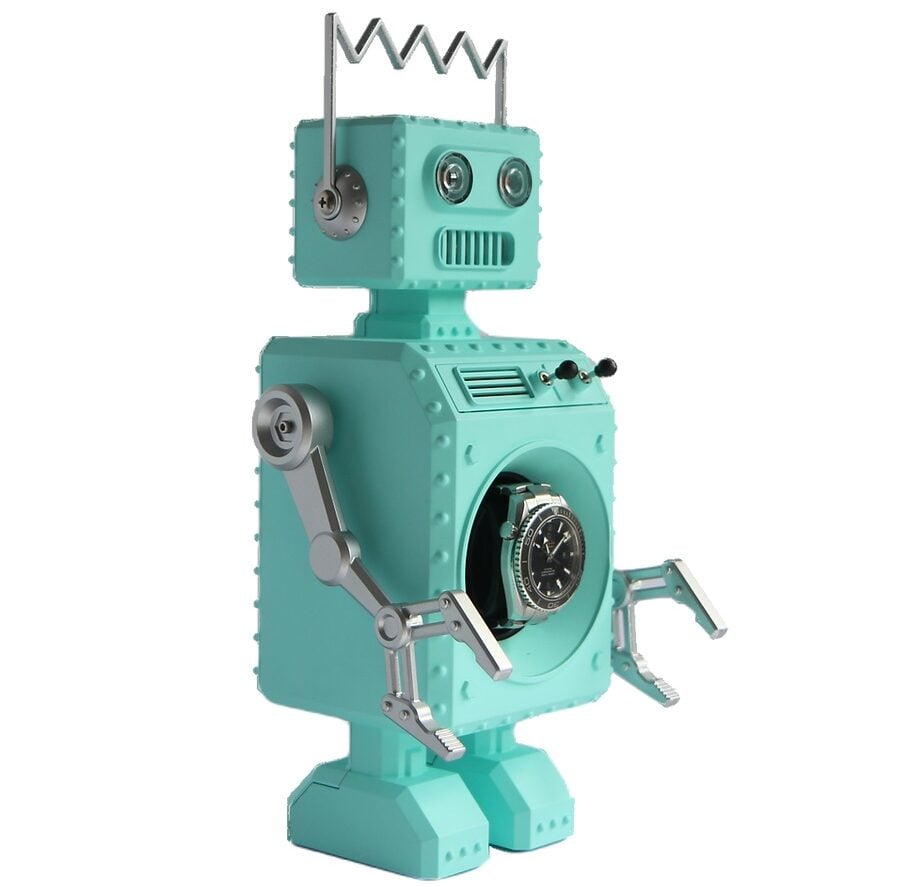 Chrome Calibre Retro-Bot: a "tin man" with a heart for watches
Karl Brown from Dublin took inspiration from the tin robot toys of the 1950s and 1960s to create the Retro-Bot. The Chrome Calibre Retro-Bot is a functional art piece that you can put on display. Mr. Brown enjoyed an early education in industrial design and also enjoys mechanical watches. As a kid, he played with Lego, wood, tools, wires, motors, and batteries. Well, as an adult, he still builds Lego stuff, and his latest creation seems to be a natural evolution of his interests and hobbies. The Retro-Bot features playful styling and high-end materials, such as an aluminum housing that holds a 100% Swiss watch winding movement from SwissKubik. The programmable winder, which works through the SwissKubik app via Bluetooth, is modified in Ireland to add LED light features that bring the Retro-Bot to life.
The Retro-Bot measures 343mm tall, 205mm deep, and 165mm wide. It weighs 2.224kg, and it's made from powder-coated aluminum. And it is also available in your choice of five colors — Tiffany blue, emerald green, high-risk red, Monaco blue, and cyber yellow.
The Retro-Bot is coming to Kickstarter soon, and in the meantime, you can take a look at the Chrome Calibre website. I'm going to find myself another piece of surprising and tasty Japanese candy now.
Find and follow me at Lex Stolk • Instagram.