MoonSwatch Mission To Moonshine Gold 2023 — Something New Is Coming
A new MoonSwatch? What could it be? And how do you feel about it?
Just moments ago, Swatch uploaded a MoonSwatch teaser: "Mission to Moonshine Gold" and "March 7" it says. It also lists several locations all over the world. Are you ready for a new spin on the Swatch × Omega MoonSwatch?
Déjà vu: Swatch manages to completely steal the show with the announcement of the MoonSwatch, just days before Watches and Wonders 2022. Now here we are, one year later, a few weeks before Watches and Wonders, and Swatch is at it again.
The first question that crossed my mind was: will the impact be as large as last year? It is fair to doubt it. The MoonSwatch was wildly successful and the talk of the town. Releasing a couple of new versions or putting a new spin on the existing concept probably won't be as exciting as the initial announcement. Nevertheless, the MoonSwatch was one of the most important topics throughout the whole of 2022. It was the biggest watch release in the past few decades, and it even made headlines in the mainstream media for a while. It is safe to assume that this announcement will get a lot of attention while also ruffling some (or a lot of) feathers.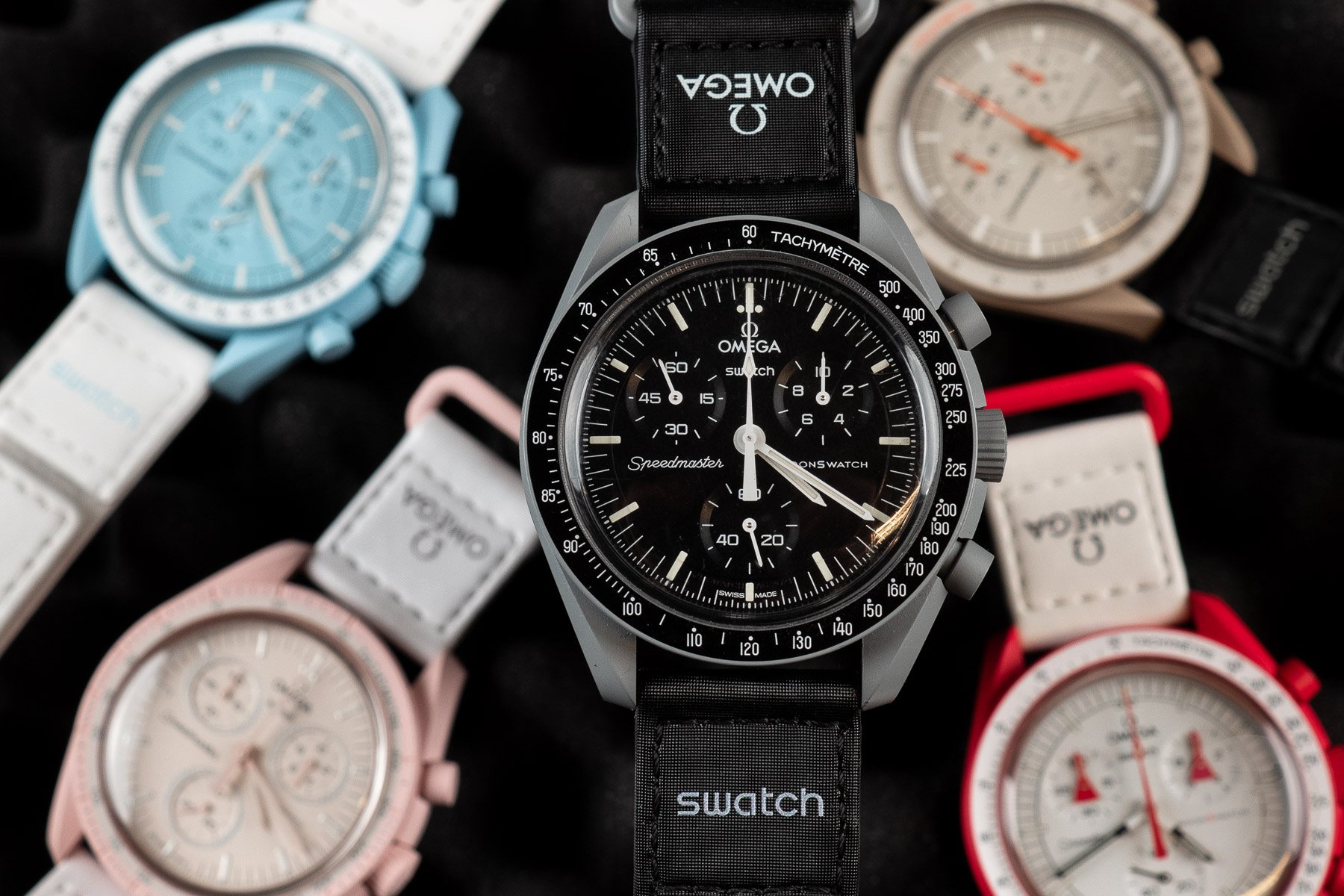 A one-time phenomenon?
Let's recall what happened one year ago: When the MoonSwatch was initially announced, Swatch caught lightning in a bottle.
Everyone talked about it. And while there were some negative voices, wondering if a Swatch bearing the prestigious Omega and Speedmaster labels cheapens these brands, the majority of the watch community seemed to be enthusiastic about the project. That enthusiasm got dampened rather quickly, though. The sales model and limited availability made it seem like an impossible task to actually buy one. Swatch's decision to not sell the watch through its e-commerce channels after initially promising it (on local Swatch sites) made the situation even worse.
Fast-forward to today: while you still can't buy the MoonSwatch online, availability has dramatically improved. If you want one and you can manage to get to a Swatch boutique, chances are good that you can pick one up. However, while availability has gone up, the hype has gone down. Therefore, it only makes sense for Swatch to try to reignite the fire. The question is: can you catch lightning in a bottle twice? Is the community hungry for more of the MoonSwatch? Or would it have needed something more radical like a SeaSwatch instead?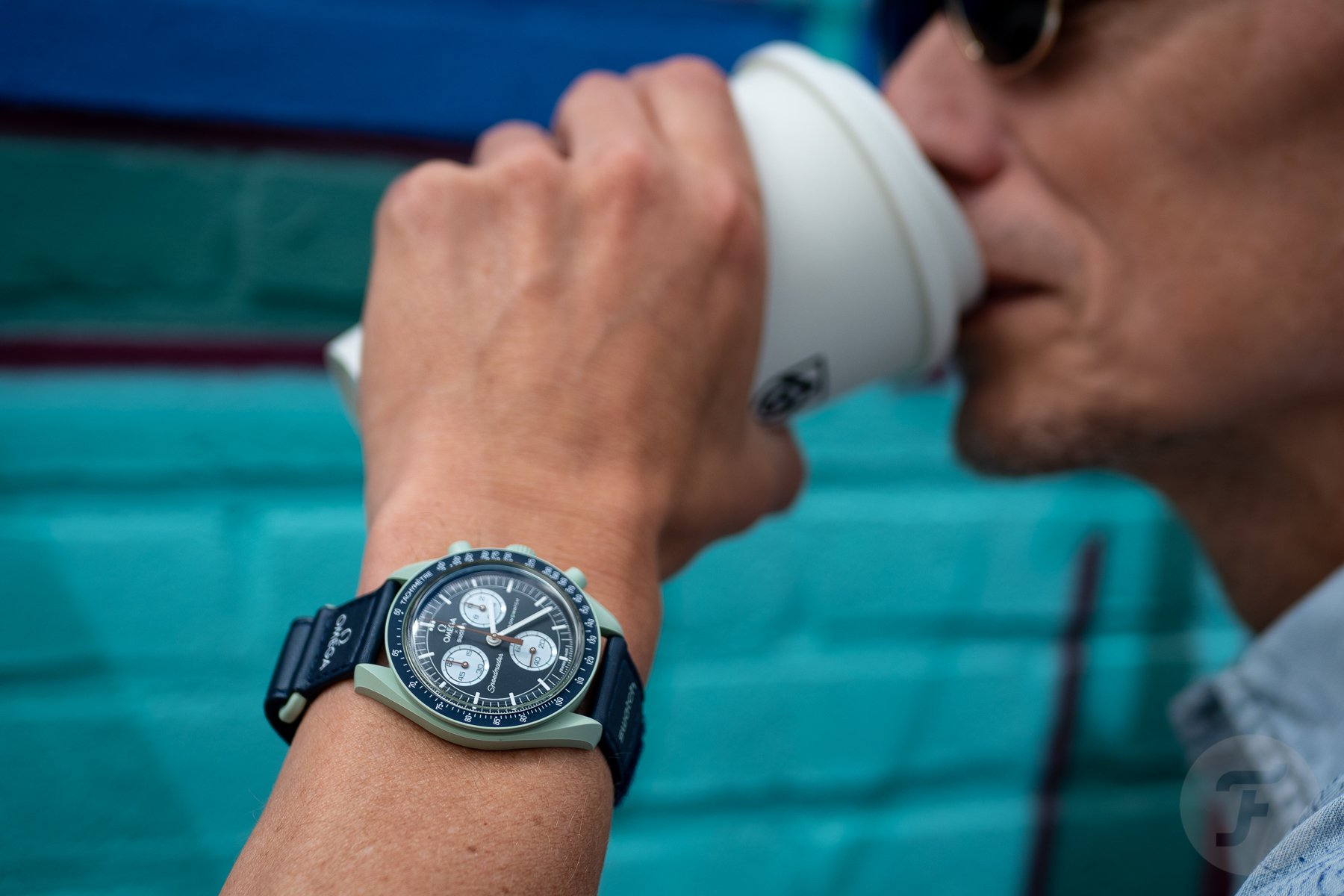 A (potentially) very precious Swatch
Much of it depends on what will be unveiled on March 7th. Moonshine Gold is Omega's very own yellow gold alloy that was created in 2019. What might Swatch be doing with this (very expensive!) precious metal? A case made entirely of Moonshine Gold? That would indeed be a very special edition and an incredibly costly one at that, making it seem unlikely if you ask me (although Swatch once had a platinum edition).
In the end, there is still the elephant in the room: you don't want to create a product that gets too close to Omega's offerings. A MoonSwatch that costs a few thousand euros seems too firmly in that territory.
What else might Swatch be up to? What is your prediction? And: Are you ready for more MoonSwatch, or do you consider the hype to be passé? Let us know in the comments!
Find me on Instagram: Timo Holz