My Father's Day Watch — The Omega Speedmaster Ref. 3594.50
A yearly treat you just can't beat.
Today is father's day here in the Netherlands. It wasn't until a few years ago, that I realized that father's day is celebrated on different days around the world. Call me a bad son, but, to me, it meant little more than a mandatory call to my parents on father's day or mother's day. That changed when I became a father myself, on May 31st, 2013. I now know what it means, and I happily call my own parents now to wish them a wonderful day.
I can't speak for anyone else, but I remember seeing my daughter for the first time and the only thing I could think was, "I know you already." That instant connection and instant love is something amazing. Someone called having a child a life-changing event. I find that a bit of a clinical expression, but right he was. It did change my life, in every way possible, and I cannot imagine a life without her. It also made me realize that all the cliches are true.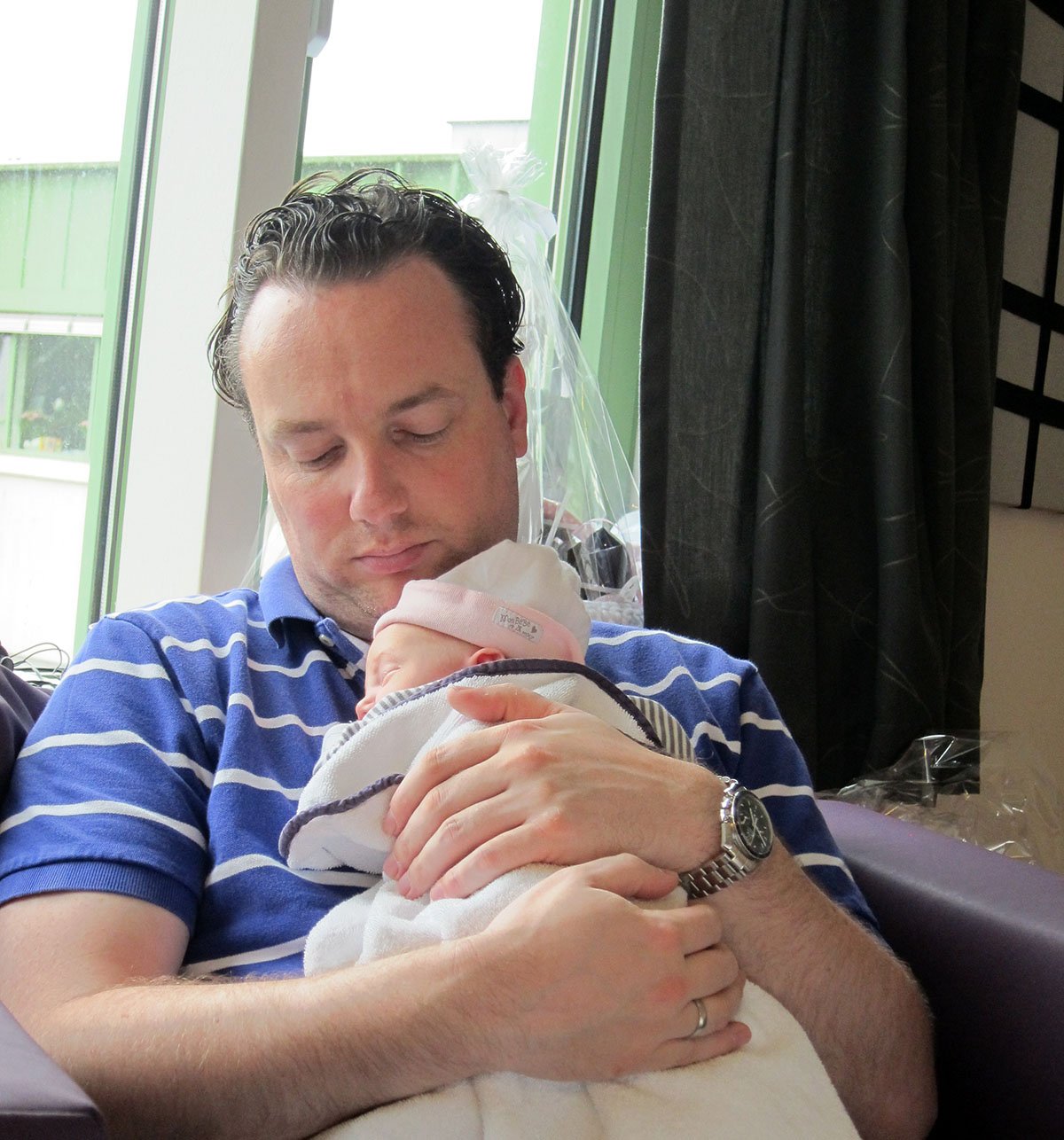 Father's Day Watch
As this birth was planned, I made a very conscious decision on which watch to wear that day. I do that with every important moment in life, like wearing my AP Royal Oak during my wedding, for example. Or wearing my grandfather's Constellation on Christmas. So, on May 31st in the morning, I took my plain Omega Speedmaster Professional 3570.50 with me.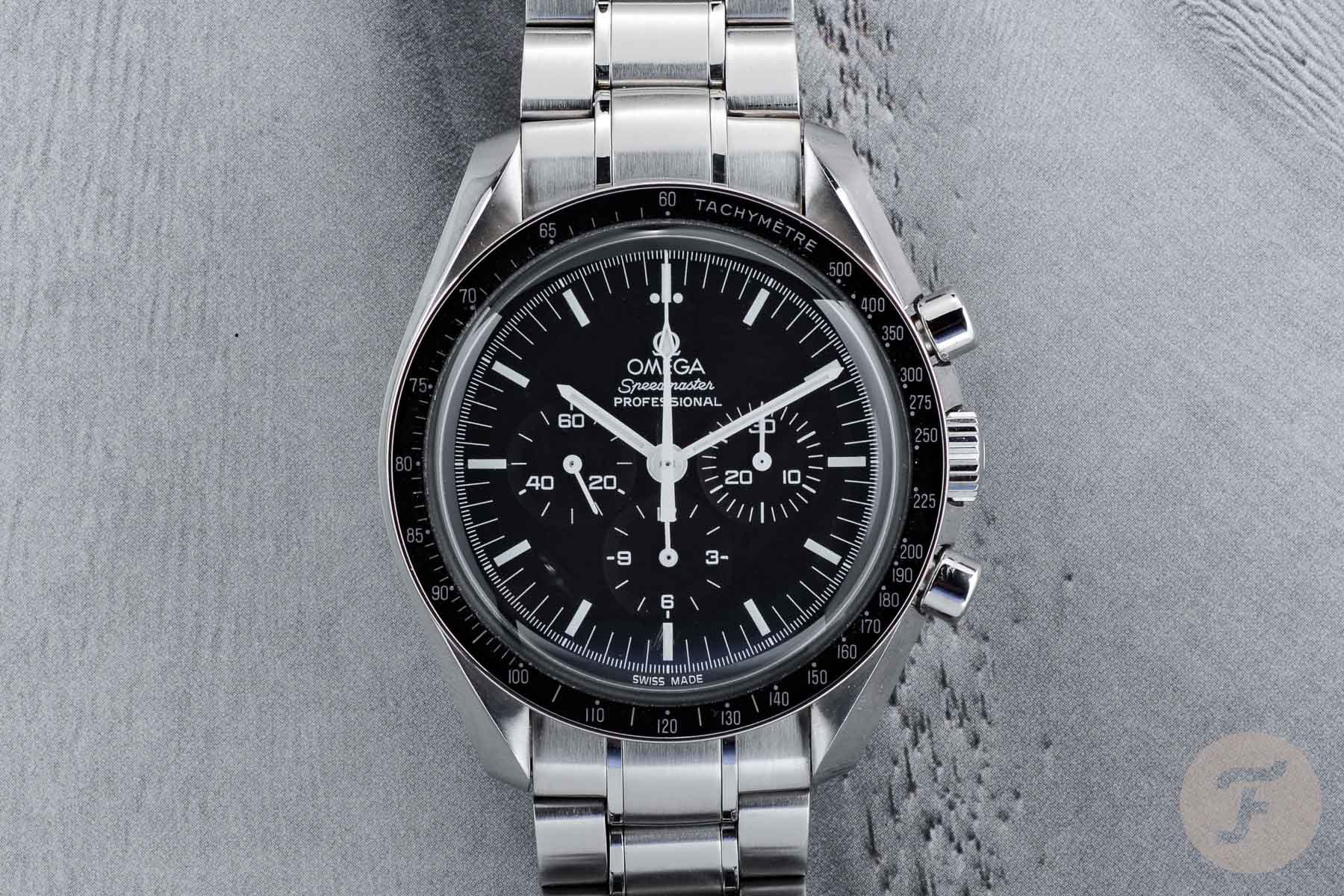 A watch that I got earlier that year (making it a nice 2013 "birth year" watch as well). When she was born, it was exactly 10:46 on my Speedmaster, so that's the time that was filled in on the official documentation. While my wife was recovering from the surgery, I went to our room in the hospital with my daughter, so she could get used to her dad a bit. At least that's what the nurses said.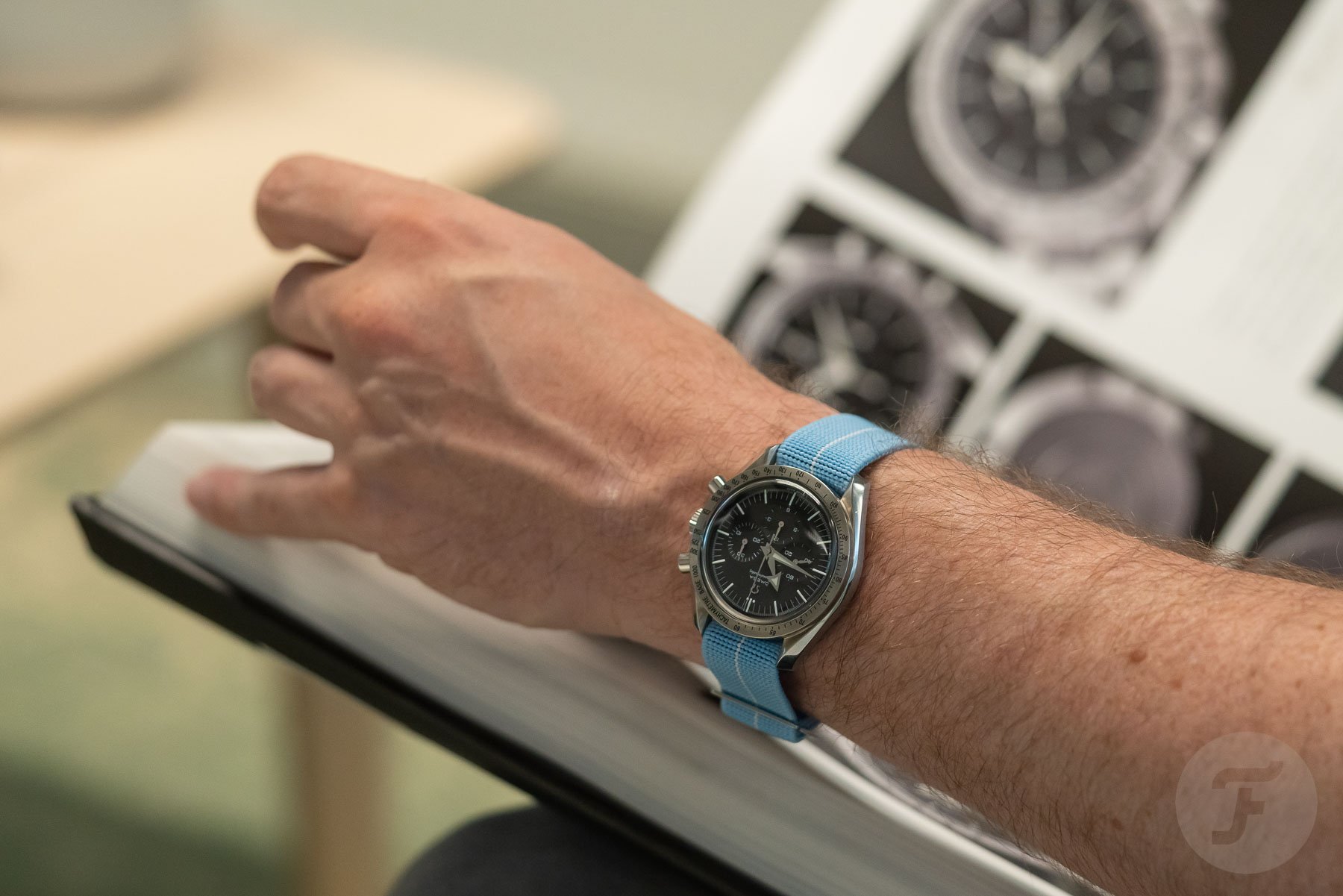 Speedmaster Ref. 3594.50
Then, on a Sunday, June 16th, 2013, I received a gift from my daughter (well, my wife bought it with some help from my friend and colleague Gerard). An Omega Speedmaster'57 3594.50 never worn and complete with box and papers. A watch I didn't have yet in my modest collection of Speedmasters. I wasn't expecting a watch at all, as I do feel it's a bit too much for father's day. And I still do, so I hardly get all the advertisements from brands to buy your dad a watch for father's day. Or valentine's day. I think people are clever enough to decide for themselves what kind of gift they want to buy for a special anniversary or commemoration. But, I also have to say that wearing this Speedmaster 3594.50 remains to be something special and reminds me of that special last day of May in 2013. Perhaps I just don't like the pushy advertisements for a day that is special for dad's anyway, regardless if that is celebrated with a watch or not.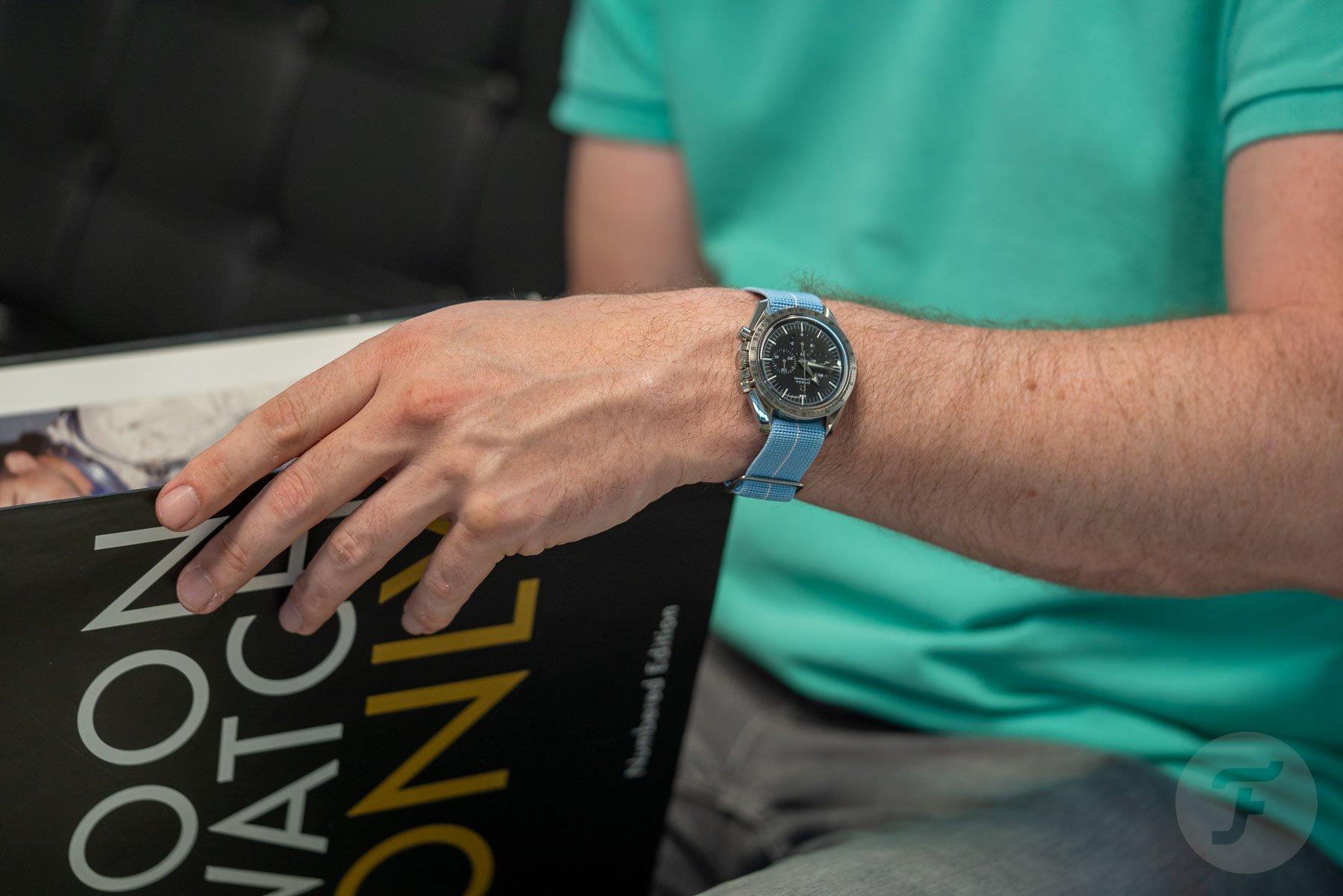 Funnily though, I bought my wife a watch as well to celebrate the birth of our daughter. As I was too occupied that weekend, my friend and colleague Jorg picked up this Speedmaster ladies' model I ordered from Ace Jewelers in Amsterdam. Making sure the card was stamped on the day of birth of our daughter, of course. When my wife and daughter got home, I gave her this white Speedmaster. She didn't know she was getting one, and I didn't have the faintest idea about her gift to me for father's day.
Normally, I am not a fan of buying a watch for someone else, unless you really know what this person wants to have. My wife told me during a holiday at the Côte d'Azur that she really liked the Speedmaster with white dial, bezel, and strap when we were in front of the Omega boutique in Cannes. I kept that in mind and went for that specific model to give her. It has been her daily watch for years until she bought herself a Ladymatic, now she goes back and forth with these watches. But unlike me, she can wear the same watch for months in a row.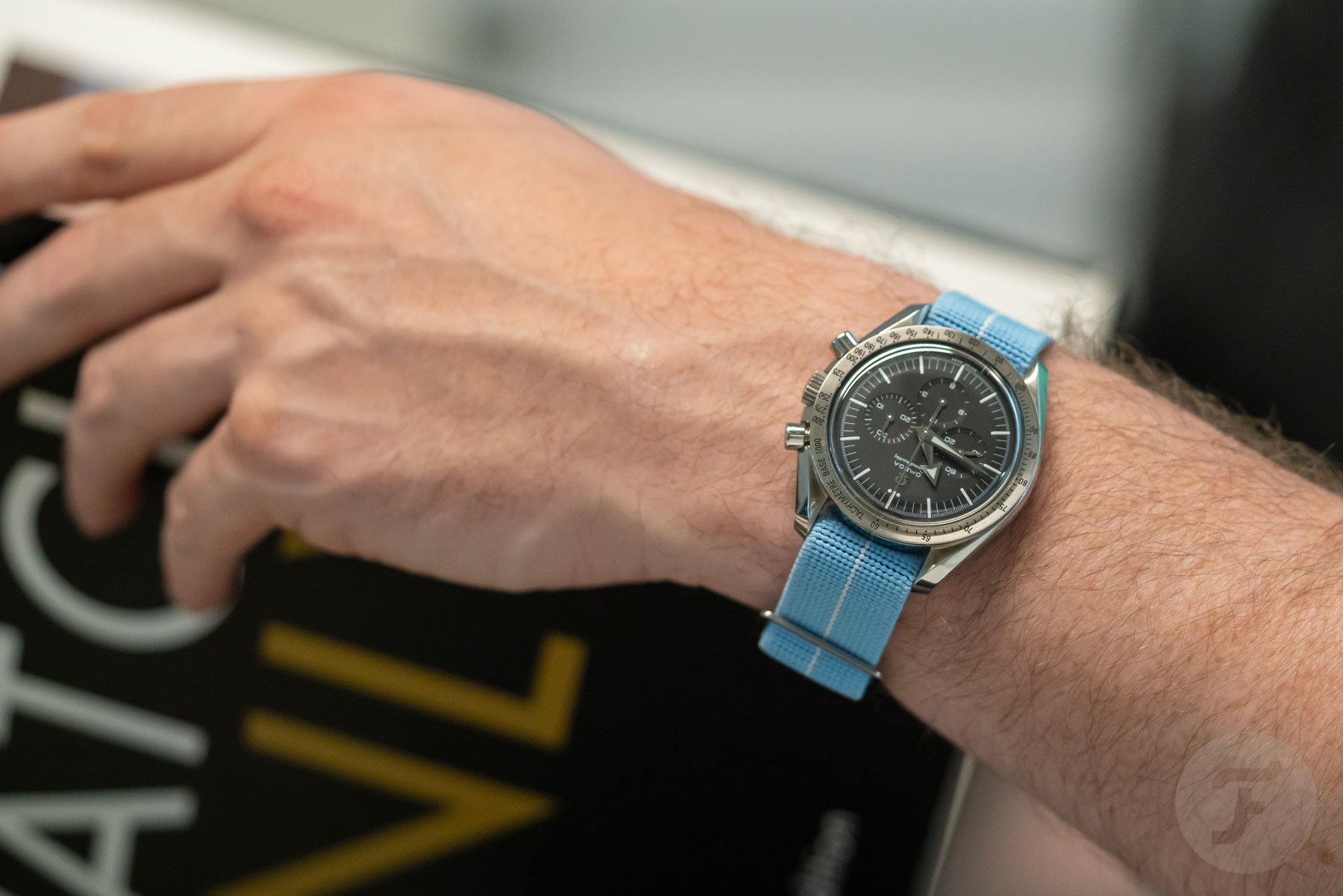 My daughter is now eight, and every father's day still is a nice ritual. Every year on father's day, a (very) early Sunday morning, she comes into our bedroom with a drawing or something she's made for me. I love them all and kept them all. Although she only started to wear a watch actively herself since her birthday (she wanted a kid's smartwatch, so we bought her a Garmin Vivofit Jr3, princess edition), she has a few watches of herself already.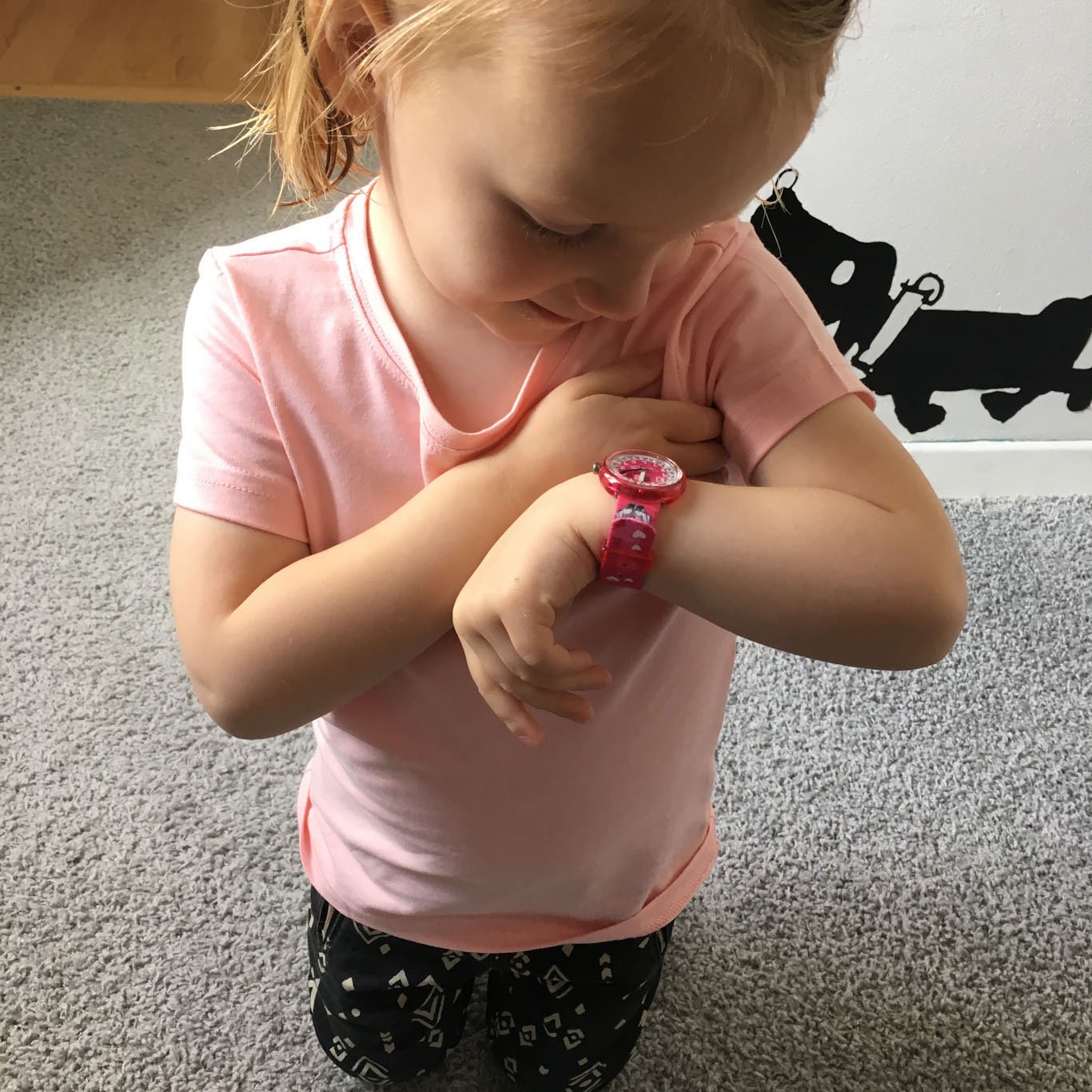 I was a bit too optimistic when I bought her a watch for her first birthday, a FlikFlak that I got in Zurich. She plays with them but never wears them. Reading the time from an analog watch is something they learn only after a few years. I feel that Swatch is missing a big opportunity here, to make something educational for kids to help them reading time at an early age, or at least make it a fun exercise, other than putting Frozen characters on a watch. Update June 22nd: I received an email from FlikFlak/Swatch Group after publishing this article, and they made me aware of a very nice educational app for iOS and Android. It's a FlikFlak app for children on how to tell time on a watch in a fun and easy way. You can find it here for iOS and here for Android.
Anyway, she starts to like watches more and more, and I am amazed that she often wonders out loud what I have on my wrist today. The other week I brought home an Urwerk and she had some comments and questions that had a hint of watch journalism in them.
She doesn't know exactly it is what I do, but it is something with watches (for a long time, she thought I was an astronaut or at least something related to space). I don't want to force anything upon her, but I am sure she will at least associate watches with her dad. And if she's old enough, she can pick the watch she wants to have for herself. Whether that's the 2013 Speedmaster from her year of birth, one of the Snoopy's, or even one of my Seiko, Rolex, or any watch from a brand I own. Seeing her wearing one of my watches definitely will make me proud.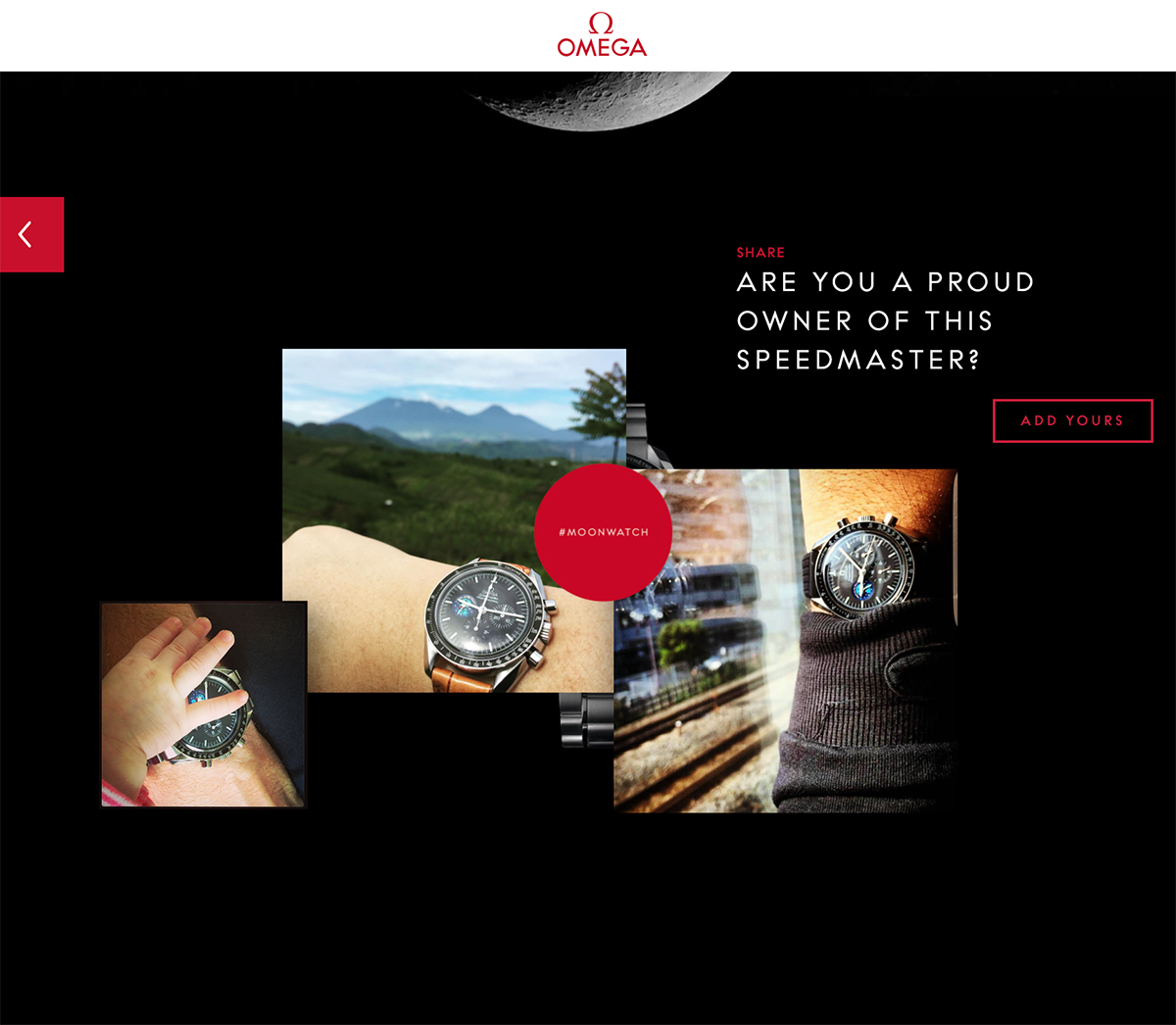 When you're a dad as well, you will recognize the scene on the lower right in the above screenshot of the Omega website. They love to grab things, and especially watches. The picture of my daughter grabbing my Speedmaster Snoopy is something I put on Instagram and Omega used it for its Speedmaster campaign on their website. A proud moment for me as a dad and watch collector, to see my daughter's little hand and my watch on the official website.
Father's day is of course not about watches, or receiving a watch (which I still believe is a bit crazy), but about moments. My father's day 3594.50 watch and my Speedmaster 2013 are simply reminders of those very special first moments with my daughter. The best feeling in the world is simply when she calls me "dad", no watch needed. I will call my dad now, to wish him a nice father's day, I am pretty sure he's wearing the Speedmaster Speedy Tuesday I got him.