My Three-Week Love Affair With The Aquastar Deepstar II
The story of my summer social (watch) experiment
Last summer, I spent three weeks away from home wearing one watch exclusively. I was visiting family and only took my Doxa SUB 300 Black Lung for the trip as I was expecting some of my pieces to come back from service. The watches were delayed, and I got stuck with the Doxa. For a watch guy, this sounds like hell, but surprisingly, I enjoyed it. This gave me the idea to do the same this summer, only this time, I took another excellent diver for the road. The new Aquastar Deepstar II Blue Ray was my companion for a few weeks. Here are my thoughts on this experience.
I know that it's not too uncommon for people to wear only one watch. Most people outside the watch world might only have one or a couple of pieces at most. But I'm not most people, and neither are you if you are reading this. We are WIS, enthusiasts who have watches for the office, pool, dinner, doing stuff around the house, and the list goes on and on.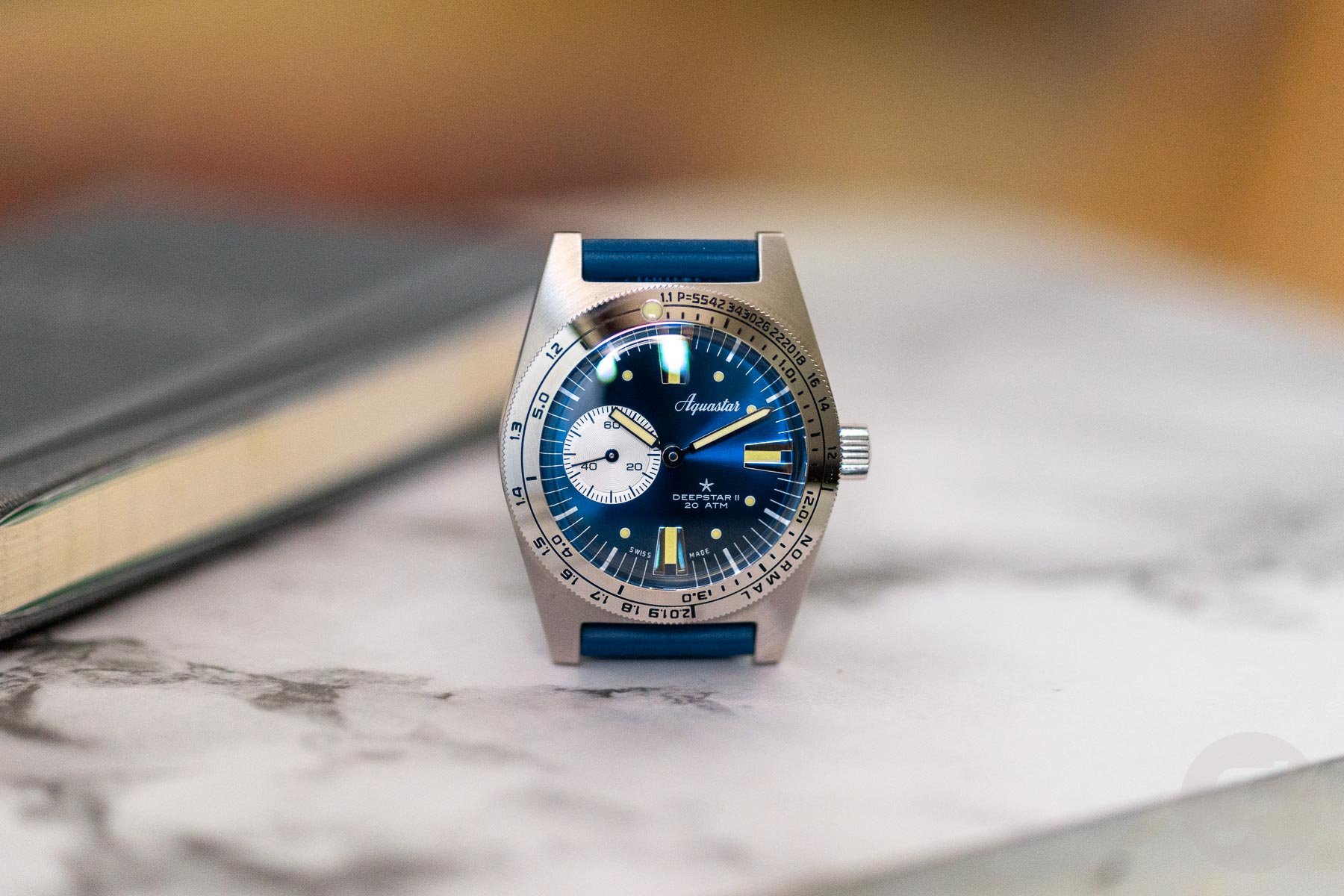 The dilemma
I never chose the Doxa to be my travel buddy last year. It just ended up that way. If I had to pick one, I probably would've gone with my G-Shock. So what watch should you take with you on a more extended trip if you can only take one? I have no specific criteria. I just pick whichever watch I like that wears comfortably and that isn't my most expensive piece. Some might say this kind of watch should be water resistant. Others will vote for quartz for ease of use. I hear you and can't disagree with you. The reason I chose the Aquastar Deepstar II was simple: I wore the Deepstar 41mm chronograph and loved it. The Deepstar II is a very different watch in a lot of ways, so it seemed only logical that I give this model a try.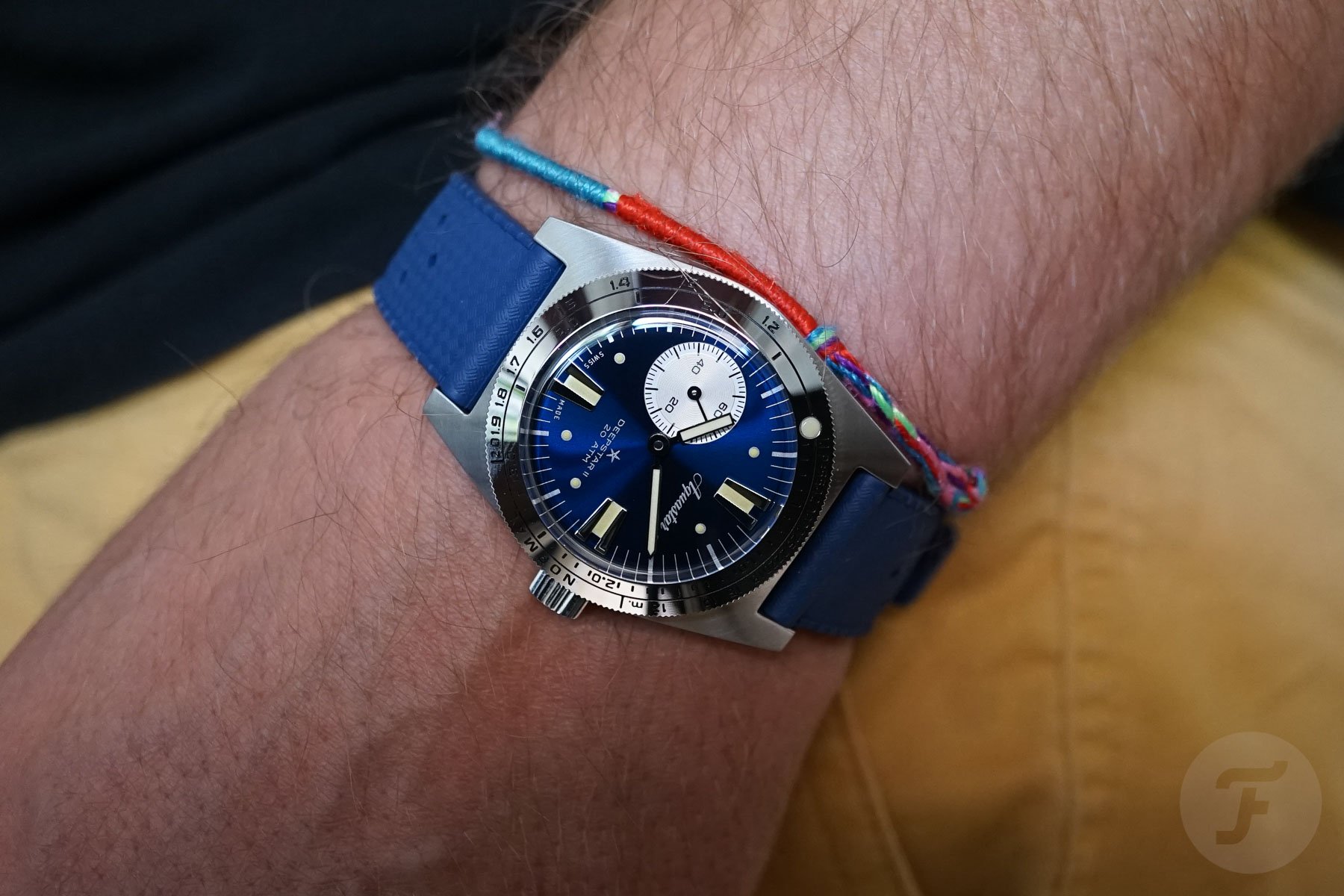 Aquastar Deepstar vs. Deepstar II
Unlike the Deepstar, the Deepstar II is not a re-edition. Mike wrote about the piece last year when it came out, but here's a quick summary. Unlike the 41 and 39mm Deepstar models, which are based on a vintage chronograph from decades ago, the Deepstar II does not hail from the late 1960s. The watch results from a "what if" project by Aquastar. Imagine a time-only watch with the chronograph's visual characteristics but in a smaller case. Take the big-eye sub-dial at 3 o'clock and move it to 9 o'clock. Done. You are ready with a brand-new model with which you can target a whole different audience. That's how I imagine the Deepstar II was born. It is less than 37mm (36.75mm to be exact), comes with a Swiss automatic Sellita SW290 movement, and features a choice of three dial colors (blue, black, and gray).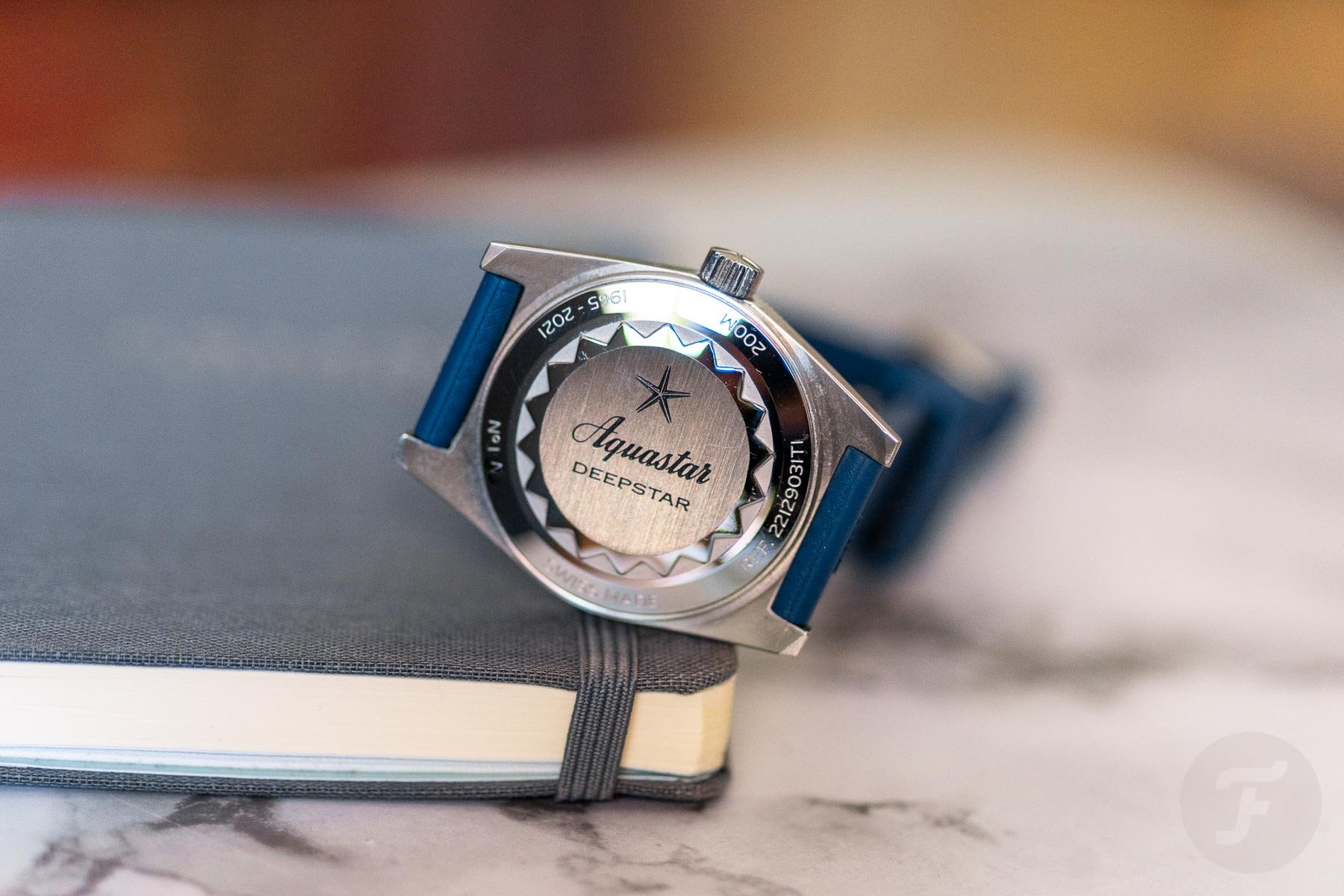 Wrist presence
You can read all the details and features, but only one test counts — how does it feel on the wrist? Now, I love vintage watches, and I'm used to wearing smaller pieces. If you are a listener of our Fratello on Air podcast, you may have heard me mention a few times that I occasionally buy small watches just for their movements. So, wearing a 36mm watch — which, let's be honest, is not that small — is no problem for me. I was pleasantly surprised by how well the Deepstar II wore on my wrist. I admit that I was not the biggest fan of it on the NATO strap, but when I switched to the Tropic, it opened a new realm. The Deepstar II was comfortable, light, had excellent wrist presence, and looked like a million bucks on this strap. Deep blue is my favorite color, so that might've helped too.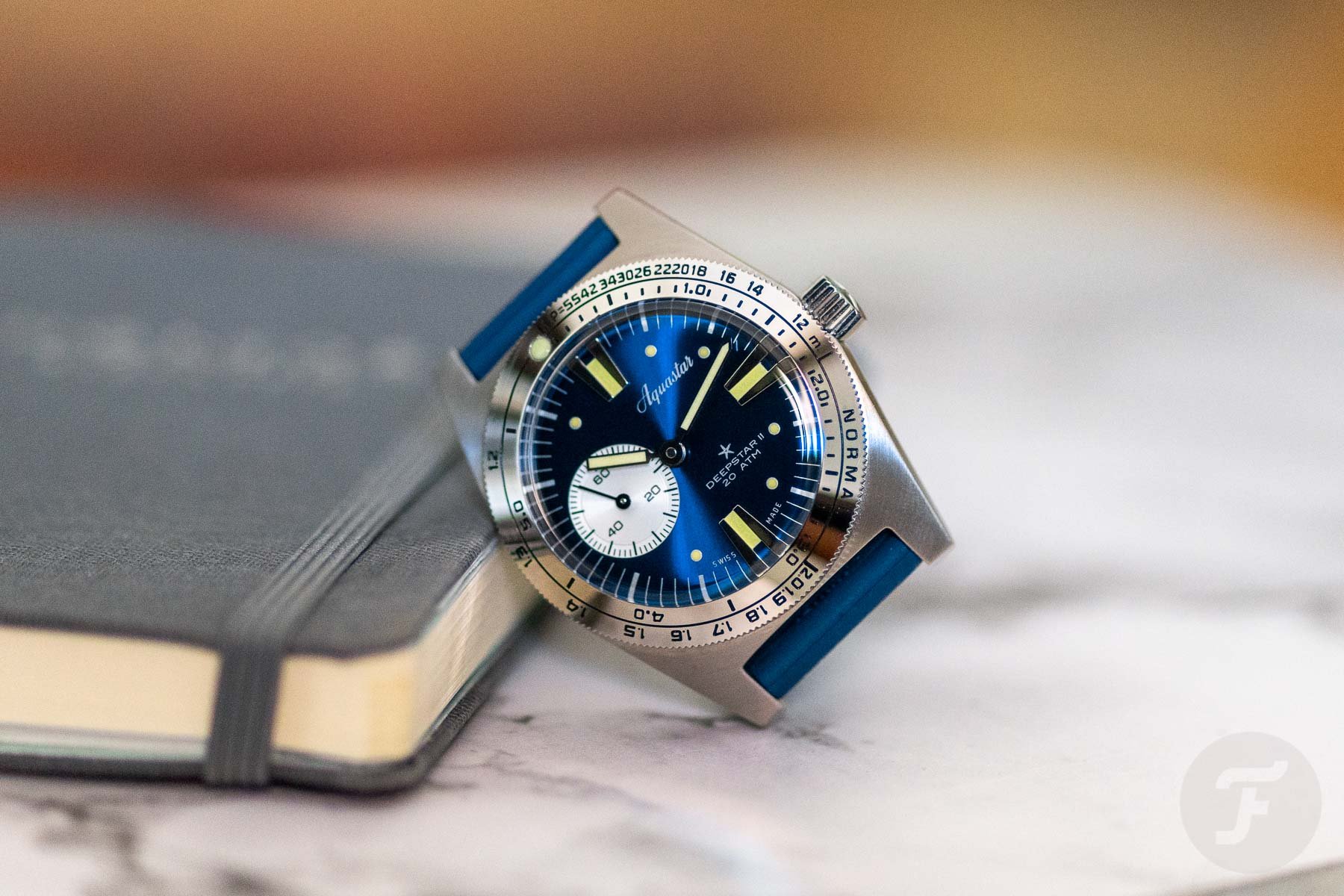 After a while…
What happened after three weeks, though? Not much; I still loved the watch and was happy to wear it every day. Granted, I knew that this little experiment would end and that I'd return to my usual rotation. Nevertheless, it was great to take a break and focus on one timepiece exclusively for an extended period. It is worth mentioning that, aside from the NATO and the Tropic, the Deepstar II is also available on a bracelet. With the three different dial colors and the options between the straps and the bracelet, you have a ton of variations you can choose from. We are talking about a (skin) diver with a 46mm lug-to-lug case that is only 12mm thick but has a water resistance of 200 meters. This is a sweet spot for many, I think.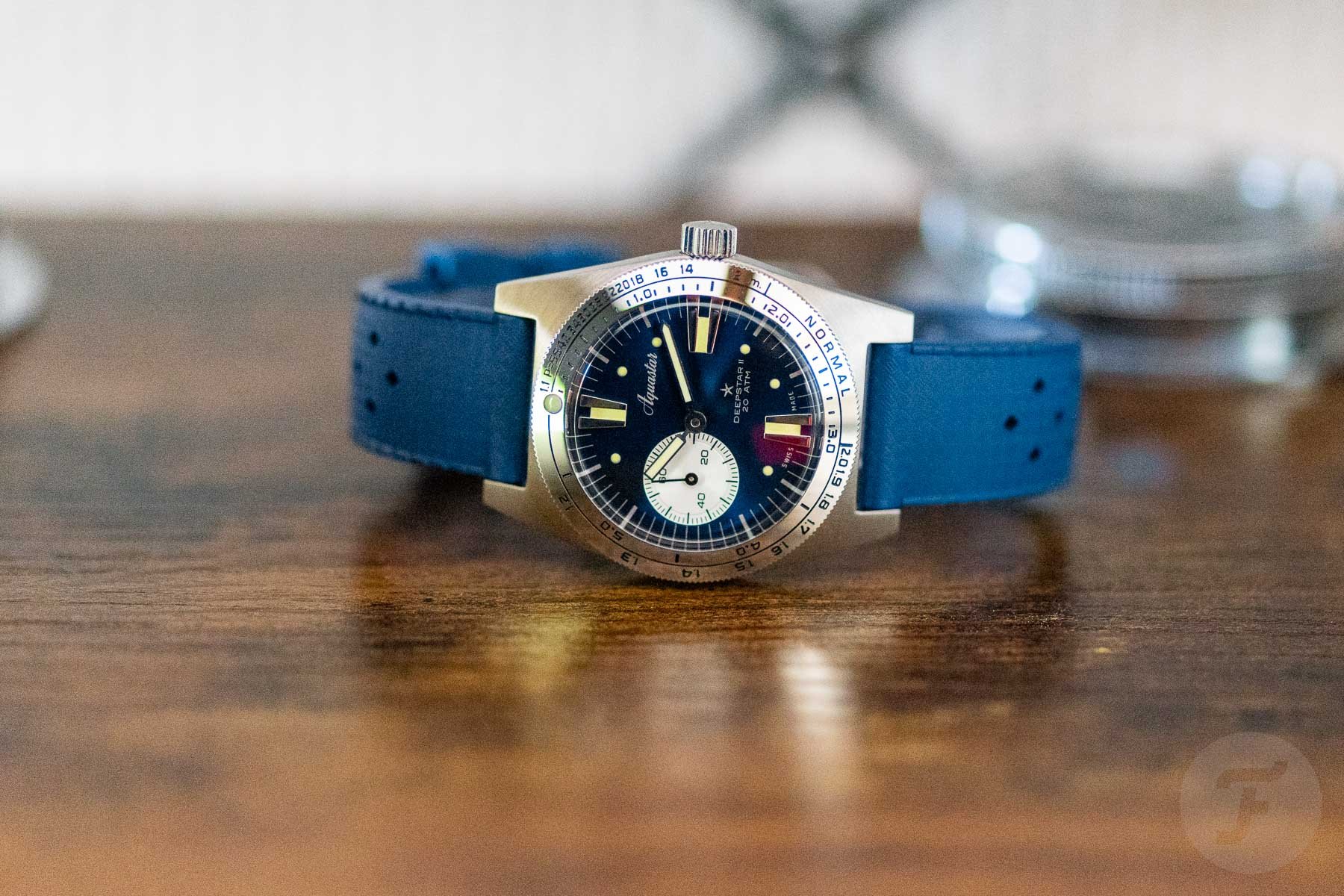 Thanks to its size, the watch is not top-heavy and it feels well balanced on the bracelet. I'd still go with the rubber strap out of the three options. It's an excellent fit for the whole dive-watch theme. However, if you want a bit of heft on the wrist, go with the bracelet. I wore the Doxa on the beads-of-rice bracelet last year, and it felt super versatile. This leads me to another point. Some might say that black and gray are more neutral colors than blue. I agree, yet I felt this deep blue works well with most attire. I was on vacation, so I mostly stuck to shorts and T-shirts aside from the occasional fancy dress-shirt-and-chinos combo for evening drinks.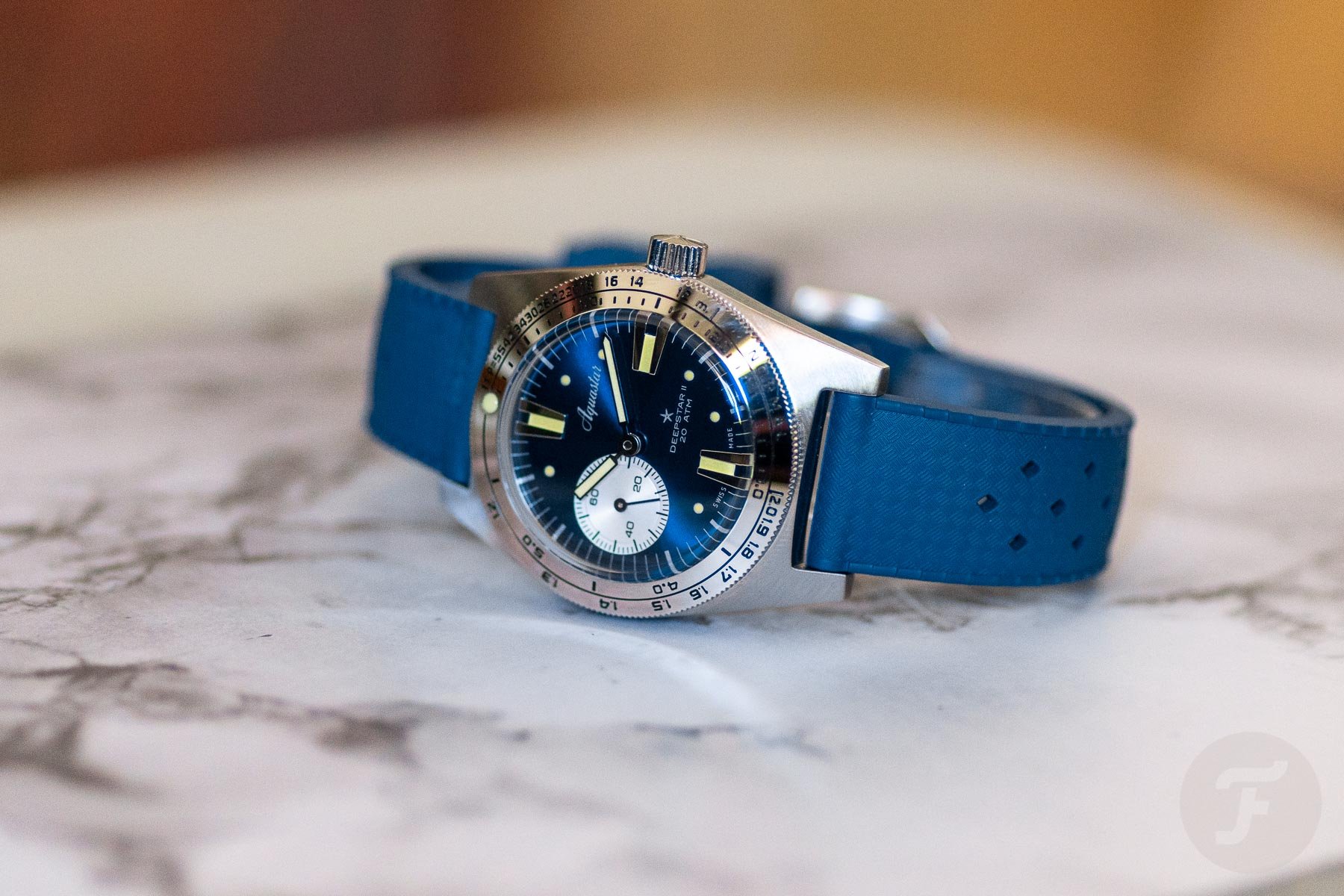 Details
If you've gotten this far, I cannot let you go without telling you a few details about the Aquastar Deepstar II, though. Aside from the size, color, and strap options, you already know the price is important. The Deepstar (39mm and 41mm) retailed for over US$3K. On the other hand, the Deepstar II goes for much less — $1,890 on a strap and $2,090 on a bracelet. You get a Swiss-made timepiece with an automatic movement, excellent water resistance, and crazy-strong lume on the dial. I cannot say that I rely on my watch at night — for that, I have my iPhone — but from time to time, I did glance over it and manage to read the time surprisingly well, even hours after sunset.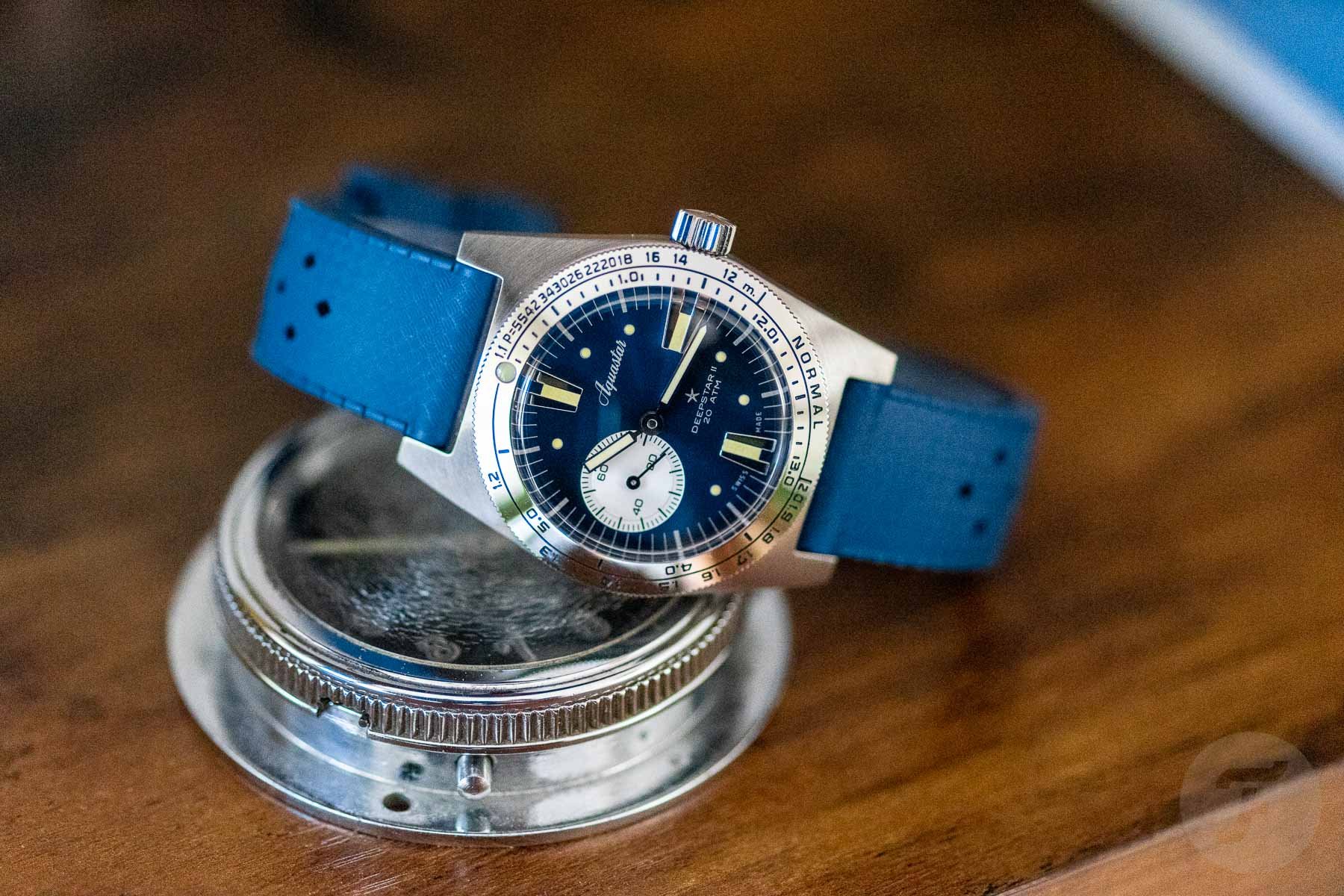 I'm not sure whether I'll do another such test this summer. Let me know in the comments which watch you'd like to read about. As far as the Deepstar II is concerned, I'd be happy to have it as my only watch… at least for a few weeks. We'll see what happens after that.