Nomos Orion 38 De Stijl edition – 52Mondayz, week #4
Looking to wear a sober watch this week, friend of the show Alon Ben-Joseph (CEO of Ace Jewelers in Amsterdam) offered me to try his watch. A special and limited edition of the Nomos Orion 38, the '100 Years De Stijl'.
Nomos Orion 38 De Stijl Limited Edition
Last summer, this special edition was initiated by Alon's family-owned company, Ace Jewelers in Amsterdam. We showed it to you here. Alon, being a great fan of this neoplasticism art movement as long as he knows, found in the 100th anniversary of the De Stijl movement an ideal opportunity to launch this watch. Nomos, always keen on plain and simple designs as well, proofed to be the perfect partner.
Technically The Same
Technically speaking, the Nomos Orion 38 De Stijl doesn't differ from the regular model in Nomos' line up. That means a 38 mm stainless steel case, housing the hand-wound, no-date, Nomos Alpha caliber. Slightly domed sapphire crystals, back and front, compliment the flowing lines of the casing. It's 3 atm splash-proof.
A Different Interface
The differences are in the interface of the watch, its dial and hands. When looking at the watch at a glance, one wouldn't even notice it. But in fact, the dial is totally non-conformist. Yet remains absolutely plain and simple.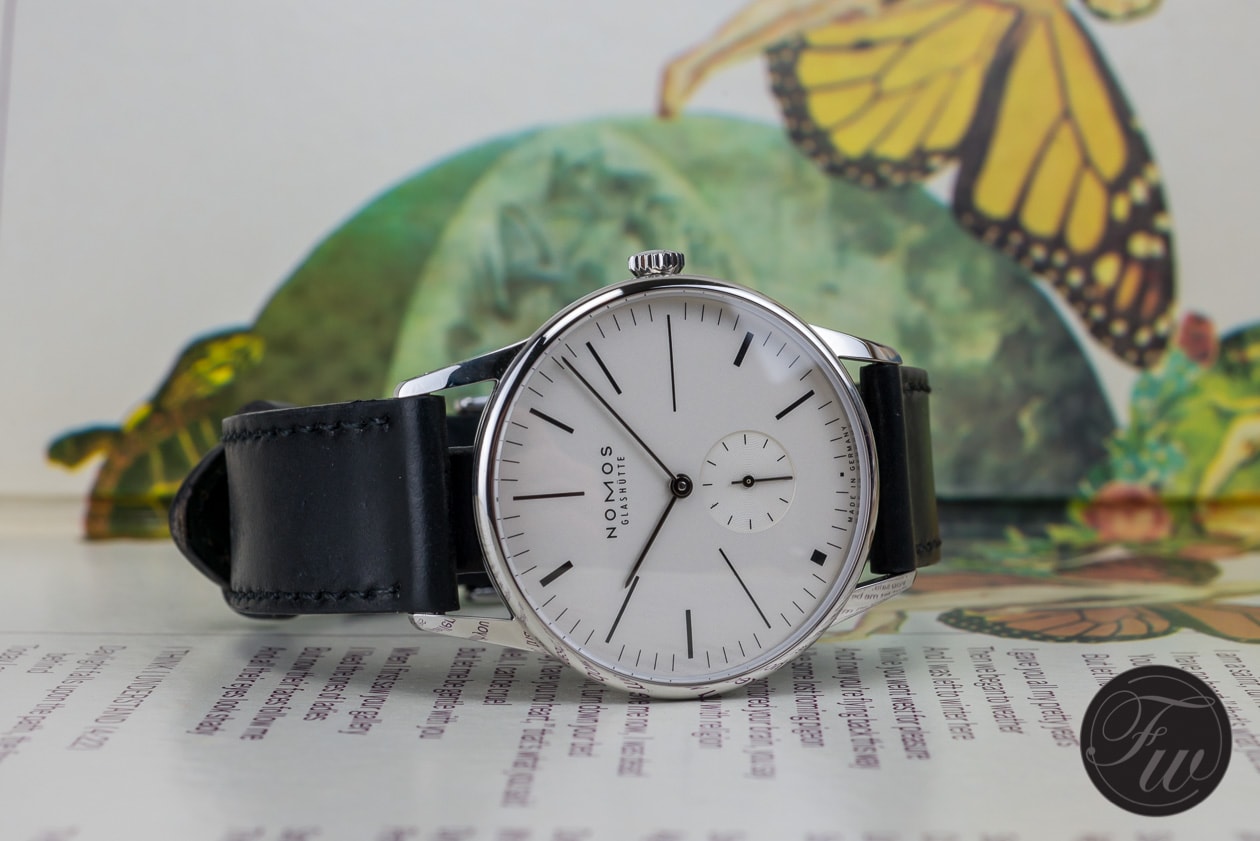 Starting with the hands. In their regular Orion 38 models, Nomos offers these in tempered blued steel, or polished and rhodium plated. In the Nomos Orion 38 De Stijl the hands are, I guess painted, black.
The hands compliment the black index markers in its galvanized, white silver-plated dial. And here we are where this watch really takes off from the ordinary.
That Dial!
Looking more carefully at the dial it seems that no one index marker is the same. And I remember reading this before, in the official launch information, as well. A long thin line, a bold short line, something in between. A thick square dot, and a little fine one. I wouldn't be me though if I didn't go for a third look. And to me, it seems that some of the index markers have been used twice, and one even three times 🙂 Have a close look yourself and let me know if you're with me.
How to create a bond with your watch
Not specific for the Nomos Orion 38 De Stijl of course, but winding the Nomos Alpha caliber feels so quality. A real joy, and something no automatic watch is able to give you. One of the reasons I like hand winding watches so much. That feel every day before you put on your watch, it gives you something of a bond with it.
No! No date
I've mentioned it before probably. But what I like a lot as well about this caliber is that it has no date. My ability to read a date on a watch is ongoingly declining, which might be one of the reasons. A clean dial is certainly important for me. The Nomos Orion 38 De Stijl is no exception here.
I must admit that with all Nomos Orion 38 dials, there's quite a gap between the bottom of the dial and the bottom of de small-seconds sub-dial. Nomos, or probably Ace, must have been very happy with this gap. Because in the De Stijl-dial it would have been pretty easy to get rid of that gap. Just place one of the longer index markers at the six o'clock position. But they didn't. Contrary, the smallest index marker in the dial was chosen to be placed there.
Availability and Price
The Nomos Orion 38 De Stijl was, or will be, produced in a limited run of only 100 pieces. 100 to commemorate the 100th anniversary of the De Stijl art movement. Founded in 1917 in Leiden, Netherlands. Main representatives of De Stijl, what would later become one of the world's most iconic contemporary art movements, were well-known artists like Mondriaan and Rietveld.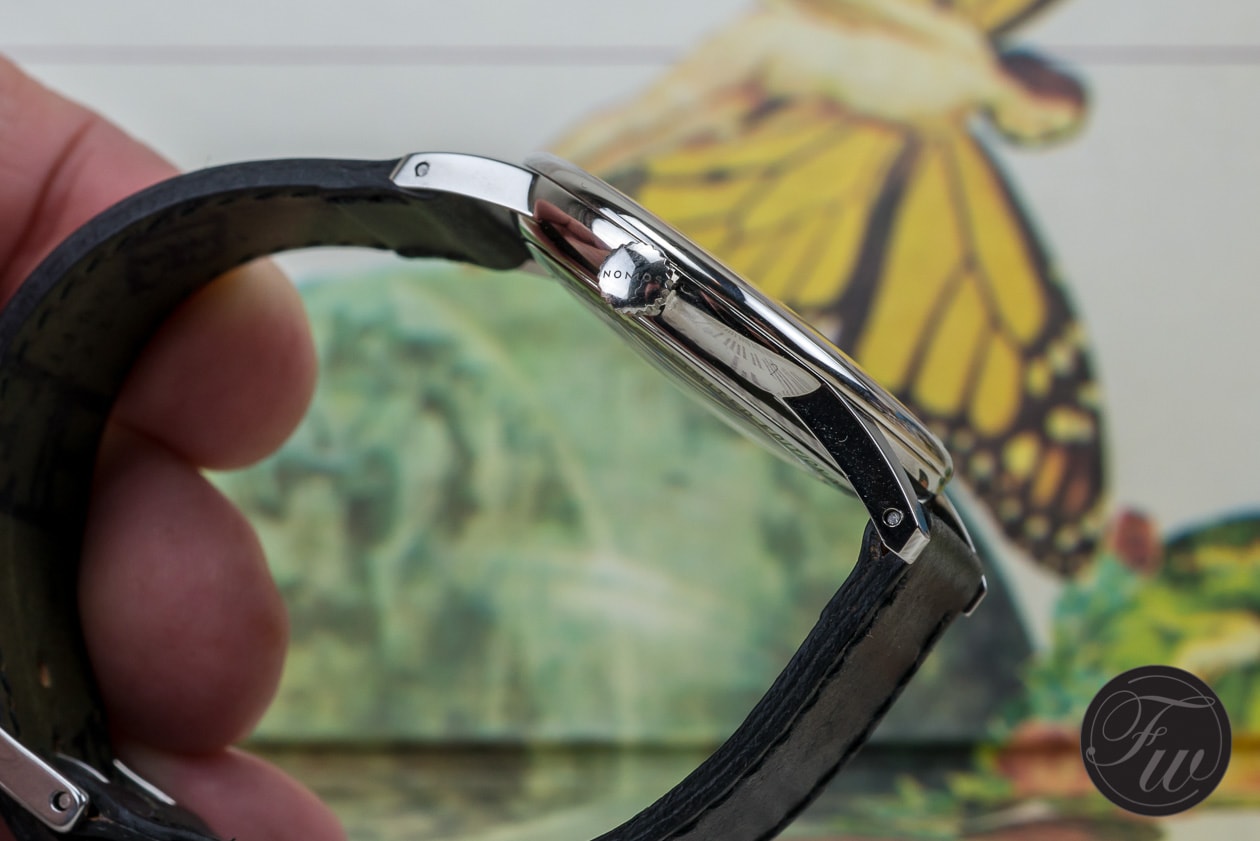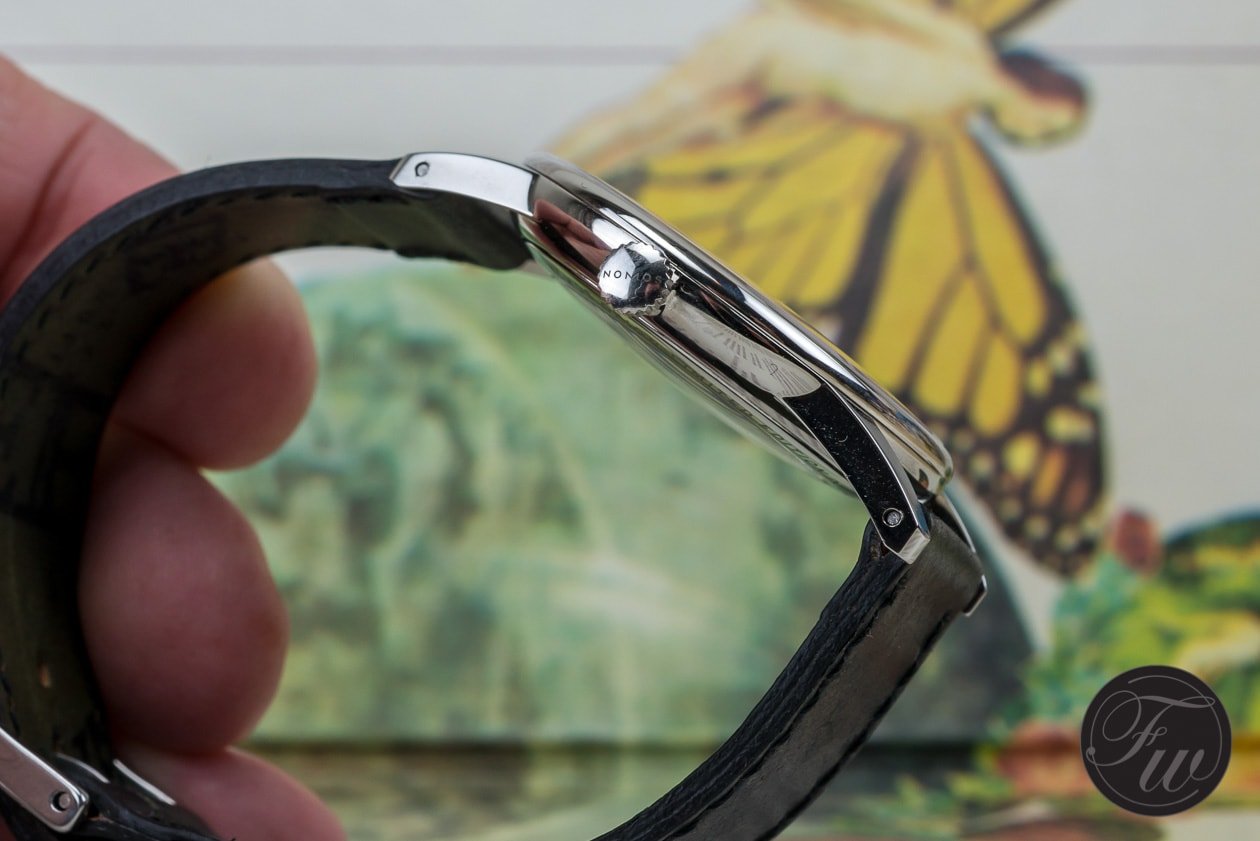 Even the price of the Nomos Orion 38 De Stijl is equal to the regular version, € 1.960,= including European VAT. It can be exclusively obtained through Ace Jewellers in Amsterdam, who offer it for worldwide sales online as well. More information via Ace Jewelers.
For more information on Nomos and their complete program of watches, you'd head over to their website.