Not Quite Vintage: A Selection Of Neo-Vintage Gems From The Last 30 Years
Because there's no need to wind back the clock far to find some future classics!
It was the era of Nirvana, Pierce Brosnan's James Bond, and the iPod. The 1990s and early 2000s were also, in some ways, an interesting era for watch design. And because of this, these two decades are also ripe for the picking when it comes to neo-vintage watches that fly a little under the radar and yet offer exciting value propositions. 
Before we begin, it is worth mentioning that this is in no way an exhaustive list of good options from the 1990s and early 2000s. And you can probably see some of my taste and bias for tool watches in this list. But hopefully, this does offer a spark for conversations in this space, and I would love to read your recommendations of watches to look out for from this era in the comments section.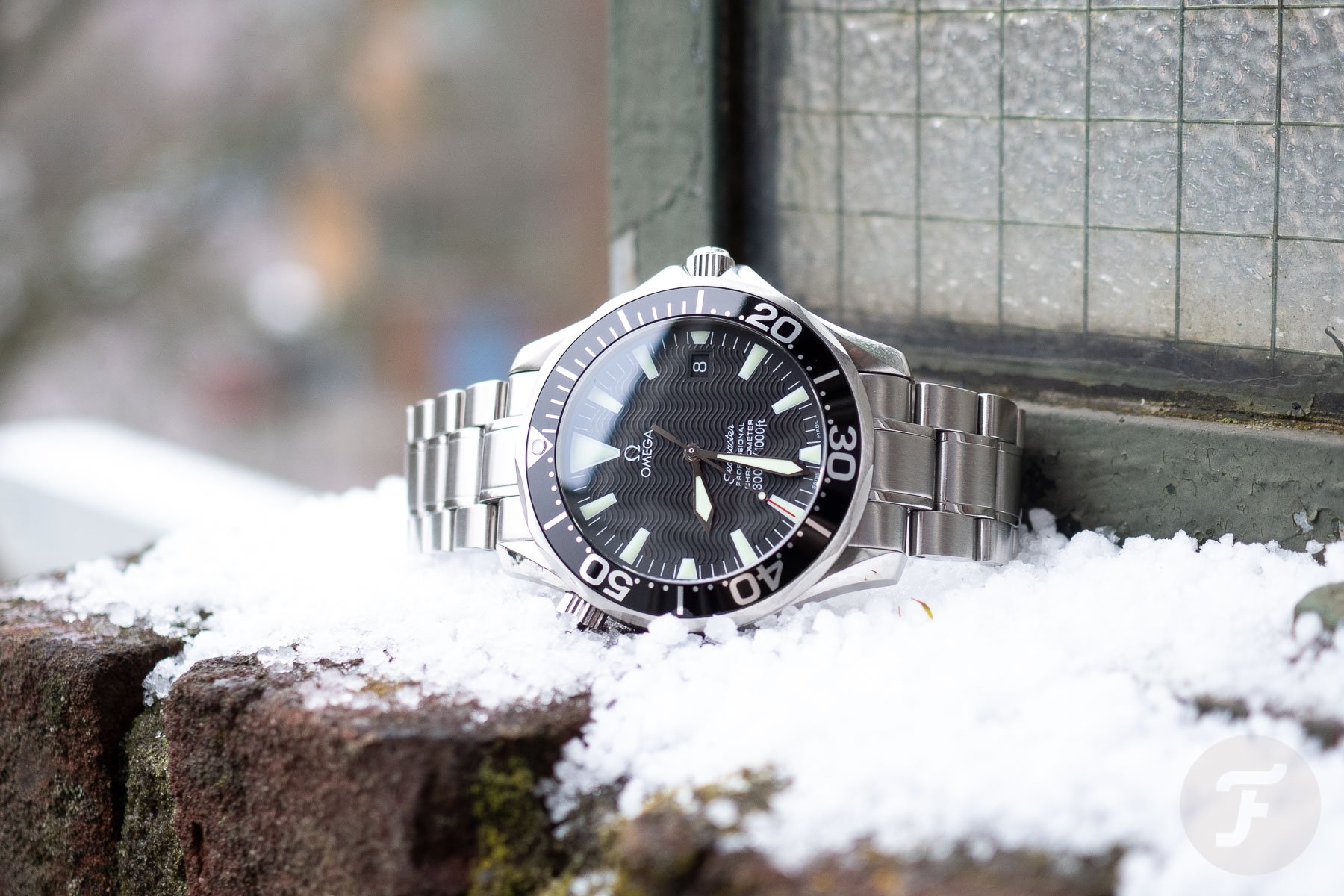 Omega Seamaster 300M ref. 2254.50.00
Here is the watch that inspired this article. I saw this (via a Zoom chat) on the wrist of my Fratello colleague Nacho and had to do a double take. The sword hands are finely balanced within a 41mm case that is just 12mm thick and houses the Omega 1120 movement. 
Like the Tudor Black Bay Fifty-Eight, the Seamaster is a dressy and highly capable dive watch that looks great with casual, sporty, and even formal attire. With those wonderful lyre lugs and thin case, this Seamaster 300M wears wonderfully, and the understated dial oozes relaxed cool. The sword hands are reminiscent of the Omega Seamaster 300s from the 1960s. I do not own an Omega Seamaster, but if I were to own one, this (or the 1960s versions) would be it. Good choice, Nacho! With this neo-vintage Seamasters, you can find a true "go anywhere, do anything" watch.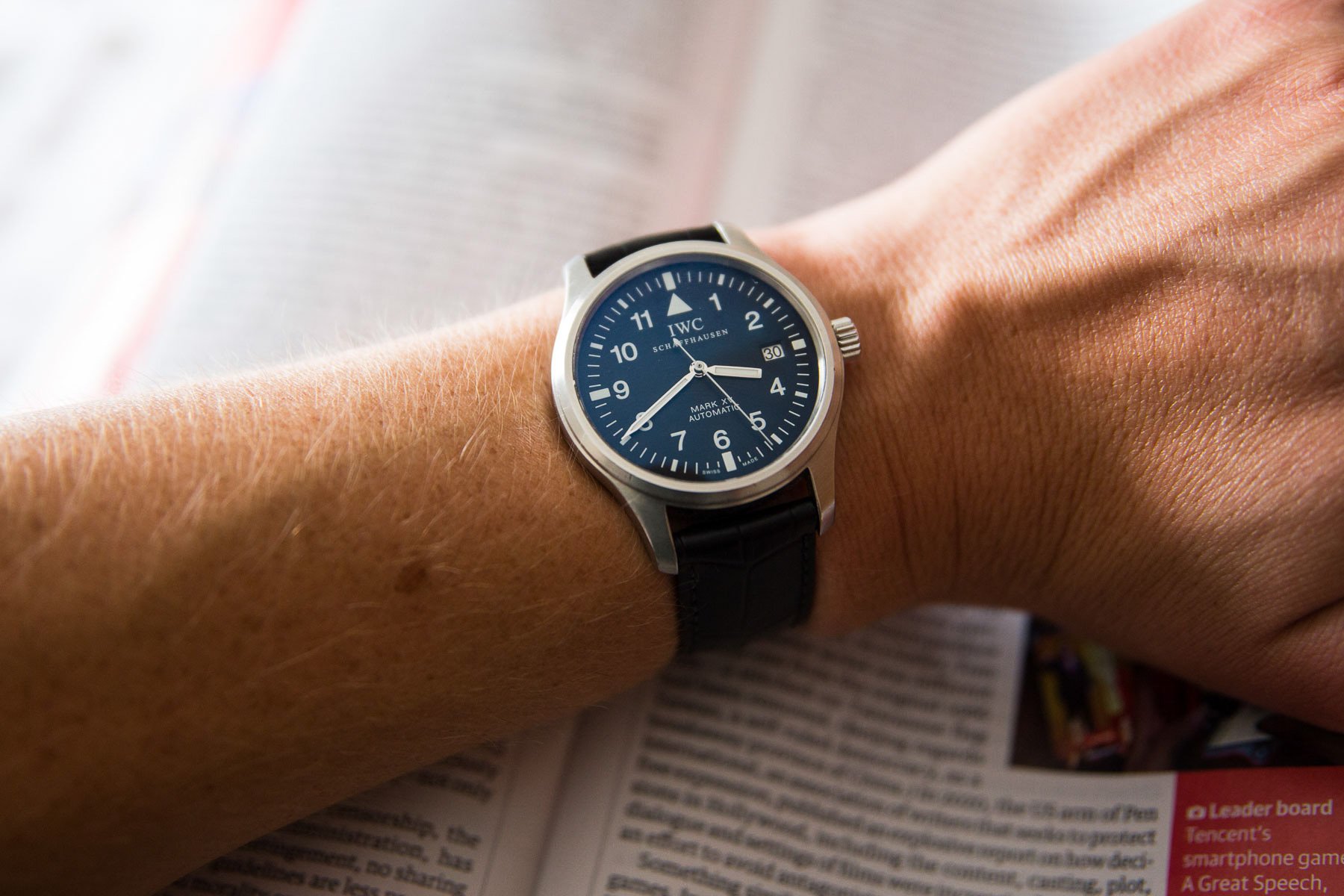 IWC Mark XV ref. IW325301
The IWC Mark XV, some would argue, is the last of the "true" Marks coming from International Watch Company Schaffhausen. Why is that, you ask? Because it shares the inherent design language of the original Mk 11. The baton hands, crisp font, and perfect 38mm case size make this an excellent GADA watch, just like the Seamaster above. In fact (*voice goes to a whisper*), I prefer the Mark XV to the new Mark XX! (*audible gasps in the audience*)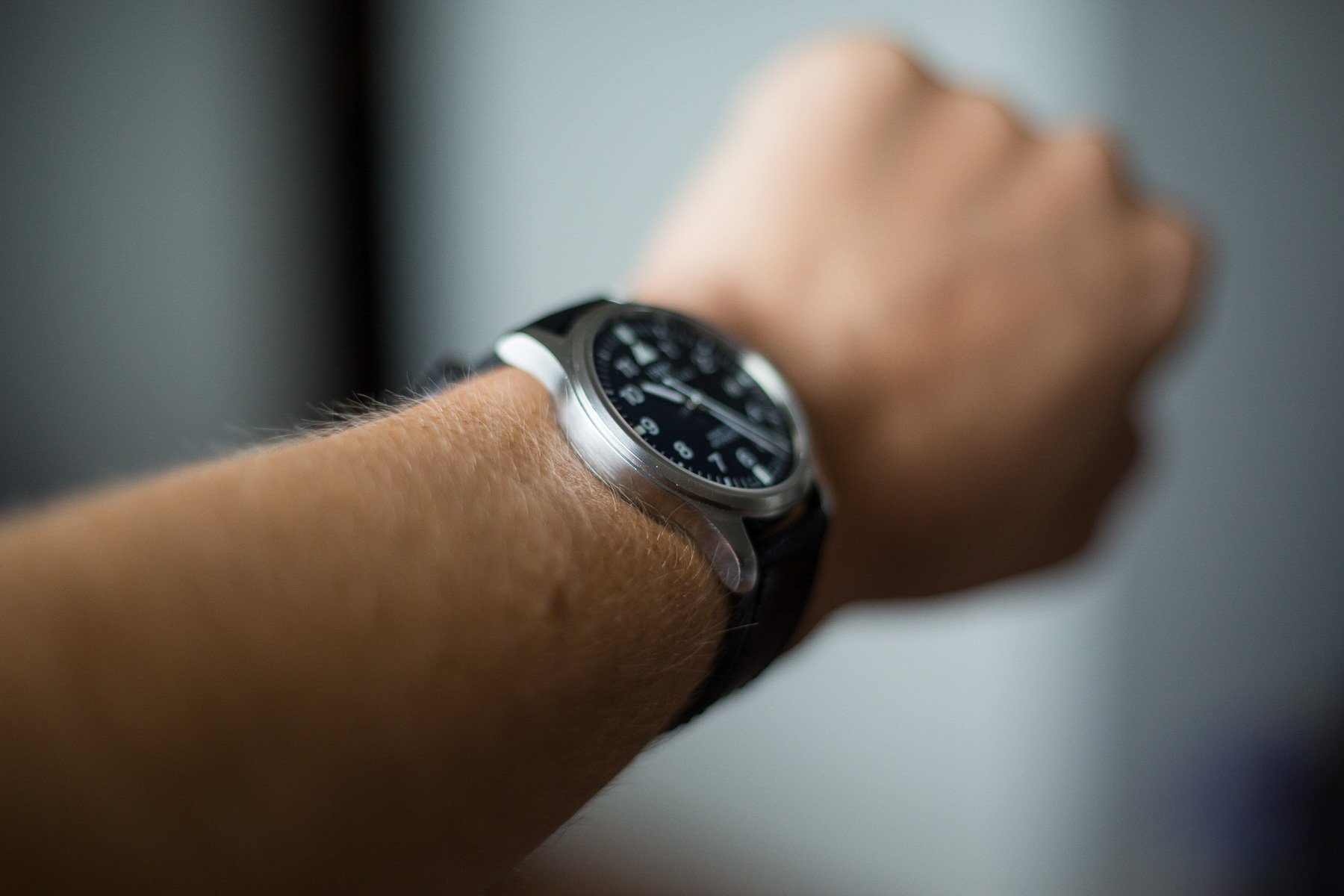 With a robust ETA 2892-A2 movement featuring many upgraded components, this is a pilot's watch with the pedigree of IWC, a perfect mid-sized case and proportions, and the best dial layout, I'd argue, of any of the Marks except, perhaps, the Mk 11.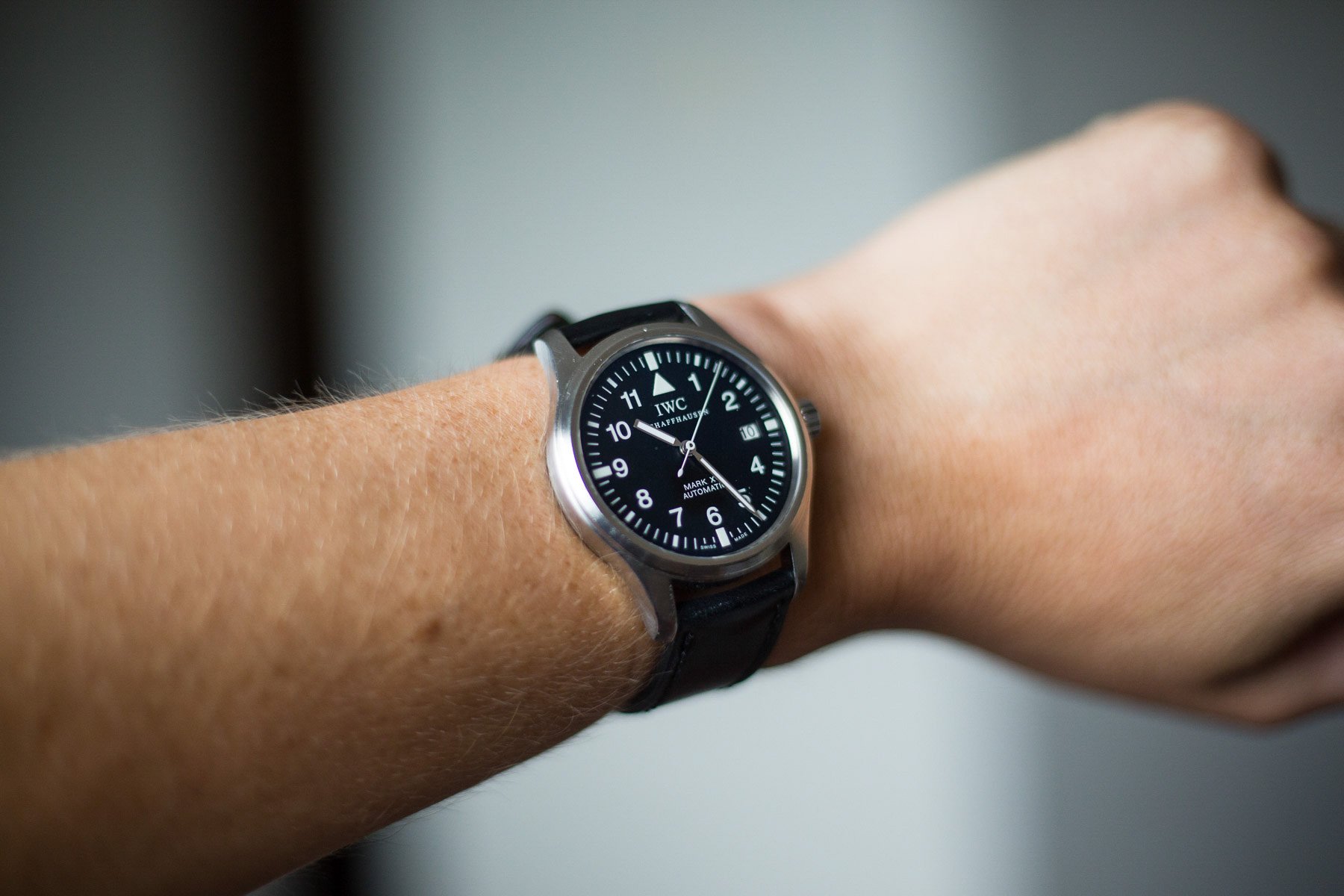 The Mark XII (1994–1998) definitely has a strong fanbase, and people appreciate that it had a movement supplied by Jaeger-LeCoultre. I've handled Mark XVs, though, and there is something about the 38mm case that creates a more balanced dial than the 36mm case of the Mark XII. The Mark XV, while still relatively easy to find, is becoming rarer. It was produced from 1999 to 2005, with the IWC Mark XVI taking its place in 2006. 
IWC Pilot's Chronograph ref. IW3706
IWC in the 1990s and early 2000s was on something of a roll, so another watch from the brand had to make this list. Like the Mark XV above, this reference provides a nice case size (39mm), baton hands, and crisp numerals. Then, of course, there's the automatic chronograph movement, which brings greater functionality without impeding legibility.
This reference is readily available for reasonable prices (€3K–5K), and when you compare it to its more modern counterparts, I would argue that this older '90s model has a lot to offer in terms of unique IWC design elements. For the price you pay, you get a watch with incredible quality, heritage, and looks. This model seems to be going up, so there's no doubt that some people are catching on!
Tudor Submariner ref. 79090
For many years, the Tudor Submariner sat in the shadows of its Rolex big brother. But some Tudor references now are actually selling for more than their Rolex counterparts! People are now showing great appreciation for vintage Tudors, particularly after the brand's success with the Black Bay and Pelagos lines. 
The Tudor Submariner ref. 79090 is a bit of a quirky watch with a relatively "busier" dial design than many of its forebears. And yet there is something quite fun in these dial designs with the lume triangles at 12, 6, and 9 o'clock. And these versions can be found for far less than some of the more "desirable" Tudor Submariner references. I think the more you look at that dial, the more you can come to appreciate it.
Cartier Tanks and Tank Musts from the 1990s and early 2000s
Honestly, the Cartier Tank is such an iconic design that I couldn't narrow this down to a particular reference. But if you are seeking some affordable (relatively) options from Cartier, the 1990s can be a very good place to start. What you get for your money is, in my mind, one of the most classic and elegant watch designs of all time. 
Technically, the Cartier pictured was produced in the late 1980s, but hold on. They were made in the 1990s too, and the condition of this example was simply too good not to share. The Cartier Tank looks equally cool with a suit as it does with shorts and a shirt. You have the fail-safe Tank shape; just choose the dial, price, and movement that reflects your desires, and go for it! Just don't try to take it swimming.
Longines Weems Navigation Watch reissue ref. L2.608.4
Back in the 1990s, you could get a Cartier Tank with a classically arranged dial or something like a Vermeil with a bit more color and a quartz movement. Longines also did some great reiterations of its classic designs with good specs and quality at relatively affordable prices in the same decade.
One example is the special-edition Weems Navigation Watch. It was an homage to the legendary Weems pilot's watch of the 1940s. This 36mm watch is just 10mm thick with a Longines-modified ETA 2892-A2 movement. This model is slightly bigger than the original from the 1940s, but it has a similar aesthetic. It just looks very cool and quirky. If you can't afford an original, pick up one of these, and you will have a nice-wearing and very cool-looking watch in your collection. In fact, I'm eyeing one for myself as we speak.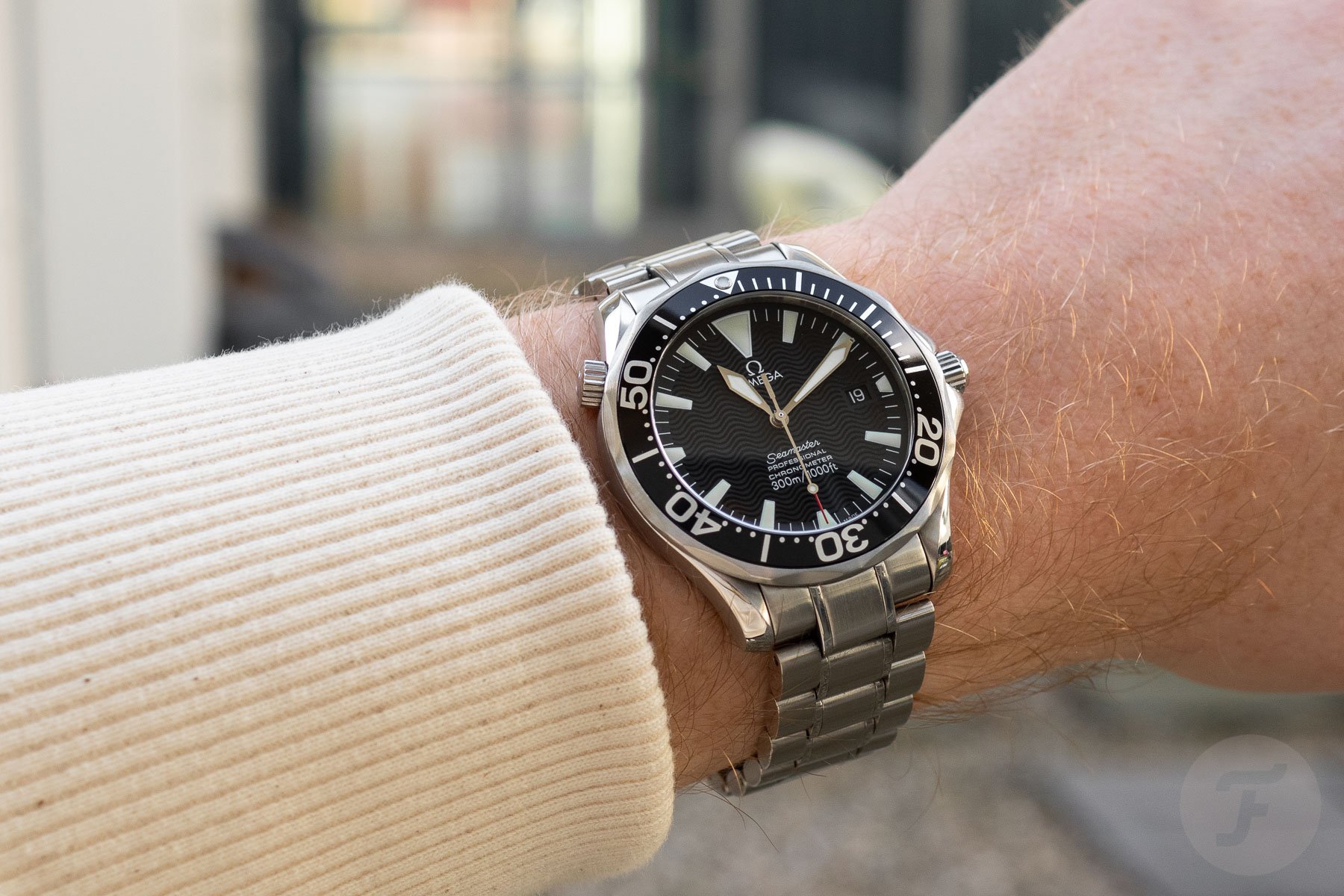 Final thoughts
So there you have it — a few interesting and even quirky neo-vintage watches from the 1990s and early 2000s for you to consider. But there are so many other good options out there, so what options from that era would you suggest? I'm all ears!
Find me on Instagram: @onhenryswrist