Omega Seamaster 300 in the L'Odyssée Movie
Jacques Cousteau – L'Odyssée
A few days ago, The Odyssee (or L'Odyssée) movie has been released in France. It is a biopic about the life of Jacques Cousteau, his wife Simone and his sons Philip and Jean-Michel. It won't be in the theatres before January 2017 here in The Netherlands, but it will be on my to-do list that month.
From the Wildbunch (distributor) website:
"Summer, 1946. The Cousteau family – Jacques, his wife Simone and their two children Philippe and Jean-Michel – live in their beautiful house by the Mediterranean sea. By day they dive, by night they watch the stars. It's paradise on earth. But Jacques is never content. He lives and breathes adventure and believes absolutely in the virtues of progress. With his invention, the aqualung, his recently acquired vessel the Calypso, and a crew of free-spirited adventurers he is ready to cross the world's oceans. Ten years later, back from the boarding school to which he was sent with Jean-Michel, Philippe finds his father greatly altered – an international celebrity with megalomaniac dreams of grafting gills to humans and creating underwater cities. Jacques cannot see it yet, but Philippe already understands that progress and pollution have begun to lay waste to the submarine world. Despite their mutual love and admiration, violent conflict between these two passionate men is inevitable. But on their greatest adventure together aboard the Calypso, in Antarctica, they will find each other – before tragedy strikes."
Cousteau and Watches
For us watch enthusiasts, Jacques Cousteau is a thankful subject for spotting watches. He can be seen wearing watches from various brands in his documentaries. Watches from Rolex, LIP, Aquastar, Doxa etc. On this page you can see a long list (including pictures) of Cousteau and his team wearing these different watches. Another brand that was often see on the wrist of Jacques Cousteau was Omega. Not only the famous Seamaster PloProf 600 (we did an in-depth article on the Ploprof 600M here), but also the Omega Seamaster 1000 and Marine Chronometer. Another watch he wore was the Omega Seamaster 300.
Omega Seamaster 300
In the movie L'Oddysée, you will see the Jacques Cousteau, his son and crew wearing the Seamaster 300. A great timepiece that was introduced in 1957 as part of the three Omega sports watches at that time; Seamaster 300, Speedmaster and Railmaster. The reference he probably used (165.024 = non-date/166.024 = date) was introduced later of course, after the initial CK2913 reference. The Seamaster 300 was a direct competitor to the Submariner by Rolex. Prices of these Omega Seamaster 300 beauties increased rapidly over the last few years (try to find a decent one under €7000,- on C24), they come close to the price of a – let's say – Submariner 5513 of that era. And that is well-deserved in our opinion, as these are great quality watches with beautiful caliber 56x movements (and 55x for non-date models).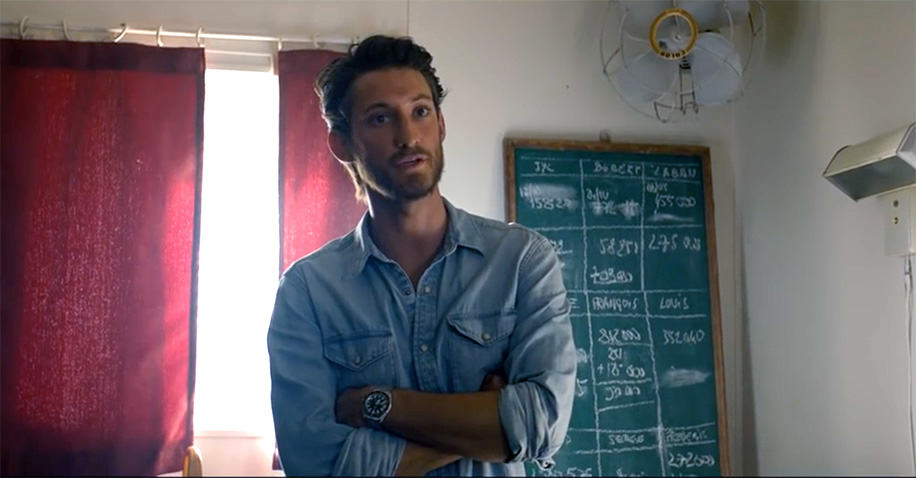 According to the Omega Museum website, Cousteau's team used the Omega Seamaster 300 during its "Precontinent II" experiments in the Red Sea in the summer of 1963. These experiments were executed to prove that divers could live in a submerged saturated gas environment for long periods without adverse effects.
Below, two images of a beautiful conserved Omega Seamaster 300 non-date 165.024 on a 1039 bracelet, from our friends of Bulang & Sons.
In The Odyssee movie you will see some images of the Cousteau family and their team to wear Omega Seamaster 300 watches. It is not very clear whether they have a date model (reference 166.024) or non-date model (165.024) though. Below, an image of a Seamaster 300 166.024 with caliber 565, with a later bracelet than the 1039 of course.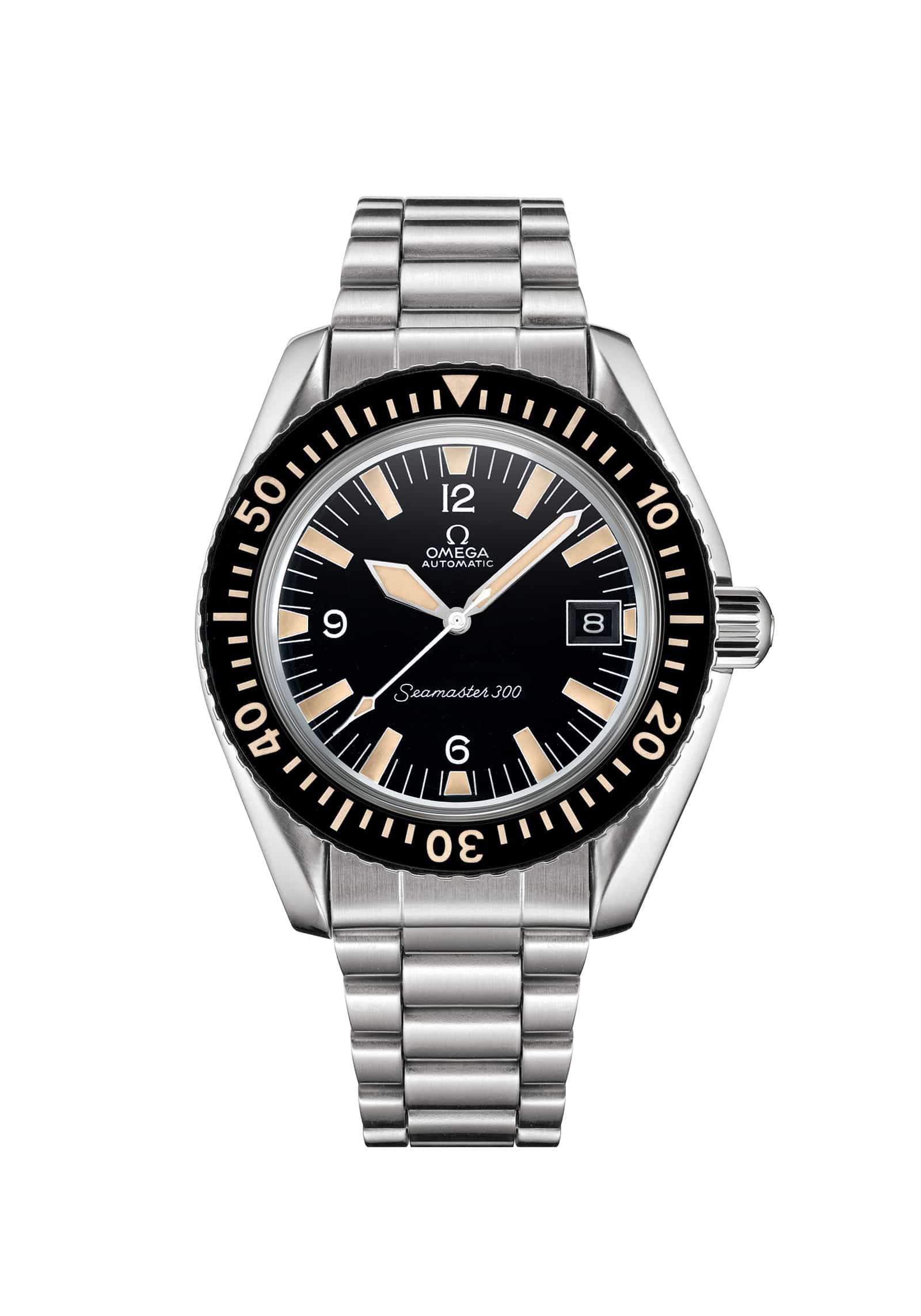 More about The Odyssee / L'Odyssée can be found on the official website (in French). A few more screenshots can be found on the website of distributor Wildbunch.
More information about the Seamaster 300 and other vintage models can be found via OmegaMuseum.com.
*Images via Bulang & Sons, Movie screenshots and press image.