Meet The Omega Speedmaster Moonwatch Velcro Watch Straps
With NASA's Meatball logo
Speedmaster enthusiasts and collectors love accessories for their watches. I am no exception myself, to be honest. Omega has just introduced three new Speedmaster Moonwatch Velcro straps. We received two of these to try out.
As you know, astronauts who used the Speedmaster during EVA (Extra-Vehicular Activity), wore them on velcro straps over their spacesuit. Ed White even wore two of them in 1965! That same year, the Omega Speedmaster (105.003) was qualified by NASA for all manned space missions. You can read about that here.
These Velcro straps came in handy for the spacesuit, but are way too long for your wrist, of course. The original velcro strap also has a special internal NASA code: SEB12100030, which doesn't apply to these wearable updates.
Speedmaster Moonwatch Velcro Straps
But, thankfully, Omega didn't watch Moonwatch lovers to miss out! Whether you're traveling to space or not, this new Speedmaster Moonwatch velcro strap will do fine. It is just a matter of picking the right one for the job. Omega introduces three different colors for its new Speedmaster Moonwatch velcro straps.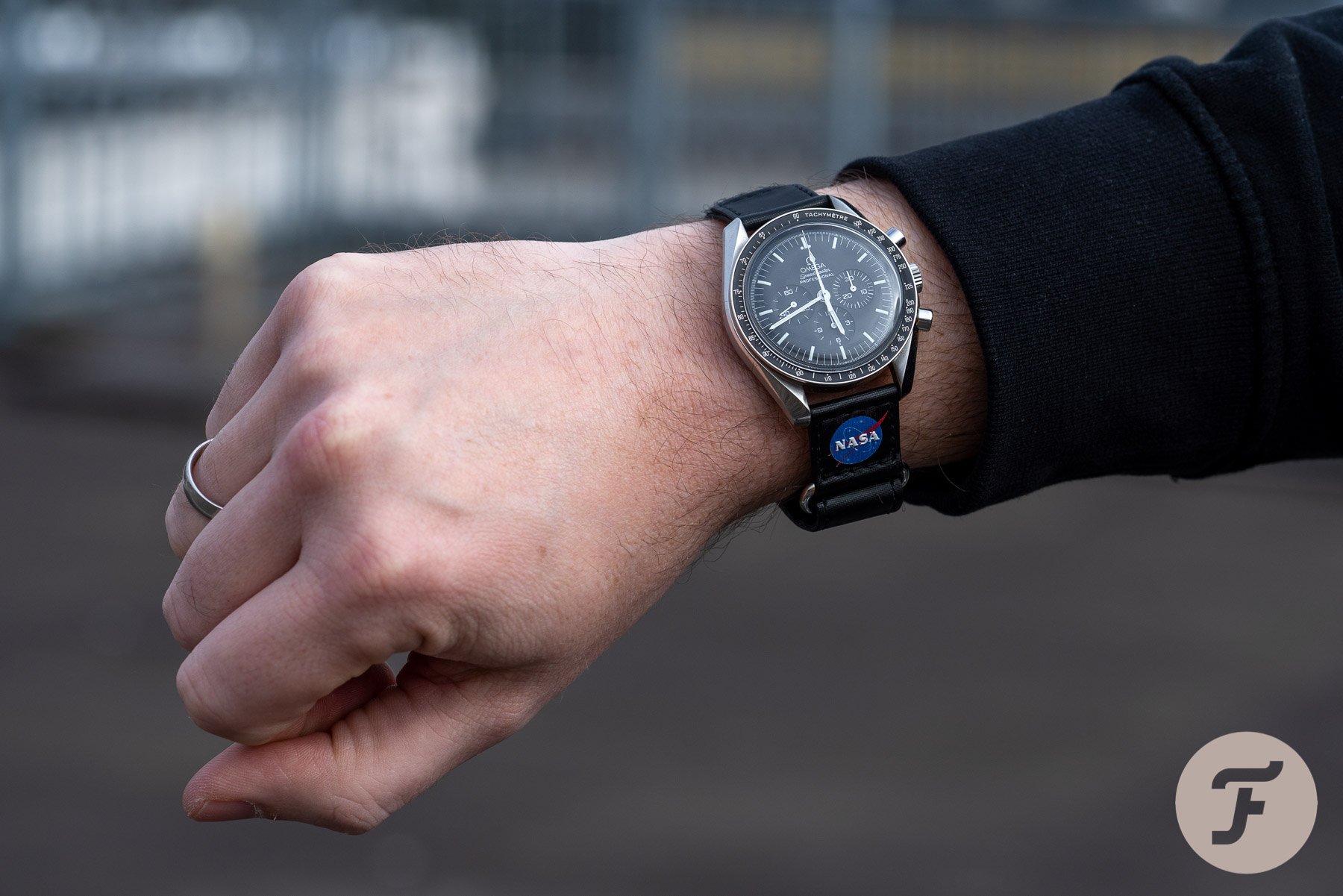 There's a black one, referring to those Speedmaster watches and velcro straps as worn on the Moon between 1969 and 1972. Then there's a white velcro strap that refers to the Apollo era. The astronauts wore white spacesuits on those missions. The white strap might also remind you of the Alaska Project Speedmaster. And, last but not least, there's a silver velcro strap that should remind you of the silver spacesuits that the Gemini and Mercury astronauts wore.
NASA's Meatball
All three Speedmaster Moonwatch velcro straps are identical except for the colors. The width is 20mm, so they will perfectly fit any Speedmaster Professional 42mm case, all the way from the 105.012, right up to today's Speedmaster Moonwatch Master Chronometer. The straps consist of two parts. One small part that needs to be fixed to your watch at 6 o'clock, showing NASA's meatball logo — a design that goes all the way back to 1959.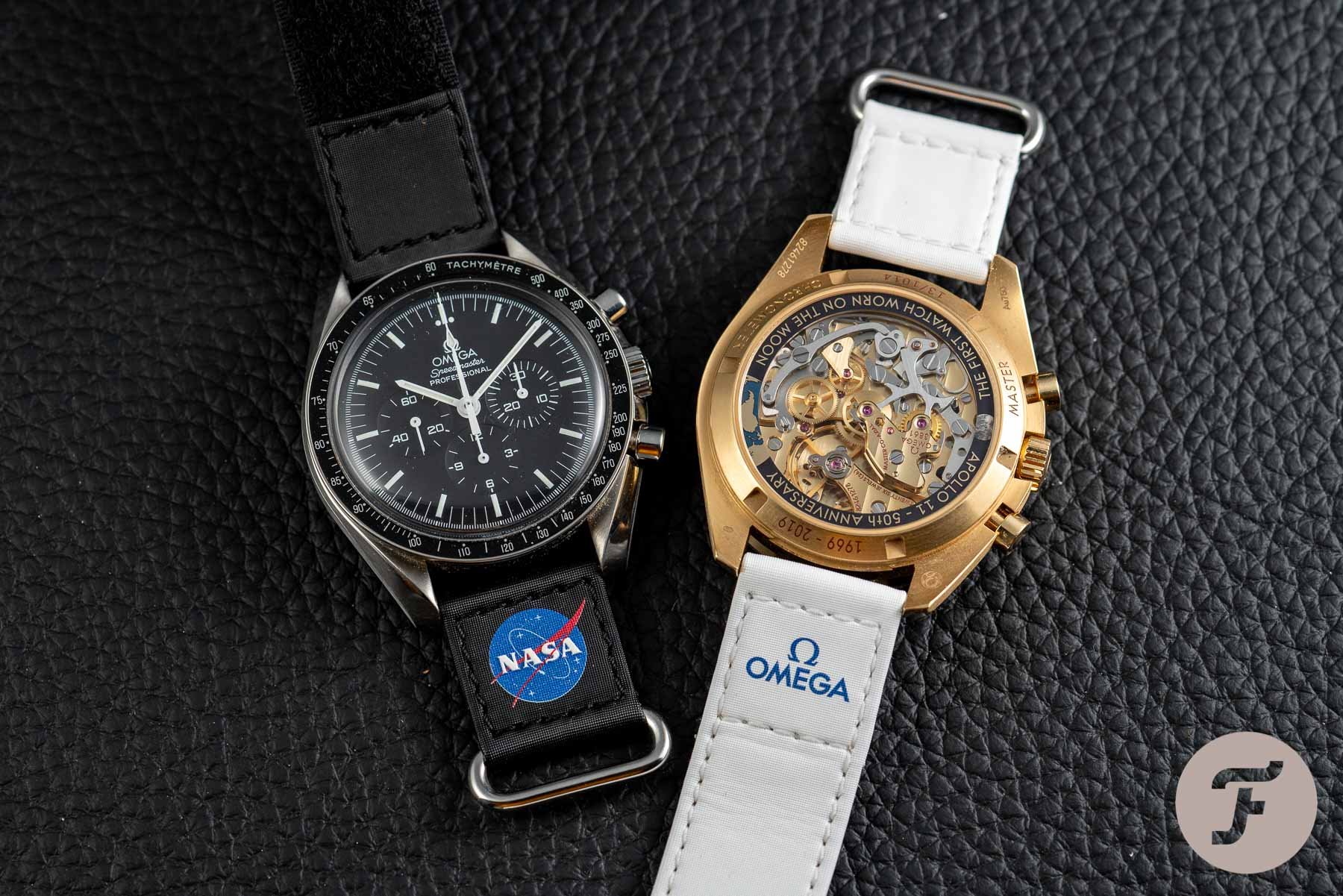 The long part needs to be fixed to the 12 o'clock position, and it includes the "Speedmaster Moonwatch" printing. The weight of this polyester velcro strap is 7 grams.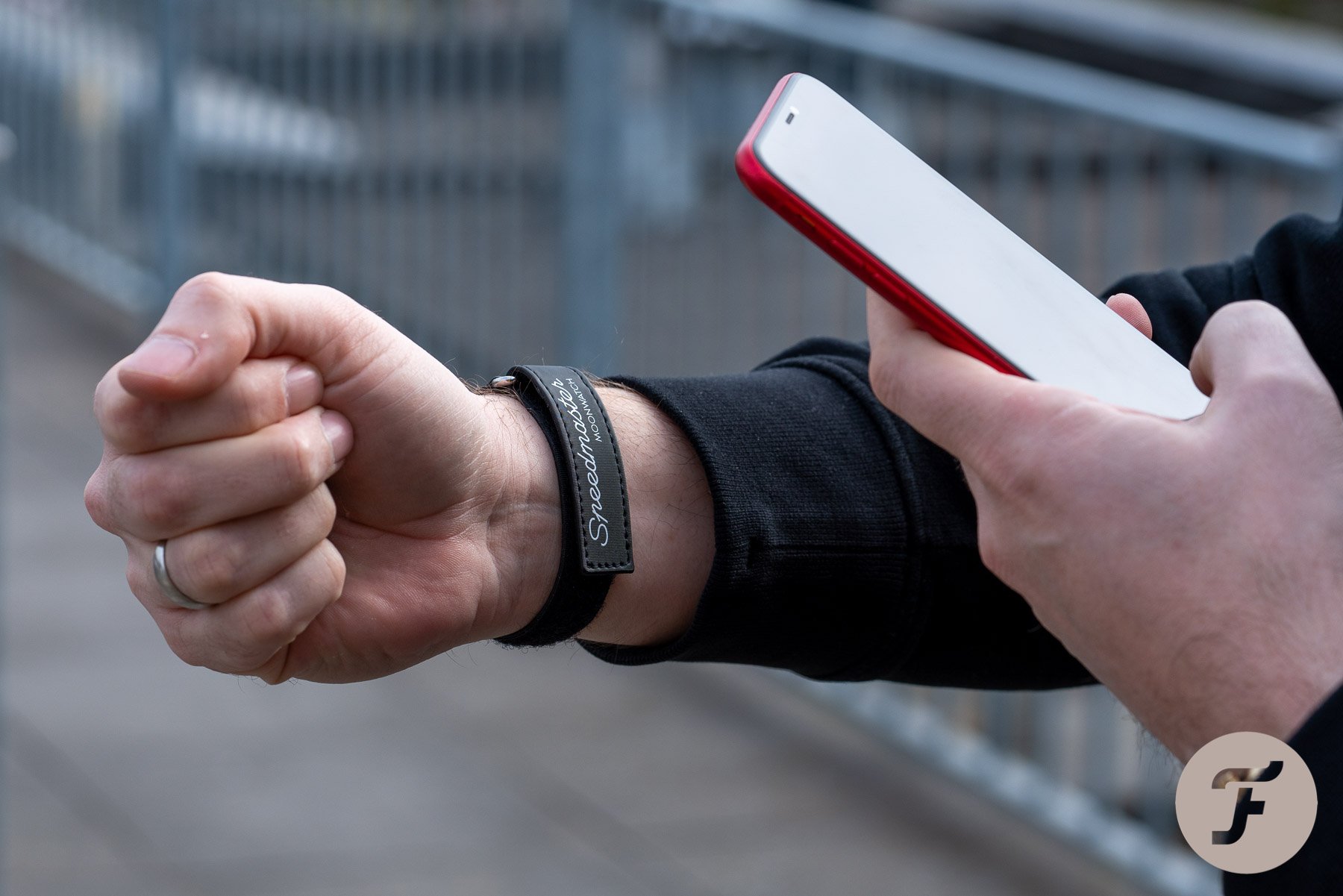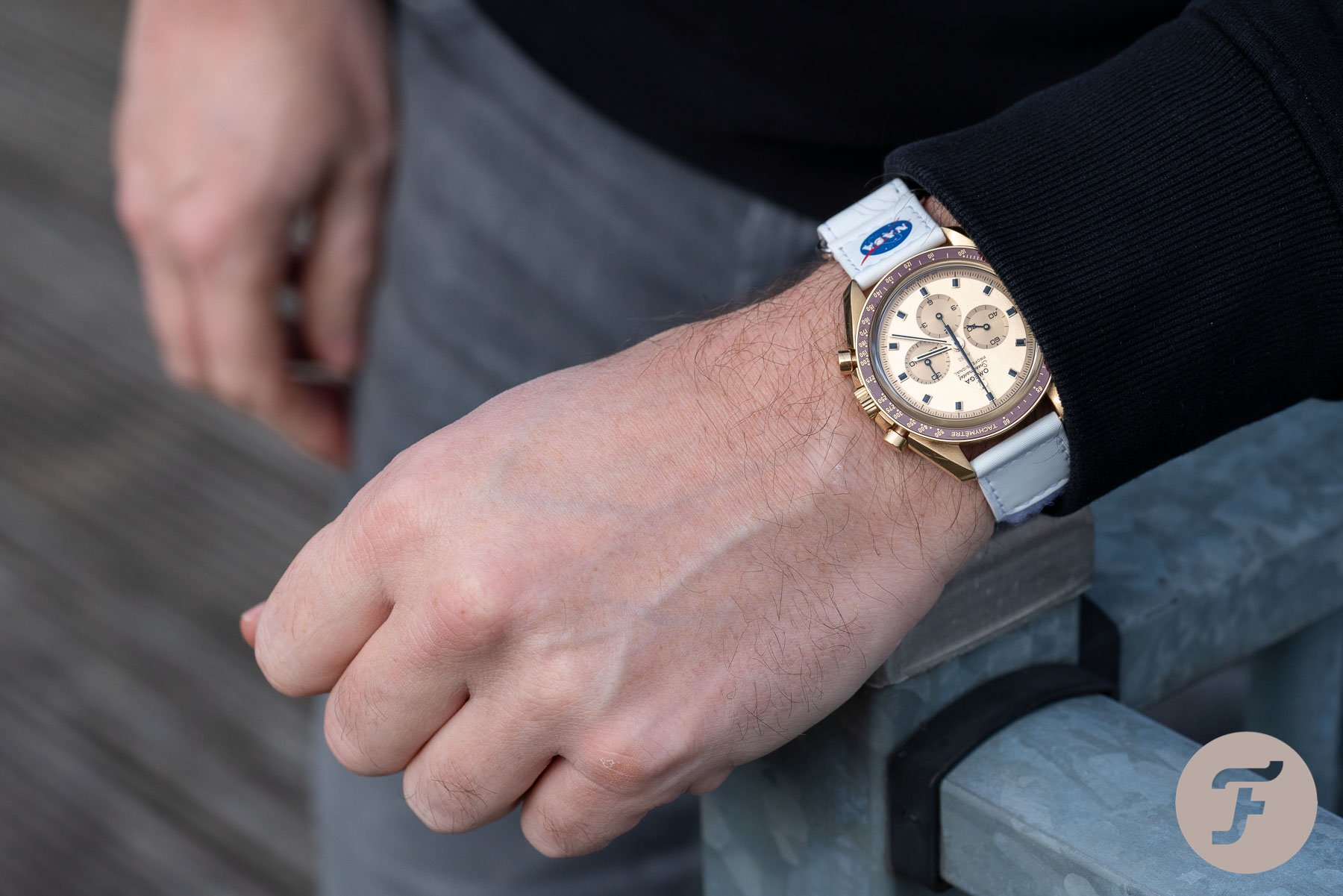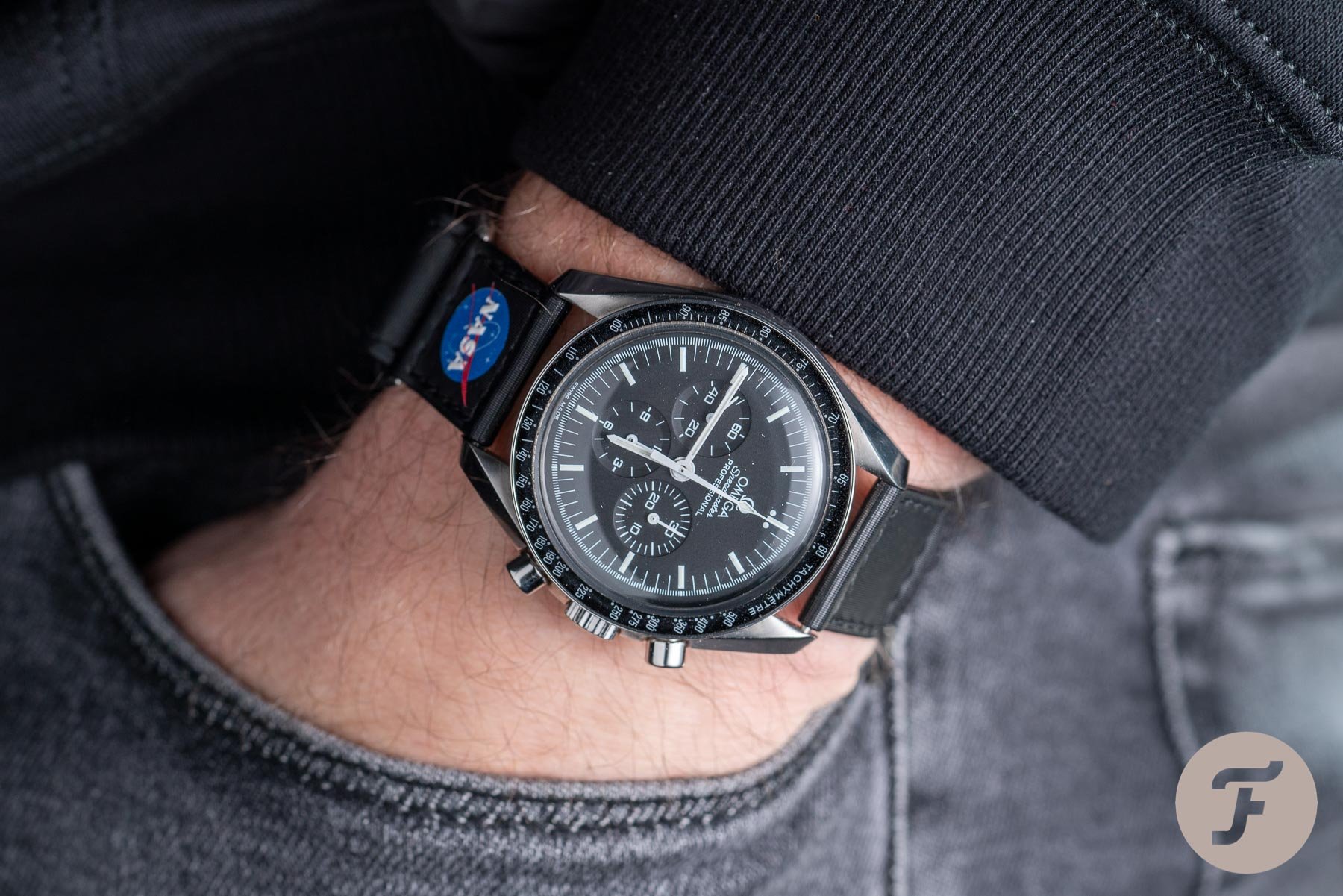 The retail price of the new Omega Speedmaster Moonwatch Velcro Straps is €190/CHF 190 Swiss Francs.
The references are as follows:
Black Speedmaster Velcro Strap: 032CWZ016042
White Speedmaster Velcro Strap: 032CWZ016041
Silver Speedmaster Velcro Strap: 032CWZ016040
More information can be found on Omega's website. All other new Omega releases for 2021 can be found here.