On The Road Again: Choosing A Travel Watch — Rolex, Synchron, Breitling, And More…
Moving around means choosing the perfect watch for the trip
Slowly but surely, the world seems to be reopening. For us watch nerds, that brings about a question we haven't been faced with for some time. Namely, which watch comes along when it's time to hit the road or take to the skies is a quandary. The travel watch is an oft-debated topic, but I have four recent journeys to share where I had to make such a choice.
It's funny, I've come full circle when it comes to the travel watch discussion. When I first began to travel years ago as an adult, I really had only one watch. My faithful Rolex Explorer went everywhere with me. As time progressed, though, and I collected more heavily, I began to think more about what to take. I considered the activities, the weather, business or leisure, and certainly a bit of safety as factors governing my options. At times, I'd bring a roll full of watches, but I've moved away from that since my little run-in with Swiss customs. Now, I generally bring something decent and a relatively inexpensive no-nonsense watch like my Citizen Promaster Tough.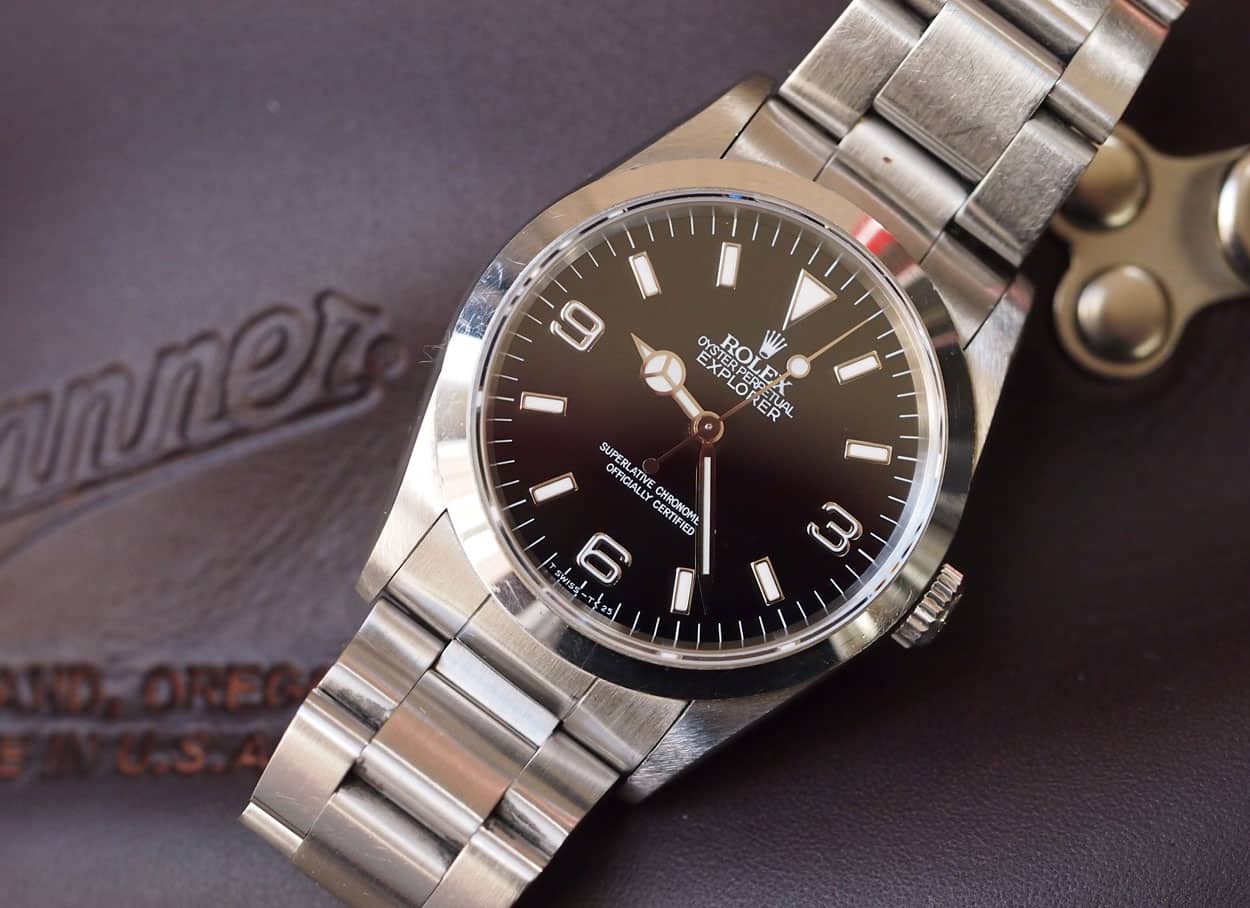 It's Travel Watch time
With light at the end of the tunnel related to COVID, people are beginning to get out again. In my home country, the USA, many have been flying for quite a while now. In Europe, however, things are only just now starting to kick off with purpose. I've had the opportunity to get out a lot, relatively speaking, and thought it would be fun to walk through my travel watch choices.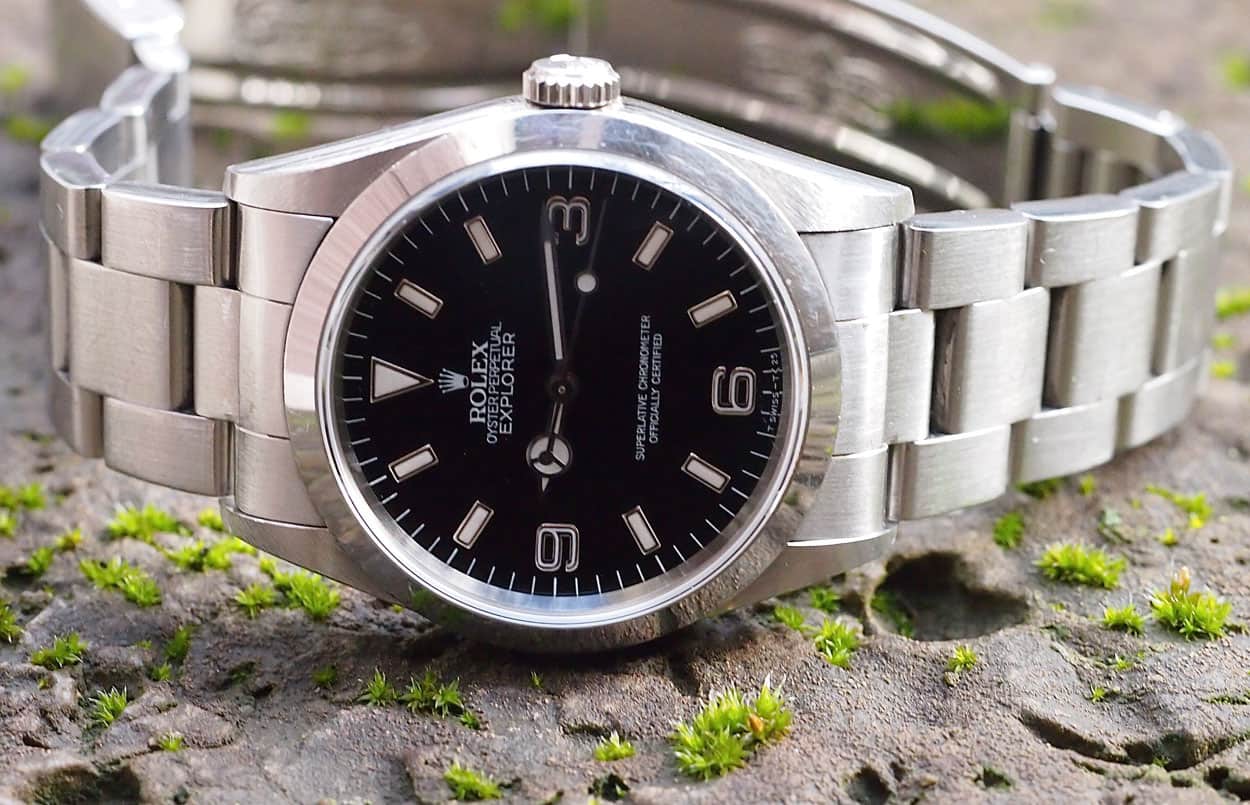 Trip 1 — South Florida, USA
I am sure all of us have distinct things that we have missed over the past year or so. We can call them cravings. For me, aside from travel and experiencing different cultures, I have truly missed restaurants and the water. Most of you know that I live in Germany and we've been without the former for roughly seven months (!!) and, short of some geological phenomenon, we've never really had and never will have the latter. So, it was time to go back home to South Florida for all of April, take some vacation, and work some wild European hours from the comfort of my childhood home. Oh, and I thought I'd take advantage of my residency and get vaccinated to put my mind at ease versus waiting on what then felt like hopelessness in Germany. On that last point, I accomplished my mission on day two after arrival – what a wild difference!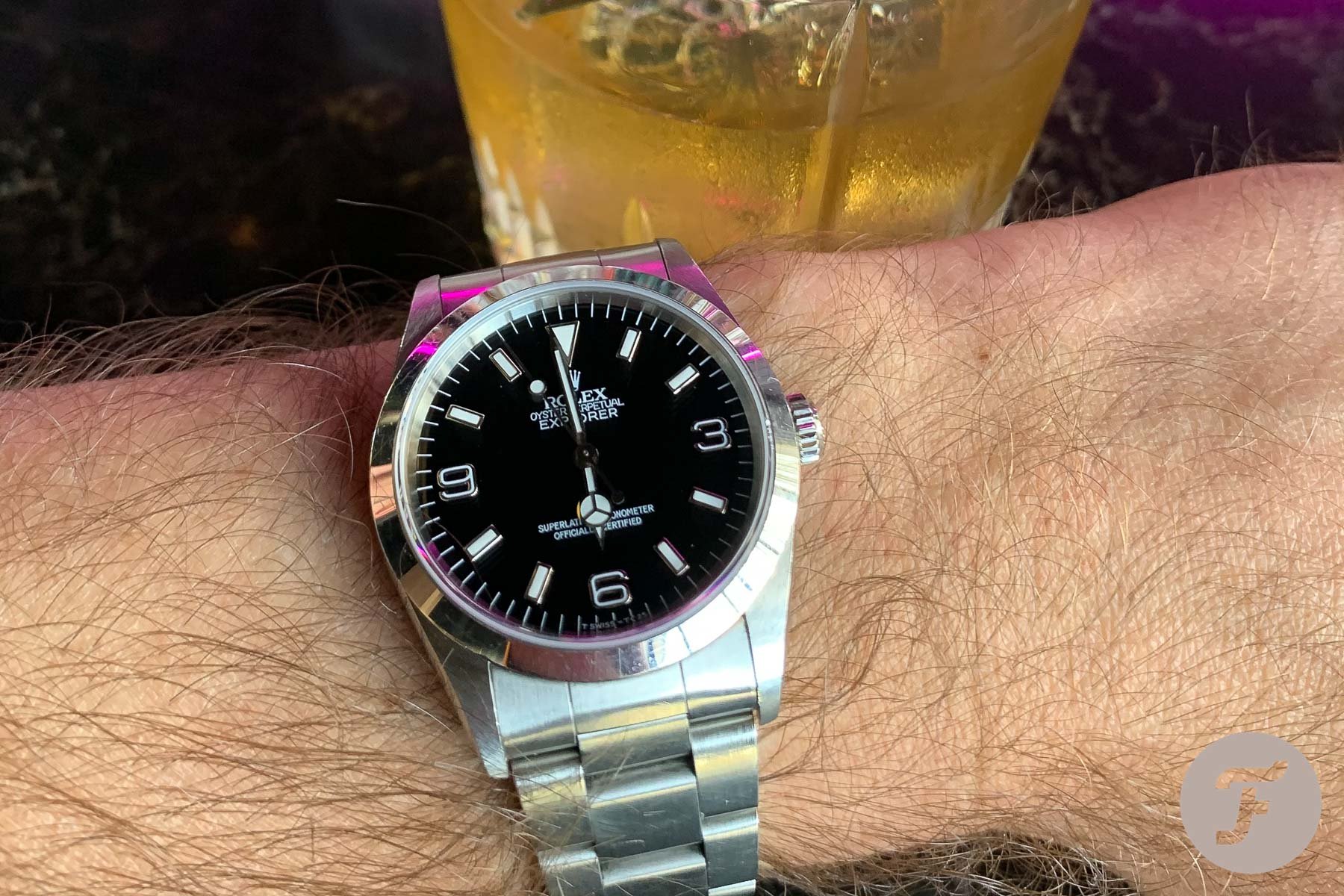 Going somewhere for a month is a seriously long time for a watch nut to consider bringing only one travel watch. However, I did it – kind of. I knew that I would be in casual situations for the entire month with a lot of water activities and warm outdoor dining thrown in for good measure. I also knew where I was going in terms of safety, etc. Normally, something like my Submariner 14060 would be the no-brainer choice, but, instead, I opted for the old workhorse. Yes, the Explorer 14270 made the cut for a couple of reasons.
Comfort is key to a good travel watch
First, I've grown more accustomed to being comfortable over the last year or so. I'm not a slob, but if I could wear shorts every single day of the year (if I were a tech billionaire, it would be the dress code), I would. For me, the 36mm Explorer is about as comfortable as it gets and makes for the perfect travel watch. The Submariner is great, but it is heavier and bulkier. Second, our watchmaker Paul recently serviced the Explorer, so I knew that it was ready for the water, etc. Now, I will admit that I had the Citizen on the side, but I rarely wore it. In the end, the Explorer did everything it was meant to do. It was comfortable, handled the water, flew under the radar, and gave me the same feelings of accomplishment as the day I bought it in 1998.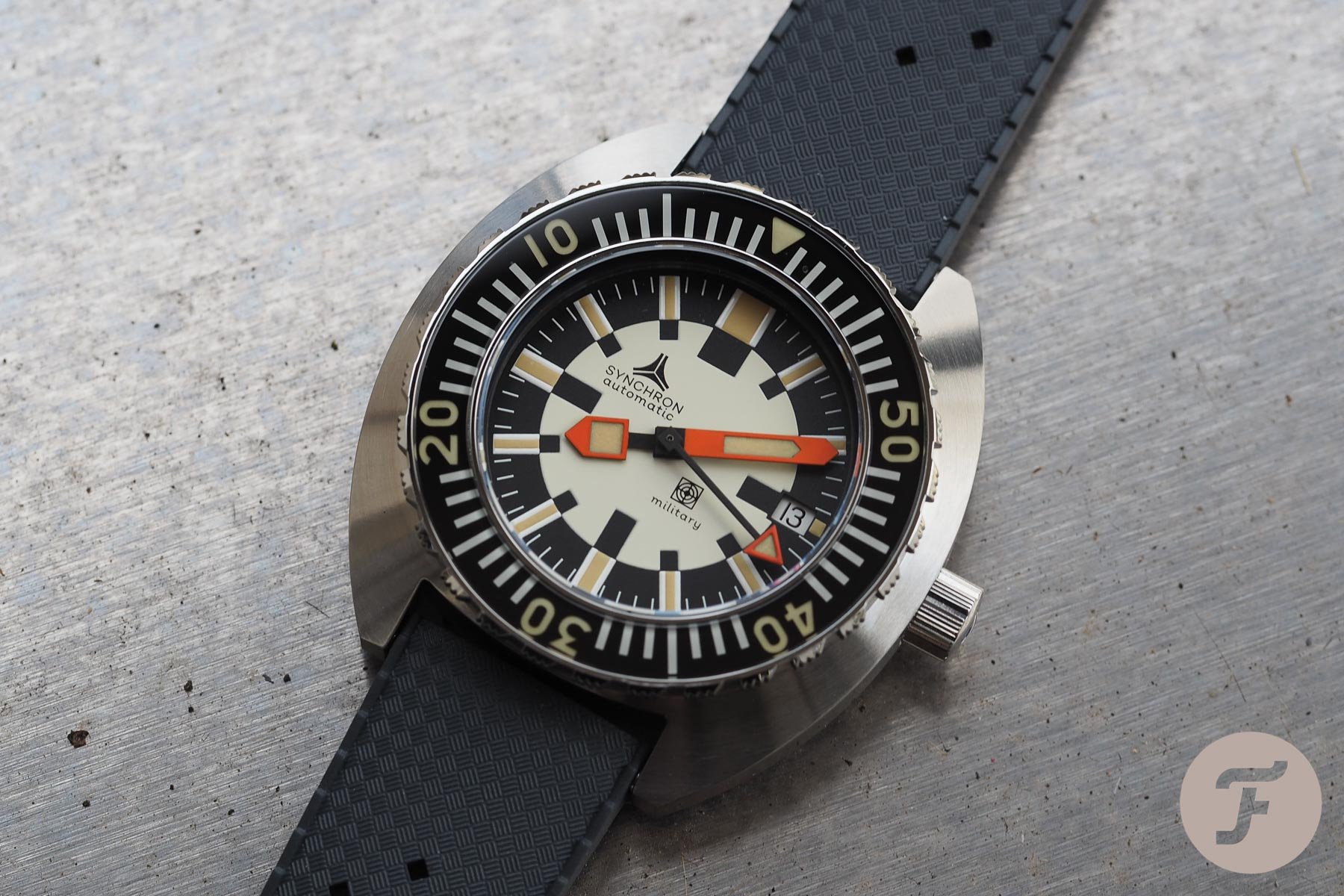 Trip 2 — Barcelona, Spain
Barcelona is a pretty special place for our family. My wife and I were married there – well, just south of there – and we love it. This year, we decided to go for a long weekend during her birthday in May and, once again, I needed to choose a travel watch. For a relatively short trip like this, I wanted something fun, sporty, but not too showy. Barcelona is a pretty colorful place and, therefore, a watch with lots of character was in order. Regarding safety, I have no real concerns, but it's the only place where we've been pickpocketed (only a subway ticket thankfully), so I wanted to be carefree. At the same time, I wanted something mechanical and a watch that I would enjoy looking at for a few days in a row.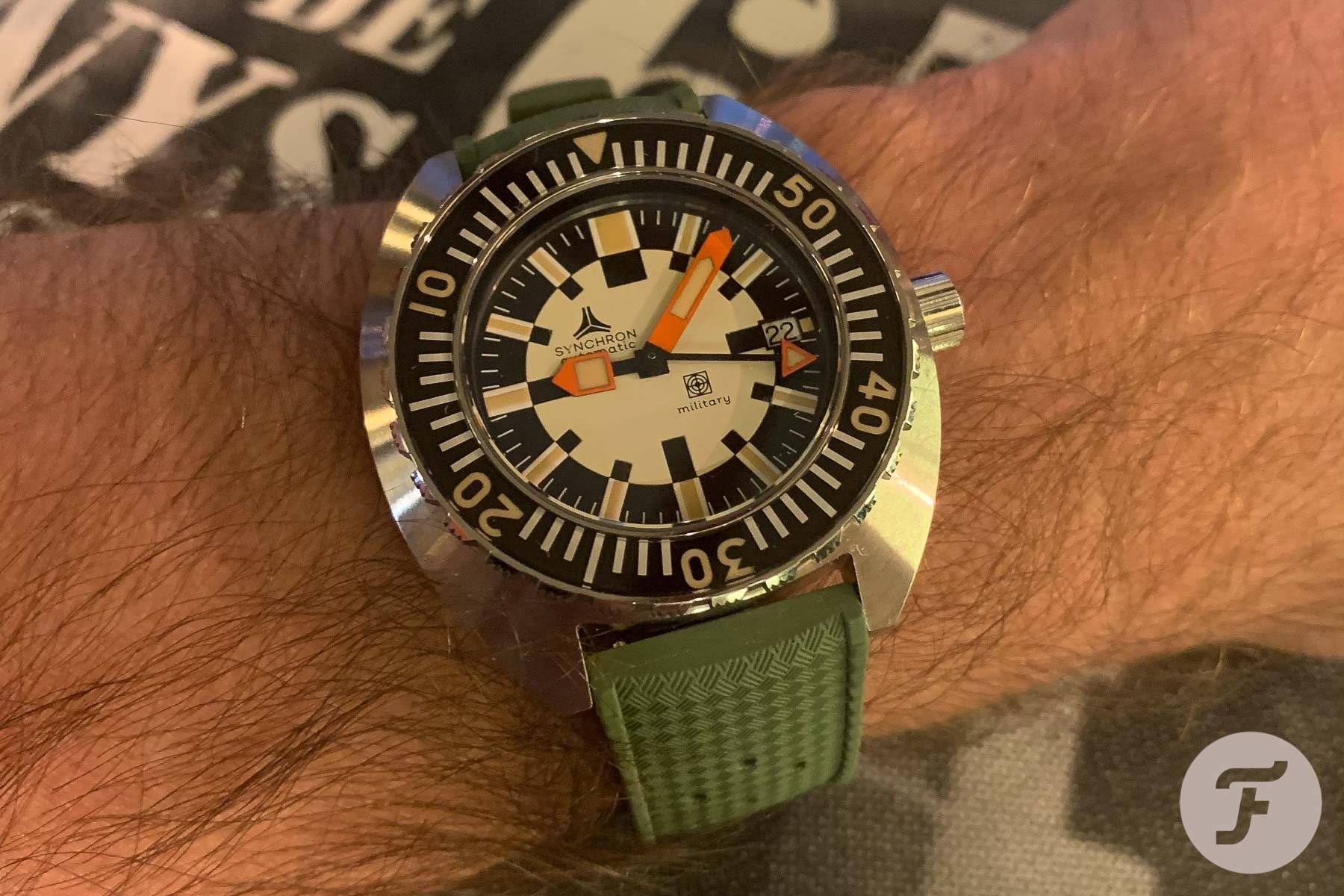 Perhaps this will surprise you, but I chose to take the new Synchron Military as my travel watch and this time, it was truly my only watch. Plus, I threw it on a dark green Tropic to up the fun factor. I took this watch because it is funky, it's completely unknown to all but us geeks, and I wanted to take it in the water for the first time. Here's what I can say: traveling with this watch proved two things to me. First, my buddy Balazs is right that the old Doxa 300 form factor (which this watch shares) is awesome for travel. These watches wear better than their size and they're rugged. Second, this Synchron continues to impress me as one of the neatest, most unexpected releases of the year. The only negative is that the company made so few!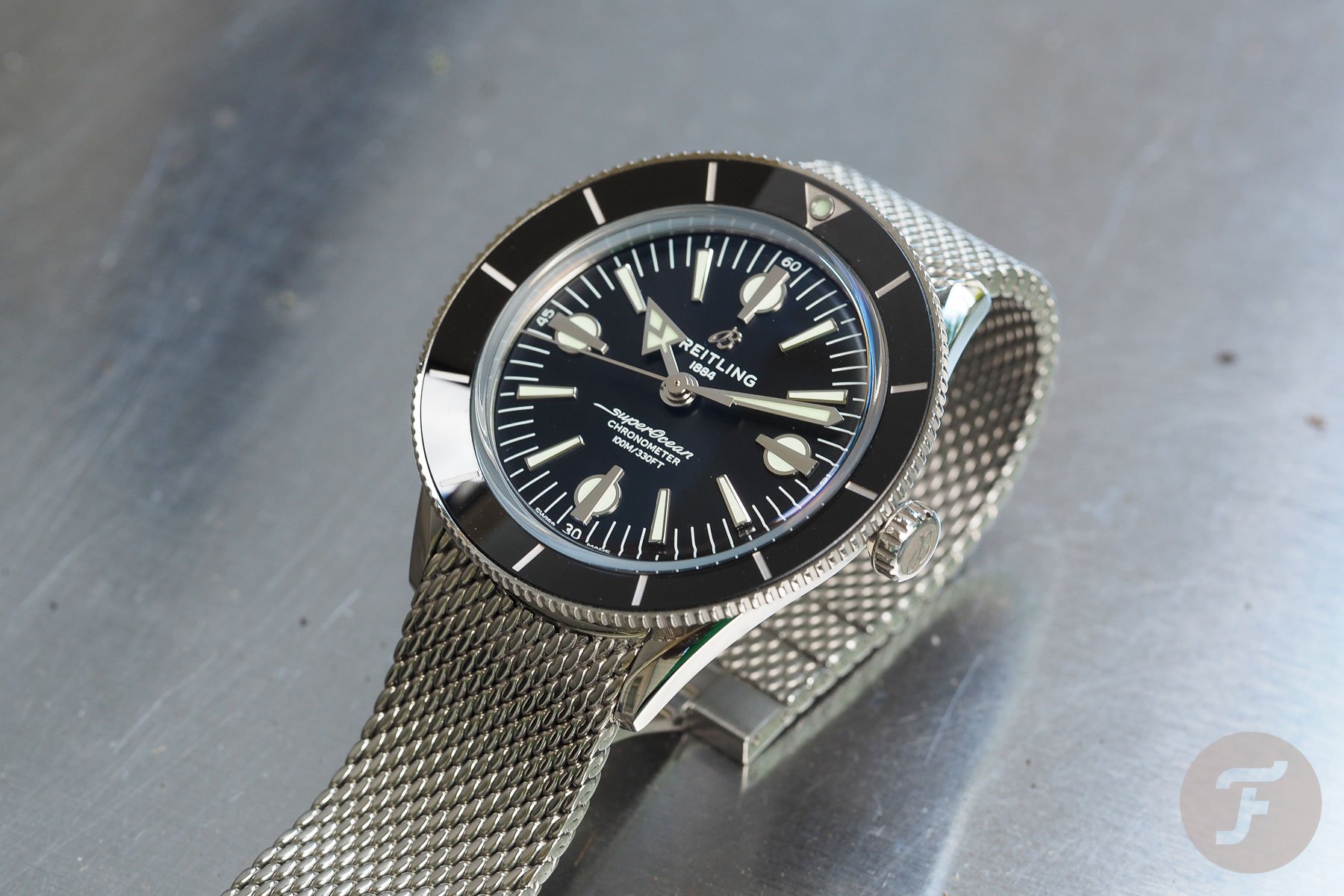 Trip 3 — Vienna, Austria
The day after returning from Barcelona, I took my first flying work trip in nearly 15 months! It was a short flight to Vienna, but it felt good to get back out on the road for official purposes. Despite the business intent over three days, this trip wasn't a fancy one as we worked from my friend and colleague's home and our co-sharing office. Jeans and khakis were my uniforms for working and then heading out to a "Heurige" for an epic schnitzel. Literally, any travel watch would have worked, but what did I choose?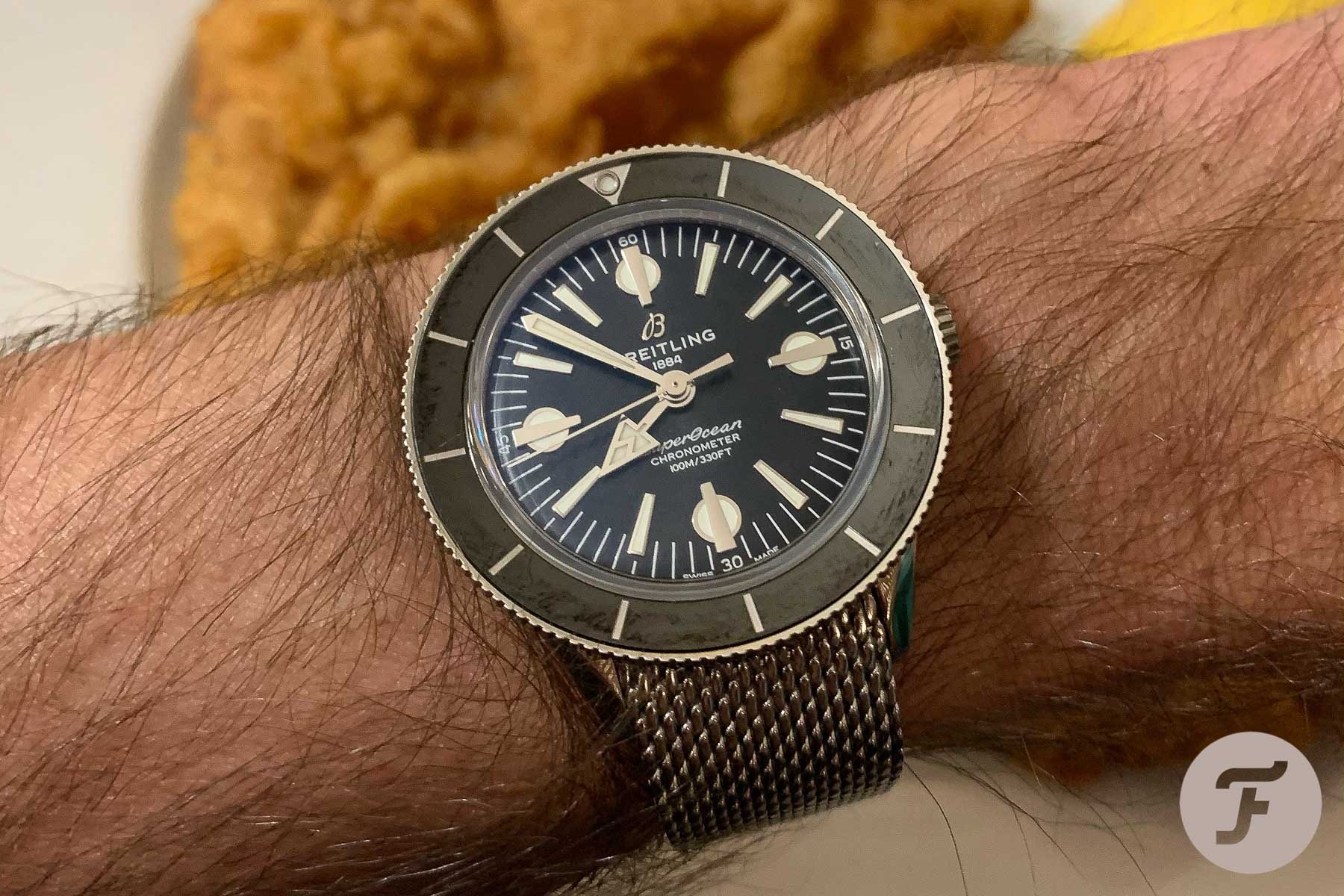 When I think of Vienna, I think of my buddy Watchfred because he lives there. Therefore, I felt that I had to go with a Breitling. I opted for what has to be my favorite overall watch of 2020, the Superocean Heritage '57 on its mesh bracelet. It's such a great piece and I still marvel over the fact that they decided to build this decidedly eccentric watch. The only concern I had was the inability to adjust the bracelet. As I age, I seem to swell more with air travel, eating salty foods, and having the "occasional" beer. Thankfully, I wear the Breitling a bit loose, so I never ran into any fit issues. Here's a fun fact: the flight between Frankfurt and Vienna is an hour on the dot, so I enjoyed using the wonderful stadium bezel to keep the pilot honest. It's the little things…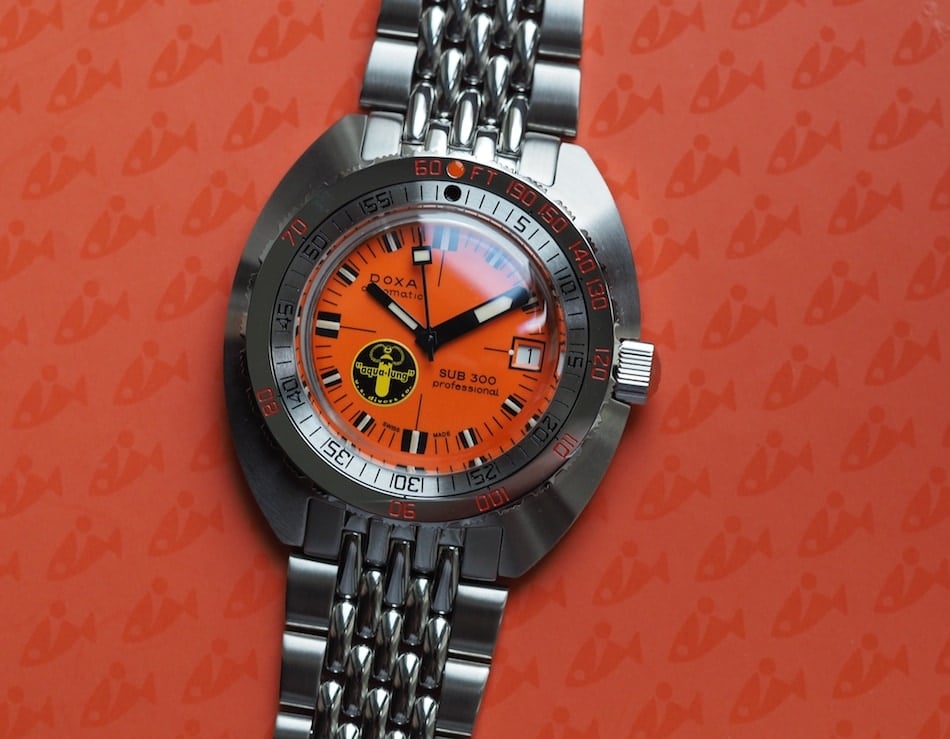 Trip 4 — Malaga, Spain
Roughly a week after returning from Vienna, it was time to pack our bags again for another trip. In some parts of Germany, there are something like four or five different holidays within May. If you're lucky, they fall on a weekday and that means a national holiday. The weird thing, for us Americans at least, is that the day isn't observed on a Monday or a Friday if the actual day falls on a Tuesday through a Thursday. The result is that a lot of folks "bridge" until the weekend and use a day or two of vacation to create a proper holiday. This is exactly what we did to create a four-day getaway to the warm and friendly area of Andalucía. For four days of fun in the sun while at the pool and beach, I'd need a sporty travel watch again.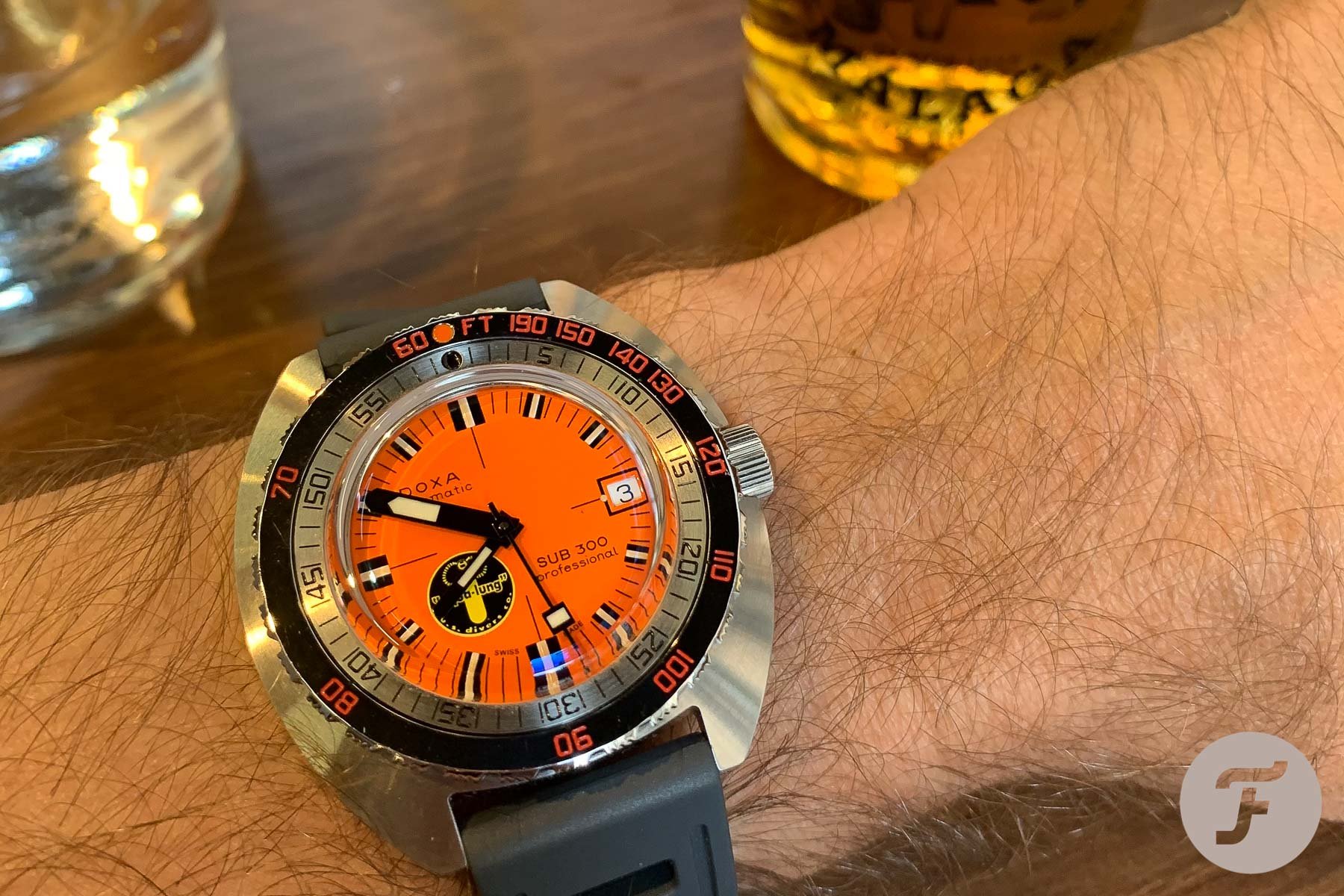 For this journey, I sought something fun again, but I wanted a change. I didn't want something flashy like a Rolex or another watch with a loud, shiny bracelet. Ultimately, I chose my Doxa SUB 300 Black Lung reissue. However, I removed the clunky beads of rice bracelet and threw the watch on a dark grey Isofrane. What a look! I've mentioned this before, but these Doxa 300 SUB "no T" models from around 2017 easily rank as some of the best. They're beautifully made, and they look fantastic. I wouldn't change a thing with them. Plus, they're slim and they wear really well, which is a plus when it's hot.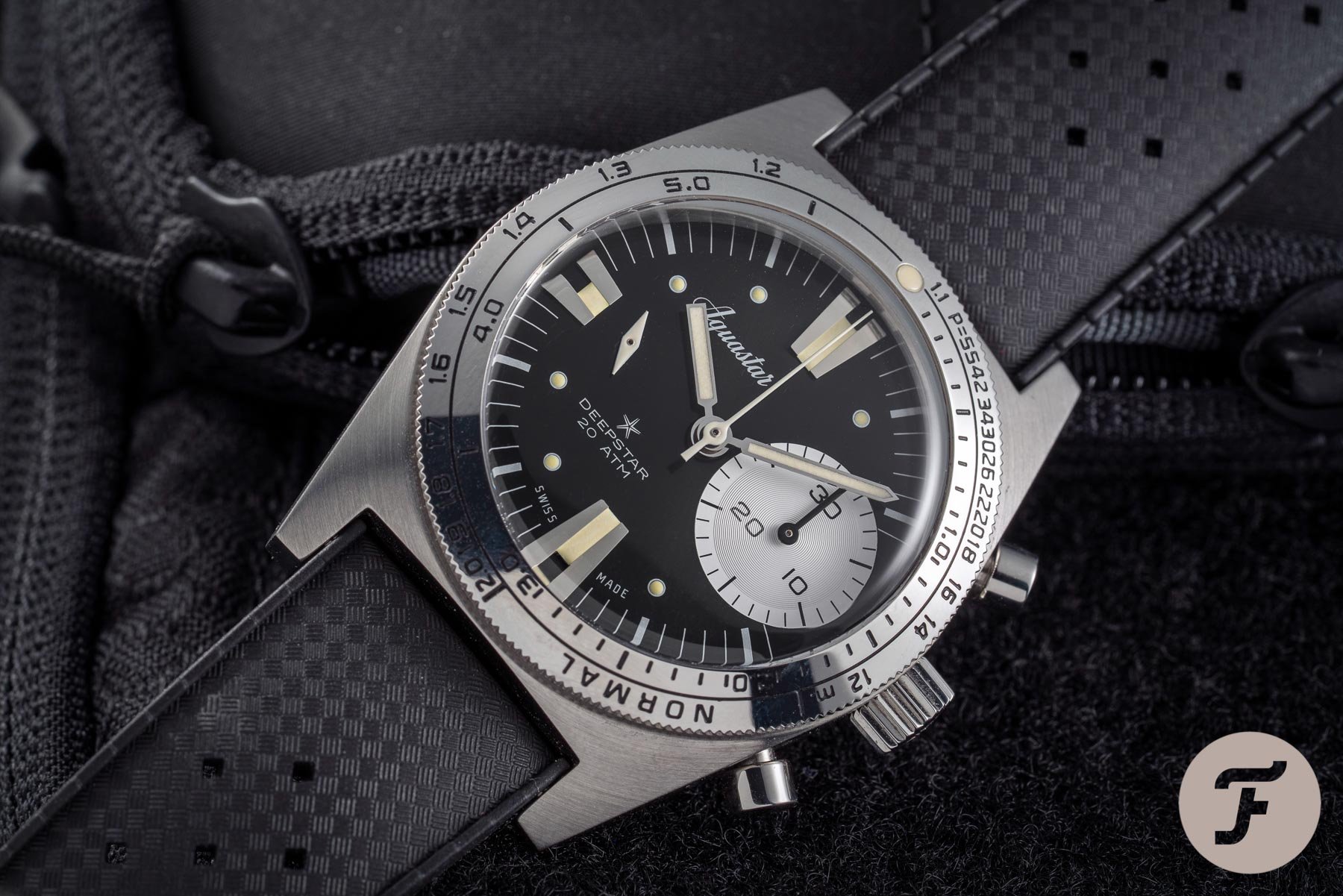 Now, if you're keeping score, you'll note that a couple of my travel watch choices are pieces created by Rick Marei (he's behind the lovely Aquastar Deepstar above). Is he on the way to becoming the travel watch king? Who knows, but all joking aside, the watches he helps create are nicely detailed, mechanical, rugged, and incognito in a good way. With that, I should admit that I had another Marei watch with me on the trip to Malaga. Unfortunately, the watch is still under embargo, but that will change very soon. The only hint I can give you is that it's another winner.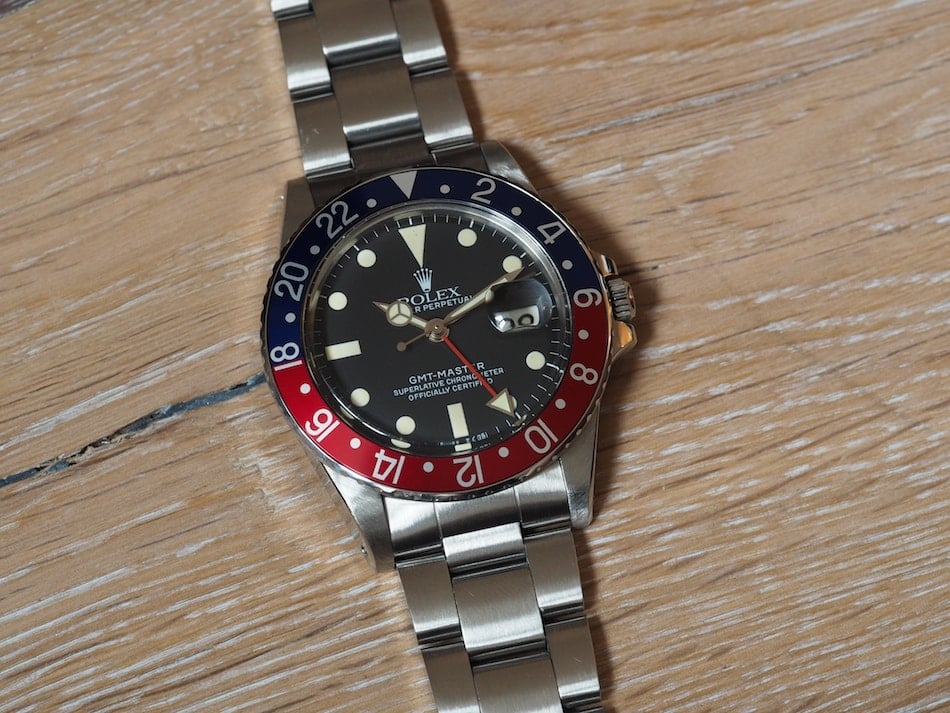 What's next?
Things aren't completely back to normal yet. I haven't been able to get to the UK or take a long-haul business trip to somewhere like Asia. That type of journey will bring different travel watch choices again and perhaps I'll choose some popular favorites like the Rolex GMT-Master. For now, though, I'm happy that I at least have to make these choices again even if it's only for a quick jaunt. Are you headed out soon? Have you picked up a watch in the last year that you're dying to bring on your next vacation or work trip? If so, let us know what you'll be wearing when you start to travel again and why.