#TBT – Rolex Explorer 14270
The First 'Modern' Explorer
Ohio. I somehow found myself there after university for my first job. As a person born and raised in the sunshine of South Florida, this location was the polar opposite.
In fact, not far from where I found myself, was the Ravenna Arsenal. This was the site of America's largest bomb storage depot post WW2, so chosen because it contained the most cloud cover per year of ANYWHERE east of the Mississippi River. A great region to work on one's suntan, correct? Anyhow, my time in Ohio was a great learning experience and, amongst many other things, primarily mental, that are present with me today, it has allowed me to write an article on the Rolex Explorer 14270.
Today, when we think about new Rolex's that are difficult to come by in your local AD, we really only mention one model: the stainless steel Daytona. Sure, new releases are tough for a while, but the Daytona in steel has somehow existed as a grail piece to buy new despite it being around for quite some time in its current form. Yes, when the economy stinks, it becomes easier to find and most good customers can probably cajole their favorite AD to pull one from the vault, but they are rarely presented to the masses in display cases. And while the Daytona exists today as Rolex's lone tough find, there was a brief period of time when the Daytona had a junior partner in the race to become the most desirable, most difficult new Rolex. This sidekick was the Rolex Explorer 14270.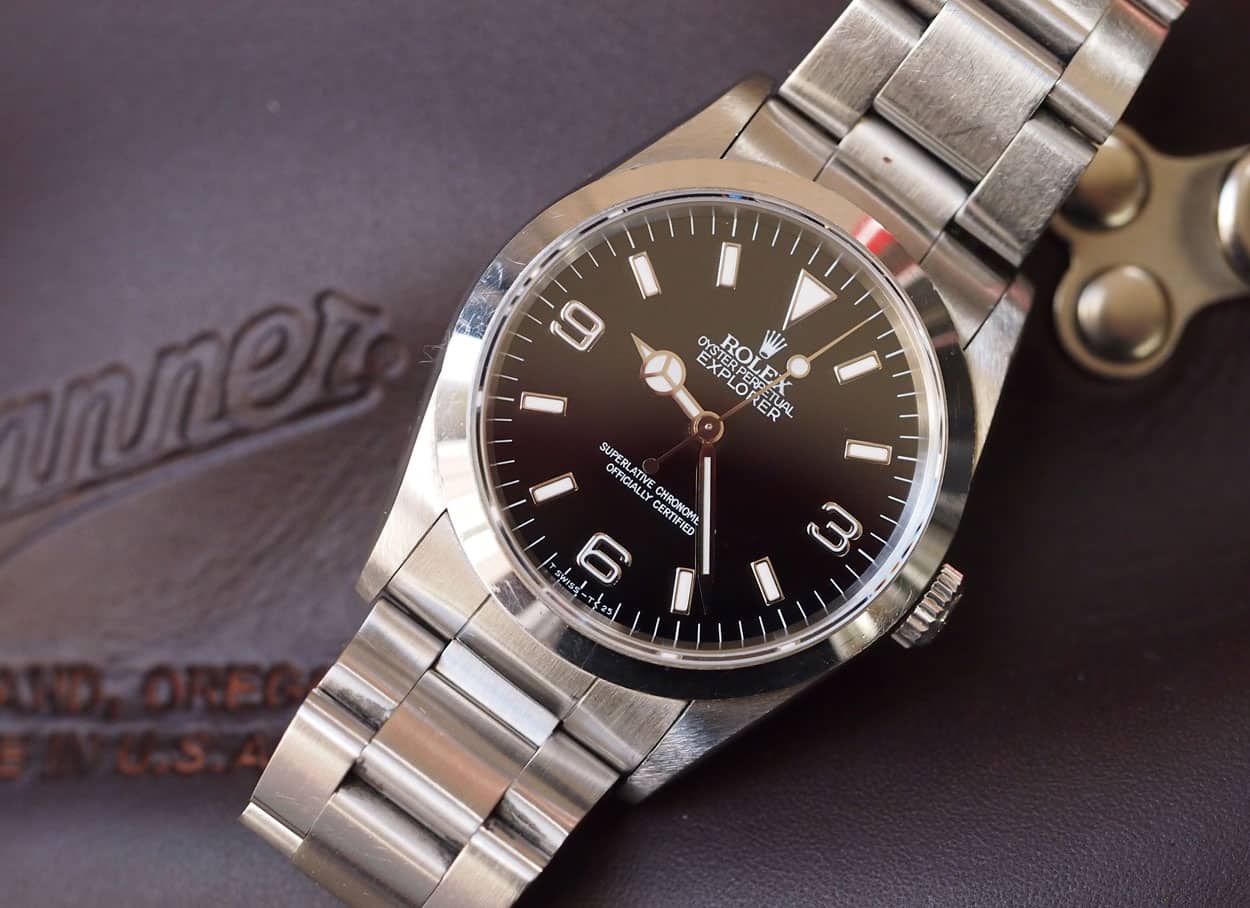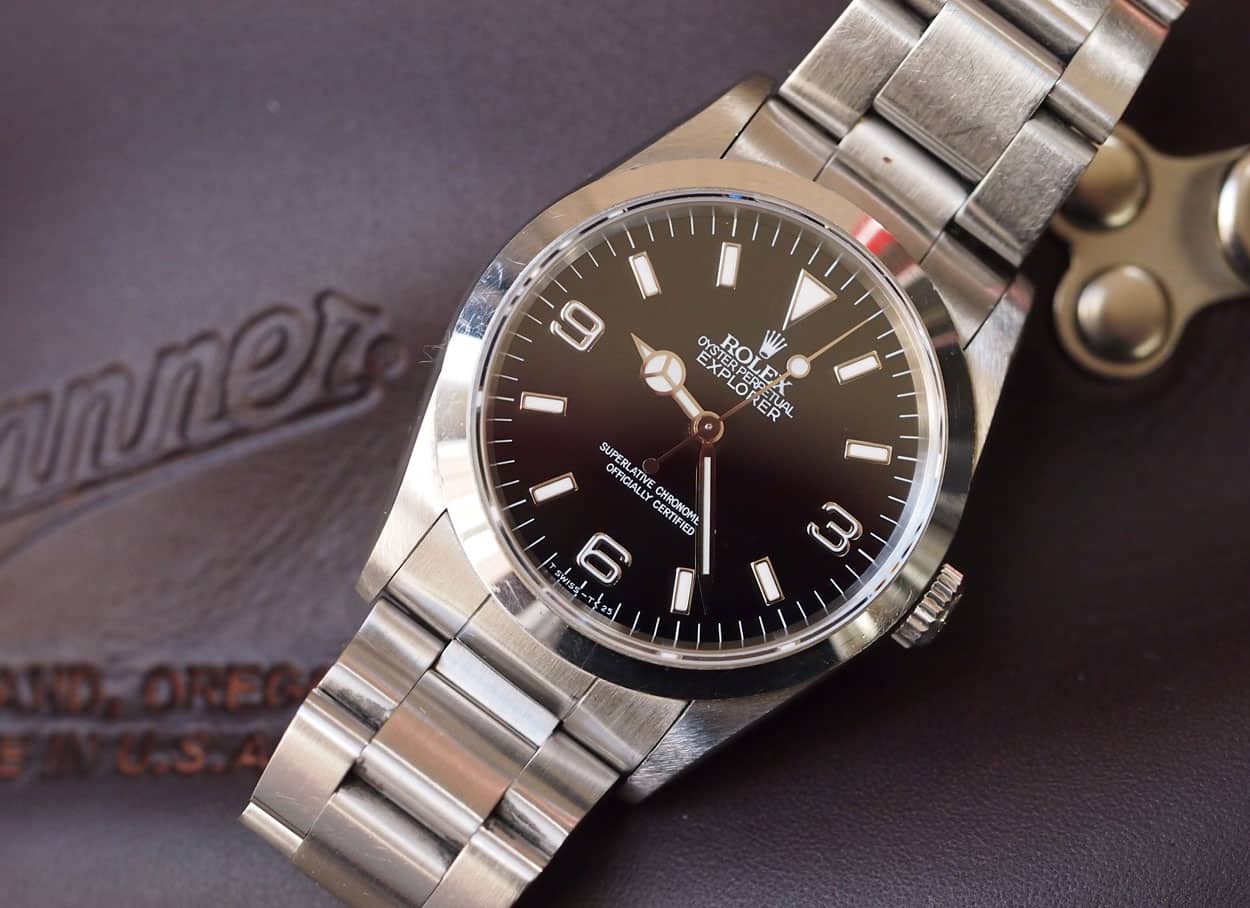 Rolex Explorer 14270
The Explorer has always been a nice, simple 3-hand watch in Rolex's sports line. It's claim to fame, some might say this fame is second only to the Speedmaster's space legacy, is the fact that it ascended Mt. Everest with Sir Edmund Hillary in 1953. Since then, in my opinion, it's been largely overshadowed by the Submariner, GMT-Master and, of course, the Daytona. Rolex doesn't seem to change the Explorer often and I have to believe that it is not a massive seller. Returning to our story about a period where it became difficult to find a new Explorer, if you've not heard the story, you'll be surprised that the lack of supply had nothing to do with any fascination with mountain climbing history.
You wouldn't be alone if you've never heard of Takuya Kimura. I had never heard of him until doing some recent research for this article, but I can clearly remember the frenzy that this entertainer caused. Back in the mid to late 1990's, I can remember browsing watch shops with my Dad at the local mall, and while he liked the Rolex brand, he was not into large, flashy pieces. Furthermore, this was before the Panerai boom and watches such as the 40mm Submariner were actually deemed as quite big. So, the Explorer 14270 was a nice solution for someone who wanted a subdued, well designed (more on that later), and smaller Rolex. There was one issue: finding one was nearly impossible. AD's quietly remarked that there was a strong flow of these pieces, which were previously not very popular, being sent at a 20%-plus profit to Japan because of some famous actor who was creating quite a stir by wearing the piece while acting. The actor, as we now come full circle, was Takuya Kimura. A quick check on Wikipedia shows Kimura as a teen sensation who sang and then acted in some tremendously successful shows and movies. History states that Kimura was so successful, that he created a one-year marketing impact of 152 Billion Japanese Yen! During all this, Kimura acted in an incredibly popular TV show (seems more like a soap opera to me) in 1997 called Love Generation. In this show, he donned the 14270 and a sensation was born. The Japanese market simply could not get enough Explorers and a giant sucking sound came from the country and did its best to swallow every single piece globally. A quick view on eBay at that time showed that they were selling, actively I might add, at a good 20% over list.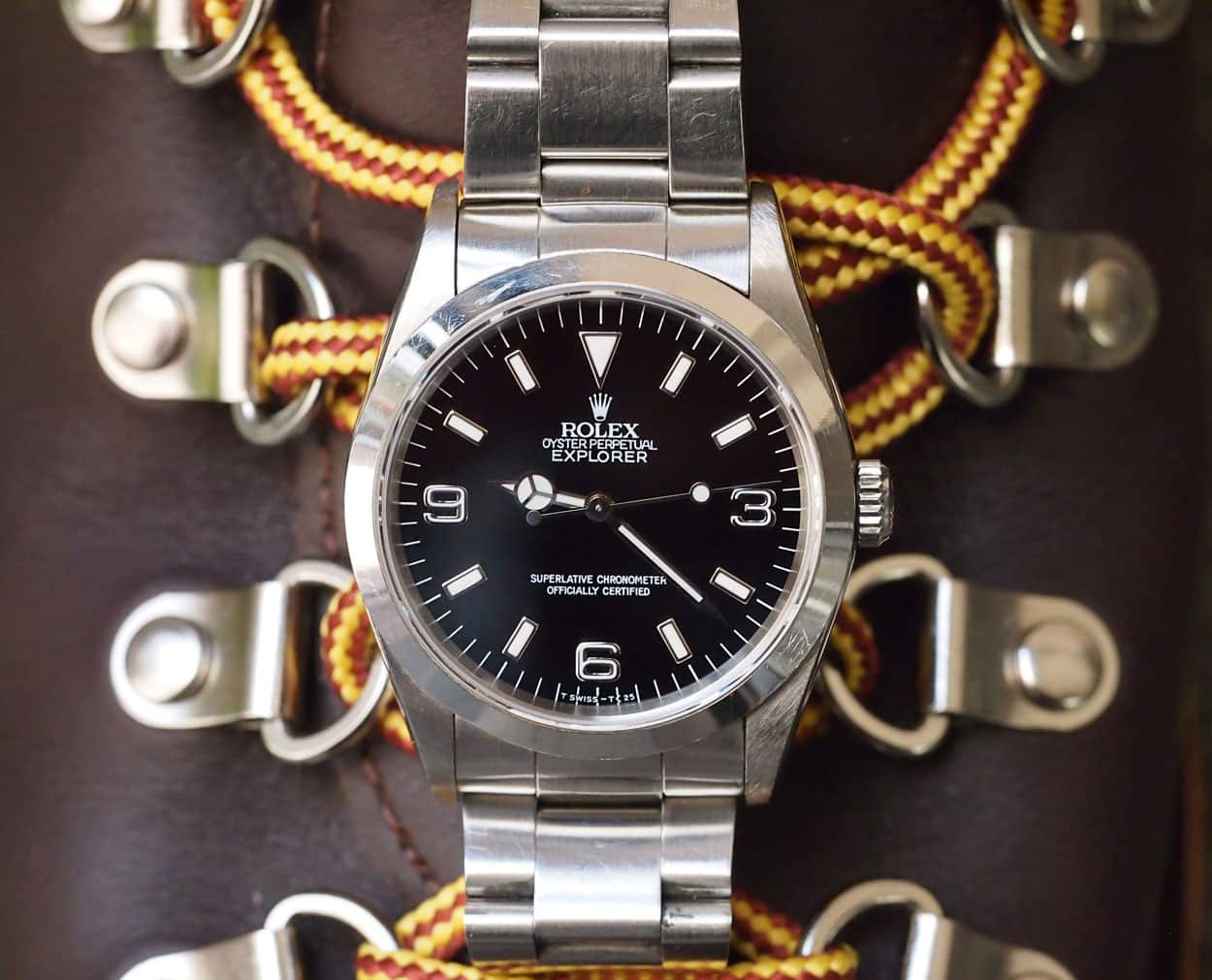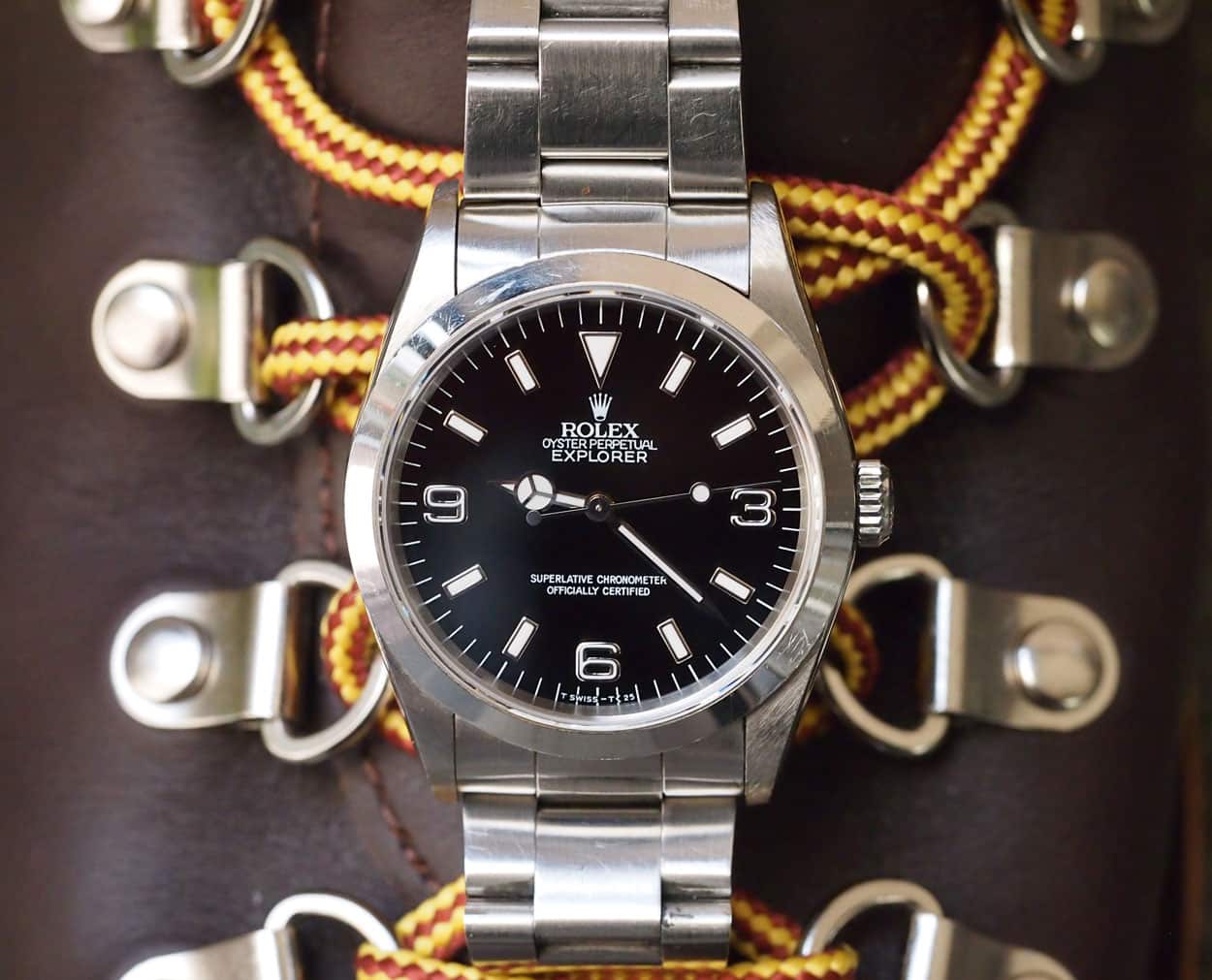 Now, we return to Ohio, the state known as "the Heart of it All". America, for those readers who have never been, or for those who have never been outside of major cities, is an amazing, sometimes problematic, country as far as consumerism. One can truly buy almost anything in the most unlikely places. A great example of this was the fact that the local mall where I lived, which was hardly Beverly Hills, had two Rolex AD's. Even more astonishing was that the AD's were located DIRECTLY across from each other! Well, one weekend, not long after moving to Ohio, my best friend drove in and we, at some point, did what most former South Florida residents do; we hit the mall. I will say this, best friends are amazing, but they are generally not helpful when it comes to improving your financial standing! In any case, we wandered into one of the Rolex AD's and amongst their small selection sat the impossible-to-find Rolex Explorer 14270.
In a place like Ohio, it was clear that models like the Datejust were a lot more popular, along with the ever-popular Submariner. Somehow, in this small Midwestern town, this Rolex Explorer 14270 had gone unnoticed until I walked into the store. The 14270 was expensive for someone who had just graduated, although priced at a far more approachable level versus today's Rolex's, but remember that I was accompanied by my best friend who urged me to take the plunge. He reminded me, that I was living in a place with such a low cost of living that I simply couldn't turn down this opportunity. Oh, and lest I forget, this was during a period of VERY easy credit and this shop offered 12 months same as cash with some sort of down payment. Yes, problematic consumerism indeed. In any case, I ended up with the watch after taking a couple days to think about it and, I sure hate to give so much credit to my best friend, it turned out to be a great decision. The Explorer ended up taking up about 99% of my wrist time over the next 13 years until I started adding some pieces to my collection. Let's now spend some time talking about a watch that is now often forgotten but really deserves more attention.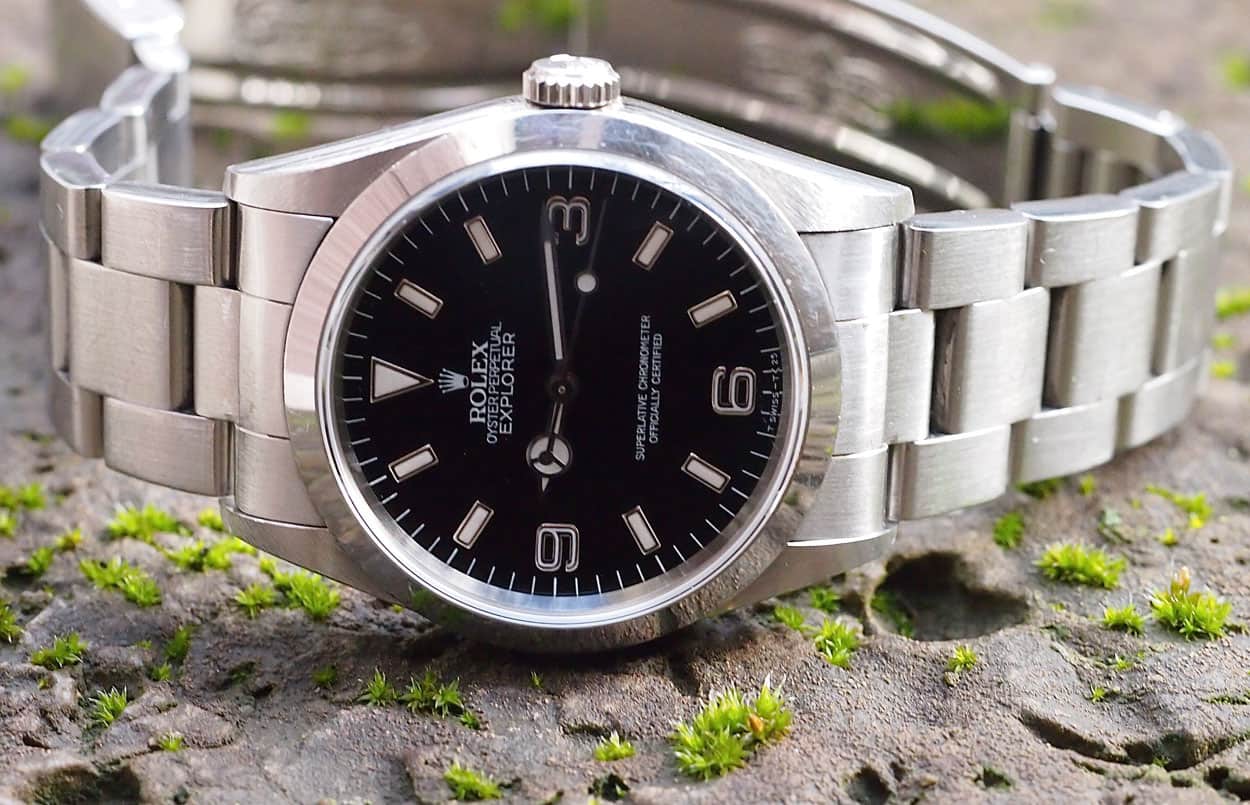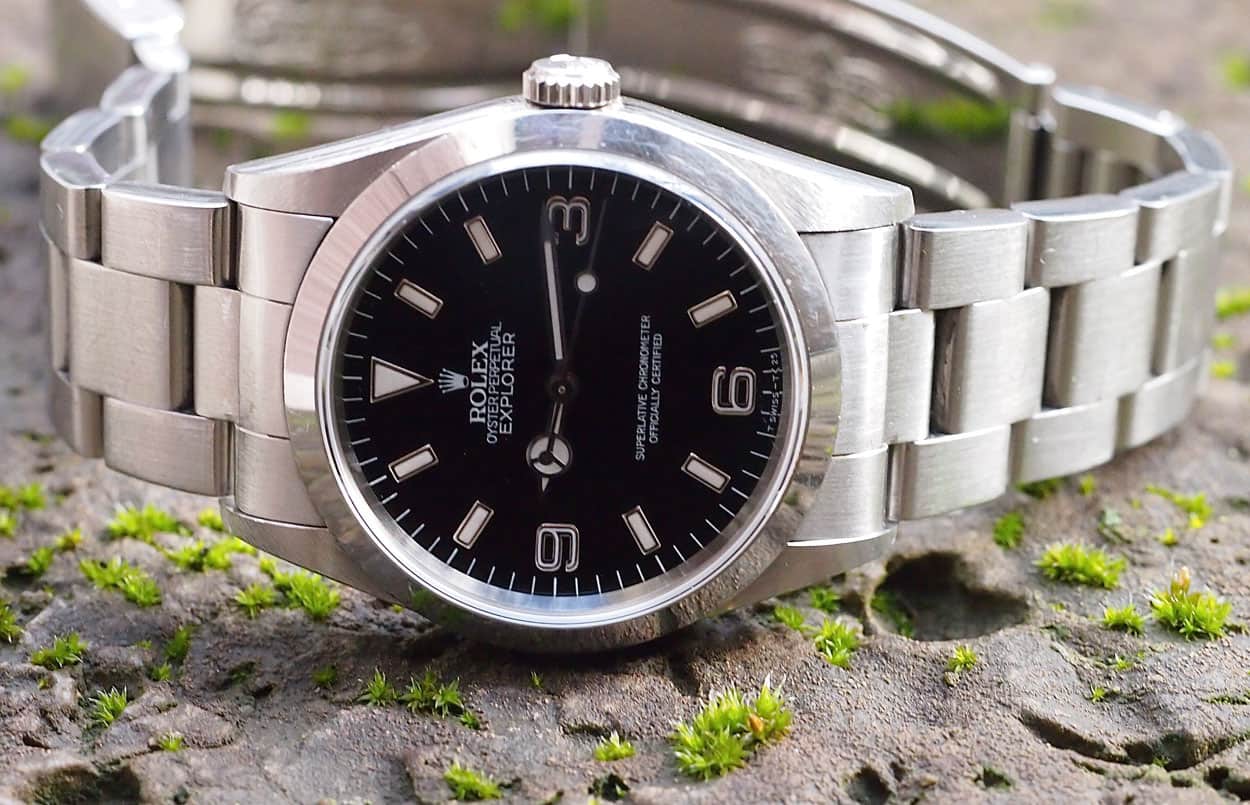 The Rolex Explorer 14270 came on the scene in late 1989 and, as the successor to the now legendary 1016, it had a tough act to follow. The 1016 was made for an astounding 27 years and while it received updates, it really held true to its original design ethos until the end. The 14270, however, ushered in modern characteristics such as a sapphire crystal, a new, faster beating movement, and a lacquered dial with applied indices. Before bemoaning the passing of the 1016, let's get something in order. The 1016 was positively an old watch by the time of its demise. Frankly, a plastic crystal and matte dial must have looked archaic even in 1989 and such specs are now essentially reserved for the Speedmaster Professional. What I hope you will glean from this review is that Rolex did about as good a job as possible in replacing a legend when they introduced the 14270.
If the Rolex Explorer ref. 1016 was a spartan, utilitarian piece, the Rolex Explorer ref. 14270 that followed was a step in a more formal direction. The glossy dial and white gold surrounds on the indices give the 14270 a greater level of versatility and make it just as comfortable in the office environment as the mountain range. Some things, however, stayed the same. The Rolex Explorer ref. 14270 retained the ref. 1016's 36mm diameter, but with a beefier, thicker, case design. The comfortable solid link oyster bracelet also remained very similar and kept the stamped, rattly end links. A screw down crown was also carried over and not changed to a trip-lock. Hands remained the familiar Mercedes hour hand, slender dagger-like minute hand and lollipop pip seconds hand. The dial, still tritium, kept the familiar 3-6-9 layout that many feel is one of the most perfect dial designs in watchdom. While, I love the simplicity of the 1016, the Rolex Explorer 14270 has more presence with its applied indices. Honestly, it's a great looking watch that has aged tremendously well. The symmetry is undisputable and it emits a restrained authority, which has allowed me to sport it in the most formal settings.
Movement-wise, the 14270 used the 3000 caliber, which runs at 28,000 bph, hacks, and contains 27 jewels. It is notable as the last Rolex movement to use a balance cock and flat hairspring. The 3000 is known as a very good movement, despite a famous article sitting out there that gives it quite the battering. I have never had an issue with mine and it starts up and keeps time exactly as it did from day 1.
Wearing the 14270 is interesting. It's unassuming due to its diameter and namely because it doesn't contain a big fluted or rotating bezel. It does have an elegantly masculine dial, though. One thing I get a bit disappointed about is when people complain that it's too small. I do understand that styles and preferences change, but 36mm was the de rigueur men's watch size for so long, that it amazes me that it is no longer acceptable for so many people. Choice is good and to each their own, but do remember that, for a long time, the watch of destiny for so many testosterone filled alpha males from Wall Street to oil-filled Houston was none other than the 36mm Rolex Day-Date. I digress: I own a lot of watches with a size greater than 36mm, but to me, the 14270 fits well and never looks out of place. As far as utility, I've done about everything in this watch. It has been with me to every continent and country I've ever visited (for good or for bad, that's a lot). Plus, a water resistance of 100 meters and a durable crystal has also allowed me to bring it on vacations and business trips as my only wrist partner. The size works as well with casual clothes as it does in fitting under a slim fitting dress shirt. Next to the Submariner 14060m that I reviewed here, I find the 14270 about as utile as they come. It's a no nonsense choice and, if you care about what others think or don't want to show up your boss, it's probably the Rolex least likely to make your friends and coworkers say, "oh, look at you, you own a Rolex."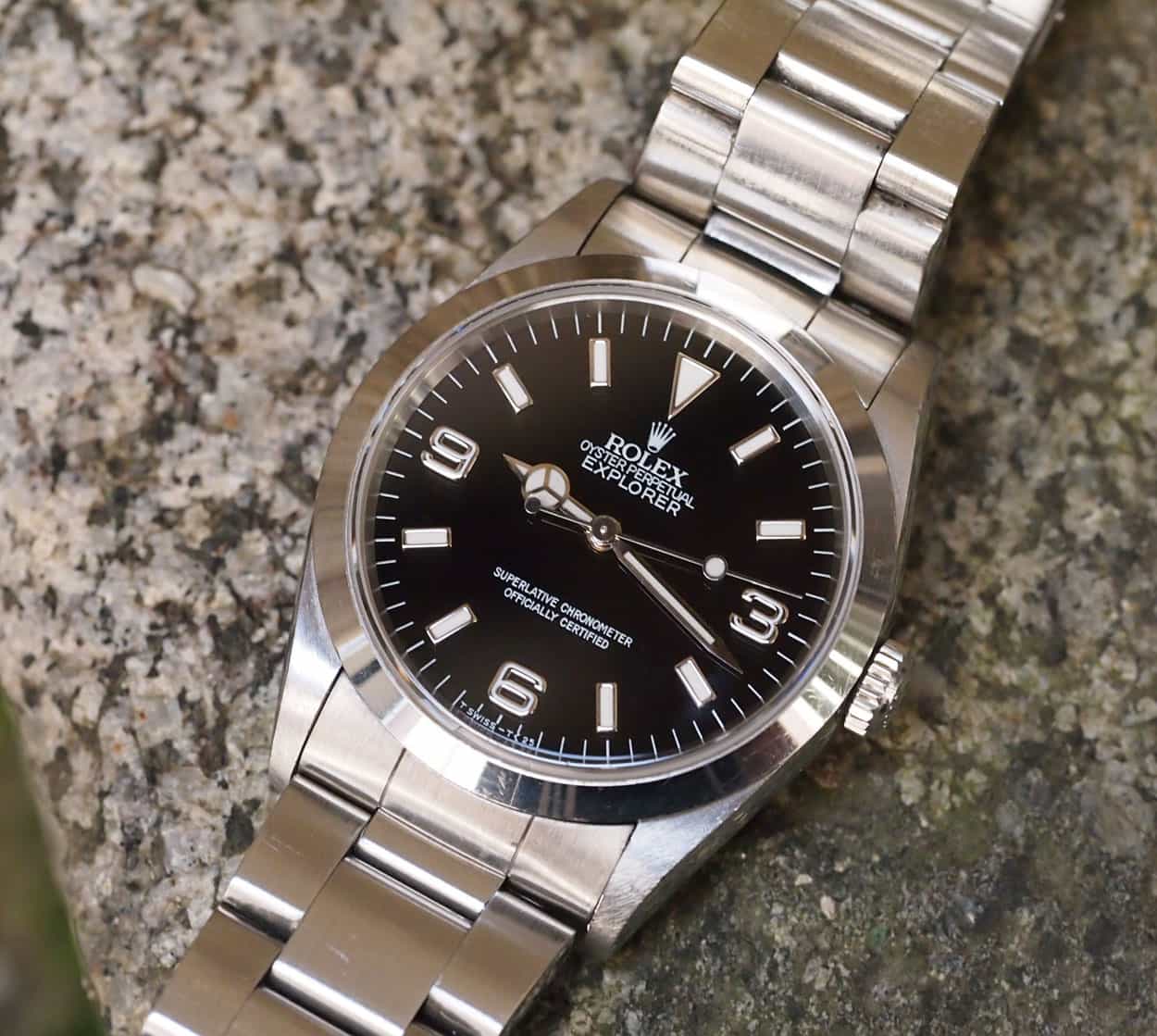 Finding a 14270, unlike in the mid to late 90's, is very easy today. I guess that the Kimura craze has subsided, but it is interesting to note that Explorers still seem to garner higher prices in Japan. In any case, I took a look on chrono24 and eBay and was surprised to see that prices have started to move upward in general, but that may have a little to do with the fact that Rolex continues to raise pricing on new models. Then again, when I visit the Rolex forums, I do see many people starting to "rediscover" these pieces. Pricing seems to range from $3,000 to over $5,000 depending on condition and whether it comes with the original box and papers.
Incidentally, after the 14270, Rolex introduced the 114270 in 2001. Visually, it looked the same aside from Luminova, solid end links and the addition of the flip-lock bracelet clasp. The movement was also modernized. In 2009, however, Rolex bowed to the trend of larger sized watches and introduced the 214270 Explorer in 39mm. The 214270 is a nice watch, but, in my opinion, Rolex lost the perfect balance by strangely keeping the hands so short to the extent that they appear as carryover from the 36mm model.
My 14270 is an important watch to me. It's the first nice watch I bought and I was so proud of it when I snapped it on every morning. I love a lot of other watches, and as noted, I find other Rolex's such as the Submariner, more versatile. Still, there's something simple and charming about a 3-handed, non-date watch that absolutely nails all of its design elements. This Explorer brought a modern look that is largely still with us today while paying tribute to its predecessor. I think it is a relative bargain today and deserves a long look. If you do give it a shot, just be thankful you no longer have to hunt endlessly due to a pop star turned actor.