Only Watch 2019 Auction Results
And how the Fratello-team picks performed.
Last Saturday, November 9th, 2019, the 8th edition of Only Watch was held during an auction-packed weekend in Geneva. The Only Watch Charity Auction was the end of a journey that started on July 1st with the presentation of 50 unique and especially for this occasion made timepieces.
Thereafter the watches were exhibited during an extensive world tour covering Monaco, Dubai, Paris, London, New York, Tokyo, Singapore, Hong Kong, and Taipei, to arrive at the mentioned auction in Geneva last weekend.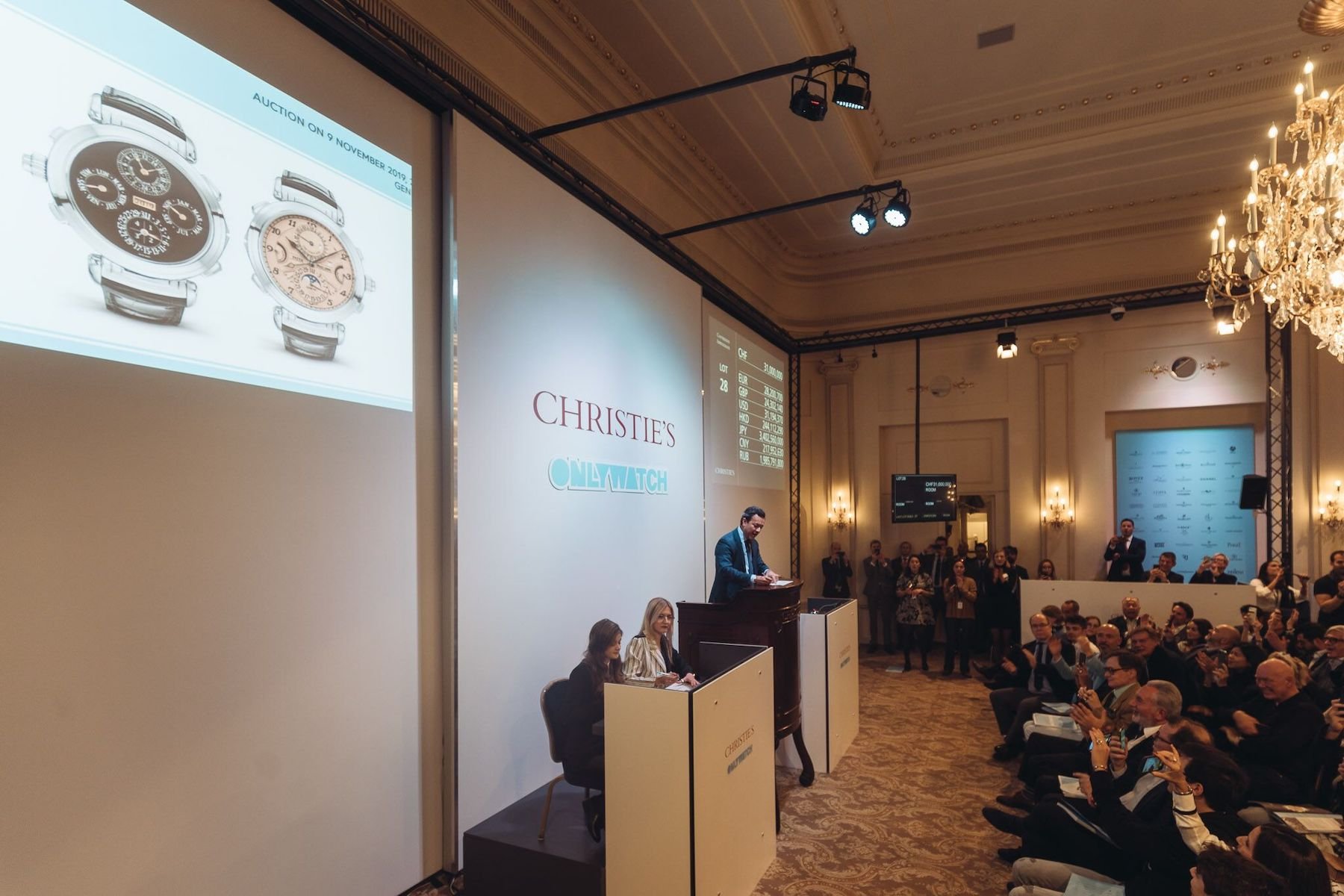 Only Watch 2019 credentials
All 50 timepieces have been donated free of charge by their brands and or suppliers. 99% of the proceeds of the biennial Only Watch auction go directly to muscular dystrophy research projects. And in this auction, the hammer prices are equal to the final prices as no buyers premium is added.
Patek Philippe, the expected star of the show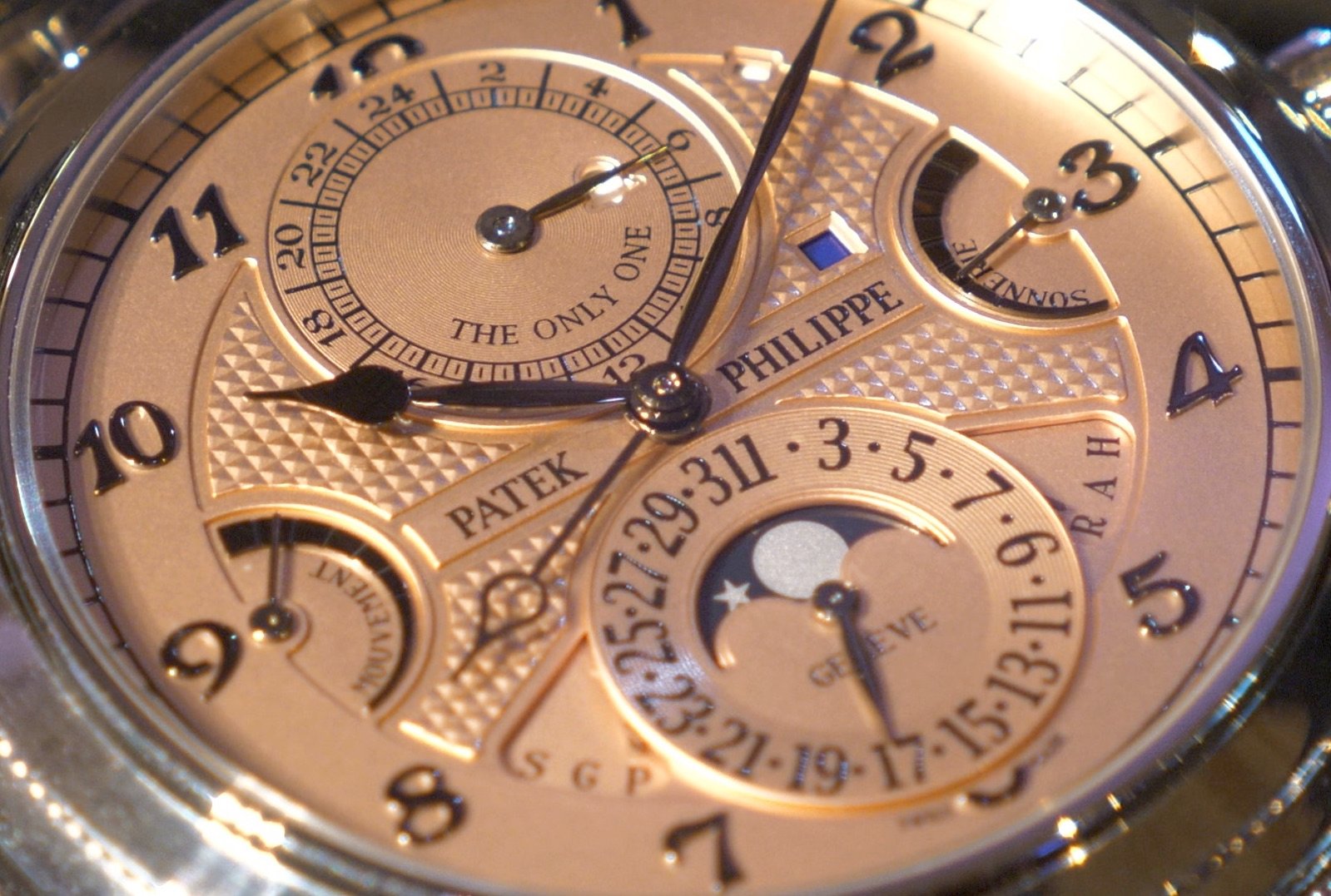 Meanwhile, you'll all have learned that the, more or less expected, absolute star of the show was Patek Phillipe. Their Grandmaster Chime with reference 6300A-010 (lot number 28) fetched a dazzling CHF 31,000,000.= making it the most expensive wristwatch ever. Specially made for this auction, the mentioned watch stands out as the first and only version of this timepiece ever produced in stainless steel.
Overall auction results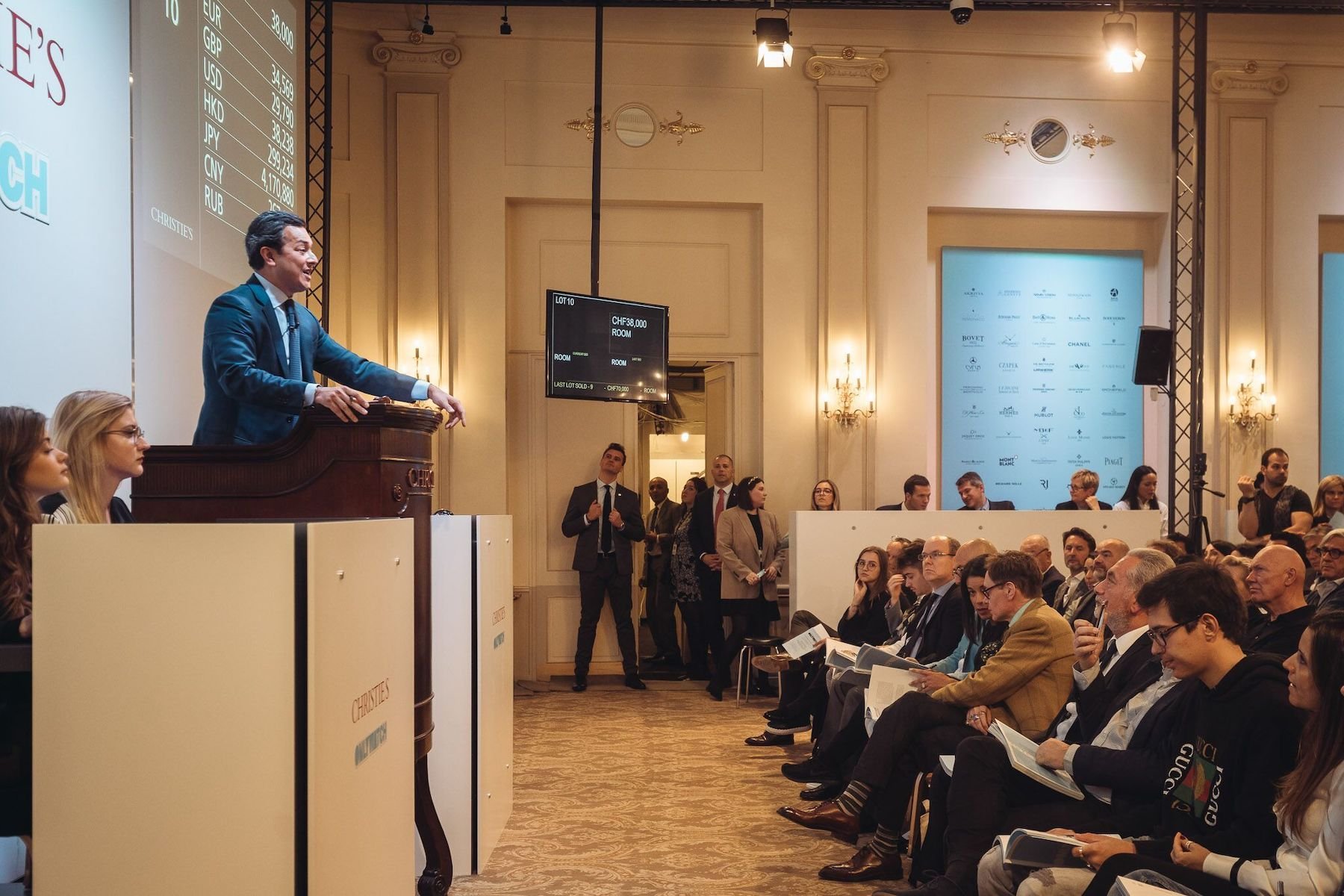 In my opinion, and besides the 31 million for the Patek, the 8th edition of the Only Watch auction wasn't such a huge success. The total auction resulted in a total amount of CHF 38,593,000.= equaling EUR 35,175,400.=. That's a lot of money, but looking more closely at the individual results one learns that many items weren't sold much higher than their estimated prices. Quite some even seriously lower. I get back to that and link to the actual auction results further down, but I would like to have a look first at the Fratello-team picks. Some of us explained our preferences in this article, let's see if we got it right.
…Fratello-team picks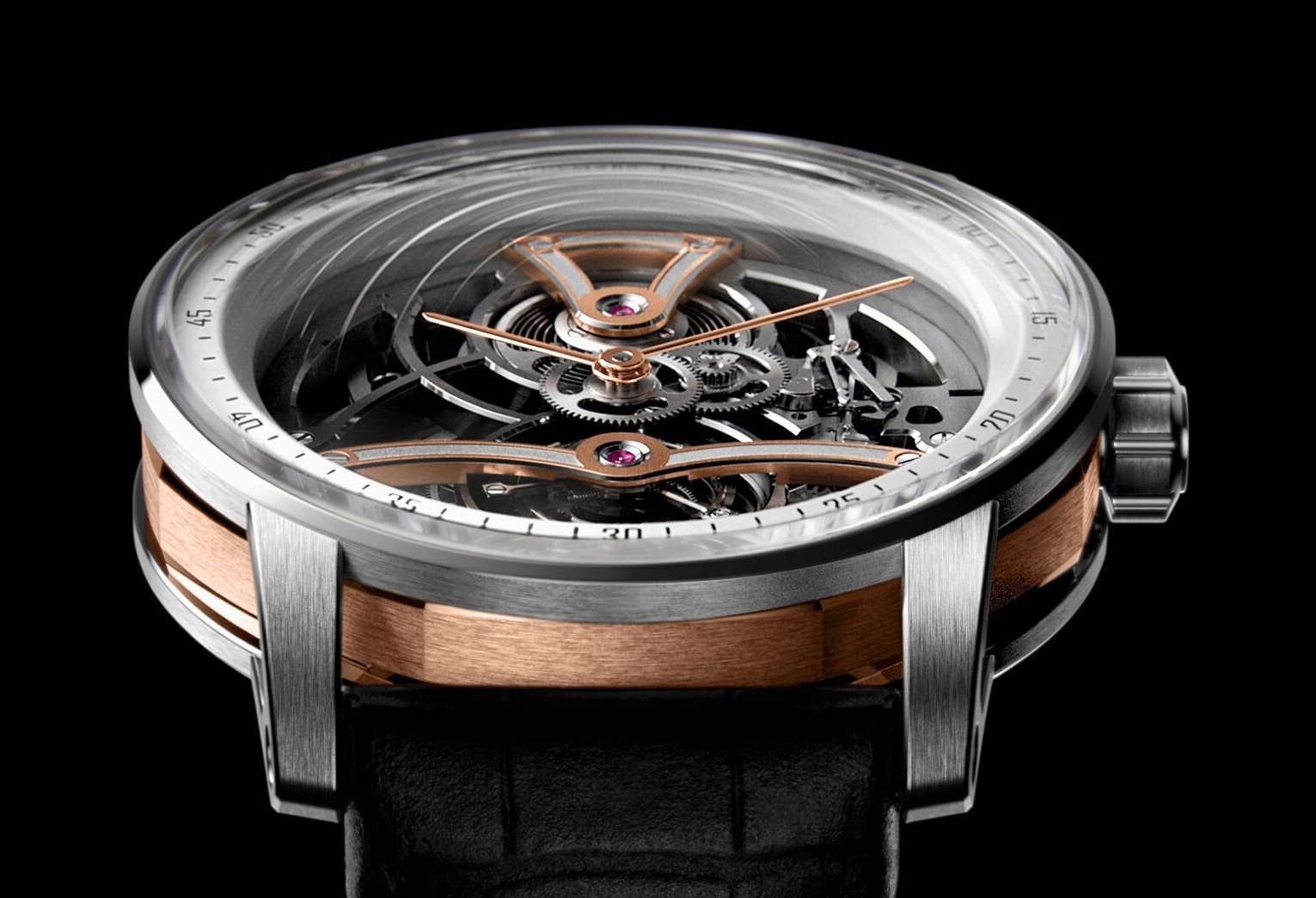 Jorg – Lot 37, Audemars Piguet
Jorg picked the Audemars Piguet Code 11.59 Tourbillon Openworked. That watch had an estimate of CHF 190,000 – 240,000 and was hammered at CHF 1,000,000.=. Although we know that estimates by Christie's (the auction house actually taking care of the Only Watch auction handlings, red.) are often humorously low, this seems a good result. Not only compared to the estimate, however as a price for an Audemars Piguet 11.59 two-tone gold tourbillon anyhow.
Sky – Lot 41, ArtyA
Sky chose the ArtyA Son of Earth Precious Butterfly. An undoubtedly beautiful watch which, however, wasn't too successful at the auction from my perspective. Estimated at CHF 15,000 – 35,000 it fetched CHF 27,000,= at the auction; I had certainly expected more from this one and Sky as well I guess.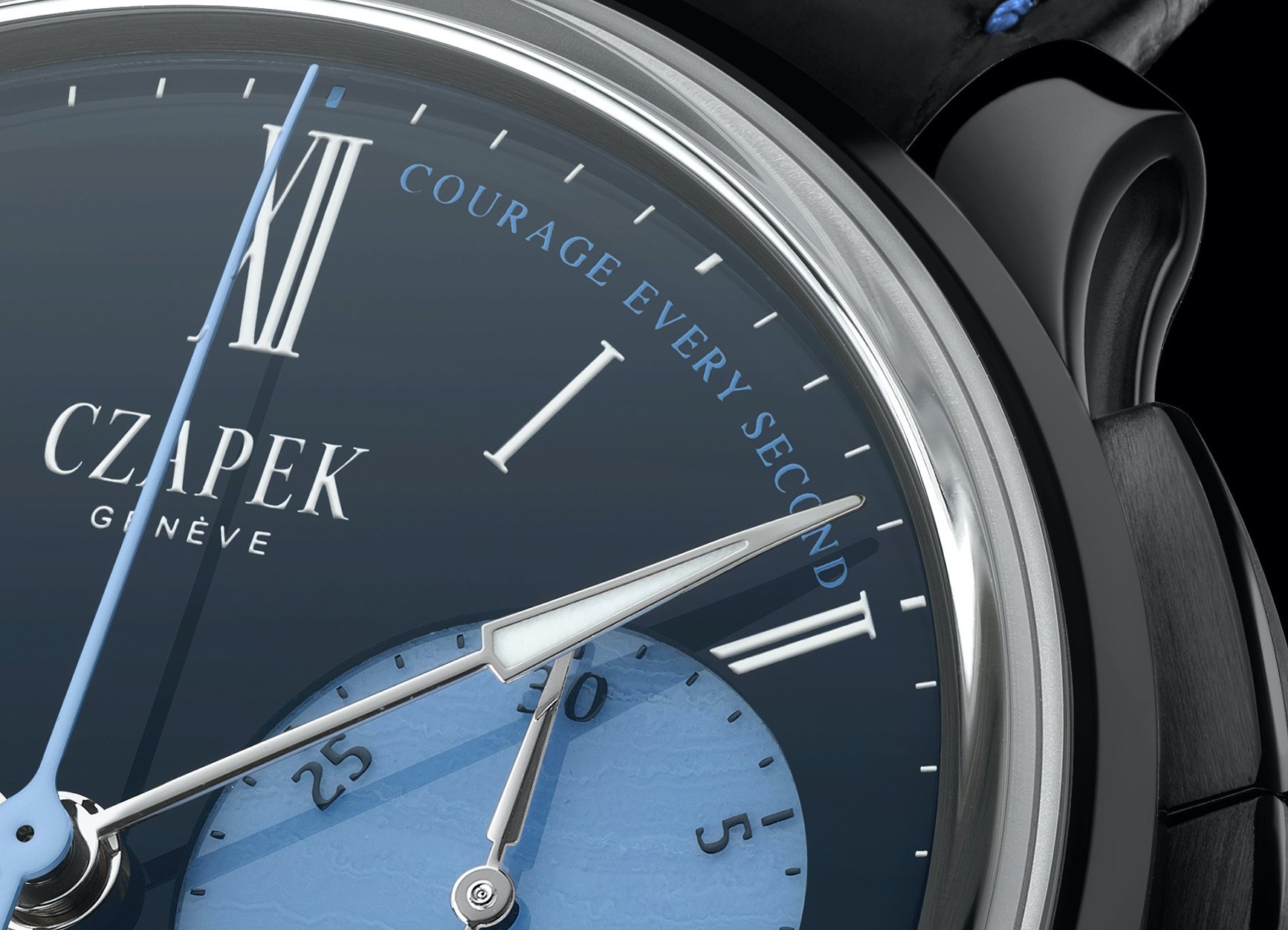 Gerard – Lot 17, Czapek
My personal pick was the Czapek Faubourg de Cracovie Courage Every Second. It was estimated at CHF 24,000 – 36,000 and beforehand I said I hoped for CHF 50,000. Well, it was hammered at CHF 110,000.= so that's even more than double the amount I hoped for. Not bad at all for a watch from a relatively young company which I bear closely in my heart. I'm proud of them!
Mike – Lot 50, Zenith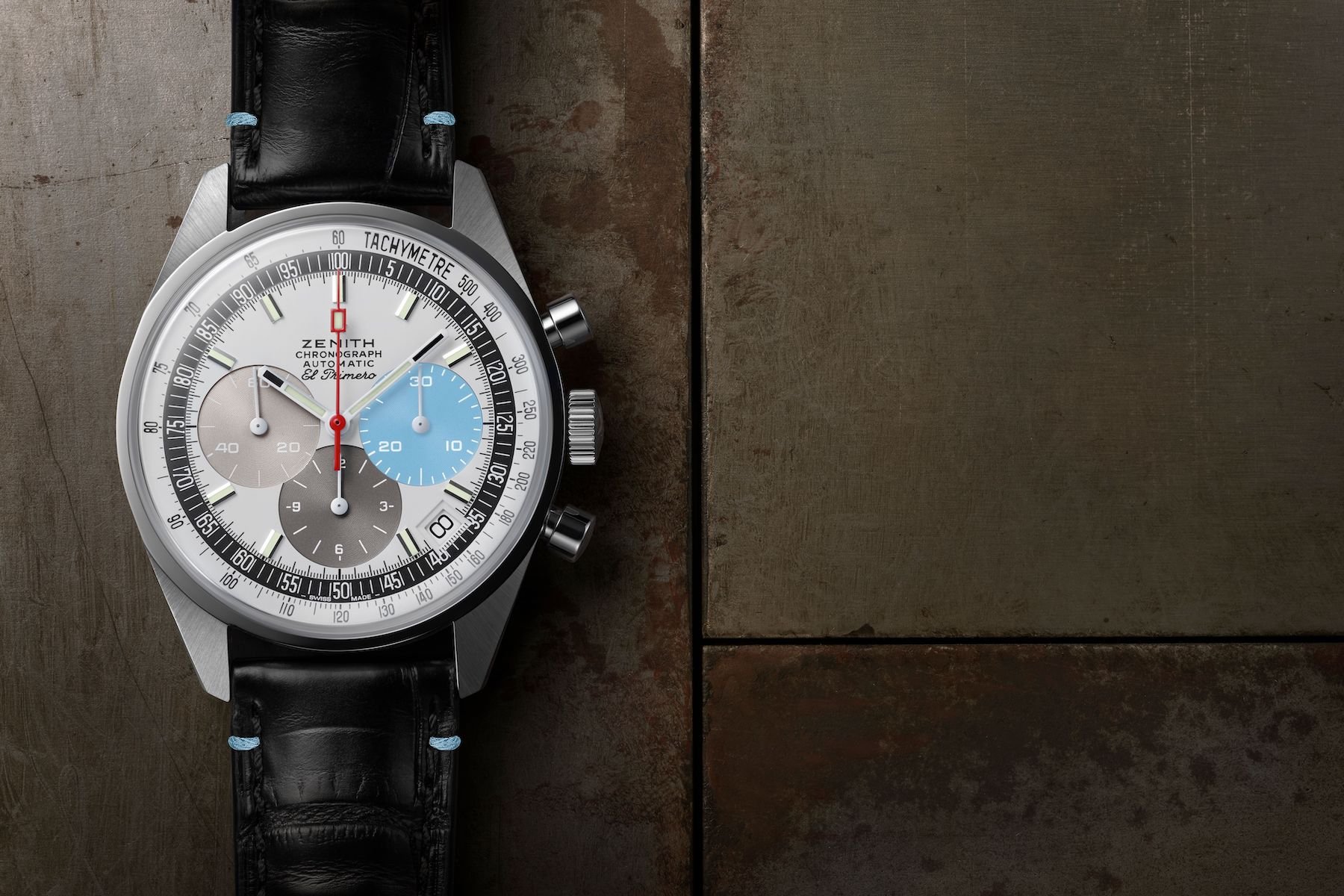 Mike's eyes were on the Zenith El Primero A386. With a result of CHF 75,000.= while being estimated at CHF 35,000 – 45,000 this wasn't a bad result as well. It probably helped that 2019 is the 50th anniversary of El Primero resulting in extra attention for the brand and model. Being the last lot of the auction can have had a slight negative effect.
Bert – Lot 27,  Breguet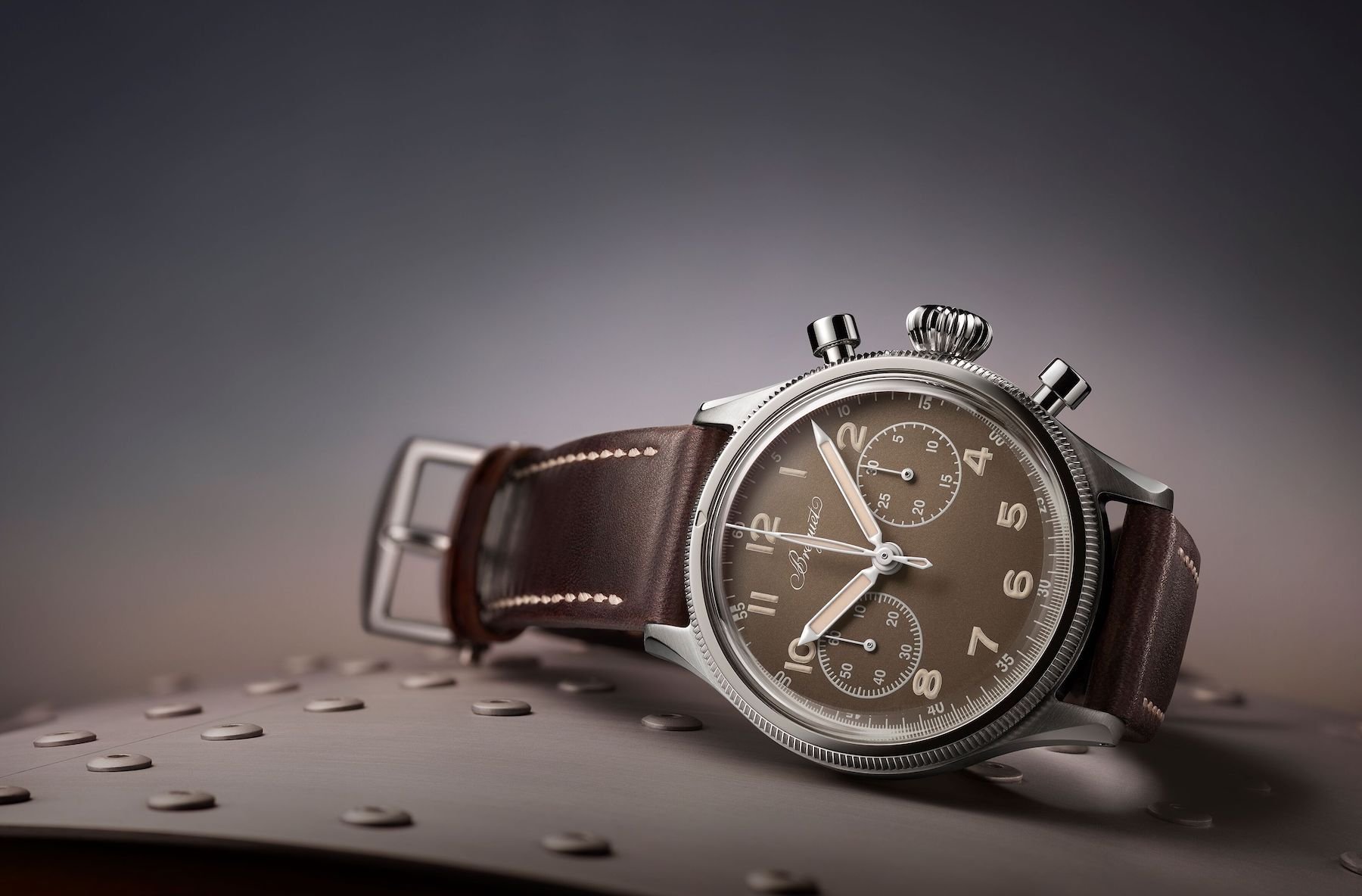 Bert's weapon of choice for this year's Only Watch auction was the stainless steel Breguet Type 20 with Valjoux 235 manual wound movement. A vintage-inspired reedition of the original Breguet Type 20 done right. Estimated at CHF 35,000 – 50,000 this beauty fetched no less than CHF 210,000.=.
Robert-Jan – Lot 1, Grönefeld
The last Fratello pick was the first lot of the Only Watch auction. Patriarch of Fratello, Robert-Jan, picked his and my countries glory, the Grönefeld 1941 Remontoire. Hammer price of the first lot of the auction – which might not have helped them – was CHF 70,000.= just above the maximum estimate for this watch, CHF 48,000 – 69,000.
Surprises
The CHF 31,000,000.= of the Patek Philippe Grandmaster Chime might not have been that much of a surprise anymore. With their participation of 80% of the total auction result, it's like Rolex always ruining any watch business statistics. But did we see any positive surprises or bummers in this year's Only Watch auction? In fact and to be honest, not that much. I think there are a few pieces worth mentioning though.
…Frederique Constant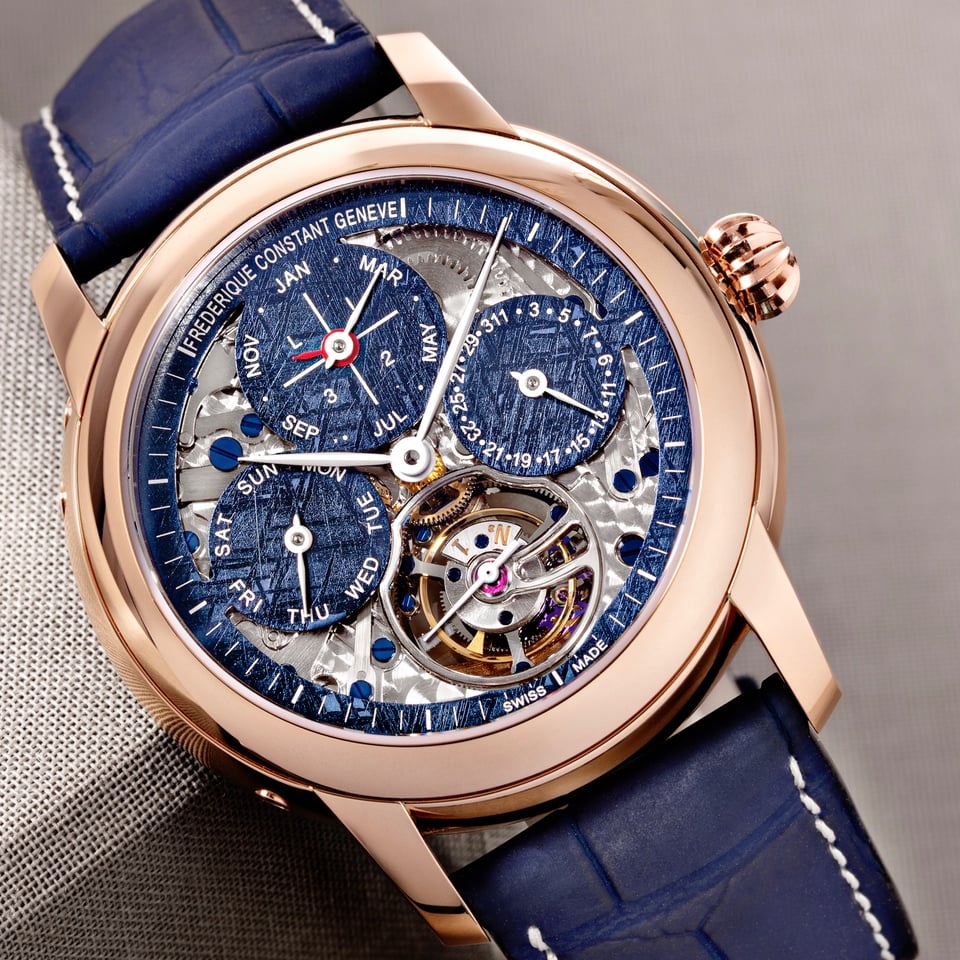 Lot number 5, the Frederique Constant Meteorite Tourbillion Perpetual Calendar in 18k rose gold for instance. Sold at CHF 60,000.= it seems to be an awful lot of watch at this price. Mind you, a tourbillon, perpetual calendar, with meteorite dial in a solid gold casing.
…Tudor
With lot 44 I think that Tudor gave us the biggest surprise at this auction. Estimated at CHF 4,500 – 5,500 it was hammered at an unbelievable CHF 350,000.=. I had to look twice and am still not convinced that there wasn't an error in the results list.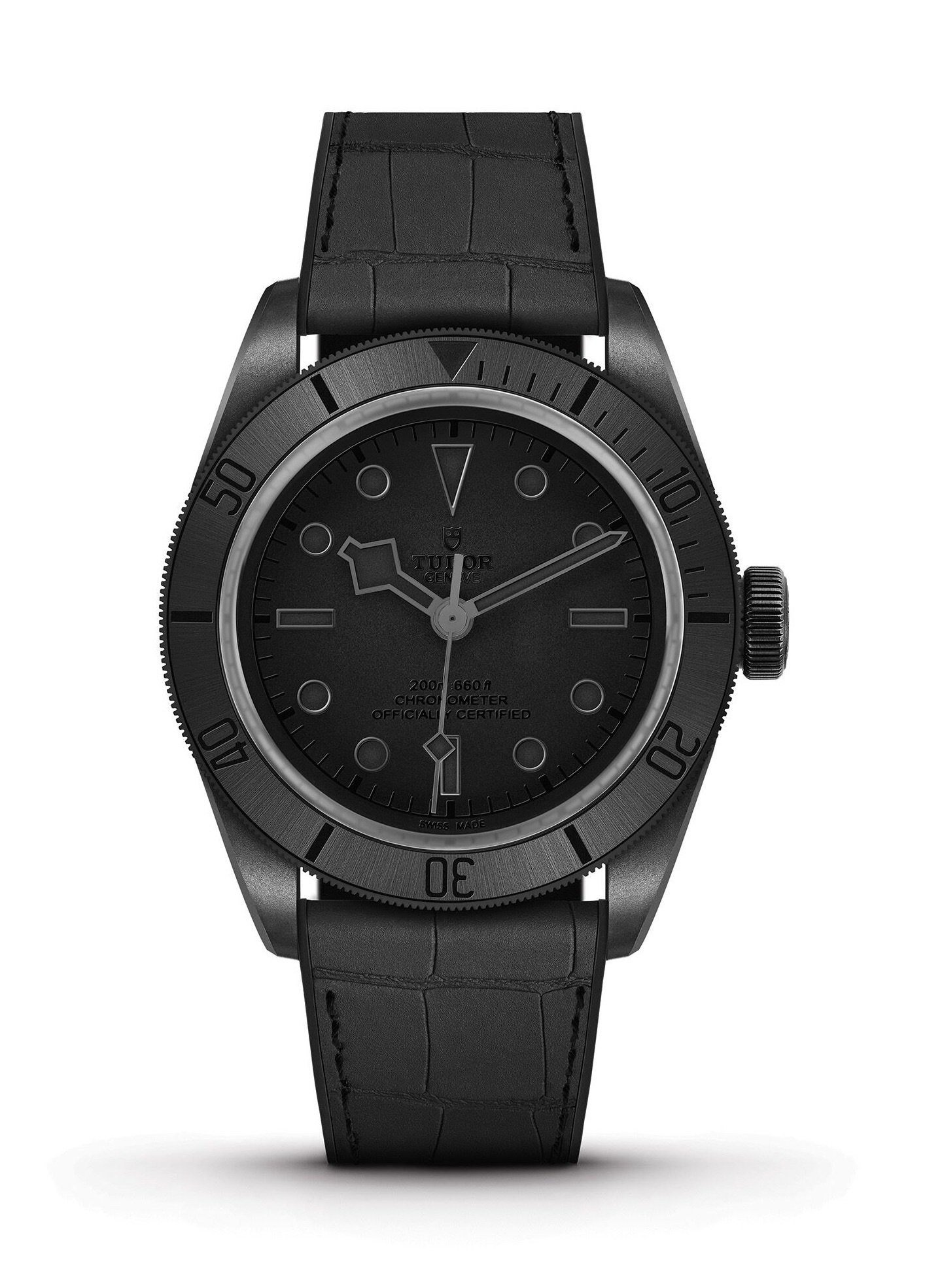 Bummers
As said above, I don't think this year's Only Watch auction was a huge success overall. Unfortunately, six items had to be sold below their minimum estimated price, some even not reaching half of it. Then many entries only just reached their minimum.
…below minimum estimates
The first watch hammered below its lowest estimate of CHF 170,000 was the Ferdinand Berthoud Chronomètre FB1 Night Star (lot 7). It was sold at CHF 150,000. That's a pity, although I'm not able to judge if that price is actually way too low for this watch. Another watch that didn't reach its lowest estimate of CHF 60,000 was lot 13, DeWitt Academia Slide. It was hammered at CHF 45,000.=.
Christophe Claret of lot 21 didn't reach it's minimum of CHF 86,000 with a hammer price of CHF 70,000.= either. The Rebellion Revolt of lot 32 got stuck at CHF 24,000.=. 11,000 below its lowest estimate of CHF 35,000. I guess there was a huge disappointment for Atelier DeMonaco with the Occulus 1297 of lot 39. With CHF 24,000.= it didn't even fetch half of its estimate of CHF 50,000 – 70,000. Then Arnold & Son's lot 43, the DSTB, didn't reach its lowest estimate of CHF 28,000 by only CHF 2,000. It fetched CHF 26,000.=.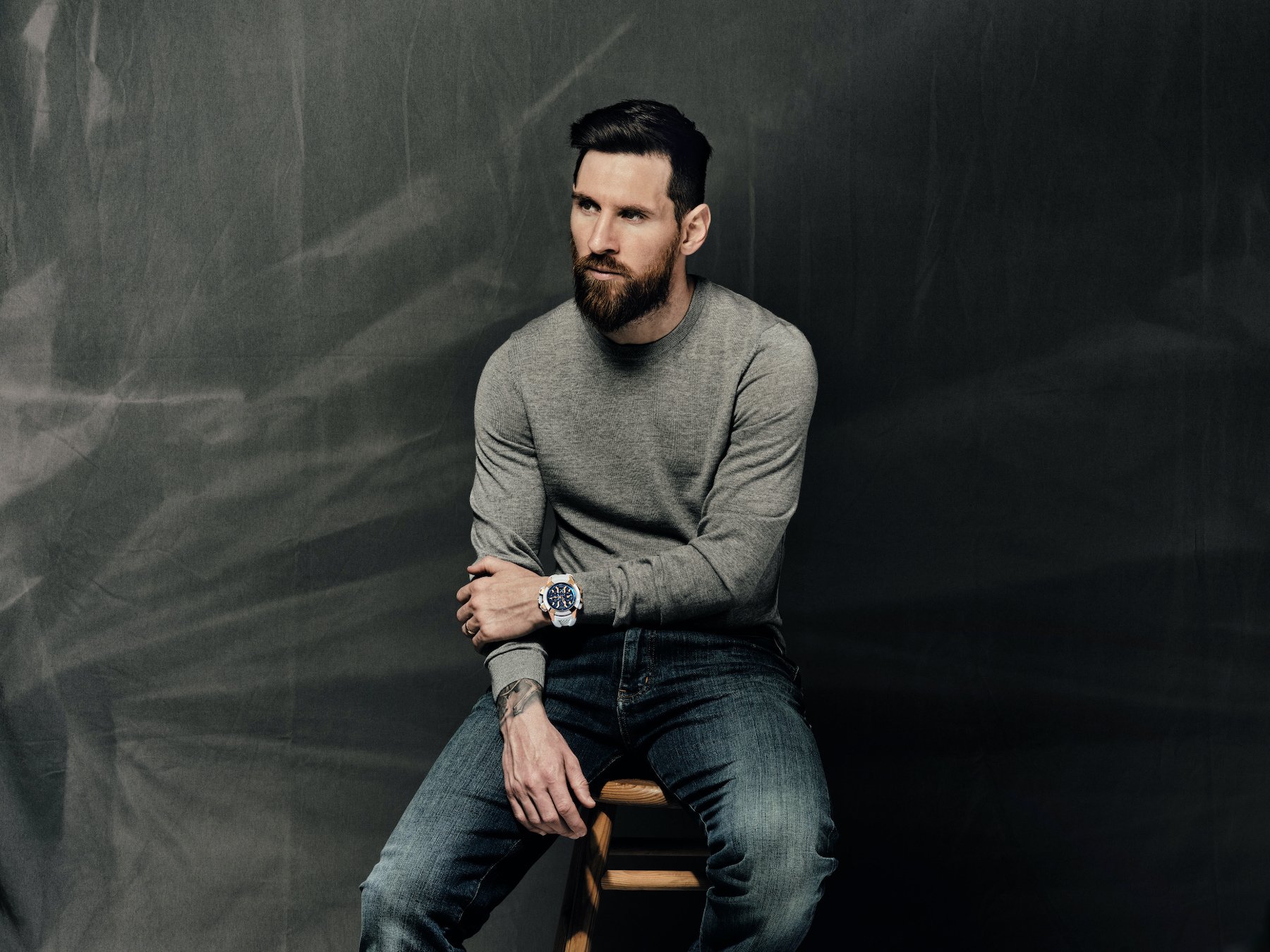 Not below its minimum estimate, but even Lionel Messi wasn't good enough for a big spectacle as well. A meet and greet with him, including the Jacob & Co Epic Chrono (lot 8) proved not to be worth more than CHF 75,000.= (estimated at 70,000-100,000).
Listing of all auction results
As promised, you'll find a listing of the complete Only Watch 2019 auction results at the Christie's website. The list starts after you've scrolled down a little. All lots are clickable for further information.
For more information on the Only Watch Charity Auction organization, you find their website here: onlywatch.com
Copyright pictures: Banner photo taken from video by Agence France Presse (AFP); Auction photo's by Alex Teuscher Photography; Patek dial photo by AFP, all other watch photo's by their respective brands