Orders For The Fratello × Minase M-3 "Very Peri" 2022 Exclusive Edition Have Closed
If you missed out this time, sign up for the next exclusive release from Fratello × Minase
Ladies and gentlemen, that's a wrap! After exactly seven days of availability, we have stopped taking orders for the Fratello × Minase 2022 Exclusive Edition! Thank you to each and every one of the supporters of this exciting project. This is the first time (but not the last time) that Fratello will pursue this sales strategy. Why? Because our community spoke, and we're doing our best to listen. If this isn't what you want to see, let us know in the comments below or get in touch directly. We are sure its limited window of availability will mark it as a very special, community-centric edition for years to come.
The Fratello × Minase M-3 "Very Peri" project presented something of a learning curve for us. We always want to ensure a positive customer experience when designing a project. One of the things that concerned us most about running an effectively unlimited campaign was how to manage expectations of delivery times. Deciding to allow unlimited orders and to separate those orders into delivery batches while communicating the likely waiting time to each buyer was the only way to do this fairly. We're thrilled that so many of you backed the project, and we hope that even those of you who are at the back of the queue with the longest waiting time will sit tight and wait for your piece to arrive. I honestly believe you'll agree that it was worth the wait when it finally hits your wrist. If you missed out on this model this time around, I recommend you sign up to our Minase M-3 waitlist. By doing so, you will be the first to know about any other projects we might do with Minase again in the future!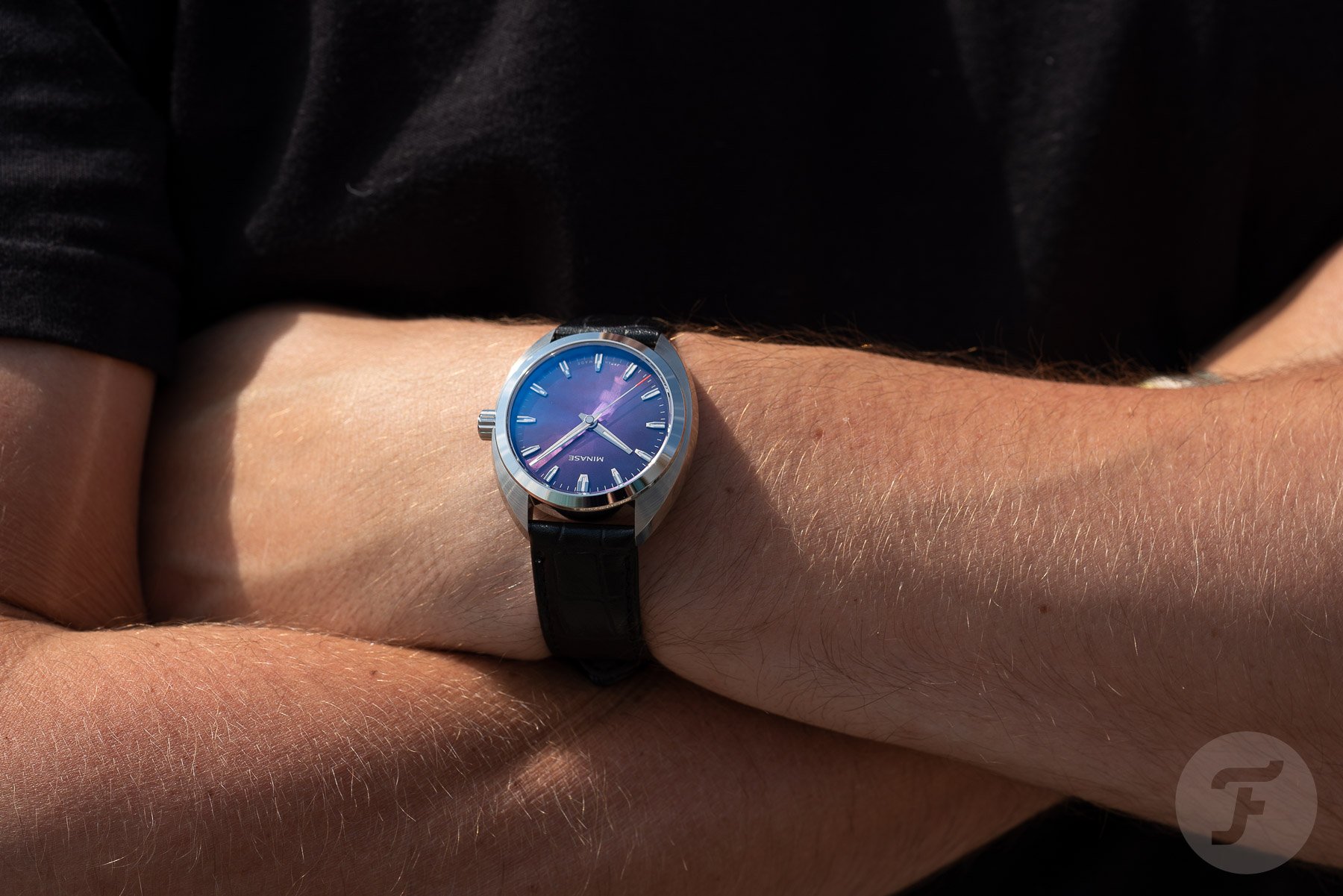 More to come
This was our second project in the past few weeks (albeit at a very different price point). We will announce our third limited edition release for 2022 very soon, so keep your eyes peeled! We can't reveal exactly what it is yet, but we can say this: it is from a brand with which we've worked before. If you missed out on any of our previous limited editions, make sure to visit the Fratello Shop, click on those item listings, and register your interest on the waiting list for early access to new models.
A lot will happen on Fratello in the next few months, so stay tuned. We've all been working extremely hard to put together some incredible projects, always with you, the Fratelli, in mind. Before the year is out, we will have a couple more very cool projects to share with you, so you may want to hold fire if you're considering making a purchase elsewhere! You never know; we might have the watch you've been waiting for just around the corner…