Introducing The Oris Aquis Sun Wukong Artist Edition Dive Watch
The first Oris timepiece with a cloisonné enamel dial depicting a scene from The Monkey King
When a brand states that it is independent, it's challenging for buyers to make a distinction. To the end consumer, a nice watch is a nice watch. Whether it's financed by an umbrella corporation or benefactor, to us, a timepiece is a product of design and watchmaking. However, when it comes to Oris, the independent nature of the brand seeps through to the fresh, innovative, and occasionally bonkers watch concepts. Today's release combines those three sentiments — the Oris Aquis Sun Wukong Artist Edition. I delve into what makes this new Sun Wukong limited edition such a left-field curveball from the team in Hölstein.
I always get excited whenever Oris brings out a new Aquis limited edition. For many, it was a new Speedmaster LE that got pulses racing. Although, a new limited-edition Omega has been somewhat of a rarity these past few years. But for me, a new Aquis is a bright spark of creativity from the watch world. The frequency of releases may be too plentiful for some, but I enjoy witnessing the myriad of directions Oris takes. The past few years have been especially interesting since the introduction of Calibre 400 in 2020. The technical advancement of a proprietary five-day, anti-magnetic automatic movement elevated the Aquis above its casual perception. Calibre 400 was a worthy upgrade, but the dials and cases stayed pretty low-key with the movement taking center stage. Well, this new Aquis is anything but low-key, and it smashes my earlier preconception.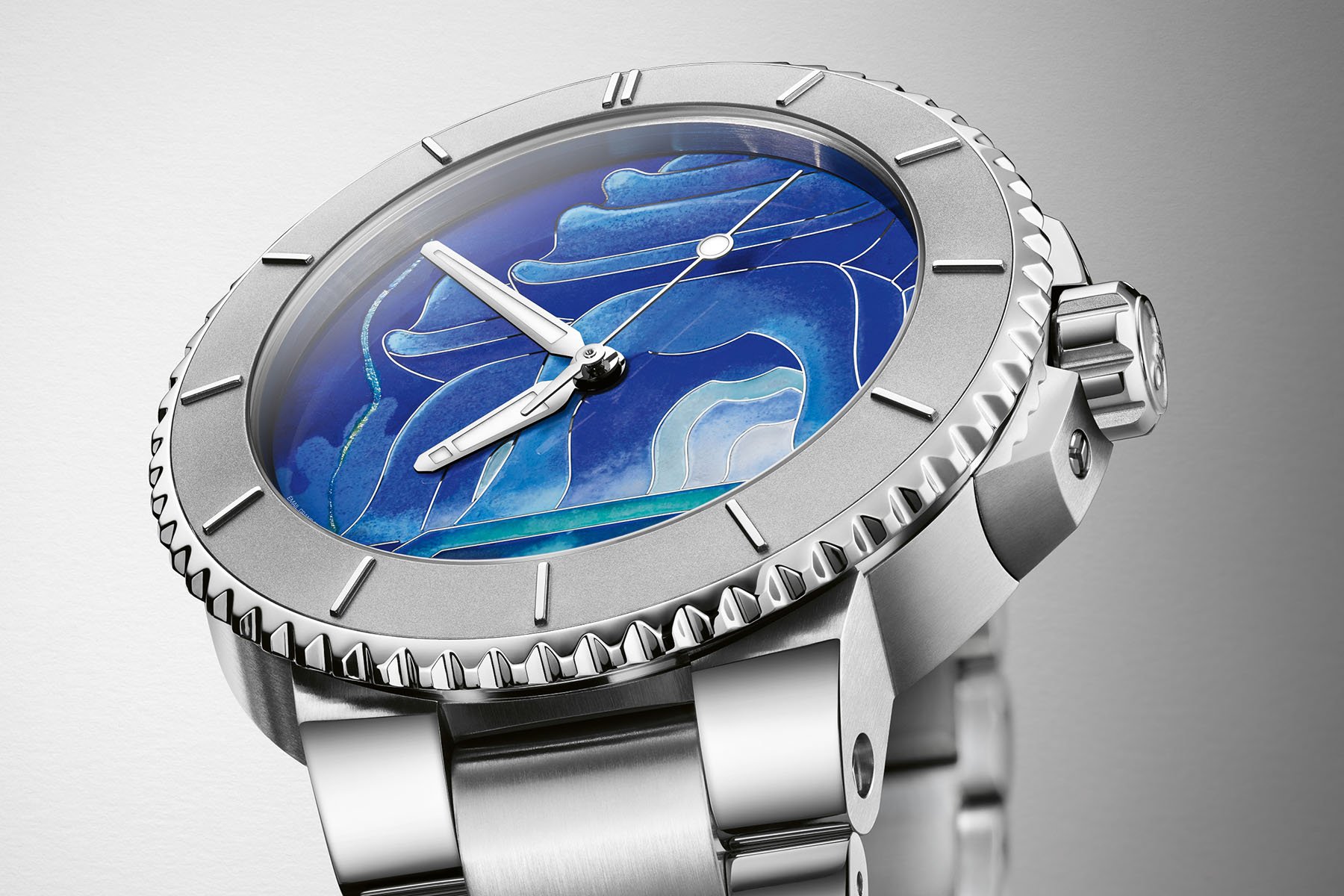 Oris Aquis Sun Wukong Artist Edition
Sun Wukong may be unfamiliar to those outside of South East Asia. But for billions of people, especially Mandarin Chinese speakers, the Monkey King character is as ubiquitous as Superman is to Western audiences. The Monkey King is a legendary mythical figure, best known as one of the main characters in the 16th-century Chinese novel Journey to the West  (西遊記). Many in greater China grew up with Sun Wukong in a multitude of media. The story is also popular in Japan, where Sun Wukong's name (孫悟空) is pronounced Son Gokū. You might recognize that name from the Dragon Ball series, as the protagonist's background was inspired by the Monkey King story. So suffice to say, the character spans a broad audience. In turn, the association of the Monkey King to a luxury watch model may bring a sense of nostalgia to dedicated fans.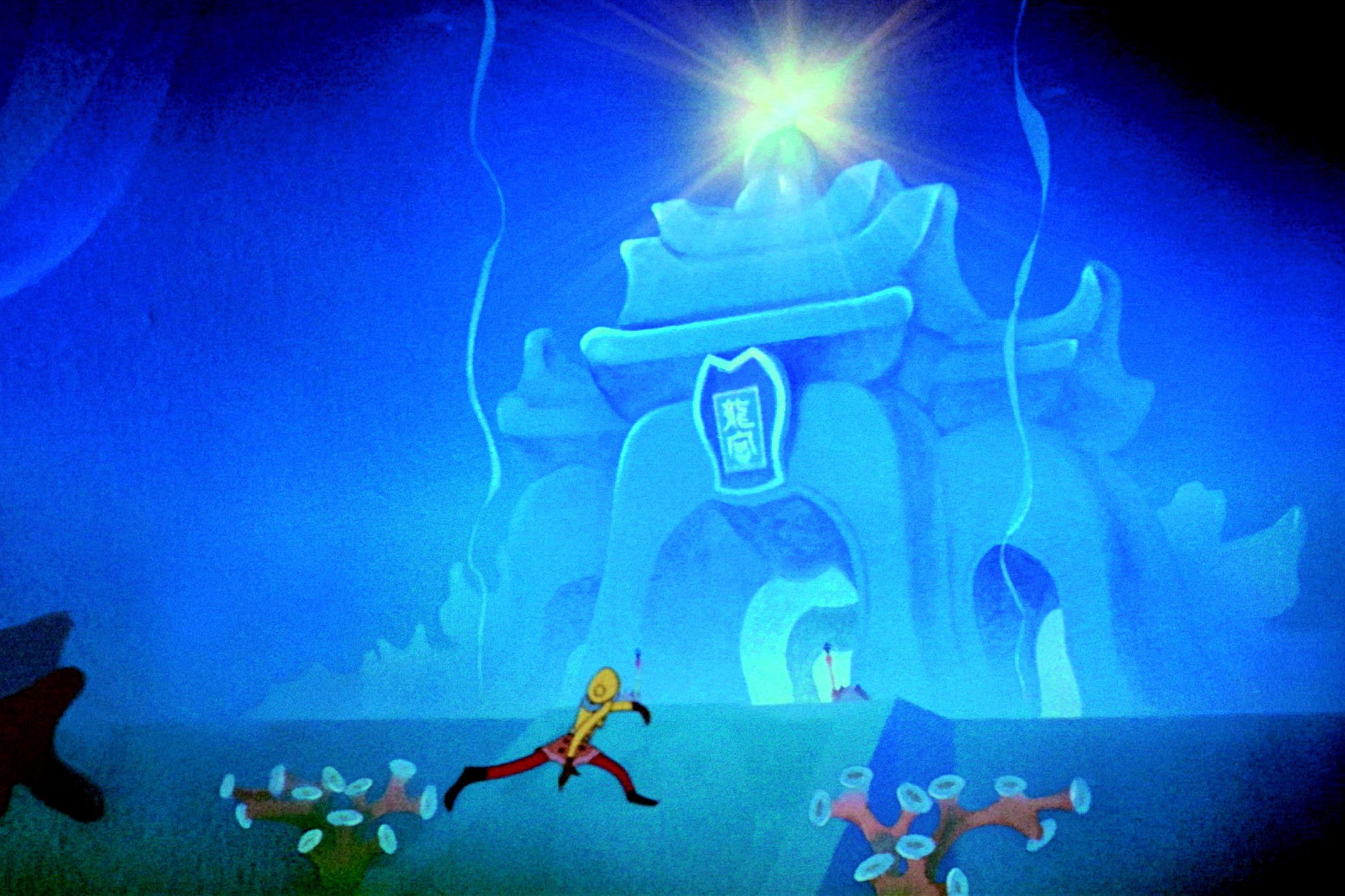 Just last year, the 2,000-piece limited edition Sun Wukong ushered in the connection with Oris. The Sellita-derived movement and conventional dive layout gave the previous model a wide appeal. Yet, Oris drives the Monkey King concept home much harder this year with a more abstract and exclusive release. The new Sun Wukong has a cloisonné enamel dial, which is a first for Oris and its Aquis diver. Cloisonné is the process of forming an outline with silver wire over a white gold base plate. Glass powder in various shades fills the spaces and then enters the kiln at 800°C. Through heat and pressure, the dial hardens to the glossy enamel surface. This particular pattern depicts a scene from the animated film The Monkey King: Uproar in Heaven (1961). In particular, it recreates the undersea Dragon King's palace.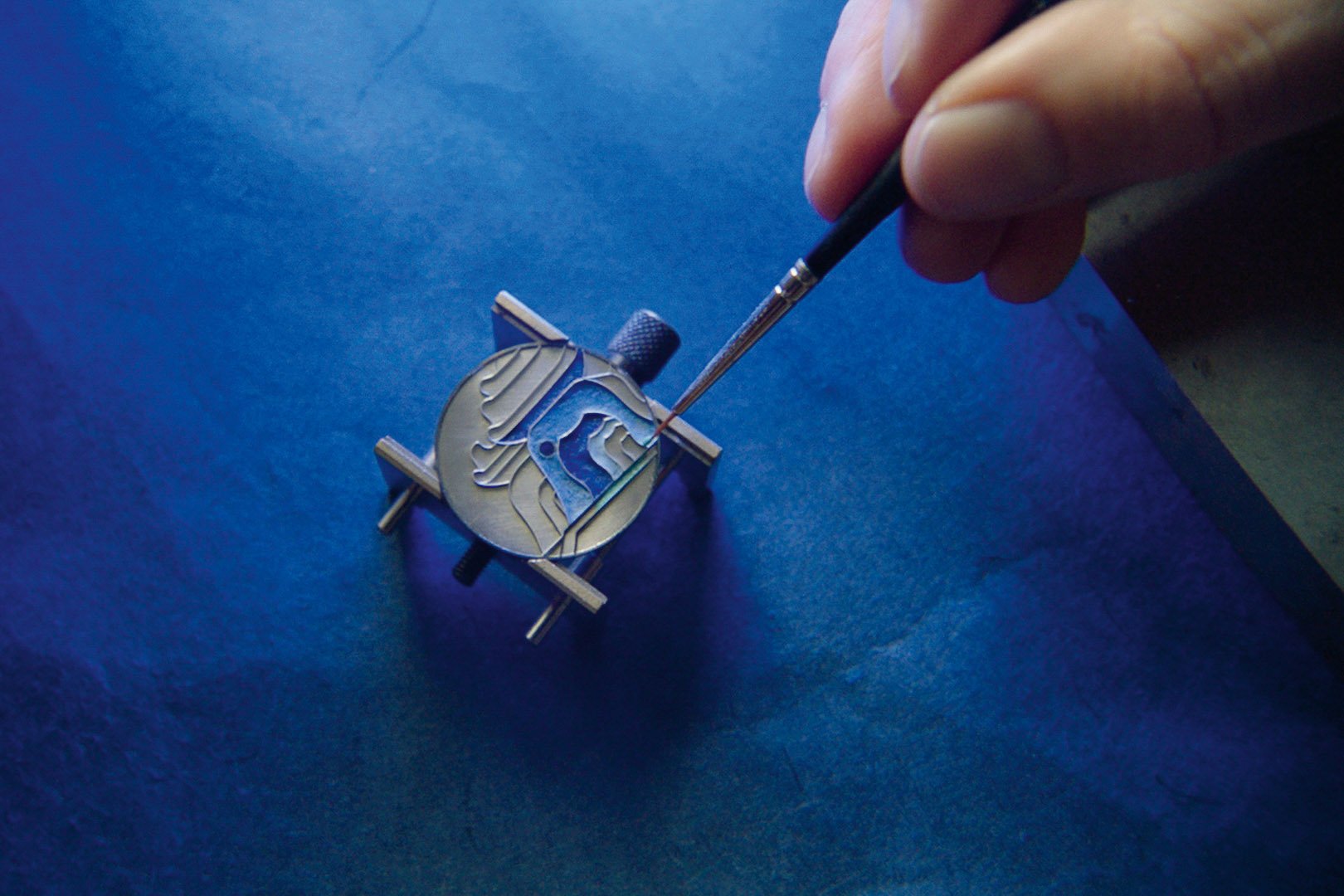 Enamored with enamel
Enamel is usually reserved for Haute Horlogerie in the top echelon of luxury watchmaking. The painstaking process has a high failure rate, requiring specialist care and patience. For the Sun Wukong, a single dial artist is responsible for producing each of the 72 limited pieces. It takes three days to create each dial, potentially leading to long lead times for each unique model. Framing the dial is the most scaled-back dive bezel ever fitted to an Aquis. Only single batons in a relief pattern appear in five-minute intervals, with double dashes at 12 o'clock. These markers may provide the only semblance of time-telling as there are no indices on the dial at all. The case may be stainless steel with a screw-down crown to reach 300 meters. But safe to say, its dive watch credentials have taken a backseat.
It's an interesting choice to incorporate a brittle and artistic material within a timepiece as rugged as this. Not being too familiar with Sun Wukong distances my appreciation of whether this dichotomy fits the character. But seeing cloisonné enamel outside of high-end maisons is a breath of fresh air. Although, it comes with a lofty price tag of €23,500. The Sun Wukong is around €7,000 more than the gold Carysfort that was previously the most expensive Aquis. And this new Sun Wukong edition doesn't even have a gold case propping its price. So the complexity and focussed expertise of creating the dial is where the investment lies.
Final thoughts
The steel bracelet is the standard fit for the 41.5mm Aquis case with quick-release end links that require no tools. On the case back is a Monkey King engraving and an individual number out of 72. Each example comes with a cherry wood presentation box. The €23,500 price tag may be a high barrier of entry for many enthusiasts. But for others around the world, it could perhaps be the watch they've been waiting for to celebrate a legendary character. Oris's independence provides the freedom it needs to create highly bespoke and surprising watches. The Oris Aquis Sun Wukong Artist Edition is available to order now. However, delivery is dependent on the enamel lead times. Read more about the latest Aquis here.
Watch specifications
Model
Aquis Sun Wukong Artist Edition
Reference
400 7769 4185-Set
Dial
White-gold plate with cloisonné enamel
Case Material
Stainless steel
Crystal
Sapphire, anti-reflective coating inside
Case Back
Stainless steel
Movement
Oris Calibre 400
Water Resistance
300 meters