Hands-On Oris Divers Sixty-Five Green Dial Review
Divers Sixty-Five Green Dial
Rumor has it that Oris is performing well this year in terms of sales. It is not that strange, as they hit home run last year with the Oris Divers Sixty-Five in 40mm (we reviewed it here). Another important aspect is of course the price segment in which Oris operates. Where a lot of Swatch Group and Richemont Group brands left the < 2000 Euro market, Oris does offer a lot of bang for the buck still. This year, they not only showed us the new 42mm versions of the Divers Sixty-Five, they now also introduced the Divers Sixty-Five green dial version, in 42mm.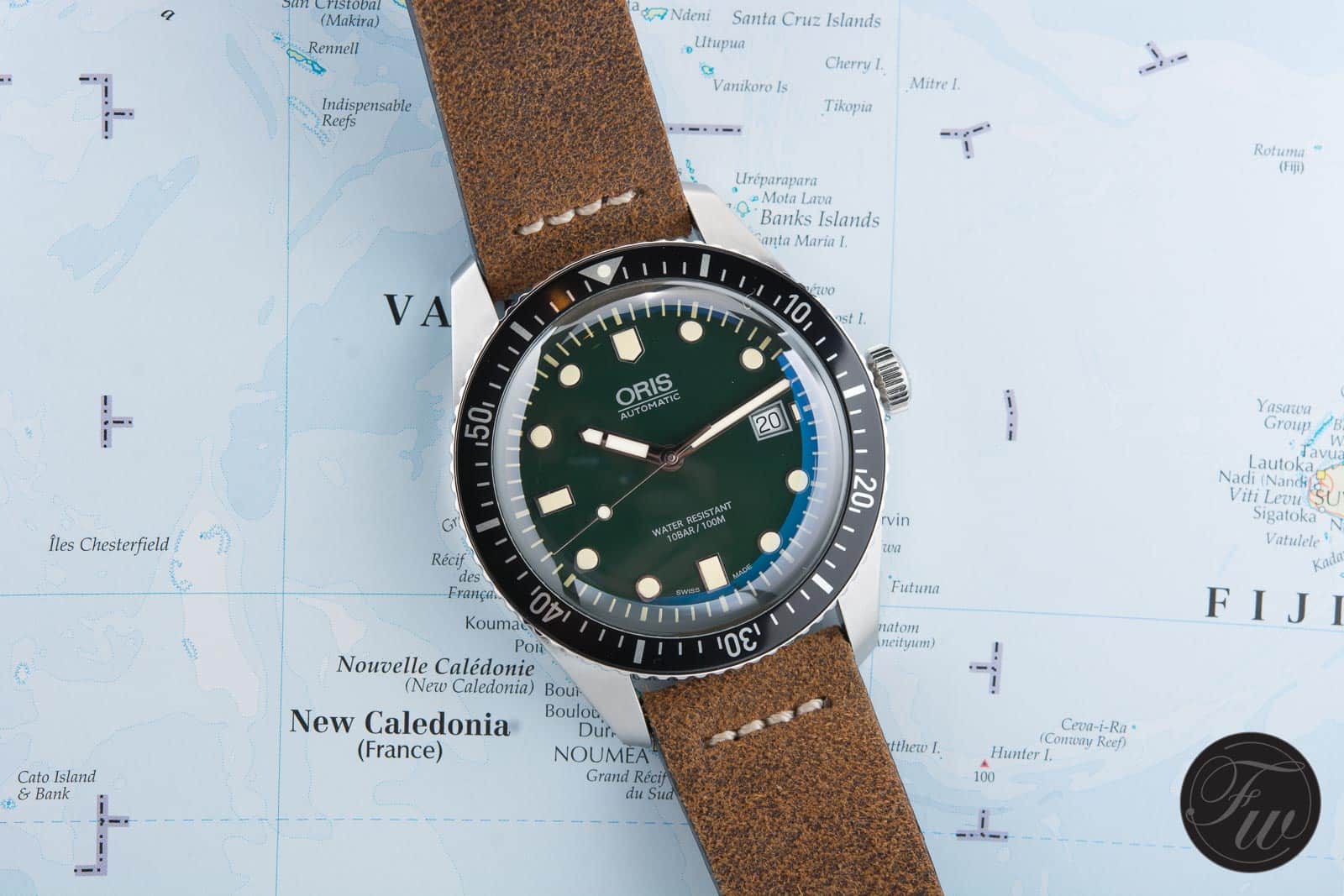 Oris Divers Sixty-Five – Milking It?
Oris has a couple of Divers Sixty-Five models in their collection today, only within 1.5 years after the initial introduction. In total 25 versions, including the Carl Brashear watch in bronze. Is that a bad thing? Well, you have to understand that there aren't really 25 different versions. The differences are in size (40mm or 42mm), dial color (several) and strap variations. The Oris Divers Sixty-Five green dial is available on this leather strap as we have it here, but also on NATO, tropic strap and (rivet) stainless steel bracelet. That makes four versions of the Oris Divers Sixty-Five green dial alone. During purchase, you have to chose one of the strap option for the green model. That is, after you decided you want to go forward with the green dial and not a blue dial or silver dial. The black dial is only available in 40mm. Only blue dials come in both 40mm and 42mm, where the 40mm version has the 'original' dial design as the 1960s model.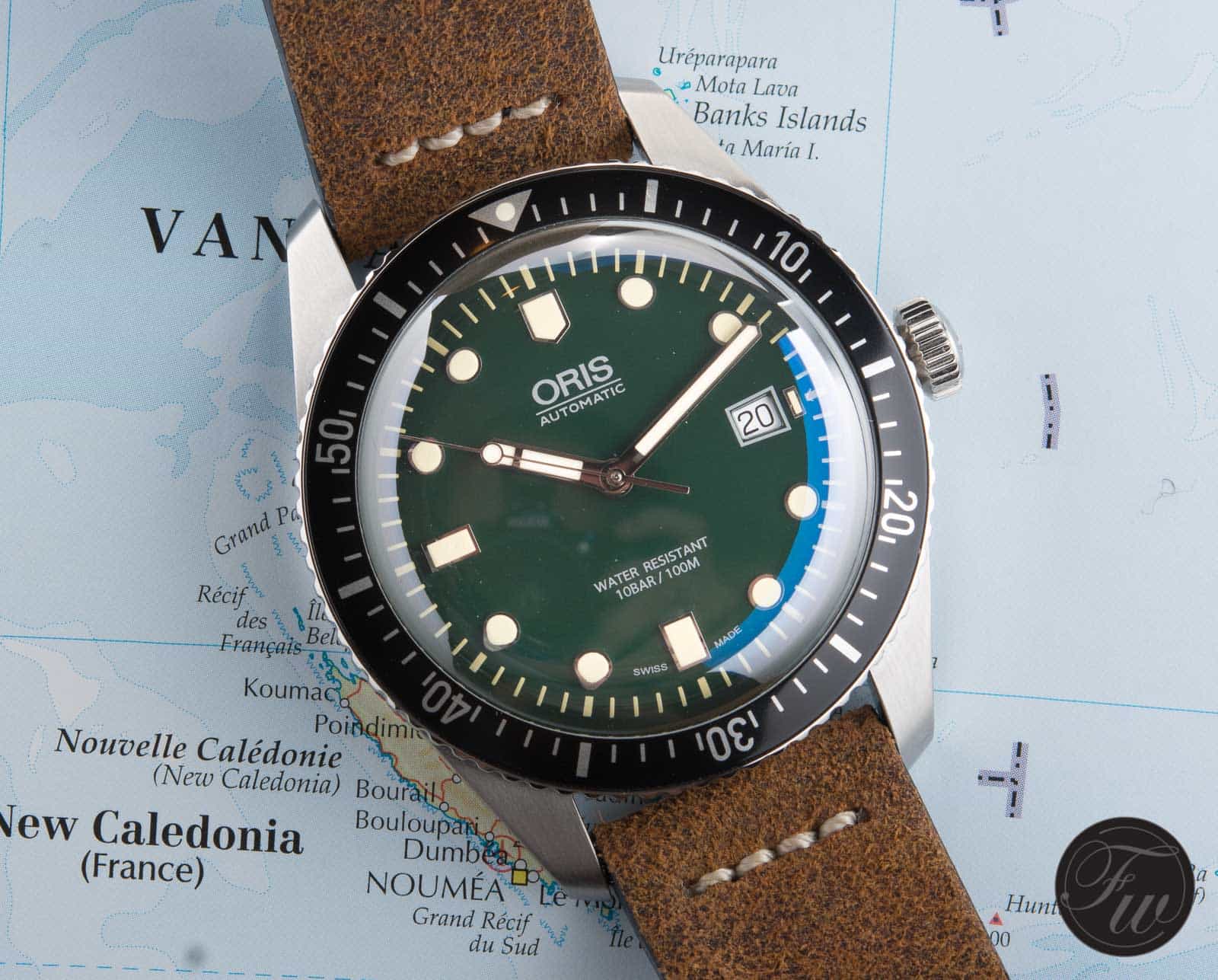 The More The Merrier
So people want options. Or able to make a choice. If we compare that to premium car brands, that's why BMW, Mercedes and Audi today for example, have a full range of cars from small cars to large sedans and a couple of SUVs in between in several sizes. Let's also not forget the coupé models that are crossed with a SUV. Does it make sense for the purist? Probably not. But do purists dictate the market? Again, probably not.
Hands-On With the Green Dial Version
Although we had a look at the new 42mm range earlier this year, covered in this article, Oris presented this Divers Sixty-Five green dial version to us early October. Immediately after, Oris in The Netherlands gave us the watch to have a closer look.
The watch is identical to the other 42mm versions we discussed earlier, so I won't go into details here. The Oris caliber 733 movement is based on the solid Sellita SW200-1 automatic, the date window on the dial has the same trapezoidal shape and basically the case is identical as well. That pretty much sums it up for everything except for the dial color.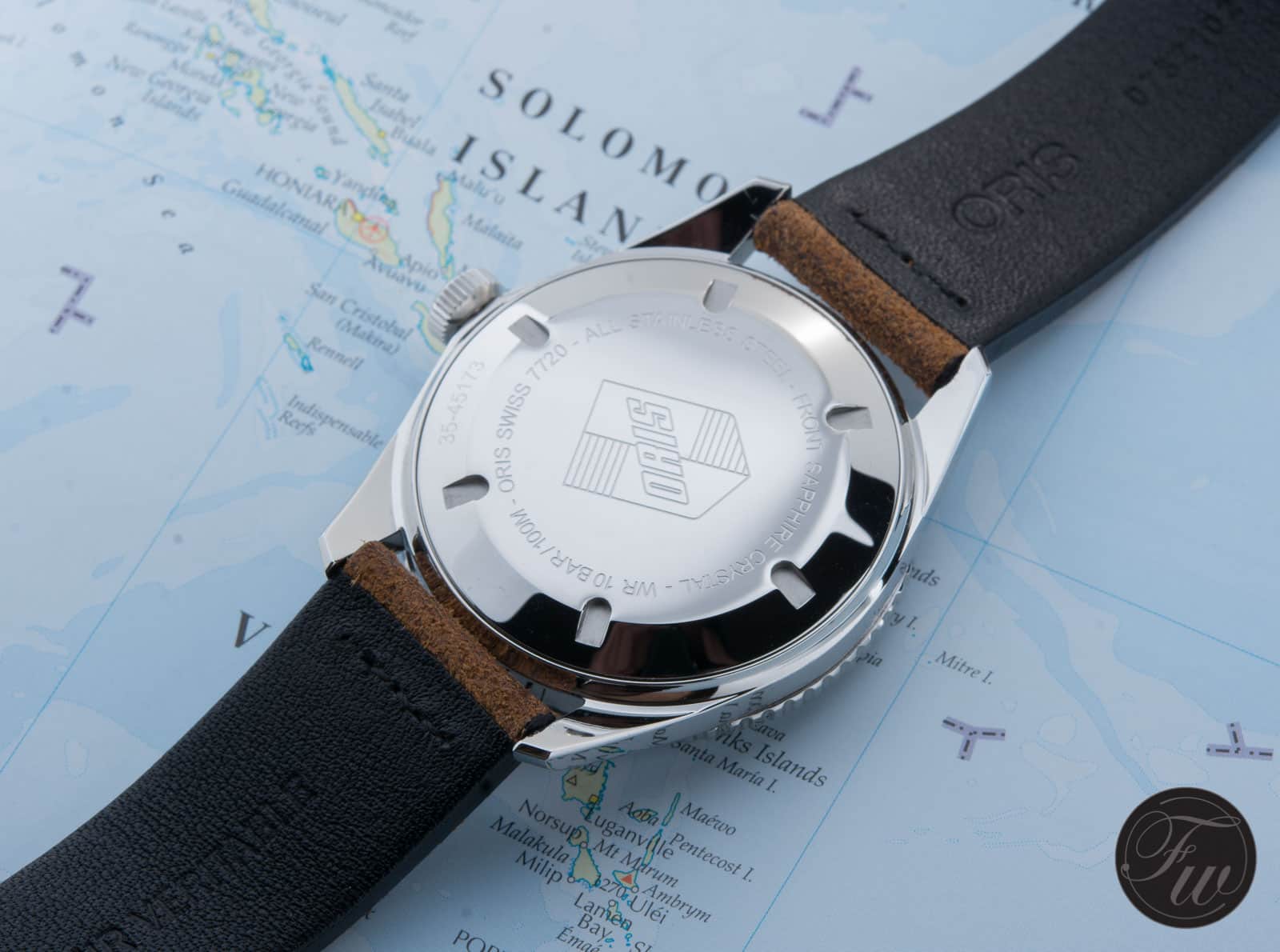 Peugeot 205 Roland Gaross
When Oris showed me their Divers Sixty-Five green dial watch, it somehow reminded me of the Peugeot 205 Roland Gaross edition. This Peuegot 205 was made in the first half of the 1990s (in 1994 as convertible) and had that dark green color as well. You might associate the color with other things, but to me, it was the first thing that came to mind somehow. It has nothing to do with the watch or the purpose of the watch (diving, not tennis) of course.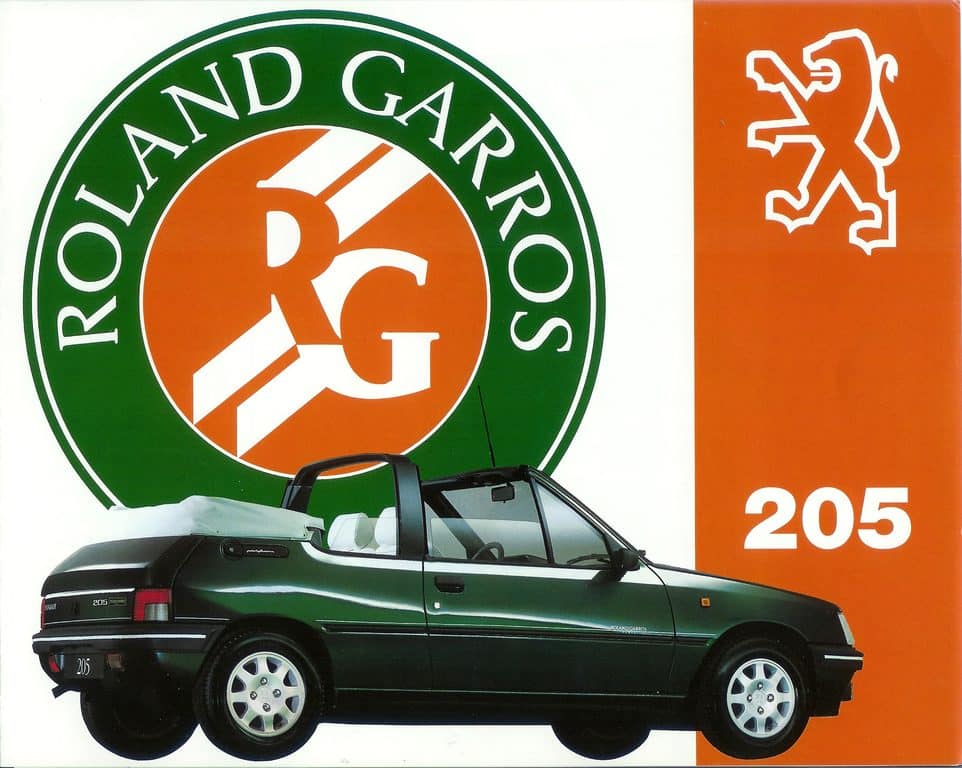 Turns Almost Black
I always wonder for how long I like dials to be different from the usual black, silver, white or even gold color. Blue holds up longer than I thought to be honest (I remember I wasn't too sure in 2000 when buying a blue dialed Omega Seamaster Professional 300M), I still like it. Green is perhaps a bit more difficult. On the other hands, under some conditions and from some angles, the green dial on this Oris Divers Sixty-Five almost turns black. It is this dark green tone, which is only 'really' green when in direct sunlight or under spot lights. During the day, when wearing in the office or in the house, with no direct light on it, it simply wears as a dark (or even black) dial.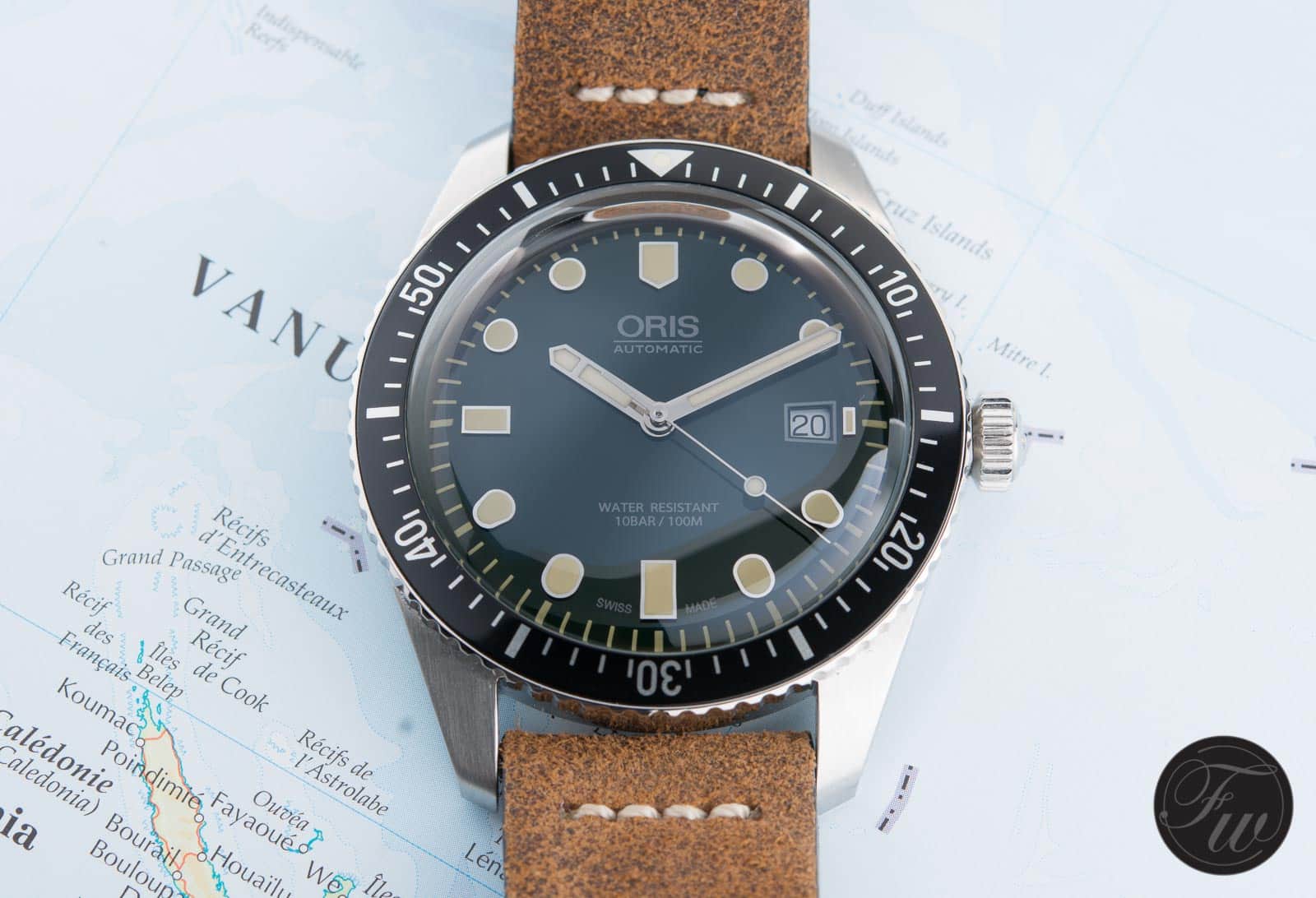 Leather Strap
As written above, this Oris Divers Sixty-Five green dial watch, reference  01 733 7720 4057-07 5 21 02 comes with the brown leather strap. It looks a bit like one of those vintage straps that we see so often in our Watch Strap Review topics. It is a quality strap, suede leather and comes with the neat little stitching. To be honest, I actually prefer this configuration for this green dial Oris Divers Sixty-Five watch. It gives a nice contrast to the green dial. Another cool option is the bracelet (and getting a separate 'spare' strap), with its rivets.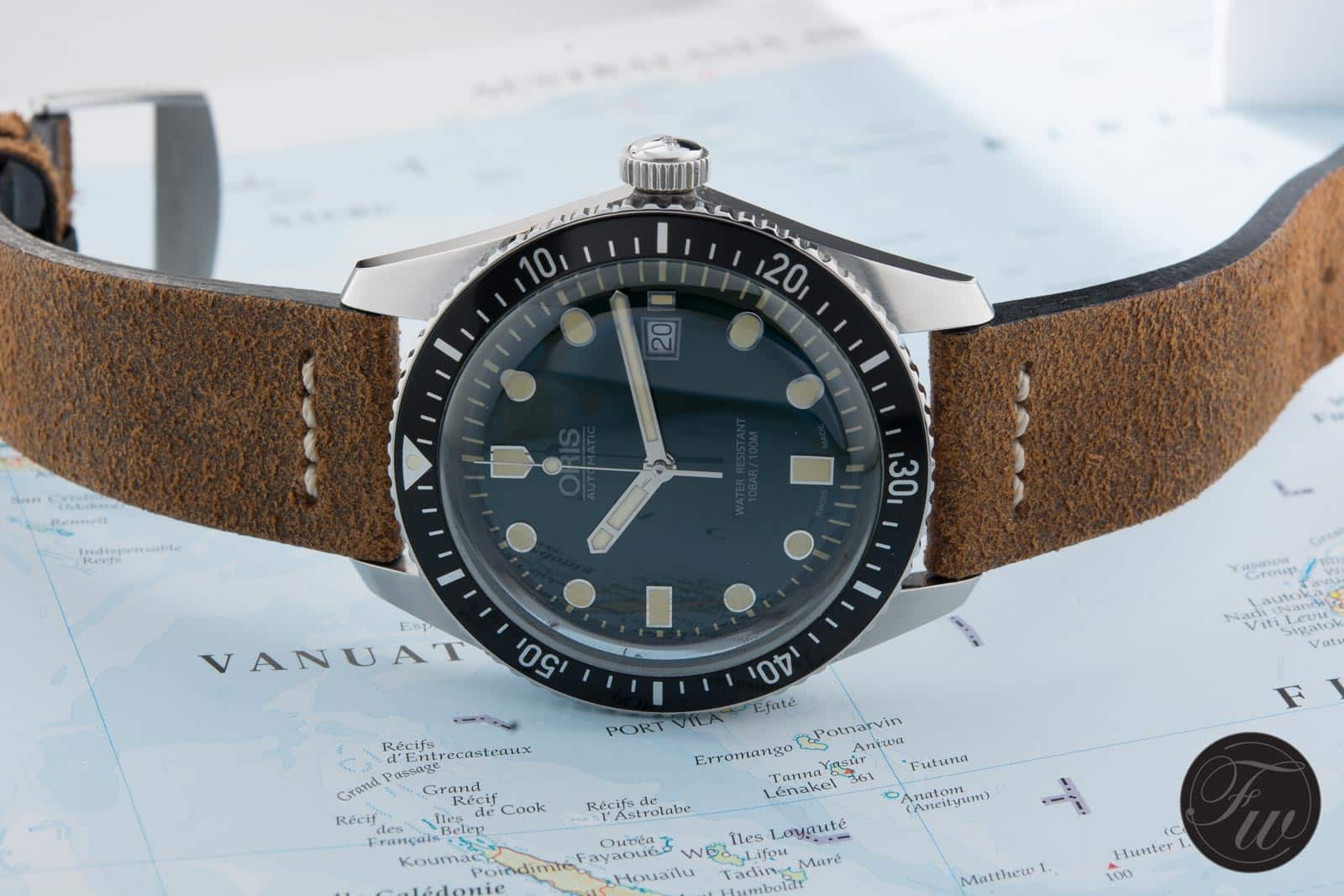 Some Thoughts
The idea of being able to choose from a wide variety of Oris Divers Sixty-Five watches is nice. To be brutally honest, I would probably go for the original one myself, that is the original 're-edition'. Just because it comes closest to the original 1960s watch. Besides that 40mm watch, this green dial 42mm version and the bronze Carl Brashear models would be next in line. I think they are well done and nicely designed. I do think that Oris needs to be careful not to overdo it, there are limitations when producing several variants of a certain watch. Let's just not hope they come with a DLC or PVD black version next year.
Pricing
This watch has a list price of 1850 Euro, on leather strap. The Oris Divers Sixty-Five green dial on bracelet retails for 200 Euro more, 2050 Euro. To be honest, I would be doing that and get a nice vintage leather strap for it on the side. The bracelet is very comfortable, well-made and has the nice rivets (they are not riveted all the way down to the clasp, which is a bit of a pity). Let's hope Oris will keep the prices sane next year as well, and that they come up with some original new angles for one of their heritage pieces. Oris has a good game going on with the Sixty-Five models!
For more detailed information, visit the official Oris website.