P1lot One Watch Ready And Delivered
Two weeks ago we published an article on the P1lot One watch: a pilot's watch for a Dutch on-line watch community that was designed, developed and produced by a couple of members of that community. Last Sunday was the official release of the watch, hosted at Teuge Airport in The Netherlands, the perfect location for such an event.
The watch was produced in a limited quantity of just 52 pieces and almost all (50) members of the Dutch horlogeforum.nl website who ordered the P1lot One watch were present that day.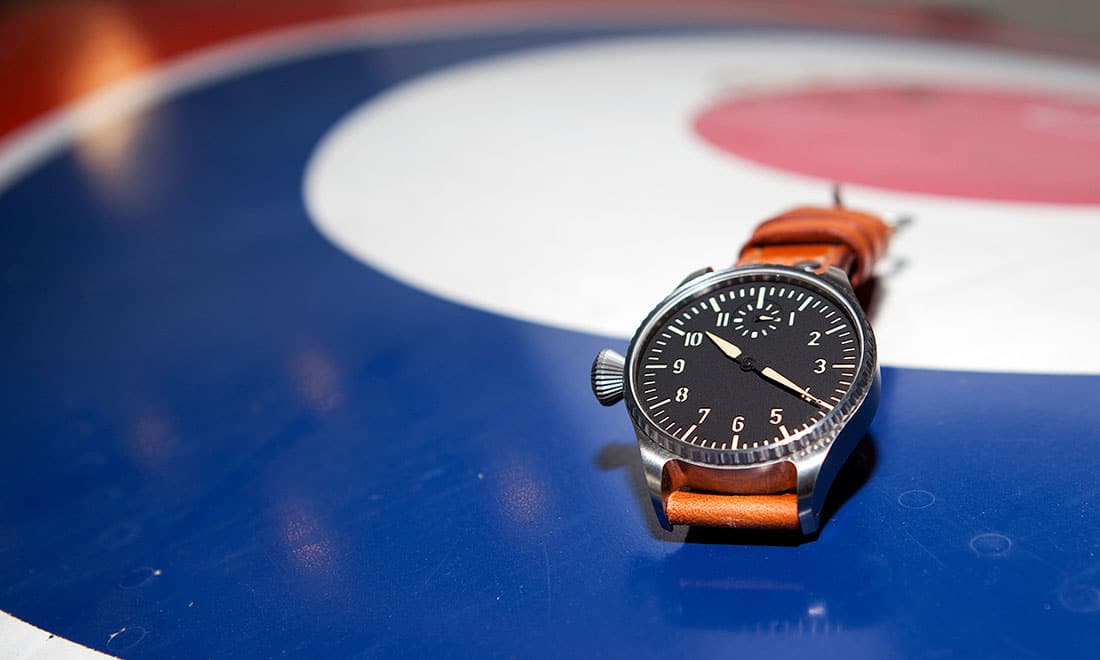 Almost all P1lot One watches (43mm x 12mm, grade 5 Ti case) have been delivered to the forum members who came down to Teuge airport. The P1lot One watches were packed in a beautiful leather watch roll, made by Rob Haaring, one of the project members.
After a short welcome speech by Teun van Heerebeek (responsible for the design of the watch) the P1lot One watches were presented to the guests. All watches were placed in an ammo case and were presented one by one to their new owners. After almost 9 months of waiting, everyone was thrilled to see the final result of this project. The people who ordered a P1lot One watch and couldn't make it to Teuge Airport have received the watch via mail. As soon as everyone received their watch, some of the props that were used for the P1lot One watch images were auctioned.
There was also some time to have a look around in the hangars of Teuge Airport to admire some of the old planes that were exhibited.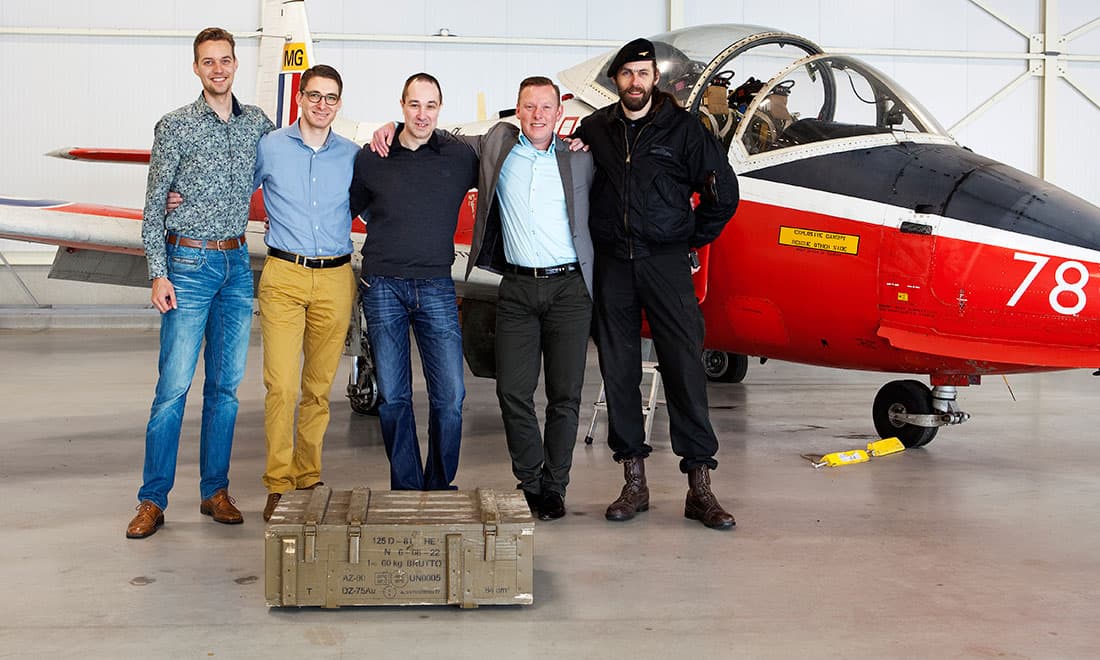 The whole project team was present, as can be seen on the image above. From left to right, Rob Haaring, Teun van Heerebeek, Remie Beijer, Hans de Ree en Jan Binnendijk. In front of them, the ammo case with all the 52 P1lot One watches.
Above, the P1lot One watch together with a shark-chaser. I hope the person who bought this during the small auction that was held last Sunday will never need it.
As written in our previous article, there are four different versions of the P1lot One watch. All variations are shown in the image below: orange (luminova) with a fluted bezel, orange with a smooth bezel, white (luminova) with a fluted bezel and white with a smooth bezel.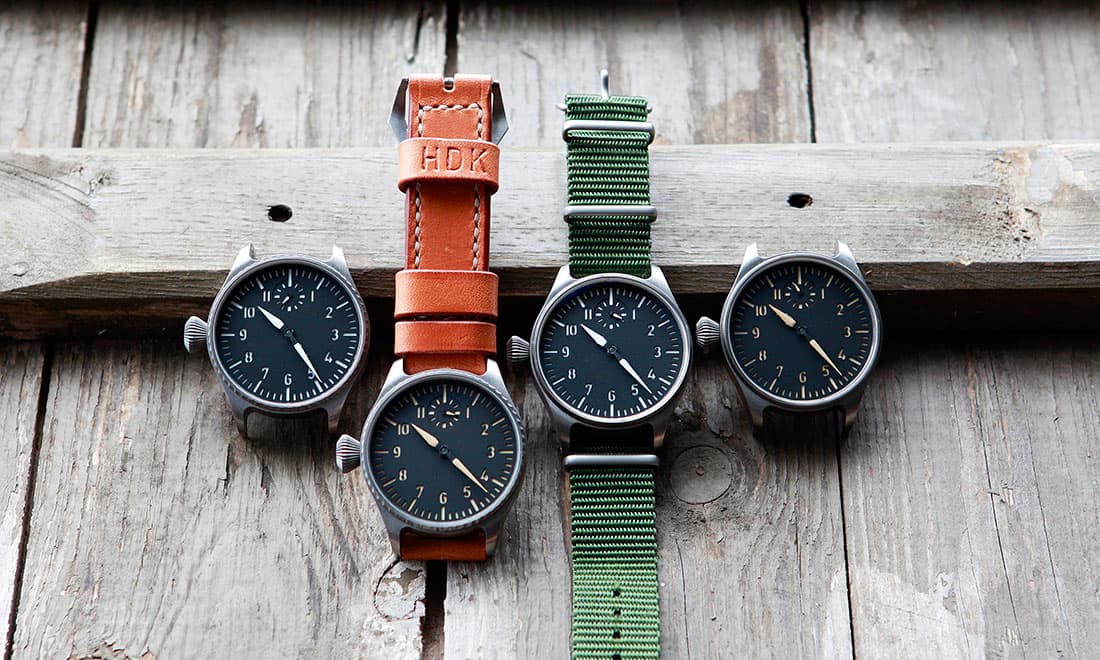 The P1lot One watch had a price tag of just €499 Euro (including VAT) and is delivered with a nice ETA (Unitas) caliber 6498-1 with nice Côtes de Geneve finish on the bridges and perlage on the main plate. One of the few things that wasn't made in The Netherlands but at least these movement were supplied by a Dutch watch manufacturer.
More can be found below and more information regarding this project can be found on p1lotone.nl.