Pre-Owned Spotlight: Finding The Perfect "Grab And Go" Watch — Options From Seiko, Citizen, And Longines
With these watches, you won't have to set the time or the date!
Sometimes, you just need a watch that's ready to roll. Maybe you've got your hands full with the kids, you're in a hurry because the rain is about to come down any minute, or you simply forgot to put on a watch that day (hypothetically speaking, of course). In all those cases, it would be nice to have a watch right there next to the door that's always ready for you to just grab and go. When you put it on, it's already running, the time is correct, and you don't even have to think about setting the date. Let's see what options there are on the pre-owned market.
In part, the idea for today's theme comes from the Seiko Kinetic Perpetual Calendar that I wore for 15 years straight. I'm really enjoying the mechanical watches in my collection right now, but I do occasionally think back to those days when I only had to set my watch for daylight savings. Sometimes, it's so convenient to just be able to put a watch on without having to think about setting it. This article was also inspired by a certain other Seiko watch…but more on that later. Today's first pick is another Japanese-made watch. Let's take a look.
Citizen Chronomaster ref. AQ4020-54Y
At first glance, you might see the Citizen Chronomaster as a classy-looking quartz watch that tells you the time and date. But there's actually a lot going on under the hood. First of all, its 37.5mm case is made out of titanium, which makes it very comfortable to wear on the wrist. Then, the finishing on the hands and indices is something the people at Grand Seiko could be jealous of. But the most impressive thing might even be the thin layer of washi (traditional Japanese paper) underneath those indices and hands. First, it looks beautiful with its fine, subtle texture. Even better, it is thin enough to let sufficient light through to charge the A060 Eco-Drive movement inside.
This movement is accurate up to ±5 seconds per year. And with its perpetual calendar, it will even keep perfect track of what date it is. This is a Japanese Domestic Market model, though, so it might be harder or more expensive to find a new one outside Japan. However, on Chrono24, prices start at around €2,000, which isn't crazy for such an impressive piece of engineering.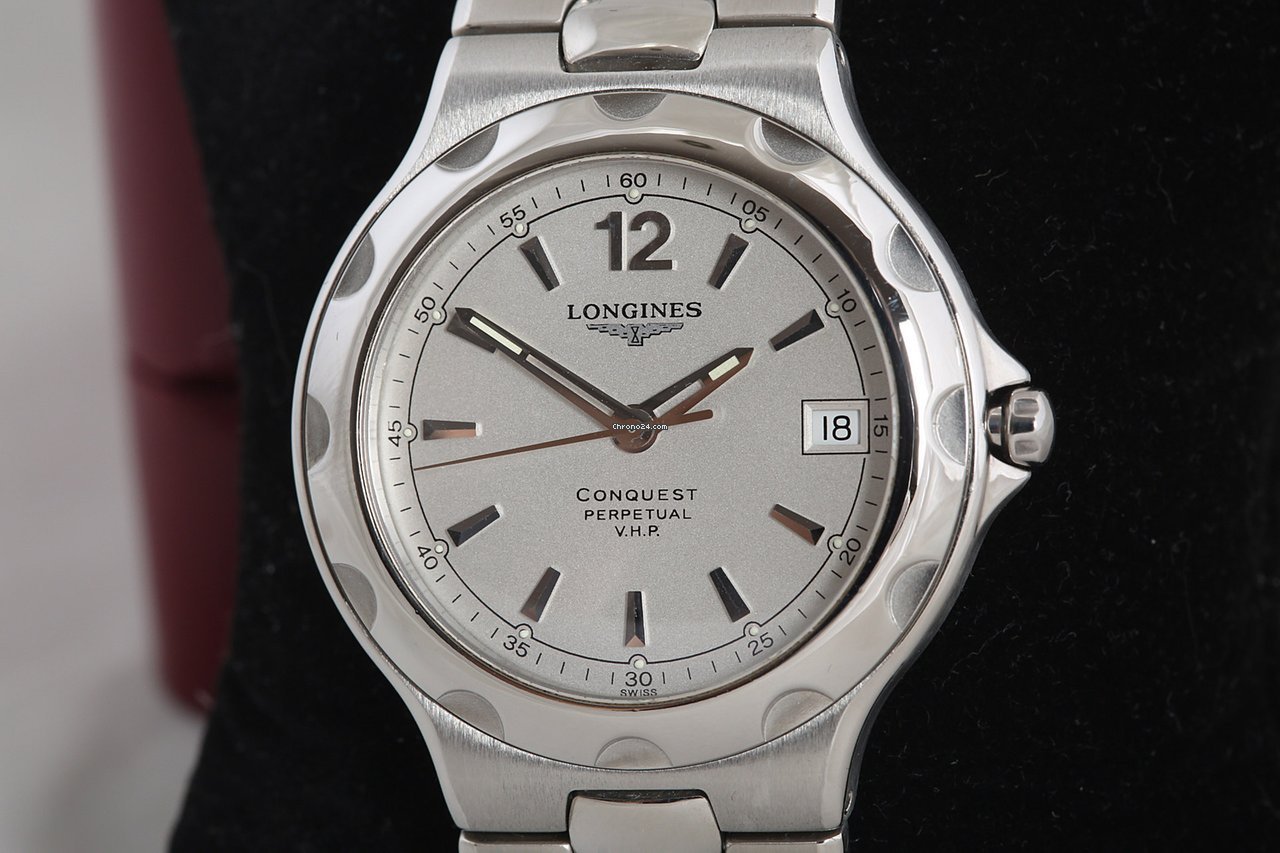 Longines Conquest ref. L1.639.4
When I started this search for "grab and go" watches, I didn't expect to find this older Longines Conquest, simply because I wasn't aware of its existence. The current Conquest model on the Longines website is a rather formal-looking and not-so-exciting watch to look at. However, this earlier iteration, with its integrated bracelet and dimpled bezel, looks a lot more exciting. Its 37mm case size also feels a bit more appropriate than the current model's 41mm size. And just like the Citizen Chronomaster, the Conquest also has a perpetual calendar on board.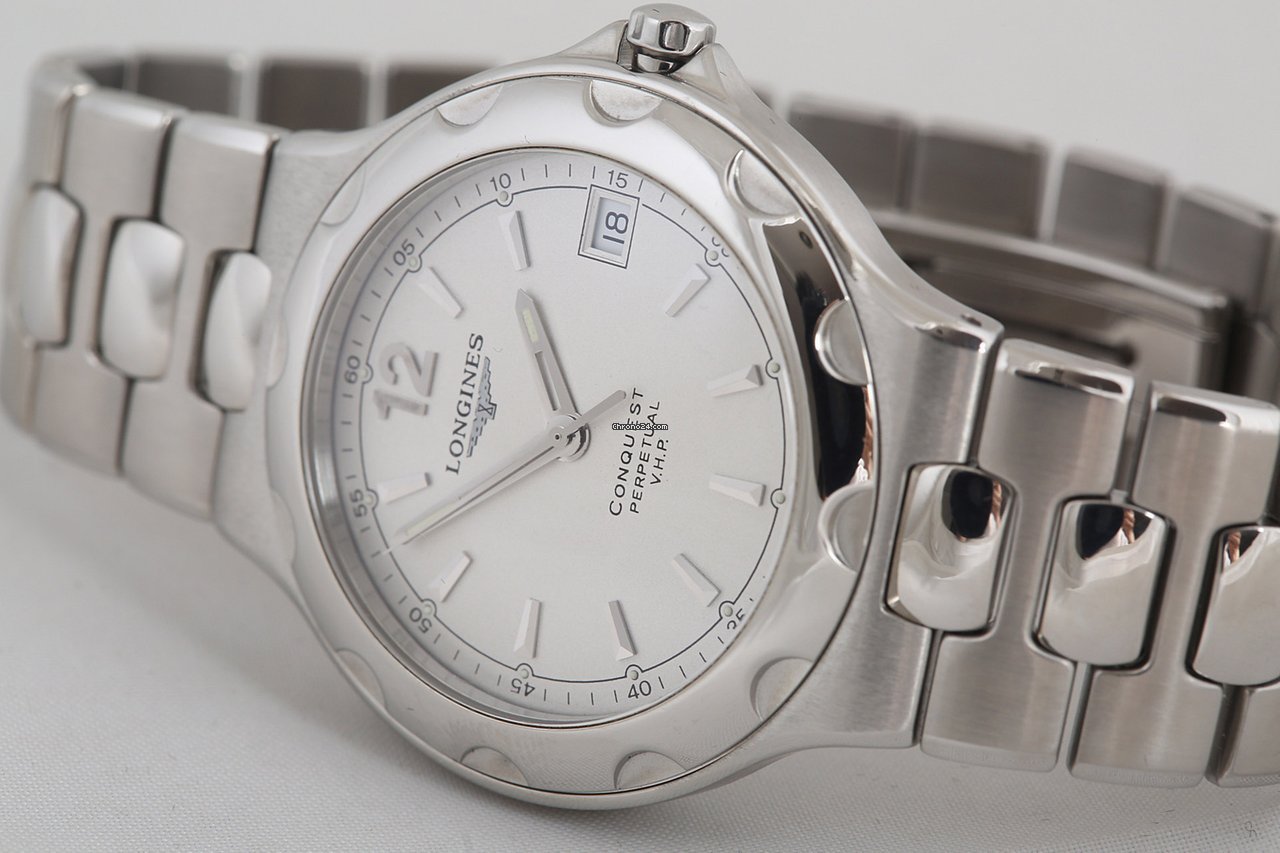 This watch doesn't have a solar-powered movement inside, unfortunately, but it's no slouch either. It houses a thermocompensated ETA 252.611 quartz caliber, which should also be able to keep accurate time to ±5 seconds a year. But the best thing about this little powerhouse might be its price. There are two of these Conquests on Chrono24 right now, and the cheaper one is available for just €672. That's a really good deal for such an accurate quartz watch on an oh-so-popular integrated bracelet. But be quick because I just might snatch one of these up!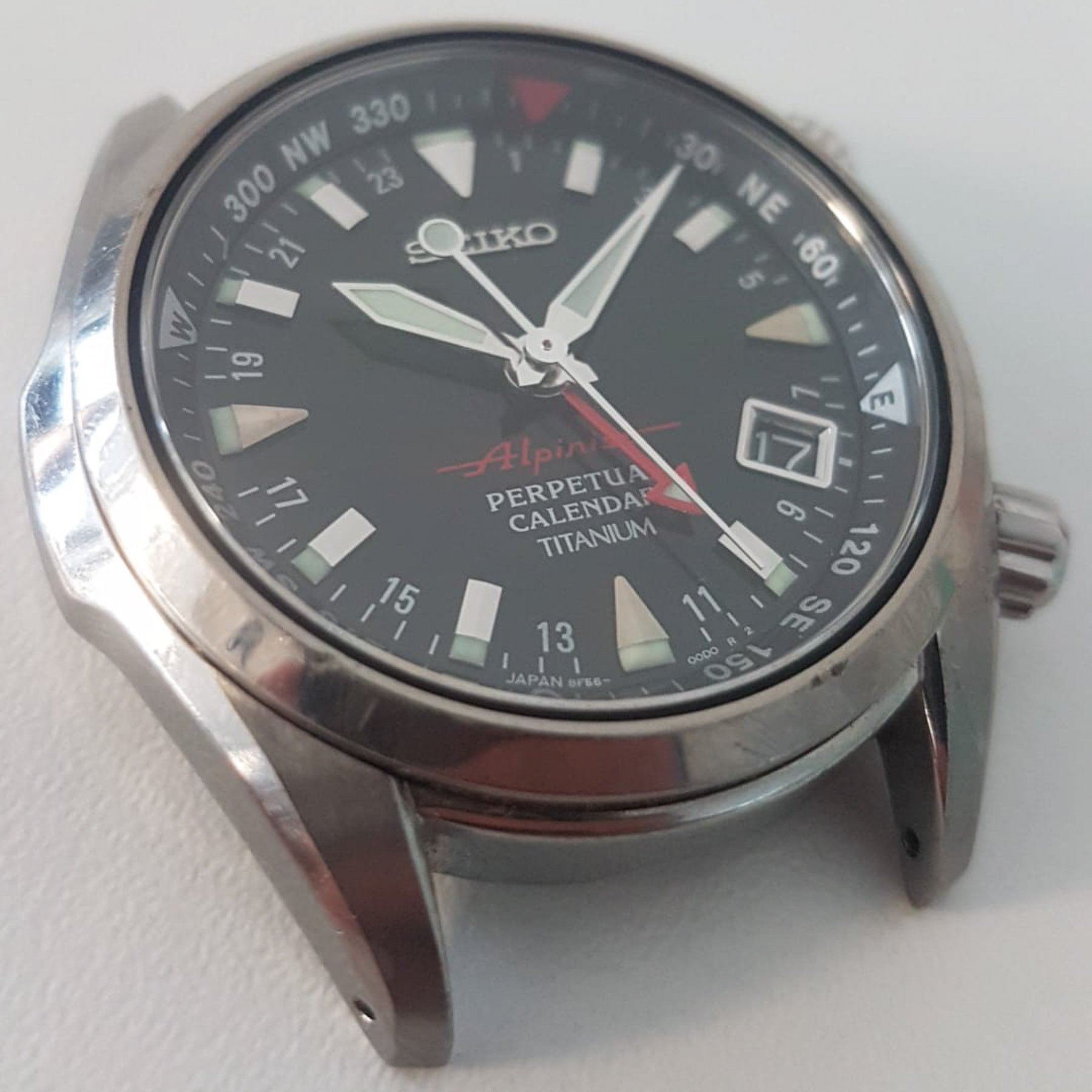 Seiko SBCJ019 and SAGM005
But the watch that actually got me started on this topic is the Seiko SBCJ019 Alpinist GMT. I was preparing to write my part of a recent Sunday Morning Showdown when I came across this reference in Jorg's review of the new Seiko Alpinist GMT. It also appears in Mike's article on the history of Seiko Alpinist watches. To be honest, I wasn't aware of this reference. I used to own a Seiko Kinetic Flightmaster GMT in titanium, which looks a bit like the SBCJ019, but it doesn't have a perpetual calendar. But that makes all the difference because, even though the time was always set, the date wasn't, which I found annoying.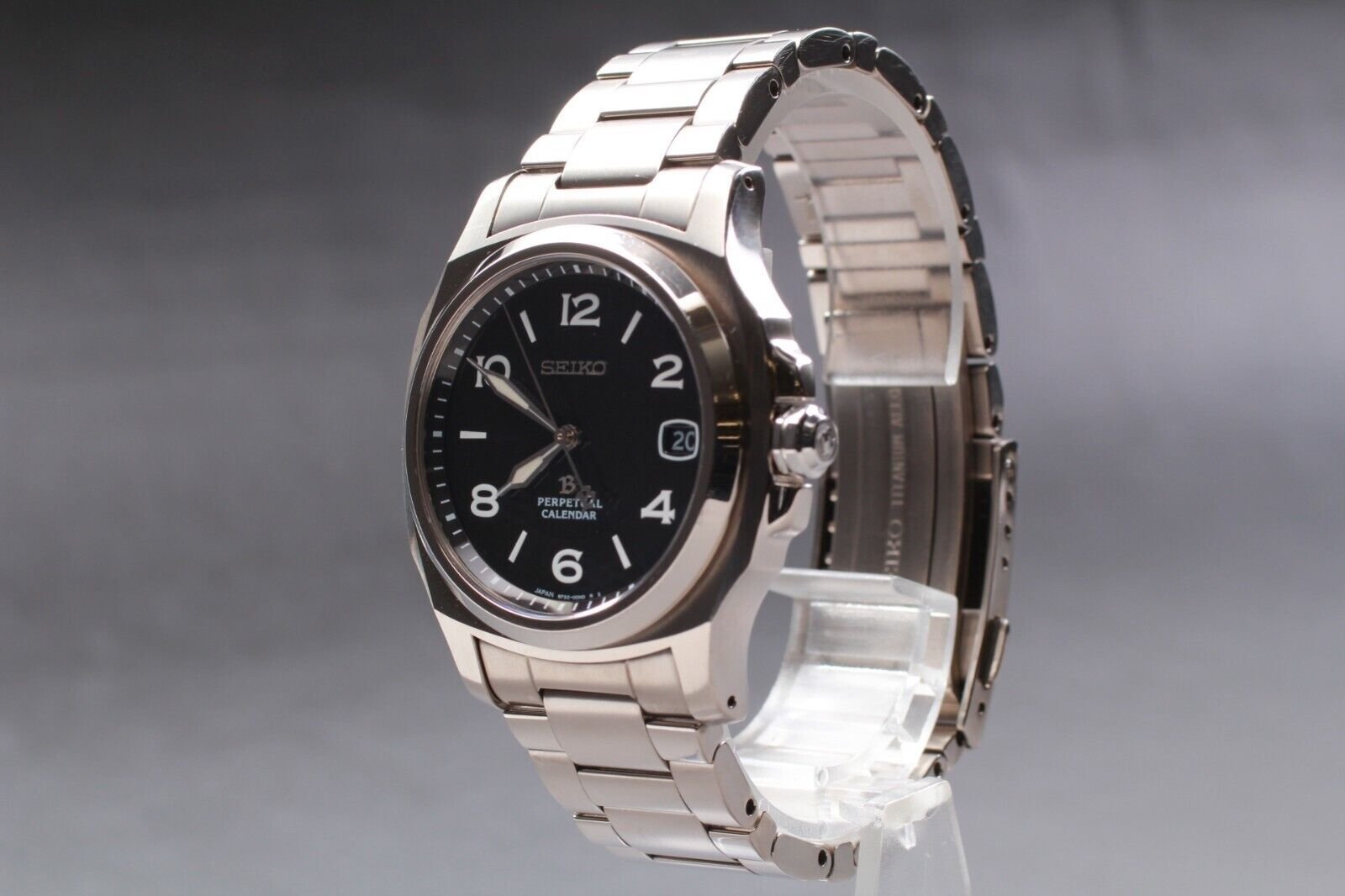 Prices of the Seiko SBCJ019 have gone up quite a lot, though. It seems like you won't find one below €1,000, at least not on Chrono24. So I also started looking at some cheaper alternatives. This SAGM005, for example, isn't a GMT watch, but it does have a nice cushion case, and it also boasts a perpetual calendar. And at €859, it's a little more affordable than the SBCJ019. The SAGM005 is part of Seiko's Brightz collection, which, according to Cazalea on WatchProSite, was "[…] aimed at professionals with a serious outlook on life, a no-nonsense attitude toward time, and a desire to look sharp but not flashy." That sounds just like me!
Final words
To be honest, I would have a very hard time choosing between any of these watches. They all have their strengths and weaknesses. The Citizen Chronomaster might be a bit too expensive, though, so I might choose between the Seiko SAGM005 and the Longines Conquest. But for now, I'll keep searching a bit longer to see if there are any other watches out there to consider.
Which one of the above options would you choose as a "grab and go" watch, or what's another option that would you propose? Let me know in the comments below.