#PURPLE: A Juicy Alternative To Monochrome Dullness — Watches From NOMOS, Hublot, And William Wood
It's time to add another color to your wardrobe
I wasn't going to admit to remembering the less-than-fantastic Prince movie Purple Rain, but the hit single is ringing in my ears. For those of you still scared of flashy yellows, pinks, and reds, purple provides a luxurious tone. So read on, get dressed up, and add some shots to your Instagram with #PURPLE as the confident hashtag.
While perhaps more suited to the dimmed lights of a secluded restaurant than beach life, there are many ways to interpret the grape flavor of purple. From Hublot's breezy flash to the dark suavity of NOMOS, choose your favorite and match it up with some cool gear from our purple-tinged list.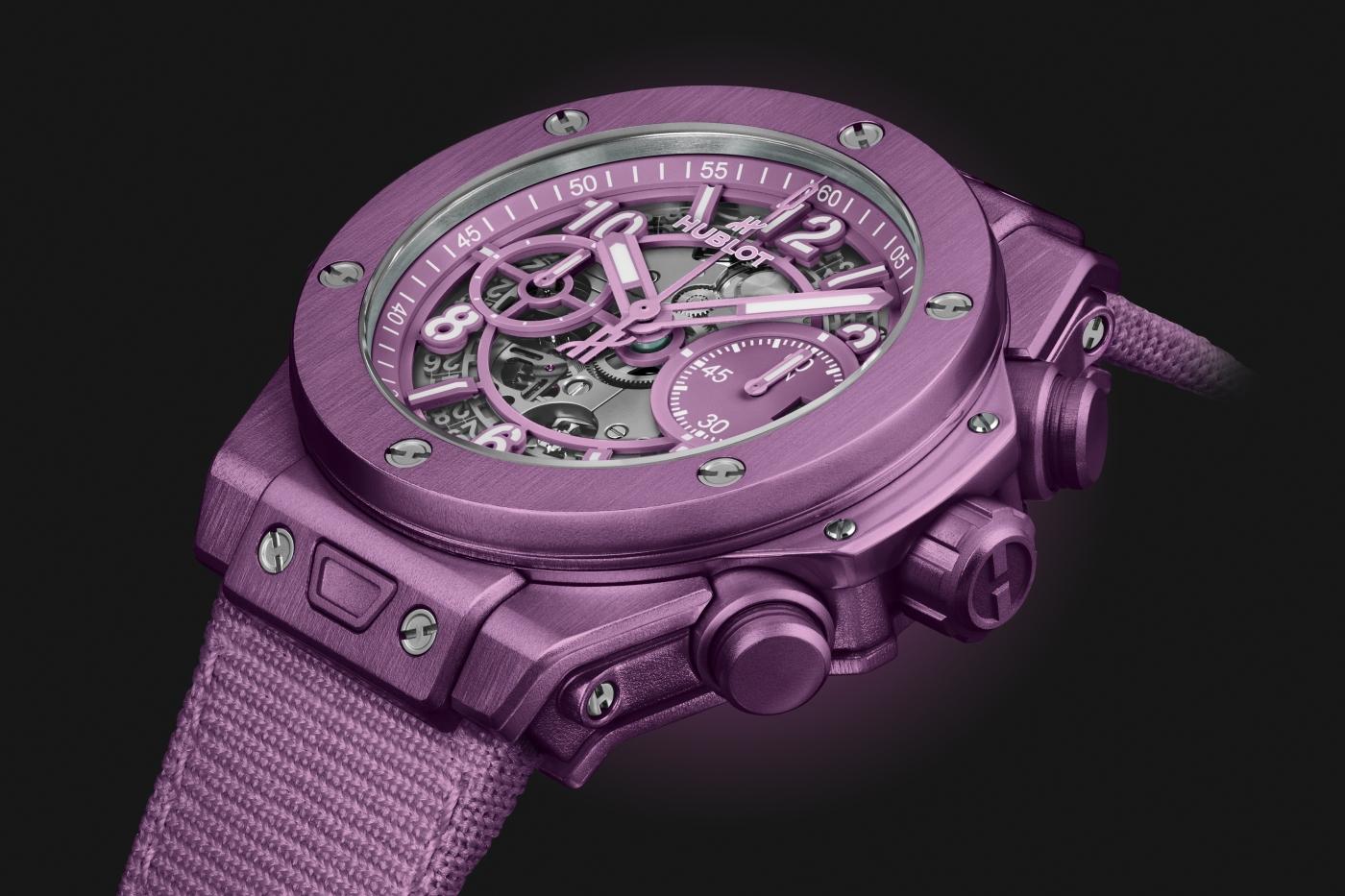 Hublot Big Bang Unico Summer Purple
The name says it all, and this particular shade of pink-ish #PURPLE could only come from Hublot. With the same light aluminum case as last year's popsicle pink and blue references, this Big Bang Unico is bound to make you smile. Say what you like about Hublot's loud, diamond-studded gold pieces, but I respect their pizzazz. They might cater to a brash clientele, but come on. If you have the dosh, why not celebrate the non-pandemic summer in flashy style? Just don't be fooled by the fun image; Hublot's expertise in materiality and the art of skeletonization is more than apparent. The leather and textile strap is peak Velcro-cool (far from the wobbly Moonswatch affair), and the dial is simply delicious. Popping purple cut-out numerals, registers, and big hands reside above the delightfully complex HUB1280 caliber with a reassuring 72-hour reserve. Get it for €21,700 from a Hublot boutique.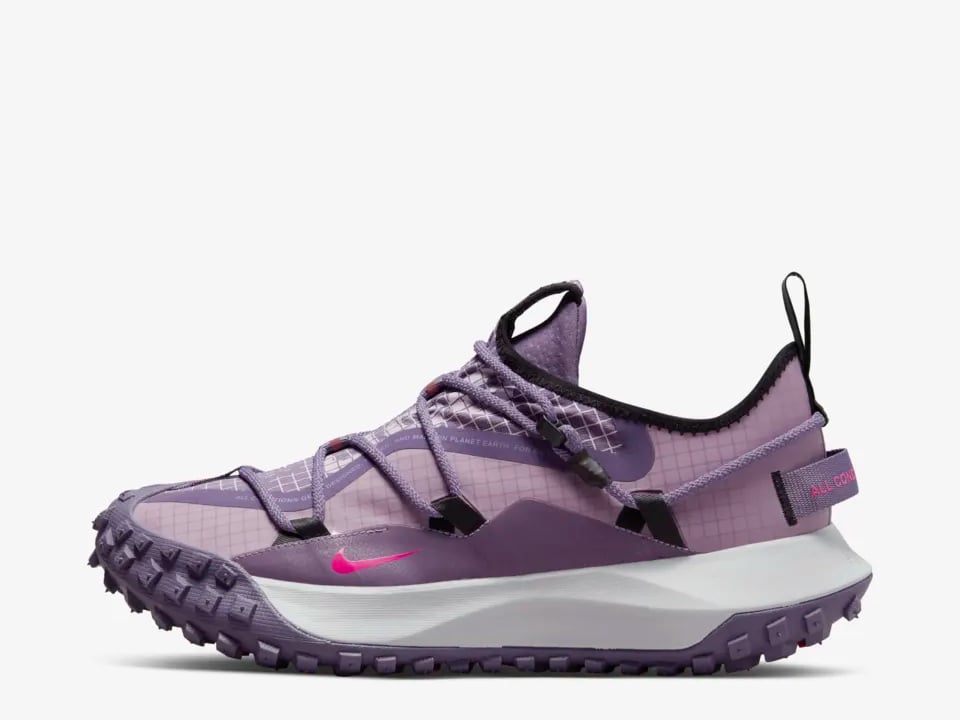 Nike ACG Mountain Fly Low SE "Canyon Purple"
The flashy Hublot needs some bold trainers to fit the non-conformist image, and these eccentric runners have what it takes. With a soft purple colorway and weatherized leather and canvas, these are the ones to put on if you're planning an (urban?) hike with your Hublot. The rugged waffle-pattern sole has a sense of purpose about it, and to be honest, probably more than you'd be willing to put a Hublot through. But you can, so man up and get to those trails. These kicks will make that forest run a pure joy. Even if you're more of an urban rambler, these will magically make hard asphalt feel like soft moss. Available as of today, June 14th, these trainers will "run" you €149.99.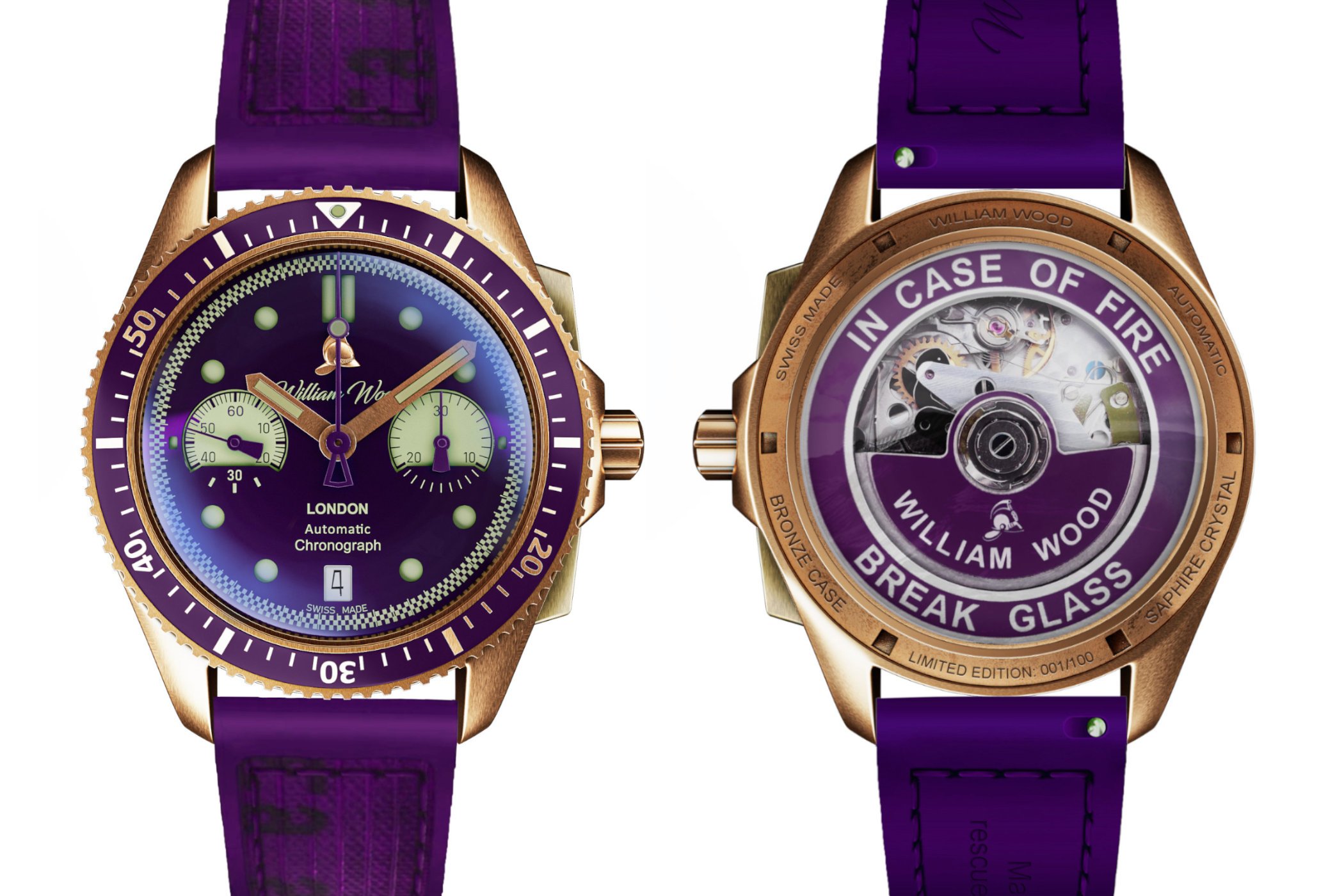 William Wood Triumph Bronze Jubilee Chronograph
A young brand with a vision, William Wood is known for its red-dialed watches and upcycled straps. These straps are cool hybrid creations made from rubber and reworked fire hose material. Created in memory of the founder's grandfather and the work of firefighters, these details are why we love microbrands. The Triumph chronograph has been featured in the New York Times, with one example sold for charity bringing in $19,000.
Just like the Fears we told you about a couple of weeks ago, this #PURPLE delight was made to commemorate the Queen's Platinum Jubilee. The registers evoke fire-engine gauges on a distinguished royal-purple backdrop. The 41mm case is made from bronze, providing a darker patinaed contrast to the purple details over time. With the Sellita SW510 self-winding movement and a timing bezel, it's a bright splash of color and functional too. You can pick this one up for £2,795 from William Wood.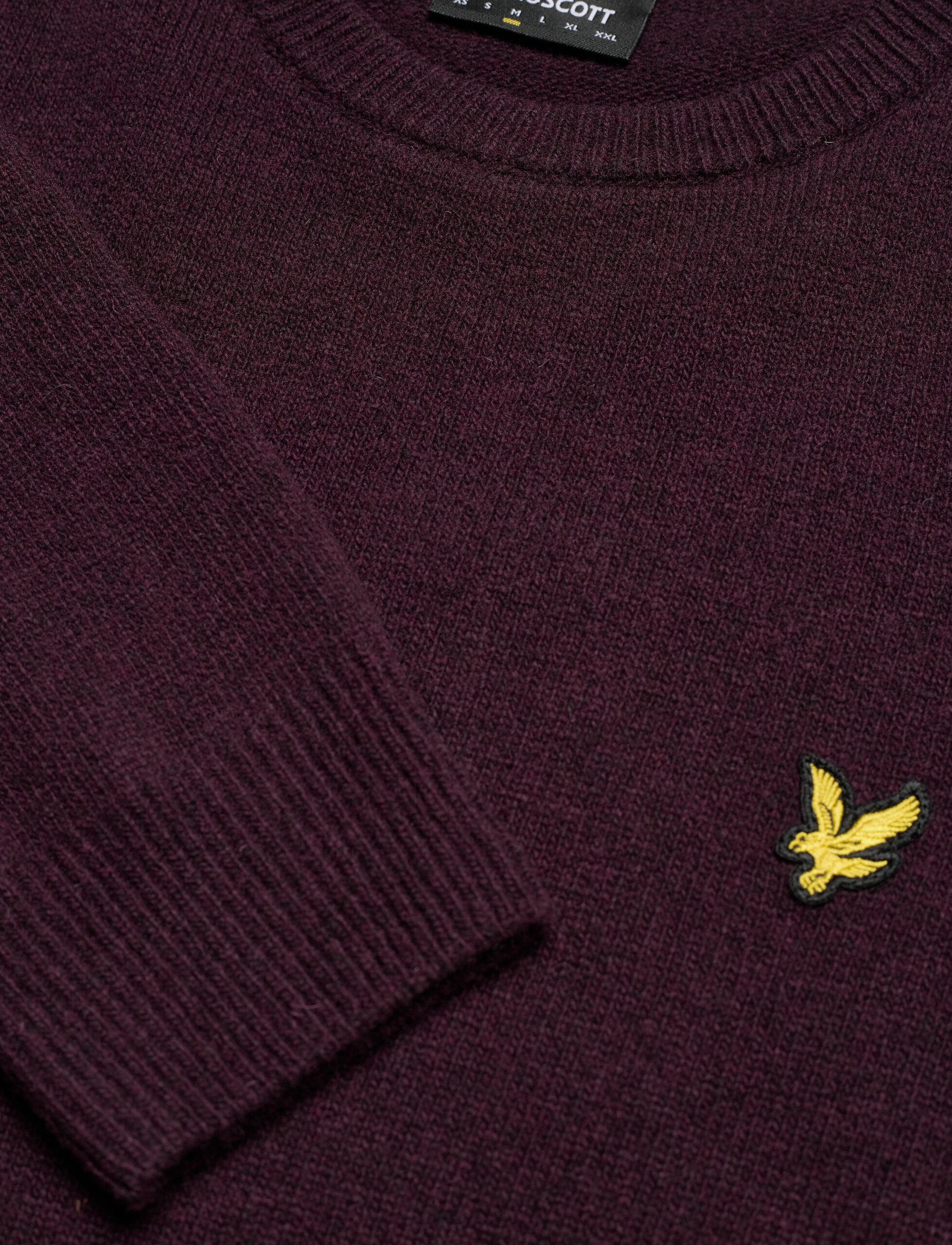 Lyle & Scott Lambswool Blend Jumper
For those cooler nights, nothing beats a soft lambswool jumper, and my favorite brand Lyle & Scott does make a rather fetching purple number. For around €90 (unless you snap this up in the sale), you'll have a plummy jumper to broaden your wardrobe's color spectrum. In all honesty, even if the jumper is too much purple for you, with just socks or a thin bracelet, you're good. That's all it takes when you have a pop of unusual color in a watch, and you'll impress fashion-conscious friends and partners alike.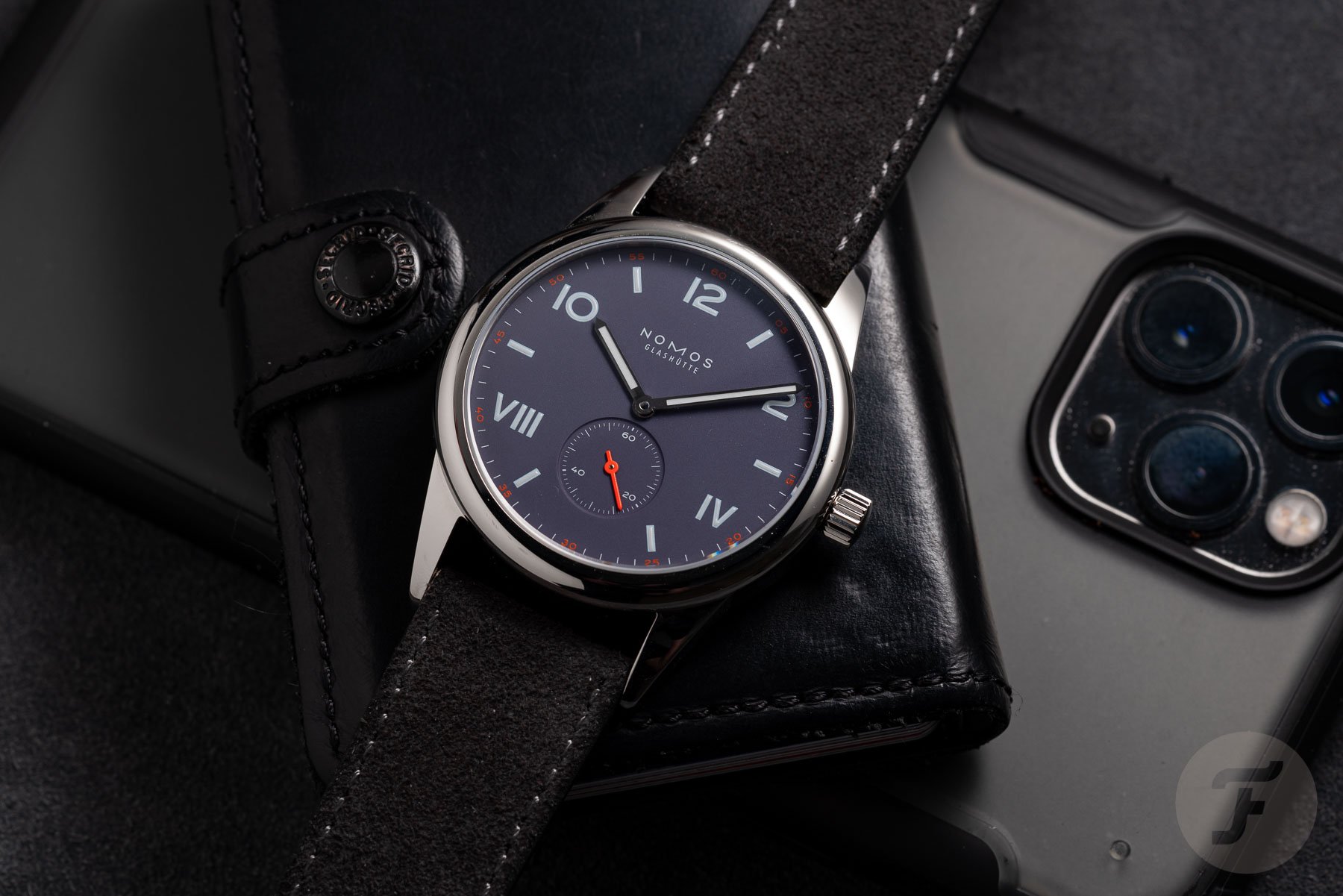 NOMOS Club Campus Blue Purple
I almost feel guilty for including this blue-ish watch. Purple, however, is many things, and here is a very understated tone that will look dark blue in most lights. But this is its forte. Its muted color will draw you in, with its whisper of red making blue turn #PURPLE. With the brand's signature long lugs, I would pick the 36mm version. It wears like a 38mm watch, while the 38.5 feels closer to 40mm. On a soft suede strap, they are superb examples of what NOMOS can do with a simple, smooth case and a modernist dial. The popping orange double-digit minute markers play beautifully with the pointer on the small-seconds register too. The result is an understated piece of wristwear that is equally sporty as it is formal. Add an in-house Alpha movement and Goldilocks wearability, and you have a winner on the wrist for only €1,100.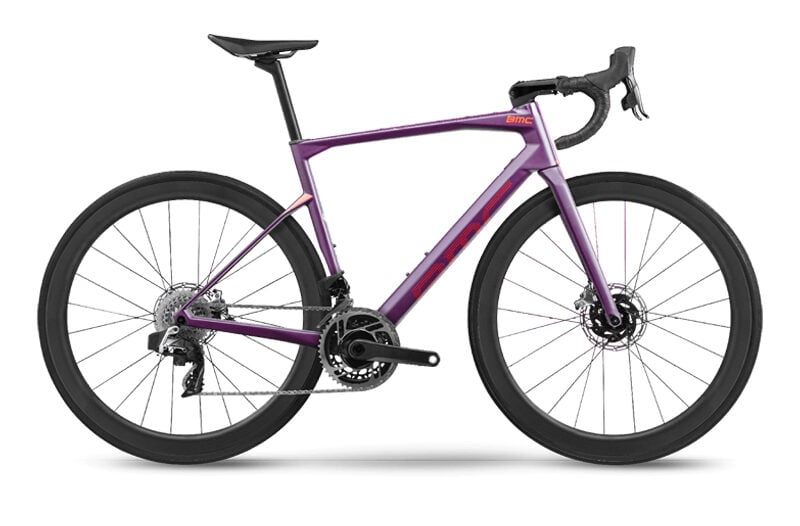 BMC Roadmachine 01 FOUR
This will not come as a surprise, but I hate matte black bikes. Whether they are electric, road bikes, or new gravel-trendy ones, why would anyone buy a bike for today's prices that looks like it has been left primed but unpainted? This is beyond me. I ride a bright turquoise Bianchi myself, but this deep purple BMC is nothing but tasty. The substantial price of around €7,800 is explained by its top-spec Tuned Compliance Concept Endurance Carbon frame and Sram componentry. The electronic Sram Force eTap AXS gear set and FORCE AXS crankset and brakes are superb, but you still need to get yourself into shape. Your speed and endurance will only quantifiably improve by taking care of your body, you know. But if you stay in shape, this #PURPLE carbon-wheeled racing machine will become a vivid-colored favorite in no time.
So, my summer-ready Fratelli, are you still scared of colors? Or am I enticing you into a whole new world of colored watch dials and fashion? Let us know in the comments, and if you have a purple-dialed watch not featured here, give us a tip.
Find me and follow me at @thorsvaboe