SIHH 2017 – Richard Mille RM 50-03 McLAREN F1 (Live Pictures)
We are always looking forward to the SIHH presentation by Theodore Diehl, who works for Richard Mille. He is a great talker, and author, and today he presented us the Richard Mille RM 50-03 McLAREN F1 timepiece. Richard Mille is known for his brilliant technical timepieces, but with this 40 grams tourbillon split seconds chronograph things got just more brilliant.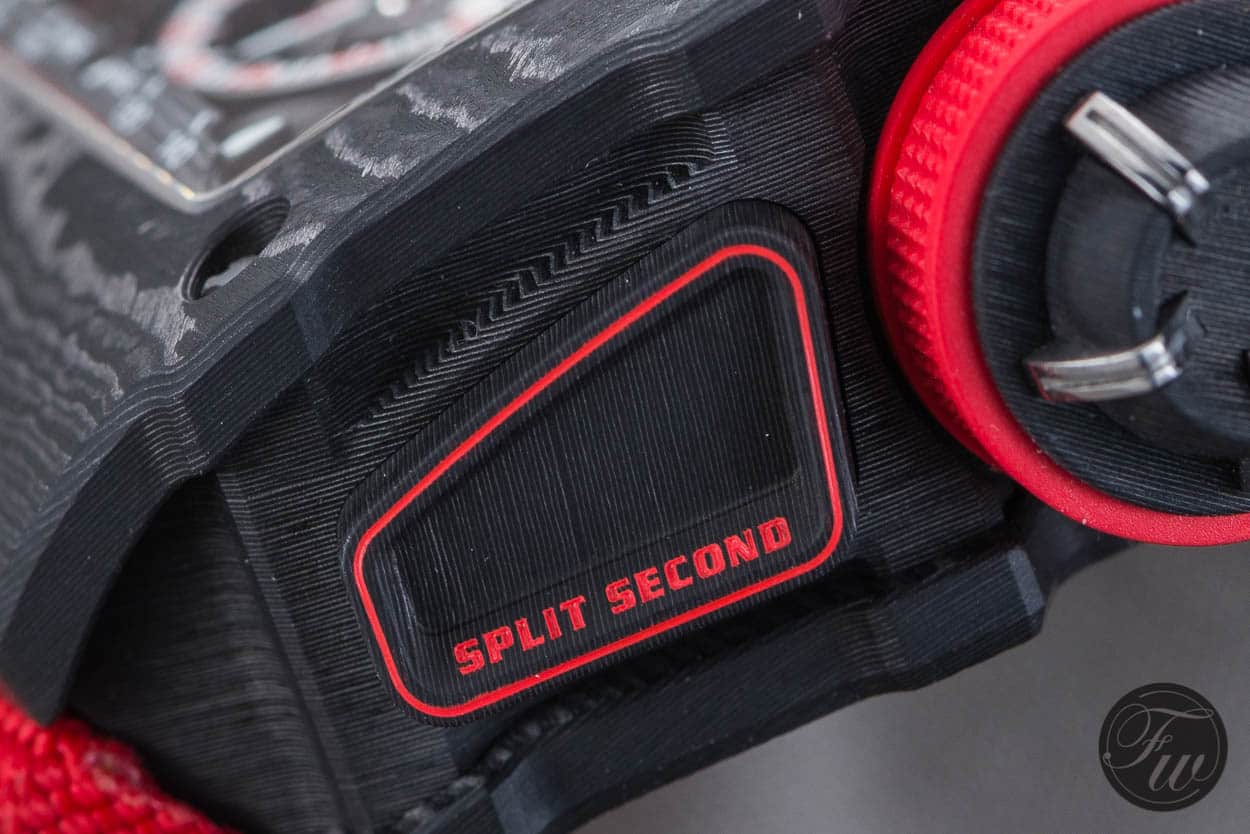 Richard Mille RM 50-03 McLAREN F1
Aside from the 980.000 Swiss Francs (excluding 8% sales tax that is) price tag, this Richard Mille is not for everyone. It is a highly complicated and technical looking timepiece, that doesn't tick everyone's boxes, but it is definitely an impressive watch whether you are into these type of things or not.
We will do a more in-depth story later on about this Richard Mille RM 50-03 McLAREN F1, as there is a lot to tell about the background with McLAREN but certainly also about the use of Graphene (a nanomaterial injected into the TPT Carbon case that is six times lighter but 200 time stronger than stainless steel).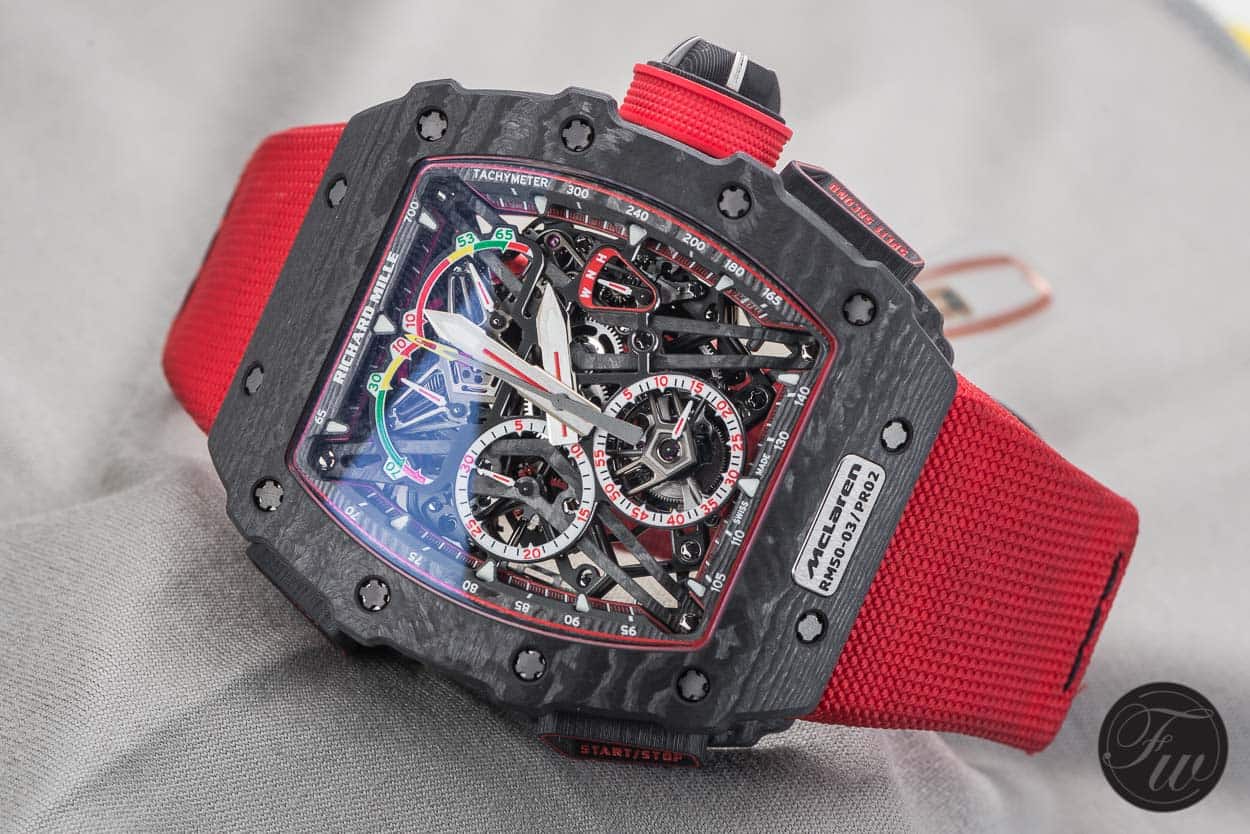 Calibre RM 50-03
Not only the used materials (resulting in a 7 grams movement and, in total, a merely 38 grams timepiece) but also the complications are mind blowing. The RM 50-03 McLAREN F1 has a hand-wound tourbillon movement made of titanium and TPT Carbon. Besides a tourbillon, there's the split seconds chronograph, torque indicator (looking like a McLAREN dashboard), function indicator and the calibre RM 50-03 movement has a power reserve of approximately 70 hours.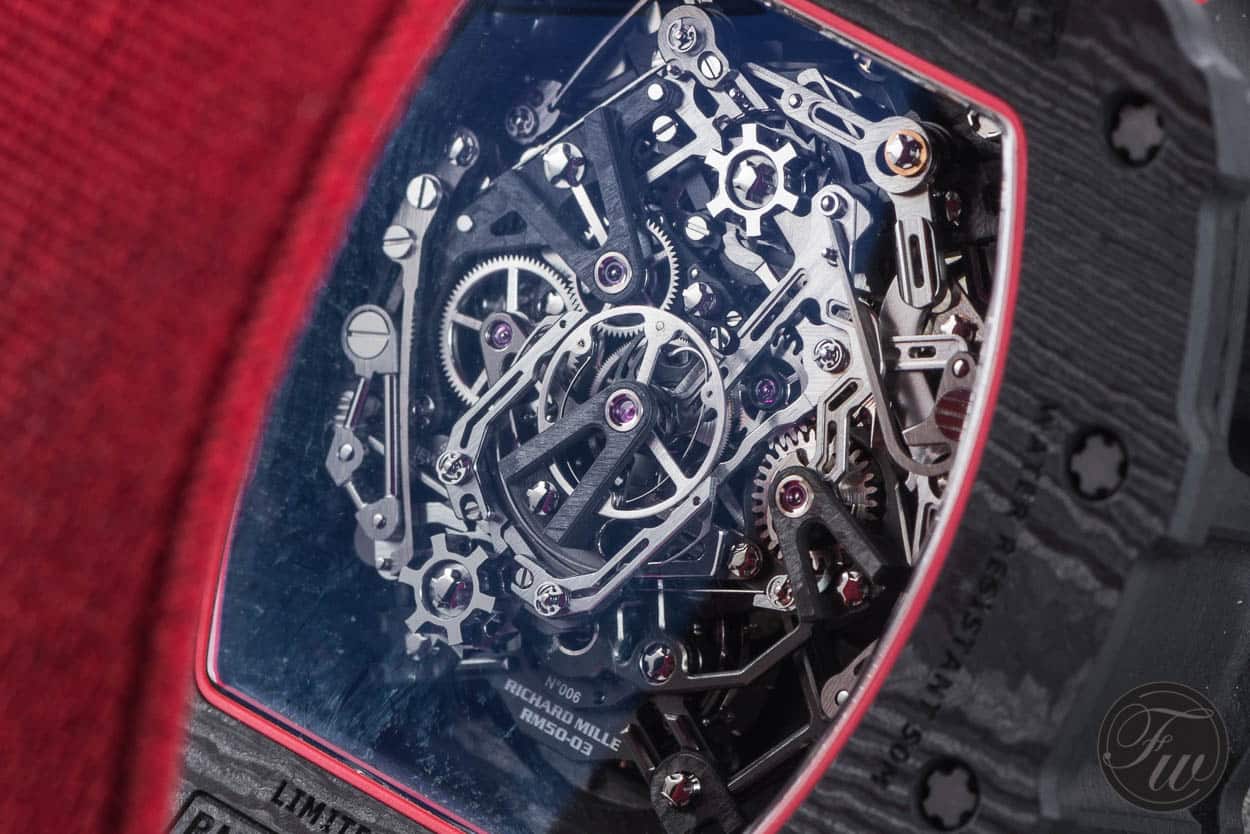 RM 50-03 Design
As you can see on the images, the Richard Mille RM 50-03 McLAREN F1 timepiece has this über technical design, where those fans of F1 will probably love it for. On the dial you'll find a torque indicator, using the red, yellow and green colored indicators. This function basically indicates the tension of the mainspring. A bit to the right of the center, you will see the function indicator. We've seen this before, also on watches from other brands, and it indicates whether you are able to set the watch, wind the watch or whether it is in 'neutral' position. The small seconds hand at 6 o'clock is part of the lightweight tourbillon (made of titanium and TPT Carbon).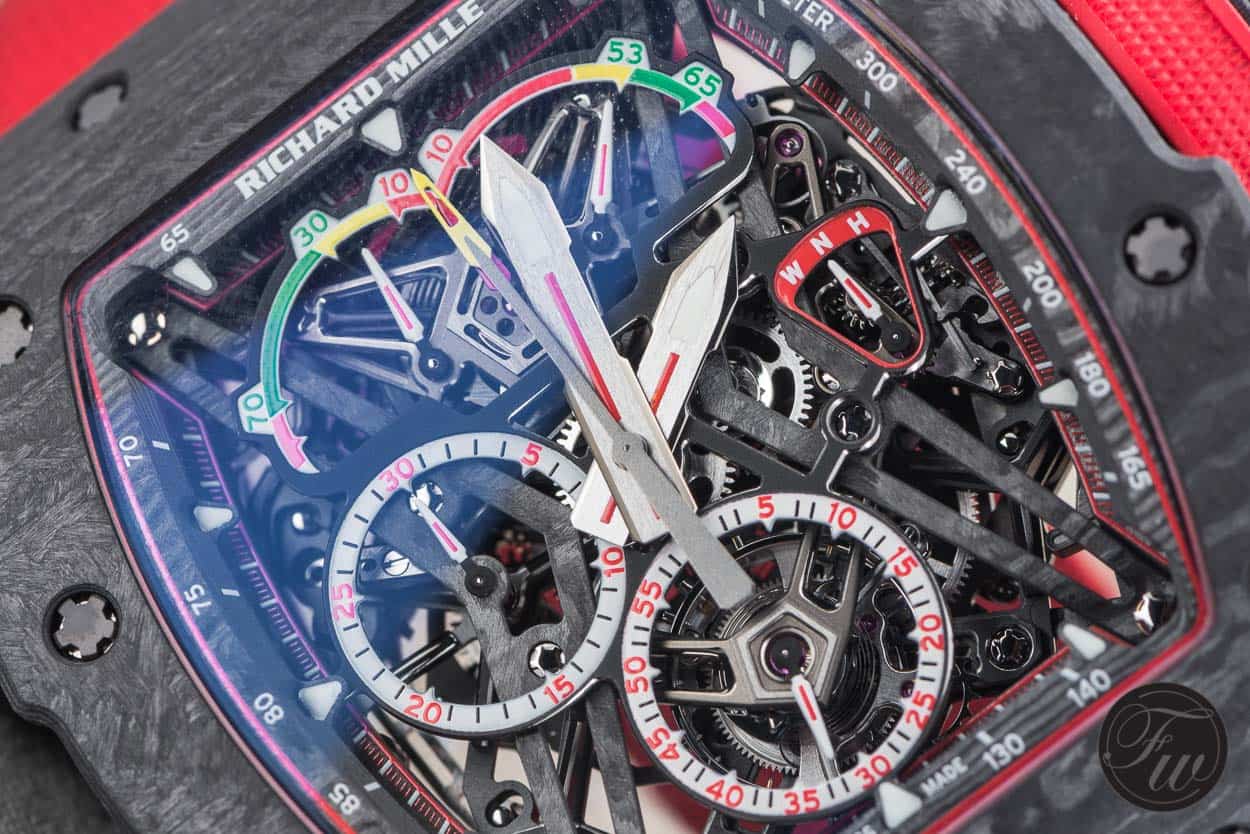 The splits-seconds chronograph consists of two hands, one with a yellow indicator and the other in red. This way, you are able to measure two intervals (with the same starting time). Very convenient for racing.
Dimensions of the Richard Mille RM 50-03 McLAREN F1 are 44.50mm x 49.65mm x 16.10mm and comes on a rubber strap that has also been injected with Graphene to improve its strength.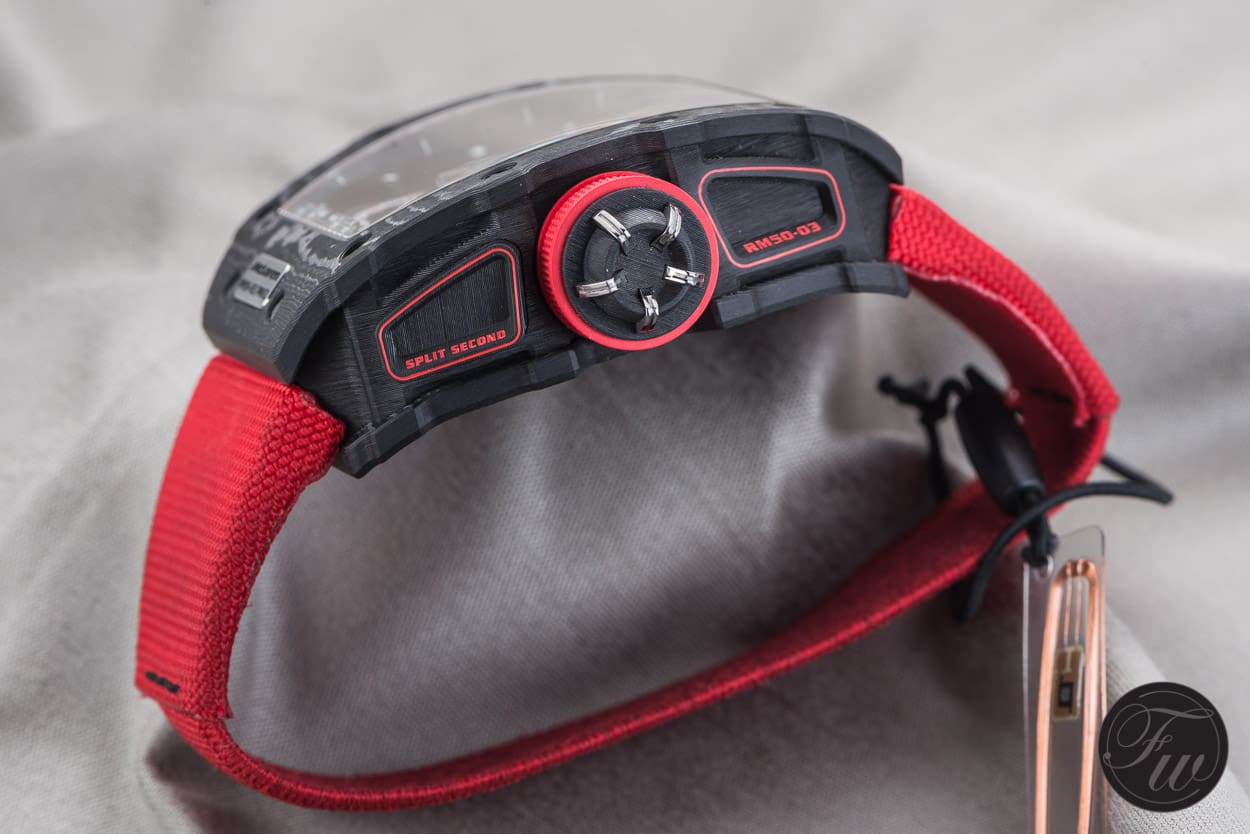 The Richard Mille RM 50-03 McLAREN F1 should also be considered shock proof, as they tested it up to violent shocks of  up to 5000Gs. Only 75 pieces will be made of this timepiece, for the fortunate watch connoisseurs. Oh, we already mentioned the price, but it doesn't really matter we think.