Rolex Panerai 3646 Ca. 1944 To Go To Auction At Webb's Auction House, New Zealand
A fascinating slice of history goes under the hammer.
The internet is a funny old place. Last week, quite out of the blue, I was contacted by an old school friend upon whom I hadn't laid eyes for more than 10 years with a bit of news I thought would be of interest to the Fratelli. Having left our northern English hometown long behind, my friend settled in New Zealand. After the best part of two decades in the watch industry, he found himself working in a managerial role for Webb's Auction house where he recently stumbled across a very interested Rolex-Panerai 3646 Type-E "Anonymous"…
This unusual watch is estimated to sell for NZD $140,000–$200,000 (€80,000–€120,000), but as we've seen in the past, Rolex anomalies have a habit of blowing past even the most optimistic estimates. I'm guessing not so many of you will be able to front up the cash for this one (I know I couldn't), but for any big-time collectors out there, stay tuned. This catalog containing this piece goes live in two days' time on August 27th, so keep your eyes peeled for that.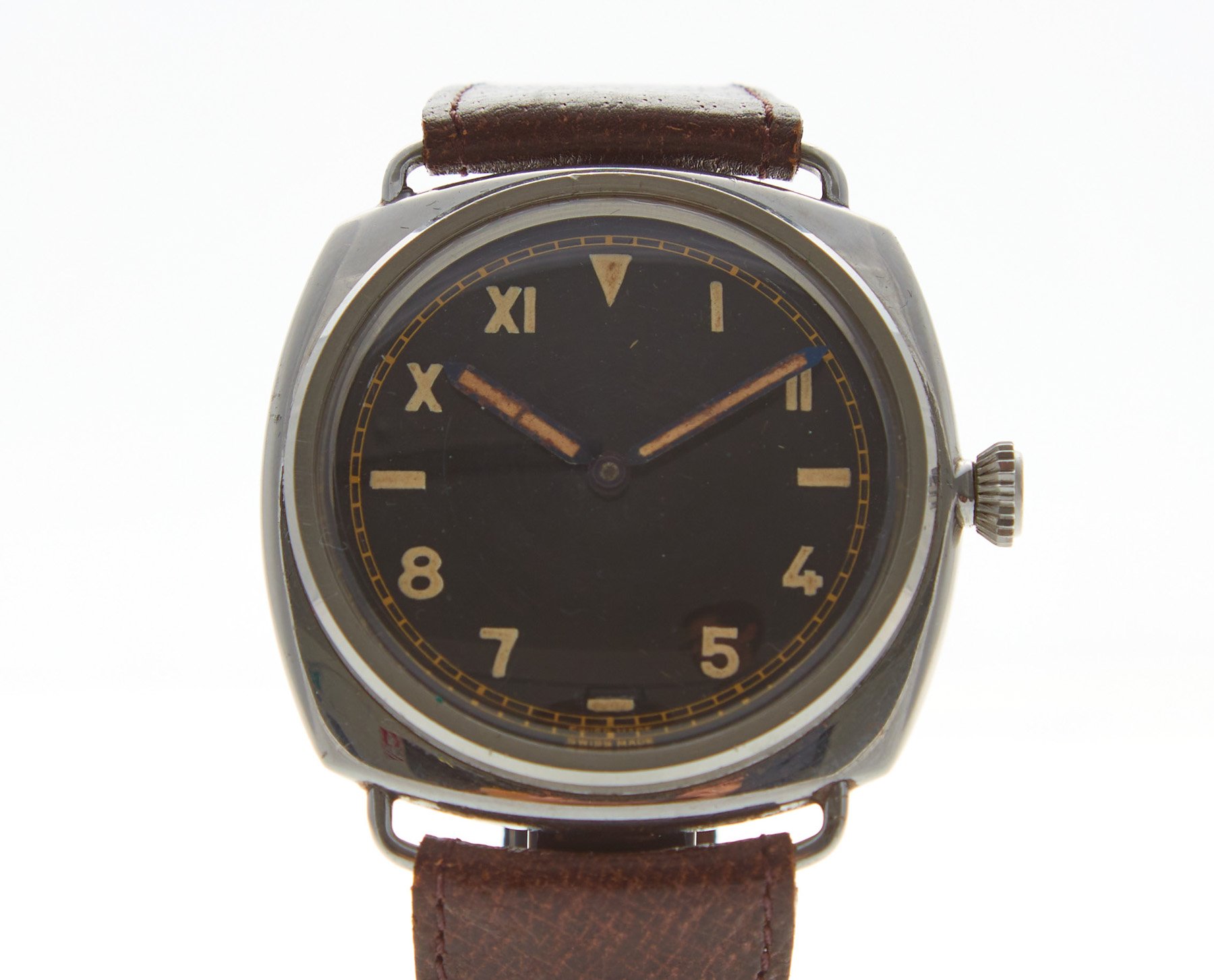 This Rolex-Panerai 3646 Type E (serial 260934) was produced around 1944. Its case is 47mm wide and made from stainless steel. Within it, sits the Rolex- Cortebert 618/Type 1 Mod. Perhaps most intriguingly, the watch features a Rolex, error-proof "California" dial with radium markers. The original crystal has been replaced and but the original is still intact and will be included in the lot. Let's see what the auction house has to say about this stunning piece…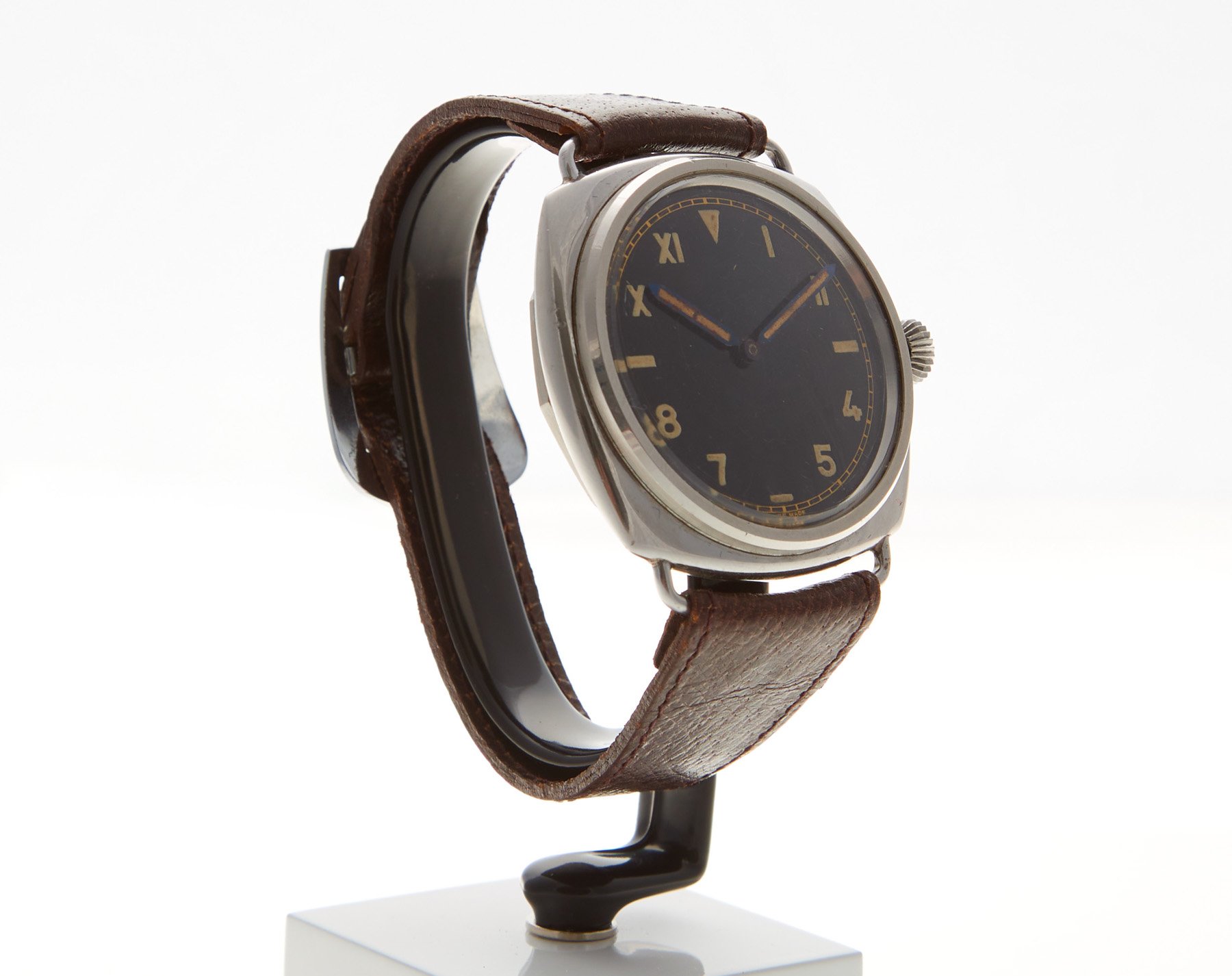 What does Webb's have to say about this watch?
Made by Rolex for Panerai, following strict technical requirements, notably a 47 mm. wide (for underwater legibility) cushion-shaped case with soldered curved wire lugs, screw-down conical crown, 12-sided case back, and a Perspex crystal. The black dial is coated with half Arabic, half Roman luminous radium numerals on a black lacquer background known as a California dial (patented by Rolex on May 30, 1941).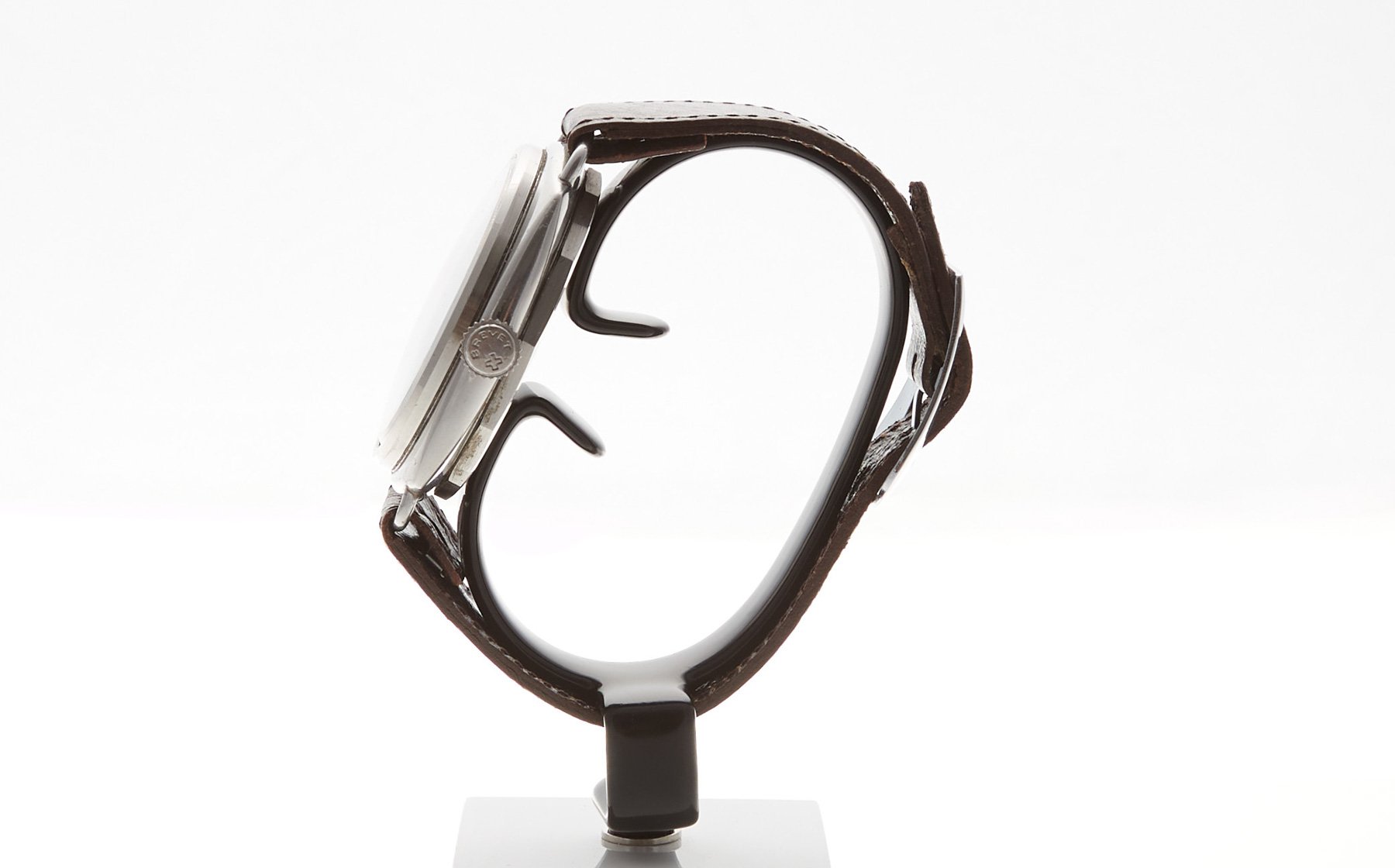 The dial of the present example is completely unrestored and in immaculate condition and has the correct, original blued steel luminous hands. The watch is in unpolished condition and shows very few signs of having been worn over the course of its 77 years of age. Similarly, the Rolex-finished Cortébert caliber 618 is in absolutely mint condition, without even a trace of a watchmaker having ever worked on it. It comes from a private collection of a watch enthusiast who has owned it for a number of years and was originally gifted it by a German immigrant to New Zealand and the son of the original owner.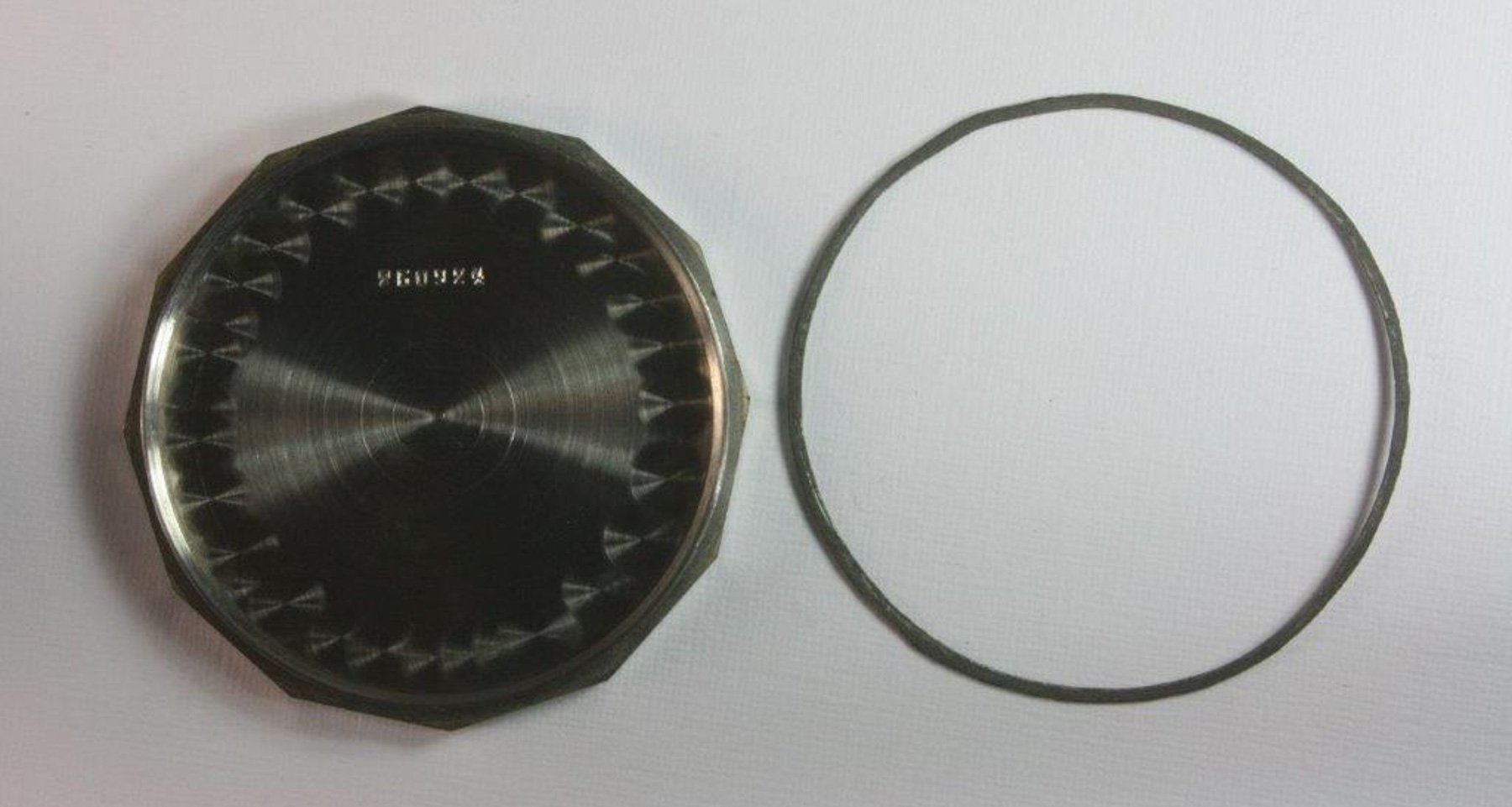 Since 2016, three new watches of the Ref. 3646 / Type E surfaced, two of them expanded the number group from 260856 — 261097 (1.1.2016) to 260850 — 260111 (29 watches recorded as of today). This Watch will be only the 30th known surviving example worldwide with similar examples being sold previously at over CHF 100,000.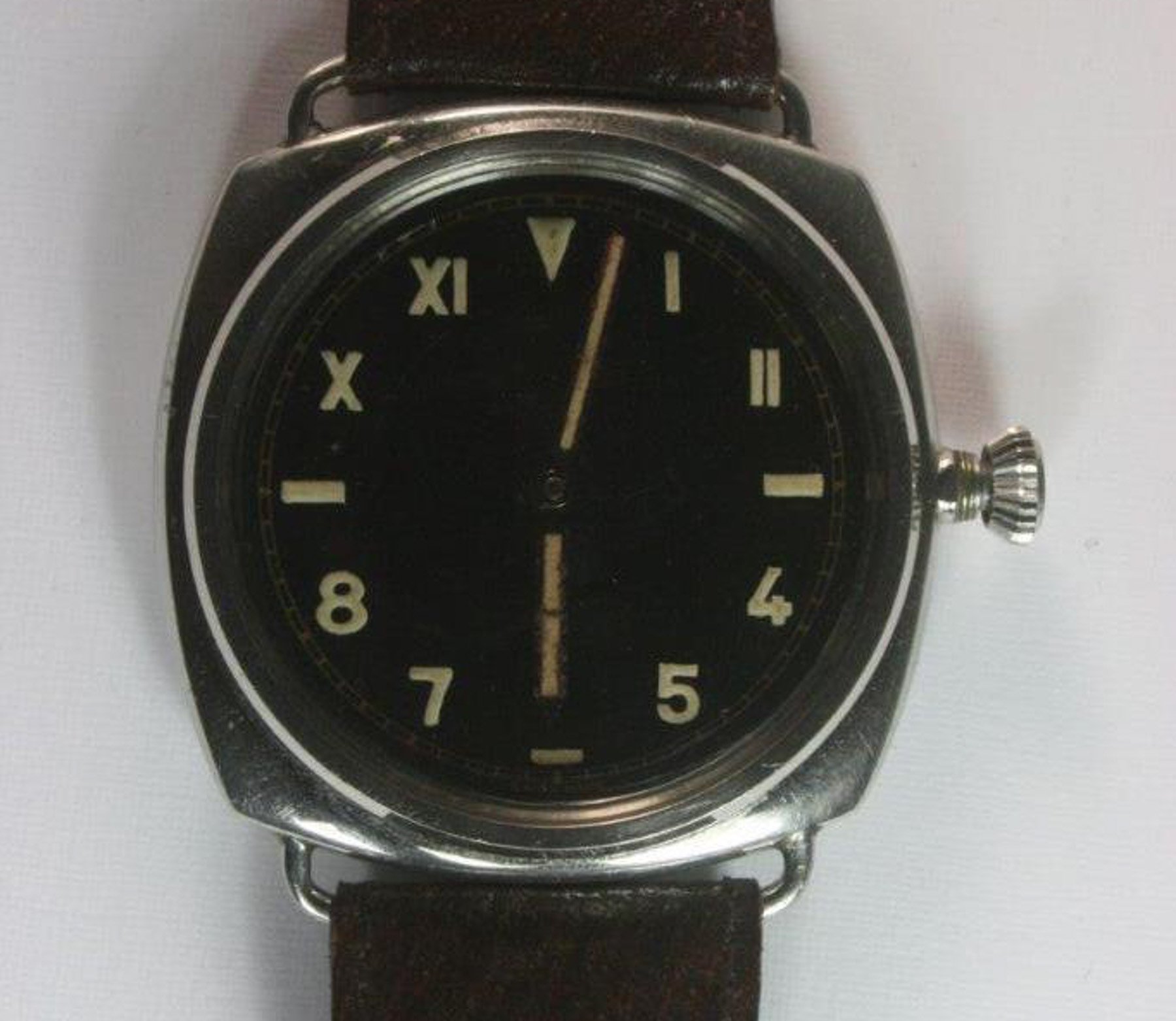 That dial
The "California" dial for Panerai watches was introduced in 1944. For some reason, Panerai was no longer able to produce aluminum sandwich dials. The most plausible explanation for this is that aluminum was no longer available. The Nazi forces seized every bit of aluminum they could find all around Europe. This material was desperately needed to build warplanes and rockets. Panerai asked Rolex to provide luminous dials for the new watches. The "California" dial is a patented Rolex design. The patent was filed in May 1941.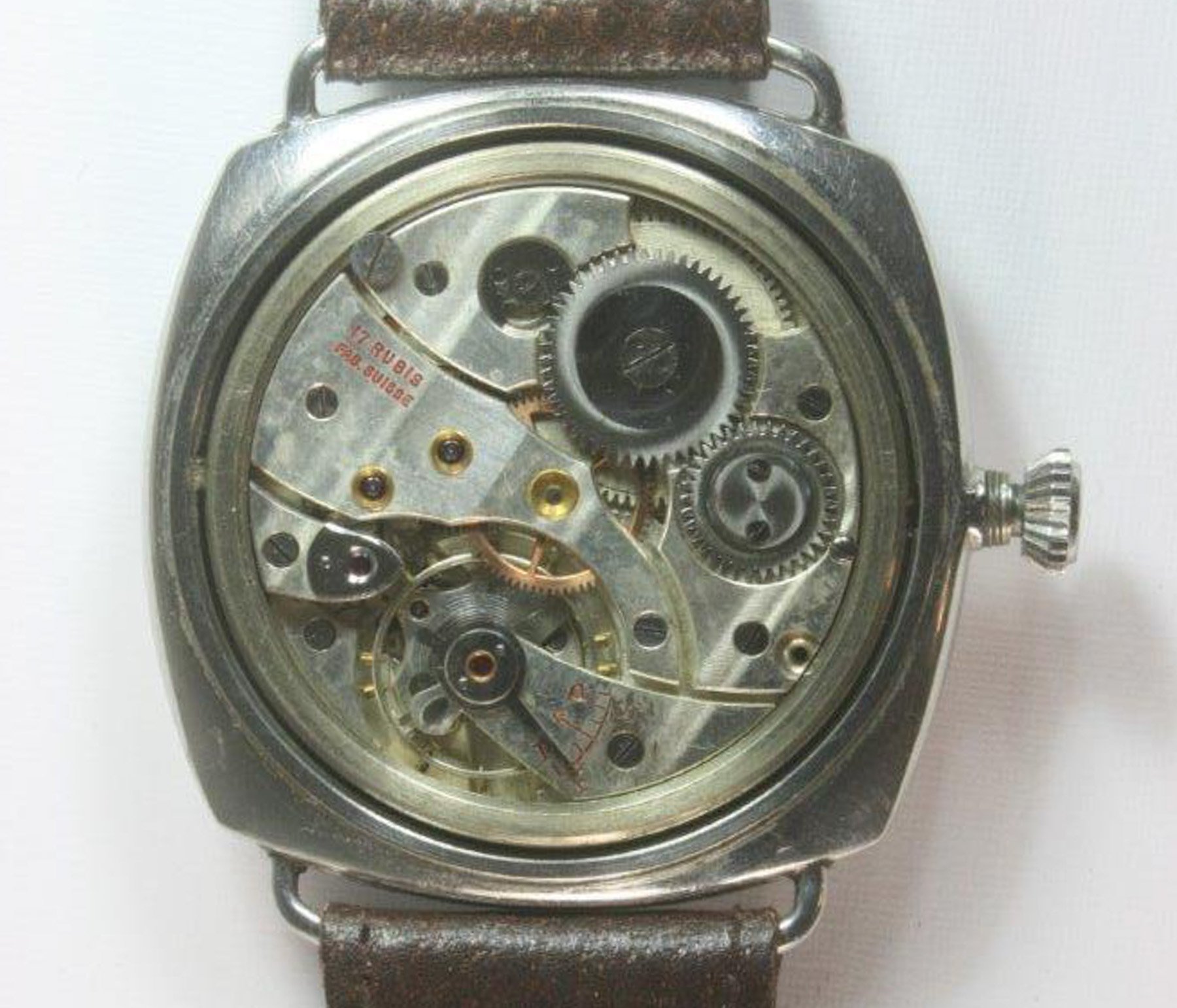 When Rolex became aware, the watches were meant for the Nazi forces, they removed all Rolex hallmarks and signatures. Rolex didn't want to be associated with the Nazi regime but they kept sending watches to Florence in order to protect Giuseppe Panerai, his family, and his employees from harm. The Nazis would have considered Giuseppe Panerai a saboteur to the interests of the Third Reich if Rolex would have stopped the supply. Being accused of sabotage was effectively a death sentence. As such, Hans Wilsdorf, the founder of Rolex, saved Giuseppe Panerai's life. This is the reason the watch is entirely without branding and "Anonymous".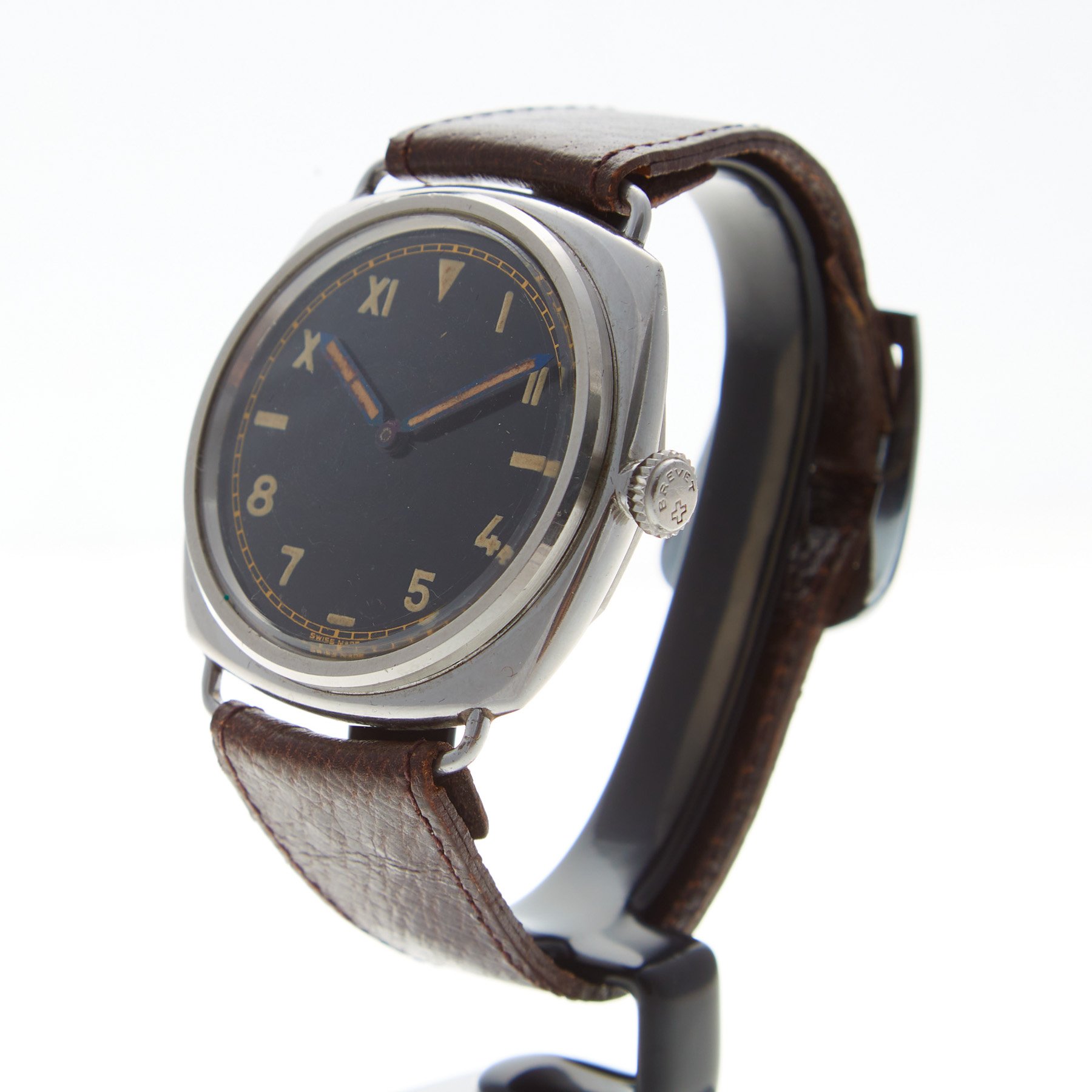 A cool story
You know, there's a ton of Panerai misinformation out there. Rumor has it that a fair bit has been perpetuated by the brand itself. Panerai's #1 follower is the vocal Perezcope, who you might have encountered on Instagram. Interestingly, Webb's got this watch and the associated information vetted by the man himself. At least that means we're unlikely to see any kind of firestorm erupt on social media if this one goes on to break any sales records. Due to lockdown, the auction date is currently TBC. If you want to learn more about Webb's, the upcoming auction, or this particular lot, get in touch with Samuel Shaw here. Visit Webb's official website here and happy bidding!