Icons From Rolex, Patek Philippe, And Audemars Piguet Are Losing Momentum
Are we witnessing a massive and rapid downfall, or are we merely looking at a soft correction?
"The only way is up." Yazz sang it back in 1988, and for investors, it's a dogma. But what if reality is different? Much of the astronomical rise in prices for some brands' models can be attributed to the birth and rise of a new type of collector — the watch investor. But the only way is no longer up. Yes, on the secondary watch market, premiums for selected timepieces are still at historical and hysterical highs. But there are signs that the rise of Rolex, Patek Philippe, and Audemars Piguet icons is losing momentum. Are we witnessing the start of a massive and quick downfall? Or are we merely looking at a normal and natural correction?
Love for a watch can be based on passion, but it also can be based on greed. When you truly love a watch with all your heart, you don't care too much about how it performs on the secondary market. That's because you like wearing it way too much, and you don't dream of selling it. But when you are an investor, your love for a watch is purely and solely based on its financial performance. The way investors operate has made a huge impact on the watch market, not just in terms of price developments, but also in the way that watches are perceived.
Rolex, Patek Philippe, and Audemars Piguet icons
For better or worse, it's all about the money. Unstable financial markets and low interest rates made money worthless to investors. However, luxury watches from the most prestigious and famous brands — the main players are Rolex, Patek Philippe, and Audemars Piguet — proved to be a great alternative. Thanks to a perfect storm that, apart from low interest rates, also consisted of a global virus outbreak and production shortages, the secondary watch market experienced a period of unprecedented growth since the start of the COVID-19 pandemic in early 2020.
The arrival of aggressive watch investors created a feeding frenzy that both bewildered and disgusted longtime watch aficionados. A watch was no longer an artisanal object of desire. Instead, a watch had become a commodity. But with a world slowly but surely adapting to a new reality, the prices on the secondary market are no longer on a steep rise. That's bad news for investors but good news for the watch fan who's in it for the watches, not the money. Well, I wouldn't bust out the melted butter just yet. The watch market is still heated.
A price avalanche or a small correction?
Let me give you an example. Last year, popular Rolex models like the GMT-Master II, Daytona, and Submariner traded on the secondary market with up to a 50% premium — that's the list price plus half of it on top. But a recent Morgan Stanley Research Foundation report shows that Rolex prices are now -9% on the secondary market compared to the peak they reached in April of this year. The trend is no longer pointing upwards, but downwards, and that's a first in a very long time. That downward trajectory could be explained by raging inflation, the collapse of cryptocurrency, and declines in the stock market. Also, the fact that people can spend money on holidays again has shifted the attention from watches to travel.
Still, we need to monitor the prices closely in the coming months to find out if we're dealing with a massive price avalanche or a normal, small correction. And please keep in mind that despite the decline, luxury watches from the likes of Rolex, Patek Philippe, and Audemars Piguet still performed better than stocks or crypto in 2022. And that's even taking into account that some Royal Oak and Nautilus references saw a price dip of up to 30% since April of this year.
Available again
The biggest difference between Rolex and both Patek Philippe and Audemars Piguet — the three undisputed kings of the secondary market — is volume. Rolex churns out close to a million watches per year. The traditional Haute Horlogerie brands Patek Philippe and Audemars Piguet have a yearly production of around 68,000 and 45,000 pieces respectively. A Rolex is, in many ways, less exclusive than a Patek or an AP. The average price of a Rolex is also much lower than that of an average Patek or AP, and there are many more of them.
While you can still forget about finding a steel Daytona, there are signs in the market that some steel Rolex watches, such as the 36mm Explorer and Air King, are slowly but surely making their way to the brand boutiques and official dealers again. That means that some key factors of investing in a Rolex — the basis for the investment being the watch's solid reputation of desirability and a scarce number of alternatives — are under pressure, as the drop in prices shows.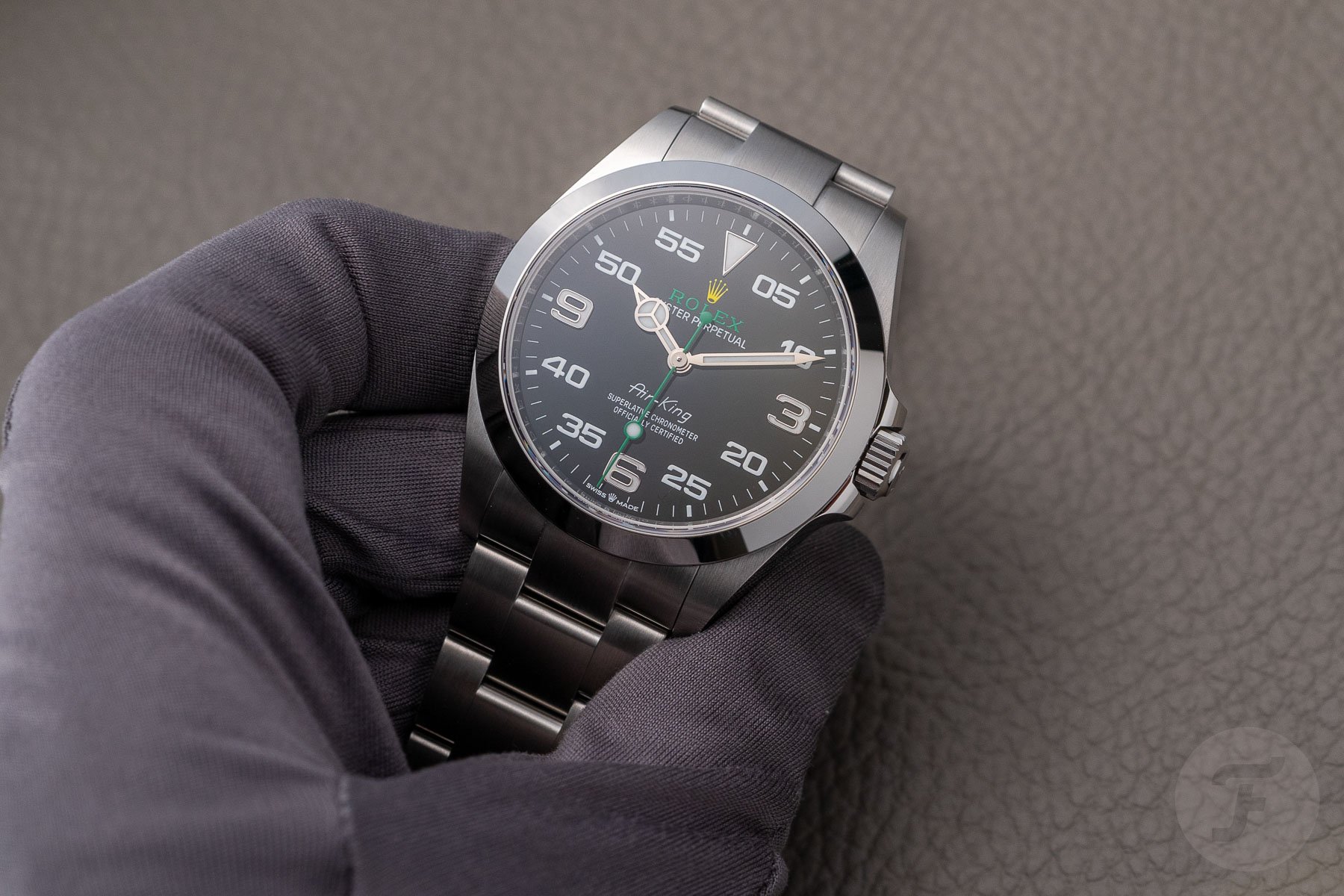 What is normal?
Now that the only way isn't up anymore, where is it going? Back to normal? But then again, what is normal anyway? A world that went through a pandemic and is trying to find its bearings has to deal with a war on the outskirts of Europe and faces inflation that is at a 40-year high. That is the current normal. That's the macrostate we're in. The microstate — the $20 billion secondary market for luxury watches — has our beloved timepieces in the world's spotlight more than ever. We have the internet and social media to "thank" for that. But the digital world also narrowed the scope.
Social media, in particular, is the perfect instrument with which to paint a perfect picture. To put it bluntly, "Subs" and "Nautili" surf the wave of the algorithm and generate the most likes, propelling their wearer/posters to Insta-fame. Of course, Rolex has always been a symbol of success, but the new digital way of "showing off" watches has affected the watch market and also put niche brands such as Patek and AP in the limelight. As a result, an influenced group of "watch enthusiasts" behave as status seekers who are obsessed with the exact same watches. And that has led to unavailable watches and caused prices on the parallel market to skyrocket. Is this the new normal?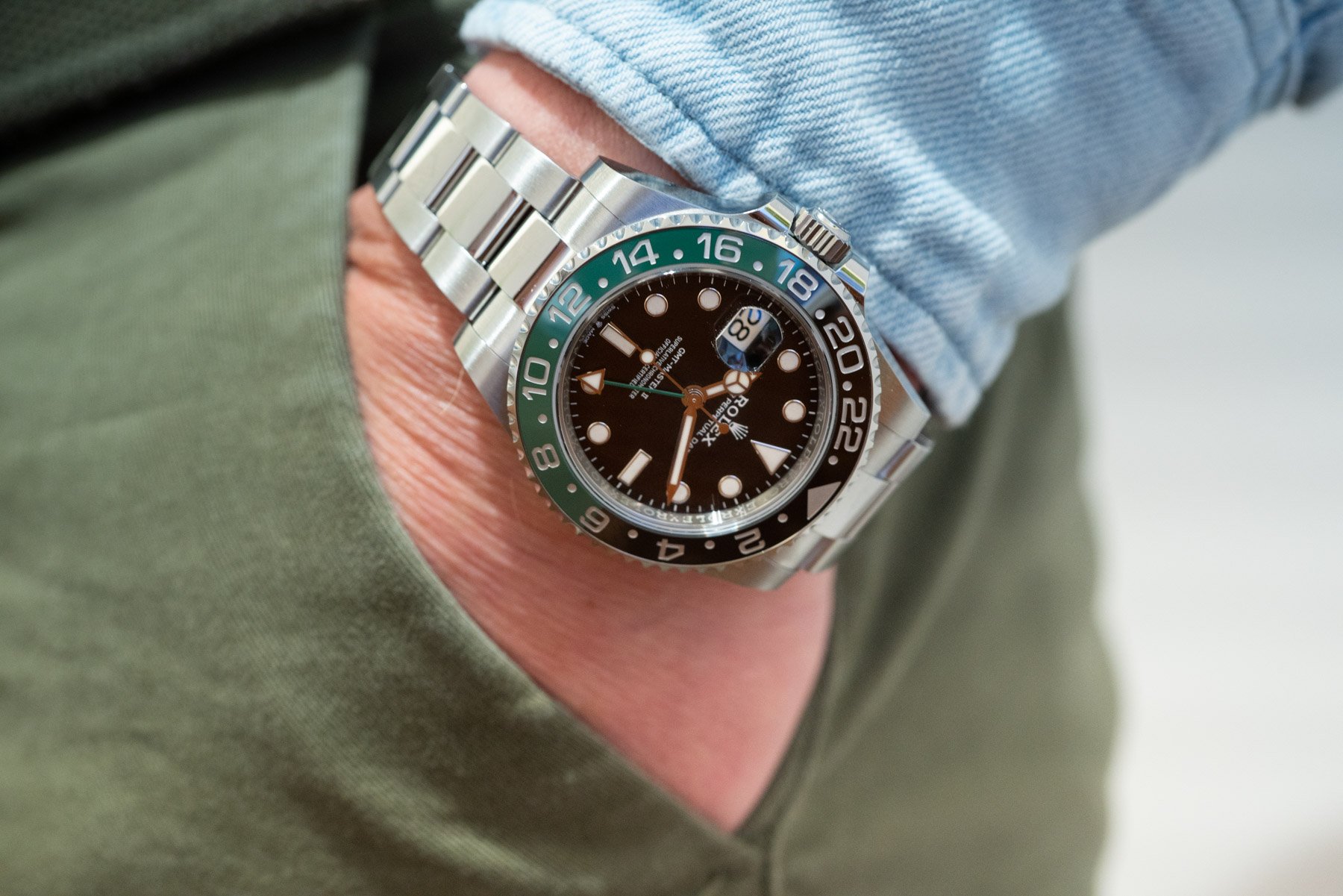 Status-heavy watches
It is true that luxury watches have found a place in the public eye on a scale that we have never witnessed before. So the new normal is indeed a watch world that will be strongly influenced by online hype and trends. And as a result, buying a Rolex with a discount at your local dealer is unlikely to ever happen again (believe it or not, in the not-so-distant past, you could actually haggle over a Rolex at the dealer).
Yes, the growth of the secondary watch market started to stall in the second quarter of 2022. But overall, the secondary-market performance of watches is still very strong. The steel Nautilus 5711 will remain soaring high because it's out of production. The Royal Oak will continue to shine because it's being made in such low quantities. And because the Rolex presence on the internet is disproportionate to the number of watches the band produces, higher-than-retail prices will continue to exist for the most recognizable (status-heavy) models. I've asked myself before what could burst the Rolex bubble. Well, cranked-up production, raised interest rates, and a positive stock market sure will be beneficial. But better availability and cranked-up production will only help so much.
Embrace the "new normal"
The excessive growth in the secondary market has halted and is on a downward trajectory. But there's also a solid baseline of value found in luxury timepieces from brands like Rolex, Patek, and Audemars Piguet. For these manufacturers, embracing the "new normal" is easy. But it's brands that didn't rise alongside this power trio who need to be worried. These are brands that are perceived as strong through the eyes of the well-informed watch fan but don't mean a lot to newcomers. Sure, some brands profited from being able to offer alternatives to the Royal Oak, for instance. Think Vacheron Constantin with its Overseas, but also high-end offerings from smaller independent brands like Czapek. In the end, though, being a substitute is never a preferable position.
The great divide
What the prices on the secondary market clearly demonstrate is that the gap between watch brands is getting bigger and bigger. We have a power trio that is way ahead of the rest, and that is a most worrying situation for a lot of traditional, big watch brands. The watch market isn't crashing under a price avalanche. No, instead we're looking at a correction after a hype that wasn't sustainable anyway.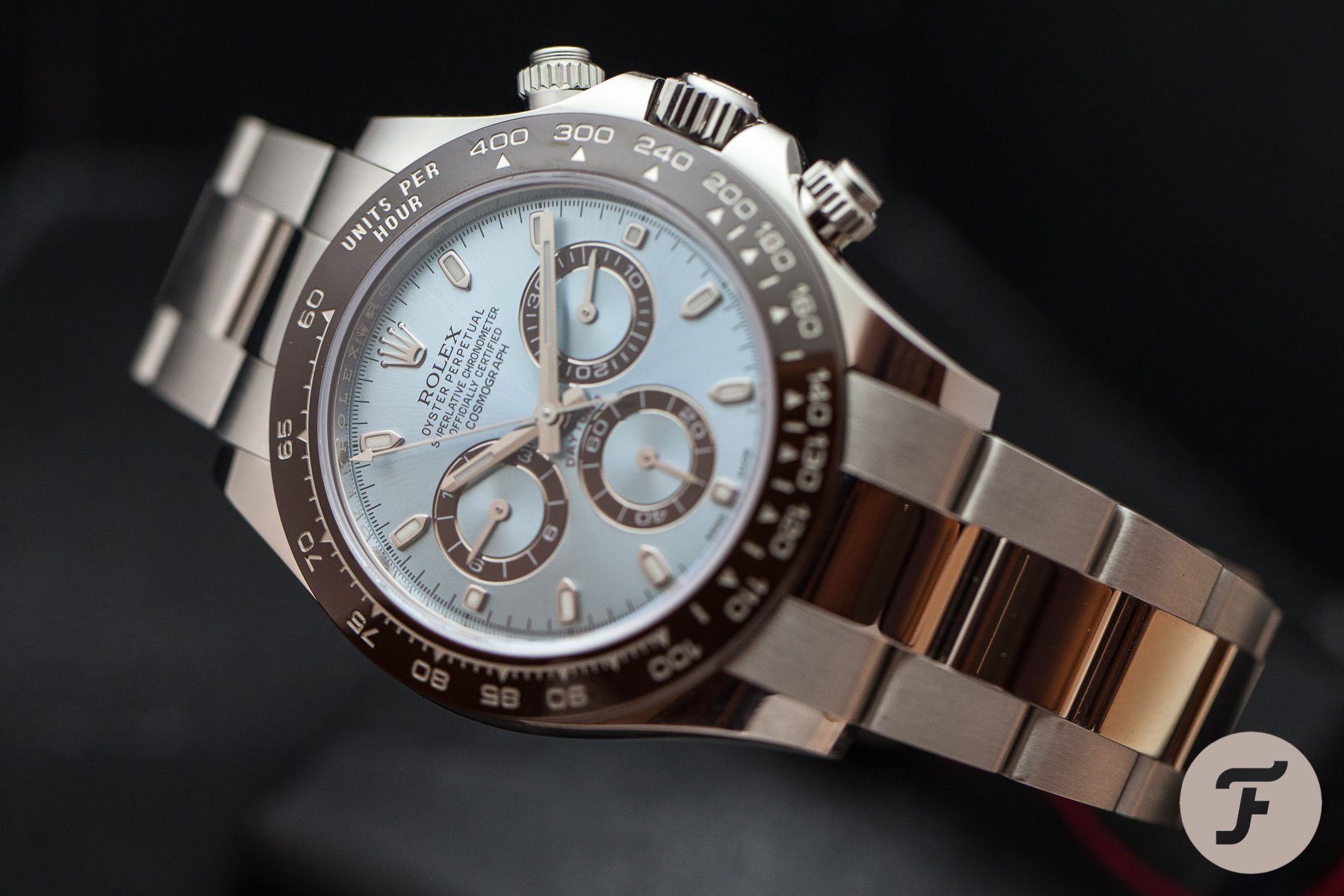 Something much more alarming is the polarization of the market. It is dominated by a handful of very strong brands that continue to grow stronger. When their numbers drop, the competition's numbers drop faster and deeper. And that is, of course, happening at the expense of other, sometimes very reputable, traditional brands. Status is king, now more than ever. How do you feel about that?
Please find and follow me at Lex Stolk • Instagram