Have Watch Enthusiasts Lost Their Sense Of Adventure? Or Is The Hype Surrounding Brands Like Rolex and Patek Philippe Giving Us Tunnel Vision?
The world of watches has so much more to offer!
After seeing two new-in-box green Patek Philippe Nautili lying side by side on an Instagram post last week, a question (well, actually a few questions…) popped into my head: have watch enthusiasts lost their sense of adventure? My gut feeling points to "yes" as the answer.  But to truly get to the bottom of this conundrum, a little more background, research, and contemplation is required. Join me on my quest into the mind of the watch lover who might have forgotten that there's more to the world of watches than the hype surrounding Rolex and Patek Philippe. A journey that will also include a historical sidestep and some personal soul-searching.
I seem to have a lot of questions on my mind lately. Call it curiosity, call it a crisis, call it what you will. The bottom line is: I want answers! Not that long ago I tried to find some regarding the future of luxury watches, and now I find myself pondering another matter altogether. Why do we wear luxury watches? And with luxury, I don't necessarily mean mechanical, though the majority of luxury watches are driven by these archaic movements made of wheels, cogs, and springs. I mean, a watch that does more than just tell time.
A watch you buy because of its design, brand, status, heritage, complexity, limited availability etcetera.
There are watches that you buy because of something more than functionality. These are watches that you buy because of their design, brand, status, heritage, complexity, limited availability etcetera. In other words, a watch that goes beyond instrumentality and provides the wearer with something immaterial. Something that expresses a feeling or holds some additional meaning, like expressing wealth, status, or belonging to a special insider group. If you know, you know.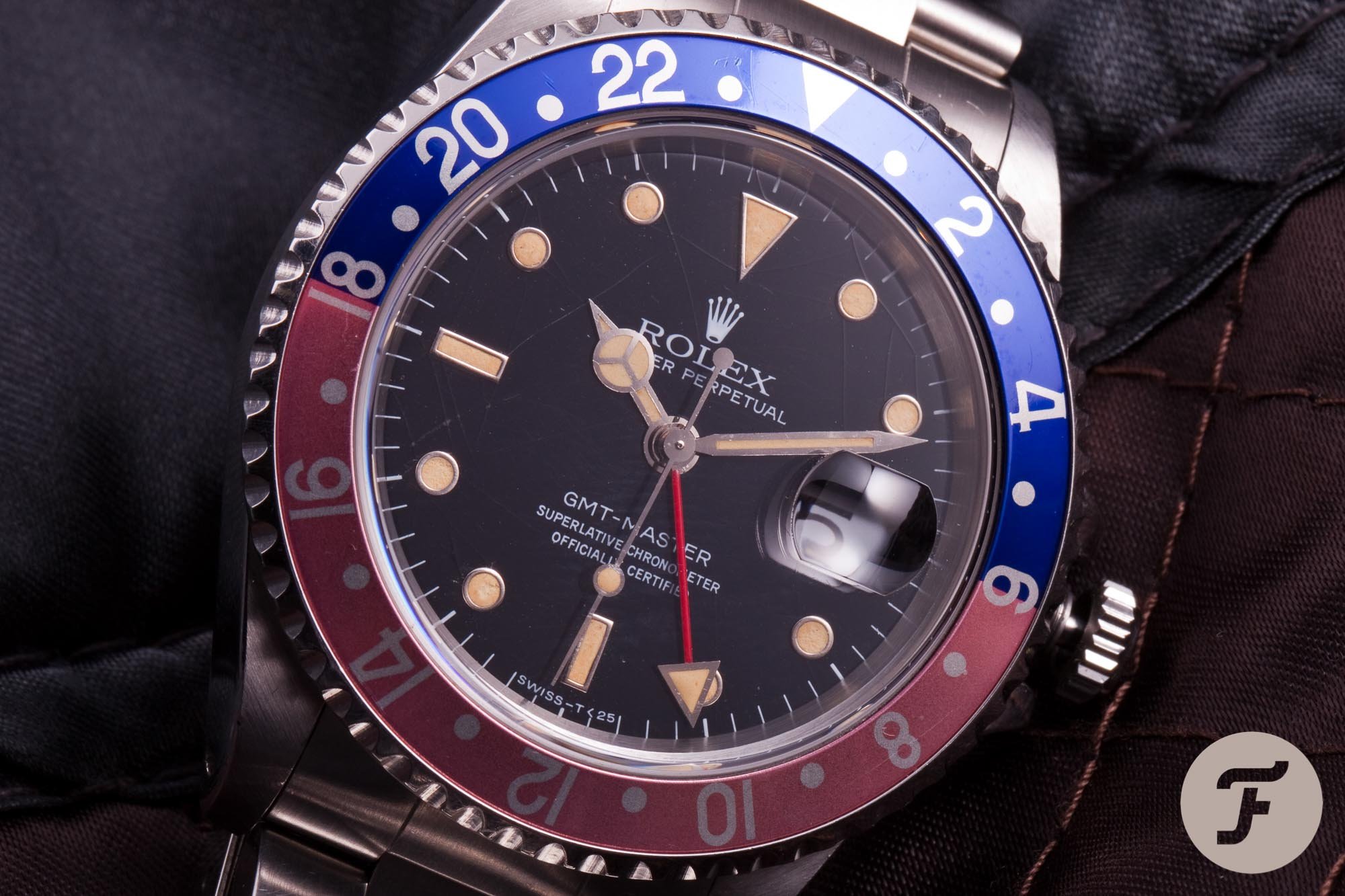 Have watch enthusiasts lost their sense of adventure?
I think that before we dive into the matter, we first have to ask ourselves another question: are watch enthusiasts truly watch enthusiasts? Let me explain myself. Digital technology and the luxury/mechanical watch are opposites that attract. The app is the pinnacle of digital innovation, the watch made up of wheels, pinions, and springs an anachronism.
Not even that long ago, the display of luxury was mainly aimed at one's personal social circle.
But the popularity of traditional mechanical watches has gained momentum because of dedicated watch websites. But even more so, in terms of reach and hard numbers, because of Instagram. Not even that long ago, the display of luxury was mainly aimed at one's personal social circle. The internet, and particularly Instagram, has made the jet-set world and lifestyle accessible to anyone who wants to have a peek. And those who do will more than likely spot the watches on the wrists of the influencers who are currently writing that narrative.
Following the happy few
Nothing is quite as captivating as the lives of the "happy few". The millions of followers of film, music, reality, and sports stars and influencers prove that. In addition to Instagram, other mass media outlets have also ensured that luxury watches in 2021 are recognized and coveted more than ever before. The scope is immense and still growing. Thanks to this growth and ease of access to these interactive possibilities, it's now easier than ever to share a passion for watches with like-minded people.
Status seekers or watch enthusiasts?
However, the hype of social media has a big downside. This new digital way of "showing off" watches has started to even affect the watch market. Like I previously mentioned, people follow the hype, and get caught up in this virtual contest where people constantly try to outdo each other with the latest hot ticket item. And lately, this has been the steel sports models from Rolex such as the Submariner and the GMT Master II as well as the Nautilus from Patek Philippe. These are the watches that surf the wave of the algorithm and generate the most likes, propelling their wearer to Insta-fame. Tapping into this vein, influencers big and small will often be seen wearing these watches alongside the other staples of the influencer wardrobe.
As a result, the latest group of "watch enthusiasts" status seekers are obsessed with the exact same watches. As a result, it increases demand and because the official dealer can't meet the demand, it causes prices in the gray market to skyrocket. This is where my question comes in, as it is the reasons why these watches are in such high demand that makes me wonder just how many of these hype-chasers are real watch enthusiasts, and how many are simply playing copycat to their favorite influencer in an attempt to come closer to the much-desired celebrity lifestyle.
Taking a historical sidestep with Philip the Bold
Using a timepiece as a status symbol is nothing new. Timepieces have always been used to show off. Even the forerunners of the modern wristwatch were more than pioneering marvels of engineering; they were mainly expressions of power, prosperity, and status. Philip the Bold, who was Duke of Burgundy from 1363 to 1404, showed off his extreme wealth by touring the country with one of his twenty expensive travel clocks or "horloges".
The sole reason was to impress the people and less wealthy noblemen.
These revolutionary clocks were made to order in Arras in northern France. Philip displayed his unapproachable status with his lavish wardrobe decorated with diamonds and other gemstones, and his "horloges". The sole reason was to impress the people and less wealthy noblemen and underline his status. The dazzling Burgundian duke would certainly have had quite the following on Instagram, were he alive today.
Rolls-Royce vs. watch
Has anything really changed? Because if you want to impress people nowadays, wearing the right watch is certainly one way to do so. I've said it before, but you can't drive your Rolls-Royce into the restaurant or club, but your watch is always with you. The only caveat is, that gaining status with a watch can only be achieved when the watch is actually recognized. An ultra-complicated and rare Greubel Forsey — a watch with a flex-worthy list price of six figures — is less of a status symbol than an easily recognizable, four-figure Rolex Submariner.
A very real hyper-reality
The hyper-reality of Instagram makes followers dream of a similar lifestyle, including a similar watch collection. It's right there on your phone, so close yet so far away. Not surprisingly, it's vintage Rolex galore on the "Gram". And if it's not a vintage Rolex it's a modern-day steel sports model only to be seen online and with gray-market dealers, not in real life at your local AD. The same goes for sporty Pateks and some Audemars Piguet Royal Oak models.
Looking for alternative watches in the same style is not an alternative worth considering …
A constant stream of these watches indoctrinates a massive following. And makes them lust over just a select few models. Looking for alternative watches in the same style is not an option worth considering, as a Laureato won't raise an eyebrow and a Nautilus will. I will get back to this specific topic of alternative watch choices next week, as there may just be some interesting options to discuss.
Retrospective soul-searching
My interest in luxury watches started way before the introduction of the internet. Watches were never hyped. Some models were more popular than others, but watches were not as omnipresent as they are now. One of the fun things was discovering new brands in the world of watches. Sure, I wanted a Rolex too, but I sold my Explorer II soon after I bought it because I found the white dial so bland and boring. Something unheard of today. But not just because people love their Rolex, but because of the hype surrounding them. They wouldn't dare trade it in for something somewhat more obscure and interesting that they truly like. This is exactly what I did back then, as I'm pretty sure that my Rolex Explorer II was replaced by a quirky-looking Breitling Spatiographe.
The aptly named Freak broke with all watchmaking traditions and marked the rise of so-called "nouvelle horlogerie" …
I can also still remember the first time I set my eyes on a Ulysse Nardin Freak in a magazine. I was in complete awe of it — a concept that is still explored technically and visually by the Le Locle-based brand. The aptly named Freak broke with all watchmaking traditions and marked the rise of so-called "nouvelle horlogerie". A movement that gave us MB&F and URWERK for instance. The rise of the independents was remarkably visible in a growing number of small (independent) brands taking center stage at BaselWorld and Salon International de la Haute Horlogerie (SIHH — now Watches and Wonders). New forms and shapes and complications looked to be the future of horology.
Vintage and retro overshadow progress
Unfortunately, the exclusive independent watchmakers lost momentum. HYT's hydro-mechanical wonders are a thing of the past, as the company filed for bankruptcy earlier this year. The hunt for the next best thing is now overshadowed by the hunt for the next same old thing. Vintage and retro have overshadowed the alternative and avant-garde. The mainstream, led by brands like Rolex and with Tudor, Omega, Breitling, TAG Heuer, IWC, and others, is no longer a babbling brook but has turned into an overwhelming tsunami.
Have watch enthusiasts lost their sense of adventure? Yes. But what about the brands?
The number of watch enthusiasts has grown, but their scope has narrowed, and it's too easy to blame the internet alone. Watch brands have also been getting less and less adventurous. The retro trend is so dominant that new design experiments have become less and less. On the one hand, you can't blame the watch brands. At the end of the day, they are businesses that need to turn a profit. On the other, it's also showing a lack of confidence and courage. In all fairness, when yet another vintage-inspired Zenith El Primero outshines its avant-garde stablemate, the Defy Extreme, with great ease, why would a brand lock the door to the archives?
Watch enthusiasts of the world, broaden your horizons!
The only way to change the way brands put out new watches is for watch enthusiasts, both new and seasoned, to take risks, look for new stuff, and broaden their horizons. In other words, be original, don't follow the crowd. Wear what you think suits you, not what algorithms, influencers, and other digital powers tell you. I understand that we're living in difficult and uncertain times. So taking a risk with a boldly styled luxury watch doesn't provide the same (false) sense of security a retro-styled one does.
But what if your watch could offer you a glimpse of a better and brighter future …
It's not your watch that determines your place in this artificial hierarchy, let alone your place in the real world. Your watch is "just" something you wear. Your personal companion, an expression of your personality, a passenger in time just like you. And yes, one watch may keep its value better than another, and it may remind you of the good old days. But it could do other things too. What if your watch could offer you a glimpse of a better and brighter future by baffling you with an open-minded, positive, and never seen before design? Just remember, time continues to run forwards, not backward.
Please find and follow me at Lex Stolk • Instagram