Will Luxury Watches Exist In The Future?
Yes! And this is why traditional watches are bound to become even more popular in our digitally dominated world
The Covid-19 pandemic has accelerated an already ongoing trend: the world of mechanical watches is becoming more and more digital. 2020 was mostly a virtual watch year due to the pandemic, and 2021 hasn't been much different so far. Everything takes place online. From virtual watch fairs to appointments with brands, discussions, and even sales. Something else that's also taking place online is the growth of watch-related social media channels and other specialized watch websites. A development that has boosted people's interest in watches to new heights. So, will luxury watches exist in the future? I think that they will. But the real question is: what exactly does the future of watches look like? And also: what will watches look like in the future?
Another question you might ask me is — how does the "New Normal" work for you? And if I'm honest, I have to say that I really miss the in-the-flesh, face-to-face interactions with people in the watch industry. But as planning continues for the Geneva Watch Days (coming up at the end of August), I also can't help but feel a little bit anxious about their return. The world still doesn't look all that safe to travel. Let alone bringing a large number of people from across the globe to an event. So, now I'm torn. On the one hand, I can't wait to meet real-life watch people again. On the other hand, I have also enjoyed interacting with them at a safe distance.
… exclusive face-to-face events — the eagerly anticipated dates marked on the watch industry calendar.
I guess that brands have to deal with similar issues. They want to host exclusive face-to-face events — the eagerly anticipated dates marked on the watch industry calendar. Watch brands were always quite reluctant to embrace new technologies, but Covid-19 left them no other choice. But now that they have experienced the fact that online meetings and presentations (and online sales) go a long way, and you might ask: why fly in people from all over the world if you can meet the whole world in a Zoom meeting? Deciding whether or not it makes sense is not up to me, but the possibility is there, and taking all of this into consideration, one question remains — what will the not-so-distant future bring?
Will luxury watches exist in the future?
A mechanical watch is a very tactile product. It's not just the looks that make it desirable, it's also the way it feels and sits on the wrist — virtual fitting sessions will only ever serve as a first impression. The brand on the dial can also be a big factor when it comes to desirability. And if you're solely interested in finding out everything there is to know about the "right" brands, everything you need has been made available online. From looking to influencers for inspiration to buying the perfect watch on the pre-owned and/or gray market — where most people will be looking for steel Rolex sport watches. The official prediction is that by 2025, 30% of all watch-selling channels will be based online. A figure which was just 12% at the start of 2020, according to Bain & Company —a prestigious American management consulting firm.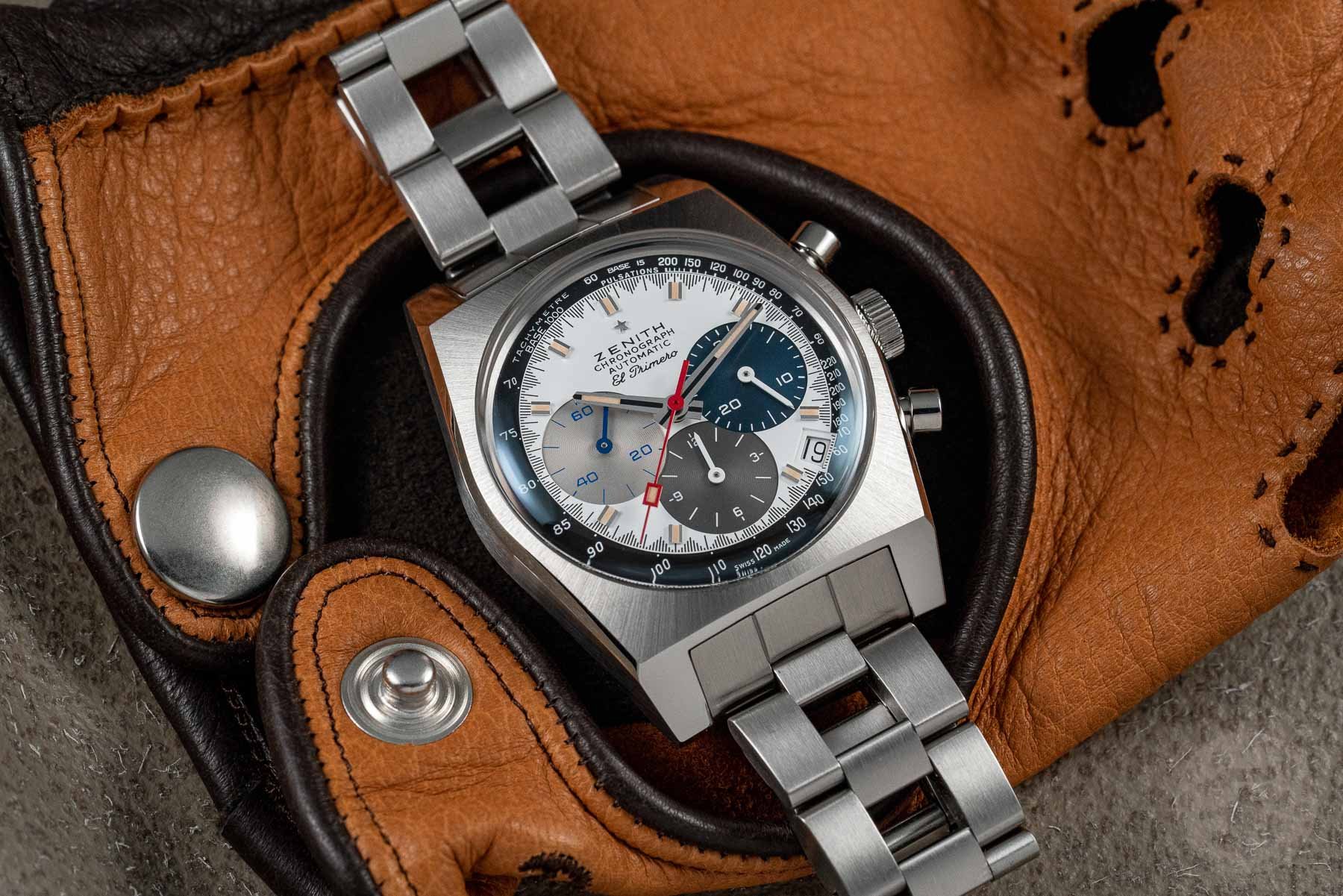 Opposites attract
Let's focus on Instagram, the watch platform par excellence.  Instagram and the mechanical watch are opposites that seem to attract. The app is the pinnacle of digital innovation. The watch, with its wheels, cogs, levers, and springs, is an anachronism. But the popularity of luxurious, mechanical watches has gained momentum since the advent of Instagram. The display of luxury used to be exclusively for one's own social circle, Instagram has made the jet-set world accessible to anyone who wants to have a peek at the lifestyle's many elements, including (but not limited to) watches. And there are many interested, as evidenced by the millions of followers of film, music, reality, and sports stars and influencers, who want to know exactly who wears what watch.
Bitten by the "watch bug"
You could argue that the hype on social media has created a new, much larger audience interested in watches, but that it didn't necessarily make the world of watches itself more interesting. A watch is an ideal object for quickly displaying your status, and also to show that you're tapped into the same wavelength (albeit virtually) as the latest and greatest. But this newfound accessibility to the trend-setters ends up with everybody looking exactly the same. Instagram is not exactly painting a diverse watch landscape.
I guess that same bug is also transmittable by smartphone, iPad, and/or laptop.
Still, I can't help but think that although some stuff you see on the "gram" is definitely out of reach, the world of watches in general, will benefit from the popularity is gains. I myself was once bitten by the "watch bug", and it happened through a magazine. I guess that same bug is also transmittable by smartphone, iPad, and/or laptop. The same people who start looking into Rolex Submariners because an influencer they follow wears one, could really turn into people who become more open-minded and interested in other mechanical watches. Thanks to Instagram, online magazines, blogs, forums, etc. it's also easier than ever to share the passion for watches with like-minded people. And publicly talking about your passion with like-minded people, makes it grow and spread.
From virtual to physical
The millennial customer buys differently. He/She browses online to find relevant products, compare prices, and read customer reviews before engaging in the purchase of a luxury item. This is the very reason why, in recent years, watch brands have invested so much into their digital presence.
As I said, watches are a very tactile product. So having both a virtual shop and a physical location to try it on and to find out how it really feels and fits is key. Even just the weight of a watch on the wrist is something essential in the decision-making process that goes into whether you purchase it or not. Perhaps not so much for the veteran watch enthusiast, but it certainly can be for newcomers making a decision on their first luxury watch.
Watches trump wines and cigars
Watches are an essential element of the luxurious lifestyle and for those with a taste for the finer things in life. I'm talking exclusive wines, hand-rolled Cuban cigars, tailor-made suits, hand-crafted shoes of the finest leather, and so on and so forth. Watches have the added bonus you can enjoy them without "destroying" them as you do with a 1982 Pétrus or a Cohiba Behike 52. The same thing goes for wearing your Saville Row suits year after year. Eventually, there will come a day when even the Salvation Army would refuse them. Watches on the other hand can last more than one lifetime. And on top of that, some luxury watches hold their value incredibly well.
A mechanical watch has a story to tell: your story.
One thing we can count on is that people will always want to show their status and/or personality with what they wear — and drive, I guess. You can't really take your Ferrari into a bar to brag about it to your buddies! But you can definitely do that with your shiny new watch. Watches are also a perfect accessory to reflect your personality. An Apple Watch won't do it because there are millions of them around, and all of them look more or less the same. A "real" watch, especially one with great tradition and history behind it, has much more personality — even UNESCO recognizes watchmaking as an "Intangible Cultural Heritage Of Humanity". A mechanical watch has a story to tell: your story. It starts doing so on the day it first sits on your wrist, and it will continue to do so in the future.
What will watches look like in the future?
The final question is about the watches themselves: what will they look like in the future? When you think along the lines of innovation, something like an evolved URWERK UR-100V P.02 with traces of the iconic UR-105 iterations might come to mind. Something new and hydro-mechanical (like what HYT once did) would be most welcome too. Last but not least, the same goes for everything Max Büsser and his friends can come up with.
There are also a string of small, ambitious, dynamic, and more accessible brands started by passionate watch lovers like Baltic, Laventure, and Unimatic. Hopefully, many like-minded brands will emerge a paint an even more diverse watch landscape.
The Ref. 5711 will probably reach a god-like status in the very near future.
What else can we see in our crystal ball? Most likely, retro will also still be popular – the Tudor Black Bay is clearly here to stay, as are the retro-styled El Primero models from Zenith. Just like the true icons of many moons ago. A vintage GMT-Master, for example, will always be desirable. And that goes for the Patek Philippe Nautilus as well. The Ref. 5711 will probably reach a god-like status in the very near future.
And since the Aquanaut has claimed its place as the most sought-after sports watch by far when the Nautilus disappeared from the scene, Thierry Stern will have announced that 2025 will be the Aquanaut's final year of production. Oh, and by the way, all the #SpeedyTuesday limited editions from Omega, are now widely regarded as THE must-have chronographs from the brand. When you look at it that way, the future of watches starts to look rather bright!
Please find and follow me at Lex Stolk • Instagram