Seiko Celebrates 140th Anniversary With Textured Ginza-Inspired Watches: References SPB259 And SSA445
Two familiar faces from the Prospex and Presage lines with a completely new look and feel
When Seiko celebrates an anniversary it's "go big or go home." Whether it's that of a product line, or of the brand, you know to expect something pretty special when a 10-year mark is hit. You might think that the 140th is just ten years shy of a "big one", and that perhaps it doesn't merit a proper celebration. Well, if you do think that, good for you, but Seiko begs to differ. In the end, we all come out winners and Seiko gets to launch two new watches for us to have a look at and enjoy.
That's right! A whole two new watches. I told you that Seiko doesn't skimp on the celebrations. These two might look familiar, and you definitely have met before, it may just be hard to recognize a familiar face behind the all-new look. Based on two existing models from the Prospex and Presage lines the 140th-anniversary releases provide two distinct options sharing that beautifully patterned teal dial. But before we dive into each model, let's dust off the history books and see where Seiko found its inspiration.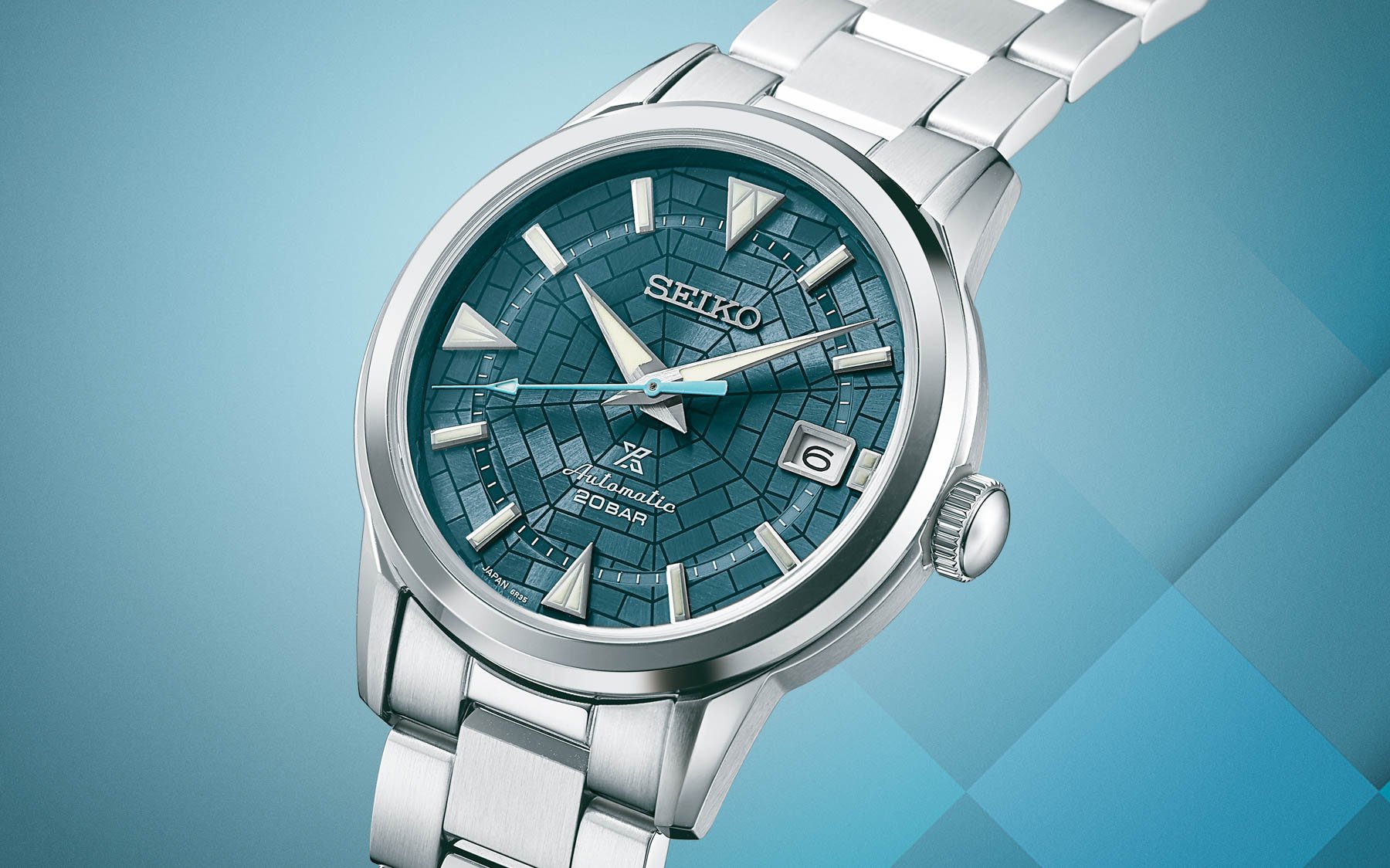 History meets modernity
The story is quite simple, yet the tie-in with Seiko's roots is undeniable. These two models are inspired by the Ginza district of Tokyo. This is the same district where one of the world's largest Seiko shops can be found and where the company is located today. But looking back in time, we also discover that it was in Ginza that Kintaro Hattori, Seiko's founder, first opened a shop where he sold and repaired watches and clocks. The district is home to traditional cobblestone streets, which inspired the look of the dial on these two new models. Seiko describes the modern color chosen as a blue-gray, but I find it to be more of a pleasant shade of teal.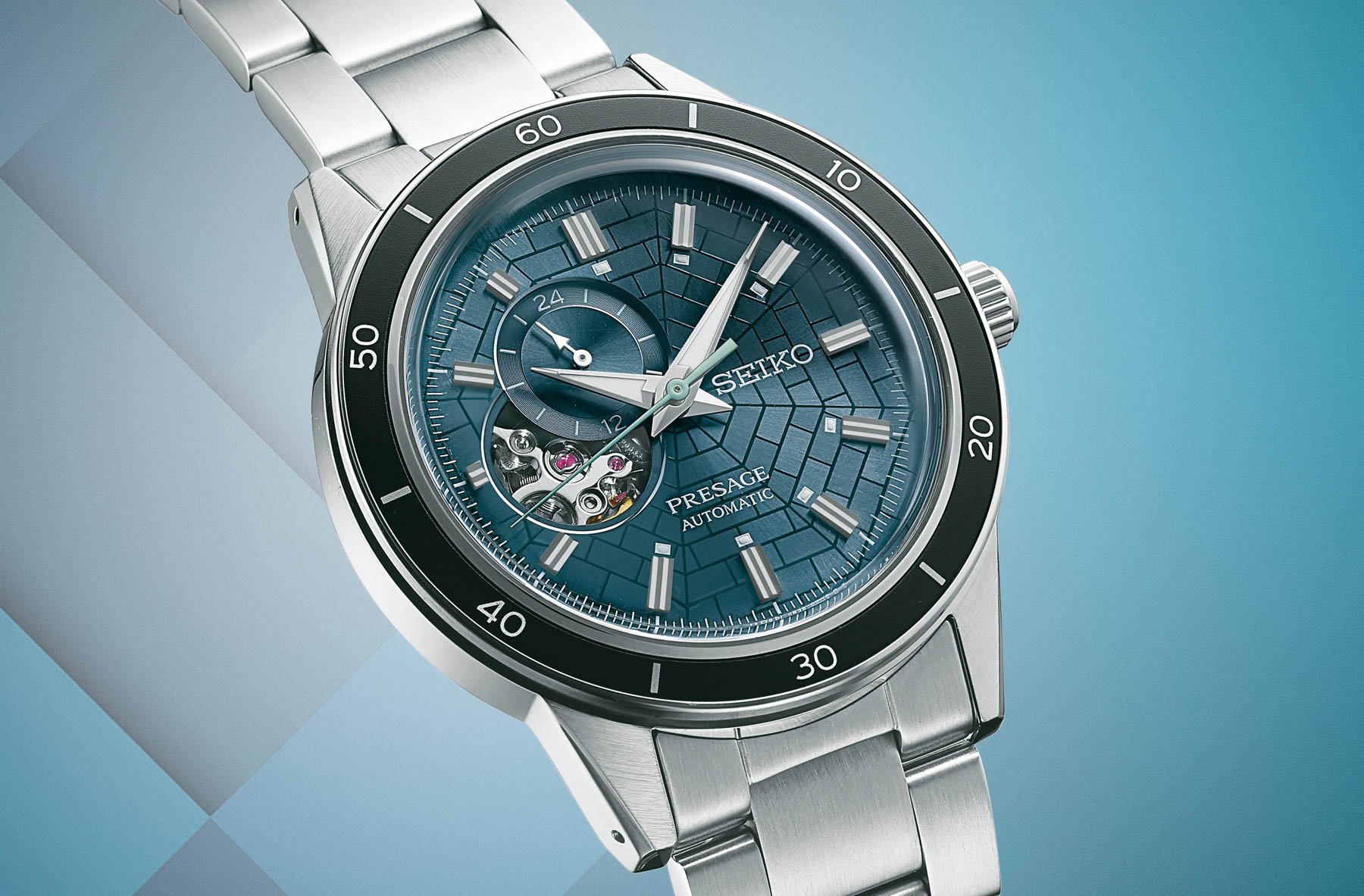 Your new favorite color
Speaking of color, the dial's soothing shade of teal is elegantly complemented by the Komparu seconds hand. Now you might be thinking "did he just say 'Komparu'?" Yes, that's right, we're learning a little bit of Japanese today (bet you didn't see that coming). Komparu is a traditional Japanese color, with historic ties to the district. In fact, it's named after Ginza's Komparu street, once the epicenter of the district's nightlife. First made popular in the late 19th century, this powdery light shade of greenish-blue was extremely popular among the Geishas that inhabited Ginza, and went on to become a color synonymous with this part of Tokyo.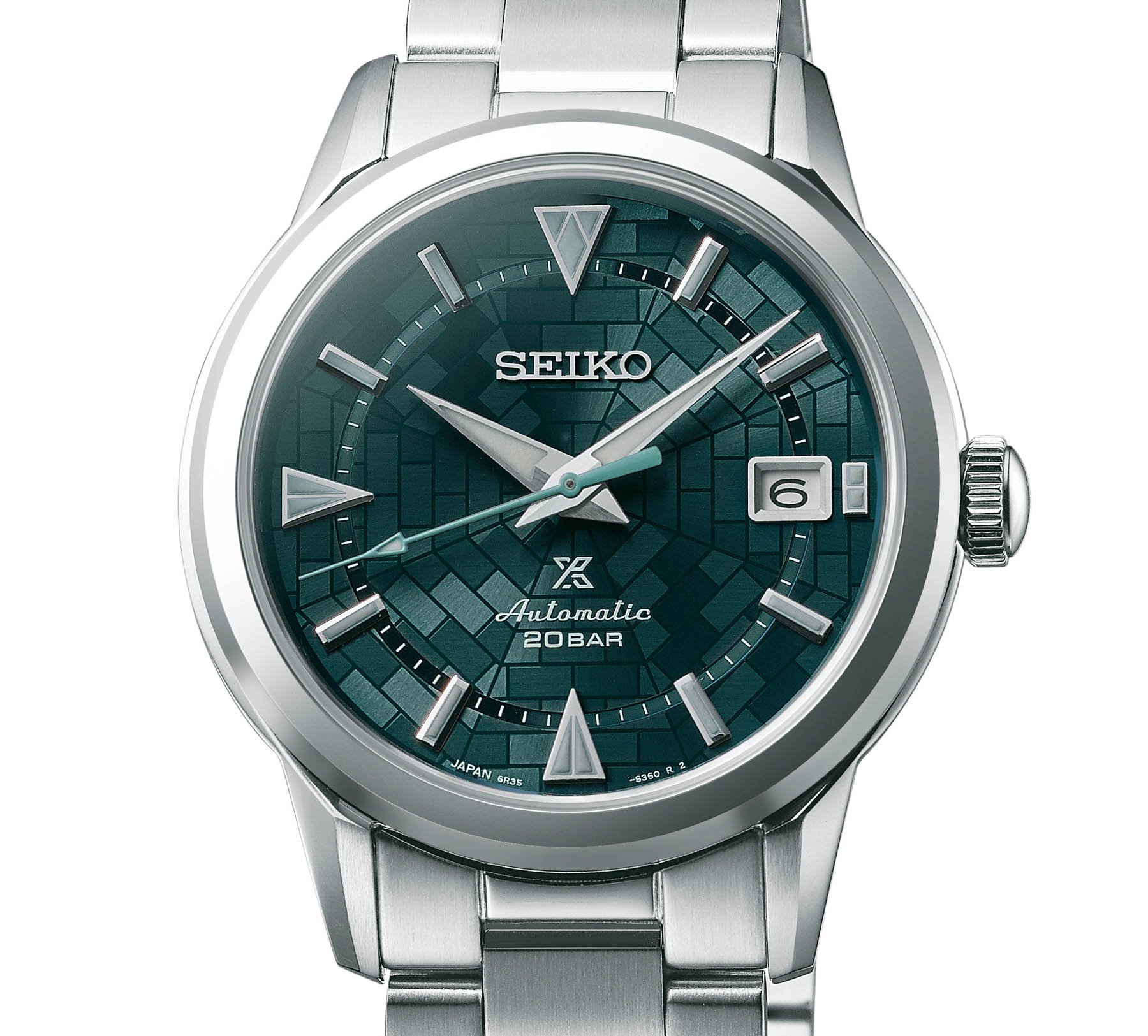 Seiko Prospex Modern Re-interpretation SPB259
Now that you know the history, let's have a look at the watches themselves. Starting with the Seiko Prospex Modern Re-interpretation SPB259. Based on this year's re-release of the original Seiko Alpinist watch. The intricate cobblestone texture brings new life to the somewhat more stoic model. Everything there is to say about the 38mm case and overall feel of this watch can be found in our initial coverage of the release here. As you can see, the highlight here is the dial, which offers an appealing alternative to those who might have been on the fence about the original release.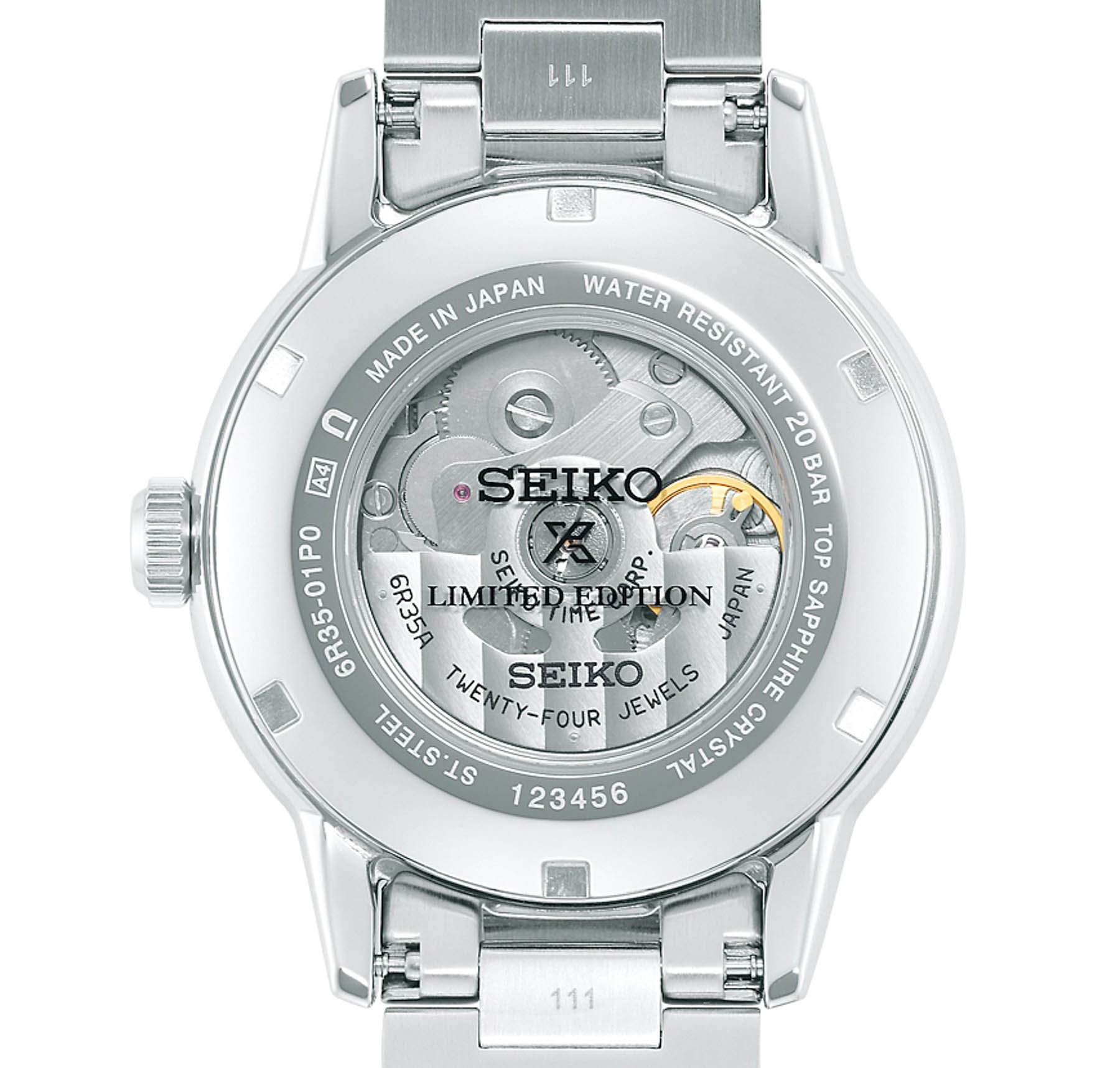 Worth mentioning is the fact that the dial features not only a very special color and texture, but it also has two different sunray patterns. The minute track interrupts the pattern and provides depth to the shimmering dial. Start turning this watch in your hand, playing with the light, and you might find yourself hypnotized. When you come to from the hypnotic gaze of the dial, shining through the domed sapphire crystal, you'll be able to appreciate the Caliber 6R53. Not only do you enjoy an automatic movement with 70 hours of power reserve, but you also get a watch with 200 meters of water resistance. It is a Prospex after all!
Limited to 3,500 pieces, the watch will be available through select vendors as well as Seiko boutiques worldwide starting in October 2021. Three and a half thousand watches might seem like a lot for a limited edition, but when you consider that the RRP is €750, you just know these will be selling like hotcakes.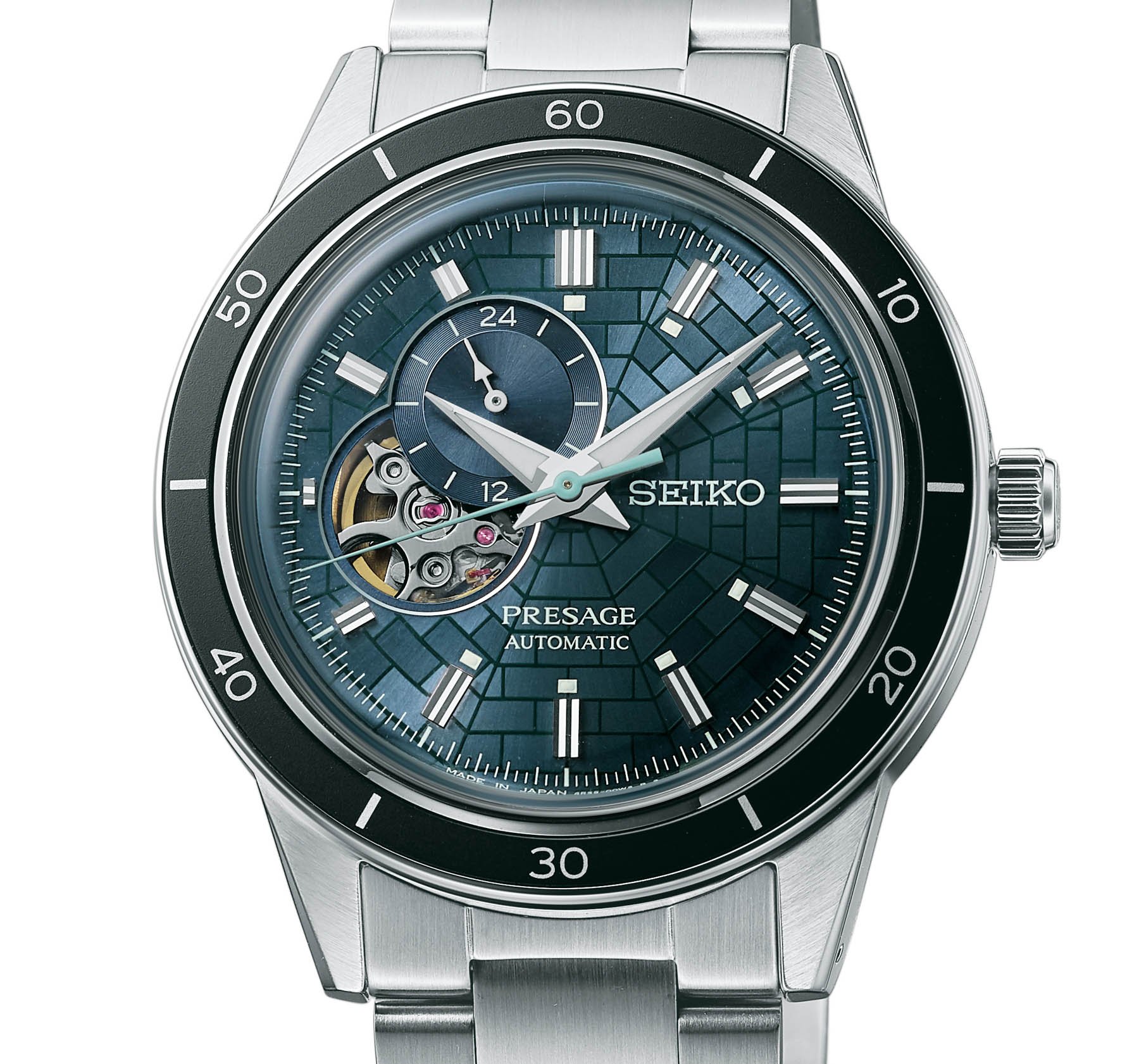 Seiko Presage SSA445
The Seiko Presage SSA445 also takes the form of a pre-existing model from the equally named line. However, the all-new dial and Komparu seconds hand, exclusive to the limited edition, make this quite an appealing new addition to the lineup. Featuring the Seiko caliber 4R39, the watch has a 24-hour indicator as well as an open-heart display on the dial side. Both of these elements interrupt the cobblestone pattern, but also help provide depth and dynamism to the dial. The boxed Hardly crystal is surrounded by a black rotating bezel, giving this watch an overall sportier look, matched by its 40.8mm steel case.
This watch is limited to 4,000 pieces, which will be made available through retailers and Seiko boutiques worldwide from October 2021 onwards. With an RRP of €590, it's sure to be a hit!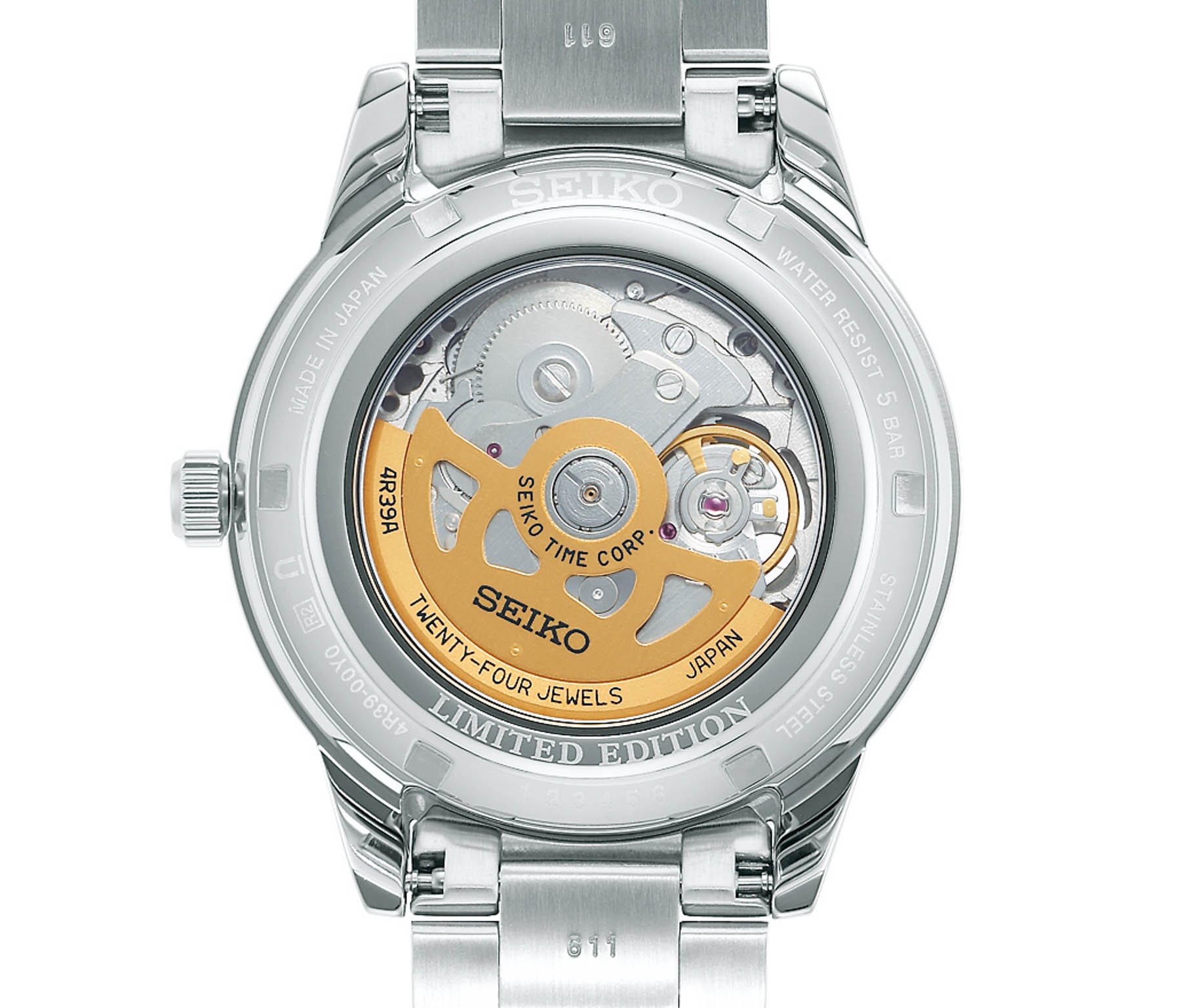 Final thoughts
Seiko is celebrating. The party starts in October and you're all invited! Really, with reasonable pricing, both of these models will appeal to collectors and newcomers alike. Grand Seiko has built quite a reputation when it comes to dial texture, and the refined techniques used have trickled down into these more affordable offerings. This means that getting a taste for Seiko's masterful craftsmanship has never been easier. Make sure to check the Seiko website for more information.