6 Discontinued Seiko Watches Collectors Love
Gone, But Definitely Not Forgotten
With watch collectors, the old adage "absence makes the heart grow fonder" could hardly be more true.  We take a look at 6 Discontinued Seiko pieces that are as hot today as they were during their production run.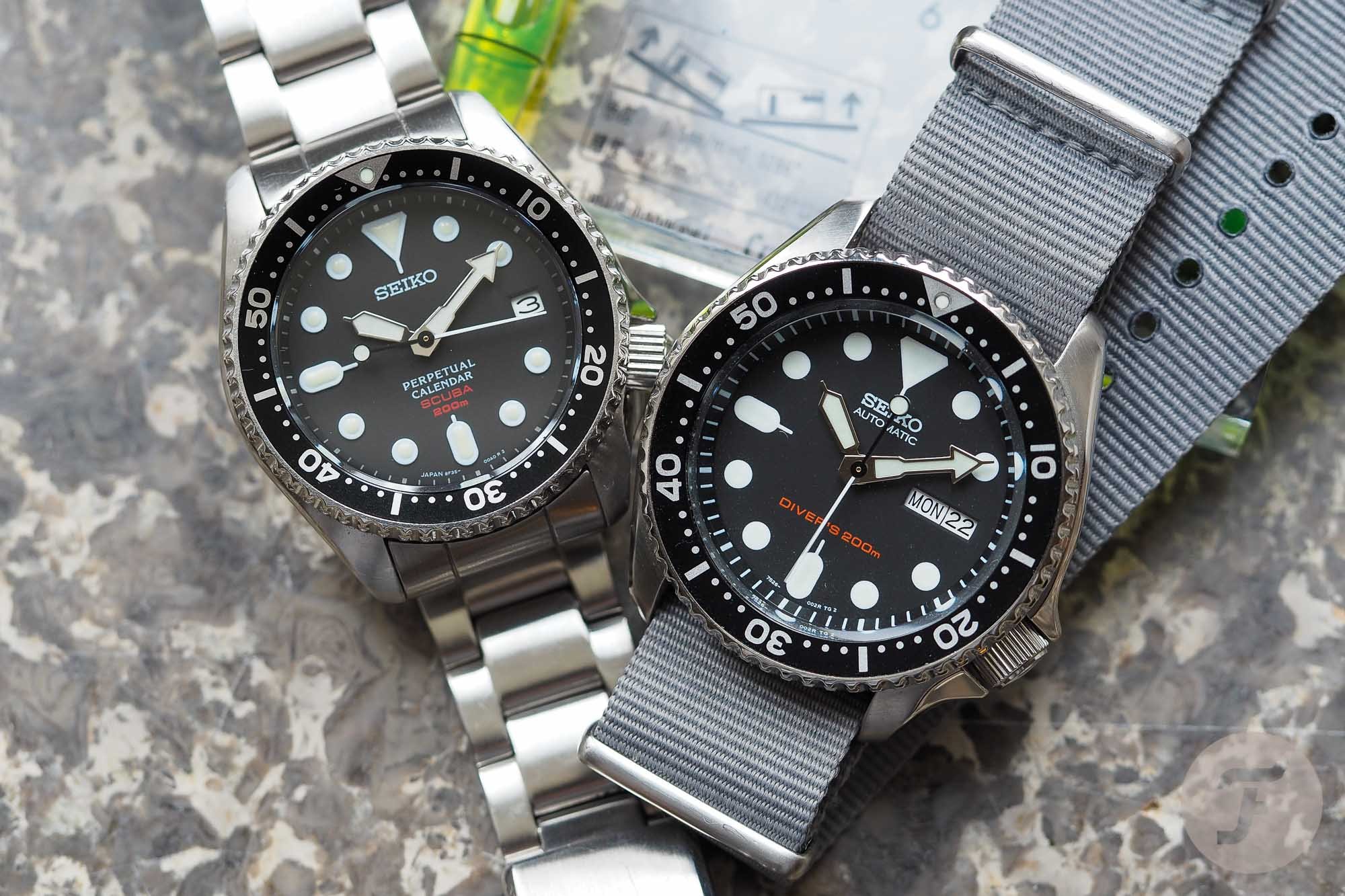 A Discontinued Seiko Doesn't Always Equal Rare
We've watched Seiko change quite a bit over the past several years as they've made more of a concerted effort to market themselves globally instead of focusing on Japan and casting some odds and ends to the rest of the world.  In accordance that change, the Japanese brand has more rigorously subdivided its collection into lines such as "Prospex", "Premier", "Presage", "Astron", and "Seiko 5".  The feeling is that placing pieces into these sub-collections makes marketing clearer and more global.  We've also seen a general move upmarket from the brand, which has included better movements, finishing, and, in some cases, adders like a sapphire crystal.  Higher prices have also come along for the ride.  It makes sense, but with that move, there were some longstanding models that were either discontinued or upgraded with the transition.  Despite at least one of these models being around for 25(!!) years before running into the axe, it seems fans still can't get enough of certain discontinued Seiko references.  None of these watches are in any way rare (well, one is a bit rarer) and all can be found somewhat easily – some are even still being sold as new – but prices have started to creep.  We thought you might want to take a look and perhaps even take action before things get any more expensive or difficult.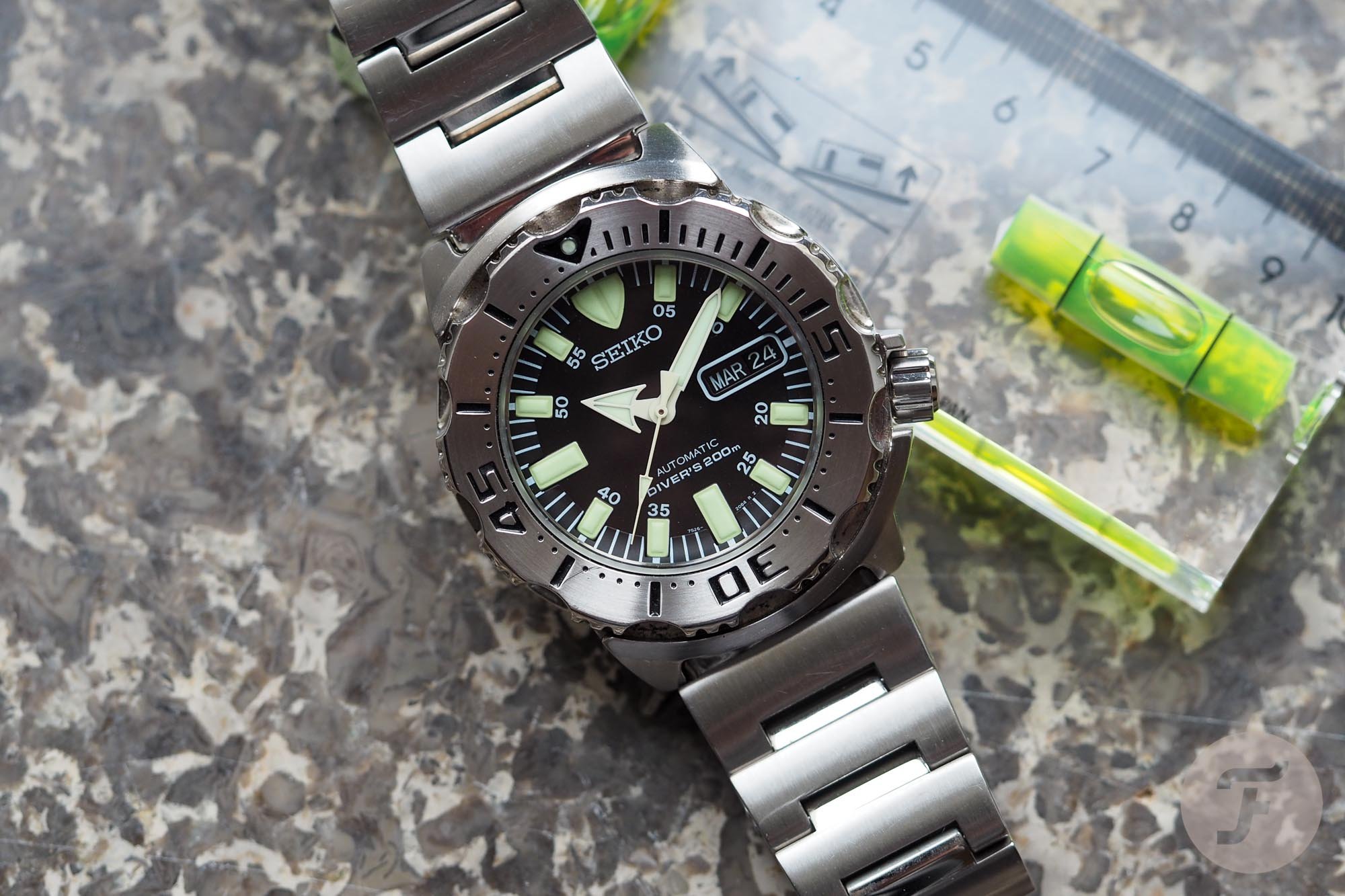 Seiko Monster SKX779/781 "Monster"
The first discontinued Seiko on our list is actually one that's been gone for quite awhile, but still comes up frequently on forums as a watch that's often the target of a search.  The Seiko SKX779/781 is the first watch that's known as a "Monster" and in 779 guise it's black while the 781 is orange.  Available on either 20mm rubber or a unique stainless bracelet, this watch is about as "love it or hate it" as it gets.  Introduced way back in 2000, the Monster soldiered on until 2012, but new old stock was reported as being easy (and cheap) to find as late as 2014.  The Monster, as part of the SKX series, used the same automatic movement as the SKX007 and that's the rock solid 7S26.  This means no hacking or hand winding, but a reputation for robustness.  Externally, though, the Monster brought highly unique styling with an "in your face" serrated steel bezel that's shrouded at 12:00 and 6:00 by the stainless 43mm case.  That case also houses a screw-down crown that sits at the familiar Seiko 4:00.  Well known for its insane lume and legible dial, the Monster is an actual tool watch that divers use without worrying so much about scratching or smacking into things.  200 meters of water resistance don't hurt either!  After all, it was easy to find these for well under $200 when new.  Nowadays, a Monster can still be found on places like WatchRecon or WatchPatrol for less than $200, but condition will qualify as rather worn.  For a really nice piece with all of its kit, figure on $300 or more.  I own an SKX779 "Black Monster" that I sourced from Japan a year or so ago and I must admit that it gives me a certain amount of pleasure to wear.  While I've never truly loved the bezel (or that fact that crud often gets stuck between it and the shroud), the dial is a real winner and harkens back to a previous era at Seiko where things were a bit more simple.  As you can see, I missed the boat on buying one of these new, but actually bought a new second generation version on a trip to Hong Kong some years back (this great article gives you a rundown on the various Monster variants and generations).  While the 2nd gen version is objectively better mechanically, I like the look of the original far more.  By the way, if you're only into buying new, there's now a 3rd generation Monster that you can find on the Seiko site.  It retails for 479 Euros, gets the Prospex "X" on its dial and sports the 4R36 movement.  Looks wise, it's still a bit different than the first generation, but it's at least more in keeping with the original than the second generation version.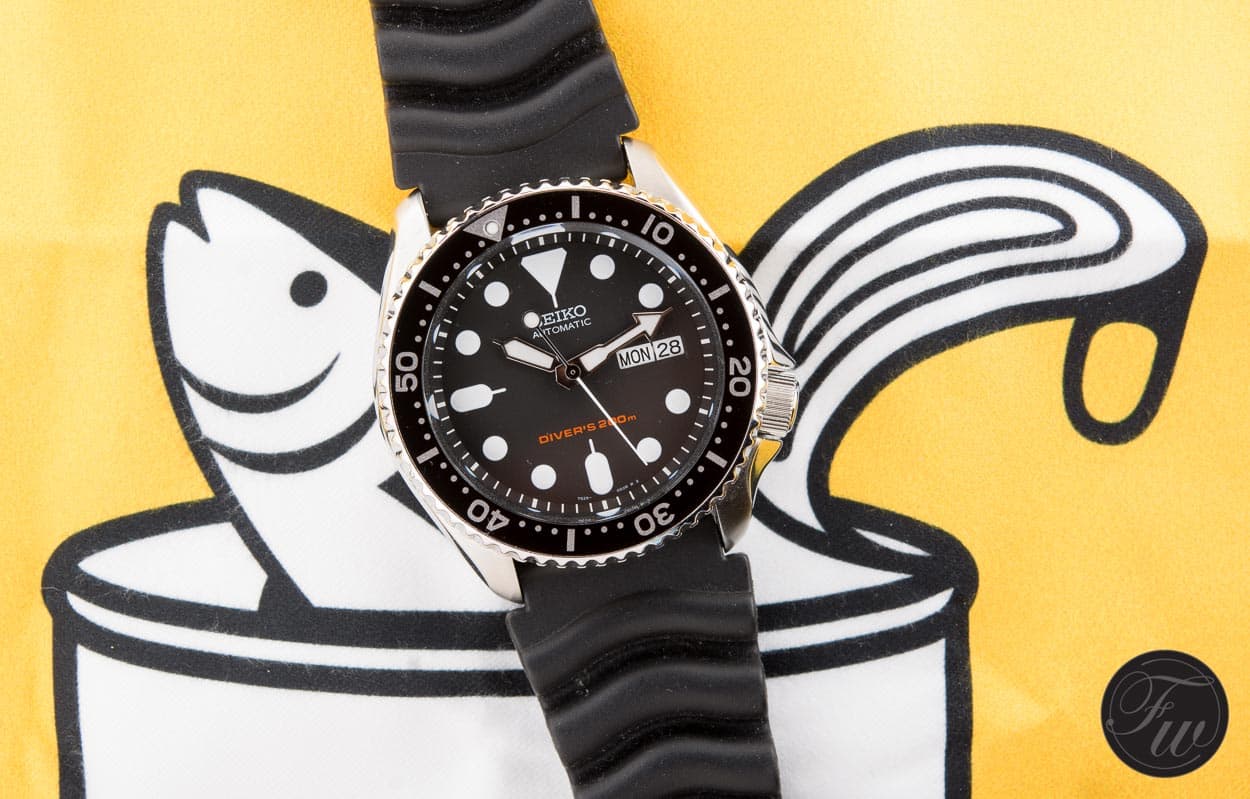 Seiko SKX007/009/011
Ah yes, how could we talk discontinued Seiko without bringing up the most famous Seiko of them all: the Seiko SKX007/009/011.  With the introduction of the new Seiko 5 Sports series in Summer 2019, this officially marked the end of the line for a watch that first introduced way back when I was at university: that's 1996!  Whether in black (007), dark blue dial with Pepsi bezel (009), or orange with gold font bezel (011), the SKX series has been a real gift to fans, new collectors, or, frankly, people who just wanted a damn good everyday watch.  Ok, the "stiff as hell" rubber strap or the tinny bracelet weren't the greatest attachments, but the SKX is an unbelievably legible watch that's hard to dislike.  The movement is the familiar 7S26 and like in the Monster above, that means a day and date function, but no hacking or hand winding features.  At 42.5mm in diameter, the stubby-lugged stainless case works well on just about any wrist.  And for actual diving use, the watch is ISO certified, contains a luminous pip at 12:00 on its unidirectional bezel, a screw-down crown, and is good for 200 meters.  I bought my SKX007 way back in 2012 for something like $160 (it would have been another $30-40 less in the USA) off of Amazon and it's been a fun companion on holidays and other trips where I want to wear something good looking, functional, and worry free.  But guess what?  I bought an SKX011 just this past Christmas during some sales on Amazon for under $250 and it was a Japan-made version.  I'm not snobby about where my SKX's are or were produced, but I figured that I ought to add another variant to the collection while they're still being sold as new.  No, I'll never be able to fund my daughter's higher education based on the sale of a "vintage" SKX, but boy would I kick myself one day for not picking one of these legendary pieces up as new for what i'd still consider as a song.  If you've not bought one of these and are considering it, what are you waiting for?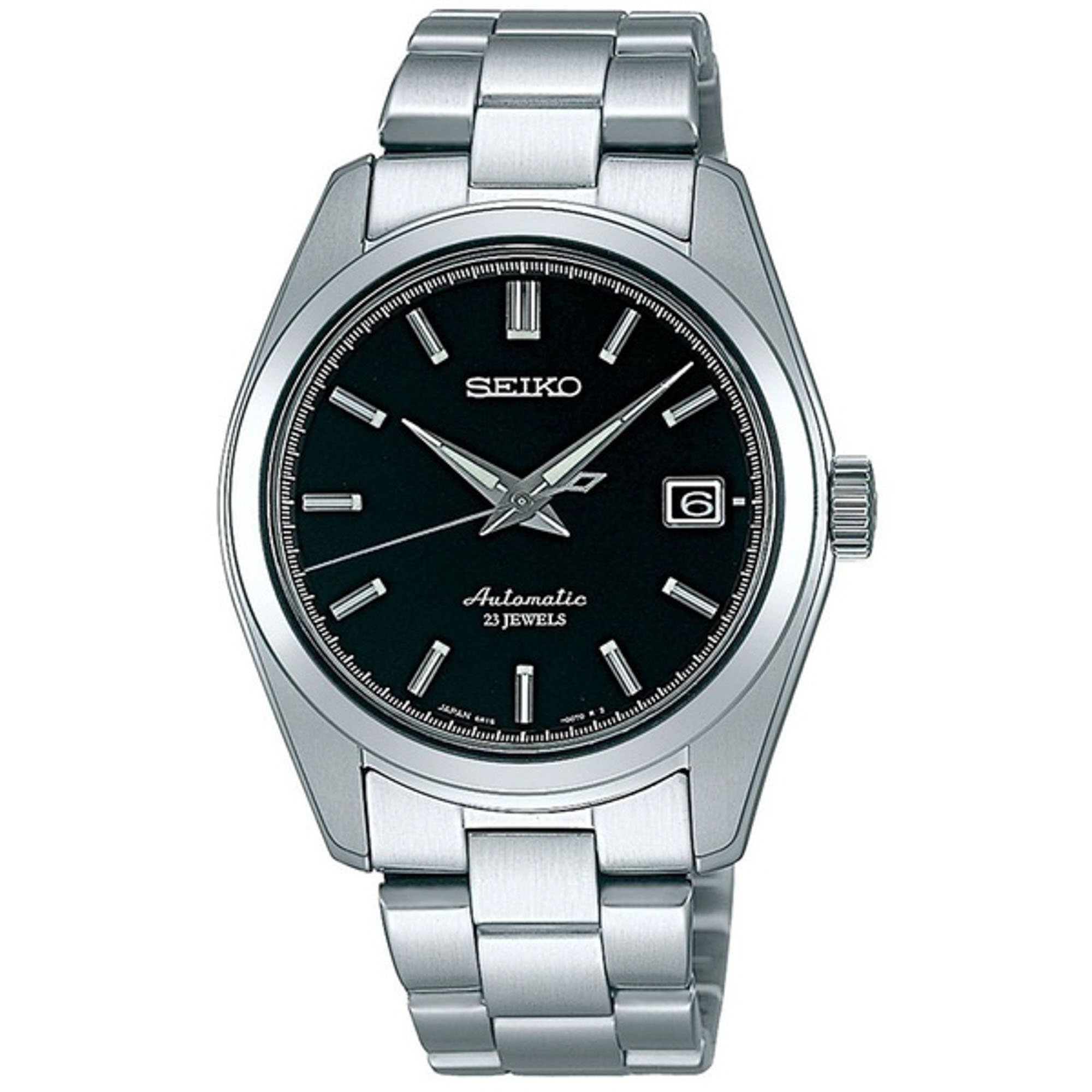 Seiko SARB 033/035 "Baby Grand Seiko"
The next discontinued Seiko on our list is the SARB 033/035 that's known by fans as the "Baby Grand Seiko".  It also happens to be the only non tool watch on our list, so that should tell you how much praise this watch garners from the collecting circle.  The SARB 033/035 is definitely one of those watches that fell victim to not fitting into Seiko's sub-collection naming scheme.  Even though the watch was JDM only during its entire 2010 – 2018 production run, it seemed that the brand didn't wish to rebadge it and truly offer it worldwide.  That's a real shame because these SARB models are lookers with a lot of functionality.  With 100 meters of water resistance, a bracelet, stunning dials, and the slightly more upmarket 6R15 movement visible through the case back, these pieces gained tons of fans who were looking for a high quality watch that could do time at the office and just about anywhere else.  Also, at 38mm, the Baby Grand Seiko – the styling truly borrows from the far more expensive flagship Seiko brand – is a wonderful fit for just about anyone.  Whether in black (033) or cream/white (035), the Baby Grand Seiko is a real looker.  These previously sold in the $200's when new, but remaining stock now sells between $350 and $500 (sometimes even more).  You can check places like Long Island Watch and others.  Personally, I'd hunt for a good deal on a barely used model if possible.  And while I'd likely go with a black version, the creamy white 035 is probably the more difficult piece to find.  As for replacements, Seiko has never truly revealed the reference that replaced the SARB, but this 38mm Presage (it debuted a couple months back) looks like a dead ringer as the successor.  It's definitely nice and contains the 4R35 automatic; pricing seems to range from $400 – 600 from various sellers.  You can read more about it on the official Seiko site.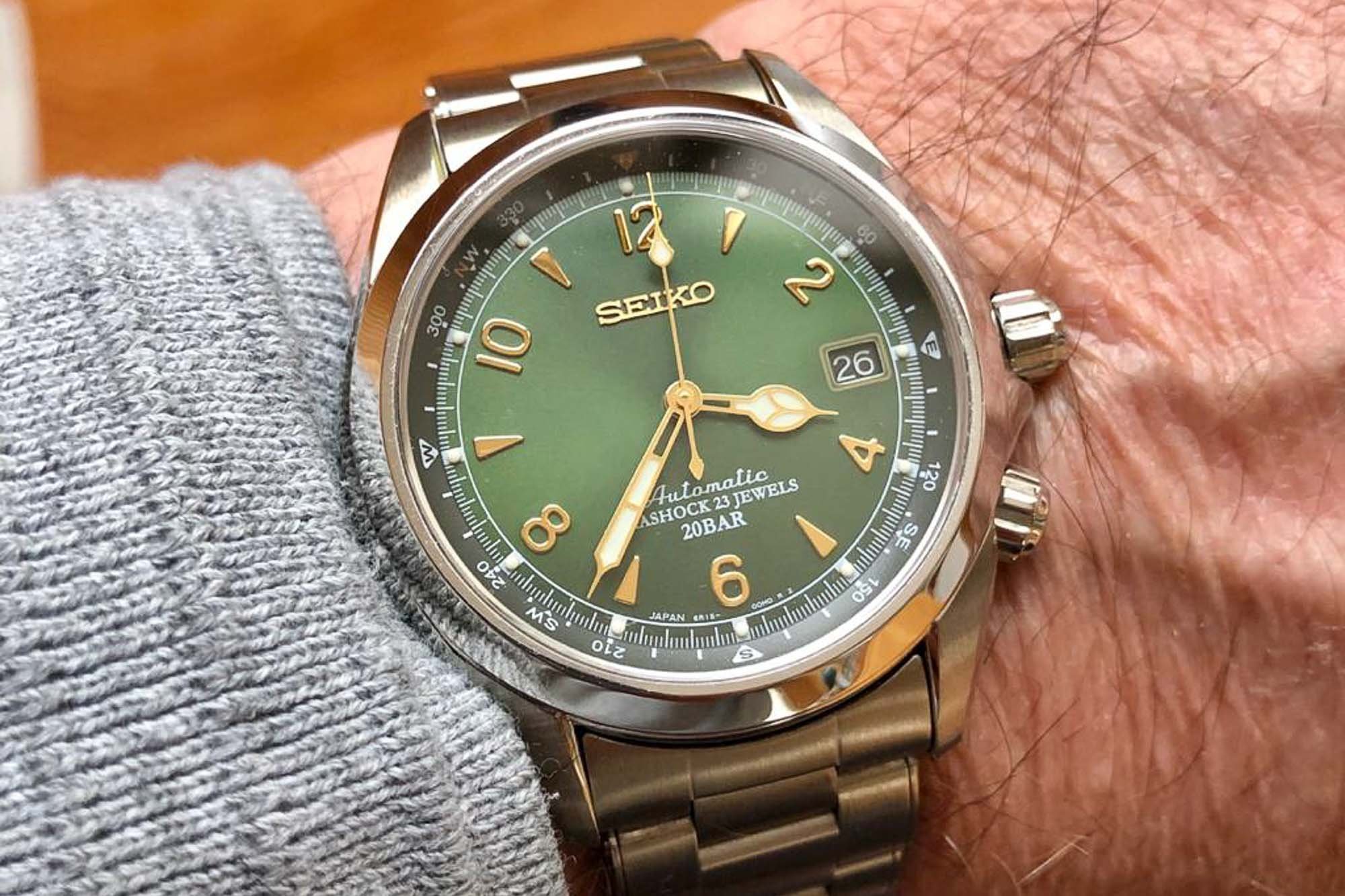 Seiko SARB017 Alpinist
The Seiko SARB017 Alpinist is the next discontinued Seiko that we'll discuss.  This is a tricky one for me because I don't own one of these and I actually don't plan on ever buying one.  That's weird, right?  Well, I find the styling to be a bit of a hot mess and I personally think that the whole thing strays a bit from the Rolex Explorer-like intent of the original 1950's-60's Alpinist watches that were simple three-handers without a date made for mountain climbers.  But I digress because I am clearly in the minority with my feelings about the now discontinued SARB017 Alpinist that was made from 2007 – 2018.  Early on in 2018, Seiko announced that it was time to end production of the Alpinist and they told us nothing else…for quite some time.  But in September of 2019, a leak erupted on the internet and official Seiko literature was shown with upcoming Alpinist models for early 2020 (one in green, black and white).  The models will carry the Prospex "X" for the first time and will feature the 6R35 with 70 hours of power reserve,.  The styling looks very similar to the SARB017, but pricing will increase to a heftier 75,000 JPY.  But heading back to the discontinued model, it seems fans love the green sunray dial, 38mm stainless case, and gold(??) numerals and cathedral hands (another ???), and internally rotating compass.  Ok, I'll stop complaining now.  The Alpinist has always been a very different watch for Seiko and for that I'm glad.  The size is attractive, the 200 meters of water resistance works well, and the quality and finishing have always been highly lauded for its approachable entry price.  That price used to be $350-450.  The screw-down crown controls the 6R15 movement, which hacks, can be hand wound and has 50 hours of power reserve.  The SARB017 is still available as a new watch, but online retailers generally charge more than $500 now (see Gnomon Watches here).  Places like eBay offer the opportunity in the mid $400's, but you clearly need to check the seller and any possible importation fees.  Dammit, now that I've written so much about this watch, I might have to track one down!  This level of specification at this price feels is something we likely won't see again.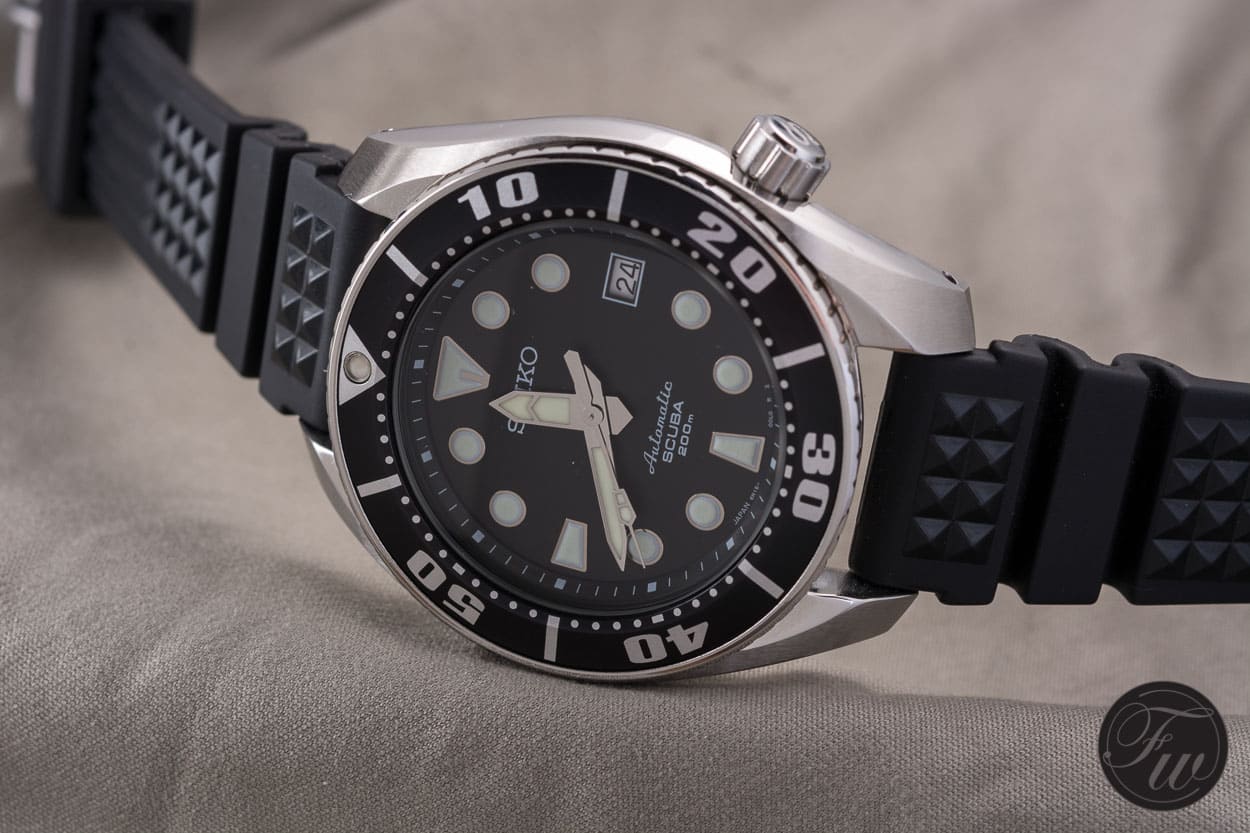 Seiko SBDC001/003/031/033 "Sumo"
Our last discontinued Seiko is the well-loved "Sumo" diver.  In fact, Seiko brought new Sumos to Baselworld this past year with the SPB101 (Black) and SPB103 (Green).  These brought a sapphire crystal, the 6R35 movement with 70 hours of power reserve, and a 45mm case.  They also brought along a more expensive retail price of roughly 830 Euros, which is roughly 200 Euros more than their predecessors (a site in Germany shows a retail price of 599 Euros while they sell for 419 Euros): the original Sumo.  The original Seiko Sumo debuted back in 2007 with the SBDC001 (black and shown above) and SBDC003 (dark blue).  In 2016, these gained a Prospex "X" on the dial and the black edition became the SBDC031 while the blue changed to the SBDC033.  It's these latter, shorter run "X" pieces that can still be found as new today and are still quite a nice deal.  Some say that the finishing has improved on the new 2019 Sumos, but the last generation was a fine piece that is often credited as being the bargain Marinemaster 300.  After all, the hand set is somewhat similar – especially that sweep seconds hand – , the case shape is nearly the same and the crown is also located at 4:00.  Of course, the MM300 uses a top-notch movement and has another 100 meters of water resistance, but the Sumo offers a compelling package for a fraction of the cost.  In the USA, Amazon still shows these for under $650 and while that isn't a huge discount versus original retail, it's a decent price if you don't want to spend the extra money on the newest model.  We've always felt that the Sumo is one of Seiko's best-looking divers and could easily be worn every day as long as your wrist can pull off the added millimeters.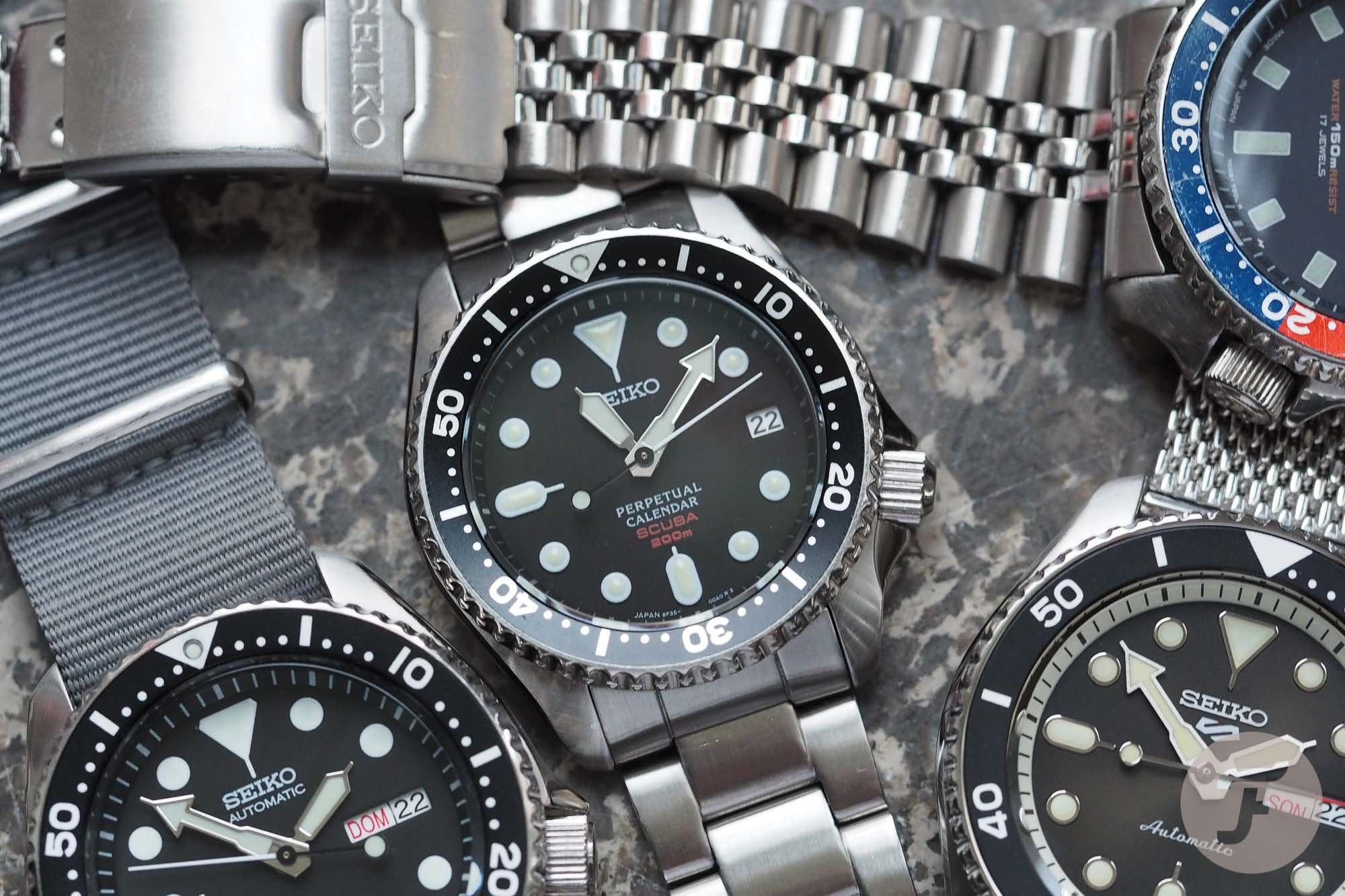 Seiko SBCM023/25/29 Perpetual Calendar Diver
Last but not least on our list of popular discontinued Seiko models is a bit of an oddball: the SBCM023/25/27 Perpetual Calendar Diver.  It's probably the least "popular" of all the watches here, but it has gained traction over the last several years due to its wildly accurate movement (+/- 3 minutes per year), classic SKX-like looks, and ridiculously wearable 39mm case.  The battery is Lithium and, therefore, lasts at least 6 years.  On the downside, it's wise to bring to your local Seiko boutique to have them change the battery.  This was a JDM-only watch, but they were and are interesting enough that many made the journey to other continents during their 2003 – 2010 production run.  I bought an SBCM023 out of Japan a couple years back and was fortunate to source a full set for under $400.  I reviewed that watch here and also mentioned that somewhat rarer variants are available in the 025 (blue dial with Pepsi bezel) and 029 (orange dial with gold font bezel).  If you're looking for one of these today, figure on $600 – 800 as they've become rather desirable.  For sure, some may snicker at paying so much for a watch that looks like a much cheaper SKX, but those in the know will realize that something special is on the wrist.  For listings, I'd check eBay and WatchRecon…try to find one with a recently changed battery.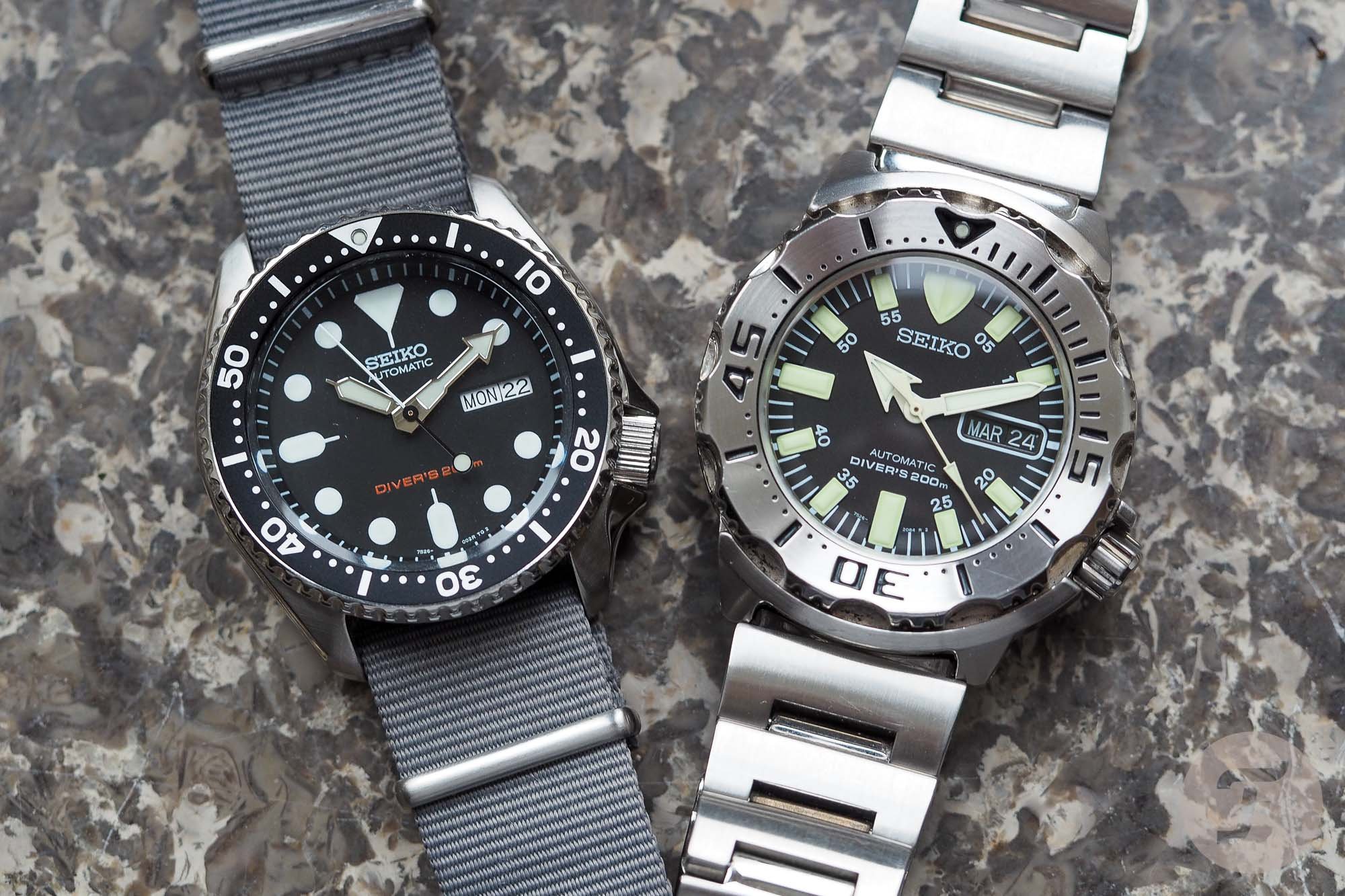 Final Thoughts on These Discontinued Seiko Models
As mentioned, aside from the SBCM023 Perpetual Calendar, none of these watches are incredibly difficult to find and depending on the model chosen, they're not even overly expensive to purchase in new, unworn condition.  Of course, if you're willing to take a used or slightly worn model, pricing becomes even more affordable for what will likely be a reliable long term daily wearer.  Plus, if you end up not liking the watch after a period, it should prove easy to sell.  The reality is that versus any of these discontinued Seiko models, there probably exists a better, newer model from the brand.  But, sometimes it's not about more modern or higher quality; sometimes it's about looking backwards and simply buying something that you enjoy.