Seiko Spirit Smart x Nano Universe – 52Mondayz, week #47
Recently I came across an article on the second collaboration between Seiko and Tokyo based clothing company Nano Universe. This made me realize that I bought the first Seiko Spirit Smart x Nano Universe watch of this collaboration about two years ago, and never wore it. Time to do so.
Seiko Spirit Smart x Nano Universe – 52Mondayz week #47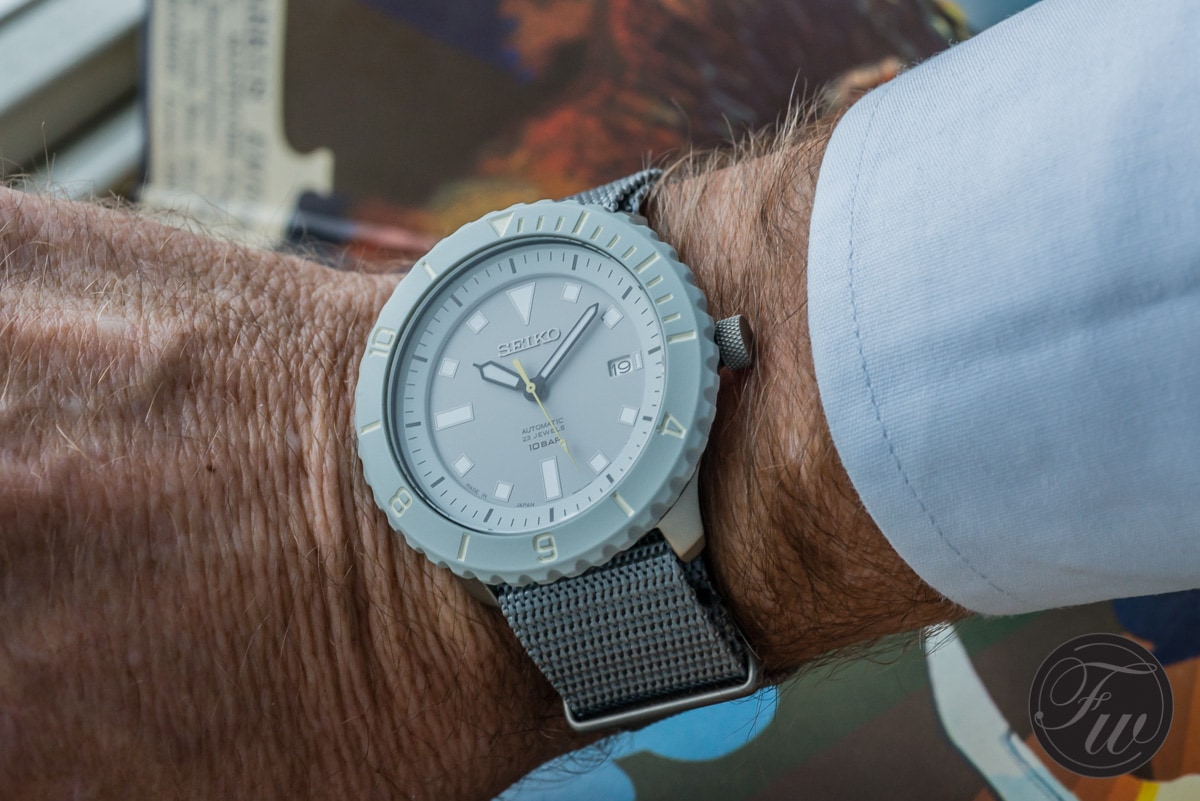 Except with Nano Universe, Seiko introduced more collaboration watches in their Spirit Smart series. I remember a Giugiaro Design and a re-edition of the Steve Jobs Seiko Chariot. Unfortunately for most of us, these watches are so-called JDM models. (Officially) sold only to the Japan Domestic Market.
Fortunately, there's the Internet and a few sellers who are good enough to ship them to other destinations. The first watch in the collaboration with Nano Universe, which I'm wearing this week came to The Netherlands that way as well.
Odd Spirit Smart collaborations
What all these Spirit Smart collaborations have in common is that they're all a bit odd in terms of design. Certainly seen towards the design of regular Seiko models. And that's something nice in my opinion. A big, fairly conservative, brand which allows itself to produce and bring some out of their box models as well.
So what's so out of the regular box about this Seiko Spirit Smart x Nano Universe watch then? I'd say mainly the shape of its stainless steel casing. While most casings are more or less cylindrical in shape, this watch has a very conical shape. Like a cone, top side down. The wide part is the bezel(*) on top, and it narrows down to the see-through(**) glass back.
A curious bezel design
Which brings me to (*), the bezel. The diameter of the, synthetic bi-directional rotating, bezel is a huge 45 mm. That, by number, seems huge at least. However because the watch' conical shape it's nothing to worry about. The much smaller in diameter wrist-side of the casing and the short lugs provide a very comfortable fit. Even for those with smaller wrists.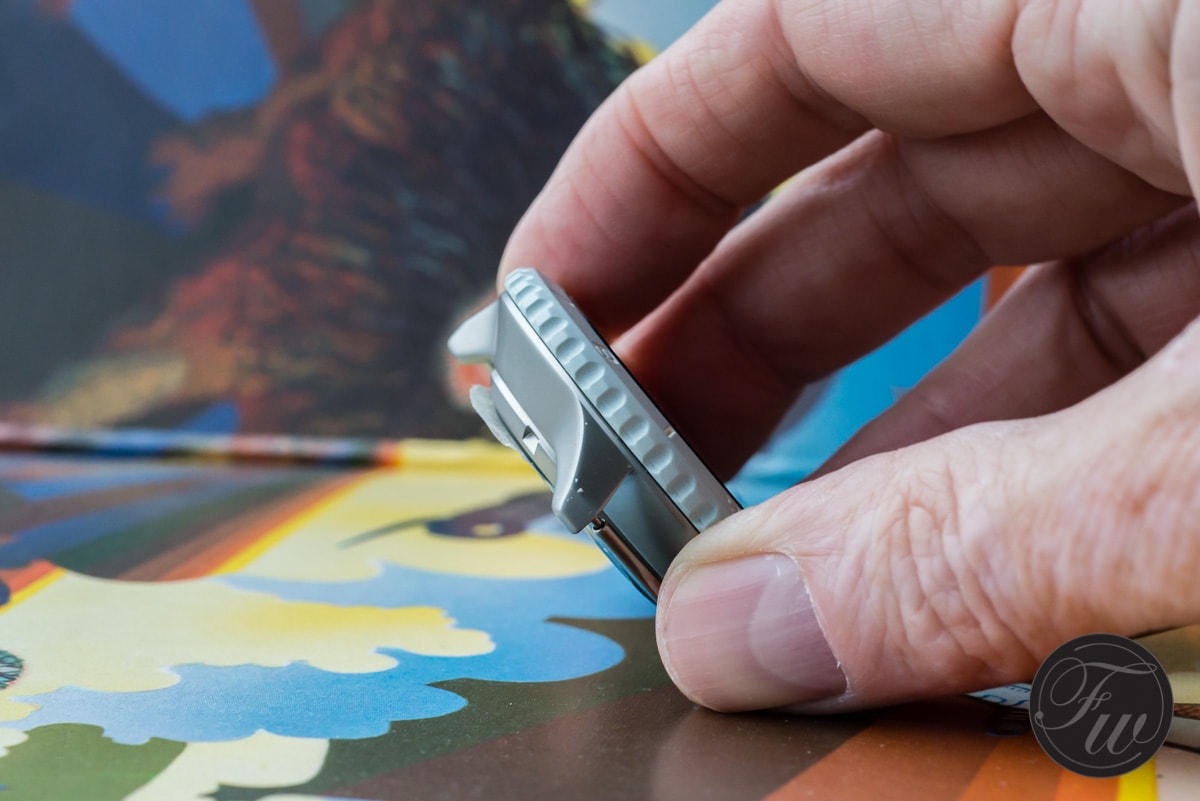 A bit of a strange thing about the bezel is its print design. While the first quarter of the bezel looks like a divers scale, the bezel in fact is meant to indicate a second time-zone. I really can't make any use of the first three 5 minute indicators, each divided into four parts. Anyhow, it doesn't make the bezel look bad so I guess that was the main reason for it.
See-through or not see-through?
On to the (**) see-through glass case back. See through but that's only just. The glass has been dark colored and is transparent indeed, however not that much. A nice variation on the theme of a glass back. At the same time providing better readability of the printing as well.
Of course 'Nano Universe' and its logo are present. As well as the water resistance rating of the watch and the reference number of the caliber used in this watch. Good to know that this watch was 'Made in Japan' for which a place was reserved on the case back as well.
Quite limited numbers in this league
The first Seiko Spirit Smart x Nano Universe collaboration was a watch series of six different models. From each model only 300 or 500 pieces were available only. That's a very exclusive limited edition for such a big brand in this price level. My watch bears the number 033 of 500 which is engraved in the metal part of its case back.
For once a comfortable NATO-style strap
As can be seen in the pictures Seiko equipped this model with a grey NATO style strap. It suits the monochrome appearance of the watch very well. What I like about this NATO strap as well is its length. There's no surplus of nylon which you normally don't know where to put it. Ending up with a bulky double folded end of it on the side of your wrist.
Price, box, and value
In 2015 the price tag on this Seiko Spirit Smart x Nano Universe watch was JPY 26.000,=, which would have been nowadays € 200,= or US$ 235. Without taxes that is. For a watch limited to only 500 pieces, with an extravagant casing design, and with an upscale 4R25 caliber movement. It even came in a nice personalized box. To me that certainly doesn't seem expensive.