Should Limited Edition Watches Become Regular Production Models?
Doxa makes a controversial move with regular production SUB 300 models
We give some straightforward thoughts on turning a Limited Edition watch into a serial production piece and use the Doxa 300 as the latest example.
I was sweating my tail off in a hotel last week when Balazs sent me a WhatsApp message. We were talking about something and then he asked if I had seen the latest Doxa 300 releases. I hadn't and as a fan of the unique brand, I felt a bit left out. Well, for some reason, it had sailed into my junk inbox and all was soon rectified. These were no limited edition models, though. No, Doxa was adding six(!!) SUB 300 "no T" models using the famous slim cases. And honestly, I was kind of ticked.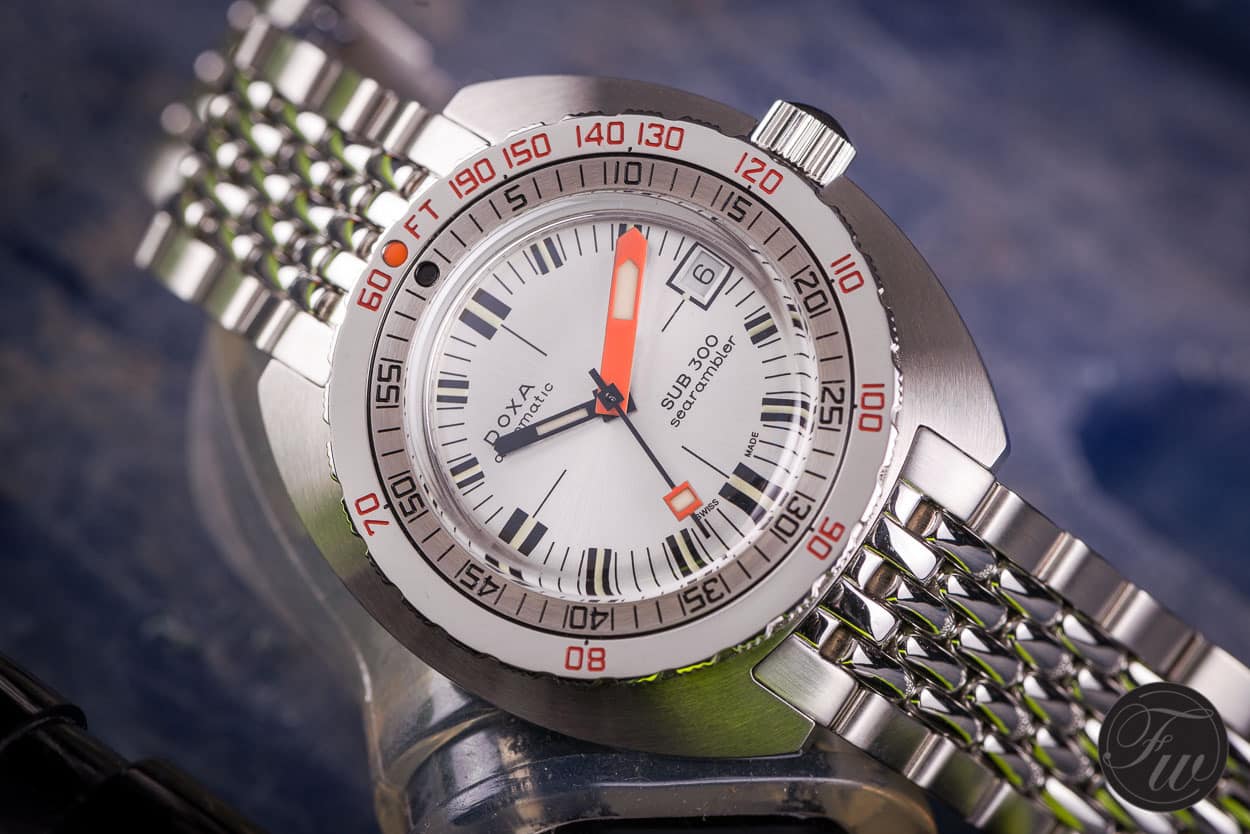 Non Limited Edition Doxa 300's
It was back in 2017 when Doxa brought back a nearly perfect reissue of its seminal first edition SUB 300. 300 of the Searambler (above), Sharkhunter and Professional made them desirable limited edition pieces. The watches sold quickly and there were some hurt feelings from those who missed their chance. Over the next year or so, Doxa came back with a limited "Lung" version of each dial color and while this was already a bit close to the 2017 versions, these were historically important enough to release. And now for nearly two years, if you wanted one of these glorious (aside from the clunky bracelet) reissues, the used market was your only salvation. All that changed last week.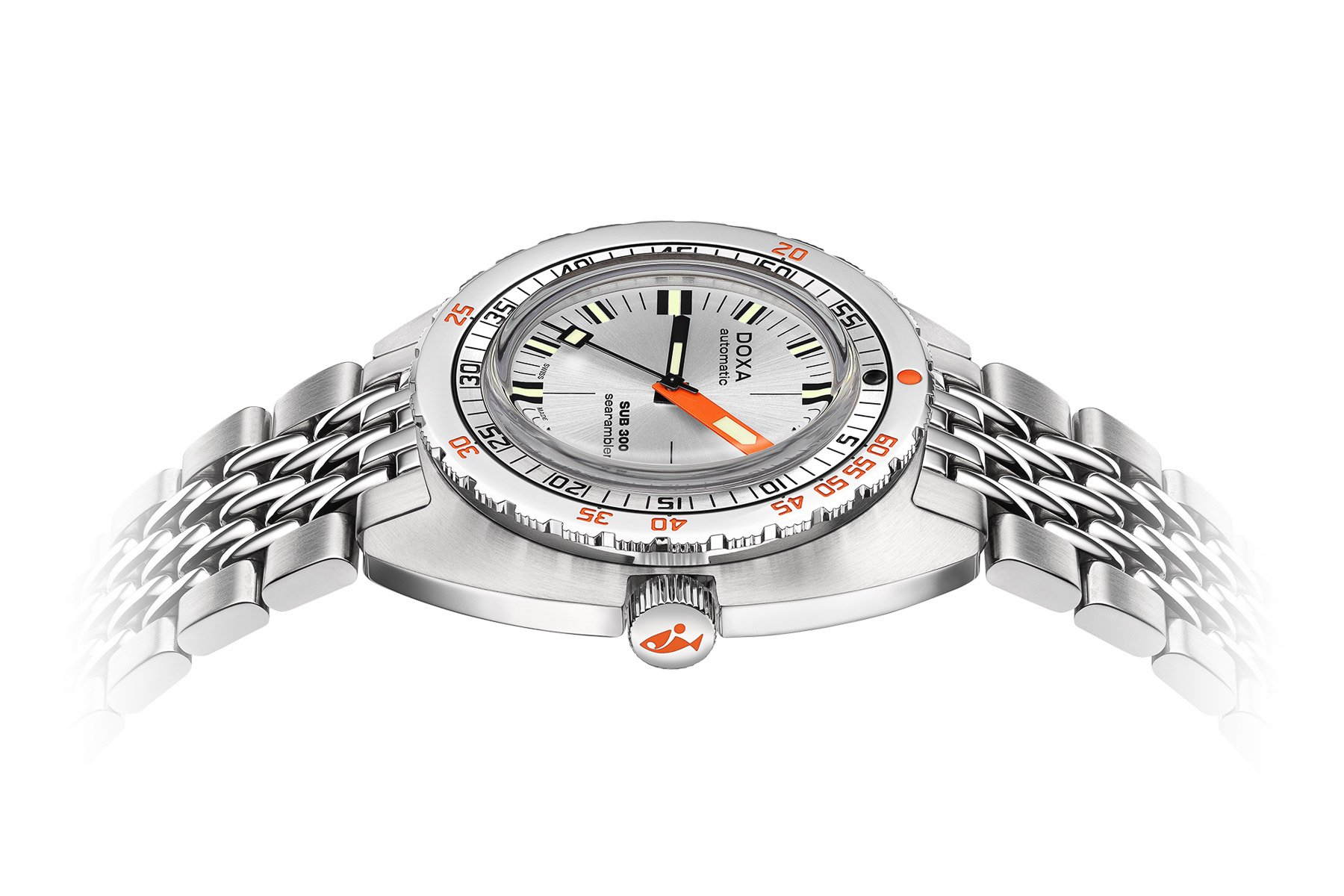 Some small changes
A jaunt over to the Doxa website shows the six new regular production Doxa 300 models. In addition to the three aforementioned models, a navy Caribbean, a yellow Divingstar, and a turquoise Aquamarine have joined the fray. Aside from the option of a rubber strap, modern dial font, metric bezel, slight hand differences, and a crown with orange logo, these watches are nearly identical to the old limited edition models.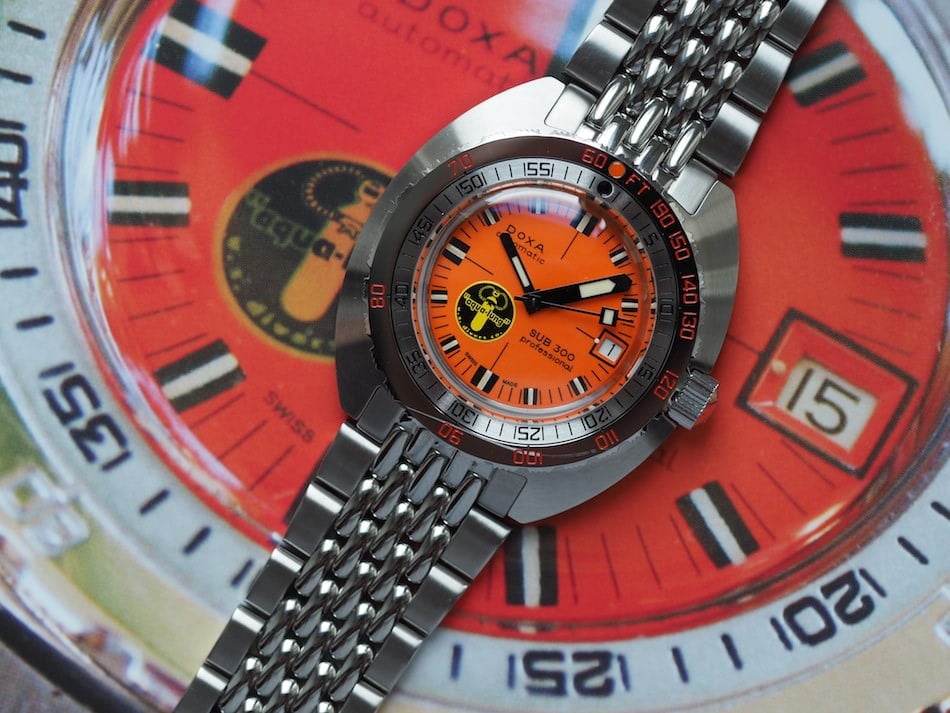 Annoying
As the owner of a limited edition "Black Lung" Professional, I simply find these new watches annoying. I own a lot of watches and, practically, this release means little to the state of my collection. However, if I had searched high and low for one of these or if it were my main watch, I think its significance would be diminished. And how do I know this? Well, because I actually feel this about my watch. But it makes me wonder about the whole limited edition trend, the fact that companies sometimes don't know their audience, and that decisions like this can have dire consequences.
When a limited edition shouldn't have been
I've always liked modern Doxa watches, but let's look each other in the eyes and have a frank discussion. Up until recently, the bulk of the company's modern releases were thick watches with decent finishing sitting on a website created on MS FrontPage. Thankfully, Doxa has made strides in the last year or so with a navigable website and the attractive 200 diver. Still, the original SUB 300 is undoubtedly the brand's most notable watch. And when you have a watch in your back catalog, albeit made for only a year in 1967, that finds its way into keyboard warrior battles about the most important dive watches ever, I question why they reissued it as a limited edition in the first place. Maybe they were unsure people would buy them?
When the slim case SUB 300 returned, it should have been regular production. Perhaps the catalog pieces could have used the new logo and limited edition pieces the old logo. Or, maybe only the "Lung" models should have been numbered. Whatever the case, this new release now feels like an "oops, we fibbed" or a "just kidding, those models really aren't so limited" event.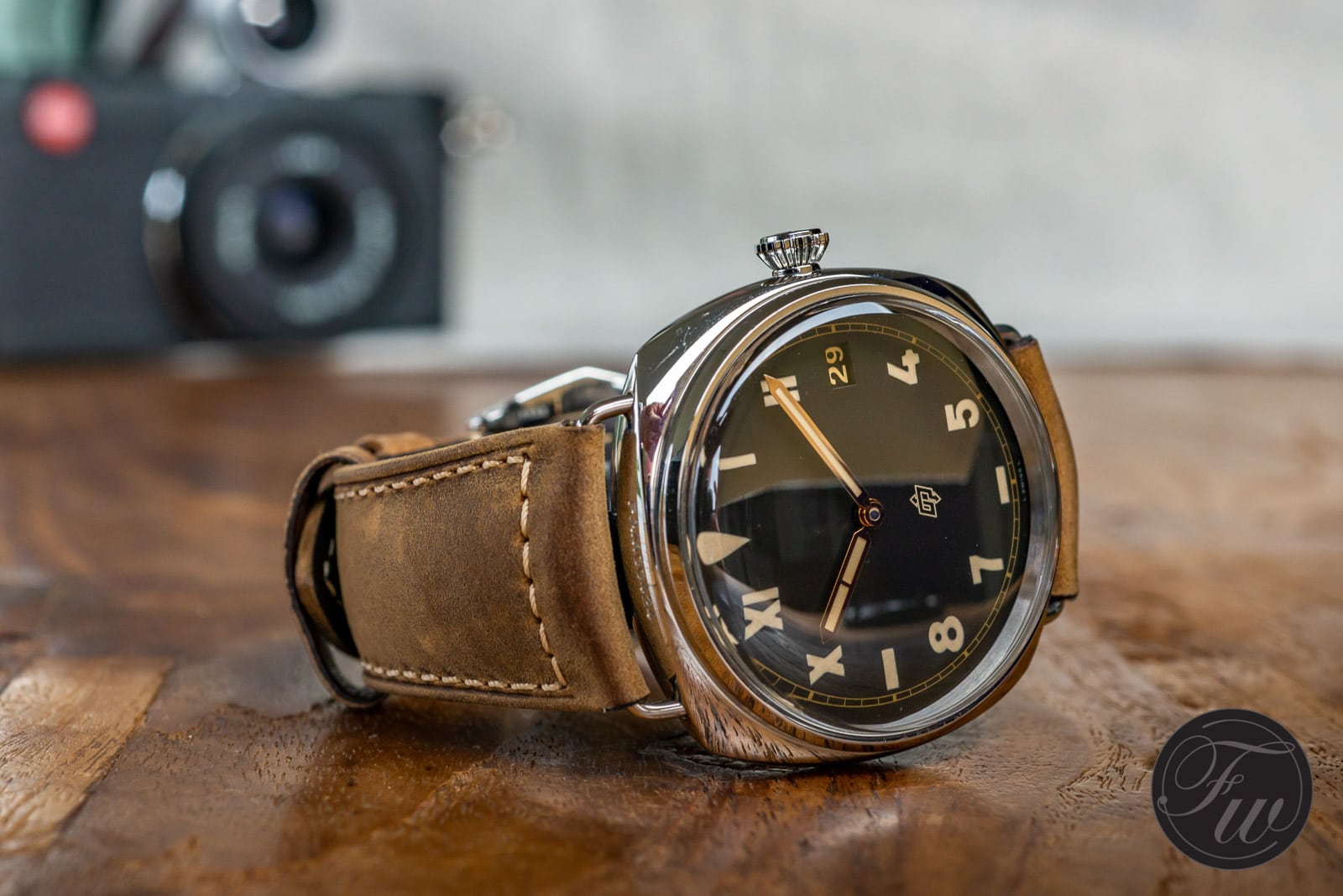 Remember the Panerai limited edition models?
In the early and mid-2000's, Panerai was on fire. They could really do no wrong. Well, until they did. In 2007, the limited edition Panerai PAM00249 Radiomir with California Dial drove the watch collecting community wild. Here was a really unique watch that became very difficult to locate. Prices more than doubled at one point and people truly savored these watches. Then, 5 years later they dropped the nearly identical limited edition PAM00448 and truly angered the Paneristi.
Since that time, more California Dial Radiomirs have come our way and now they're even a part of regular production. Sure, these watches have little differences, but hardcore collectors didn't and don't really care. They felt duped, were mad, some swore off the brand, and values of the original 249 plummeted. This doesn't mean that they're not great looking watches. But why not make them as standard production from the get go? If a brand uses a limited edition to test the market instead of just boldly putting it into production, it can end in a mess.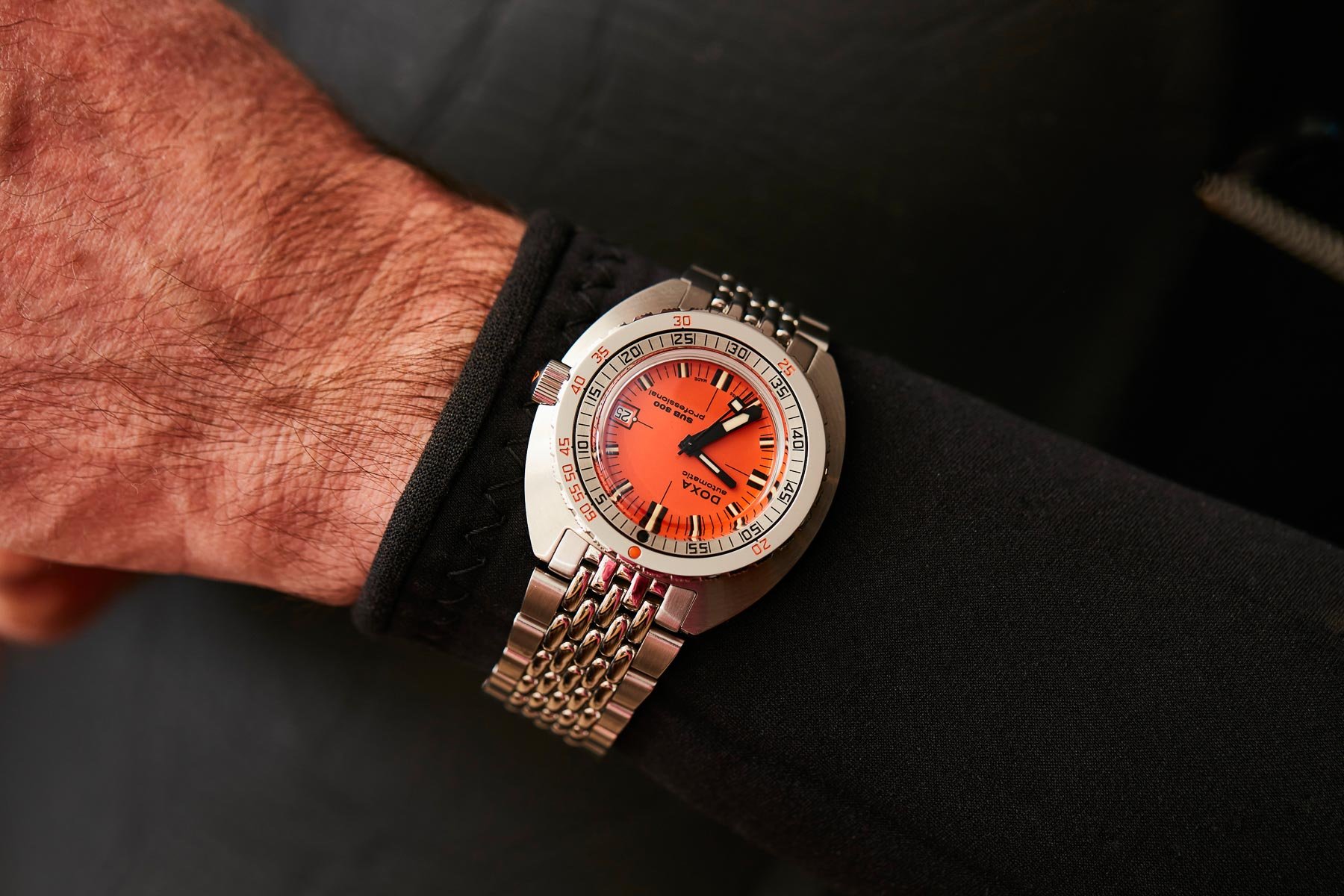 Businesses need to survive, but at what cost
In the end, I know that watch companies need to sell watches in order to survive. And with the case of Doxa, the light bulb probably went off that they were sitting on a potential sales bonanza with the original SUB 300 case. Maybe they assumed that the differences in these models versus the past limited edition pieces were enough to create some separation. And hell, maybe I'm wrong and should be celebrating the fact that one of the cooler, more wearable vintage-inspired divers is now available to everyone.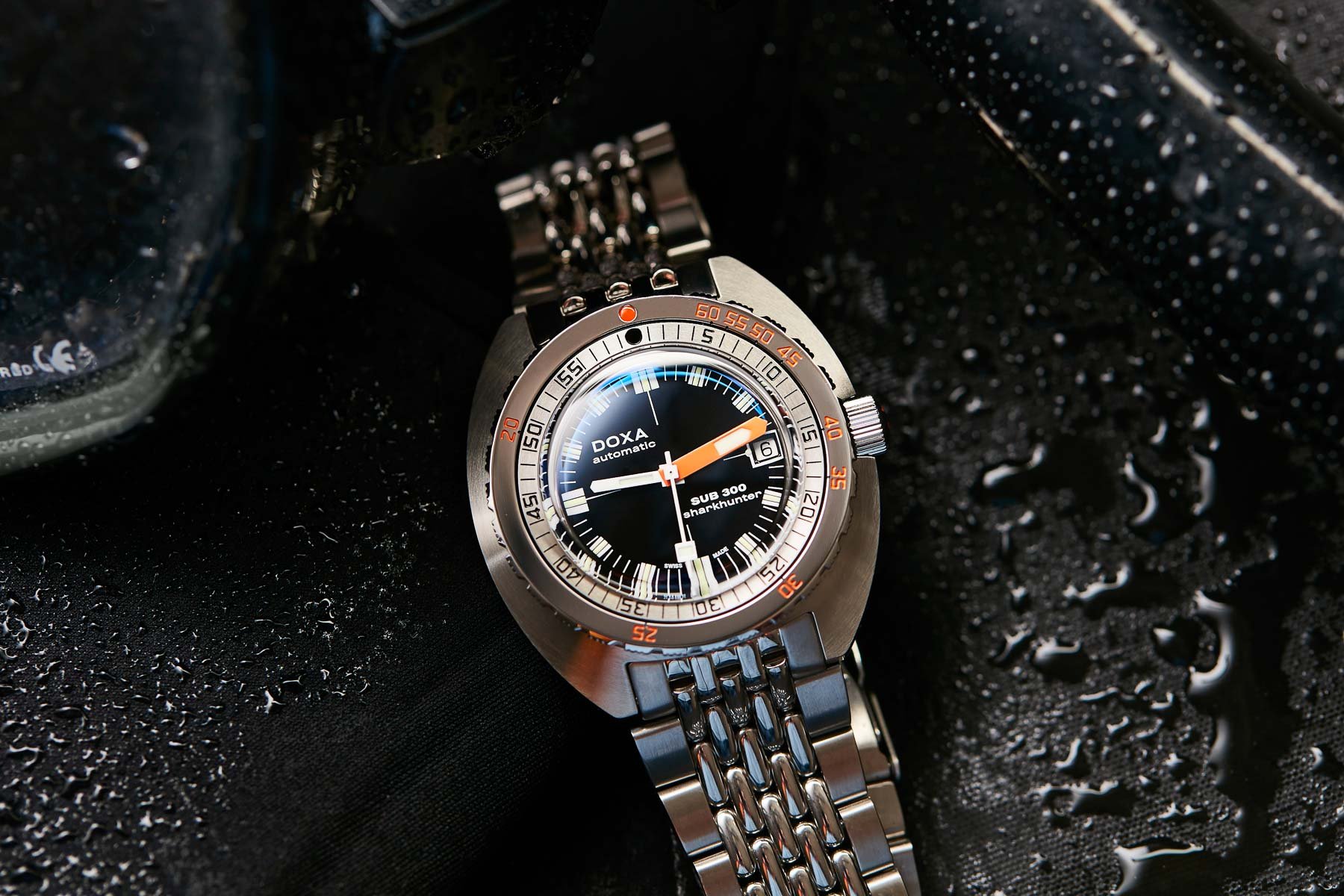 A word about the new Doxa 300 models
If you're curious about what I think of these non limited edition Doxa 300 models at face value, I'll lend a few words. From the writing I did on my Black Lung, it's natural that I like these new pieces. The "no T" case is unique with its porthole sized crystal and they wear very well due to a lack of height. Even though the three new colors aren't historically tied to this case style, they look nice. Personally, I like the yellow Divingstar and the navy Caribbean best. The rubber is a nice option, but it's a shame that the "beads of rice" bracelet hasn't been improved.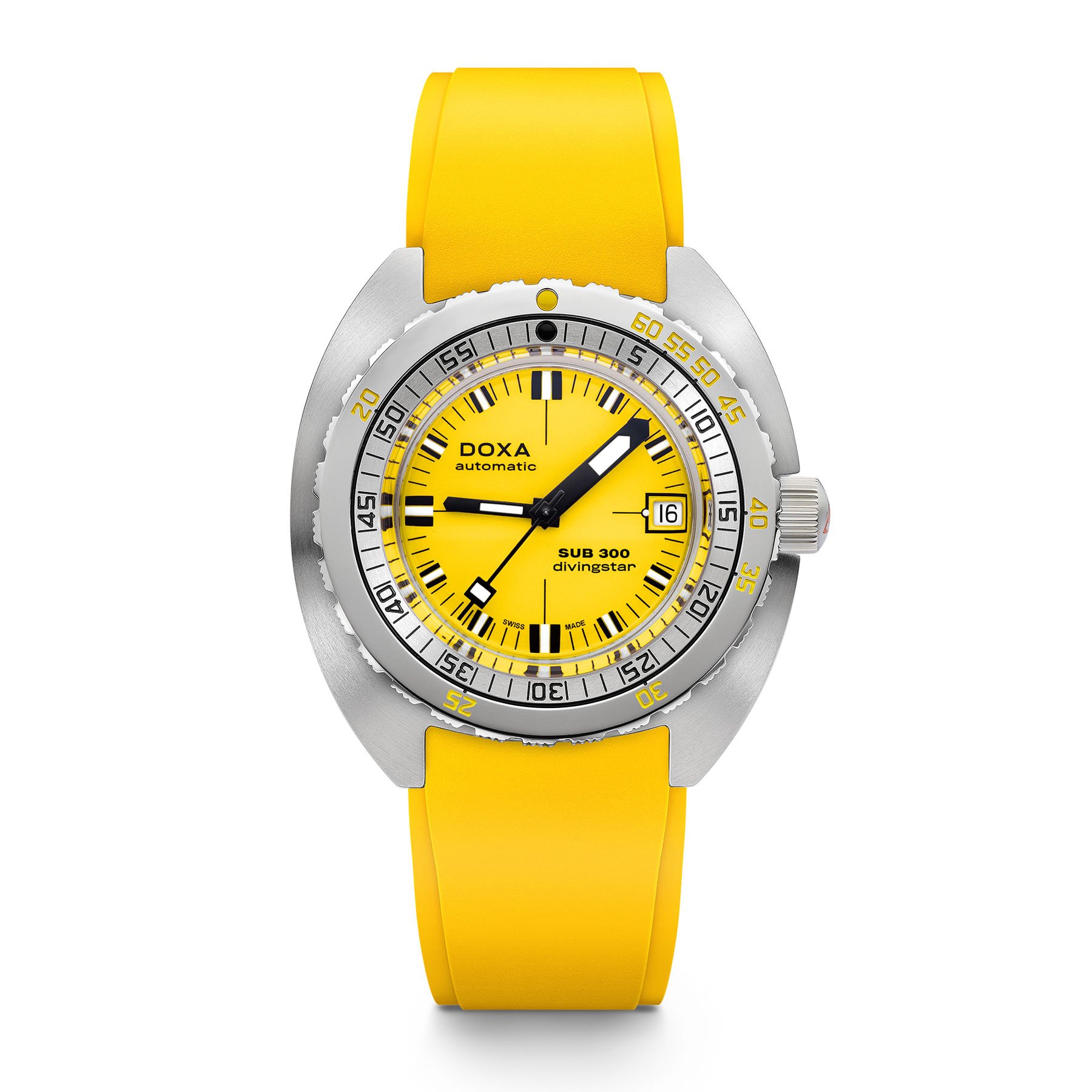 Your thoughts?
I picked on Doxa a bit here, but we've seen other brands do the same thing in the past. I am genuinely curious as to what you think about companies showing up a few years later with an announcement that your once exclusive limited edition is now not so hard to score. If you're up for it, leave us a vote and some comments below.
Watch specifications
Dial
Orange, Black, Silver, Navy Blue, Yellow, or Turquoise
Case Material
Stainless Steel
Case Dimensions
42.5mm Diameter, 45mm Lug to Lug, 13.4mm Thickness, 20mm Lug Width
Crystal
Sapphire box glass
Movement
ETA 2824-2 Automatic, Chronometer Certified
Water Resistance
300 Meters
Strap
Stainless steel "Beads of Rice" bracelet attached by screws to ensure a secure fit, folding clasp with wetsuit extension, exclusive DOXA fish logo FKM rubber strap, folding clasp with ratcheting dive suit extension, exclusive DOXA fish logo Lug width: 20 mm
Functions
Time (HH:MM:SS), Metric "No Deco" Unidirectional Dive Bezel
Price
€2,450 on Rubber Strap, €2,490 on Bracelet