Sinn EZM 1, ref 503.010 – 52Mondayz, week #10
The Sinn EZM 1, my 52Mondayz week #10 watch
Last week was a week full of Speedmasters. However one way or the other a lot of Sinn came on my way as well. As their agent for The Netherlands I've had a long working relationship with Sinn. Starting in 1994, when Helmut Sinn was still on the helm, and ending my agency in 2013, when I closed my shop to concentrate on my journalistic activities.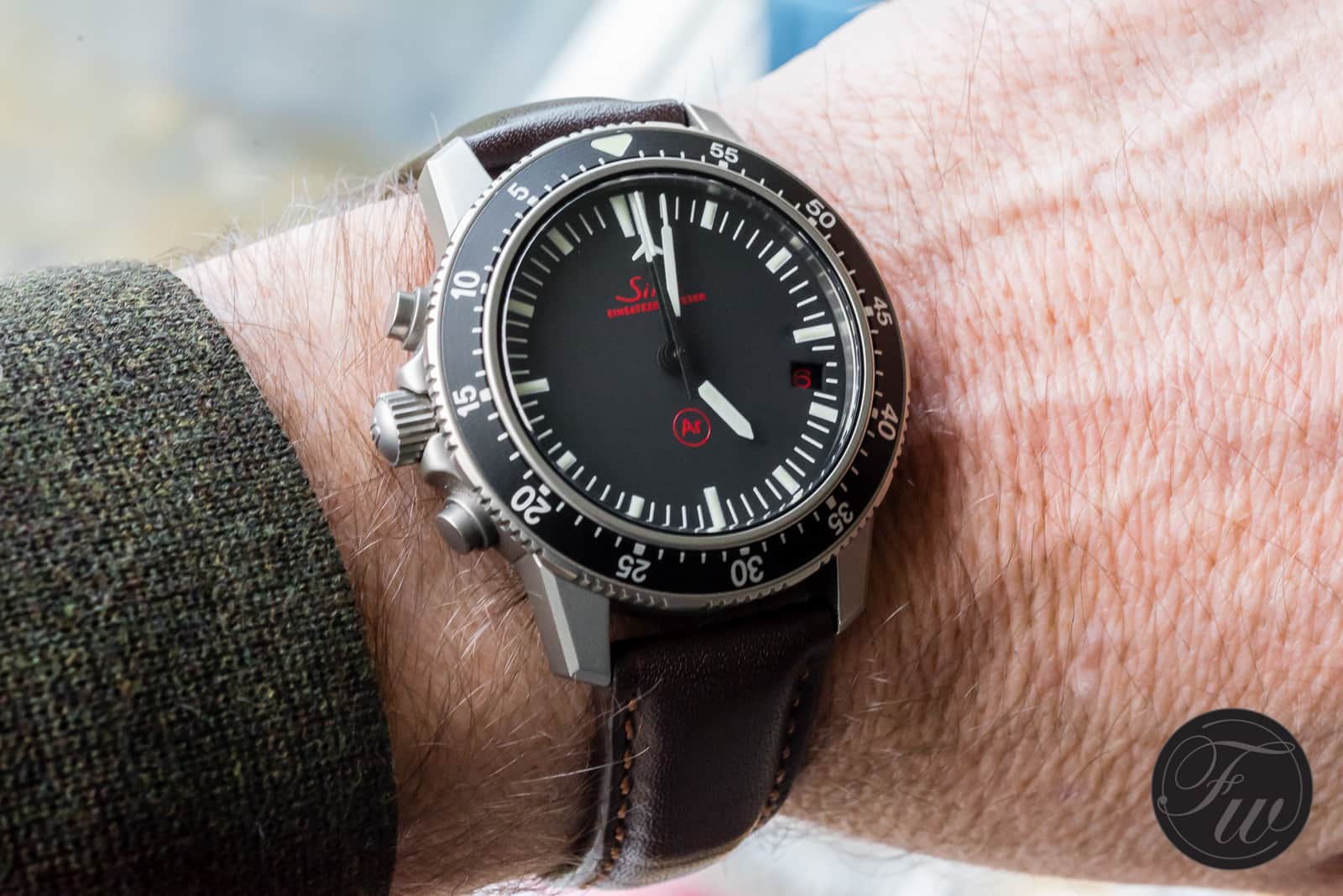 We're still good friends, and quite some people still find me to obtain information or asking advice on Sinn watches. Service, repair, spare parts, or even advice on buying a new watch. That was the case last week as well, which made me wear the Sinn EZM 1 'Einsatszeitmesser'.
When Sinn then EZM 1
In those 20 years working with them, the EZM 1 was and still is the ultimate Sinn for me. The watch had a lot of firsts. It was the first watch with Argon gas filling, the first watch with the crown on the left side, and the first watch with the dark red printing and date indication. 'Optisch zurückgenommen' was it that Sinn described it perfectly with, optical withdrawn.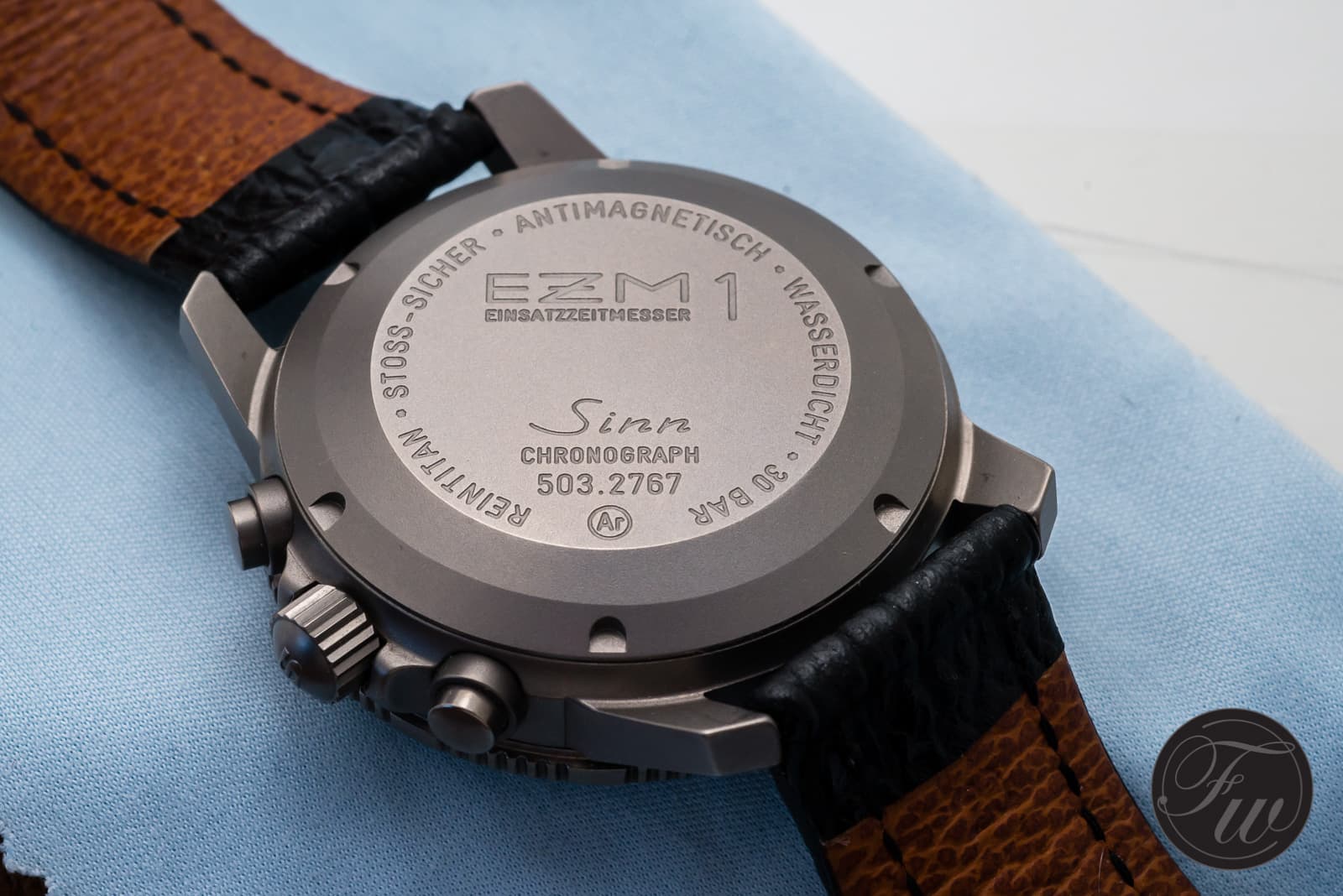 Uncluttered
How many first it had, my main objective to love the watch was the uncluttered dial. Despite being a (60 minute) chronograph, during regular use there's nothing else to see than a minute track and a minute- and hour hand. Brilliant! The two chronograph hands rest at 12 and there's no permanent second hand running.
The EZM 1 sports a matte black pilots bezel, bi-directional rotating, resting on the minutes. The bead blasted dull gray titanium casing helps, together with the matte black dial, to give the watch it's instrumental character. I got the titanium bracelet as well, however always wear it on a leather strap. If I would wear it while swimming I should probably swap it, however I never did.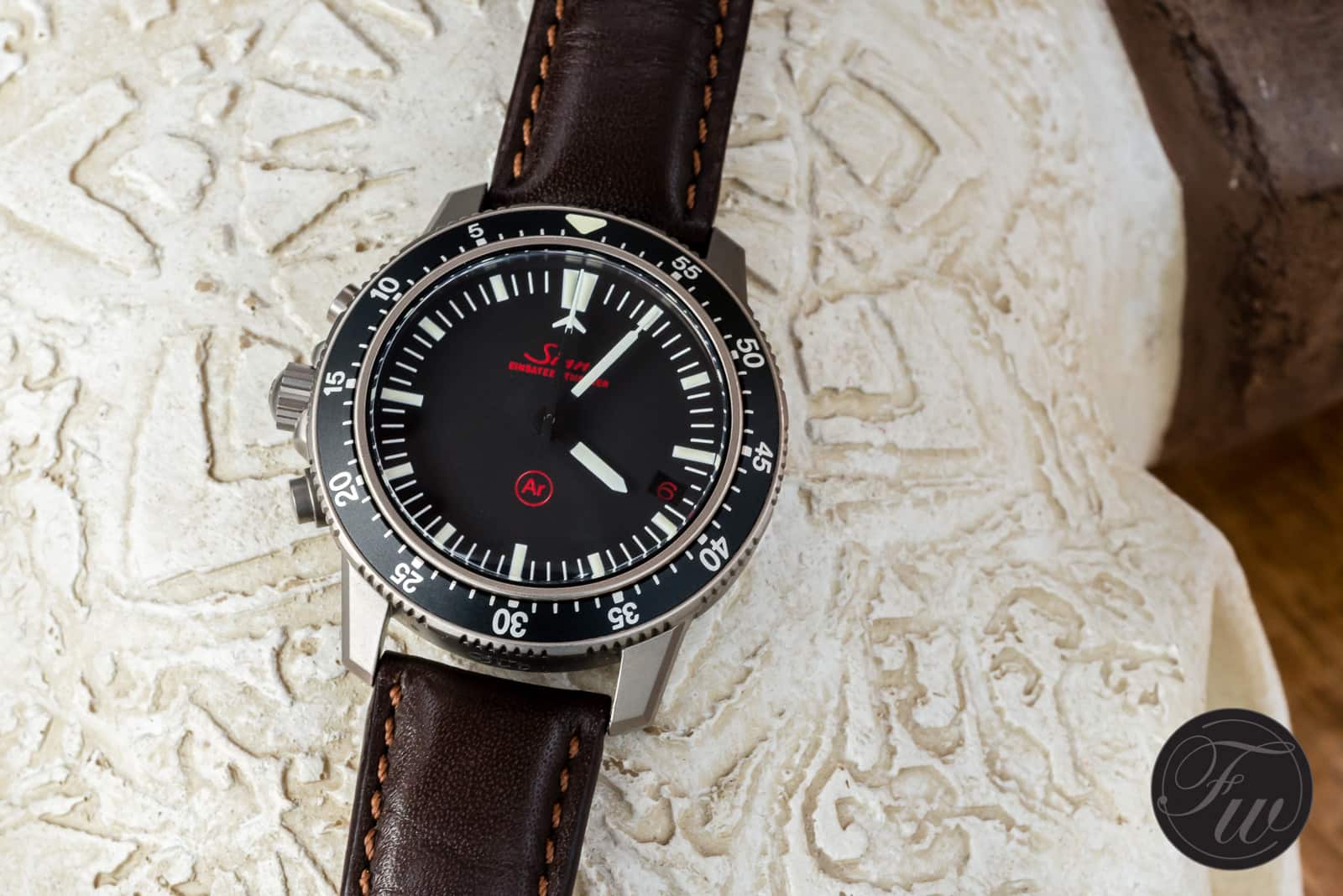 Designed for special German Customs Forces
The Sinn EZM 1, originally designed for special German Customs Forces, came onto the public market around 1997. These models had a circle with (3H) in the dial, indicating the use of radioactive Tritium as light emitting material for the indexes and hands. In 2000 no tritium was used anymore while it was replaced by Luminova. In stead of (3H), (Ar) like in the pictured watch was now printed in the dial, to indicate the Argon gas filling of the watch.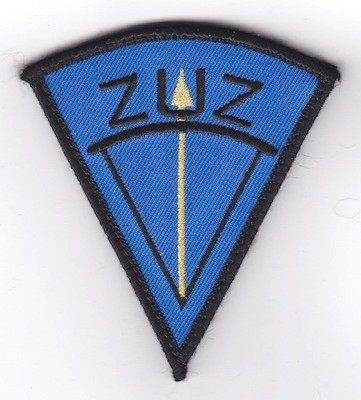 The end of Lemania 5100
By the end of 2004 Lemania ceased production of their 5100 caliber which the EZM 1 houses. Supply of the EZM 1, among other models with the Lemania 5100 movement like the Sinn 142 and 157, dried out and eventually ended. In 2008 Sinn was able to bring a limited series of 250 pieces of the EZM 1.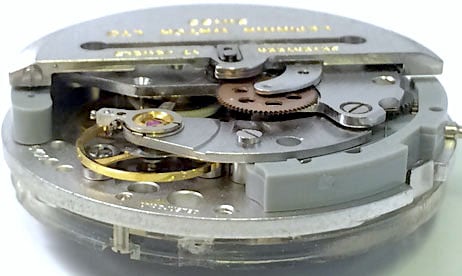 Sinn EZM 1 review
I'm sure you want to read our 2005 review about the Sinn EZM 1. Please be aware that it was written 12 (!) years ago by guest author Bas van Dorp. Here's the link: Sinn EZM 1 Review, January 2005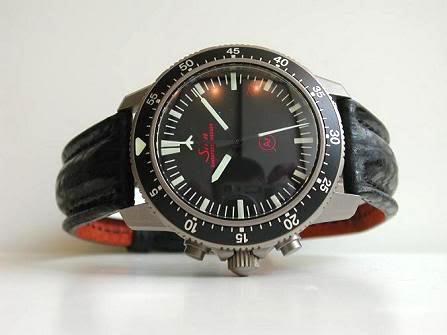 All technical specifications of the EZM 1 can be found at the Sinn website here: Sinn watch archive EZM 1