Sinn Factory Tour
Some guys over at the Sinn Forum @ WatchUseek.com took part in the Sinn factory tour in Frankfurt on the 23rd of February 2007. Sinn has a big share of fans over at WatchUseek and the watch internet portals in general. Personally, I am not a?Ǭ†fan of most of their designs because?Ǭ†Sinn is focussing a bit too much on pure functionality of a watch (in my opinion). Anway, I always look at their watches with great interest (I owned a Sinn 142St.S for a while) and have a lot of respect for the brand's innovative creations.
Cick here to see a small pictorial on the Sinn factory visit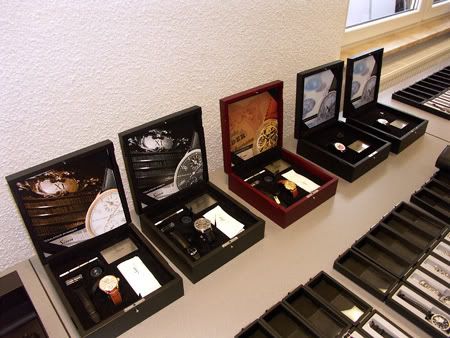 Ron Engels, moderator of the Pilot Watch forum over at WatchUseek bought a Sinn 757. Mr. Lothar Schmidt, owner and CEO of Sinn, presented this watch during the Sinn factory meeting. You can click here to see more pictures of the watch.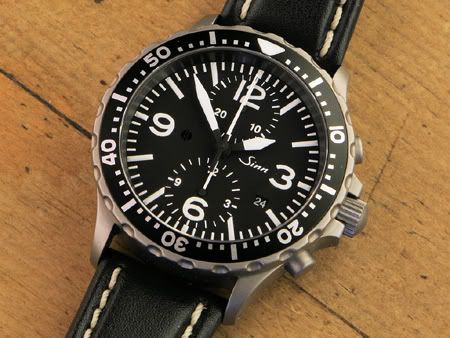 The 757 is 43mm and considered a Pilot?Ǭ¥s watch. The bezel can be turned clockwise and anti-clockwise which is not typical for divers watches due to safety regulations. Case and bezel are tegimented. The bracelet for the 757 will be tegimented, too. The watch is water resistant up to 20 bar (200 meters) and the price of this watch is approx 1270 Euro. (Thanks to U Turn).