Sinn showed us the limited edition Sinn U2 C (EZM5) timepiece that they designed especially for readers of the German Chronos magazine. Together with the editorial team of the magazine, Sinn defined the specifications of the Sinn U2 C (C stands for Chronos of course).
The 44mm case has a scratch free surface (hardered using the Tegiment treatment) and is made out of U-boot (submariner) steel. This type of steel is resistant against seawater (salt) and then received the Sinn tegiment treatment. Sinn asked me if I wanted to try to make a scratch on the tegiment steel actually. First they gave me a normal untreated stainless steel case, which I scratched with a screw-driver. Let me tell you, that even if you are allowed to scratch a watch on purpose, it feels very 'unnatural' and strange to do so. Next, they handed over tegiment treated steel and asked to do the same. I used even more force this time but it was impossible for me to damage it. An amazing technique and I wondered (out loud) why other brands are not able to do this. Sinn told me that it is a complex (and costly) operation, which is (probably) the reason that others do not adopt this treatment.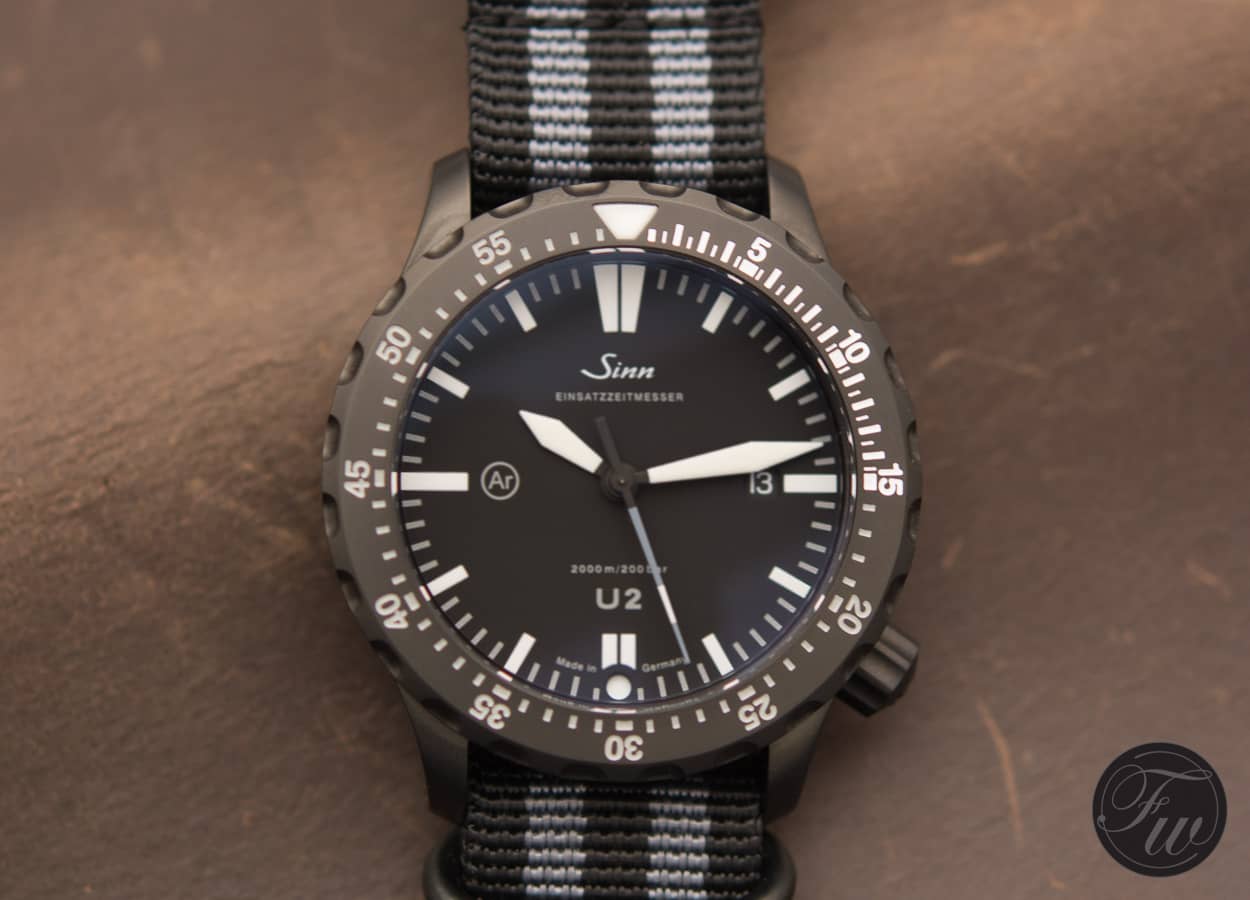 Sinn and Chronos will only deliver 50 pieces of the Sinn U2 C, which seems to me on the low side, given the looks and specification of this timepiece. It will only be available to German readers of the magazine, but keep in mind that Germany is a big country in Europe with lots of watch enthusiasts, especially with regards to German made watches.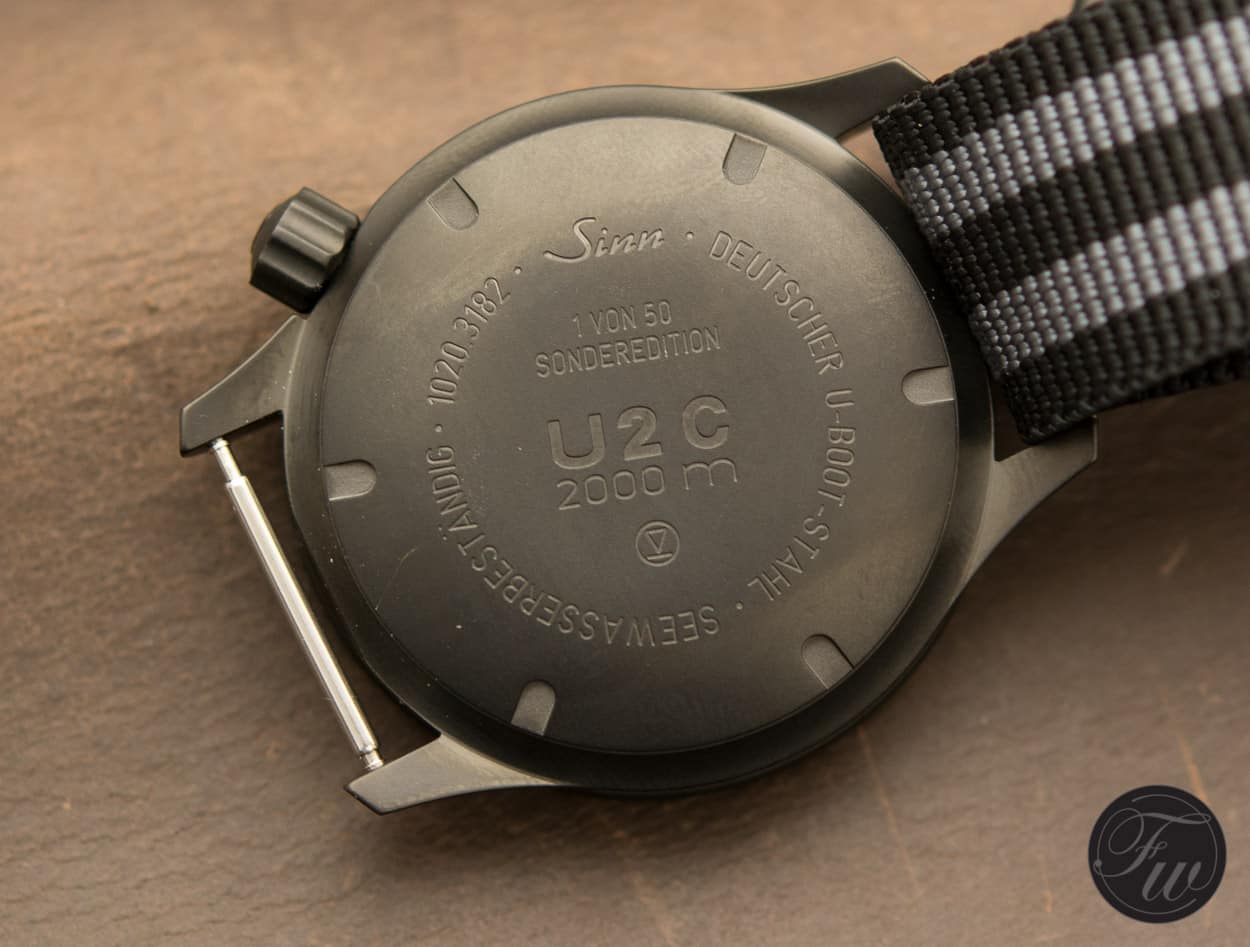 The case back of the Sinn U2 C has all the necessary details engraved, like the model name, the fact that it is made of submarine steel, the reference number and the individual number of the watch. The Sinn U2 C is a serious divers watch, the water resistance of 2000 meters proofs this of course.
Besides the tegiment treatment, Sinn embedded more of their innovations in this Sinn U2 C edition. What to think of their Ar-Dehumidifying Technology, which prevents the watch from fogging. We explained that here. Also, the Sinn U2 C was tested (and certified) based on European diving equipment standards. Furthermore, Sinn claims that this watch – due to the use of a specific oil type – will perform perfectly between –45°C up to +80°C.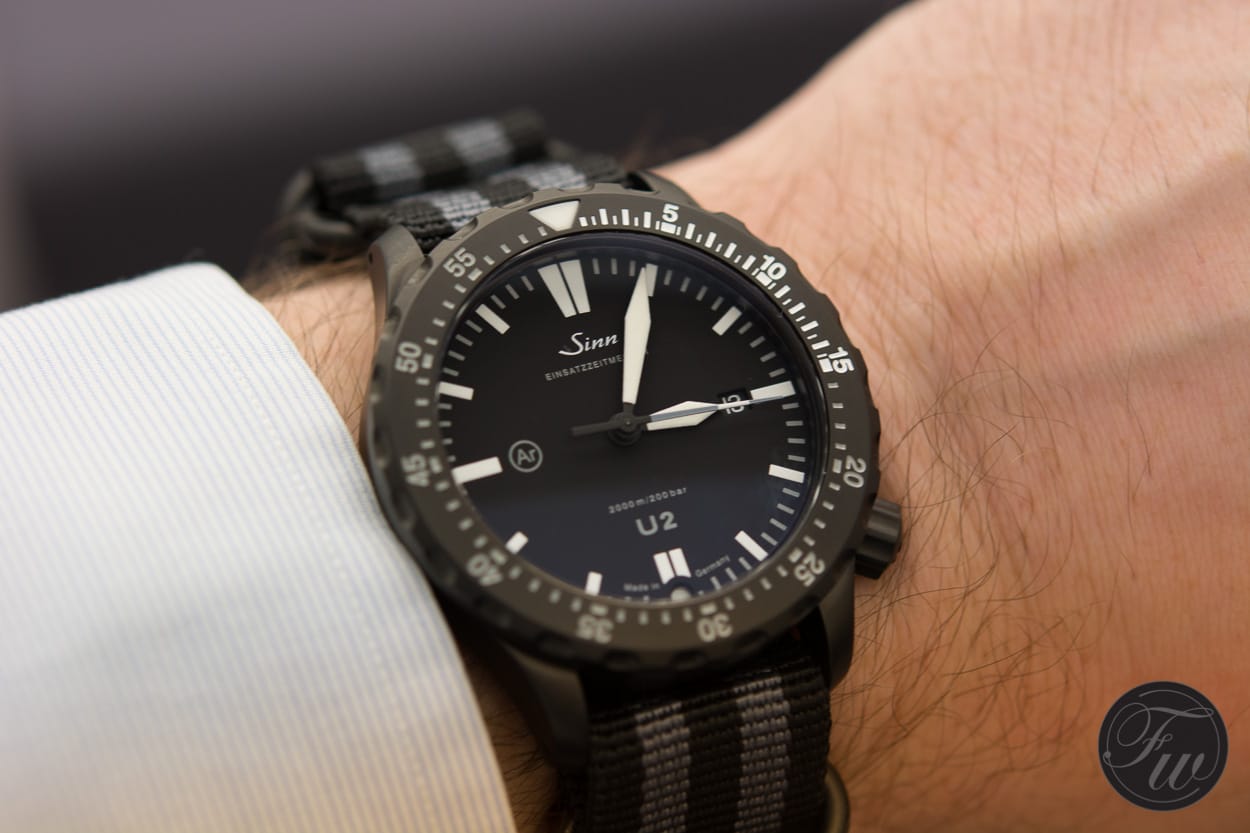 A very legible dial, due to the high contrast. This EZM5 (or Sinn U2 C) has a very clean dial, with a Ar logo to indicate the use of this defogging technology and a small date aperture at 3 o'clock. The hands will lume in the dark, including the second hand (hence the small white part). Despite the large diameter of the watch (44mm), it wears quite comfortable on the wrist. The bezel worked perfectly and there was no play to be felt. The crown is located at 4 o'clock, so there is no chance of annoying marks in your hand.
This watch will be delivered before end of April 2015 and comes in a nice black presentation box with both an Olive green silicon strap as well as the NATO strap pictured in our images.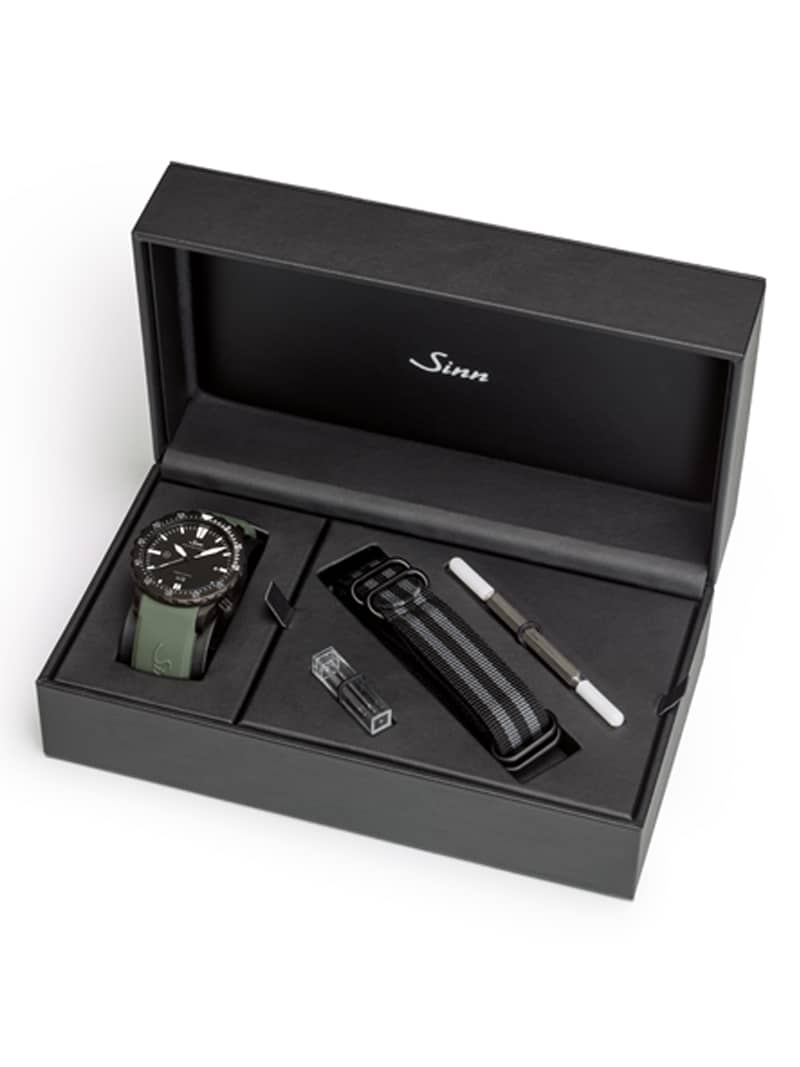 If you are located in Germany, this watch can be ordered in the WatchTime Shop for € 2760 Euro. Note: The watch is only visible in their webshop if you have a German IP-address.

Robert-Jan Broer, born in 1977, watch collector and author on watches for over a decade. Founder of Fratello Watches in 2004.

Latest posts by Robert-Jan Broer (see all)