Speedmaster-only Auction on Chrono24
The world's largest online market platform for watches is hosting a Speedmaster-only auction on December 11th. A selection of discontinued and rare Speedmaster limited editions are being offered through the Chrono24 platform as auction items. What to think of the highly sought-after Alaska Project re-edition from 2008? Or the Japanese racing model from 2004? You will find the platinum Apollo 11 edition from 2009 as well.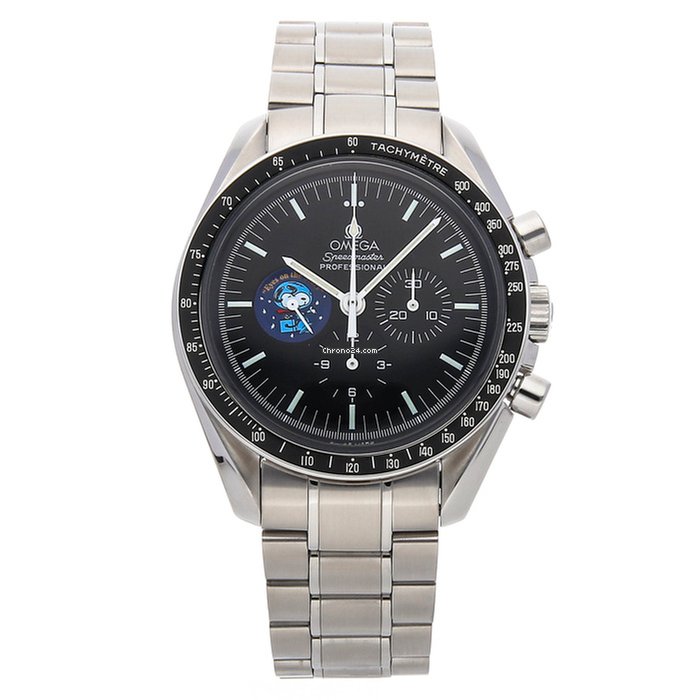 They are all there, and you will also find the 2003 Snoopy Award, 2017 Speedy Tuesday and the very interesting Speedmaster 50th Anniversary Edition (2007) with the huge box that comes with a number of tools. This particular watch was kept in stock till 2014 and serviced in 2017 for a new owner. The hand-wound column wheel chronograph is an F. Piguet movement, and the black enamel dial bears the unique number of the watch (limited to 1957 pieces).
We have been asked to have a look at the models that were offered for their auction and curated 22 pieces. We suggest you go after the pieces you really want to have, and make sure to pick the ones with box and paperwork. If box or papers are not there, this should be reflected in the price. To be fair, we wouldn't advise you to buy a limited edition post-1990 without any of the boxes or paperwork. It should be there and makes up for a large part of the fun of owning a special or limited edition. These extras become less relevant if you plan to buy a watch to just give it some proper daily wear, but that is up to you in the end.
From today (December 4th) till next (Speedy) Tuesday, the watches are shown on the special Speedmaster Auction page. All payments will go via the Chrono24 Trusted Check-out system (an escrow service), so you will have a secure transaction.