Speedy Tuesday – A Fan Talks About His Speedmaster Transitional From 1968
There aren't many watches around that will make people talk so passionate about as the Speedmaster. That's a bit of a bold statement, but if you see someone wearing a Speedmaster, I'll bet there will be an interesting conversation if you ask this person about the watch. People buy the Speedmaster for a particular reason, be it the Moon association or simply because they love the heritage of the Speedmaster collection. You won't find many people out there who bought it as a status symbol or to be 'flashy'.
So is the case with the watch of Christian, one of our readers from Germany. He has this Omega Speedmaster Professional 145.022-68, also known as the Speedmaster Transitional.
Speedmaster Transitional
The Speedmaster Transitional is called this way, as it marks a short period (1968-1969) where Omega introduced a new chronograph movement (caliber 861), but still kept using the dial with the applied logo. The applied metal Omega logo was later on (1969) replaced by the a printed white Omega logo. If you look closely, you will also discover that the hour markers are longer than on the later 145.022 references (they stop at the minute track on the 145.022-69 reference). It is not the exact same dial as used on the 145.012 and other previous references however, as the pins (or feet) that connect the dial to the movement are different. So these dials are not interchangeable. With this 145.022-68 Speedmaster Transitional, Omega also introduced the chronograph seconds hand with straight (or flat) counter-weight.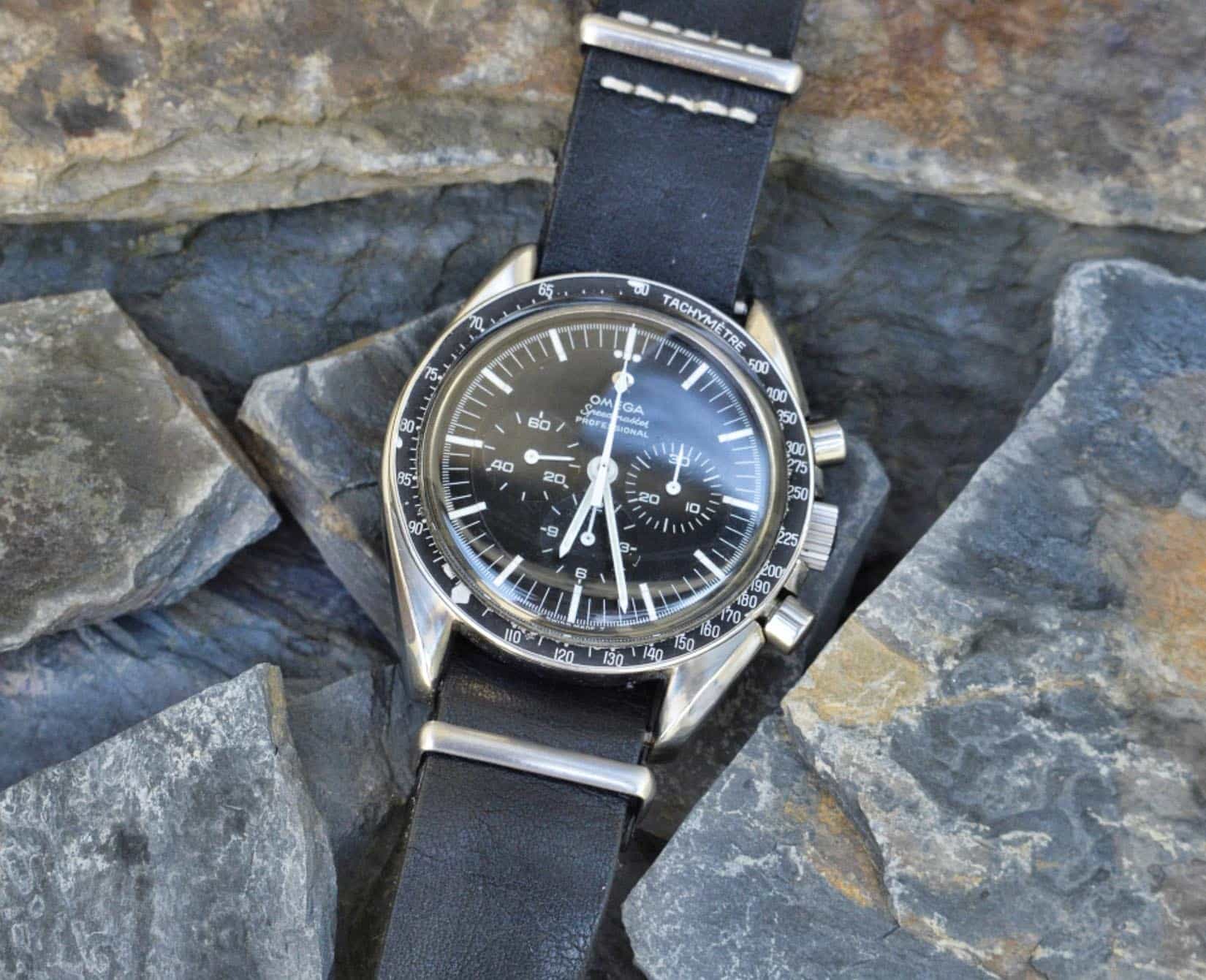 Christian's Story
As written in the introduction above, most owners bought a Speedmaster for a particular reason. So did Christian. He sent us an e-mail with the images of his Speedmaster Transitional and let us know that according to Omega's Extract of the Archives this watch was produced on January 20th 1969. Not only in the year of the Moon landing, but also on Buzz Aldrin's birthday. An interesting little piece of 'added value', something that Christian did not know until he received his extract from Omega.
When did you buy the watch?
I bought the watch in September 2014. I was 19 years old and at this time I faced my A level, or in Germany called "Abitur".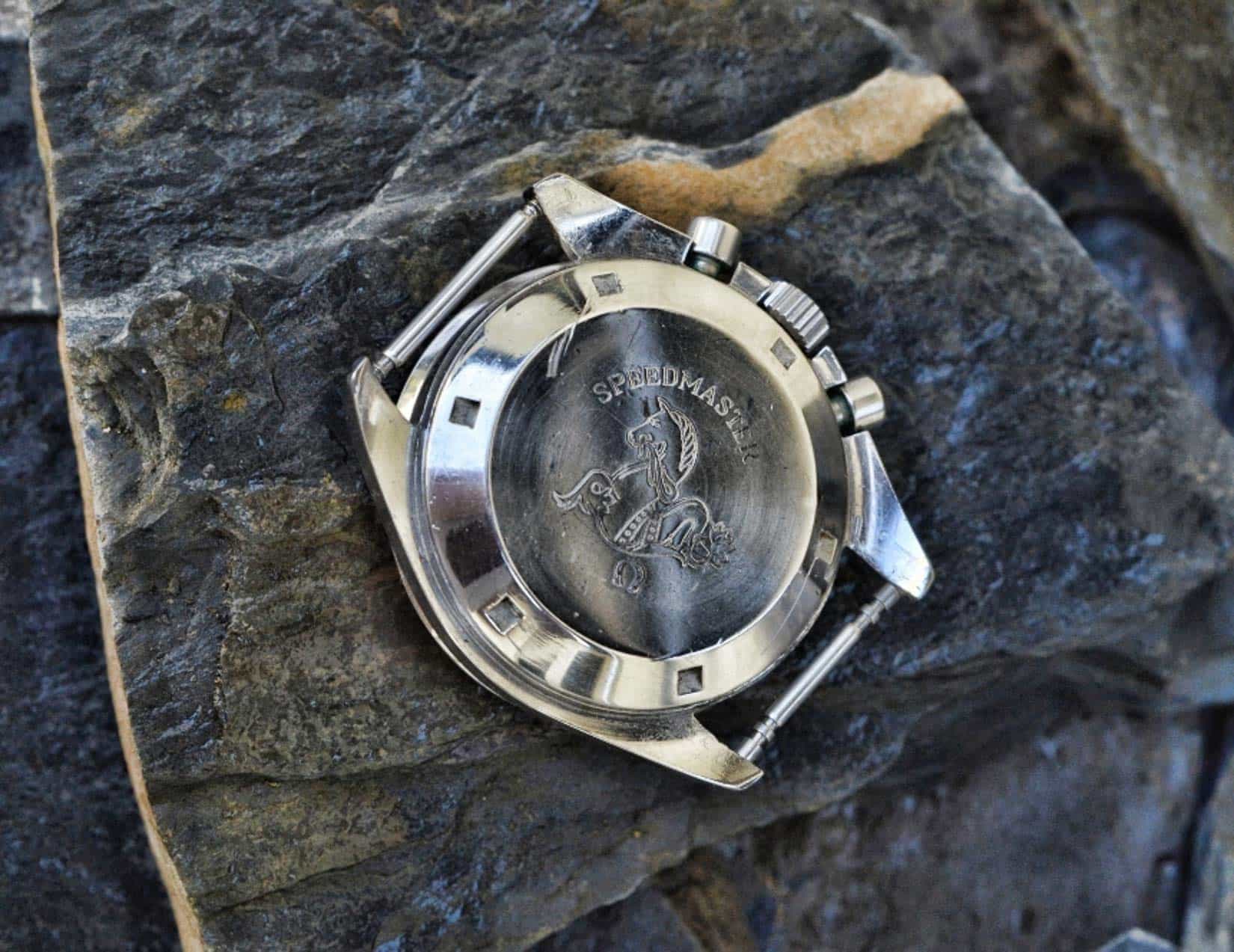 Why did you buy specifically this Speedmaster Transitional?
I am a watch enthusiast since I am able to think. So I always loved watches and especially antiquities. In 2011 I became a member of the German "Uhrforum" and after a short time I totally fell in love with the Omega Speedmaster. For most of the people in my school it was quite hard to understand. Why should somebody have more than two or three watches and why would (and could) you pay more than 200 Euro for one single piece.
To motivate myself I've cut-out a picture of the Speedy with the price from a catalogue and stick it in my teaching order. Of course, I didn't expected that I really would own this watch until I got a (real) job. First I would need to finish my school, then university. But in 2014, my beloved mother bought the watch for me as a lifetime gift for the A-level. Beforehand, I've tried to inform me which Speedmaster would be the best. It was at the time when you got a new one for around 3000 Euro.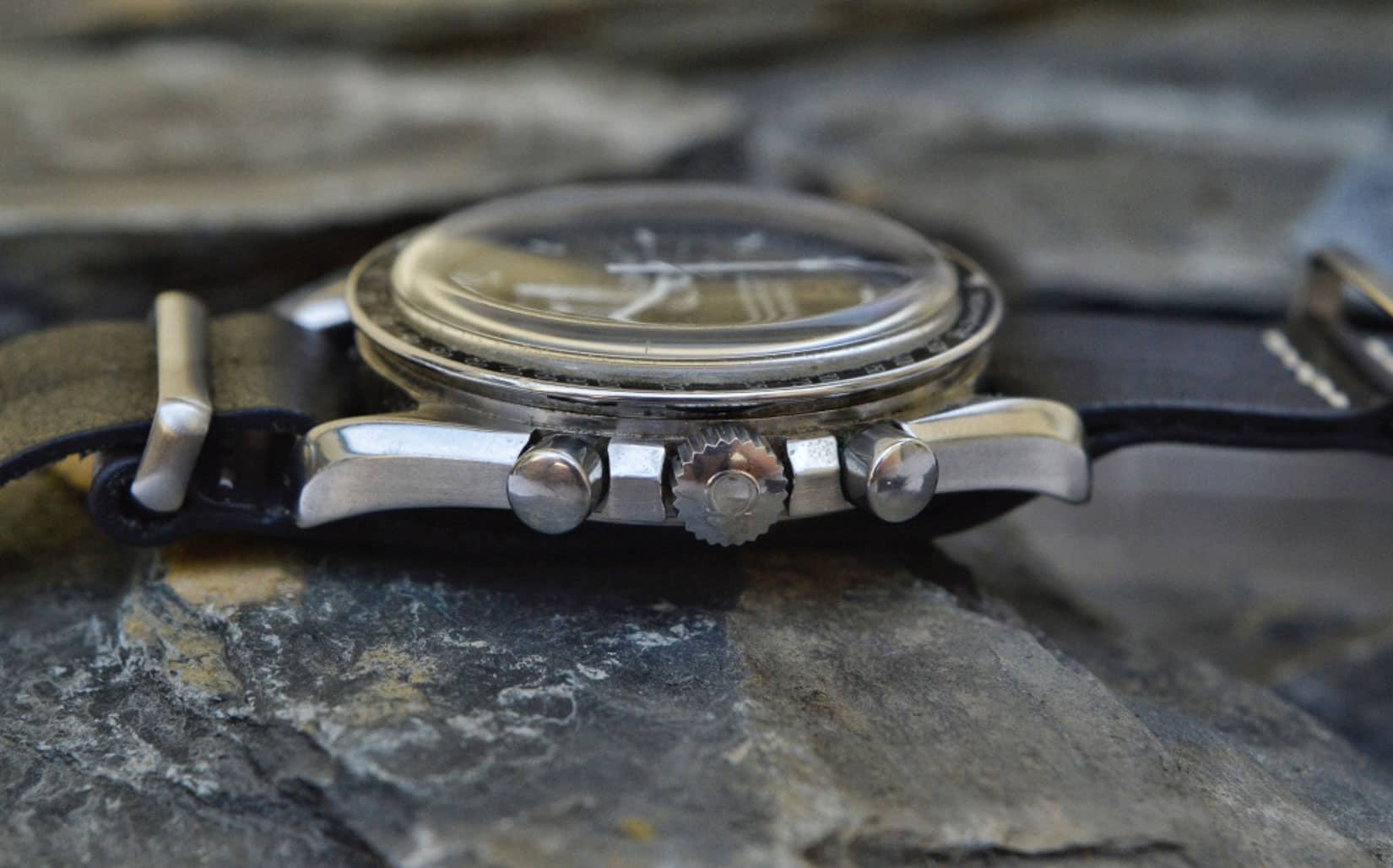 But over time I spotted that there are Speedmaster models with a very nice step-dial, DON bezel and – that's the best for me – with the perfectly applied Omega logo. So I'd decided to get this type of Speedmaster. When this Speedmaster Transitional watch was offered I was a bit undecided, because it was nearly the same price as a totally new one with guarantee and so on. But it turned out it was one of the best decisions I've ever made, to go for this "unique" Speedmaster Transitional. To get the watch, my mother, my little brother and me drove over five hours to the seller, so that I could get the watch immediately.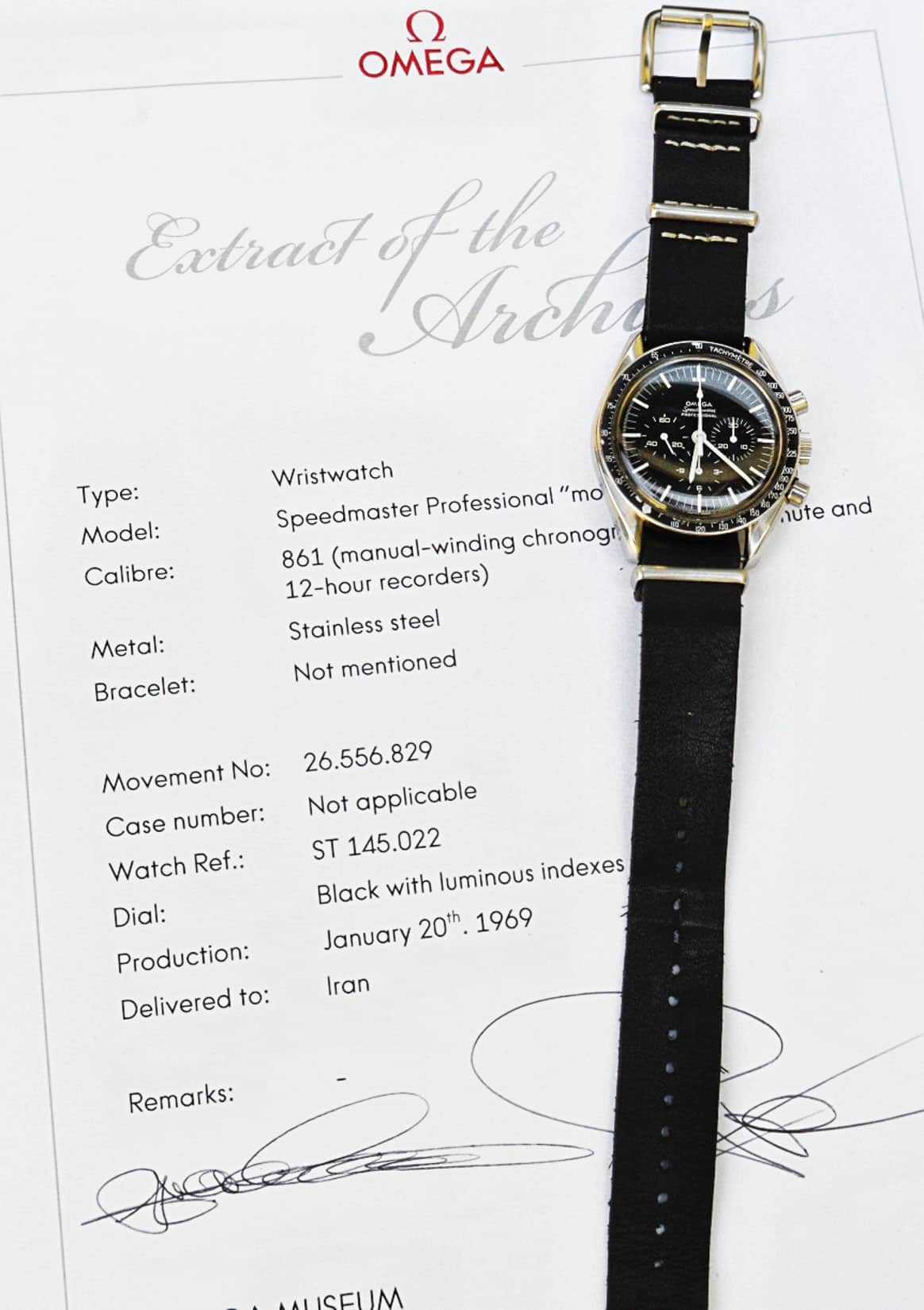 Do you have a special interest in the space program?
Of course the history goes along with the Speedmaster. As a child I always wanted to become an astronaut and as a history student nowadays I am still interested in the space program.
Do you own other watches – or Speedmasters?
 I really love Omega and especially vintage watches. My first Omega was a Seamaster with day date feature (caliber 1020) that I received for my 18th birthday. But this was only the beginning and others quickly followed. Like the Speedmaster, a very nice art deco Omega 20F, a Seamaster 30 with an original Omega beads of rice bracelet and a nice 1940's Watch with caliber 265.
What would be your grail Speedmaster?
Thats a really tough question. On the one hand I'm pretty sure that I already own my grail Speedy with this Transitional. Maybe it sounds strange, but this watch has my name written all over it. On the other hand there is one special model, that I would love to get my hands on. The gold BA145.022.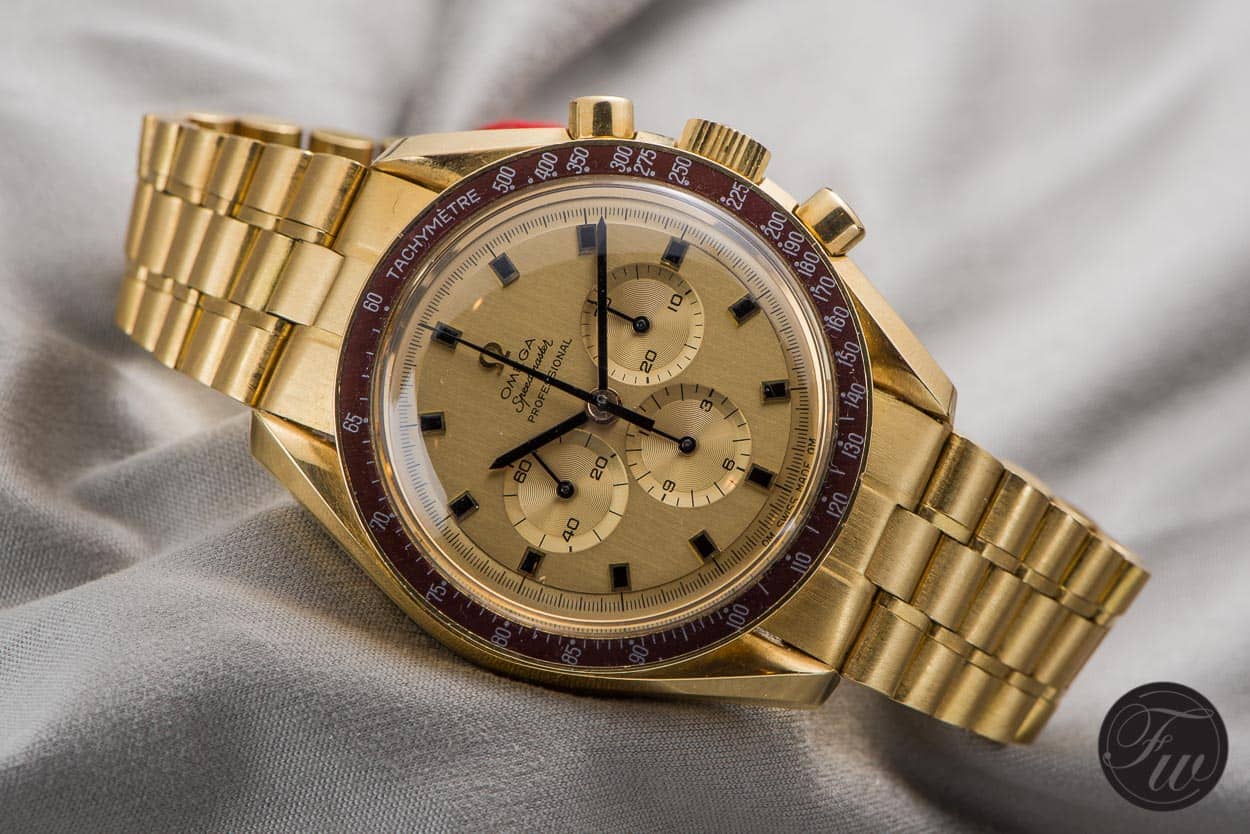 Above is an image of the Speedmaster Professional BA145.022-69 that is on Christian's wish list. A watch that was produced from 1969 onwards to commemorate the Moon landing in 1969. Although a total of 1,014 of these watches were produced, a number of them were gifted to Apollo astronauts, President Nixon, Vice-President Spiro and other officials at the time. More information can be found here. And here.
Thank you Christian.
For privacy (and security) reasons we do not mention Christian's last name. We would like to thank him for submitting his story and images of his Speedmaster Transitional.
If you want to have your Speedmaster (story) covered here on Fratello for our Speedy Tuesday feature, please get in touch with us.