Speedy Tuesday – A Speedmaster Pro 145.012-67 As A Wedding Gift
Early June we received a letter from one of our readers from Germany, who we will refer to as HU and shares his Speedmaster story with us.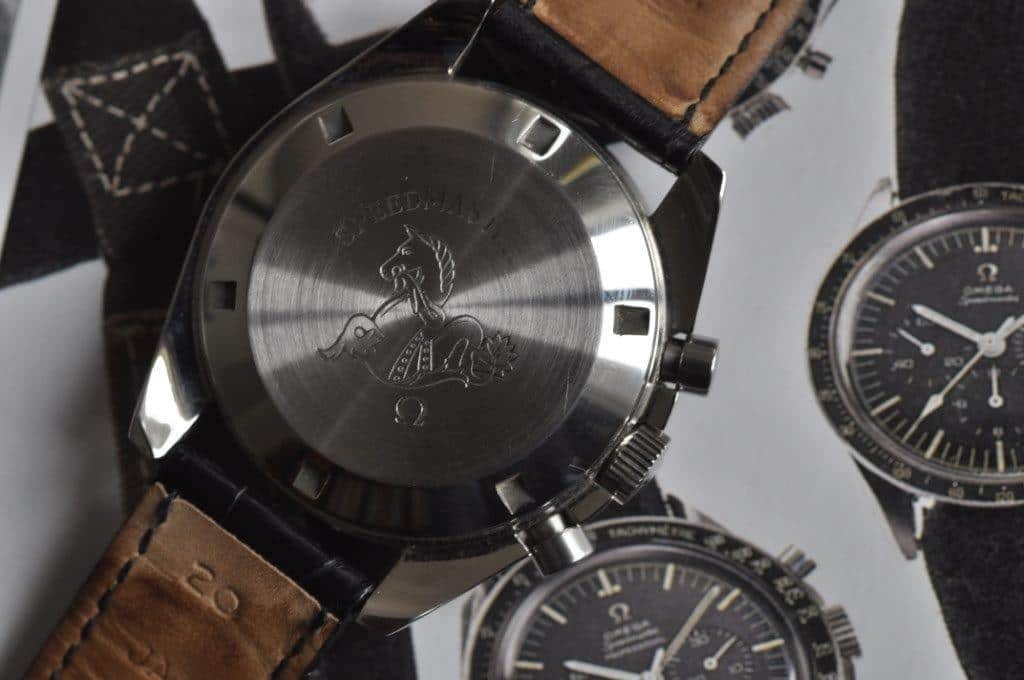 Omega Speedmaster Pro 145.012-67
"I was a 10 year old kid when the first Moon landing got my undivided attention. Somewhat later, I dreamt of having his very own Moonwatch, as I knew about the astronauts wearing the Omega Speedmaster. Omega watches could already be found in my family, as my parents bought a pair of them in the early 1960s. My father wore an Omega Seamaster and my mother a Ladymatic. The Seamaster watch is in my possession today and I treasure it!
It took until 1992 though, before I got his first Moonwatch. I received the famous Omega Speedmaster Pro 145.012-67 (serial 24.99x.xxx), as a wedding gift from my wife." This model, with hand-wound caliber 321 movement, is one of the watches that took part in the Apollo XI mission (on the wrist of Michael Collins) and was delivered to NASA together with the 105.012 as official equipment for astronauts. This did not change until the re-certfication in 1978 for the Space Shuttle program.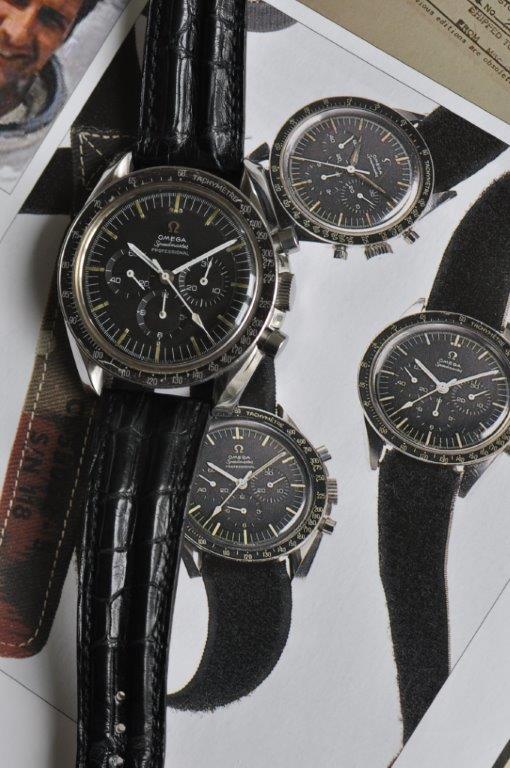 HU continues: "I was already friends with watchmaker Hermann Grieb (from www.grieb-benzinger.com) and had the Speedmaster Pro 145.012-67 completely restored by him. Ever since, the watch is amazingly accurate.
The story does not stop here, as I received another Omega Speedmaster Pro 145.012-67 from my wife somewhat later. This model, with a later reference than his wedding gift (serial 26.5xx.xxx), was even in a nicer condition and came with the original stainless steel bracelet, original box and papers. Even better yet, the original papers were stamped in the year of the Moon landing, 1969. The watch was sold in the United Kingdom.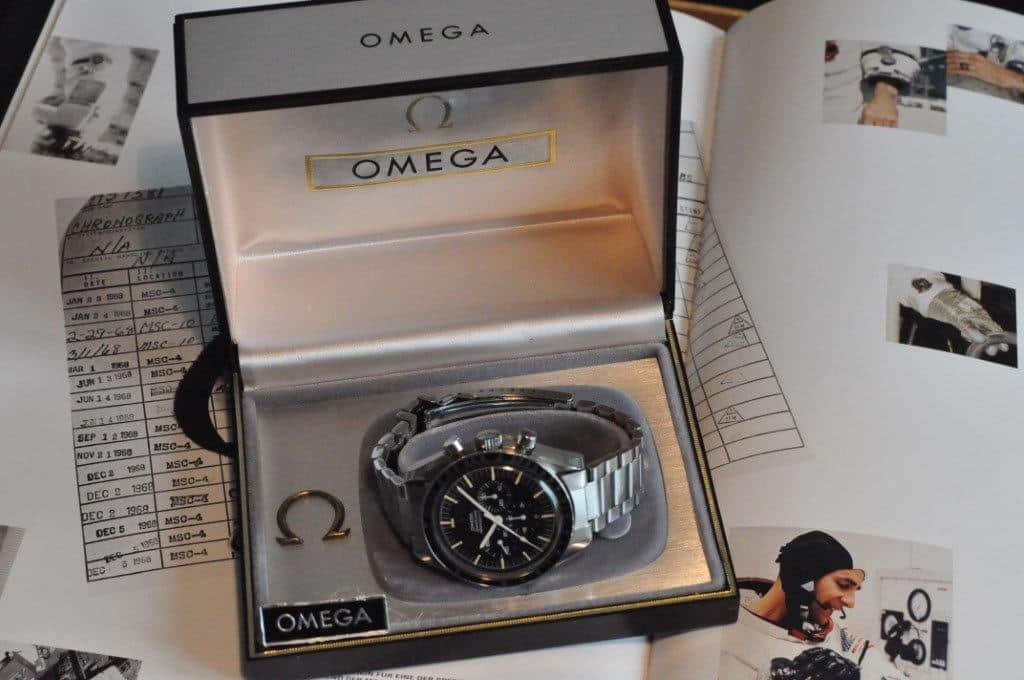 Unfortunately, being a radiologist that runs and operates MRI (Magnetic Resonance Imaging), I can't wear my Speedmaster Pro 145.012-67 watches at work. However, my wishes for an anti-magnetic and MRI-proof watch have been fulfilled by Omega in 2013 with their Seamaster Aqua Terra > 15,000 Gauss. Fantastic!
However, I decided to wait for Omega to come up with an > 15,000 gauss resistant in-house chronograph caliber housed in their Dark Side of the Moon watches. That way, the Speedmaster is not only able to be used to go to the Moon, but also in and near MRI scanners (1,5 to 3,0 Telsa, which translates into 15,000 to 30,000 Gauss). This way, Omega is not only the first watch worn on the Moon, also the first watch for radiologists.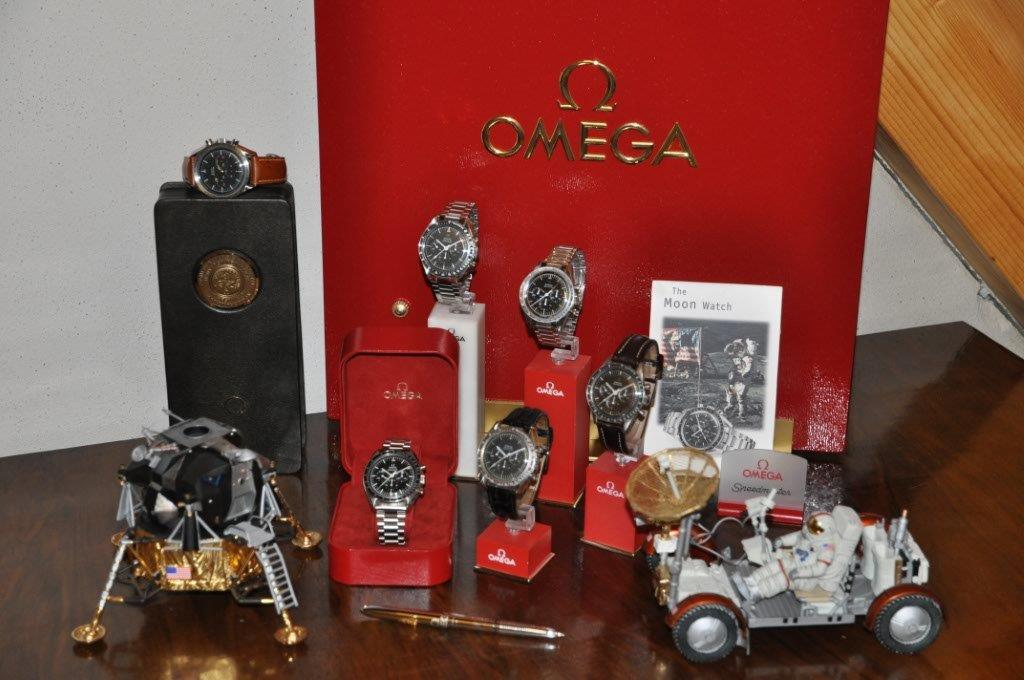 As you can see on one of the photos, these to Speedmaster Pro 145.012-67 watches are not my only Omega timepieces. In the meanwhile I've collected some more. On the 1992 photo you can see how my wedding gift was presented, on the wrist of a self-made 'man on the Moon'.".
I want to thank HU for his contribution for Speedy Tuesday and ask you to submit your Speedmaster story to us as well. Click here to contact us and we will get in touch with you.