Speedy Tuesday – Your Chance To Own A Flown Speedmaster X-33
With only a few hours to go, there is still a chance to own that flown Speedmaster watch. Russian cosmonaut Sergei Zalyotin (53) received this Omega Speedmaster Professional X-33 from the Russian Federal Space Agency in 2000 and used it during missions to both the Mir and International Space Stations. Even though he has been connected with the Fortis Cosmonaut Chronograph watch, he wore the X-33 on the Soyuz TM-30 mission in 2000 and the Soyuz TMA-1 mission in 2002.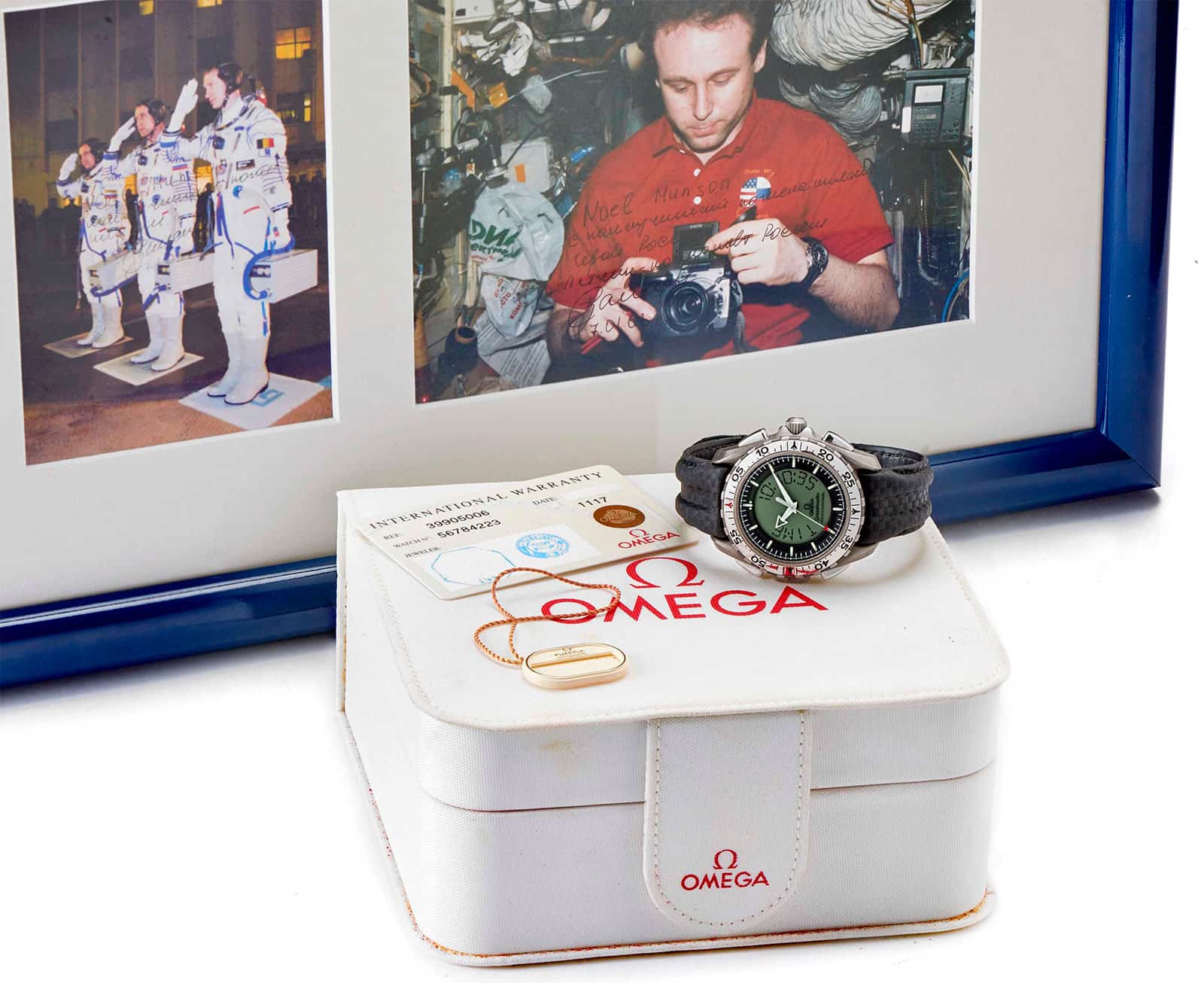 Christie's estimates this watch between $10,000 USD and $20,000 USD and currently it is at $16,000 USD. That is a lot of money for a Speedmaster X-33 that usually sells around $2,500 USD, but the fact that it flew on the wrist of a Cosmonaut makes it a valuable X-33 of course. I suspect that not only watch aficionados will be after this Speedmaster X-33 worn by Sergei Zalyotin, but also collectors of space items and artifacts.
We are talking about the 1st Generation Speedmaster X-33 model here, that was introduced in 1998 and was in production till 2001. In 2001 Omega came with the 2nd Generation X-33 model that was basically a slight upgrade from the first version (different finish, new crown, new movement version). The 2nd Generation was in production for a few years as well until it was removed from the catalog in 2006. Word is that is was still being produced for astronauts and cosmonauts (on request?) but not available on the regular market.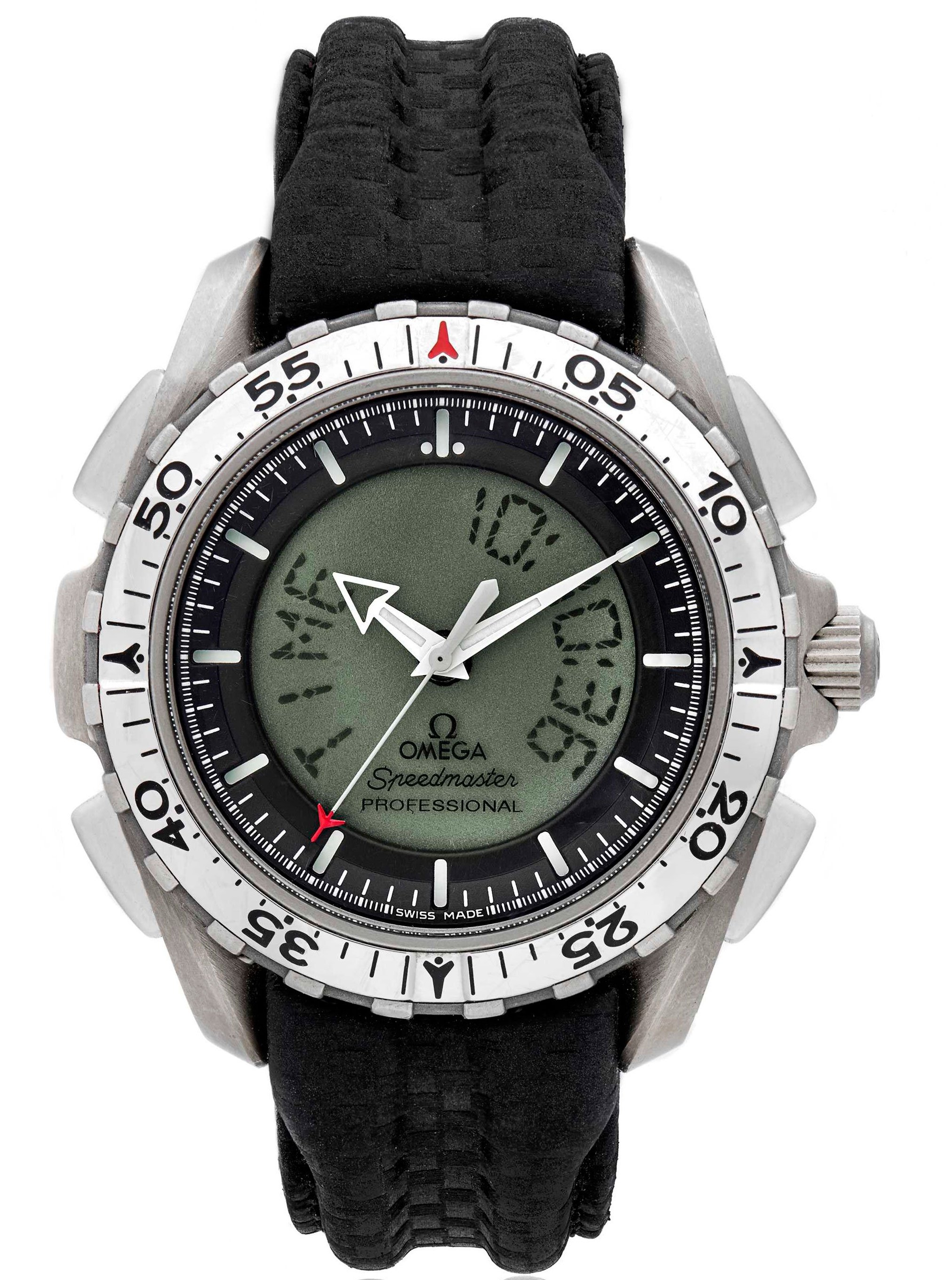 If you want to read and learn more about this particular Speedmaster X-33 model that Sergei Zalyotin had on his wrist, make sure to read our in-depth article on the X-33 that we wrote a while ago. Basically the development of the X-33 already started in 1995, with the help of Tom P. Stafford who defined the requirements of this watch (as he told me during a short interview).
"All required specifications were met after 5 years of severe testing and prototyping with the help of European (ESA) and American (NASA) astronauts. Also pilots of the Blue Angels and Thunderbirds were involved in this process. Very early prototypes of this watch (around 1995) were basically using titanium Seamaster Professional Chronograph cases with 4 pushers and a large digital display. The dial said 'Flightmaster' and no signs of Speedmaster (Professional) or X-33 yet."
Why Sergei Zalyotin sold his watch is not clear unfortunately. It is being offered with the original white box made of space suit material, the original instruction manual with a hand-written note from Sergei Zalyotin in Russian language (see below), warranty cards with stamps from the Mir and ISS, original hangtags and a frame with signed photographs.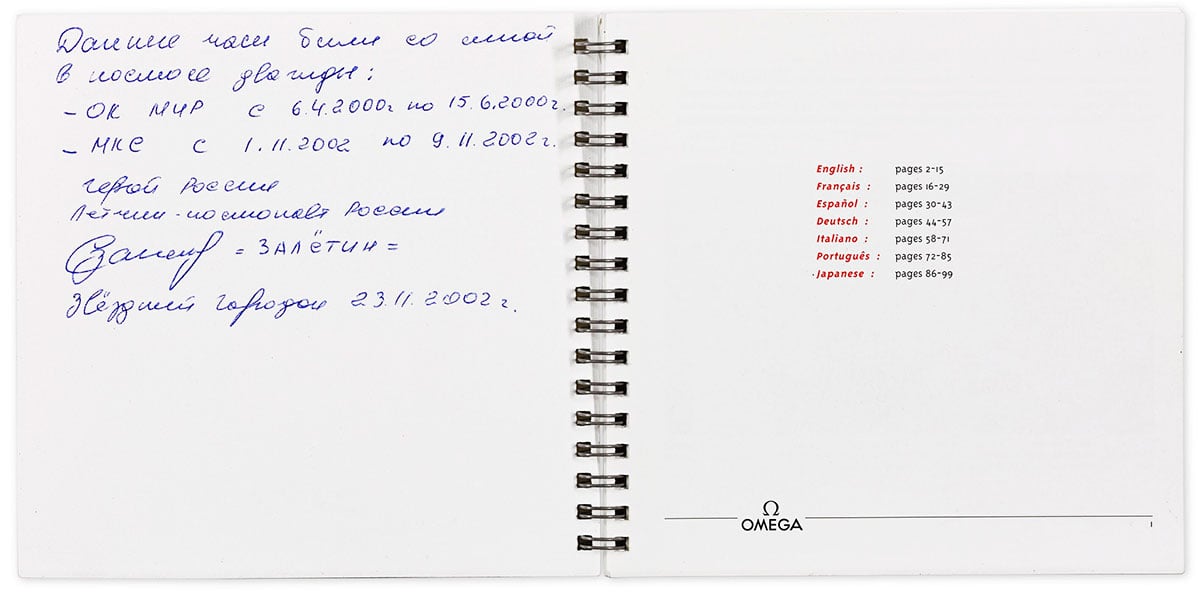 The translated message in the OMEGA booklet states:
"These watches have been with me in space twice:
Mir Space Station from April 6, 2000 to June 15, 2000
ISS from November 1, 2002 to November 9, 2002
Hero of Russia
Cosmonaut of Russia
Zalyotin [signed]
Star City, November 23, 2002"
The Omega Speedmaster X-33 that once belonged to cosmonaut Sergei Zalyotin comes on the black kevlar strap (at the time, it was either this strap or the titanium Speedmaster bracelet).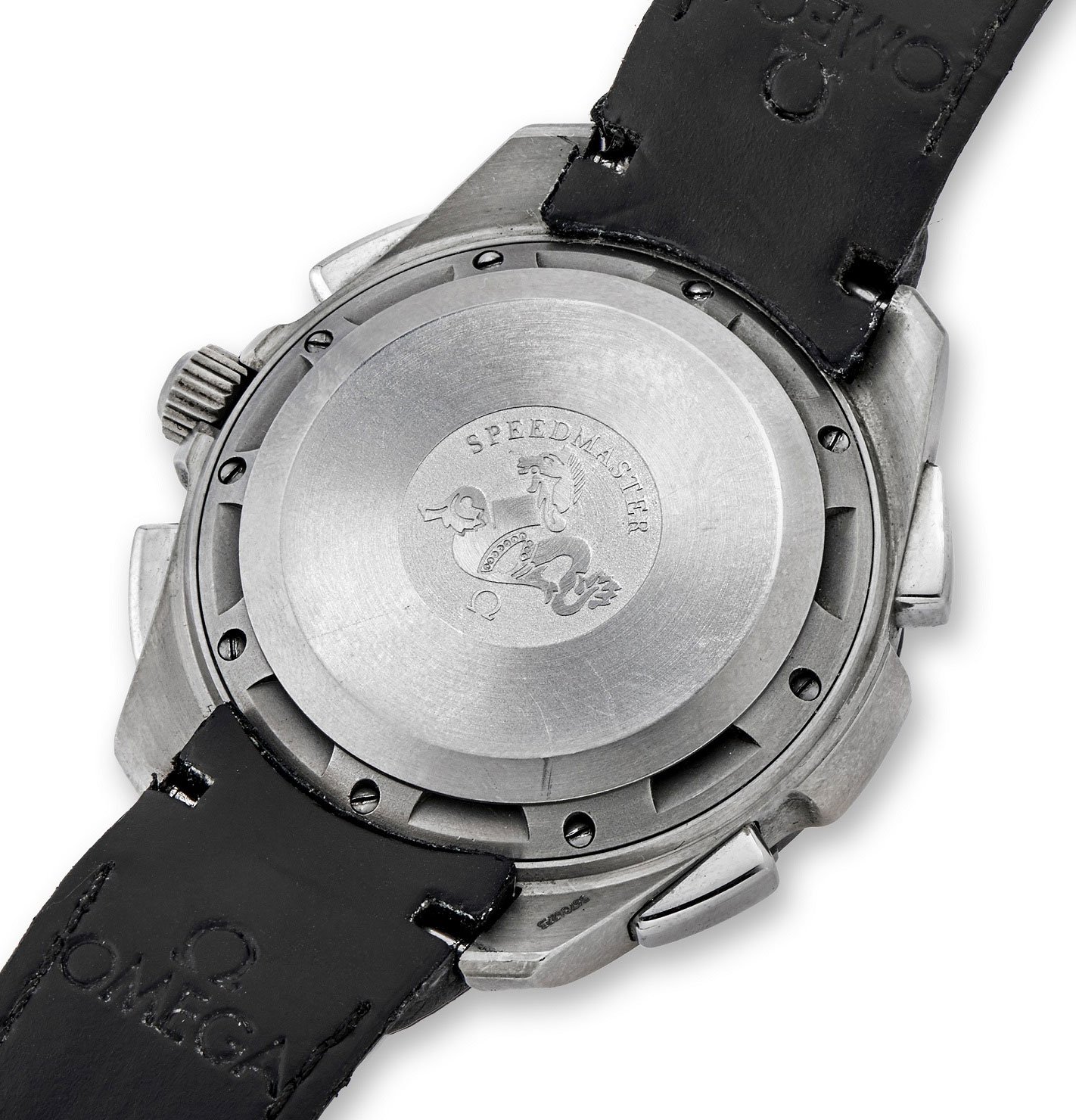 There are no special engravings in the back that indicates any cosmonaut or space mission related history of this watch. However, as you can see, the serial number in one of the lugs of the watch matches the stamped warranty card. So always carry it with you if you want to brag about it in the bar to your friends.