Speedy Tuesday – Omega Speedmaster '57 Caliber 9300 Reader's Contribution
It's Speedy Tuesday! Ever since we saw the new Speedmaster '57 Caliber 9300 models – but especially after a couple of weeks of wearing it ourselves – the Fratellowatches team is in love with this particular model. In case you missed it, read our thorough hands-on review of the Speedmaster '57 Caliber 9300 here. This week, we show you the stainless steel Omega Speedmaster '57 Caliber 9300 from one of our readers and followers on Instagram.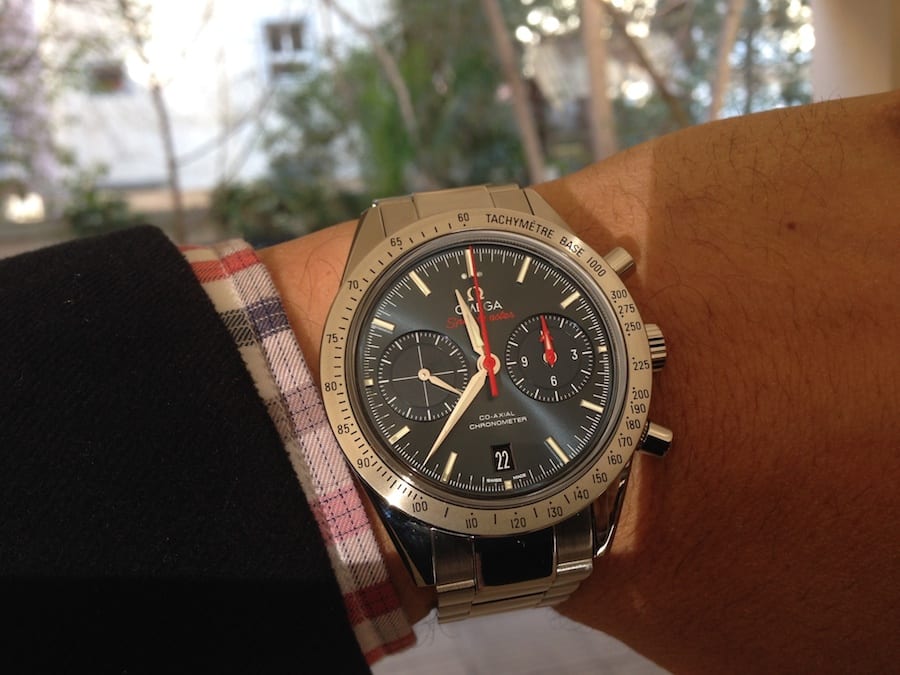 Using his instagram account @GeoMags, we noticed that he was wearing this Speedmaster '57 Caliber 9300 on some of the Speedy Tuesdays (use the #speedytuesday hashtag for over 500 photos of Speedmaster watches on Instragram or just to join the Speedy Tuesday). The combination of the blue dial and red hands make this a very handsome combination for the Speedmaster '57.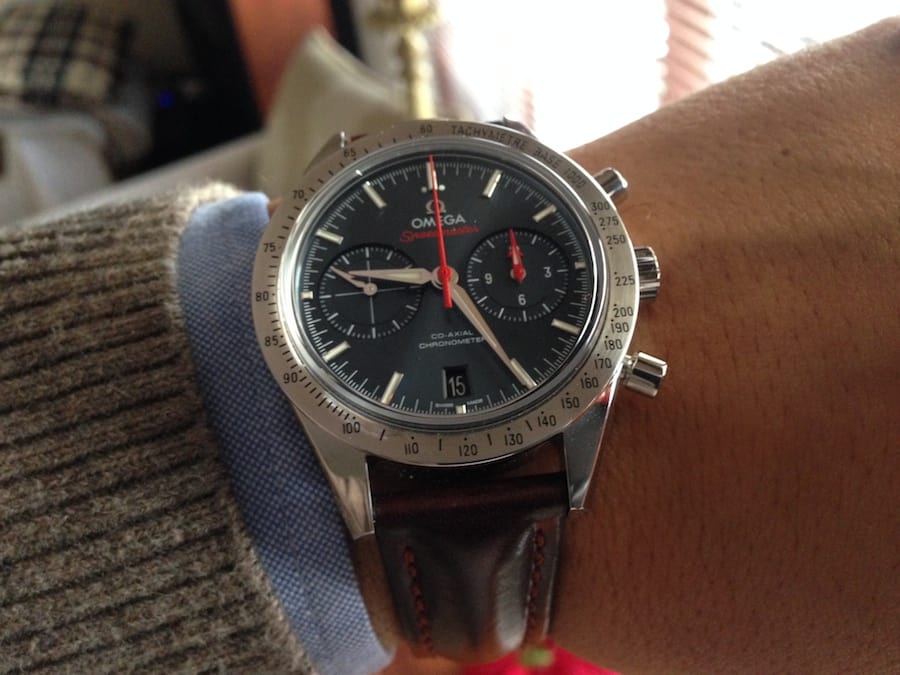 As you can see, the watch is also very suitable to wear on a leather strap. Although you can buy this Speedmaster '57 with a strap from Omega (reference 331.12.42.51.03.001) we really advice you to buy (any) Speedmaster with a bracelet (reference 331.10.42.51.03.001) and get the strap as well. You don't want to order the bracelet later on, as these are quite expensive.
This 41.5mm Speedmaster '57 wears awesome, as we described here, and is similar to all other '57 models that have been released last year. A sapphire caseback shows the large in-house developed co-axial caliber 9300 movement with column wheel and two barrels. This also means that you can use this watch as a GMT watch by using the chronograph counters at 3 o'clock in a clever way.
We didn't feel a real noticeable difference between the Speedmaster Co-Axial Caliber 9300 (like the Dark Side of the Moon or the regular 9300 model) which measures 44.25mm in diameter and the 41.5mm '57 model. We suggest that you always try these watches before you buy them with regards to the case size (and thickness).
The current retail price of the Omega Speedmaster '57 reference 331.10.42.51.03.001 is 5554 Euro (excluding VAT). More information can be found here.
More on the influences and heritage of the Speedmaster '57 can be found here.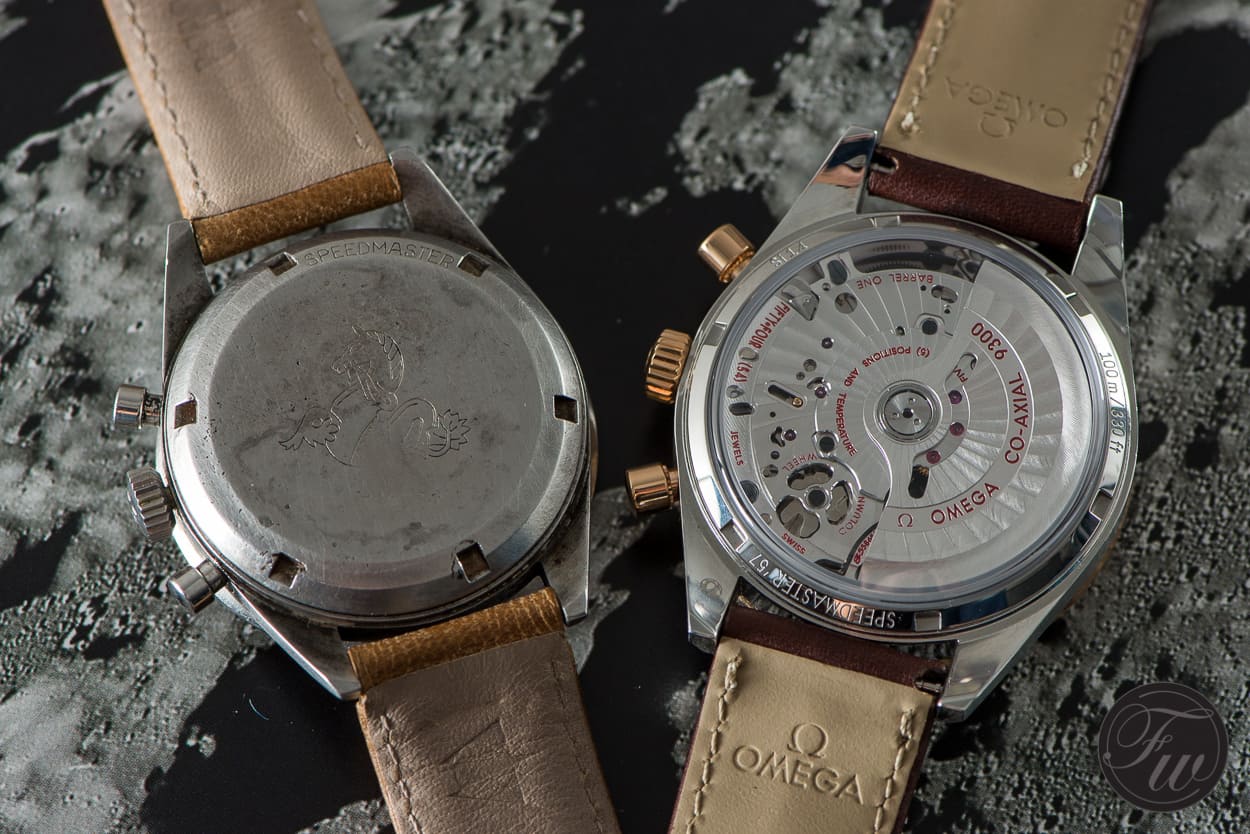 If you want to share your Speedmaster with our Speedy Tuesday readers, please send us an e-mail (to [email protected]) with your pictures and optional additional story or information on the watch.