Speedy Tuesday – Speedmaster '57 And A Custom Made Strap
Custom Made Strap For A Speedmaster '57
It's Speedy Tuesday! Just last week we received an e-mail from one of our readers that he just bought his first Omega Speedmaster hand-wound watch. It is an Omega Speedmaster '57 reference 3594.50 that was in production from 1997 to 2003 (roughly). Our reader adds that his watch has a custom made strap. Made by… himself!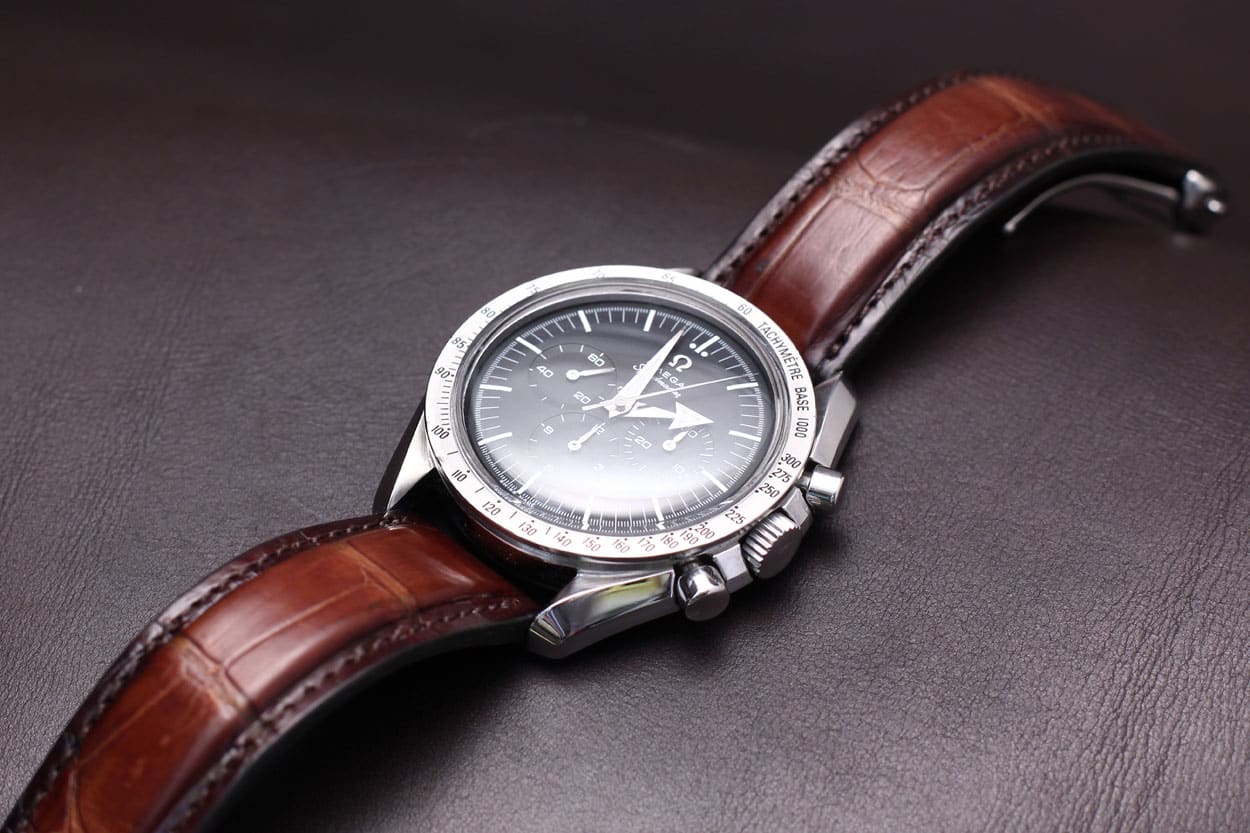 Our reader Jan from Warsaw in Poland has a hobby in creating leather accessories in his spare time and also makes watch straps for friends and family. It takes him a few hours per strap (up to 6 – 7 hours in some cases). As there is hardly any profit in them due to this amount of hours, it will remain a hobby he adds. He learned the trade by himself and confesses that his first attempts were completely failed. However, he improved his skills over time and this brown alligator straps is one of the nice results.
The chocolate brown custom made strap on his Omega Speedmaster '57 looks wonderful and also works with the Omega folding clasp. The custom made strap is made from alligator leather and is his first try-out with the dark patina on the edges, like you probably have seen on Santoni shoes. It creates a unique look (as it is a unique custom made strap anyway) and matches the vintage look of the Speedmaster '57 re-edition (more on the Speedmaster '57 line-up can be read here).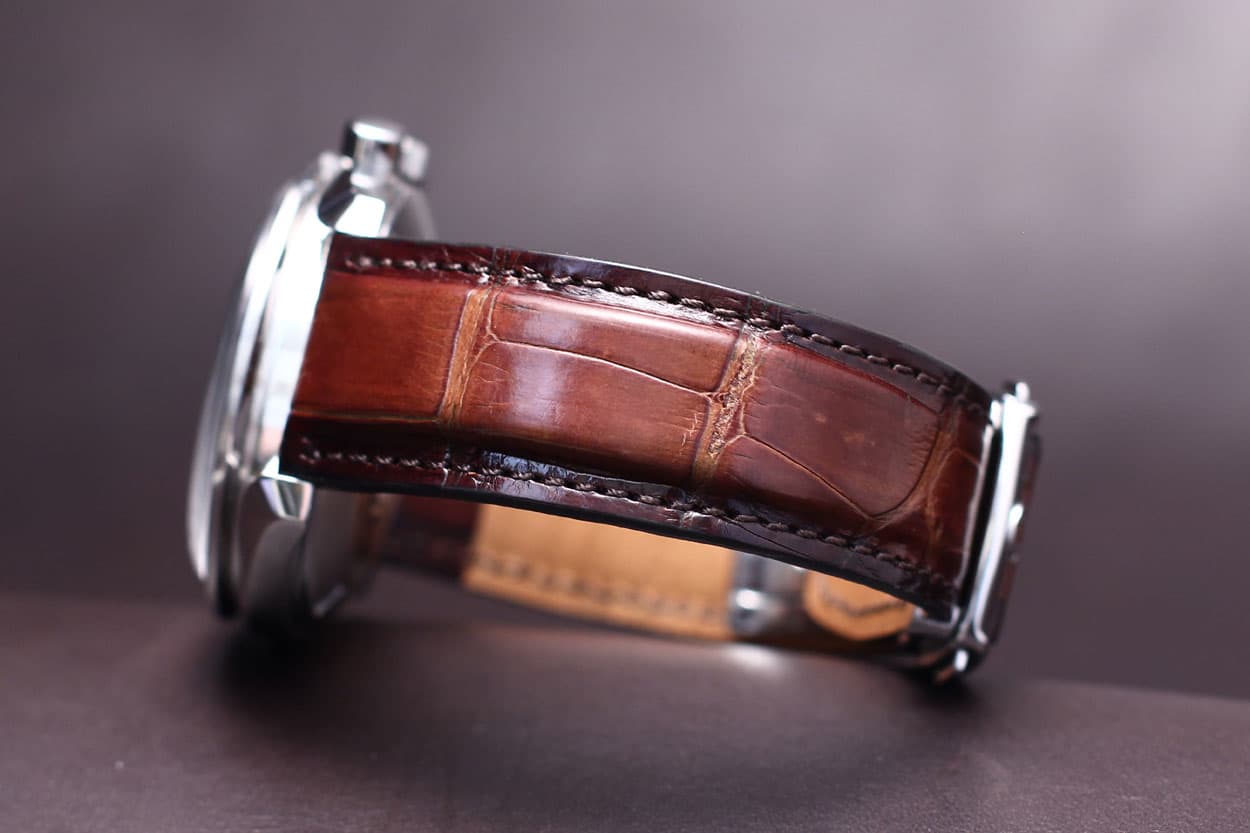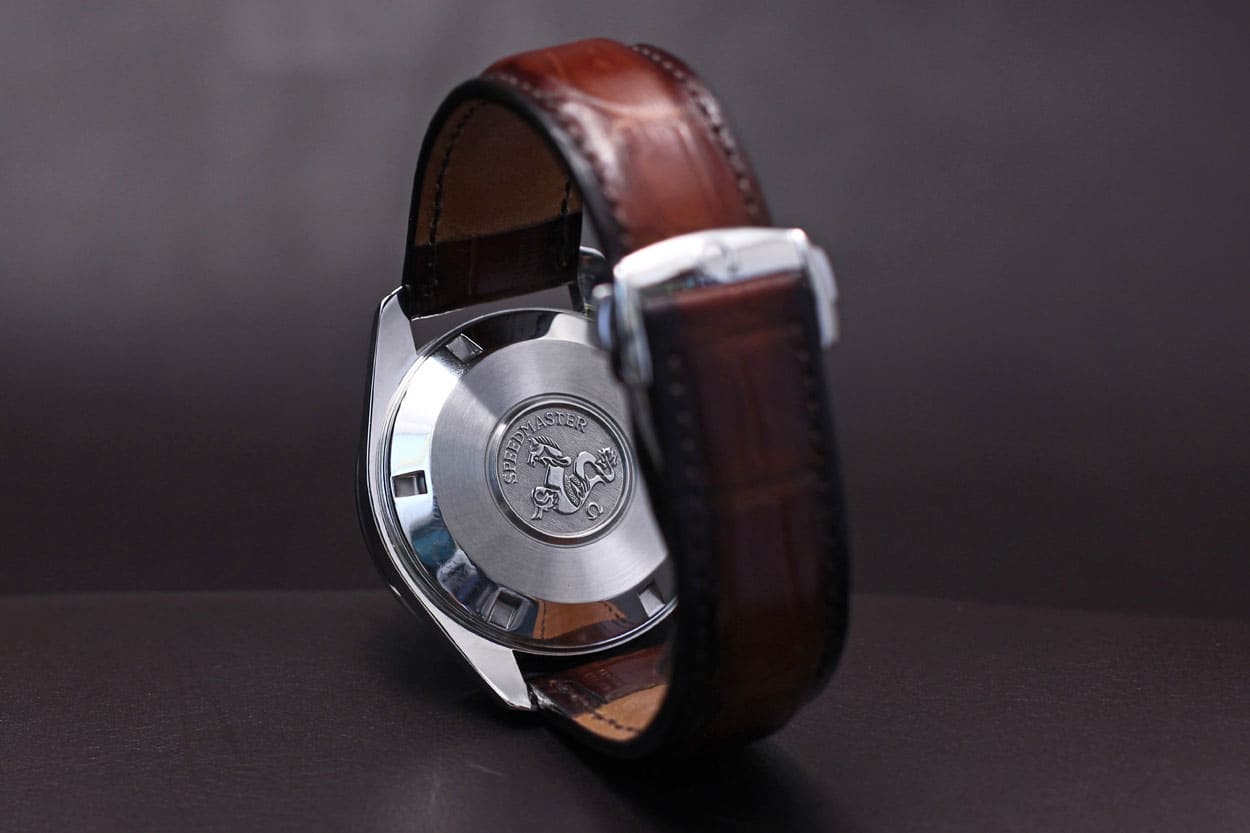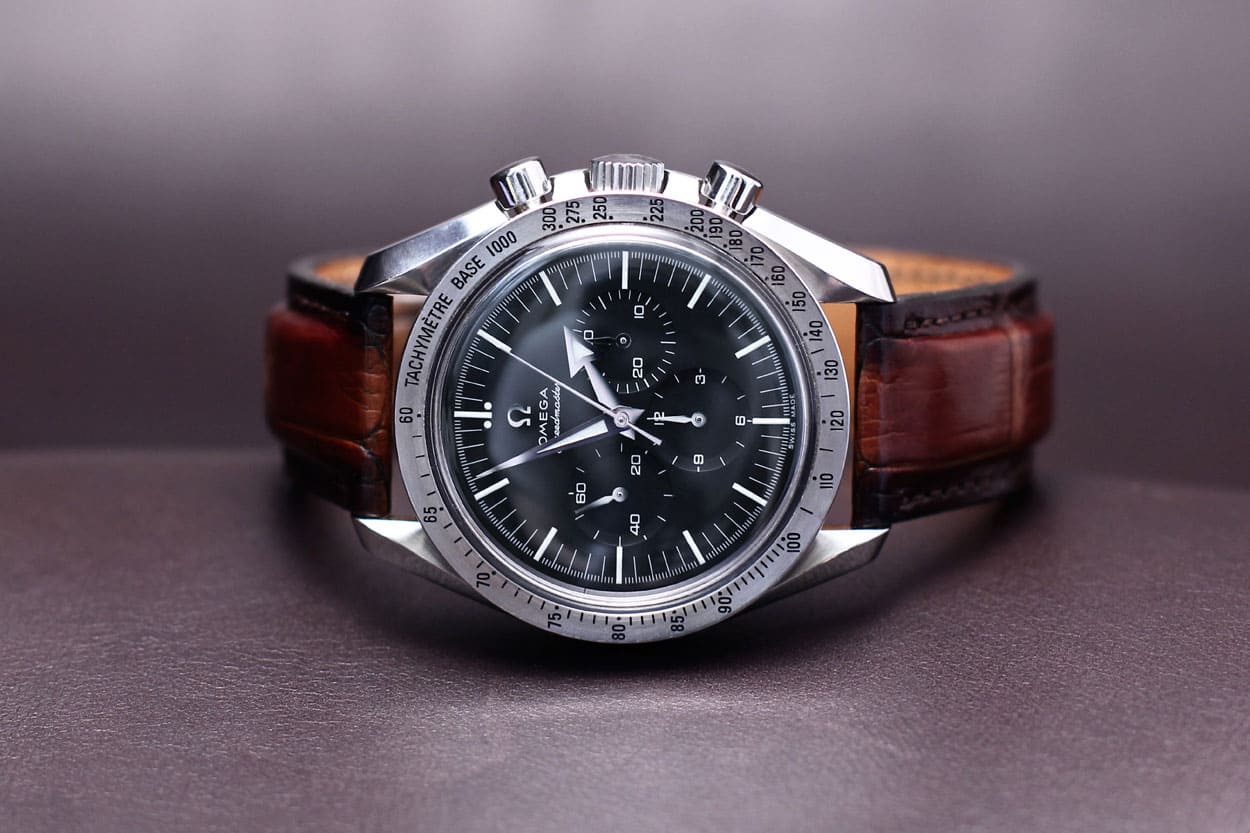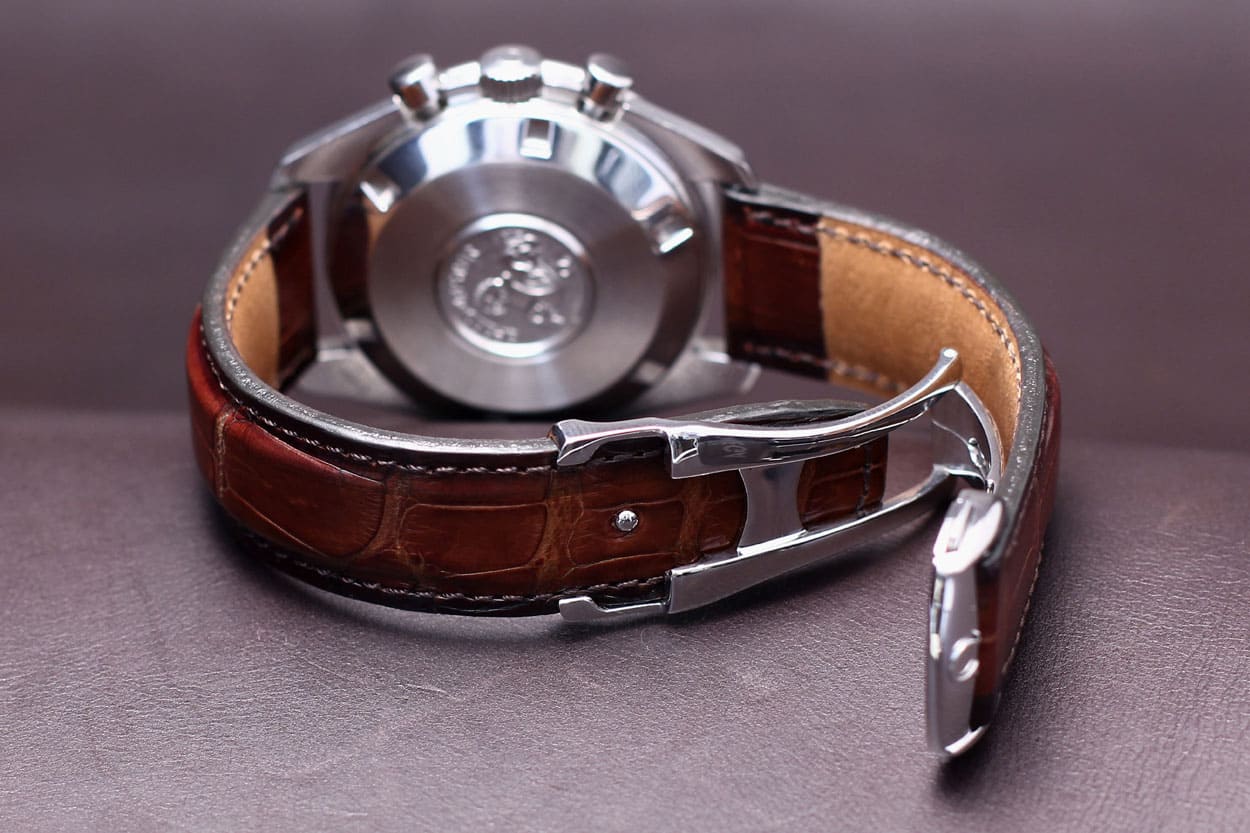 Perhaps you remember our article about Omega Speedmaster straps, where you can find some more examples of straps that will fit your Speedy nicely. With the high prices on Omega's OEM straps, it should be possible to buy a custom made strap for a similar price. Companies like ABP in Paris are capable of delivering a great custom made strap.
Jan let us know that this Omega Speedmaster '57 reissue is not his first Speedmaster. Before, he used to own an Omega Speedmaster Reduced (we did a Speedmaster Pro vs Speedmaster Reduced comparison in the past) but it did not turn out to be the watch he dreamed of. The vintage style of the Speedy '57 and the little elements like the bezel and hands that are just a bit different from the regular Speedmaster Pro is something he really loves. He is a turning into a real Speedy enthusiast. So much – he adds – that he is already planning to start a search for a nice next Speedmaster. We can't wait to see what kind of custom made strap it will have once it is there.
A big thank you to Jan from Warsaw for his contribution!