Steel Bezels Are Back! — Part Two: Great Value From Timex, Seiko, Zelos, And Maen (Plus A Wild Card)
Yes, the steel-bezel trend will get you street cred on a budget
Steel bezels are monochrome tough. That much was settled with my well-read article last week. But even if you haven't got the big dollars for Swiss perfection, you can still get tool-tastic for less than a grand. You might not get the same cred as with a crisp white Explorer II, but you will be surprised by the toughness ratio of these best-buy tool watches.
Sure, some of these examples will take inspiration from the well-known visual clues of some vintage grails. Others, on the other hand, like the Seiko and Zelos, have their own particular style that garners respect. We're not so keen on homages, but a hint of vintage inspiration is hard to avoid, and we want it too.
Timex Q 36mm
Why don't we start with the bargain of the bunch? It's another hit from Timex. The resurgence in interest for the brand's wristwatches can be split into pre-and post Q, as the entire range hits home. Nailing the zeitgeist for slim vintage cool, I'll go for a sweet-fitting 36mm Quartz version. For a silly-good price of US$179, the case and bracelet are sleek stainless steel. Sure, it's not Swiss quality, but it's a lot for the money. The looks are "classic vintage diver", though the 50m depth rating will put an end to any deep-water excursion plans. The 36mm with on Timex Q's tapered bracelet means that it fits right in with today's big trend on downsizing, and well, I love it. This is easy-going cool with a go-with-everything style and size that you just can't beat for this price (even if the bezel insert is actually aluminum).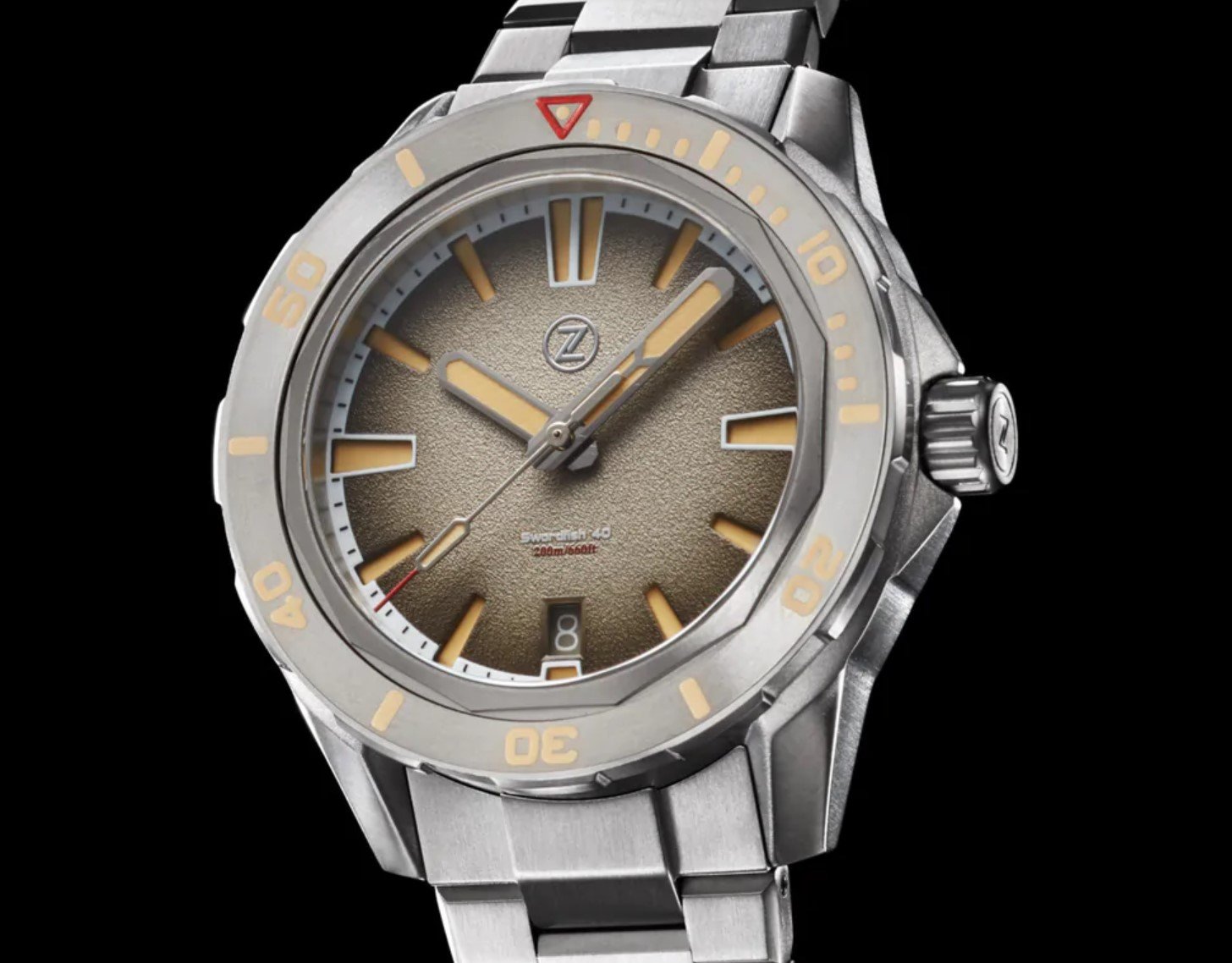 Zelos Swordfish 40mm Ti Desert Sand
OK, yes, I am cheating again. But it's for a good reason, I swear! I know the title reads "Steel Bezels", and I promise I'll get there. But how about full titanium for US$429? This is possible through the ingenuity of microbrand godfather Elshan Tang with his brand Zelos. Editor Dave has a sold-out version in mad crystallized titanium, but this 40mm Swordfish is equally cool in a desert-warrior kind of way. A 46mm lug-to-lug means that this tool watch is a compact fit with its 40mm diameter, and the 12mm-thick titanium case is good for a 200m diver. Do you feel the Seiko NH35 is a compromise too far to keep the price down? This caliber is still a top microbrand choice, and I've had plenty of examples that beat some ETA movements in my box. No matter what, for less than €500, this titanium diver is a cool tool, its dégradé textured sand dial punching seriously above its weight.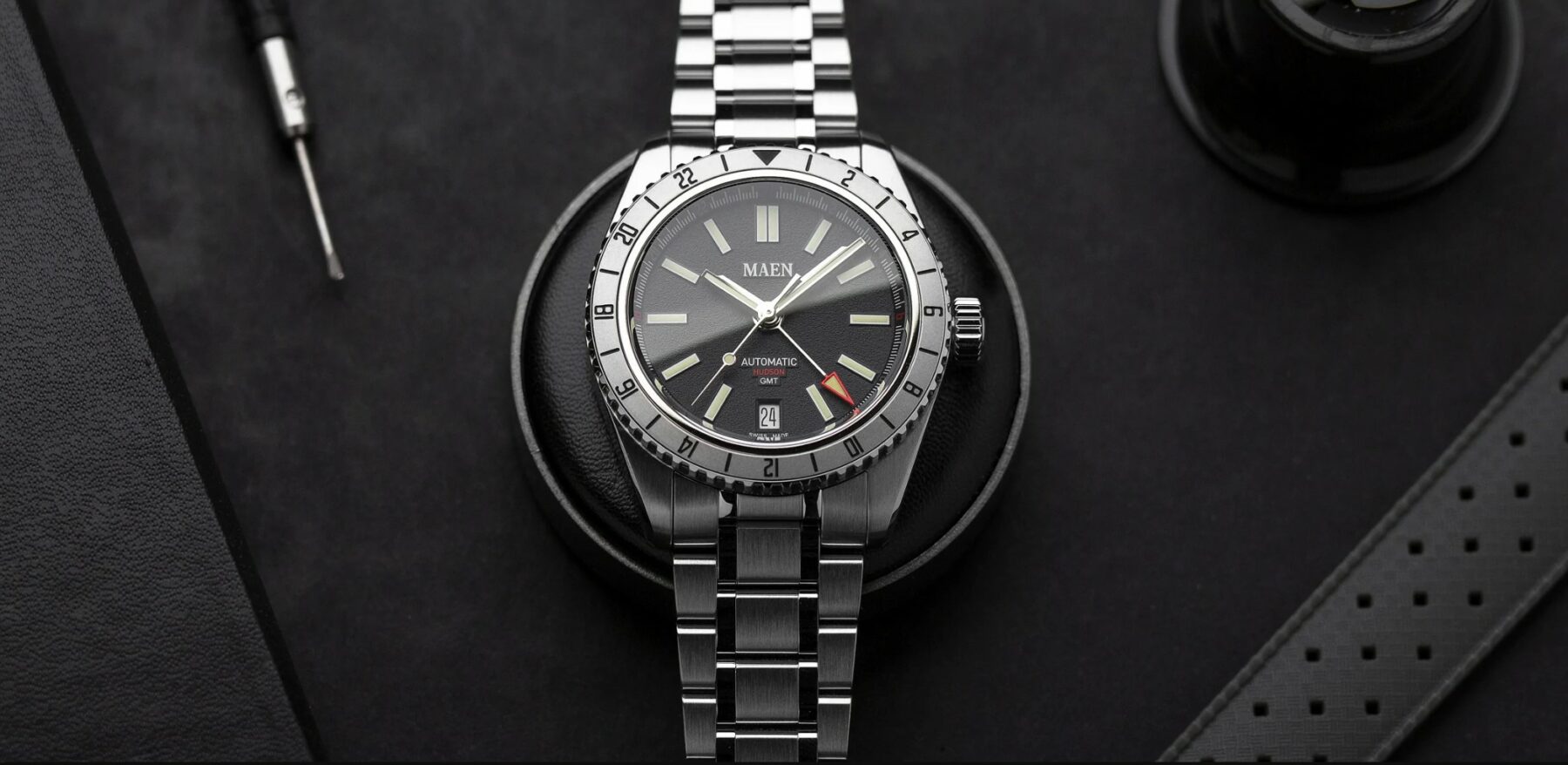 Maen Hudson 38 GMT
Maen is based in Sweden, and like fellow Swedish brand Nezumi, it's on-point for value Nordic cool. I currently have a 38mm Hudson in for review, and the case sits sleeker than the hyped-up Black Bay Fifty-Eight. On a bracelet with small polished sections manufactured separately before assembly and a damn cool 24-hour bezel, it's a tool winner. The Hudson 38 GMT is a monochrome vintage-themed watch for sure, but resisting the temptation of going large. For a decent €719.20 at first launch on December 7th, the textured dial of the Hudson 38 GMT represents great value, and the classic big GMT arrow has just the right vintage clues without becoming a homage.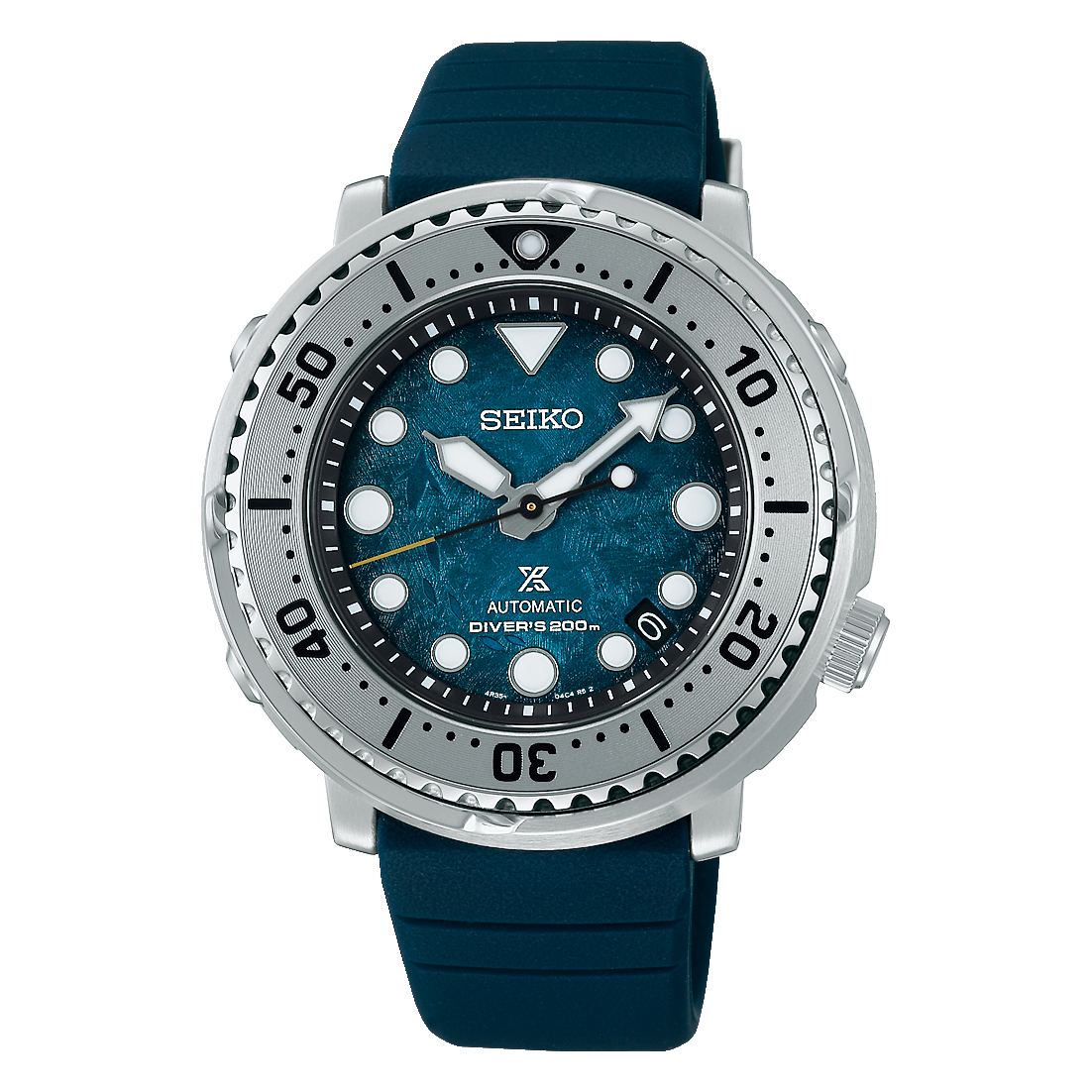 Seiko Prospex "Mini Tuna" SRPH77 Save The Ocean Special Edition
The Seiko Prospex range of dive watches spans a big price spectrum these days, and within that Pandora's box, we find the storied Tuna. As the daddy of all hockey-puck-shaped divers, it is as instantly recognizable as it is a real tough guy. I'm quite fond of the last year's trend of Seiko dial motifs. And this deep blue one has a mission statement — it's in the name. You know that proceeds go to supporting the very oceans it will make you dive into for your adventures. The 4R35 caliber is a solid movement, and any Tuna is nearly indestructible with its clever shroud construction. For €570 / US$550, this 43.2mm nugget will become a favorite dive buddy if you let it. Plus, it's packed with Seiko history.
A pre-owned Blancpain Fifty Fathoms ref. 2200-1130-71
Well, this final twist in the story is not a sub-€1,000 bargain. But a Blancpain Fifty Fathoms for less than €6K is a bargain nonetheless compared to new prices of the diver's grail. On a basic (well, Blancpain doesn't do "basic") NATO strap, the now-too-big 45mm Fifty Fathoms in steel is €16,160. That makes €5,000–6,000 for this pre-owned 40mm beauty from the Trilogy series pretty darn good. Ironically, the very detail that makes it such a tempting proposition is the steel bezel.
The late-'90s/early-'00s fashion for relief bezels might not be to everyone's taste, but today, they make for a virtual coup. Considering the better fit of this Fifty Fathoms Trilogy over its 45mm contemporary brother, why wait? And while you're at it, take this as general advice. If you like the currently less fashionable cool of a steel relief bezel, there are a lot of treasures to be found out there. Have a look on Chrono24, and you might find a few surprises.
Budget or premium, which kind of steel-bezel tool watch would you go for, Fratelli? Let us know in the comments. Just don't start any arguments now…
Find me and follow me: @thorsvaboe