Summer Splash: What Is The Best Summer Watch? Quarter Finals — Doxa Vs. Zelos
David squares off against Goliath in a battle for the ages
Hopefully, you enjoyed the exposure of corruption and scandal in the group stages of the Summer Splash earlier this week. What's a sporting competition without little friendly misdemeanor? I mean, I WAS involved, but not on purpose, I swear! But the time for masking this corruption with chit-chat has long gone. It's time for things to get serious. In the final of the quarter-final match-ups, I will take on B-Dawg Balazs for a place in the final four. Our champions? The Hound of Hungary brings in the uber-cool Doxa Sub300T Forged carbon while I, "Bob" Sergeant, sit in the corner of the underdog, the Zelos Mako V3 Titanium. Let's be having it!
Let's kick things off in this Summer Splash quarter-final with Balazs' offering in this battle of David vs Goliath. The Doxa has to be the favorite, but perhaps my Zelos can punt it through the posts for a last-minute win? Let's see…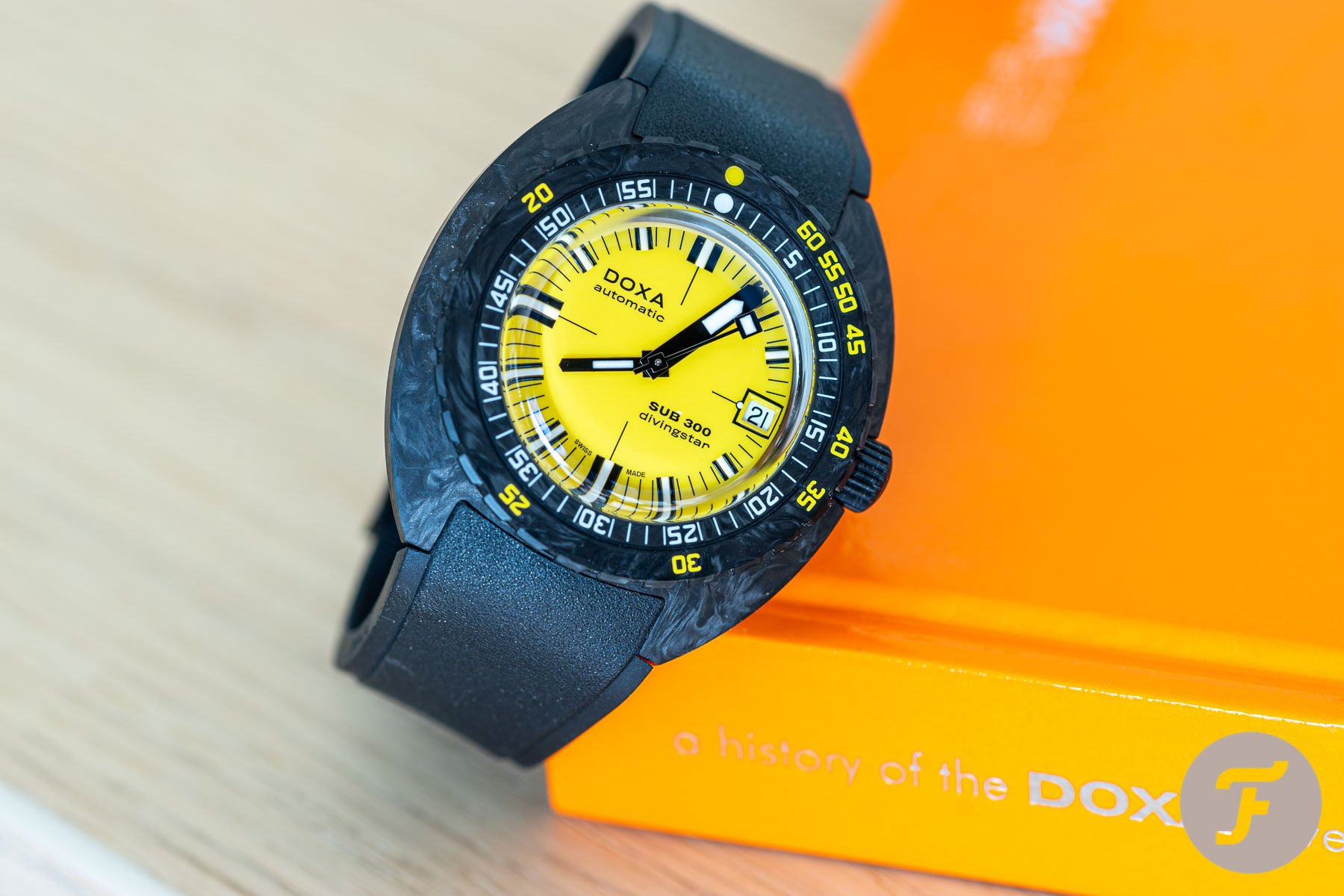 Doxa Sub300 Carbon
I respect my opponent, and while it may be true that Dave is bringing a knife to a gunfight, let's try to be civilized. After all, we are talking about two magnificent timepieces here. The Zelos is a remarkable watch with a nice amount of variations. Although most of them are sold out, there are about six models left that you can choose from. Aside from the versatility, the price is also on their side. $549 is a steal, and as we say, "a lot of watch for the money." So in my eyes, the Zelos Mako V3 Titanium is a noble enemy of my beloved Doxa Sub300T Forged Carbon.
But come on, let's be honest, price aside, the Doxa is a winner by far. Let's start with the obvious, the forged carbon case does not only look fabulous on the wrist, but it is a material that you don't often see in the watch industry. At least not for this price point. Thanks to the light weight of the case and the rubber strap, the watch feels virtually like nothing on the wrist. Now, if you want a big piece, go with the steel version. But I guess the Zelos's titanium case also makes it light.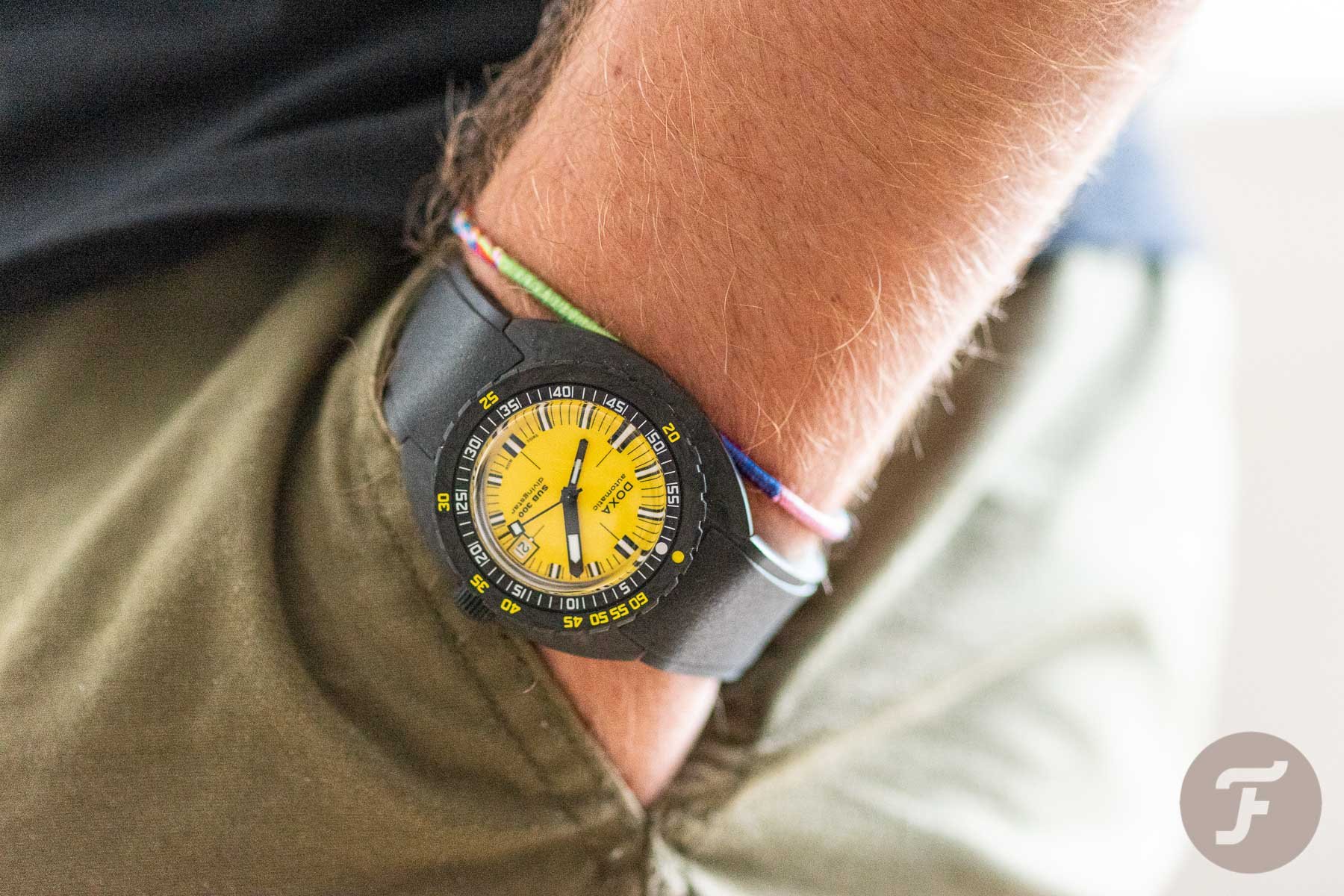 As cool as it gets this summer
Let's move on from the case and strap and take a look at the dial variants. Just like Zelo, Doxa also offers the watch in six dial colors and ten iterations, thanks to the matching colorful rubber straps as an option next to the classic black. And just look at those colors! If you know Doxa's history, most dials, like orange, black, yellow, or silver, make total sense. Yet, the company added two new colors to the lineup, navy blue, and turquoise. So you have plenty of options to choose from, just like with the Zelos.
Another thing my Doxa has going for it is its provenance. We are talking about an OG brand that's not only been producing dive watches for decades and constantly reinventing themselves, but it was one of the forerunners for this market segment. Just think of the very first Sub 300 from 1967 and how revolutionary it was back then. Probably just as mindblowing as this new model with its forged carbon case. Decades and decades of experience boil down to a fine product like my Doxa Sub 300 Forged Carbon. Dave, my dear friend, you were at Geneva Watch Days too. You saw the new Doxa and talked with the lovely people from the brand. There's so much more to come; we just have to be patient.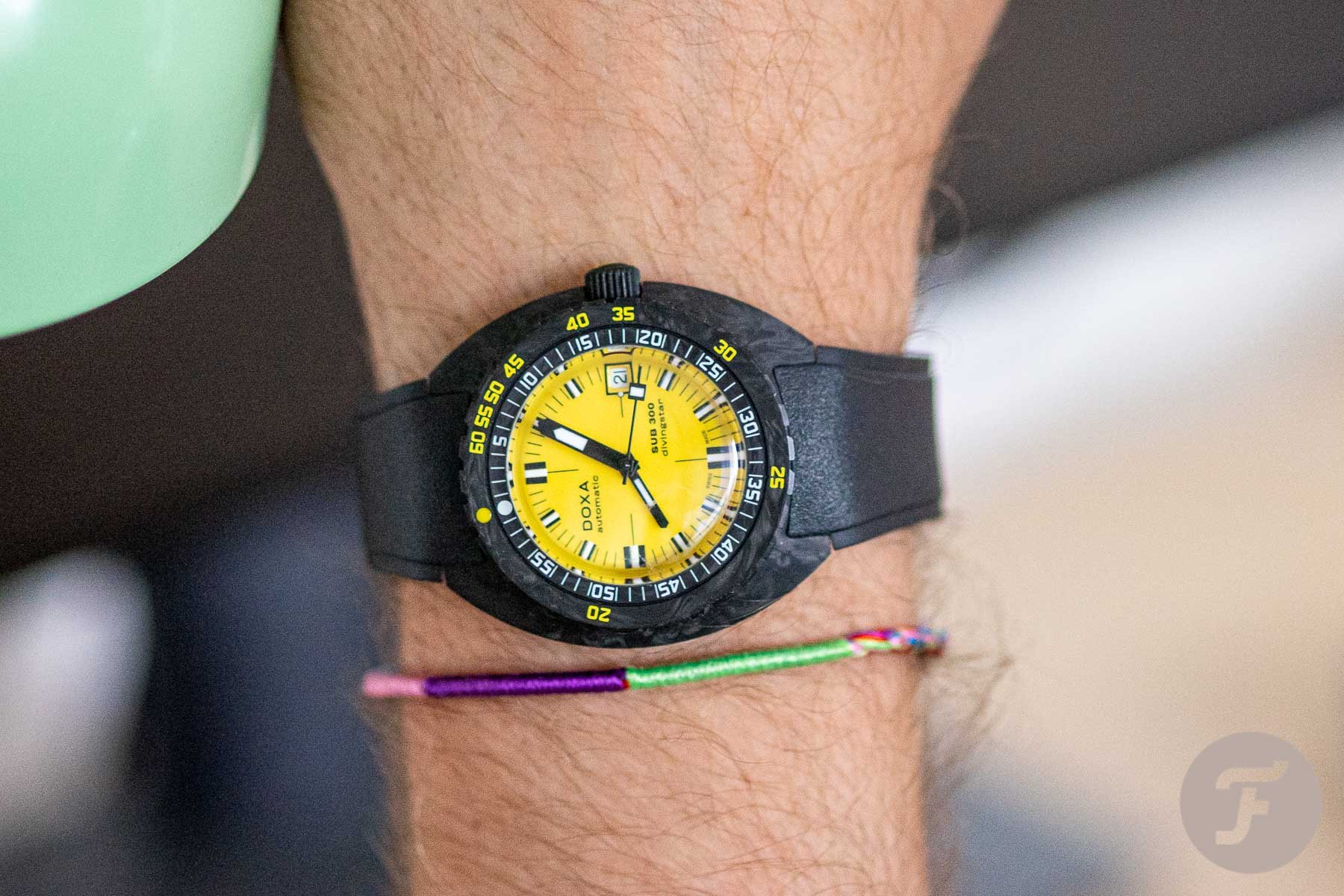 Battle of the summer price tags
I have to be fair, though. We both know that the Zelos is a much cheaper option than the Doxa. Now, I think the price should not determine the quality of a watch. Yet, I also believe that you should expect better quality, usability, design, etc. The Doxa Sub 300 Forged Carbon cost a pretty penny (€3,790), and I still need to justify this as a price tag if I want one. But if I had the funds ready, would I jump on it? The answer is, as they say, "110%". I own a vintage Sharkhunter with the Aqua Lung logo; I have the modern re-edition of the Doxa Sub 300 Black Lung in the steel case. When the first forged Carbon Doxa, the Sub 300 Carbon Aqua Lung US Divers, hit the market, I could not wait to strap it on my wrist. It's still my favorite contemporary Doxa model, and I hope to own one someday. Maybe I'll settle for one of these Sub 300 Carbons until then.
However, this game is not about me or my preferences, though I'm not afraid to show a bit of bias. In truth, it's all about you, our dear reader and Fratelli, and what you think about these two models. Should the Doxa go to the next round (YES)? Or should it be the Zelos (NO)? Put everything in the mixer: price, looks, technology, design, heritage. Press the button and drink the info smoothie on both pieces. I'm sure you'll vote wisely and click that little tab next to the name: Doxa Sub 300 Carbon 🙂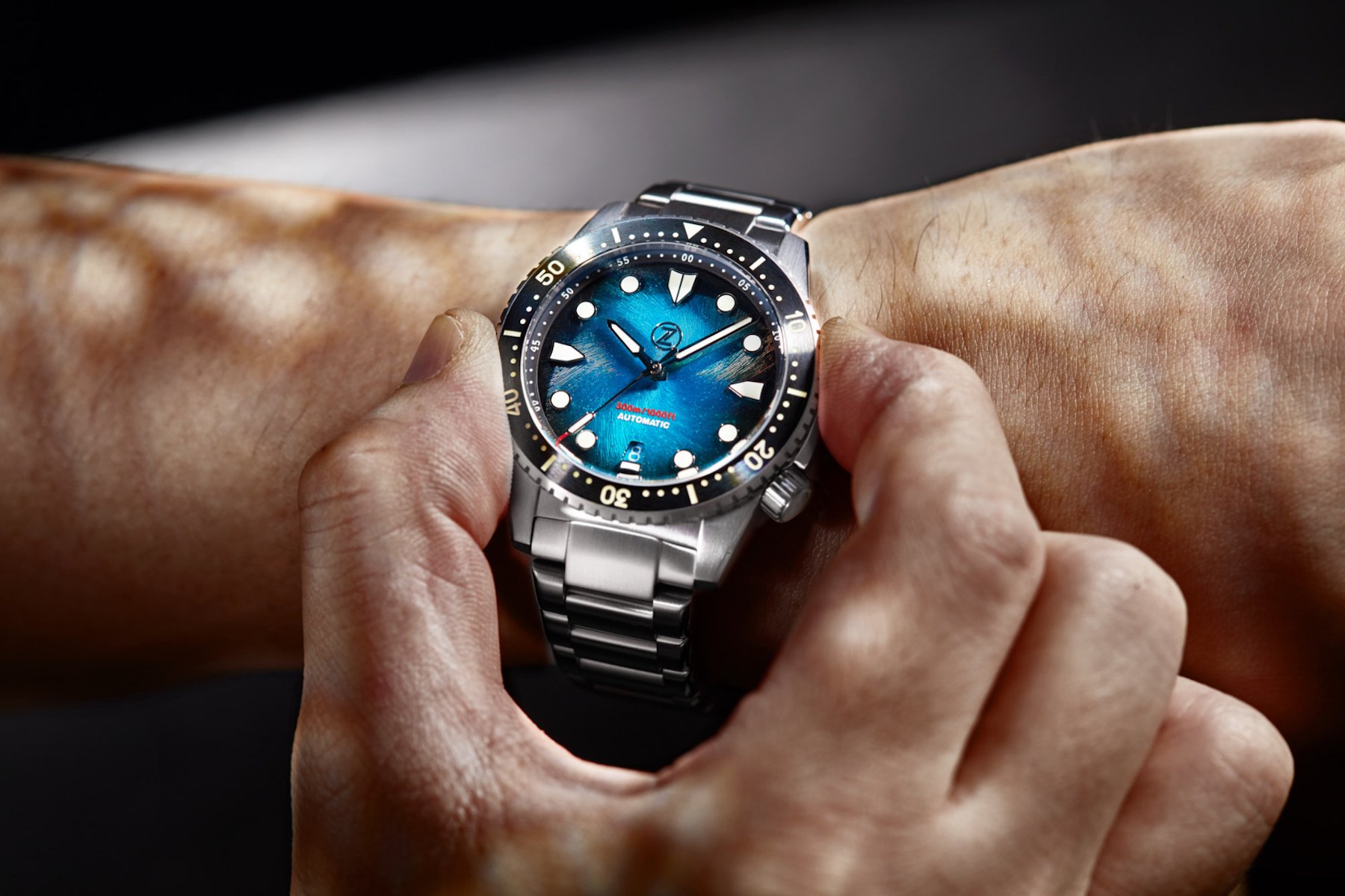 Zelos Mako V3 Titanium
You may have seen the Summer Splash scandals earlier this week; sadly, yours truly was involved with a dubious refereeing decision. If this was football, I'd be out there in the referee's face, probably earning myself a second yellow and a subsequent red card. It's probably for the best this is the Summer Splash, then. After the dust settled, my second challenger ended up taking the bye and moving on to the second round. I'm not too distraught as all three of my watches were potential winners in my eyes.
This is a kind of bittersweet matchup for me, as Balazs' Doxa 300T Forged Carbon is an incredible watch. There's no denying it. I think he knew what he was doing by choosing the yellow version, too, knowing it'd have me questioning myself. The Doxa is a quality watch, but I think the Zelos just pips it regarding the budget. The Zelos Mako gives buyers a solid titanium dive watch with 300m of water resistance for $549 USD. Previously the price had been even lower at $449 USD, but even now, this is an absolute steal!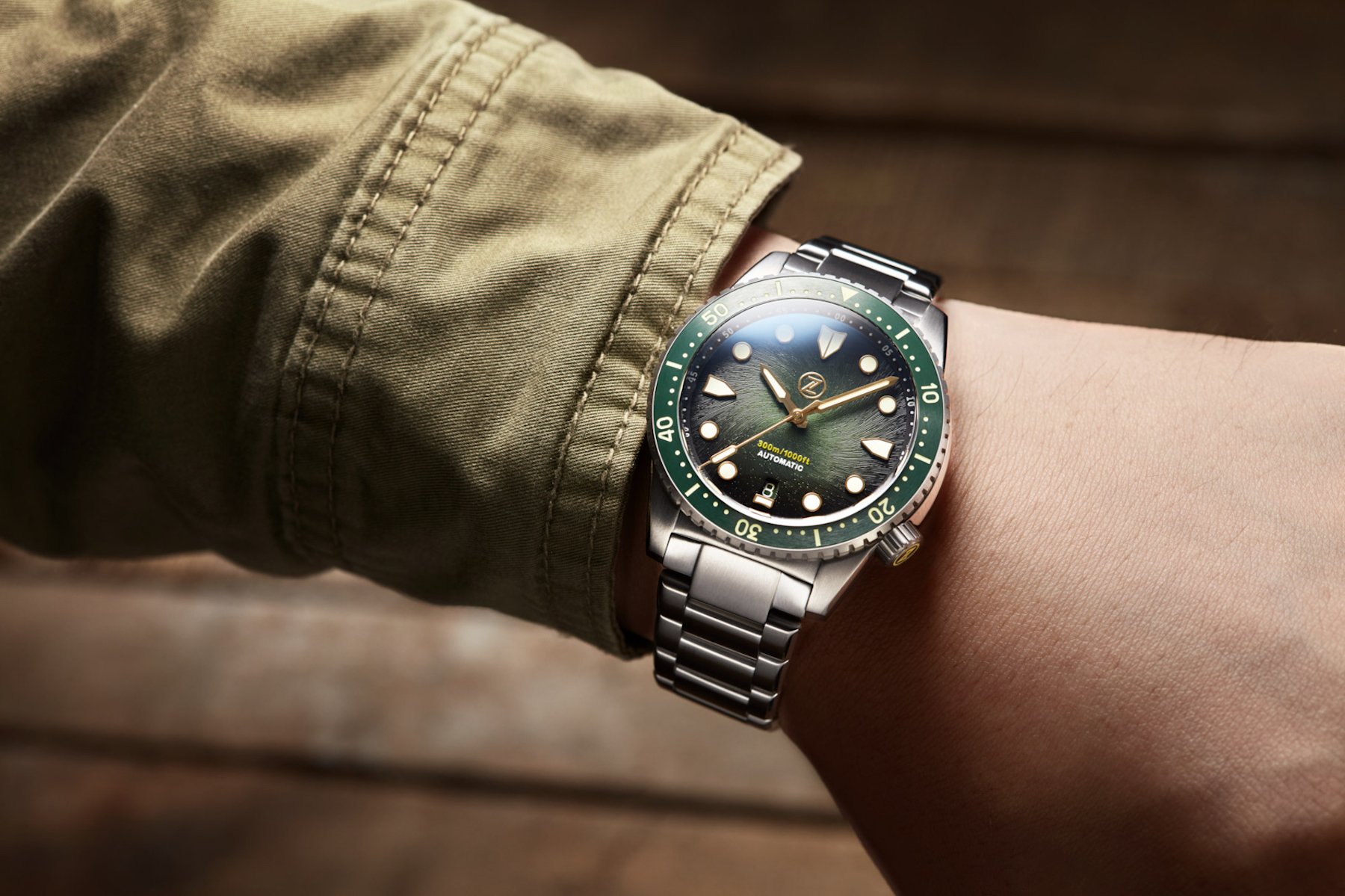 I voted with my wallet
As previously mentioned, I put my money where my mouth is, and I bought a Zelos earlier this year. People often ask us if we like a watch, and the answer is often "yes". Liking a watch and buying a watch are two distinctively different things. So, I've purchased a Zelos, but has Balazs bought his Doxa? I don't think he has… Ten points to the Zelos!
Suppose you've not had a hands-on experience with a Zelos watch. In that case, you need only visit one of the many Microbrand Facebook groups to quickly see how well regarded they are amongst collectors. Customer service is considered one of the best in the microbrand biz. The brand owner personally takes care of any issues. Interestingly, Zelos is one of the very few microbrands that easily holds its value on the second-hand market. Some of the more popular models are regularly selling on eBay for considerably more than the retail value.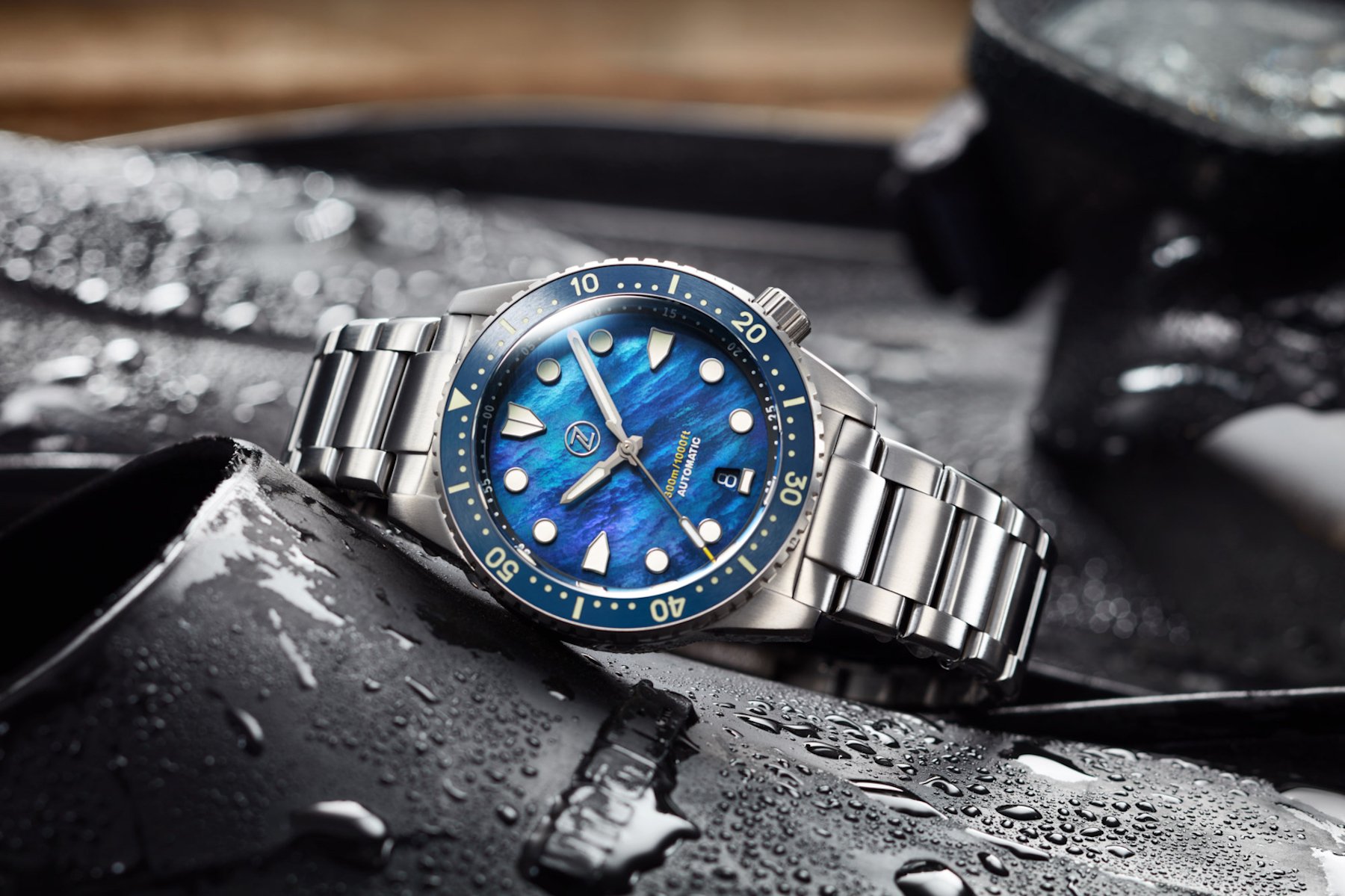 Why choose just one shade of summer?
Now that's all well and good, isn't it, but we're here to determine the best summer watch. Customer service and value retention are excellent, but the watch's quality and the stunning range of colors on display really take the cake, in my opinion. Yes, Balazs' Doxa also offers a rainbow of colors, but with the Zelos, you could have one of each colorway and change left over. Although I'm sure that small chunk of change will soon be claimed by the bar, as you buy a fancy, fruity cocktail for each of your new watches. Surely that multi-threat is too much for him to overcome? You know what to do — vote Zelos!
Follow us on Instagram: @davesergeant & @ferenczibazs
Summer Splash Round Two — Balazs Vs. Dave