Summer Splash: What Is The Best Summer Watch? Semi Finals — Sinn Vs. Tudor
Time to find out who will swim on to the final and who will sink to the depths of defeat!
Ladies and gentlemen! The time has come for you to decide which of these two summery stunners will rise to glory in the final vote. One of these watches will advance to the last round of the Summer Splash, the other will end up crying in the kiddie pool. The choice is left up to you, the Fratelli. So pick wisely! Will Lex's Sinn rise from the saddle to crush the competition in the final sprint? Or will it be Mike's sterling Tudor soar to victory? Before we proceed to make this second-to-last selection, it's time for this ticking twosome to battle it out.
Nacho here, filling in for Lex during his holiday hiatus! The man is so dedicated to Summer Splash that he's off doing field testing on the beaches of Mallorca. Putting his body on the line for our benefit. I'll be picking up where Lex left off, which won't be too difficult, as his pick is quite simply perfect.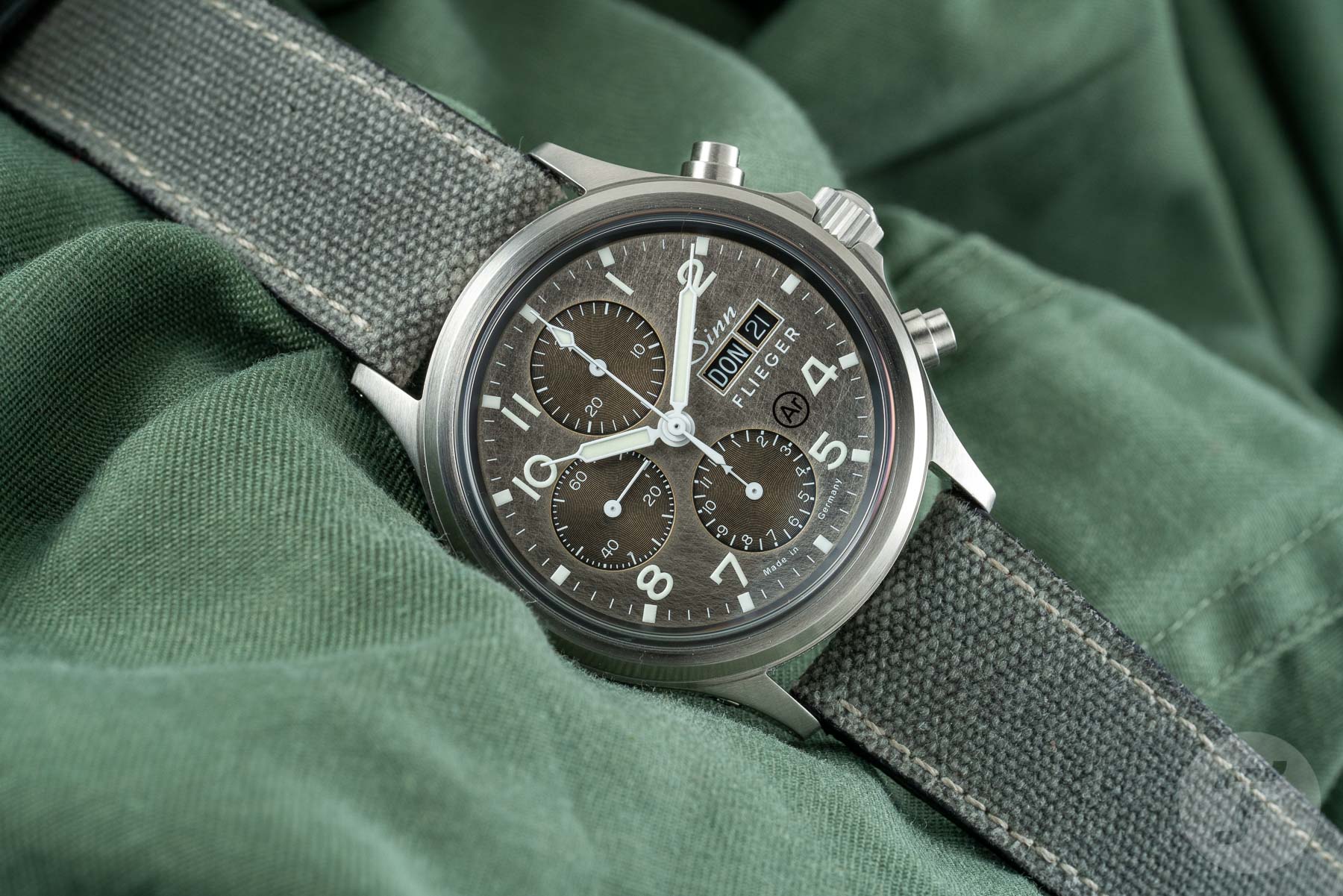 Lex and his Sinn 358
Having gone up against the Kraken's own Aquadive Bathysphere in the last round, a victory was quite an unexpected surprise. We've all come to learn the cloak and dagger tactics employed by the string-pulling puppet master that is Bobsled Bobby. Perhaps "clock and dagger" is a more suitable way of describing the corrupt meddling that has defined the competition thus far. However, regardless of his influence, it seems that the Fratelli decided to defy the dictator, and voted in favor of my Sinn 358. I know that that price to pay for this will be high, so I'll be looking over my shoulder… or rather under my elbow, in case the Kraken ever decides to strike. You know it's guaranteed to be a low blow.
We're not here to discuss small subaquatic creatures of poor taste. Quite the opposite. I'm here to do you all a favor and present, once again, the future winner of the Summer Splash. That's right! The Sinn 358 is a wolf amongst sheep, or a Flieger amongst obvious, boring divers. Honestly, the fact that this is the only non-dive watch that has made it this far should tell you everything there is to know. The Sinn is in it to win it!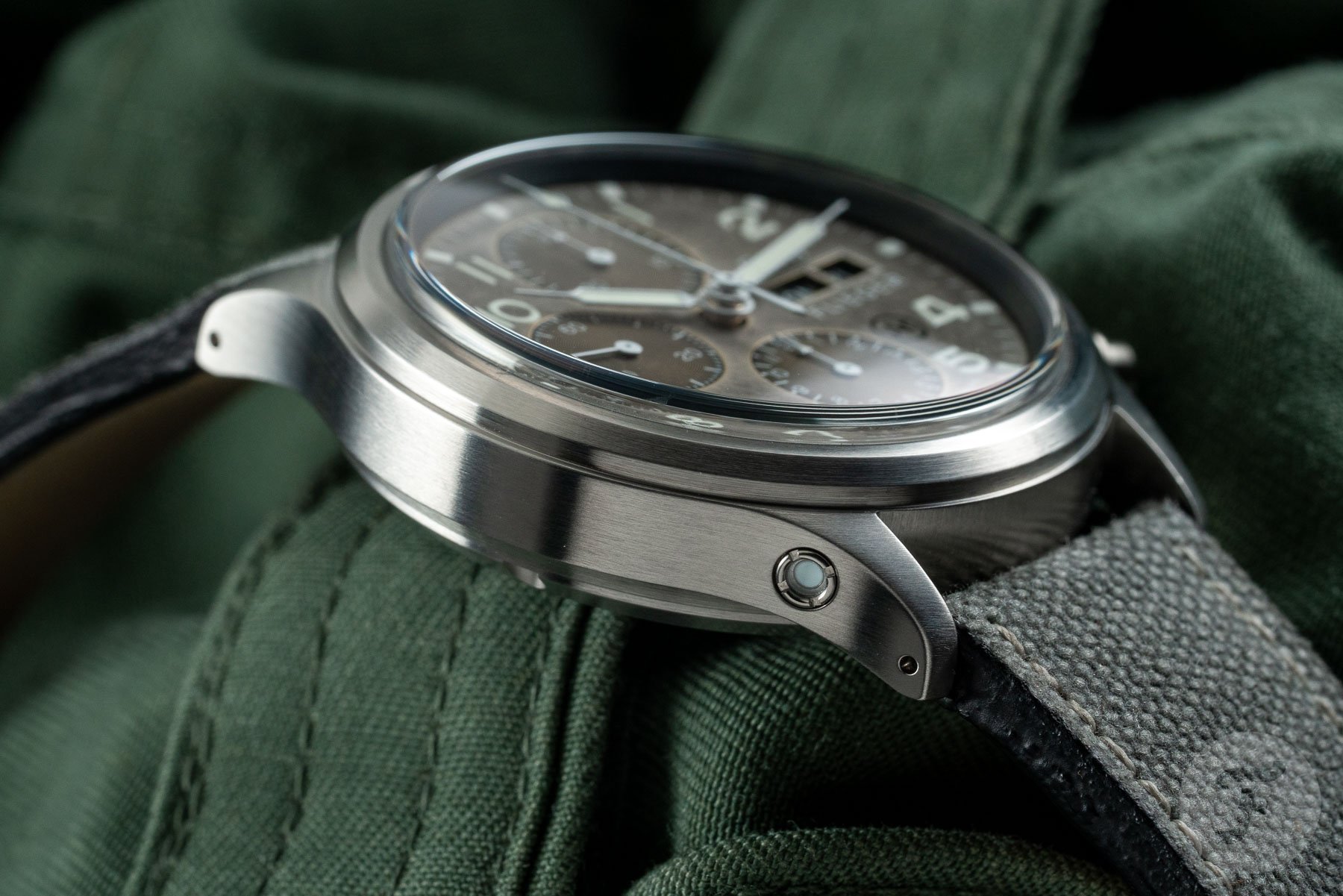 Divers, divers, divers… diverse?!
Honestly, I'm sick of it! Everyone so far has been talking about how fun and original their Summer Splash picks are, but all I see is a clone army of uninspired dive watches. I don't know about you, but the last thing I want on my wrist when I'm enjoying a fruity cocktail at the poolside bar is an open invitation to neoprene-clad sea creatures to waddle over in their Finns to talk to me about helium escape valves! The only thing I can think of worse than this is to be approached by one of these gimps of the ocean and get caught wearing a watch made from the same material as my grandmother's clip-on earrings. It does make sense that this is Stockton's pick, it wouldn't be the strangest thing a Florida man has ever pulled off…
All things considered, the fact that this wonderfully versatile pilot's chronograph has made the semi-finals is impressive enough on its own. I think it speaks to the incredibly versatile nature of this piece. It's perfect for any occasion, rain or shine, office or beach. The Tudor might keep vampires and werewolves at bay, but its Rolex DNA is sure to attract some unwanted attention. This Sinn will not only satisfy your horological desires, but it will also fly under the radar and keep you safe and sound all summer long. Plus, when you're lying in the sun, what better way to time your tanning session than a chronograph's easily activated pushers. Sunscreen-covered hands coupled with a fiddly dive bezel are a match made in hell.
Vote Sinn for the win!
I think it's pretty clear that it's this high-flying maverick that deserves your vote. Don't let Mike and his tarnishing Tudor (I'm sure he secretly spends his evenings polishing it with his own salty tears) get to the final. It's Sinn for the win, let's make it happen Fratelli!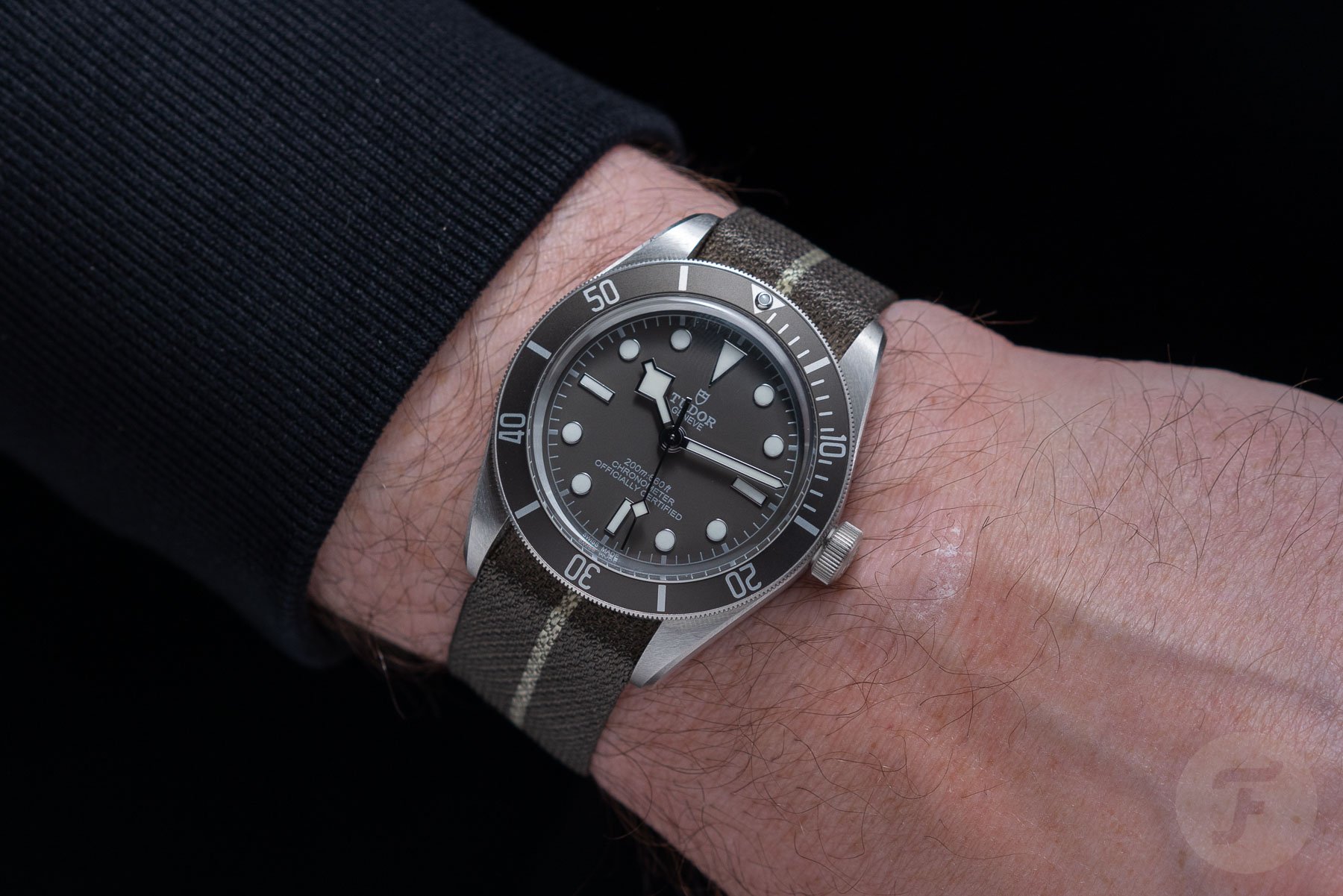 Mike and his Tudor Black Bay Fifty-Eight 925
I'm back again with the Tudor Black Bay Fifty-Eight 925. Thanks for voting this surprising diver into the Summer Splash semi-finals. So, the Nacho Man is subbing in for Lex while he's on holiday this week (no, Lex isn't wearing a Sinn 358 to the beach). He has done his best to convince you that a chronograph with a 7750 is your best choice for a summer watch. Then, he went on to try and prey on the silver finish on my Tudor. Perhaps Nacho is looking at a different Sinn, but his watch features a dial that looks like purposeful tarnishing! Honestly, how did such a watch get this far? An easy run? That ends today.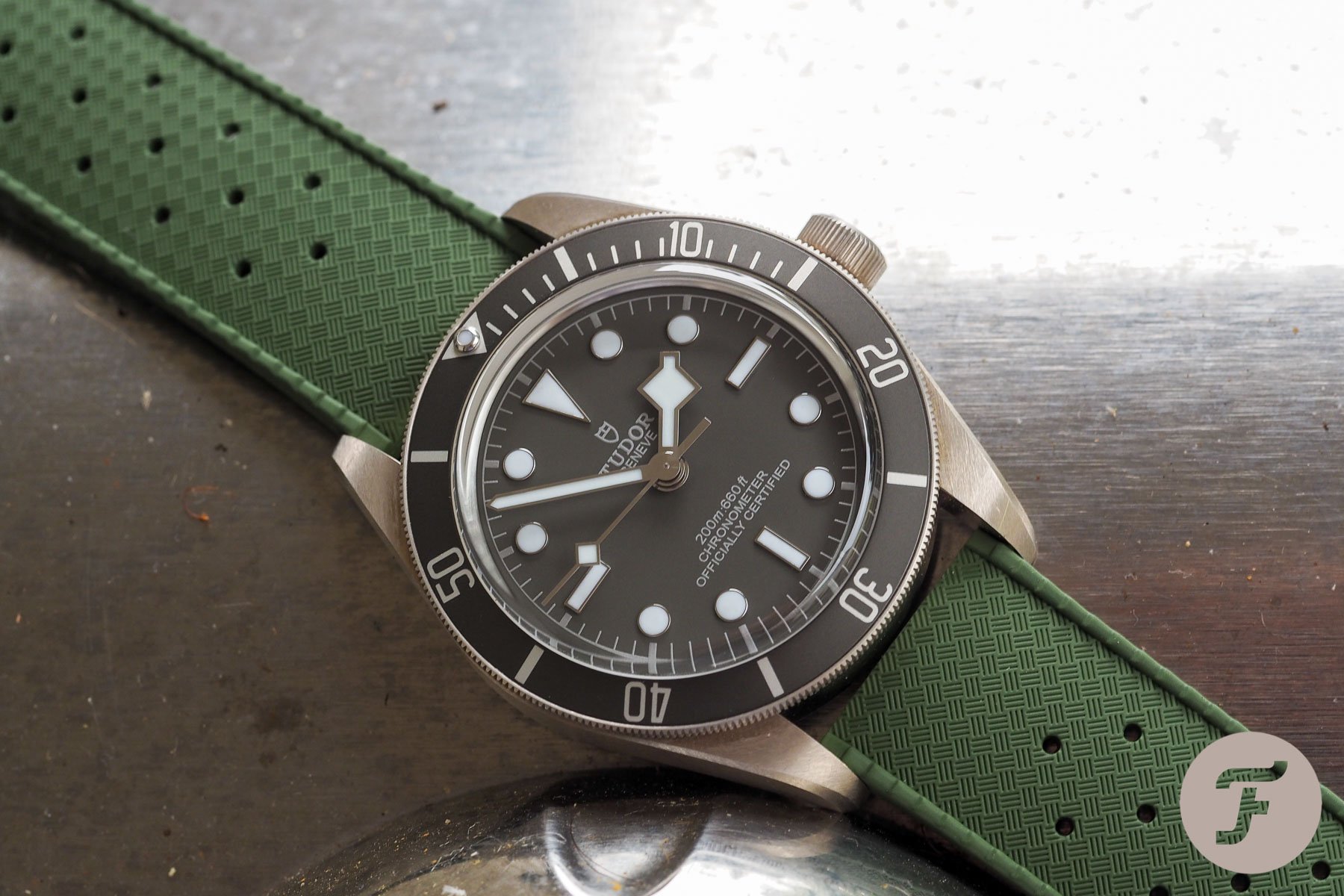 By now, you probably know which watch will receive your vote. However, let's make this clear. The Black Bay 925 is this year's comeback kid. It survived initial scorn and has become a bona fide sleeper hit. The social media tarnishing concerns led to some early bashing, but things have died down since then. People are now looking at this watch for what it is and that's a well-crafted watch by a brand with a large fan base. Furthermore, the colorway is appealing and the case material is a conversation starter.
My experience thus far with the Black Bay 925 is that it shows less case oxidation than bronze watches. Does it scratch more easily than steel? Sure, but I'd liken it to bronze or gold and the latter has been used on dive watches for decades. I've said it before, but I really enjoy pairing this watch with vividly colored straps. The original brown leather is fine, but suede straps from GLC in Rome or even that green tropic-style strap from my buddy Andreas in Cyprus look fantastic.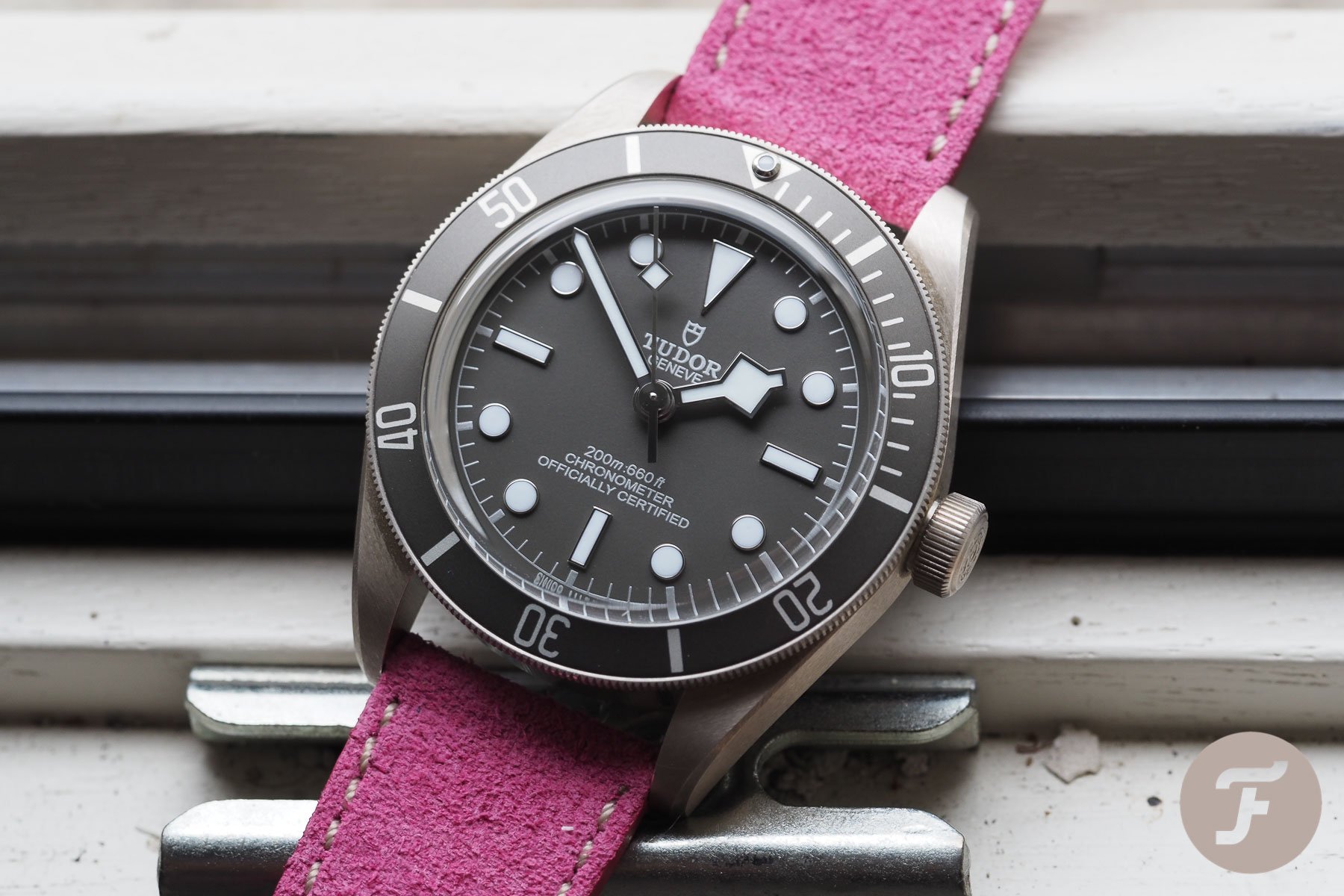 The Tudor deserves your vote
The bottom line is that I haven't had this much fun with a watch in a long time. Part of my motivation likely stems from all the folks who love to pick on it. Pick away because this Black Bay is here to stay…long after the Summer Splash has turned its attention to Autumn. Folks, you know where to cast your vote — let's make it happen!
Summer Splash Semi Final — Lex Vs. Mike