Sunday Morning Showdown: All I Want For Christmas Edition — Tudor Black Bay Pro Vs. Seiko 5 Sports SSK005 GMT
Which of the these two GMT watches is better? You decide!
It's time for the last Sunday Morning Showdown of this year. After taking a break for almost a year, our Sunday Morning Showdown series returned in April 2022. And what a year it has been! We have seen some great battles, surprising results, and sharp comments. Overall, we had great fun reinstating the series, and it seems to be one of your favorites as well, dear Fratelli. For this last Showdown of 2022, Nacho and Jorg battle it out over the watches that are on the top of their wishlists. As it happens, they are among the top picks for the best watches of 2022 for many readers as well. In this battle, it's the Tudor Black Bay Pro versus the Seiko 5 Sports SSK005 GMT. Which of the two will come out on top? It's up to you!
With Christmas already here and the year almost over, it's time to look back. And recently, our editors have done so in our Fratello Favorites series. It has been an absolute joy to see what other team members consider the best releases of 2022. We also want to thank you for reading the lists and sharing your favorites with us. The lists were also the inspiration for today's battle. In this special Christmas edition, it seemed only fitting to line up the watches that are on the top of our writer's wishlists. For Jorg, it is the much-debated Tudor Black Bay Pro, and for Nacho, it is the orange-dialed Seiko 5 Sports SSK005 GMT. These two GMT watches in different price brackets both have a lot of fans. Let's find out which camp will prevail today!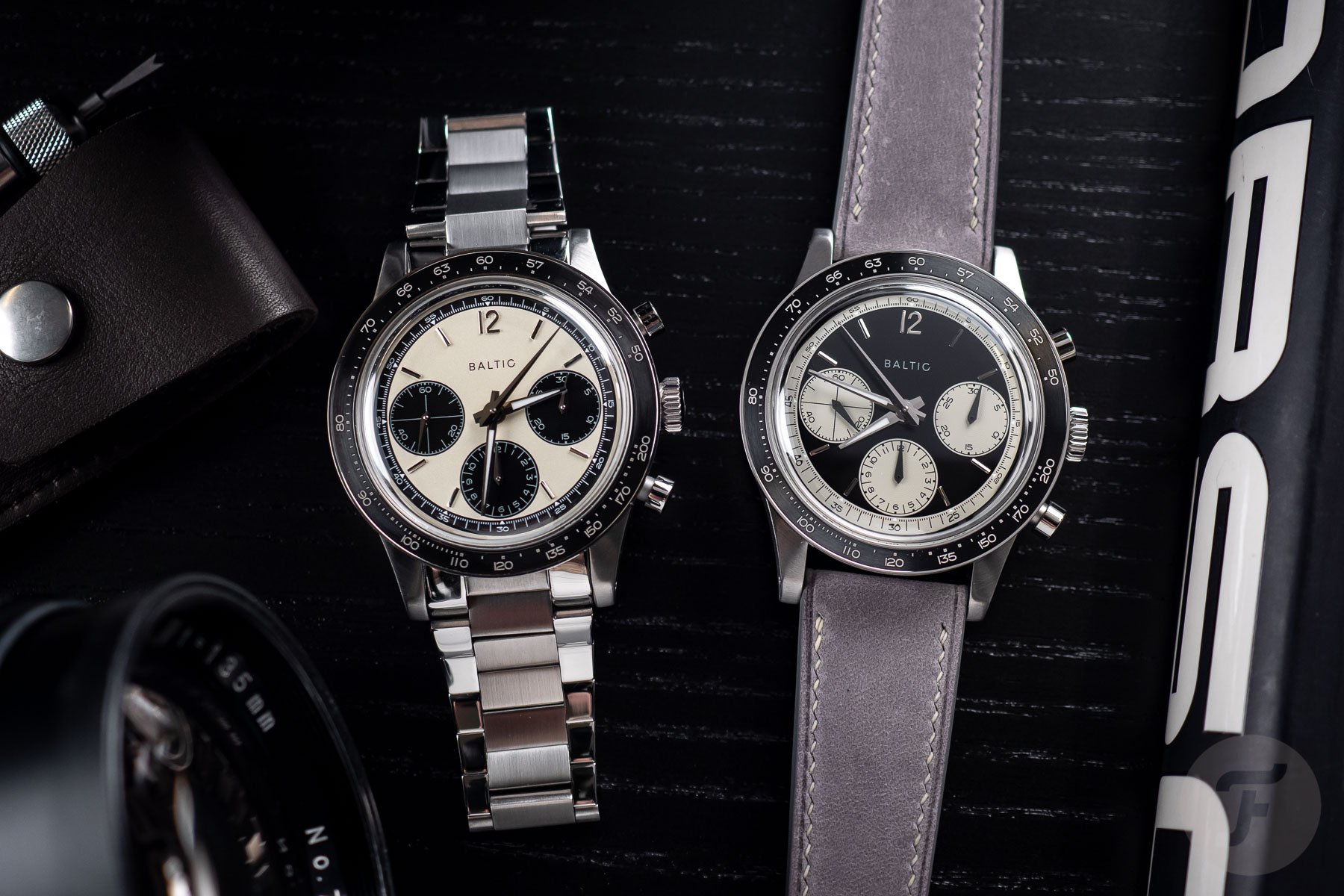 Previously, on Sunday Morning Showdown…
But first, let's take a look back at last week's Showdown. And what a Showdown it was! If you read the comments, you know it was a close call between the Baltic Tricompax and the Nivada Grenchen Chronomaster. And after a week of voting, the watches are tied with 50% of the votes for each. We have gone back in the archives of Sunday Morning Showdown, and we never had a tie in the series. We've had some close calls in the past, with 51% versus 49%, but up until now, we have always had a winner.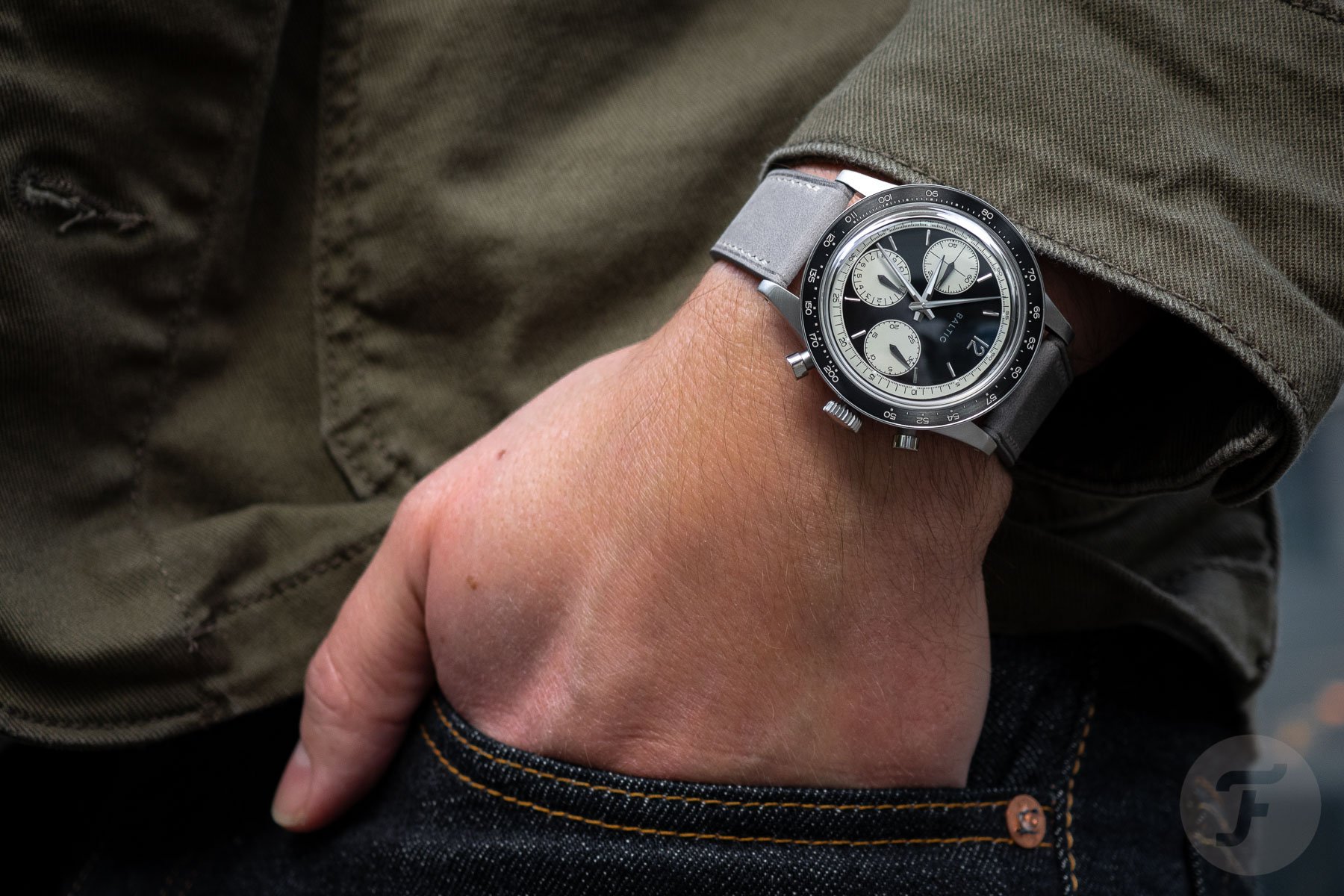 But we don't accept ties in this series of battles. That's why we looked at the actual votes, and as it turns out, at the time of writing this, the Baltic Tricompax takes the win by a margin of eight votes in a total of almost 2,000! It goes to show you that it was a very close call. As it turns out, most voters don't mind the Tricompax's clear inspiration from the past and consider it a better release than the Nivada. As a result, Daan has taken the win, leaving Jorg hungry for a victory this week against Nacho.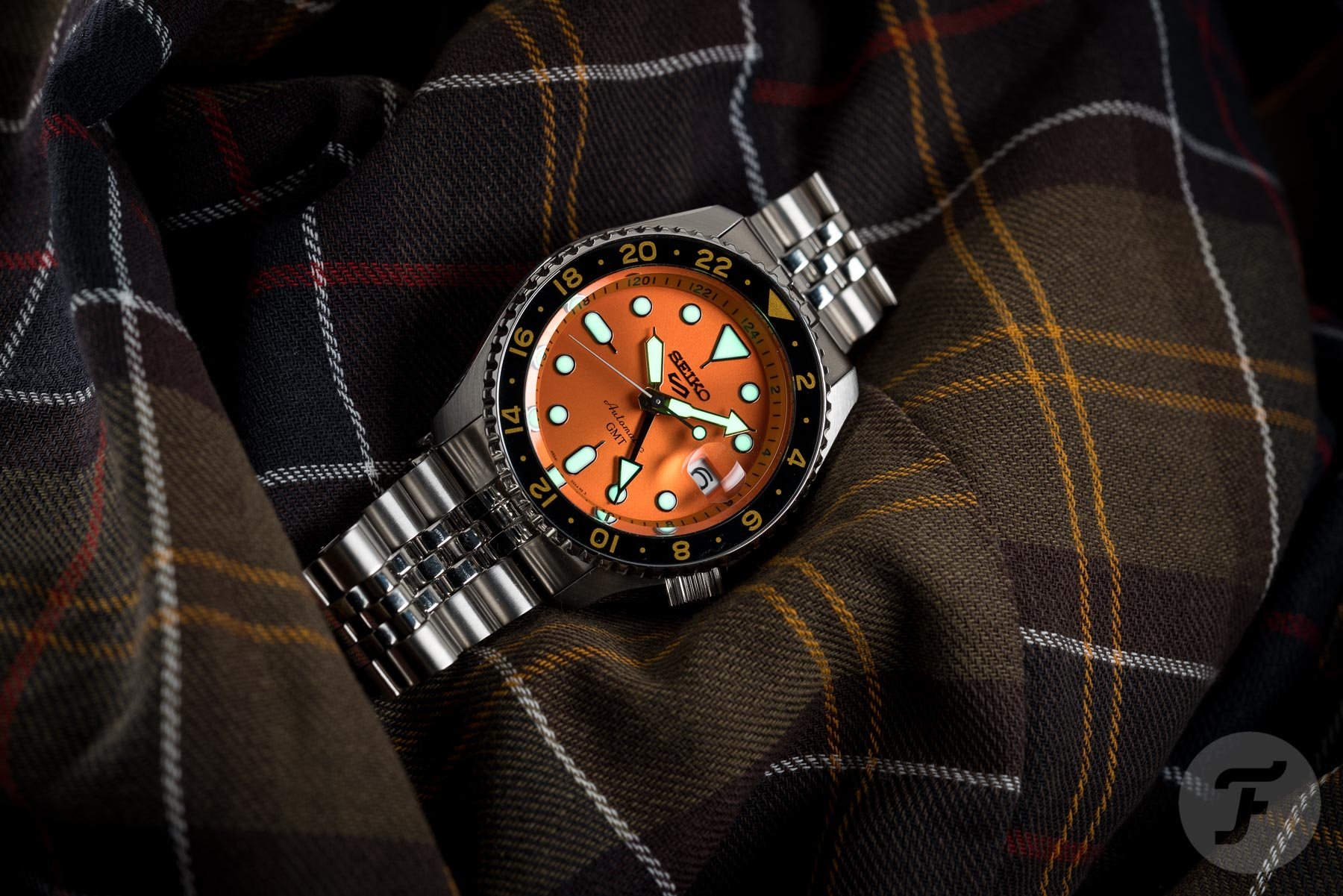 The Christmas version of Sunday Morning Showdown
In this week's Sunday Morning Showdown, Jorg has to battle Nacho for the Christmas crown. When they decided to face off, the idea was simple: can we do something with our favorite releases of 2022? Both writers put together their lists of favorite releases of the past year. When asked which watch they would seriously consider buying, the answer came in the form of today's matchup. Both of these contenders are GMT watches but clearly occupy different price segments. Some of you might say that they are not comparable. But we'd like to disagree, not based on specs, but rather on the writers' deeper craving to add them to their respective collections.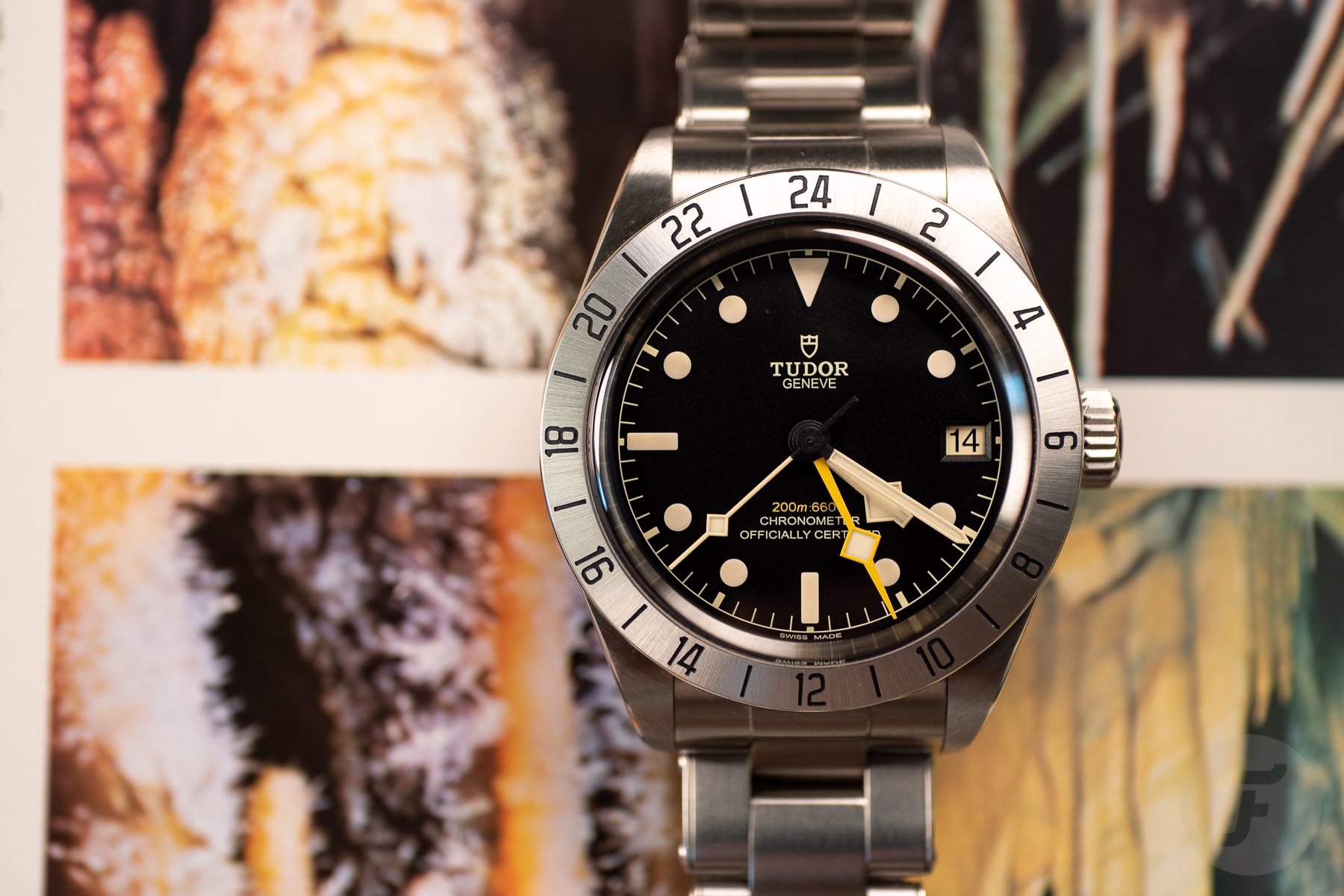 Both Nacho and Jorg love these two releases, and both are looking for a great GMT to add to their collection. Therefore, it seems that today's question is very simple: would you rather spend €470 on the Seiko 5 Sports SSK005 GMT or €3,770 on the Tudor Black Bay Pro? However, for these writers, the question isn't that simple. Nacho loves the Black Bay Pro. He even considers it a possible replacement for the Rolex Explorer II ref. 16570 that he loves so much. So will this Seiko also be a replacement for what he really wants? And Jorg admitted to strongly disliking the Black Bay Pro when it first came out because its design mimics the Explorer II ref. 1655, one of his favorite vintage Rolex models. Will he get tired of the Black Bay Pro eventually? It's over to Jorg and Nacho to make their cases.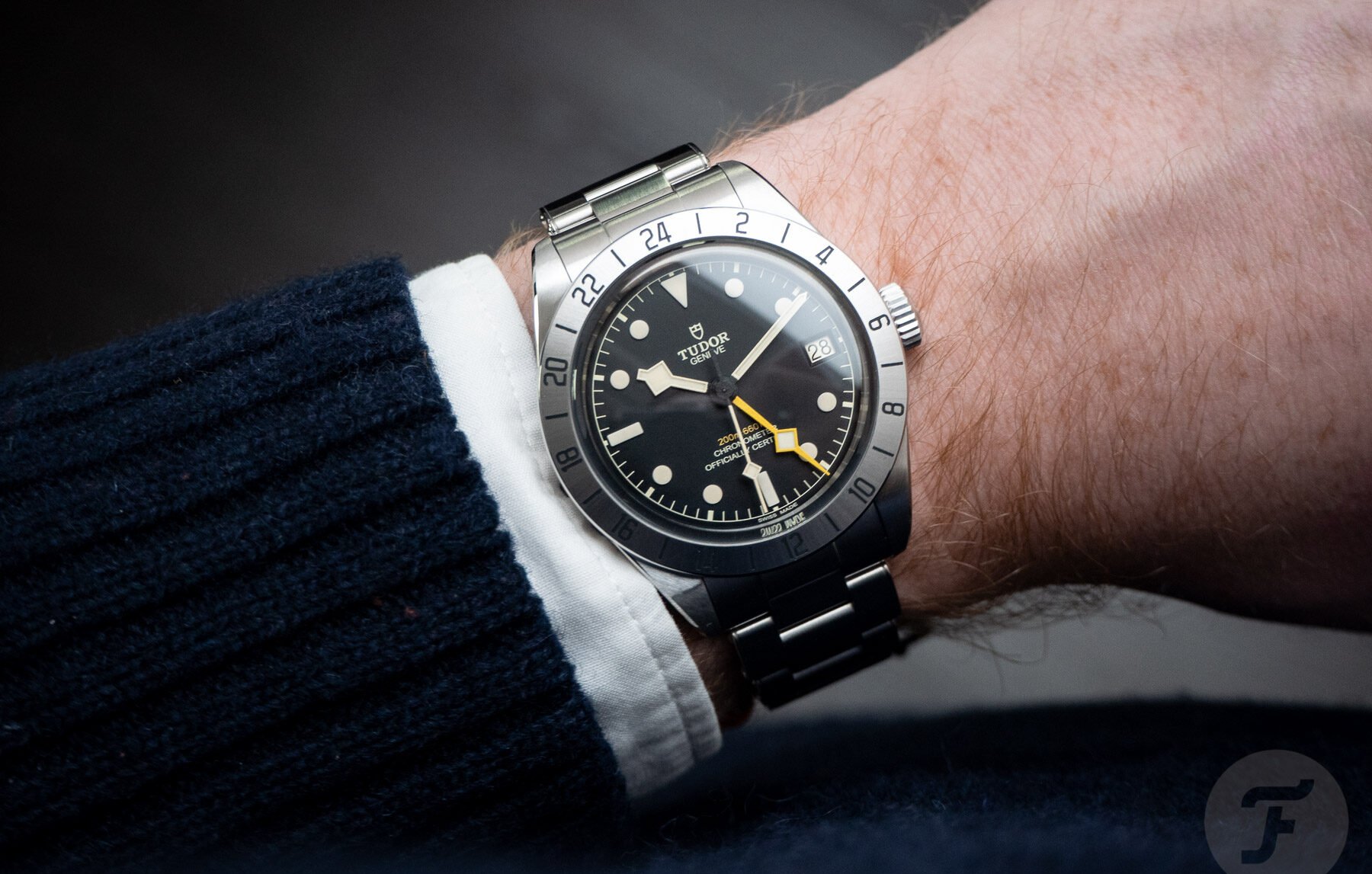 Jorg: Tudor Black Bay Pro
If I were to buy the Tudor Black Bay Pro, it would not simply become my next watch. Rather, it would be the result of a quest that has been going on for quite some time. I won't bother you with all the little details, but let me explain the bigger storyline. I love a good GMT as it's the one complication that I would use daily. On top of that, I love a well-designed GMT watch because the function adds details that spice up the design. My two favorite GMT watches ever both come courtesy of Rolex. The first is the GMT-Master ref. 1675, and the second is the Explorer II ref. 1655. But at their current prices, they are simply not an option for me at this point.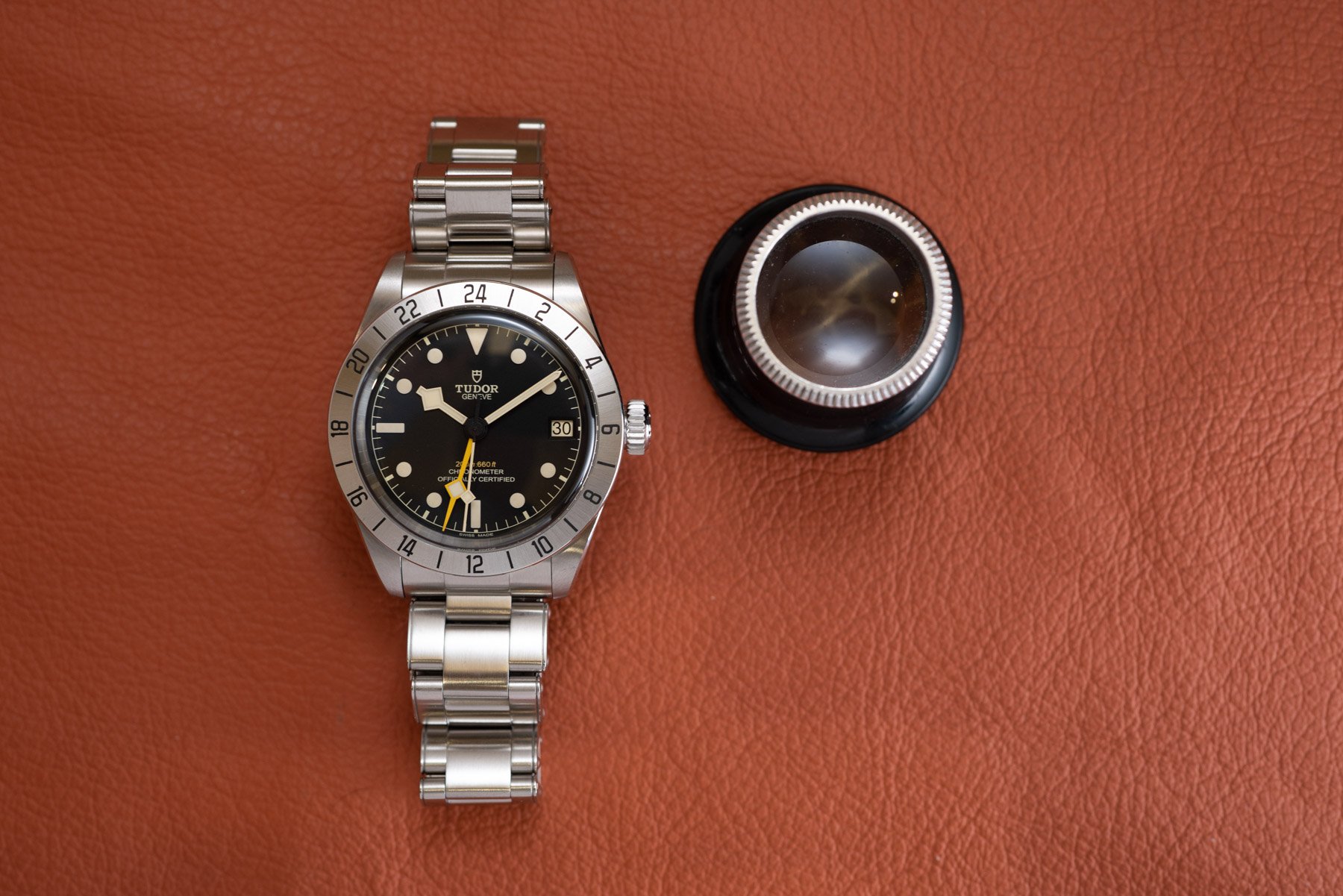 With so many different options out there, it should be easy to find an affordable alternative, right? As it turns out, it's not that simple. Let me rephrase that: it's not that simple for me. There is a reason that Rolex has so many of the industry's classic designs to its name. Time and time again, the Geneva brand has managed to get it right, whereas too many other brands seem to be almost getting it right. Except for one specific watch, I have always found that designs have missed the mark.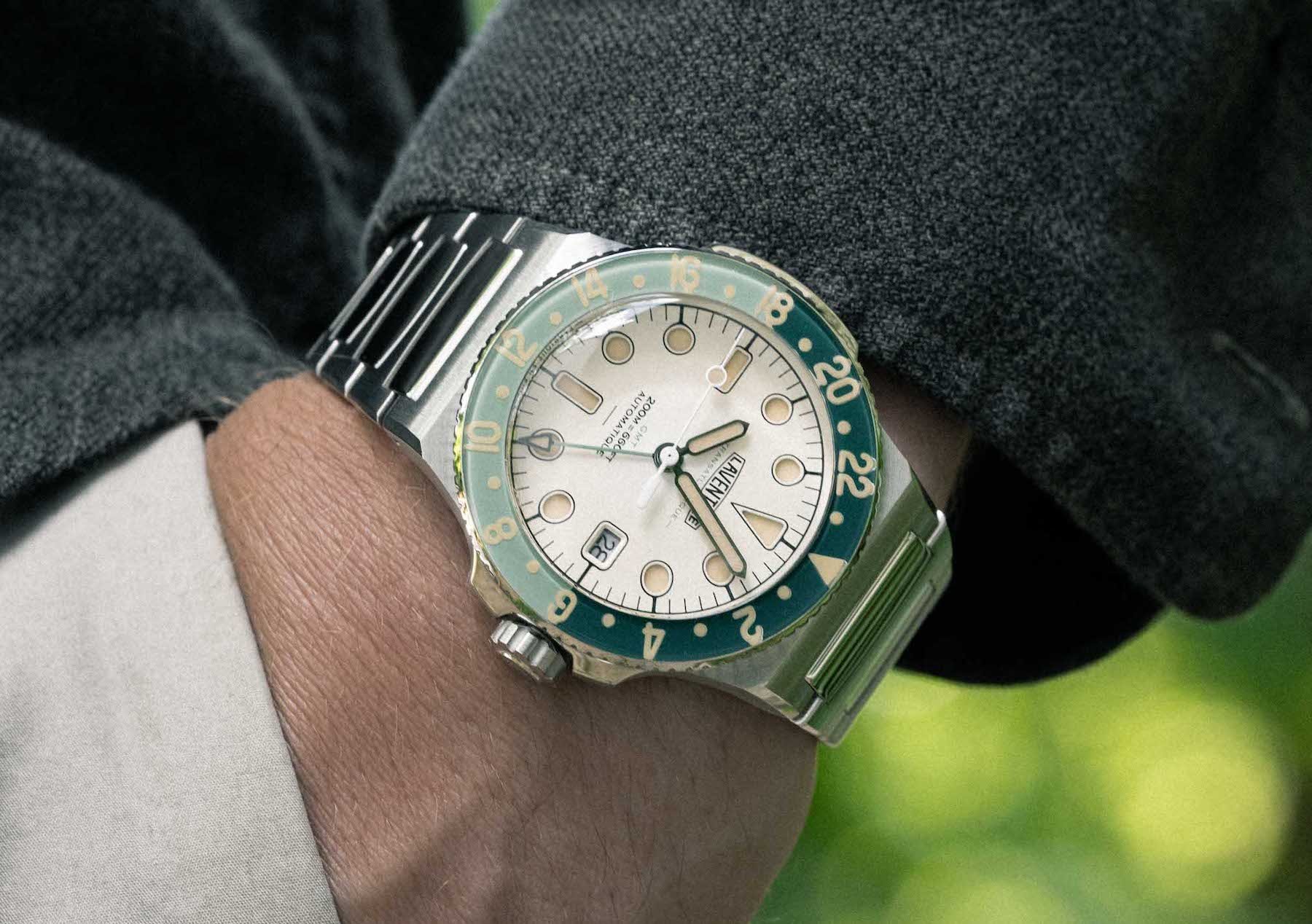 That one exception? The Laventure Transatlantique GMT. I generally do not live with regrets when it comes to watches, but I do regret not getting one of these when I had the chance. I love every element of its design, from the case and the colors to the typography and the sandwich dial. It's perfect for me. And I am willing to give up on a flyer GMT movement in a heartbeat if a watch looks this good.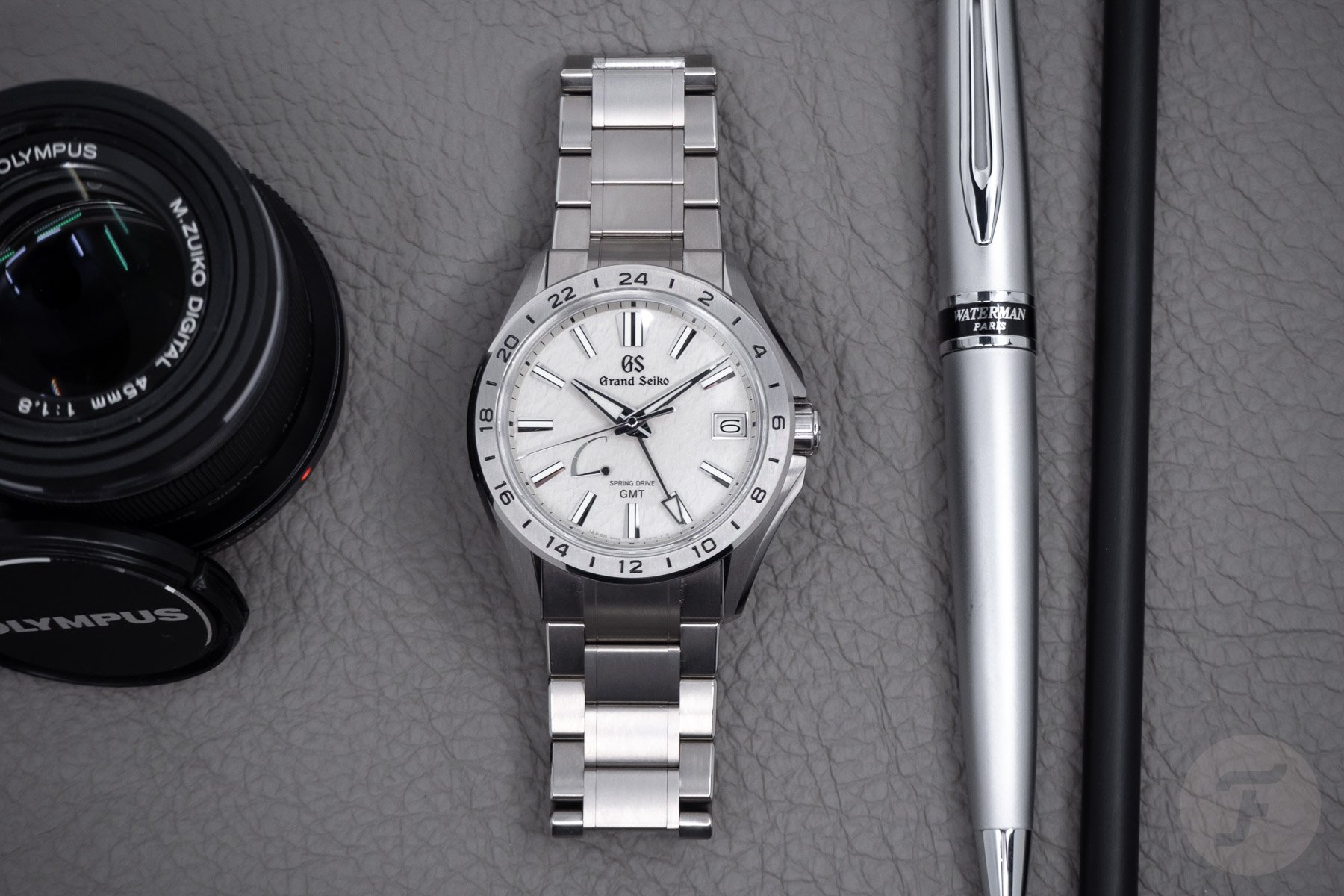 While there are many great GMTs out there from many brands, none of them have clicked with me like the Rolex GMT-Master or the Laventure Transatlantique GMT. Grand Seiko has plenty of options, but none of them have set my heart on fire like the Evolution 9 GMT SBGE285 "Mist Flake" that came out this year. Unfortunately, with a long list of more affordable wants, that €8,500 stunner has to take a back seat. But while I was fully admiring the "Mist Flake" during Watches and Wonders, Tudor unveiled the Black Bay Pro. Little did I know how much that watch would grow on me.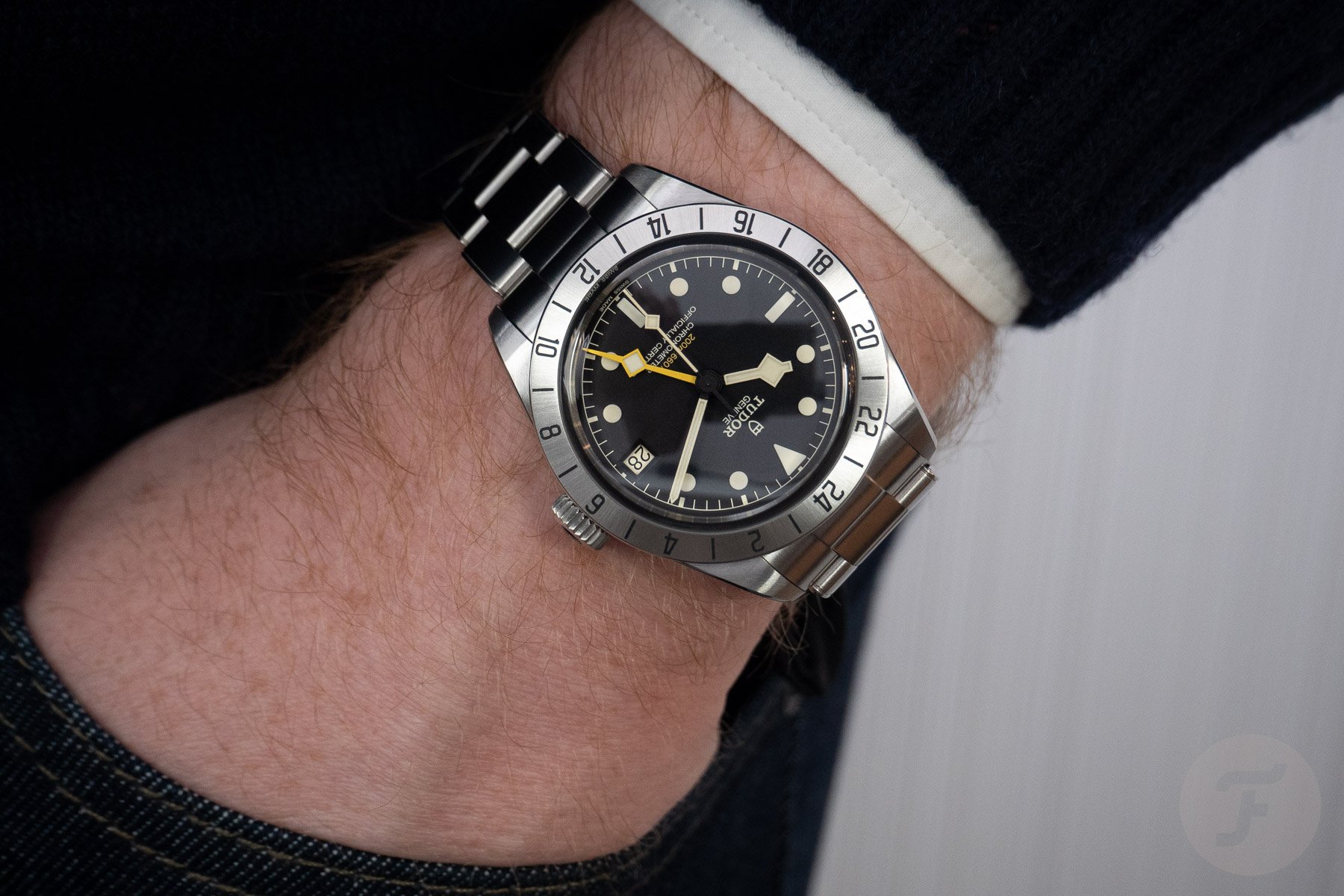 Opinions can change
As I explained in my list of the best releases of this year, when the Tudor Black Bay Pro first came out, I could not imagine it becoming a favorite. This "shameless" Tudor copy of the Rolex "Freccione" rubbed me the wrong way when I first saw it. Tudor is known for using the spirit of the Rolex icons for its timepiece, but producing a "one-to-one" Tudor version of a Rolex classic was a step too far. While I recognized that Tudor had done a great job optimizing the design and adjusting it to Tudor standards, it felt like blasphemy at first.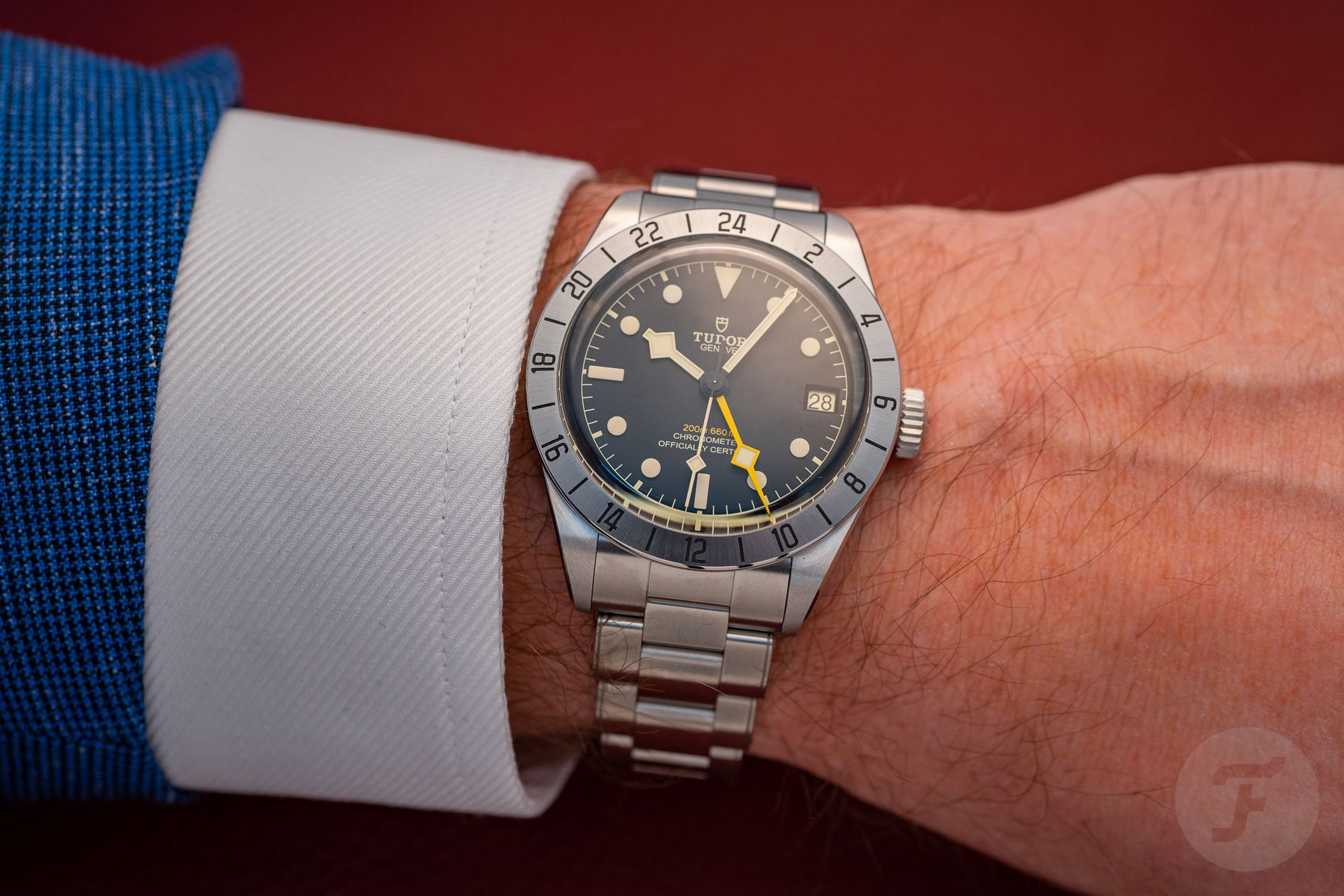 On top of that, at 14.6mm thick, the case seemed too chunky. While I am not intimidated by the thickness itself, the case design looks bulky. The steep sides initially looked like the White Cliffs of Dover. But as always, putting a watch around your wrist and experiencing it up close makes all the difference. First off, the obvious references to the Rolex 1655 disappeared immediately. The Tudor designers did a great job of cleaning up the impractical design of the first Explorer II. And secondly, they managed to inject the design with a healthy dose of Tudor pizzaz.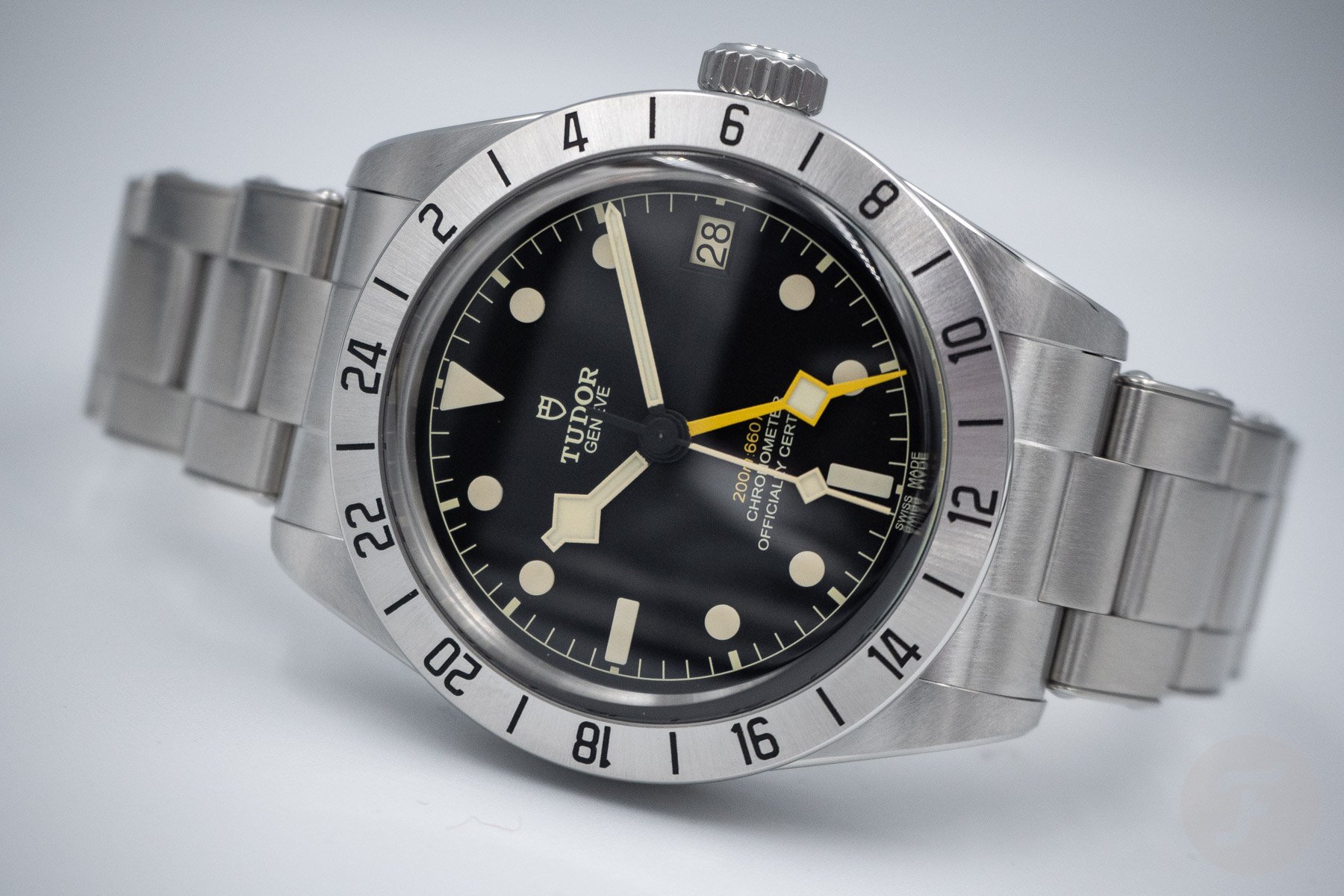 The moment it clicked with me
Seeing the dial up close turned me from a harsh critic into a fan. The characteristic Tudor handset with its extra 24-hour GMT hand works miracles for the overall design. I sometimes struggle with snowflake hands on certain Tudor models, but they are perfect for the Black Bay Pro. And that colorful 24-hour hand adds exactly the right amount of zing to the overall color palette. Additionally, it corresponds nicely with the "200m:660ft" text on the dial. The beige tone of the hands, date disc, and luminous hour markers is also perfectly consistent. Together with the 24-hour hand, it's a very nice combination that contrasts perfectly with the black dial.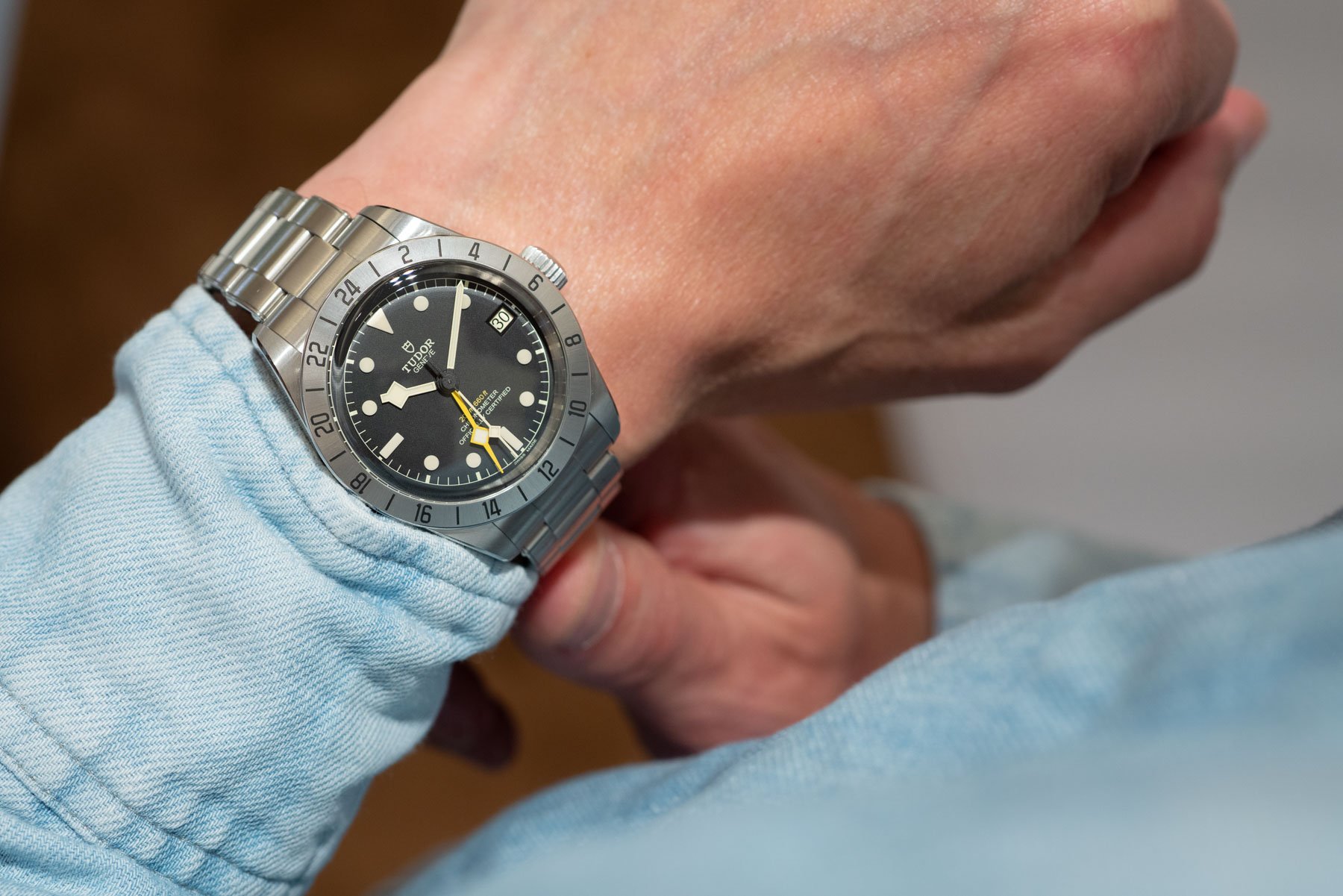 The hands and markers are neither sterile white nor an overzealous shade of faux patina, and I love that. The balance of colors really impressed me in combination with the dial and the stainless steel bezel. The Black Bay Pro is clearly inspired by the Explorer II ref. 1655, but to me, its design is a great improvement in practicality. On top of that, it perfectly captures the Tudor soul to make it a representation of the brand that I fell in love with. It's a feeling I have never had with any of the other Tudor models.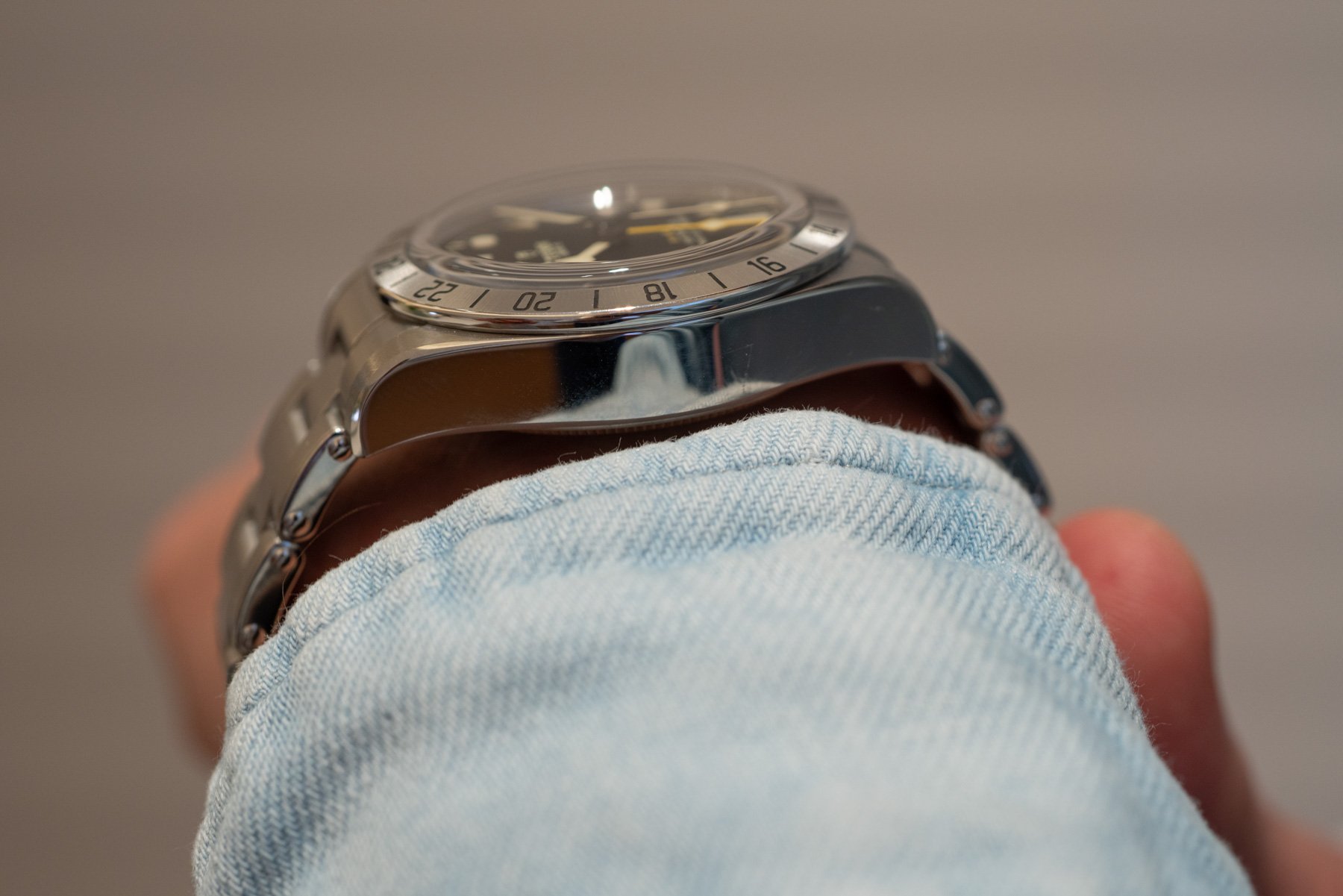 What about the thickness?
This leaves the 39mm stainless steel case with its 14.6mm profile. The thickness of the 200m-water-resistant case is a result of Tudor's COSC-certified MT5652 caliber. It operates at 28,800vph and provides 70 hours of power reserve. But the movement is also a substantial 7.52mm thick, which obviously adds to the overall thickness of the watch. I would have loved for the watch to be slimmer. It makes many of the Rolex counterparts so incredibly comfortable to wear. But as Robert-Jan perfectly explained, it's not that easy to solve because developing a new movement is costly and would lead to a substantially more expensive watch.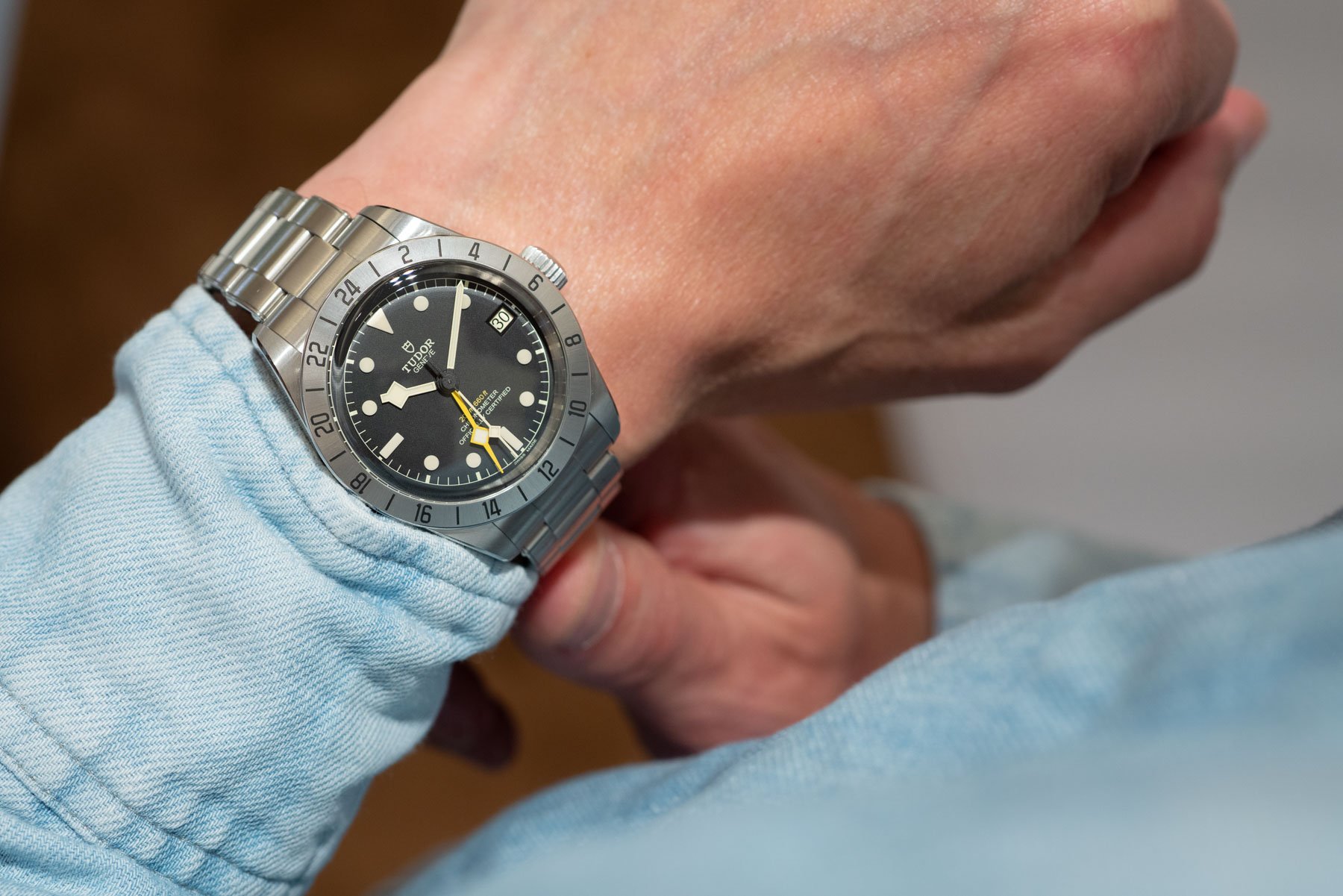 Additionally, I found out quickly that the watch sits very comfortably on my wrist. Yes, a thinner case with less overwhelmingly steep sides would have made it an even better watch. But on the wrist, it didn't bother me for one second. Therefore, combining the comfort in wearability with the design that I fell for, this is the one currently available GMT for a reasonable price that I love. When it comes to something with the same visual impact, a flyer GMT movement, and a great-quality bracelet with a micro-adjust clasp, nothing else even comes close to the €3,770 Black Bay Pro. Writing the part for this week's Sunday Morning Showdown makes me realize once more that this needs to be my new GMT. Over to you, Nacho!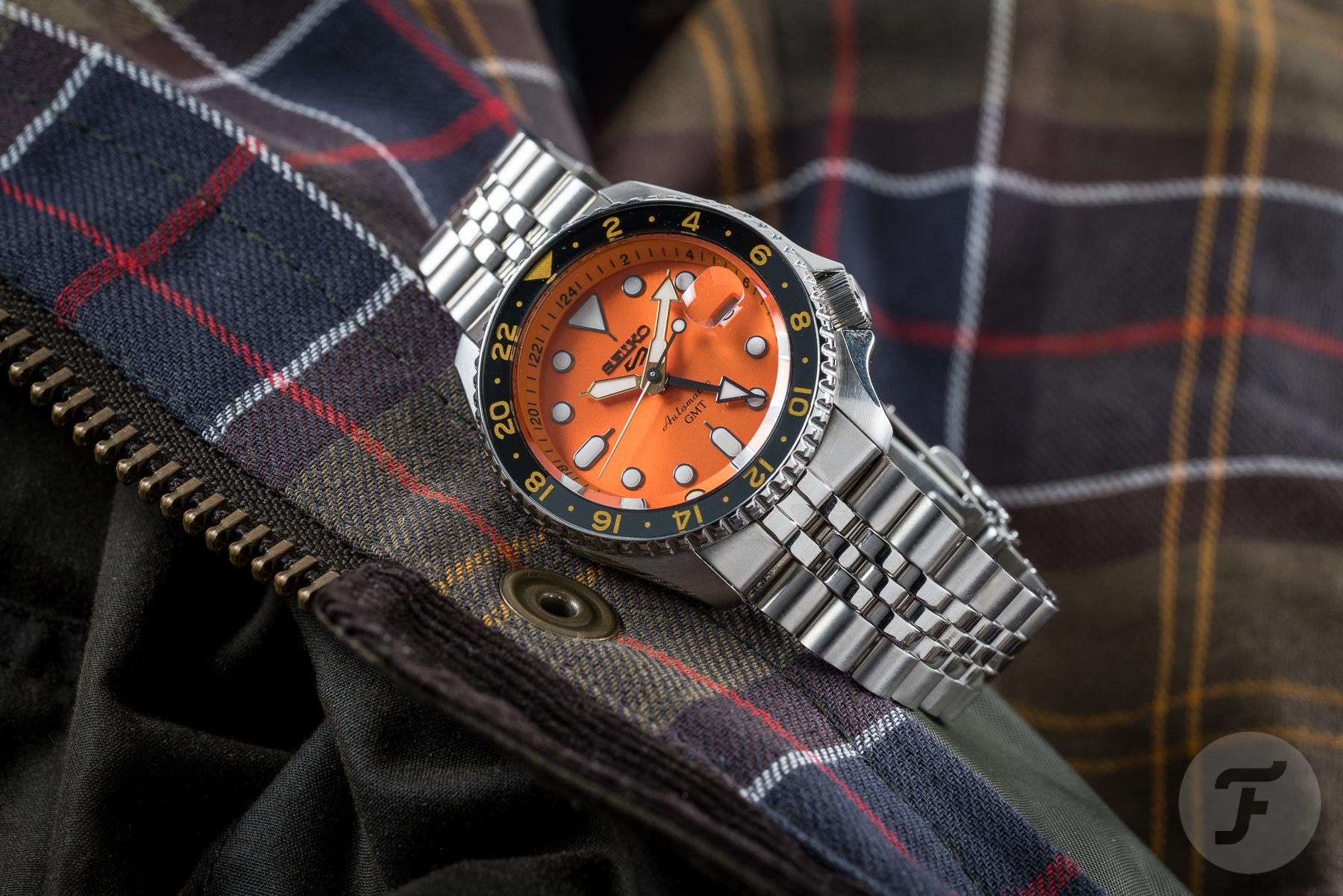 Nacho: Seiko 5 Sports SSK005 GMT
Well, Jorg, I have to say this is going to be a tough one for me. Both of these watches ended up on my list of 2022 favorites. However, there was a reason that the Black Bay Pro was packed in with my honorable mentions and didn't quite make the cut. "But… How?" You may be thinking. Well, fair enough. If you think about it, choosing to take sides with a bright orange Seiko that costs one-eighth of what the Tudor does and with the key features cut in half may seem like madman's folly. But honestly, there's a method to my madness. And I think that, if I chose my words and arguments correctly — and if the Fratelli take my side — there's a decent chance that the Seiko 5 Sports GMT SSK005 can take the final SMS crown of the year.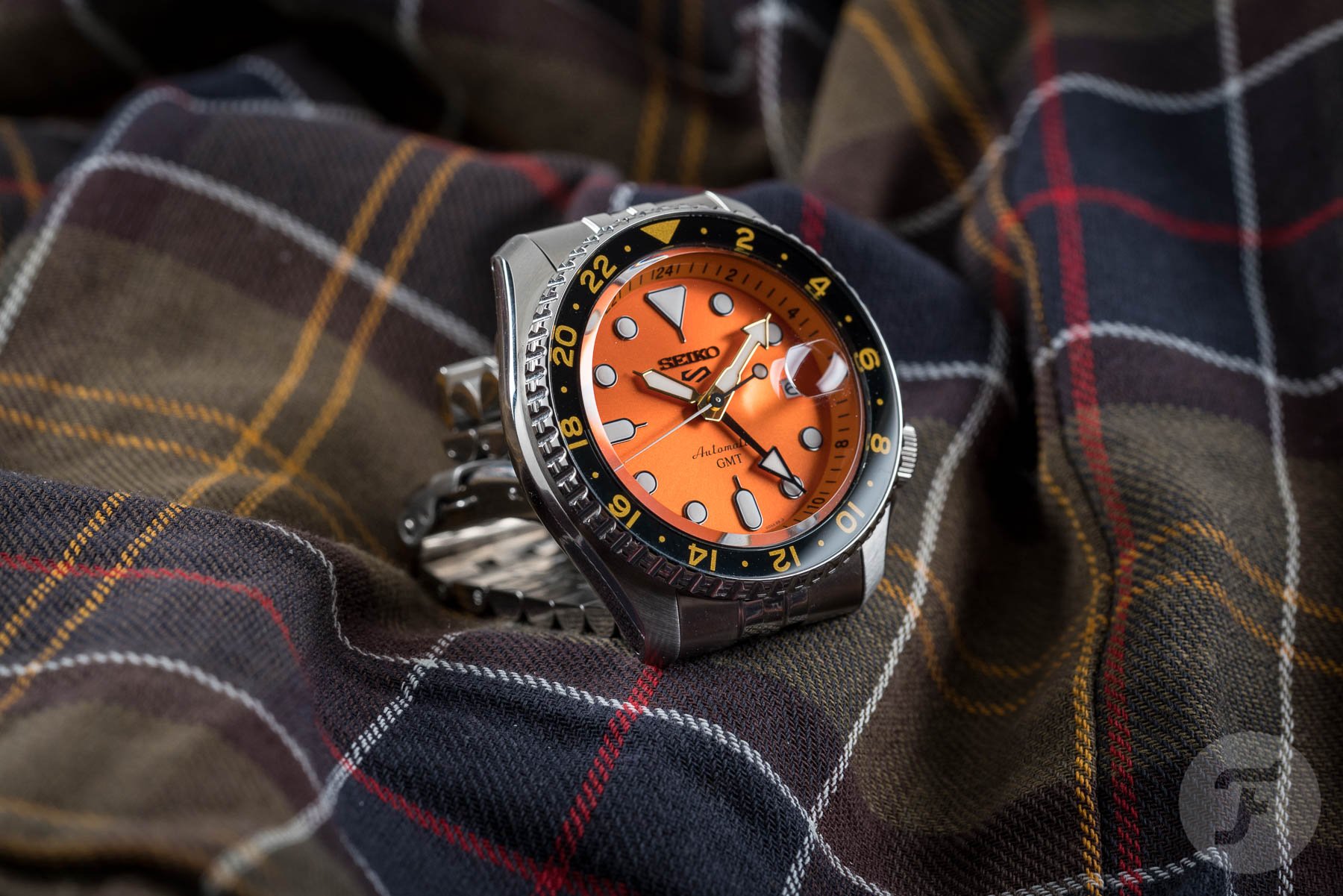 Now, before I get my gloves on and jump into the ring, there's something I want to add. Odd as it may seem to compare a €500 watch to an almost-€4,000 watch, I think it can also be quite fun. Plus, faithful reader, occasional contributor, and long-time commenter Warky told us he'd love to see matches where the playing field isn't as balanced. A showdown like this can not only lend itself to a surprising result but also make it a bit more challenging for us to go head-to-head. It creates a sort of David-versus-Goliath scenario where David doesn't always win. It also should, in theory, make these matchups more fun for you, our dear readers. That said, let us know if you'd like to see more of these "uneven playing field" showdowns in the future.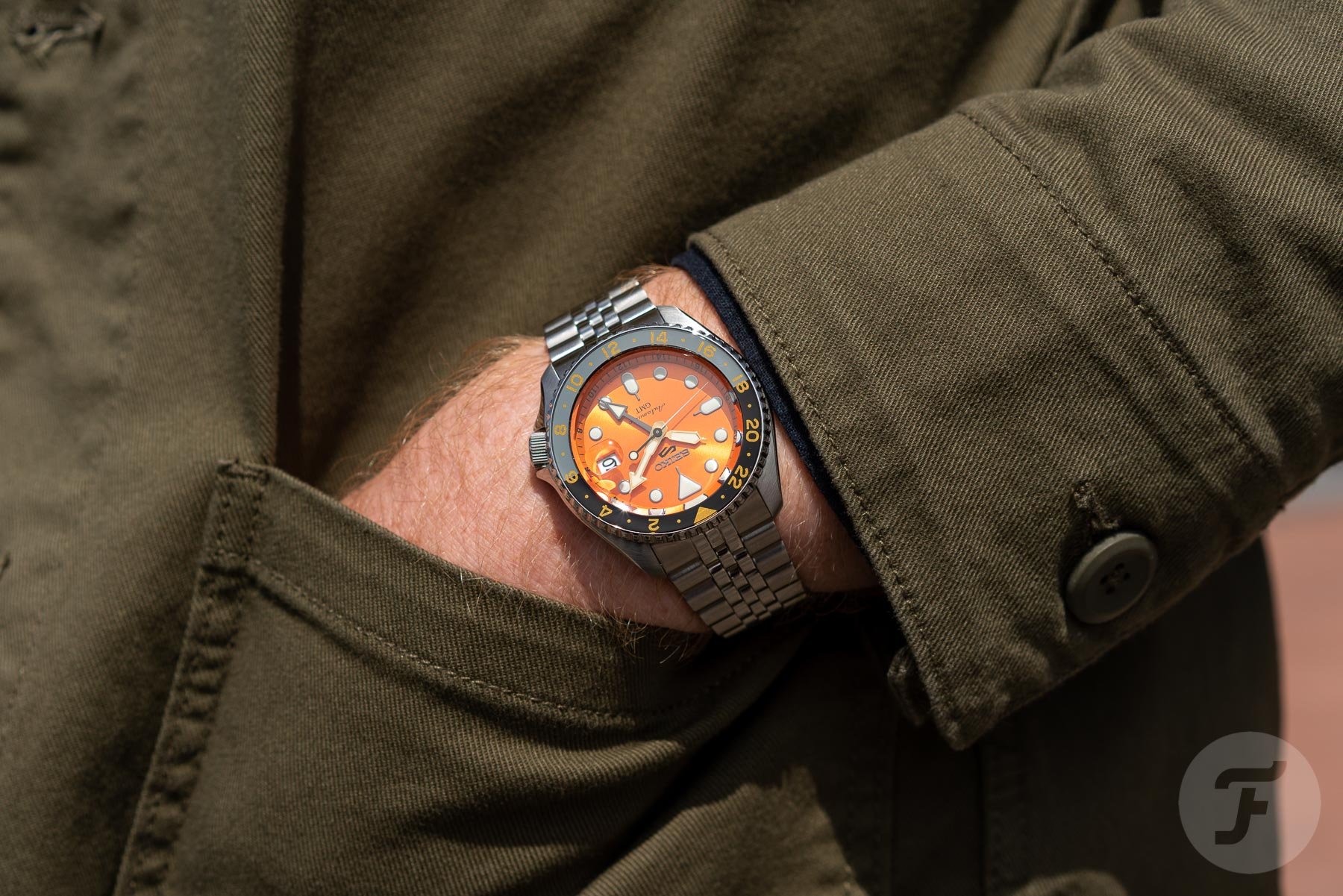 What makes the Seiko SSK005 GMT a winner?
As much as some of you may expect me to criticize the Black Bay Pro's thickness, this isn't something that I would put at the core of my preference for the Seiko. In fact, the difference between the SSK005's 13.6mm profile and the Black Bay Pro's 14.6mm is not considerable. One measly millimeter is not going to bring down this Goliath. That said, speaking proportionally, the Black Bay Pro's 39mm case certainly wears its thickness less graciously than the 42.5mm Seiko. For me, the first big factor comes down to how much fun you're going to have with the watch on your wrist. Let's put build quality aside, throw brand reputation out the window, and bury the specs sheet. I want to focus on where and how you'll wear your watch.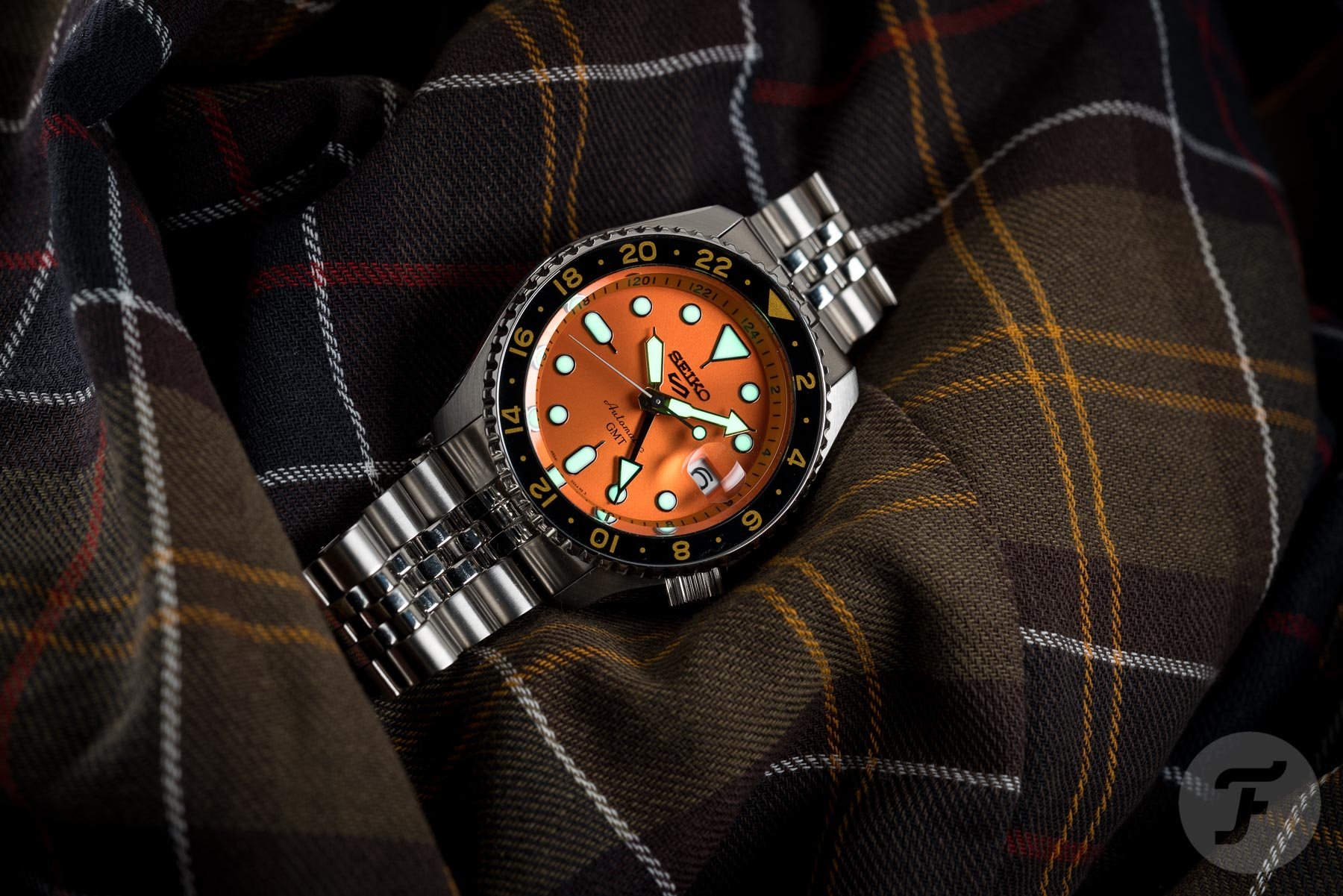 What I'm getting at here is the fact that with a bright orange Seiko on your wrist, you'll go anywhere, do anything, and enjoy the experience with a smile on your face and not a care in the world. I don't know about you, but there's something about wearing an expensive watch that adds a certain degree of self-awareness to my life. I won't always think about it, but there's something in the back of my mind that makes me operate with a slight degree of caution when wearing such a watch. Sure, the term "expensive watch" is subjective, but honestly, having a watch that gives you good functionality without needing to worry too much about it is definitely the way to go. The Seiko SSK005 would give me that, whereas I know I couldn't help but baby the Tudor. But this could just be a "me" problem.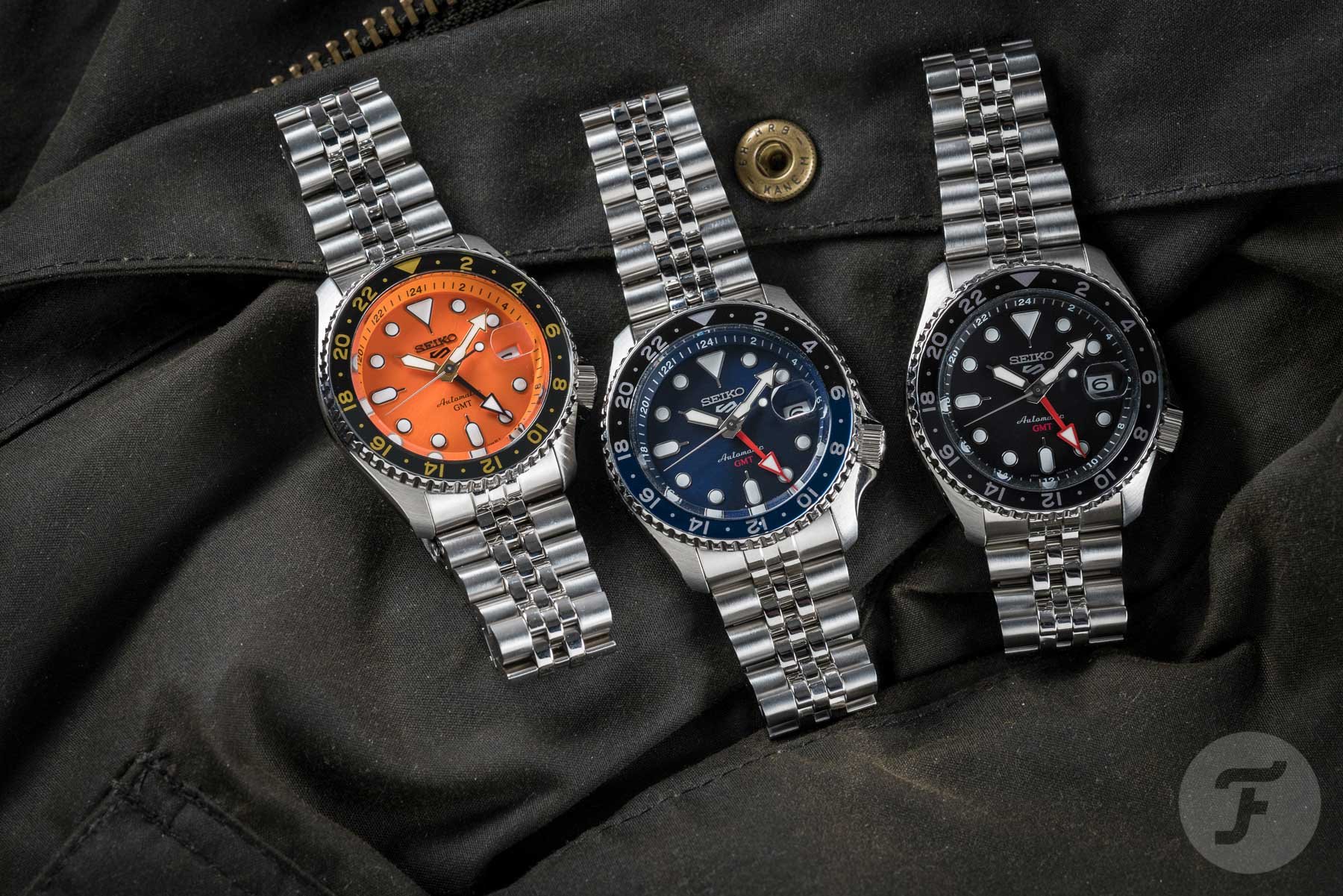 An original design
We all know that the bezel-equipped models in the current Seiko 5 Sports lineup are spiritual successors to the iconic SKX007 dive watch. A lot of the SKX's design features tricked down into the Japanese brand's entry-level offerings. And as much as we might miss the SKX, almost everyone has accepted the newcomers. The only complaints focused on the 100m water resistance and lack of a screw-down crown. But if it's a diver's watch you want, Seiko still has you covered with plenty of options in a wide range of prices. In this broad catalog, you'll find plenty of original designs. Whether it's new models or reissues of vintage classics, Seiko has it all. And the brand offers all that without borrowing from its more luxurious sister brand, Grand Seiko.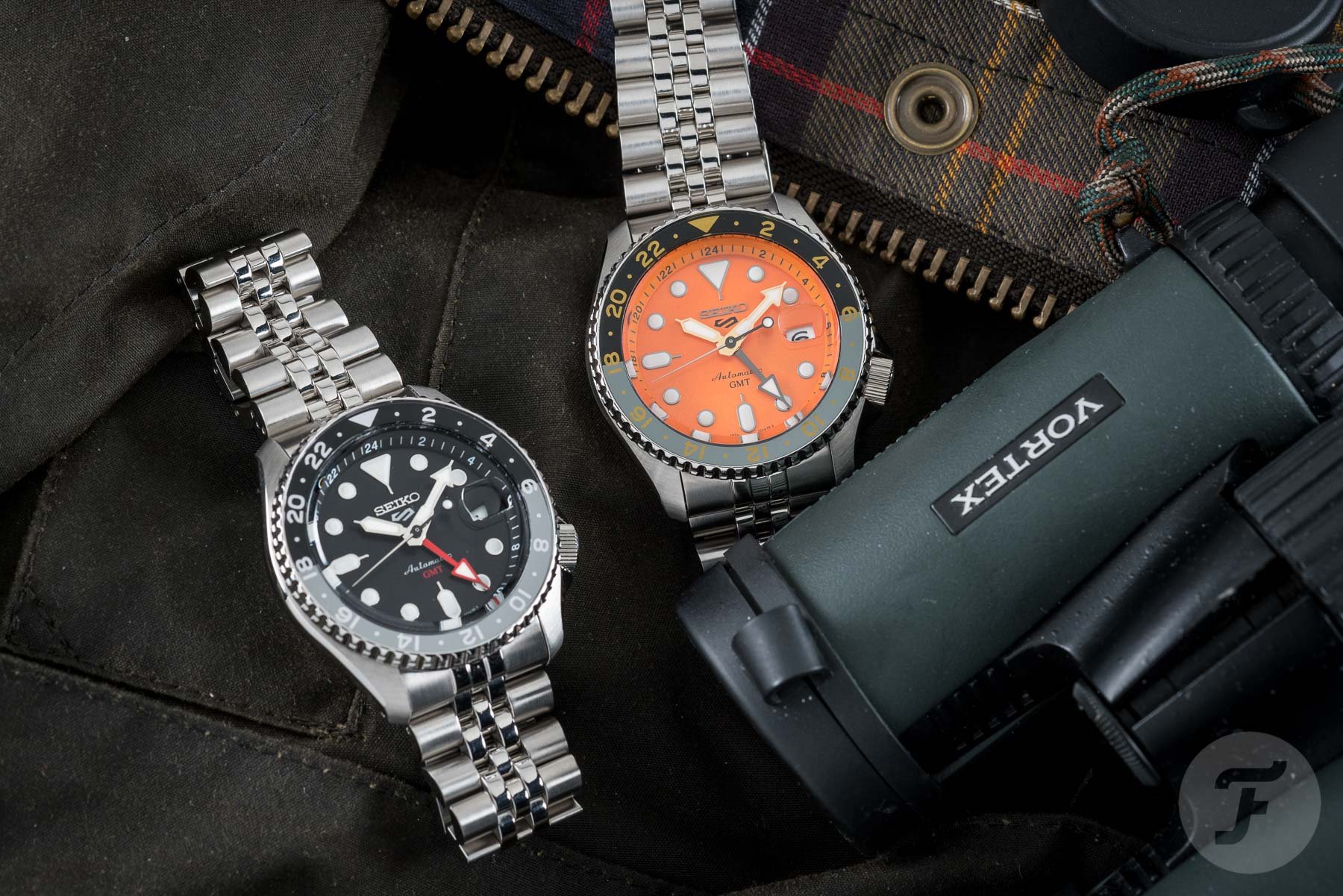 Tudor, however, isn't afraid to traipse into Rolex's closet and borrow away to its heart's content. I think Lex said it all in his article reacting to the release of the Black Bay Pro. And though this hasn't bothered me as it has other people, it's still worth noting. If you buy a Seiko SSK005, you're getting something purely original to the Seiko brand. But with the Black Bay Pro, no matter how hard you argue (and trust me, I provided a counterargument to Lex's article), the fact that it borrows heavily from Rolex's Explorer II ref. 1655 is undeniable. Also known by its Italian nickname, the "Freccione" is anything but affordable these days. I appreciate Tudor offering this design at a sub-five-figure price point. But it not being original is just something you have to be able to stomach if you buy a Black Bay Pro.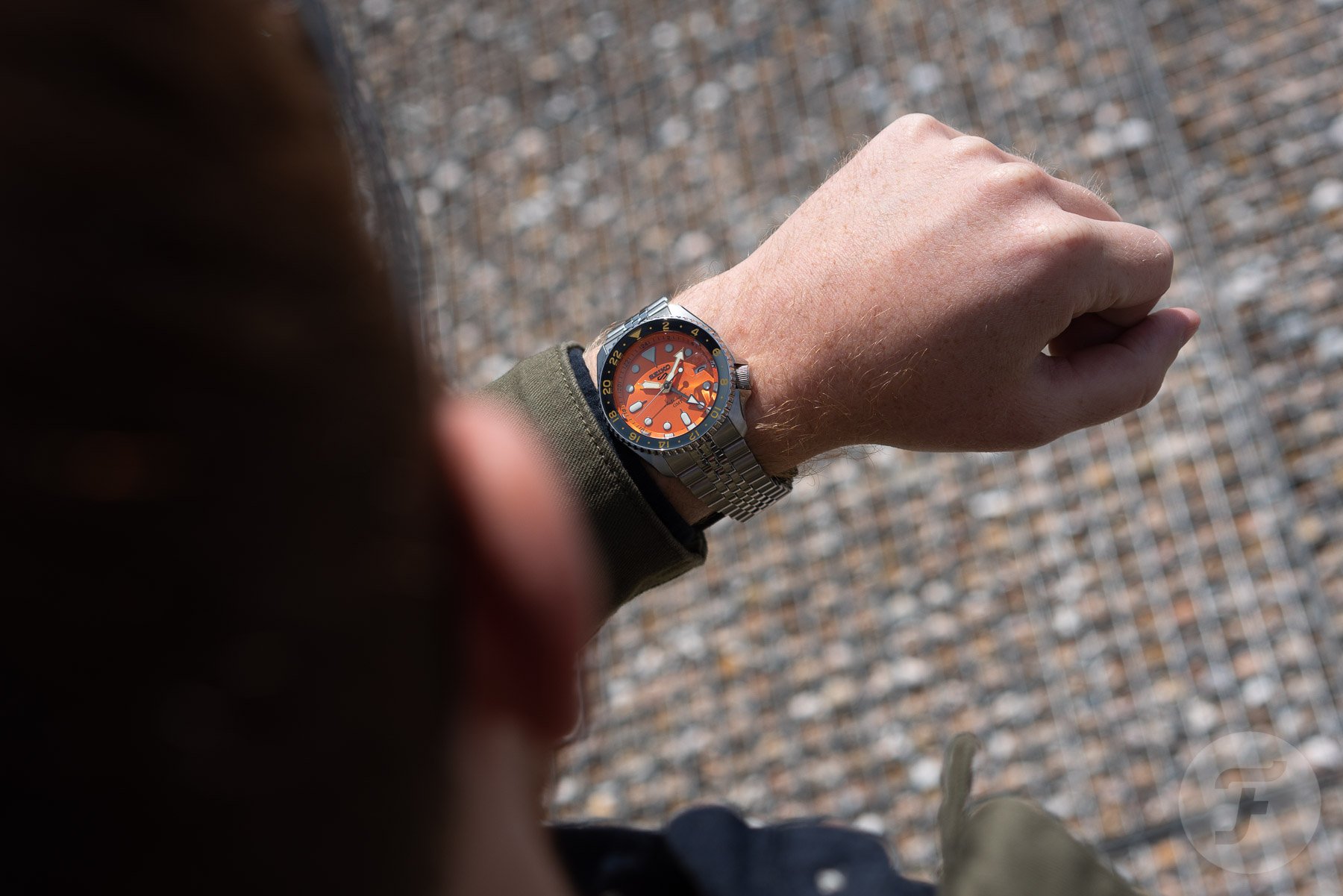 Wrapping things up
I feel that I've grown a lot as a watch enthusiast in the last year and a half of working at Fratello. One thing I've realized only recently is that having a more expensive watch isn't always better. In the end, the most important thing is how much you enjoy having a watch on your wrist. And it's not just the looks or the price tag that influence this. It's all about a special bond that you form with the watch as it sits on your wrist. Something that feels like a compromise just can't be right. Sooner or later, I know I'd regret settling for something less. And as much as Jorg was right in saying that I've considered the Black Bay Pro as a replacement in my quest for a Rolex Explorer II 16570, there's something about it being a half-measure that would come back to haunt me.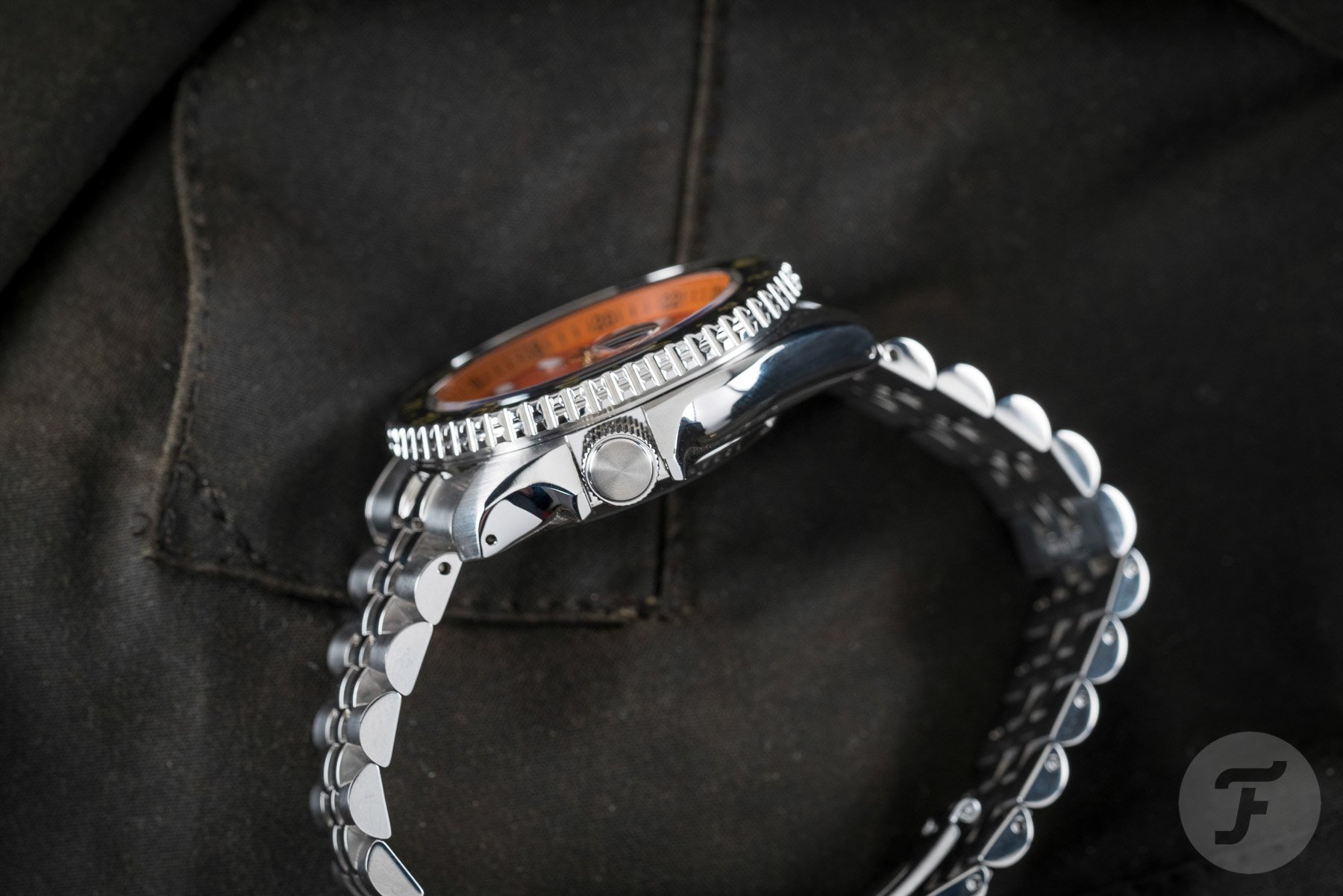 Looking at the Seiko SSK005, however, I see something completely different. It's a trusty companion that doesn't carry the weight of a major purchase. And don't get me wrong, just over two years ago, I hadn't spent more than €450 on a watch. But things change, and perspectives shift. Somehow, a €470 watch that gives me enough water resistance for daily life along with a GMT feature seems almost too good to be true. It even comes with the bonus of not having to worry too much about it, embracing every knock and bump as a badge of honor of a watch well worn. Maybe later in life, my perspective will shift, but faced with the choice today, I'd go with the Seiko without any single ounce of regret. And I think there's a solid case to be made for spending less and doing more!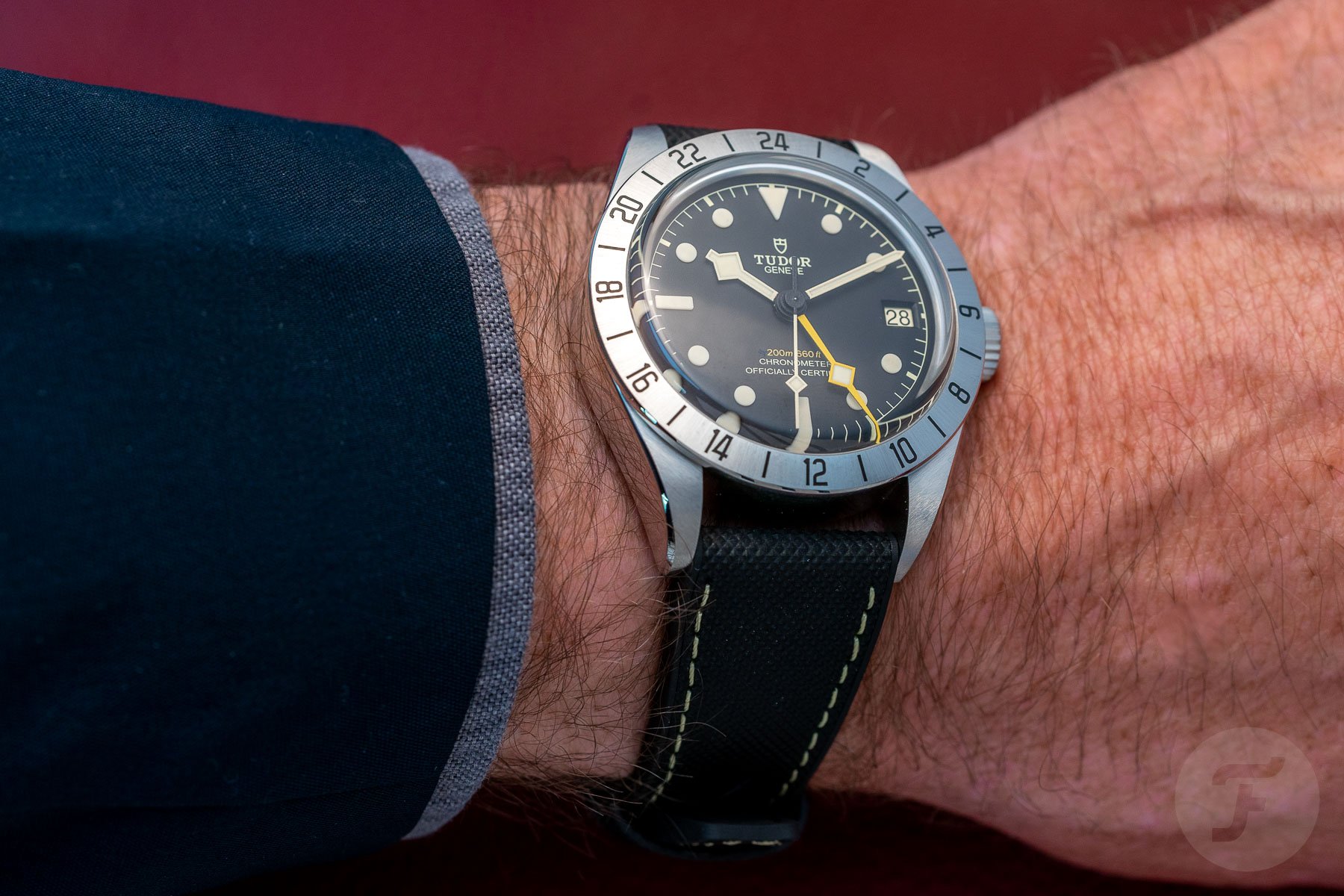 Vote for your favorite of the two GMTs!
There you have it, folks — a battle of the brilliant GMT watches that have become this year's favorites for Jorg and Nacho! But which of these two would you spend your money on? Would it be the much-talked-about Tudor Black Bay Pro? Or are you an uncompromising fan of the Seiko 5 Sports SSK005 GMT? Make sure to vote for your choice below, and also let us know why you picked it in the comments. Merry Christmas, everyone! See you next week for the first Sunday Morning Showdown of 2023!
Tudor Black Bay Pro Vs. Seiko 5 Sports SSK005 GMT