Sunday Morning Showdown: Affordable Chronographs — Nivada Grenchen Chronomaster Vs. Baltic Tricompax
Which of the these two manual-winding chronographs is better? You decide!
In this week's Sunday Morning Showdown, we'll take a look at two affordable chronographs. This time around, that means that they retail for under €2,000. While "affordable" is always a relative term, in the land of chronographs, the €2K mark is definitely appropriate. For this week's matchup, we narrowed it down even more by focusing on two manual-winding chronographs under €2,000 that are powered by the Sellita SW510 movement. One is the recently introduced Baltic Tricompax, and the other is the popular Nivada Grenchen Chronomaster Aviator Sea Diver (or Chronomaster for short). Both take inspiration from the past, but which of the two comes out on top? It's up to you!
It's been only a couple of weeks since Baltic introduced the regular production version of the Tricompax. The French brand has recently launched some amazing new timepieces to much acclaim, but the new Tricompax is a divisive release. In particular, its clear design influences sparked much debate. While some weren't keen on the obvious vintage Rolex Daytona styling cues, others loved the introduction of these panda- and reverse-panda-dial models. We thought this was a great chance to put the Baltic Tricompax against another vintage-inspired chronograph, but not one that just takes influences from the past. The Nivada Grenchen Chronomaster Aviator Sea Diver is as good a remake of a classic as they come. It's time to find out which of the two you favor.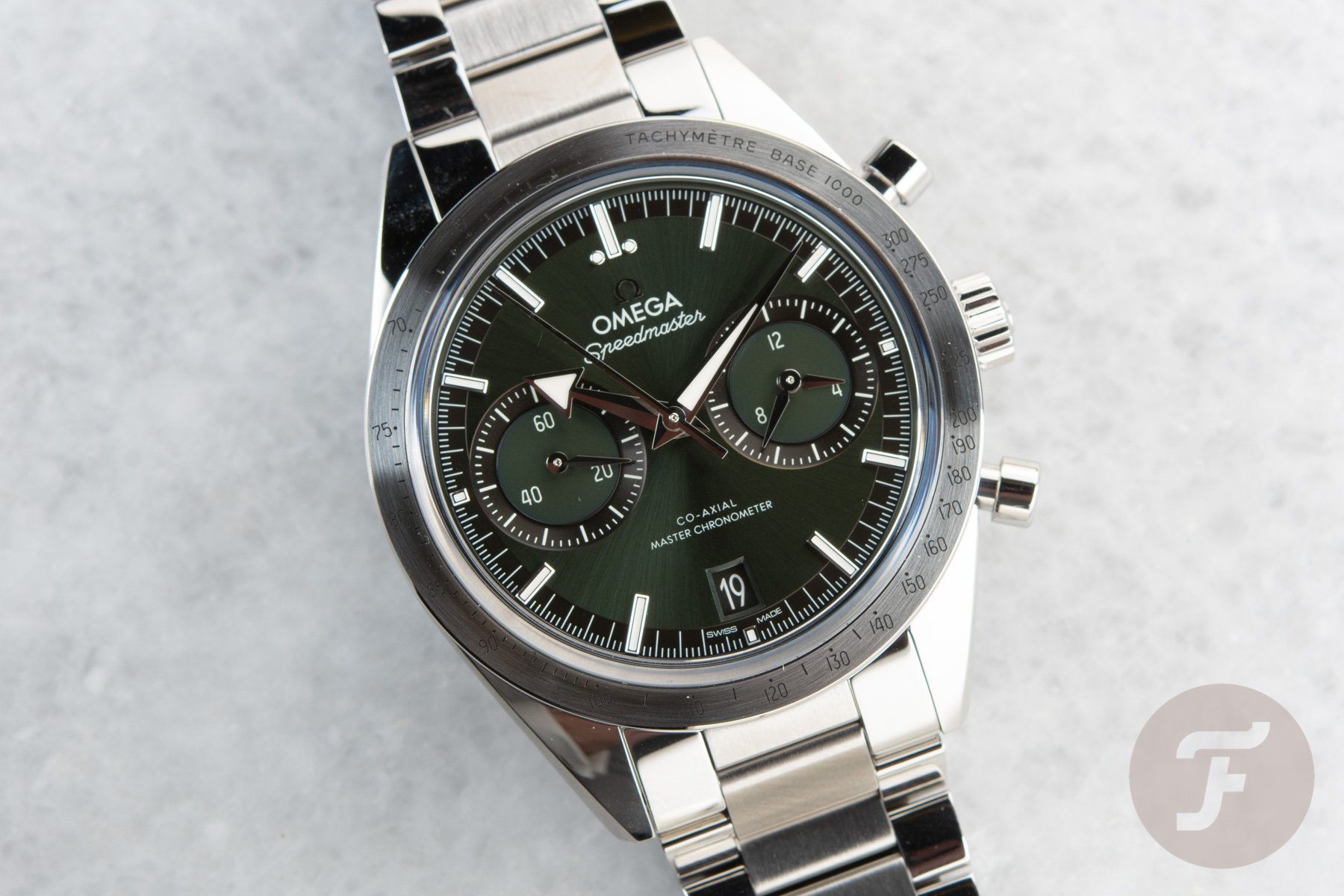 Previously, on Sunday Morning Showdown…
But before we do, let's take a look at last week's Sunday Morning Showdown. In last week's matchup, Robert-Jan's Speedmaster '57 took the victory against Ben's Breitling Breitling Premier B09 Chronograph 40. This result is not the least bit surprising here in Speedmaster territory. But it wasn't a total landslide, with the Speedmaster '57 taking 60% of the votes and the Premier B09 taking a solid 40%. We seem to have a lot of fans of the Breitling's pistachio-colored dial among the Fratelli, which certainly helped the Premier secure so many votes. It was an interesting battle with some thought-provoking insights behind an expected victory. And we are staying with the manual-winding chronographs this week.
Two brands focusing on affordable chronographs
As mentioned earlier, it has only been a couple of weeks since Baltic unveiled its new Tricompax panda and reverse panda models. These two stunners came on the back of the Baltic × Peter Auto Tricompax Chronograph. All 300 pieces of that colorful limited edition flew out the door in a matter of seconds. With the new panda models, Baltic chose a slightly more toned-down aesthetic, but it's one that clearly takes influences from the past. Watch fans definitely had something to say about it, and both Jorg and Daan will touch upon the subject.
Today, it takes on the Nivada Grenchen Chronomaster, a watch we have also seen some interesting new versions of recently. The latest was released only a week ago, and it brought back the legendary Valjoux 72 movement. For the new Chronomaster Valjoux 72 developed in collaboration with Worn & Wound, Nivada Grenchen restored 20 Valjoux 72 movements and used them for one of the most colorful Chronomasters to date. Today, however, we will focus on the regular Chronomaster. Its dual-register layout is different from the so-called "tri-compax" layout of the Baltic. But both watches are powered by the manual-winding Sellita SW510 movement, and both come in under €2K. That is reason enough to find out who wins. Over to Daan and Jorg to battle it out.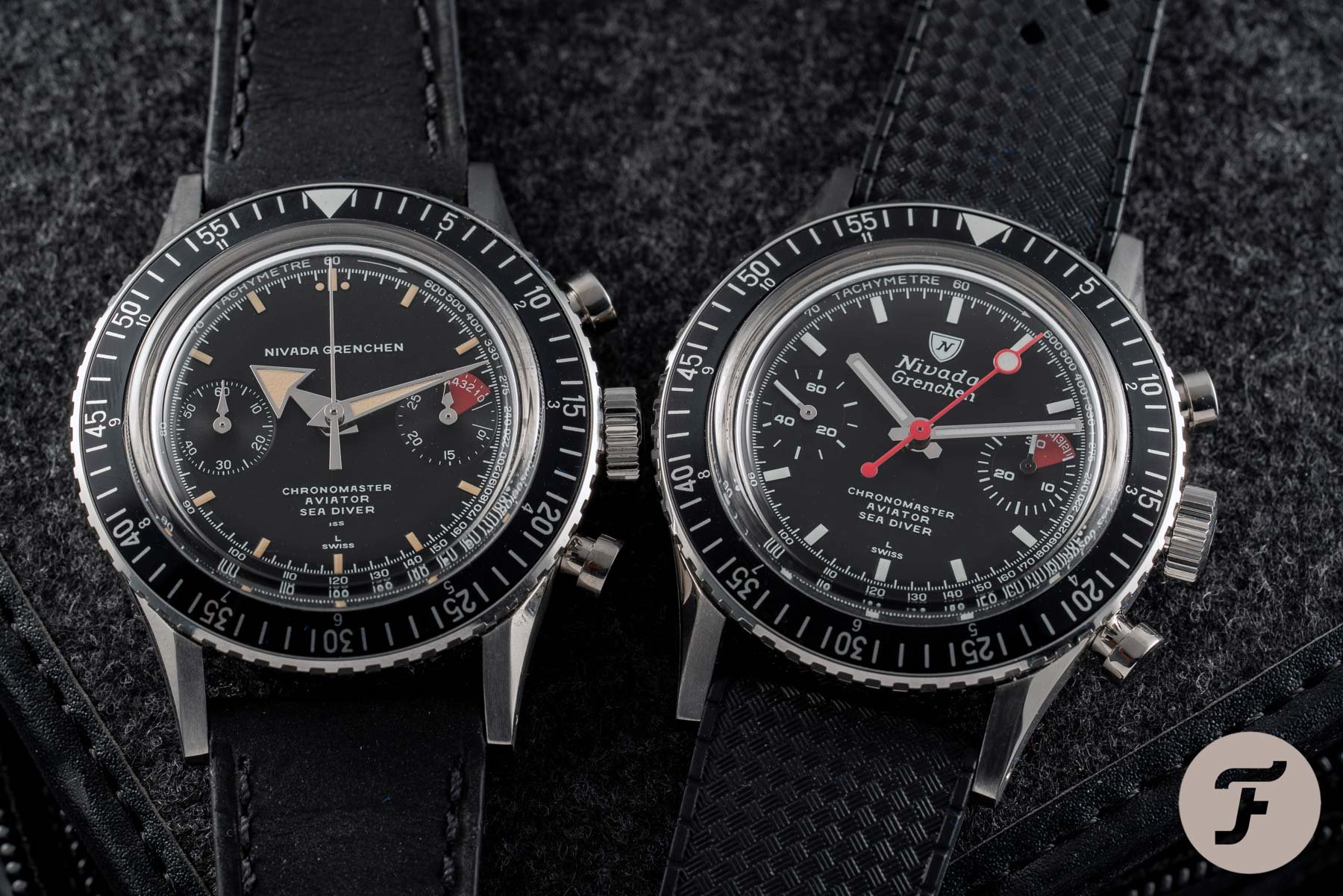 Jorg: Nivada Grenchen Chronomaster Aviator Sea Diver
I vividly remember when Balazs brought the resurrected Nivada Grenchen Chronomaster Aviator Sea Diver to the Fratello offices two years ago. I immediately fell for the vintage charm of the watch. And as Balazs explained all the details about the releases and I put them on my wrist, I quickly became a fan. Watch lovers always react to vintage charm with a certain level of resistance, and I am no exception. If done well, I am a fan, but I'll gladly pass if that charm looks artificial or out of place. And with the Chronomaster, all the puzzle pieces fell into place perfectly.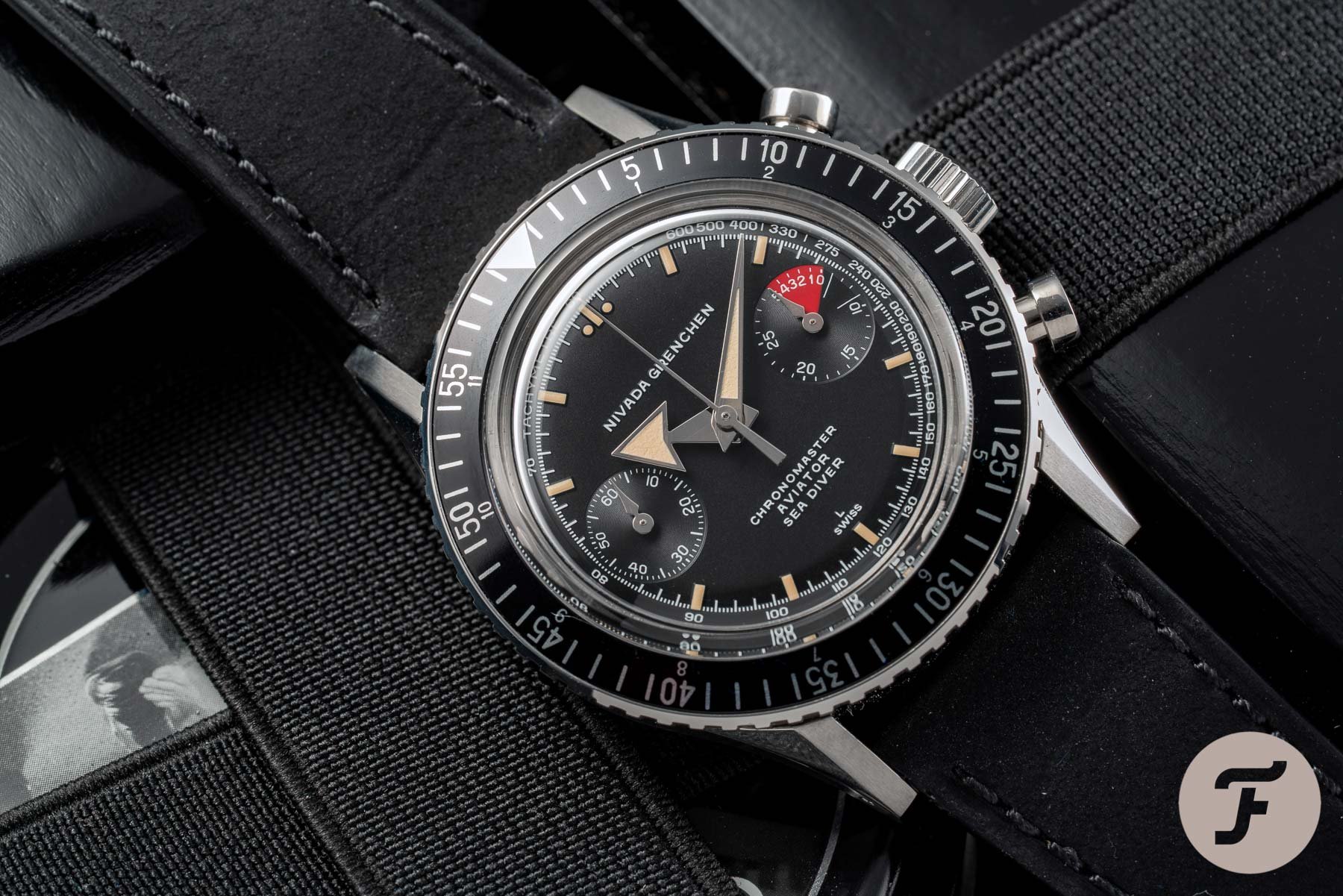 As Balazs explained in his review of the Chronomaster, the main reason for that success is that Nivada Grenchen stayed true to the original from the 1960s. And by doing so, it was hard to fault the new Chronomaster for its vintage charm. To make it even better, at the introduction, Nivada offered four different models that were all based on vintage models from the past. Since then, we have seen a string of different Chronomaster editions that all have the same great vintage presence as the first four models. The secret? They are rooted in the past, meaning the watches have provenance. It's an important detail that the Baltic Tricompax misses.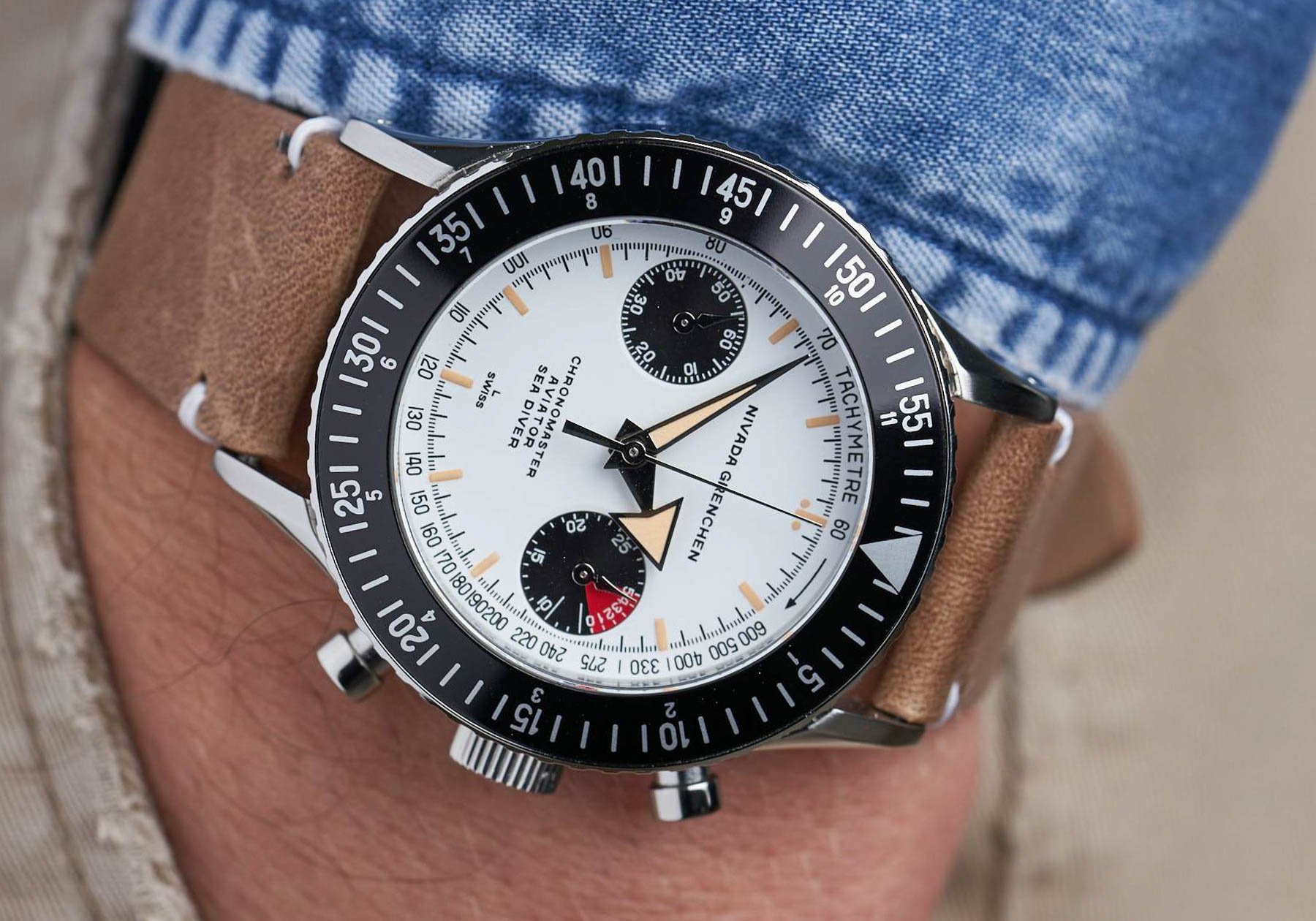 Provenance as the storyteller
Don't get me wrong; I love the new Baltic Tricompax models. In fact, I seriously considered getting one. But the one thing that kept me from buying one was the shadow of the Rolex Daytona towering over it. While I adore the aesthetic of the Tricompax, I would always question whether it has enough of its own identity. Would I have bought it due to its resemblance to the Daytonas that I adore? The answer is probably "yes."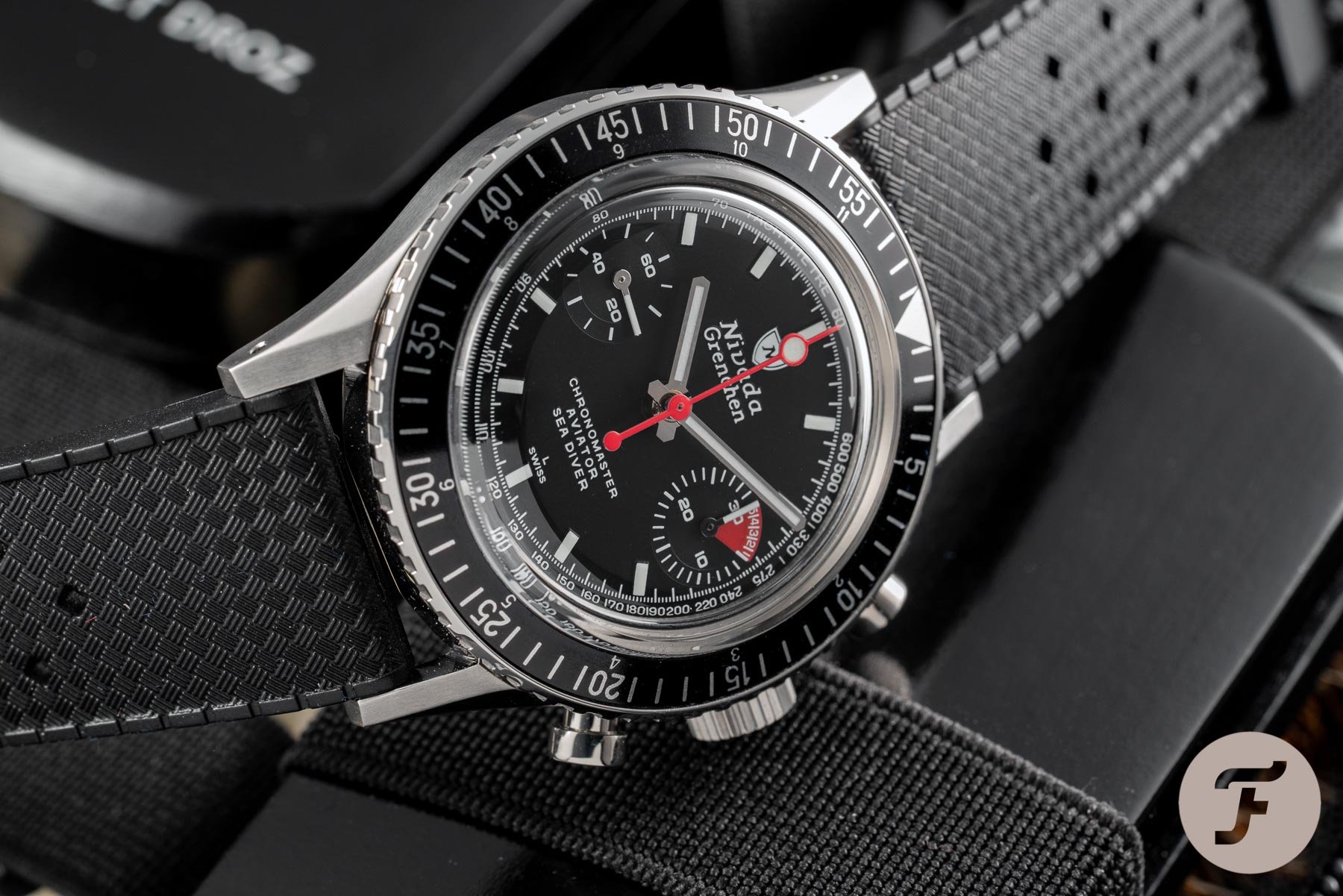 That's something that is no issue with Nivada's Chronomaster. On top of being a reissue of a classic Nivada from the 1960s, it also has an instantly recognizable style of its own. Sure, my preferred Broad Arrow version also uses elements that we know from other classic chronographs, but the overall picture is recognizable and genuine. It's something that was proven time and again with every new Chronomaster release. On top of that, Nivada Grenchen has chosen to equip some of its special-edition chronographs with iconic chronograph movements. Great examples are the Chronomaster Big Eye and the Chronoking, which were both equipped with Valjoux 23 movements. And the recent Chronomaster Valjoux 72 is more proof of that great respect for the past.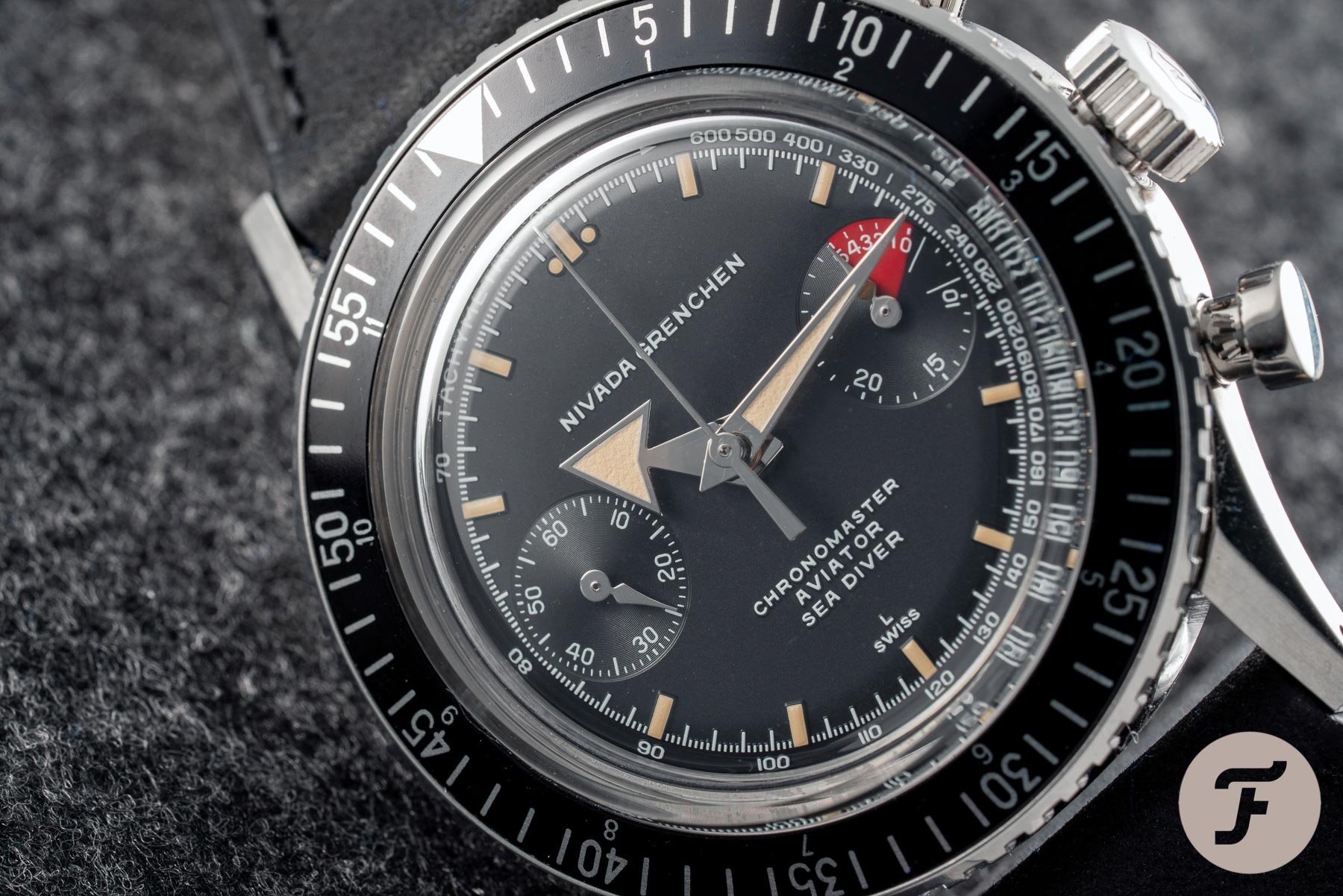 A great set of specs
For me, it adds even more authenticity to the brand and, more specifically, to the Chronomaster. So let's focus on some specs. The Chronomaster comes with a 38mm stainless steel case that is 13.75mm thick and has a 46.6mm lug-to-lug. As most of you will know, you can choose an automatic version that will increase the thickness to 14.8mm. But as we focus on the manual-winding version, the slimmer case is a definite plus.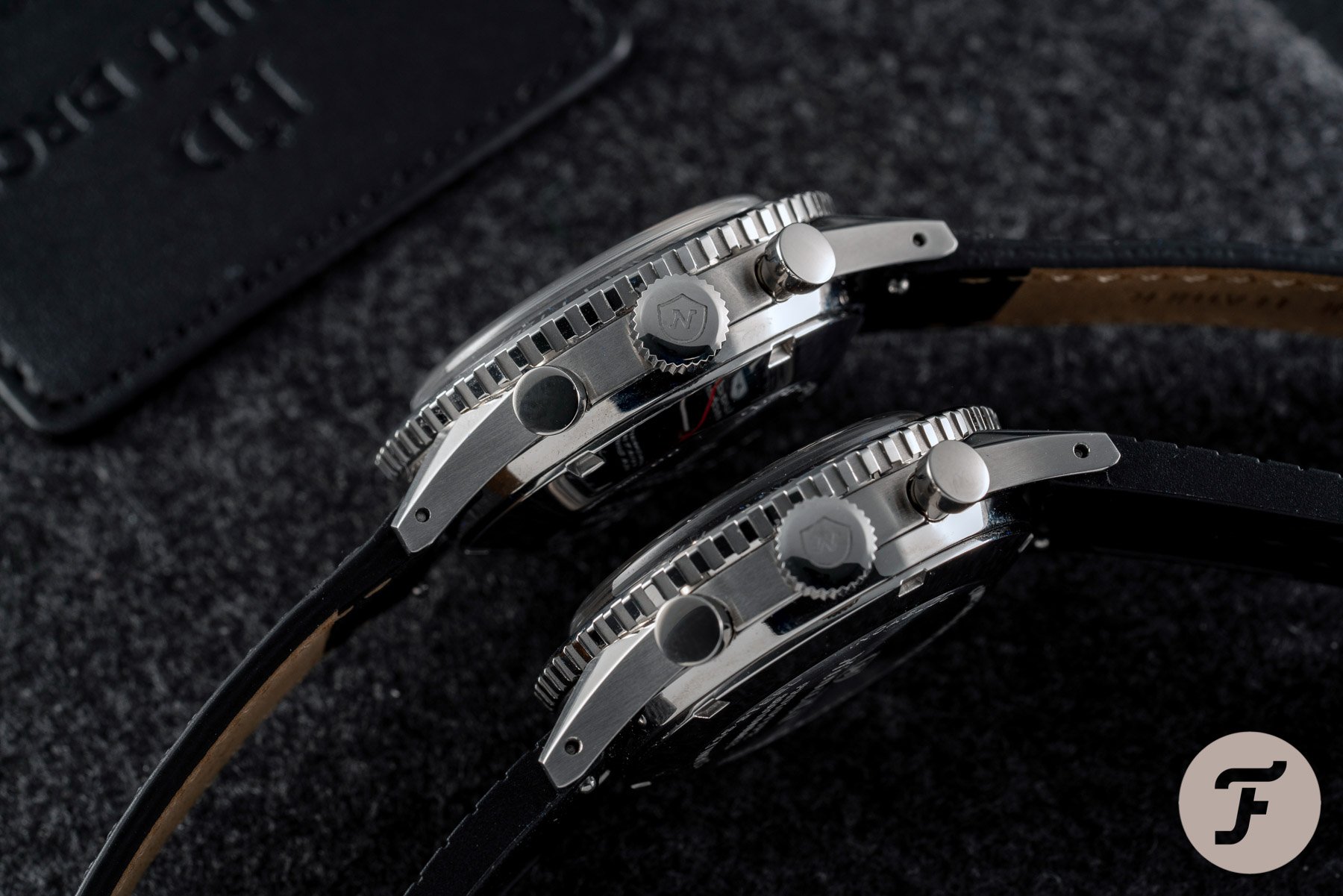 Inside the case, Nivada Grenchen uses the manual-winding version of the Sellita SW510 caliber. The movement operates at 28,800vph, has 23 jewels, and offers 63 hours of power reserve. The Chronomaster has running seconds at 9 o'clock and a minute counter at 3 o'clock. While the wide spacing of the sub-dials threw me off at first, after wearing the watch multiple times, I quickly got used to it. What definitely helps is the modest size of the sub-dials, which ensures that the layout doesn't look weird. Additionally, the dials with sub-registers in the same color seem to work the best with this specific layout.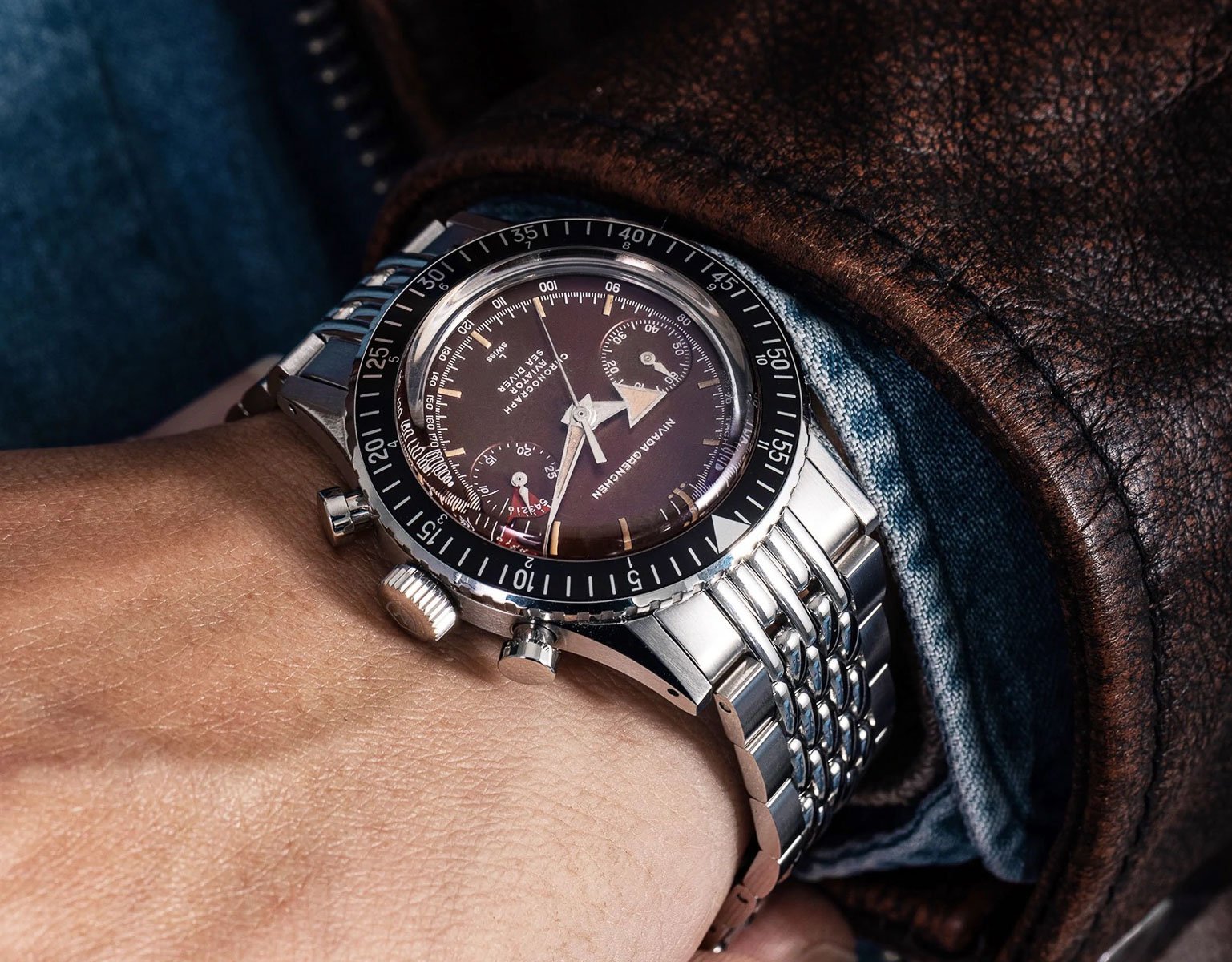 Expanding the collection while retaining its charm
The Tropical Dial version that the brand released last year is my favorite. While I understand that it may be over the top for some people, for me, it gloriously brings even more vintage charm to the watch without looking contrived. Additionally, Nivada introduced the Color Bezel versions of the Chronomaster. These versions show another great and interesting aesthetic that I have come to love.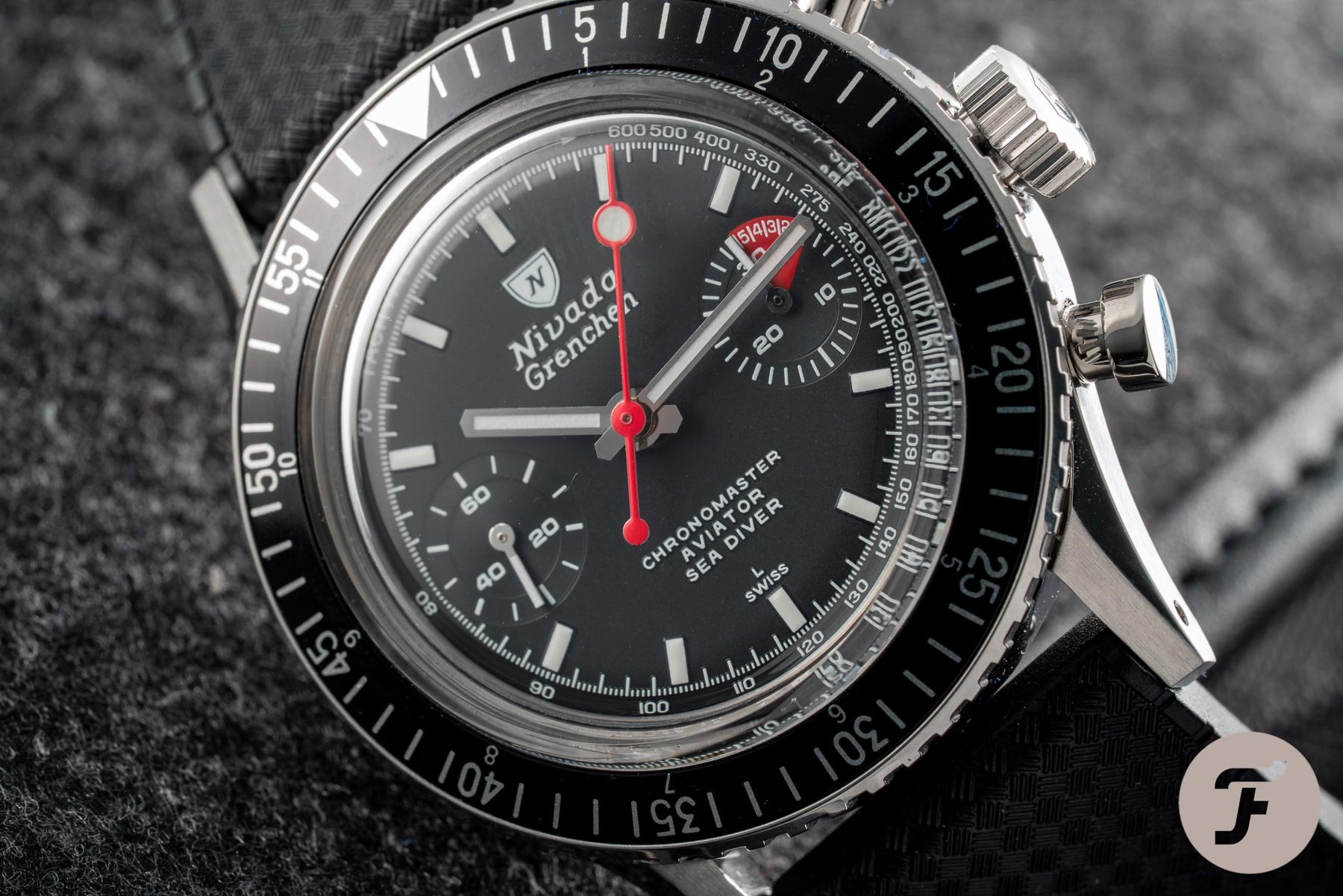 And this collection expansion with all these different versions shows me time and again why I love the Chronomaster so much. It feels like Nivada Grenchen is building a Chronomaster collection while always maintaining the link to the original Chronomaster timepieces from the 1960s and '70s. And that feels a lot more satisfying than the Baltic Tricompax, which brings the style but lacks the history. It's also why the Nivada Grenchen Chronomaster, at €1,995 on a bracelet or €1,795 on a leather strap, deserves to win this showdown. But try to prove me wrong, Daan!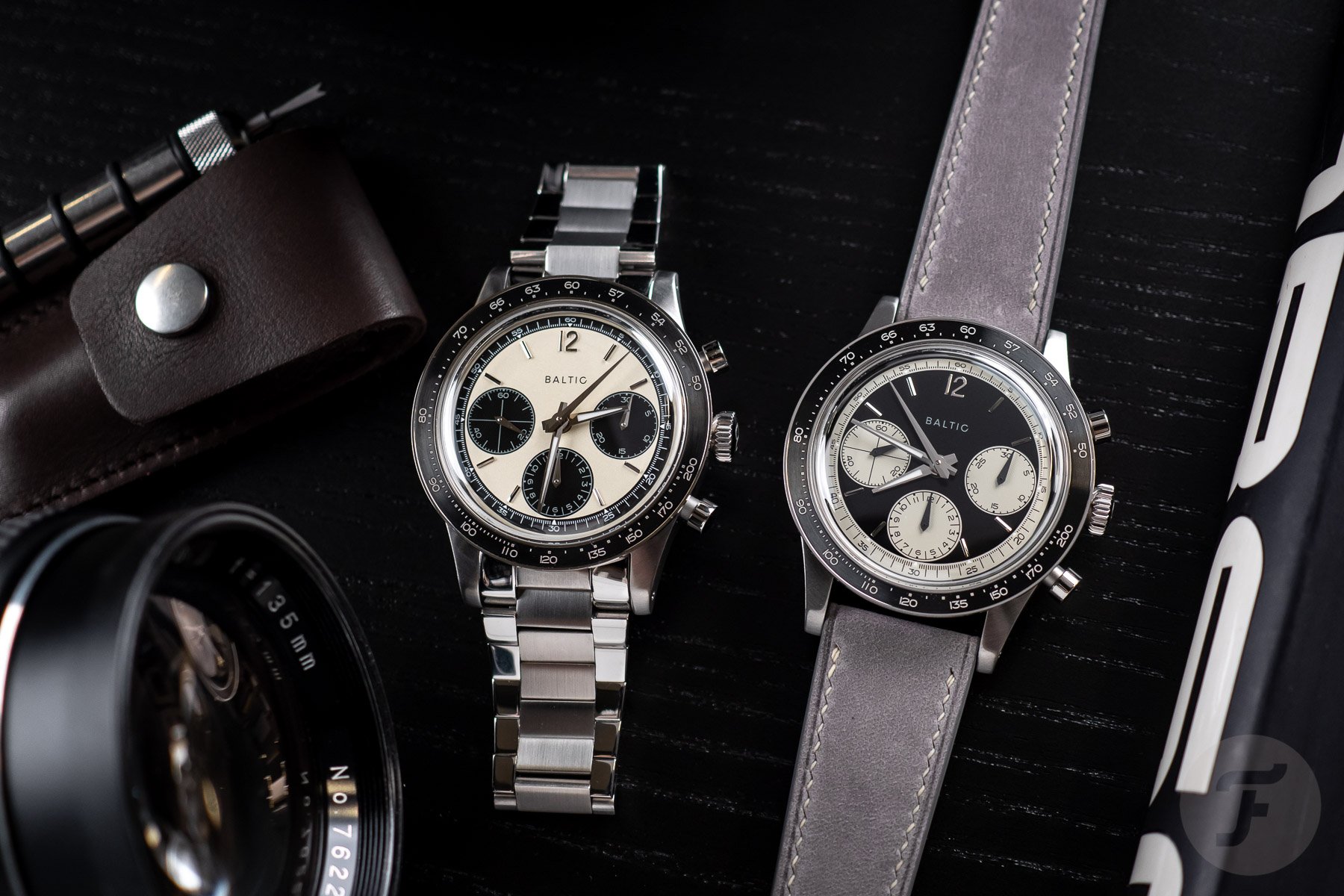 Daan: Baltic Tricompax
I get it — the Baltic Tricompax reminds some people of a certain watch from yesteryear. I, however, think it still looks original enough to be a great watch on its own. The Nivada Chronomaster is almost an exact copy of the original watch. Sure, there might be a lot of history behind the (revived) brand, but what kind of "creativity" is that? I love how Baltic is able to design watches that are certainly vintage-inspired but still feel very original. It's one thing to have a great history, but I think it's even more respectable to see how Baltic is building a great brand in no time without any history backing it up.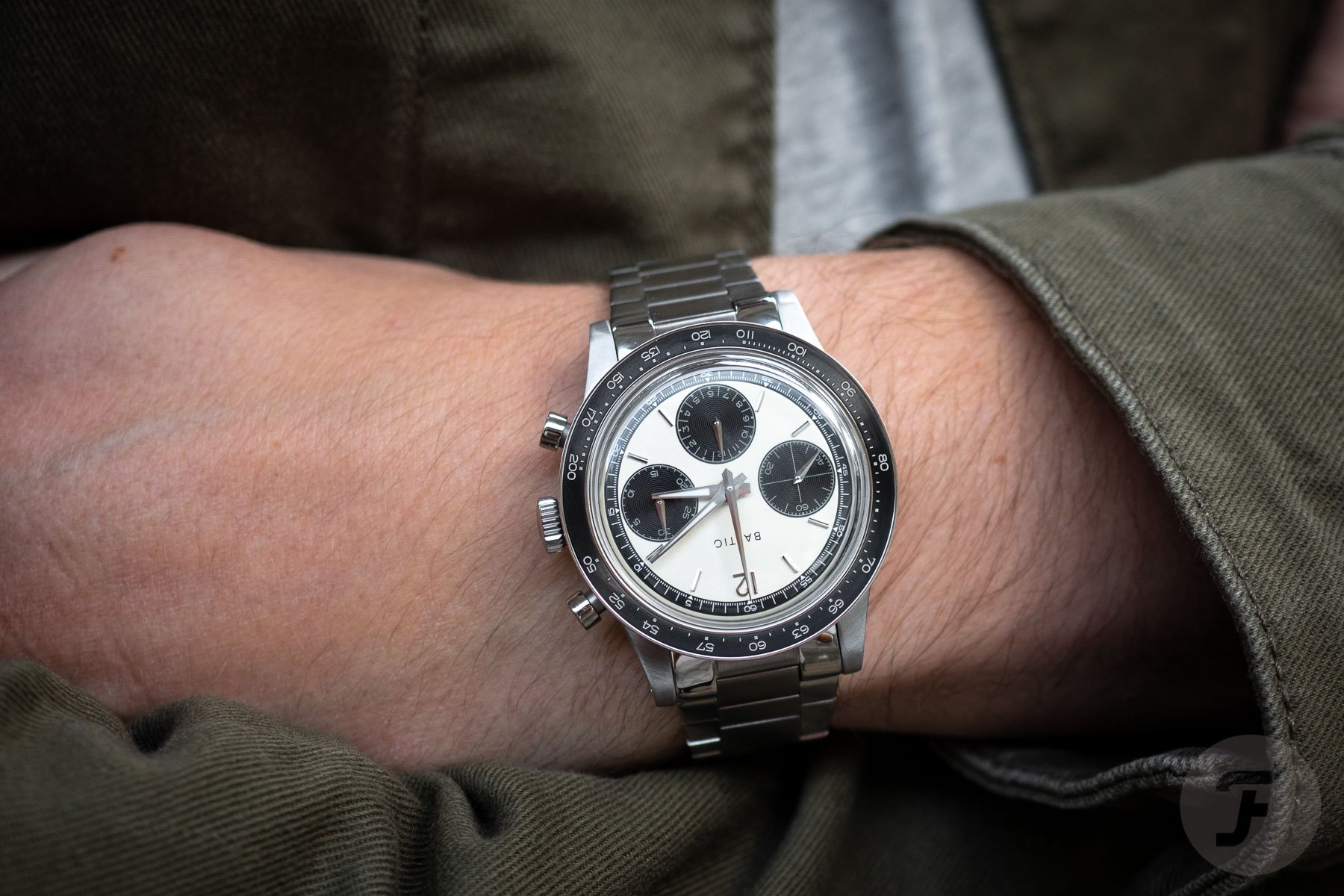 In just a few years, Baltic has won over many watch enthusiasts' hearts. The brand basically uses two cases, one bigger and one smaller, and builds many different watches around them. Each watch is a proper and respectable wink toward another great icon from the past. But as I said before, I honestly think that Baltic makes them different enough to feel original. That skill of finding exactly the right mix is not one that many brands in the watch industry have. Baltic, however, is a master of nailing its designs.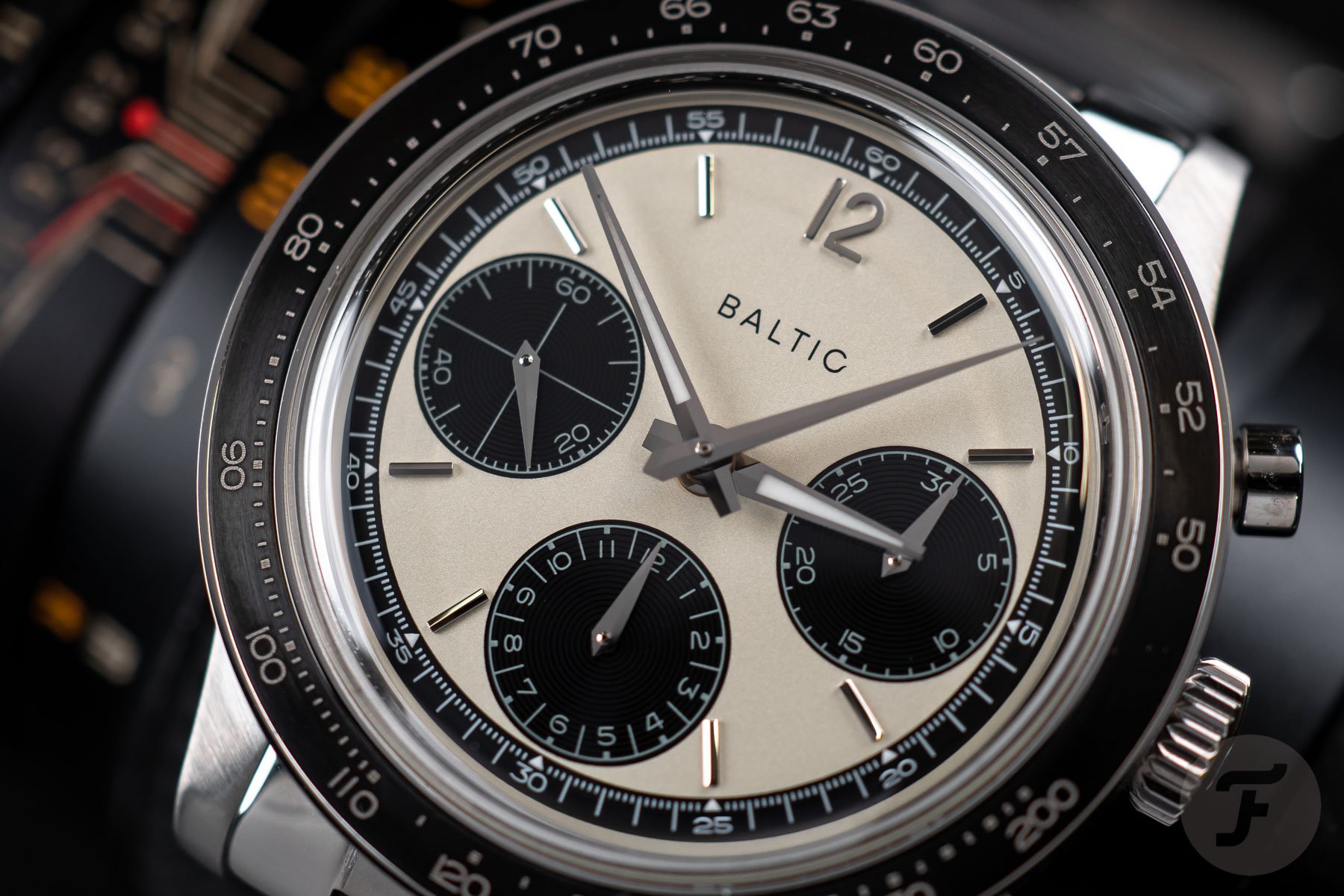 Clean vs. cluttered
Although I appreciate the Chronomaster's design, I've never really considered buying that watch. Whenever I look at it, it just looks too cluttered. There are too many different scales thrown at me. And I also think the dial is too crowded with texts and logos. Throw in the use of color, and my mind just goes crazy. That's even without mentioning the addition of faux patina on some of the versions of the Chronomaster. I guess it just doesn't do it for me. The Tricompax, on the other hand…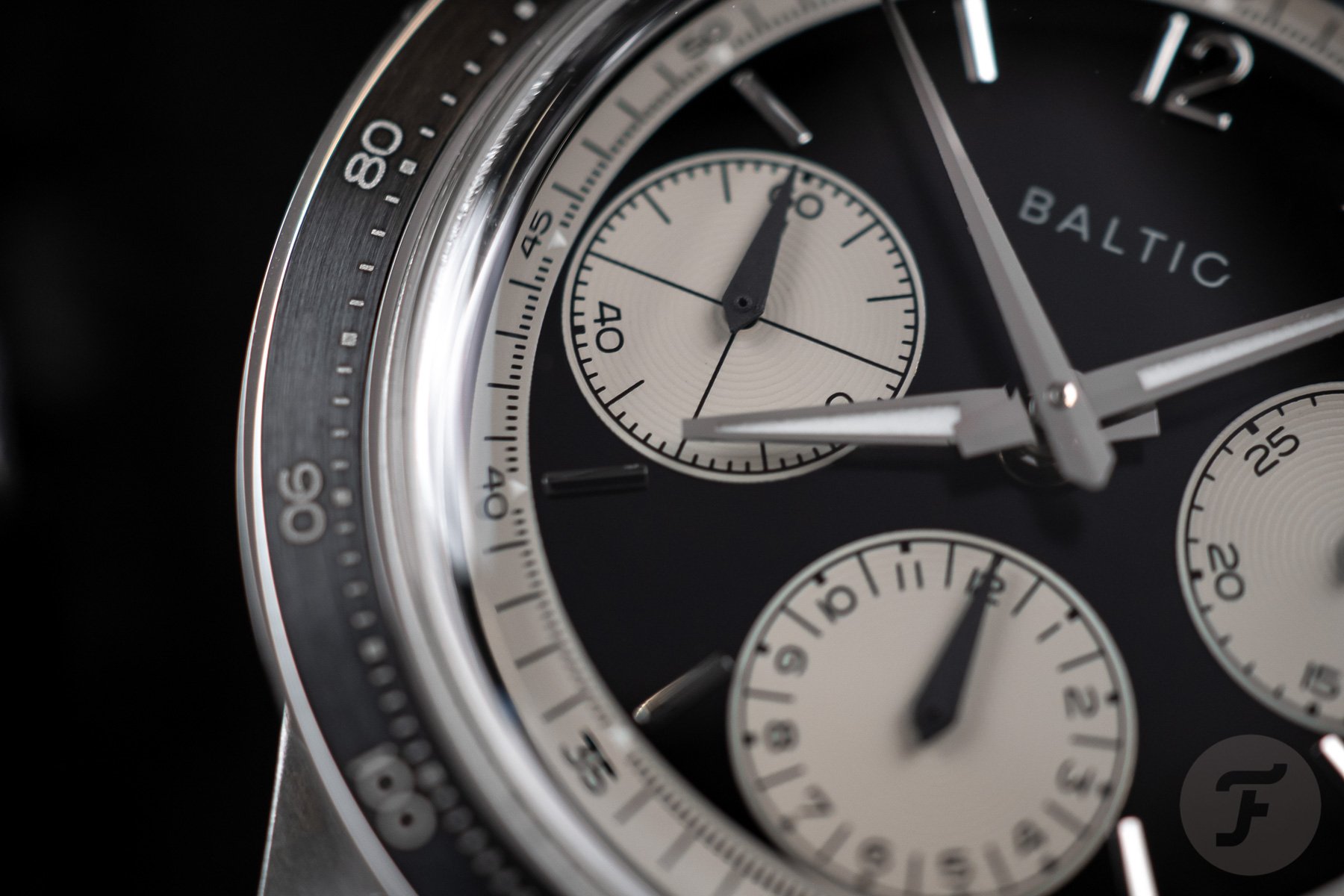 It's as clean and purposefully bold as can be. The proportions of the sub-dials, the applied stick markers, the numerals at 12… Everything is so nicely balanced. The simple lume pips and sharp stainless steel hands ensure that it doesn't become too chaotic. And then there's that radially brushed aluminum bezel, which adds the perfect amount of roughness to a very clean overall design. It's the equivalent of letting your shirt stick out from under your merino wool sweater. And that's exactly how I like to roll.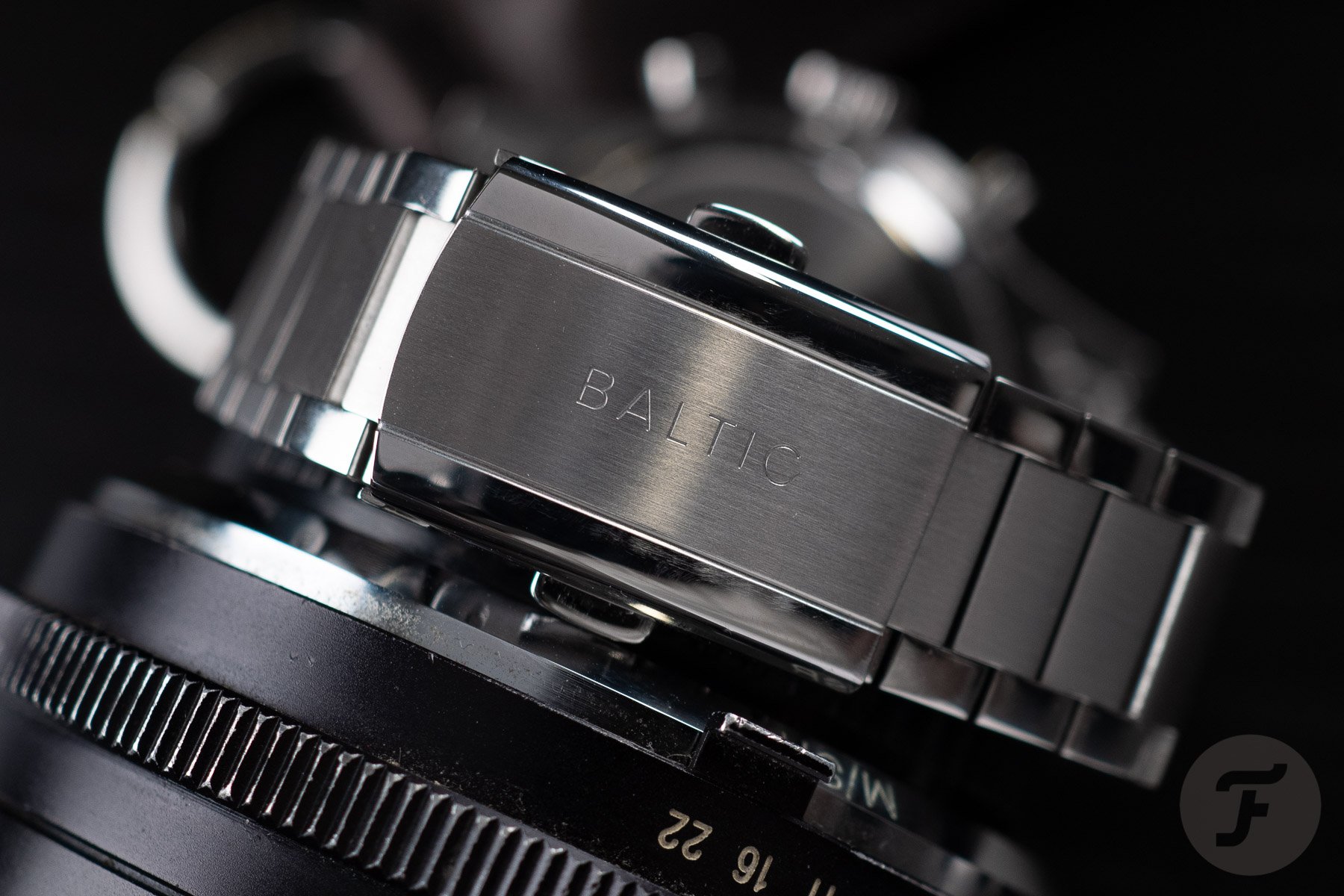 I also feel that choosing a flat-link bracelet shows that Baltic didn't cut corners. The brand already had a perfectly fine beads-of-rice bracelet in its lineup and could have used that. But no, instead, Baltic went for a new flat-link bracelet. I mean, the Chronomaster's BoR bracelet is fine, of course, but the look of the flat-link bracelet on the Tricompax is so very pleasing! At €1,990.45 (including VAT), the watch is priced almost identically to Nivada Grenchen Chronomaster. But at least you get an original design and not some kind of remake.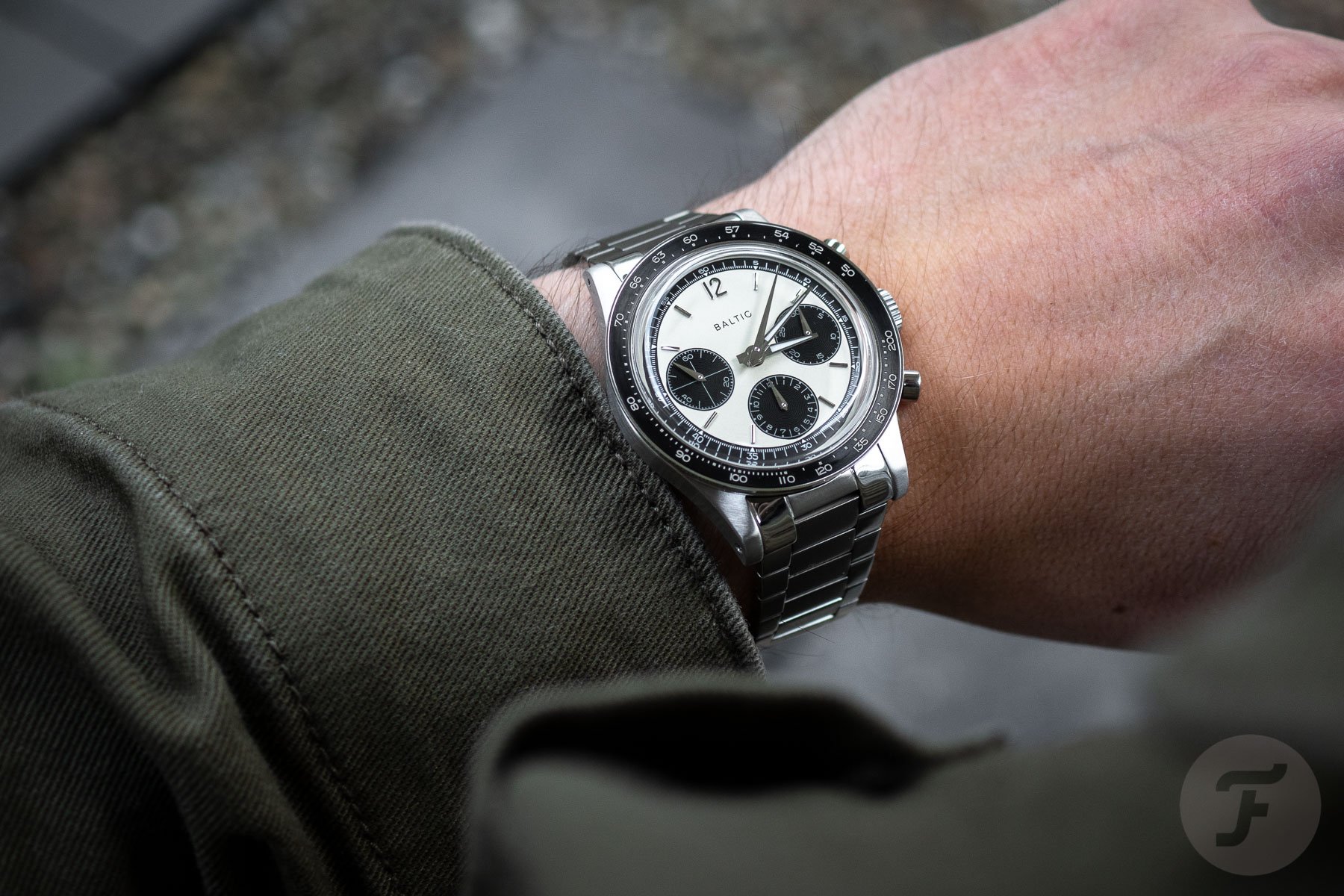 Vote for your favorite of the two affordable chronographs!
There you have it, folks — a battle of the affordable chronographs, with these two manual-winding timepieces going toe to toe for the win! Will it be the Nivada Grenchen Chronomaster, a resurrected classic, that gets your vote? Or are you an uncompromising fan of the Daytona looks of the Baltic Tricompax? Make sure to vote for your choice below, and also let us know why you picked it in the comments. See you next week for another Sunday Morning Showdown!
Nivada Grenchen Chronomaster vs. Baltic Tricompax