Hands-On With The Polarizing Tudor Black Bay Pro
How does it hold up on the wrist?
After we saw the new Tudor Black Bay Pro and GMT S&G, we shared our thoughts with you on the design of these watches and the direction Tudor is taking with them. Not all of my Fratello colleagues are fans of these new releases, but several of us here actually do like these watches for what they are. I belong to the latter group. I actually like the Black Bay Pro and GMT S&G, and I'd have a hard time choosing between the two.
Following the introduction at Watches And Wonders, Tudor let me spend some time with the Black Bay Pro to have a closer look at it. Honestly, I don't even feel like addressing the obvious, as even Tudor doesn't make it a secret that this watch is inspired by the vintage Rolex Explorer II reference 1655. It's also no secret that I really like the Explorer II 1655, but that ship sailed a long time ago. The Tudor Black Bay Pro is 39mm in diameter, making it a modestly sized sports watch. It is available on a stainless steel bracelet, a Hybrid (leather) strap, and a fabric strap. These options have an effect on the pricing, of course. The Black Bay Pro on a strap retails for €3,470, while the bracelet version has a price tag of €3,770. Without further ado, let's have a closer look at the Tudor Black Bay Pro.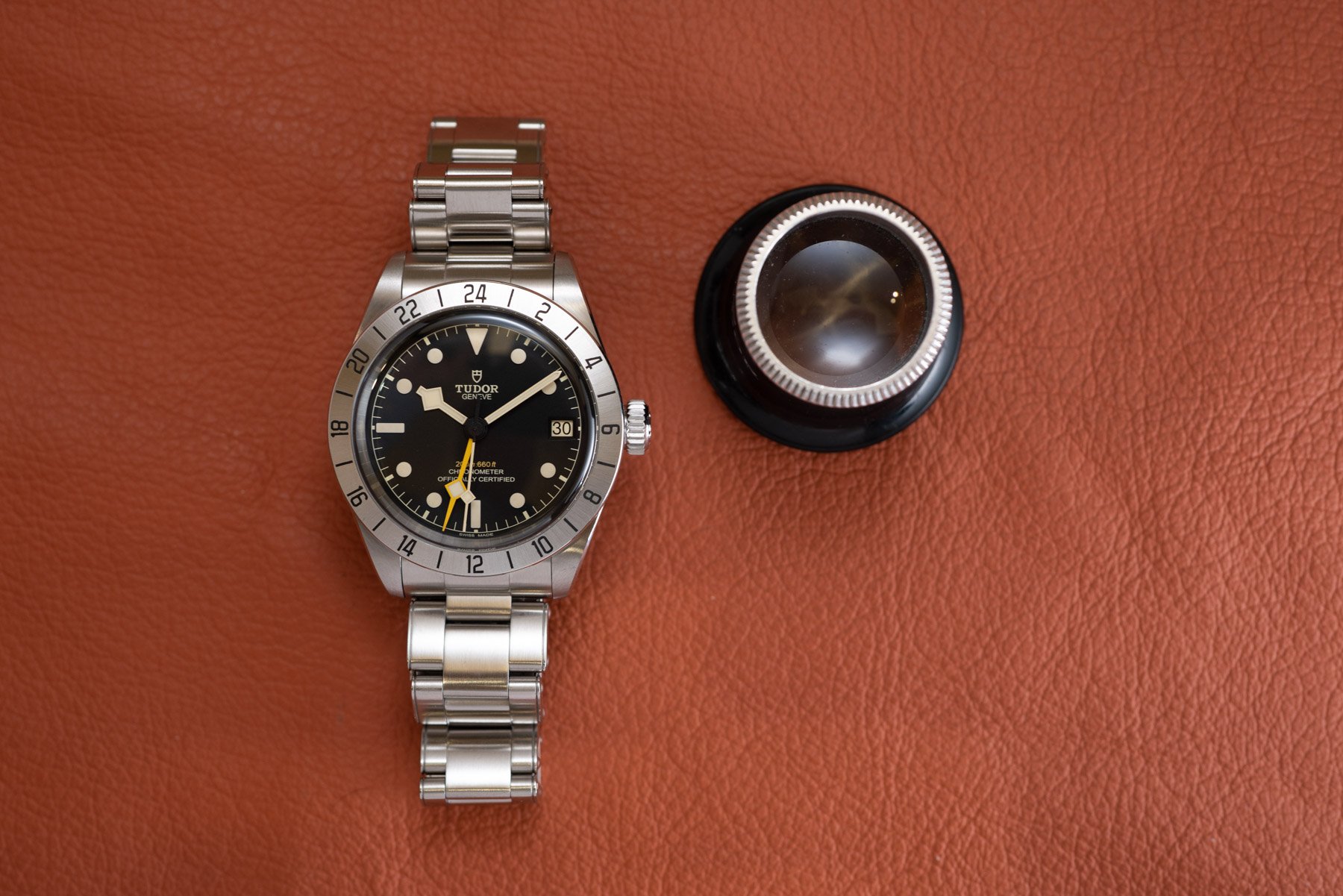 Tudor Black Bay Pro
The Black Bay Pro is a watch with a dual-time function and acts as a true GMT. It's not only for cave explorers but also an interesting option for those who travel to different time zones frequently. Tudor's signature snowflake hands also made it to the Black Bay Pro, and although I'm not crazy about pairing them with round hour markers, they do the job. I might have chosen a different solution for the GMT or seconds hand, as there are now three snowflake hands. But still, for me, this is not a dealbreaker. What I find interesting, though, is that Tudor didn't just take everything from the reference 1655.
What I could never get used to with the Explorer II 1655 were the two sets of hour markers on the dial. Not only was there a set for the 12-hour time but also a set for 24-hour time. They appeared a bit "misaligned", which of course wasn't the case, but the double-scale has confused me more than once when checking the time. On the Tudor Black Bay Pro, there's only one hour scale on the dial itself.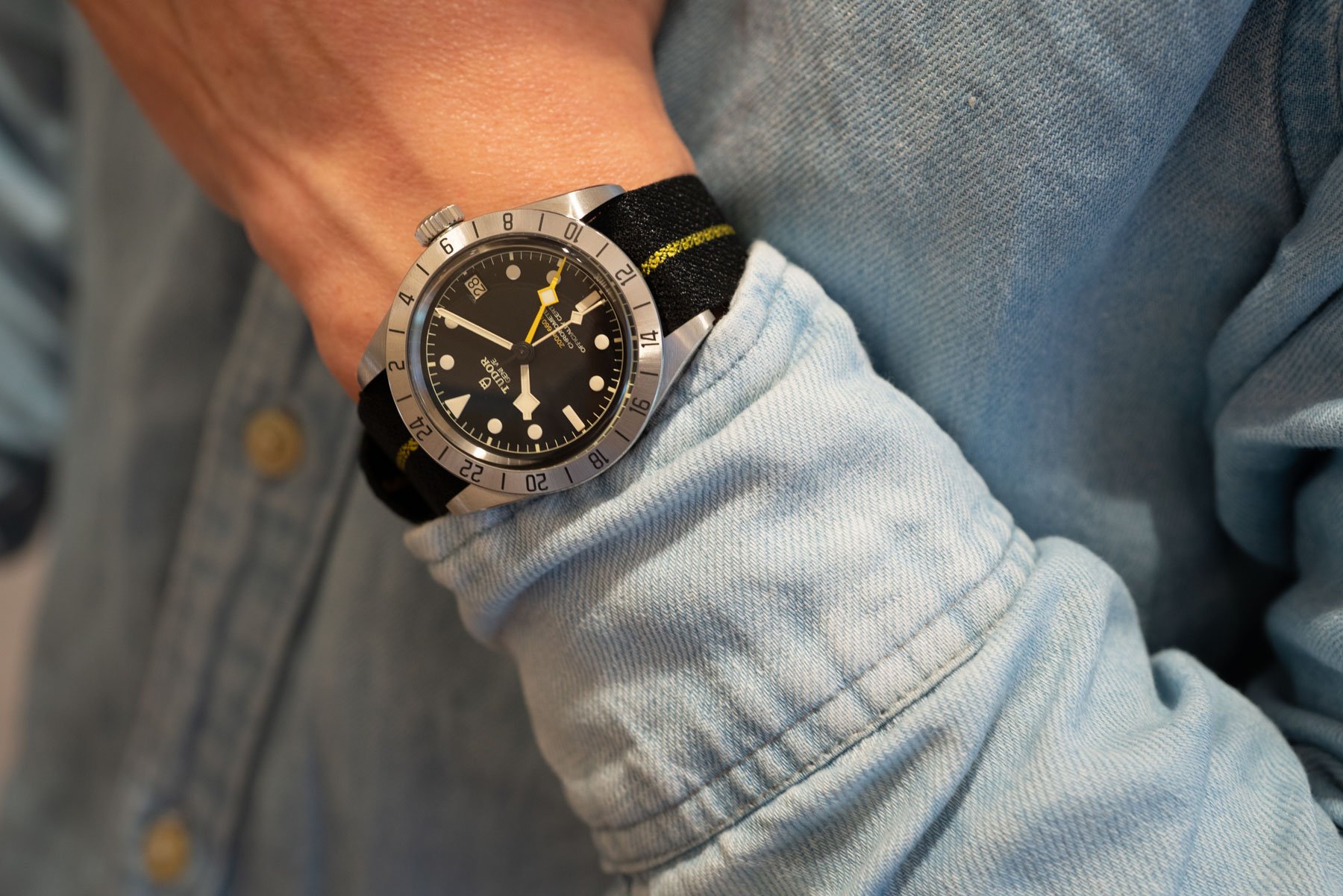 Steel bezel
One of the elements I appreciate of the Rolex Explorer II (any reference), and now this Black Bay Pro as well, is the fixed steel bezel. I also have a soft spot for the steel bezel on certain Speedmasters, such as the Broad Arrow models. It often makes the watch a bit easier on the eyes, giving it less contrast. The Black Bay Pro's bezel engraving is also very modest, unlike some watches these days with big, screaming numerals.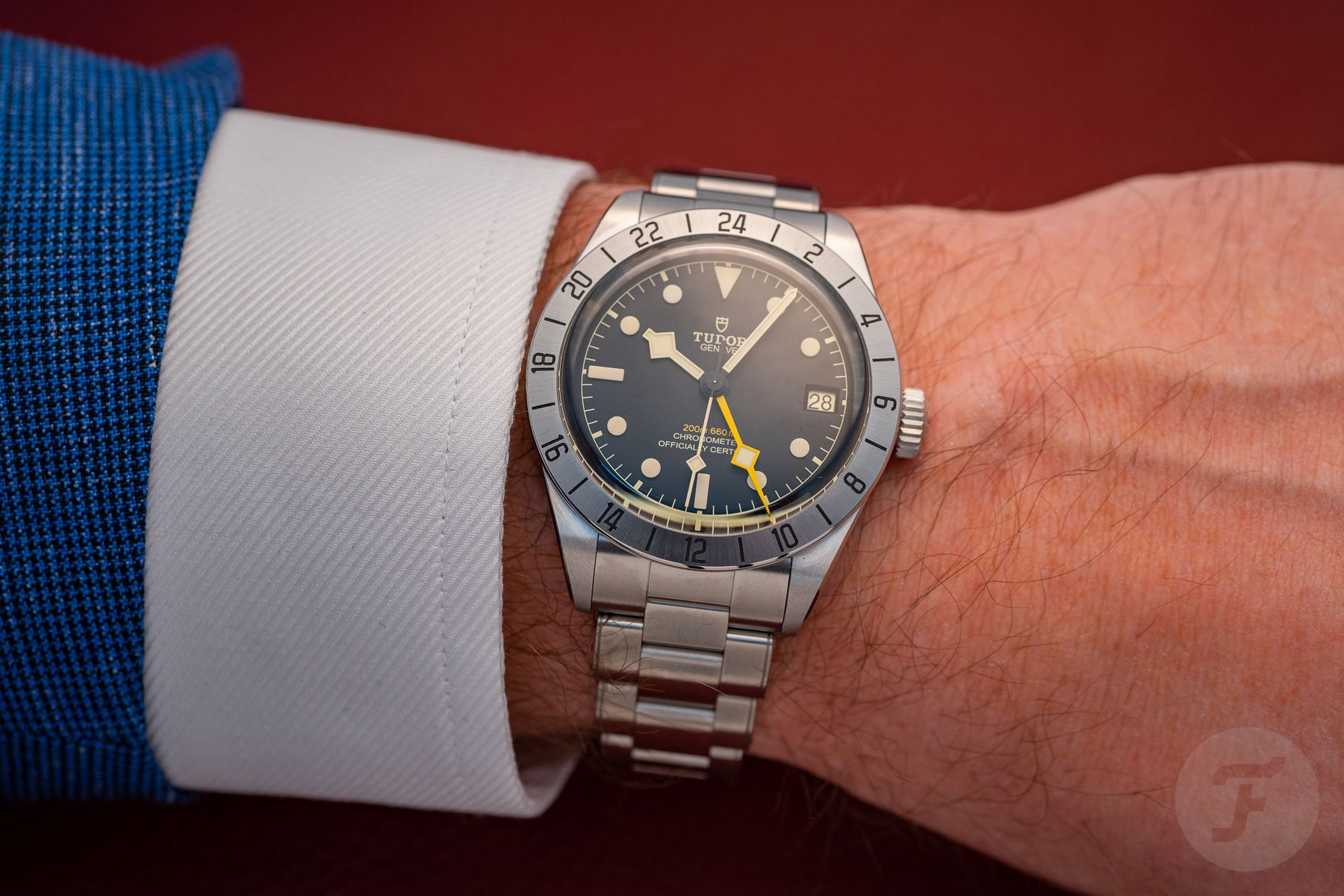 On the Black Bay Pro, the bezel has a 24-hour scale to either indicate the home time or simply whether it's day or night in the local time zone. You know, for spelunking and stuff. At 3 o'clock, there's the date aperture with a contrasting date disc. Though it's probably more aesthetically pleasing to have a color-matched date wheel, for readability, I prefer a bit more contrast.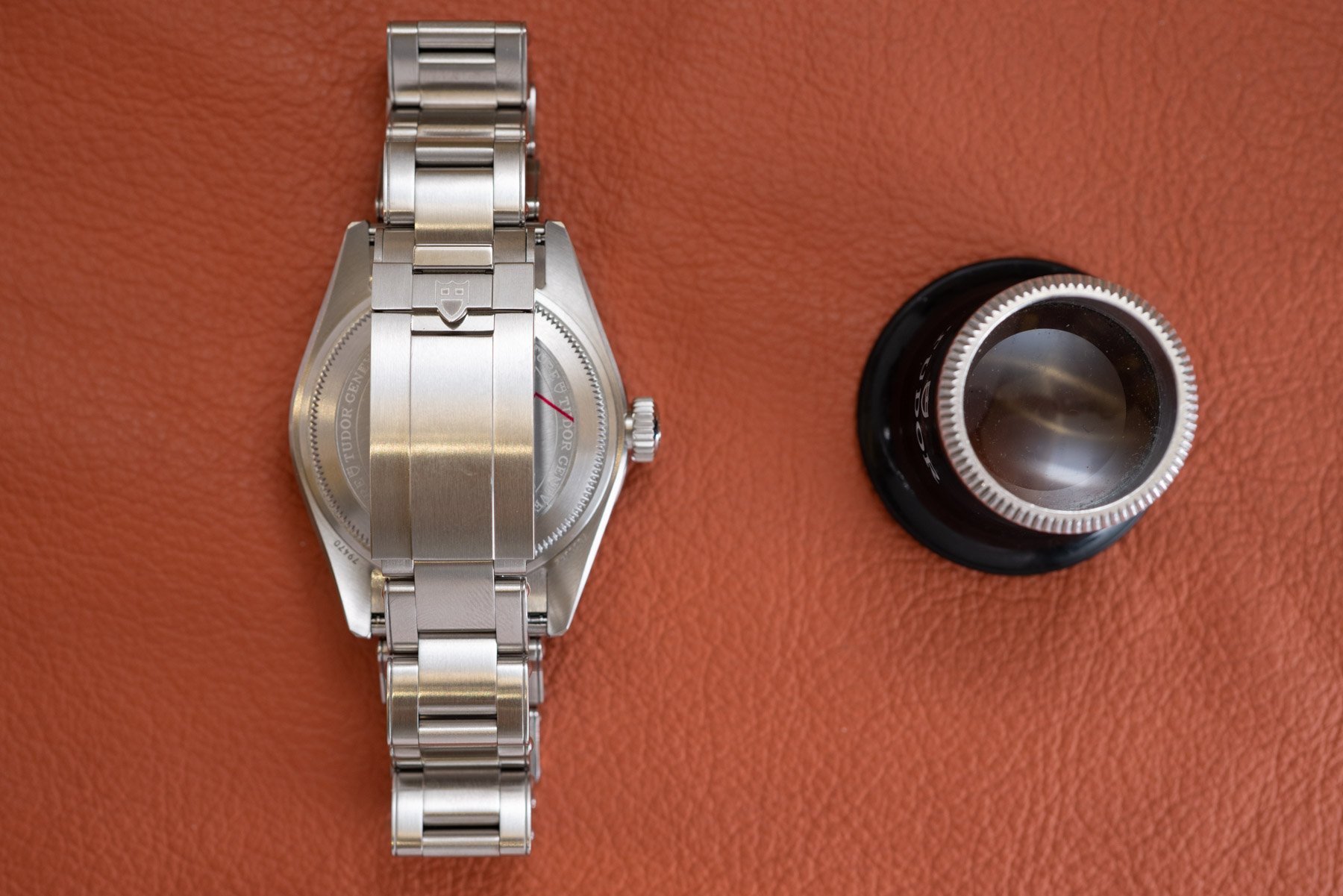 Bracelet with rivets
My pick for the Tudor Black Bay Pro is the version with the steel bracelet. It's easier to add a fabric/leather strap later on than it is to add a steel bracelet. At least it will be less financially painful. The T-fit clasp on the Black Bay Pro bracelet allows for 8mm of adjustment in five steps. For aesthetic reasons, Tudor also added the faux rivets to the bracelet here. They don't have any function; they're just for looks. I don't have an opinion on this, to be honest. I could have done without the "rivets", but they also don't bother me. The bracelet is comfortable and has a nice micro-adjustment system, which definitely compensates for the non-functional rivets.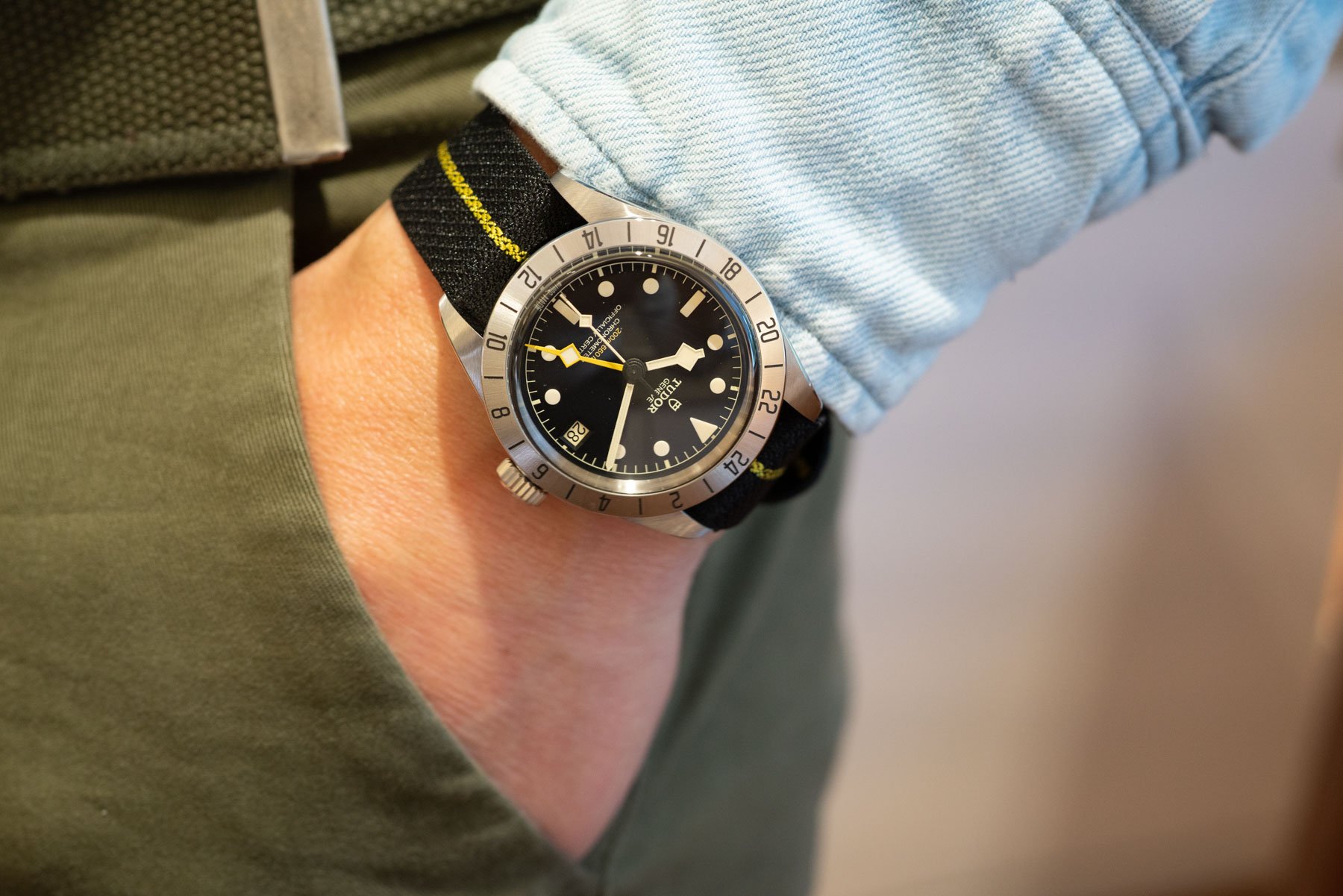 Chronometer, but not a Master Chronometer
When Tudor announced its compliance with the Master Chronometer standard for the Black Bay Ceramic, I assumed the brand would eventually do this for more models. But this year, despite the introduction of the Black Bay Pro, Black Bay Chrono, Black Bay GMT S&G, and Royal models, Tudor remained silent about the Master Chronometer standard. The brand did invite us to its HQ, though, to visit the METAS lab where they perform the tests for the Master Chronometer certification (we published that story here). Anyway, the Black Bay Pro I have here is not Master Chronometer-certified, but rather, "just" chronometer-certified.
The movement itself is the caliber MT5652. As you probably know, chronometer certification means that only the movement has been tested. After the testing and certification process, the movement is cased by Tudor. However, what I find particularly nice is that Tudor ensures its movements are more accurate than the chronometer standard dictates. They average -2/+4 seconds per day, exceeding the COSC's standard of -4/+6 seconds per day.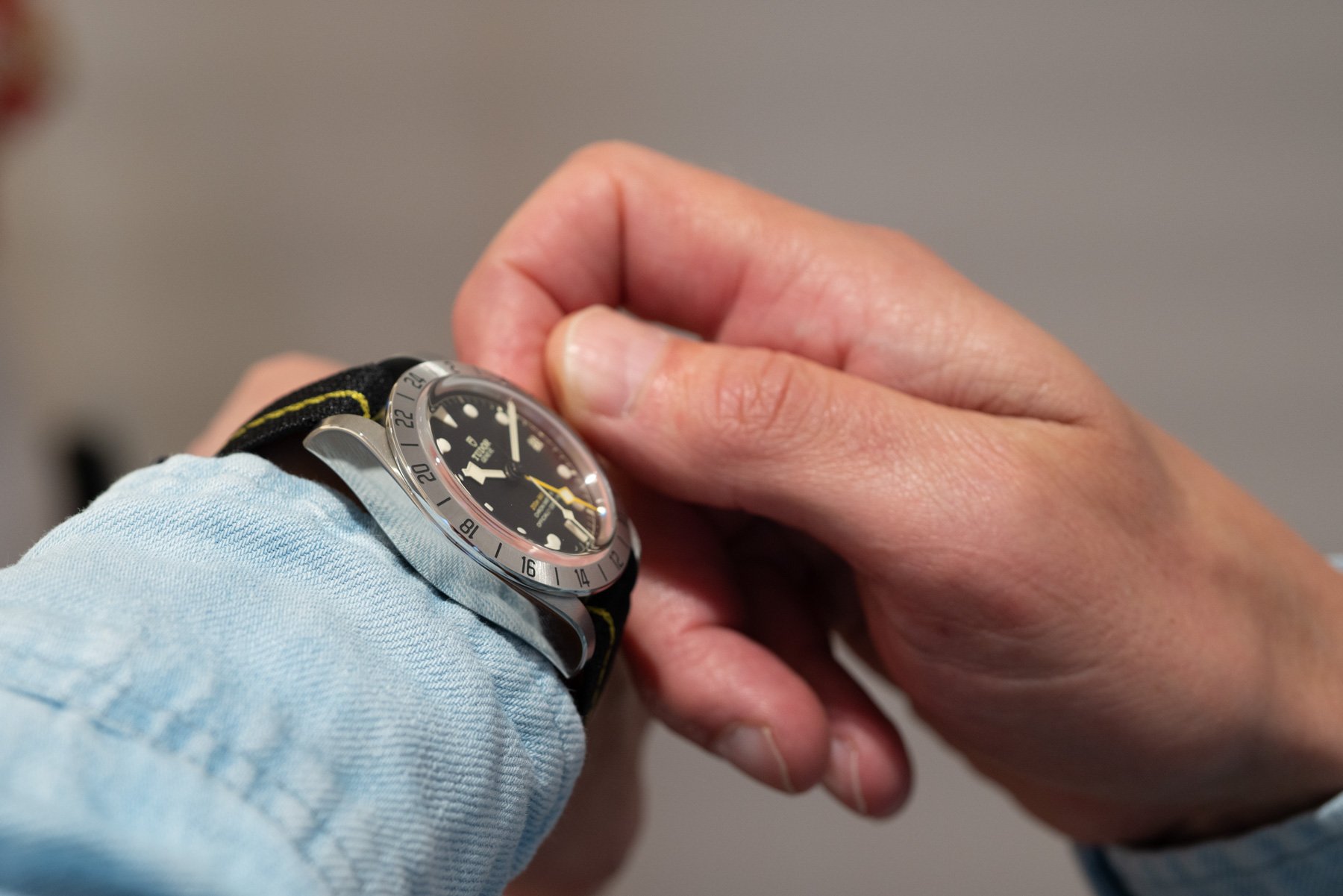 Some afterthoughts
During the first day of Watches And Wonders, I received an incredible amount of direct messages asking me about the thickness of this Tudor Black Bay Pro. It measures 14.6mm in height, which certainly isn't thin. But then again, neither was the Explorer II 1655. I always try not to judge a watch by its on-paper specs, and instead, just give it a try in real life. In this case, it's still a thick watch on the wrist. Basically, this is because of two factors. First is the case design, which is quite chunky, but it's also due to the thickness of the movement (7.52mm). It's twice as thick as AP's extra-thin caliber 2121 or 7121, for example. Let me share my thoughts on this matter.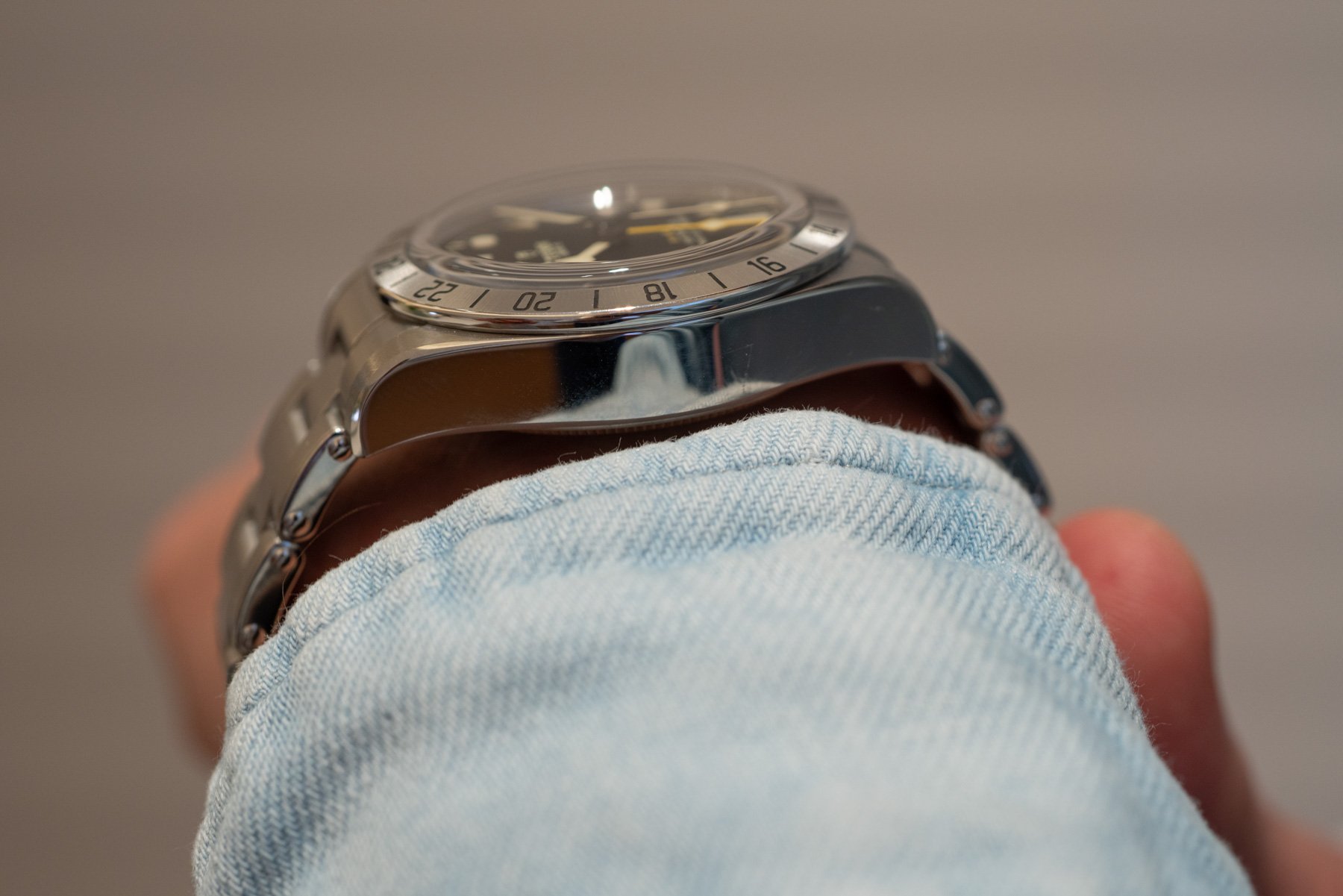 The case design is one thing, and perhaps Tudor could have made the profile a bit sleeker, adding thickness only where necessary. But the Tudor case also has a certain height from lug to lug, and that's simply a design choice. As for the movement, there's a financial aspect to it as well. Making a movement slimmer would increase the manufacturing costs disproportionally, making the Tudor way more expensive in the end.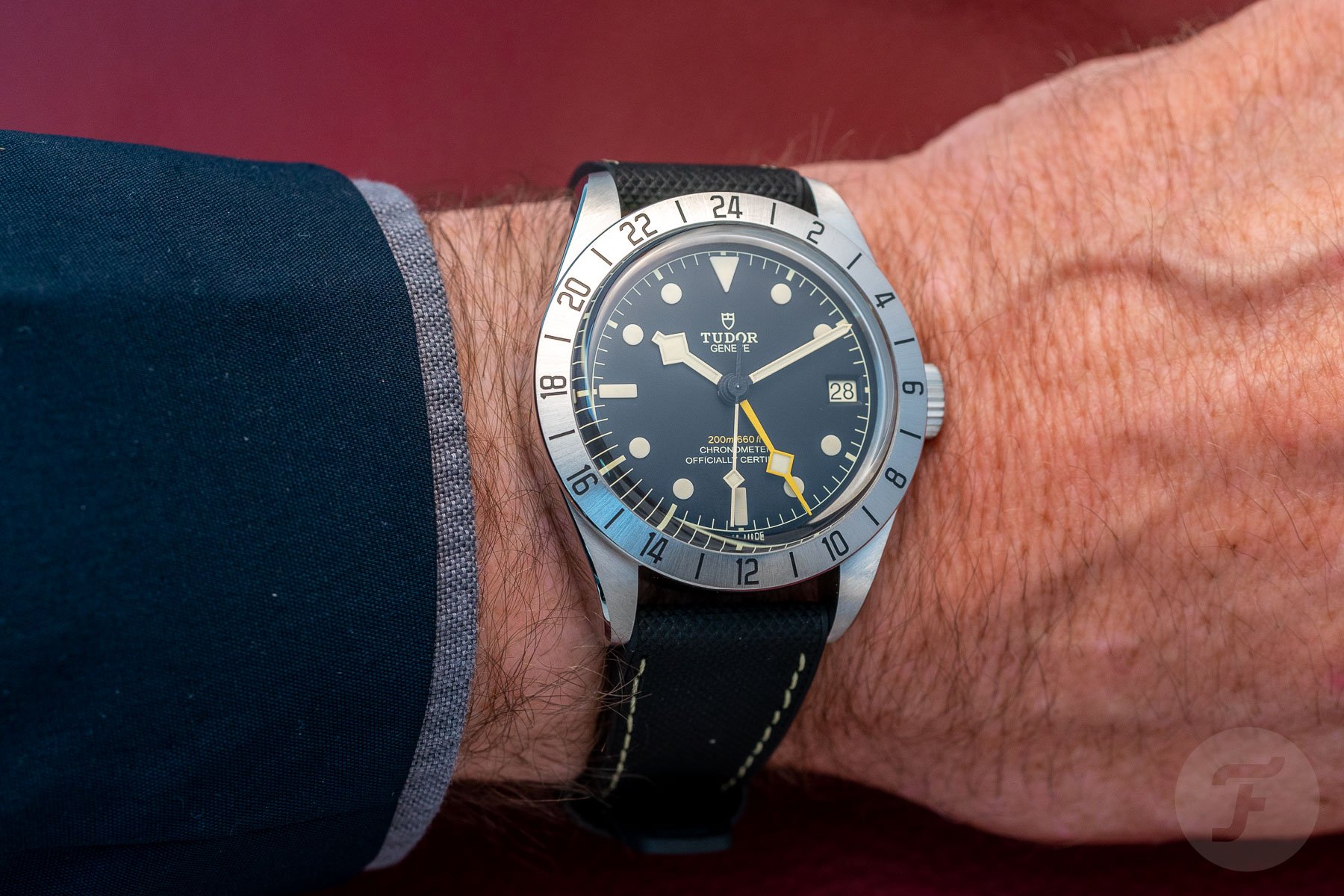 Is it a bad thing, then? For me, it's not. When wearing the Tudor Black Bay Pro, it simply didn't bother me. We exaggerated it a bit in some of our photos, but on the wrist, looking at the watch from the top, I don't have issues with it. I happen to find the Black Bay Pro a handsome watch that's available at a very attractive price point. It wears comfortably on the wrist, especially when combined with the bracelet.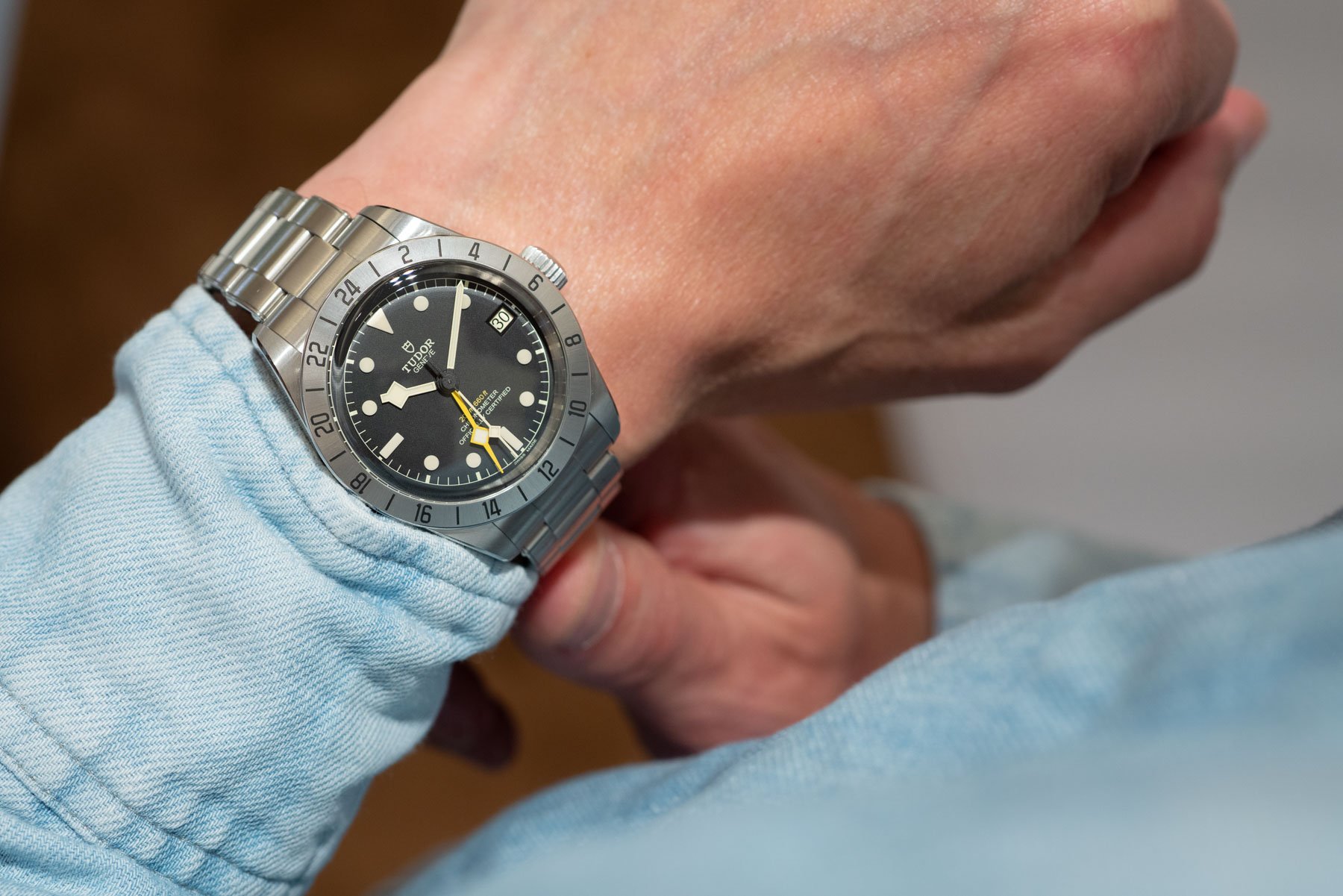 I am not bothered by being cool or not (find that discussion here). I just want to wear a nice watch. And I wear a watch for me, not for anyone else, so I don't care how a watch is perceived by others. I am also completely aware of the history of Tudor and where the brand gets its inspiration from, and I am fine with that. The Tudor Black Bay Pro has quite a bit to offer with its water-resistance of 200 meters, extra timezone, power reserve of 70 hours, high-quality finishing on the case and bracelet, T-fit clasp with micro-adjustment, and great overall design. In that regard, I think the Tudor Black Bay Pro on a bracelet (reference M79470-0001, retail €3,770) is a pretty nice watch for the enthusiast.
Have you checked out the Black Bay Pro in the metal? If so, let us know what you thought of it. You can also find and follow me on Instagram @rjbroer