Triple Love – Swatch's Annual Valentine Day Special
Just like every year, Swatch comes up with a special watch for Valentine's Day. For 2019, Swatch introduces the Triple Love watch. A transparent plastic 34mm case with three hearts on there, in different red and pink tones. The strap is white and has hearts all over it. The Swatch Triple Love comes in a special Valentine's Day box.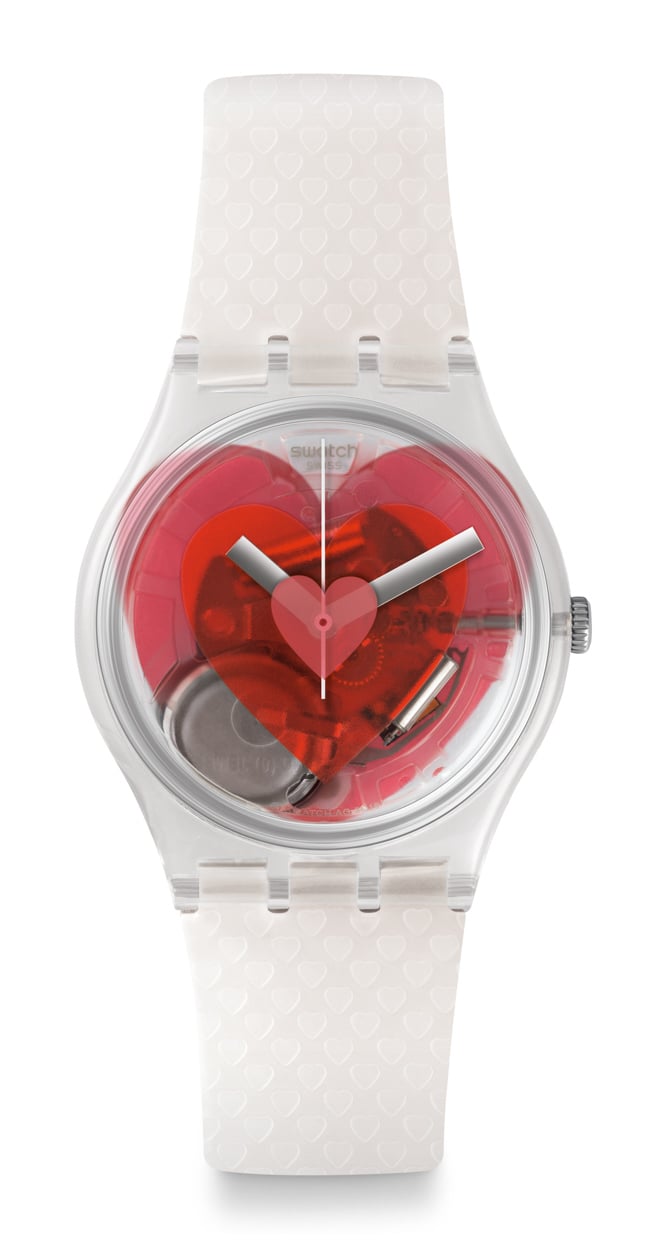 This watch will be available starting January 10th in all Swatch boutiques and via their online shop.
For the die-hard Swatch collector probably a must-have. In the past Swatch released many Valentine's Day specials. On Squiggly, the official vintage Swatch dealer, you can find many models from the past for sale. Especially the Chinese and Taiwanese Valentine's Day specials seem to be collectable, based on their relatively high price tag.
In 2017 for example, Swatch introduced this Planet Love watch for Valentine's Day. It was a numbered watch (14999 pieces) with a special Valentine's Day gift box. This watch has reference GZ307 in case you are looking for one. Squiggly ran out of stock, but you can find the product page with more details here.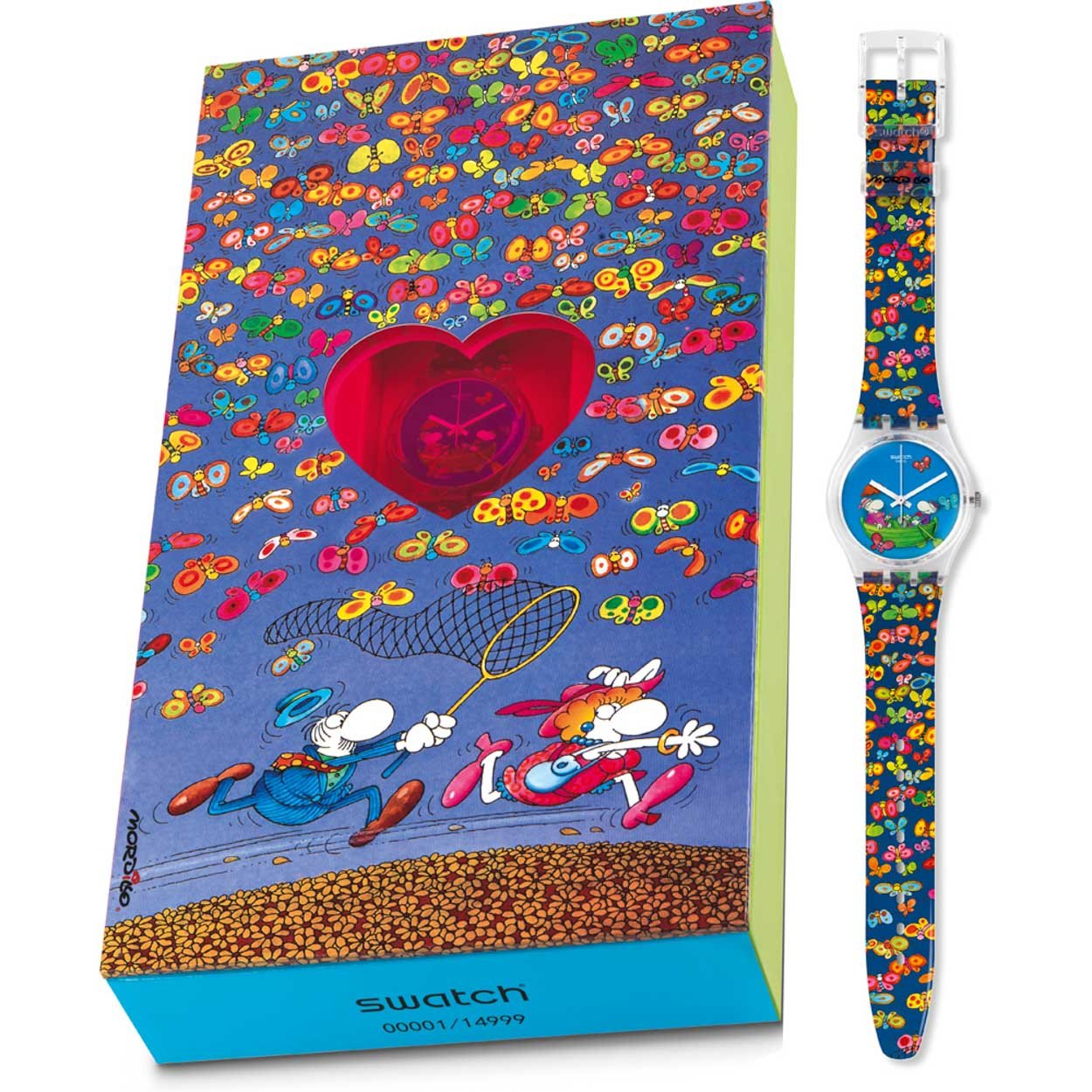 In 2018, Swatch celebrated Valentine's Day with their Hearty Love watch. Again a numbered edition, of 7654 pieces. This watch has reference GZ314S. This one is also out of stock, but a detailed overview can be found on Squiggly's website here.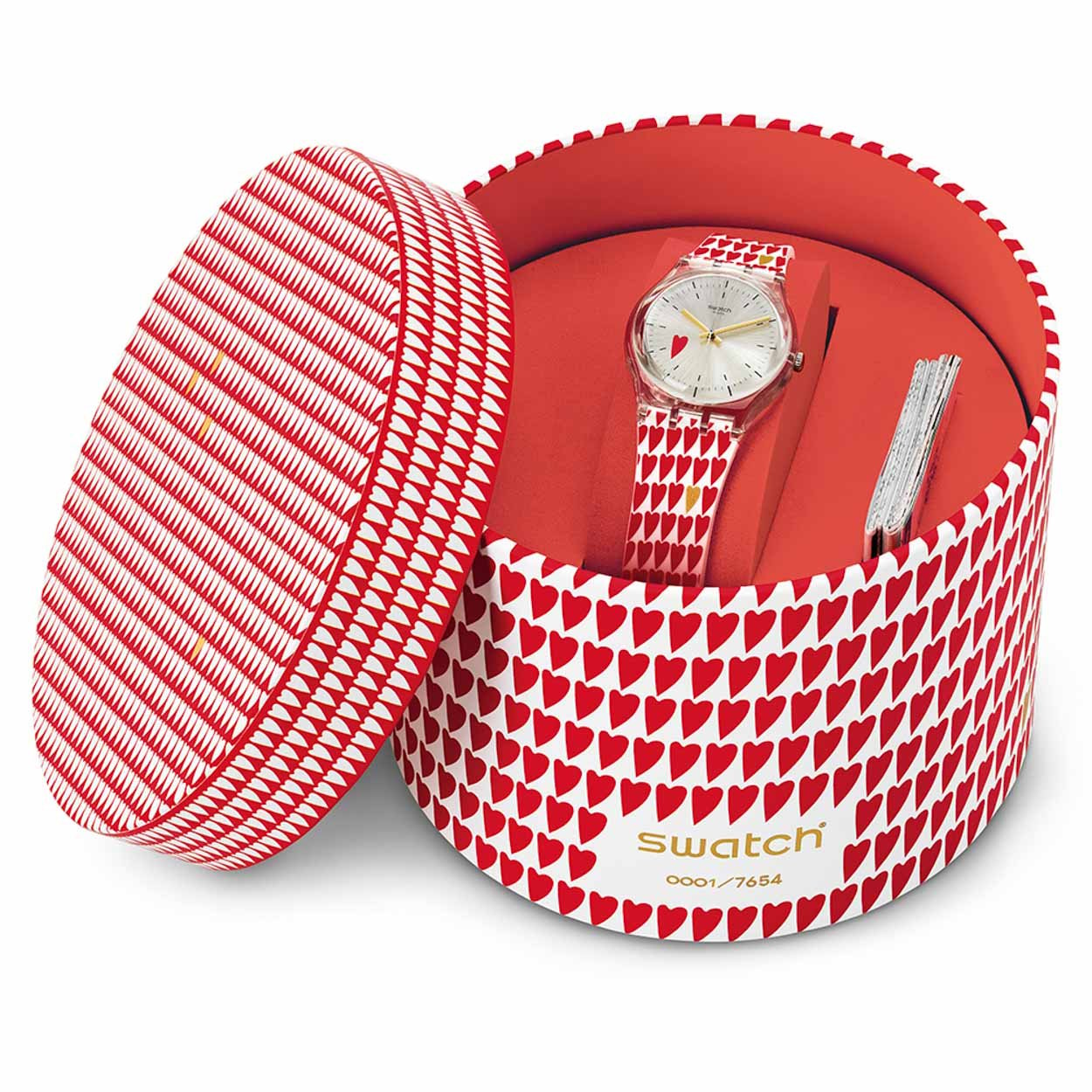 The Taiwan Valentine Honey Bear, for example, a limited edition from 2006 (1314 pieces only) is a rare one to own. According to Squiggly, the meaning of the number 1314 is "I will always love you". This sugar-sweet box can be found on Squiggly as well but is not in stock right now.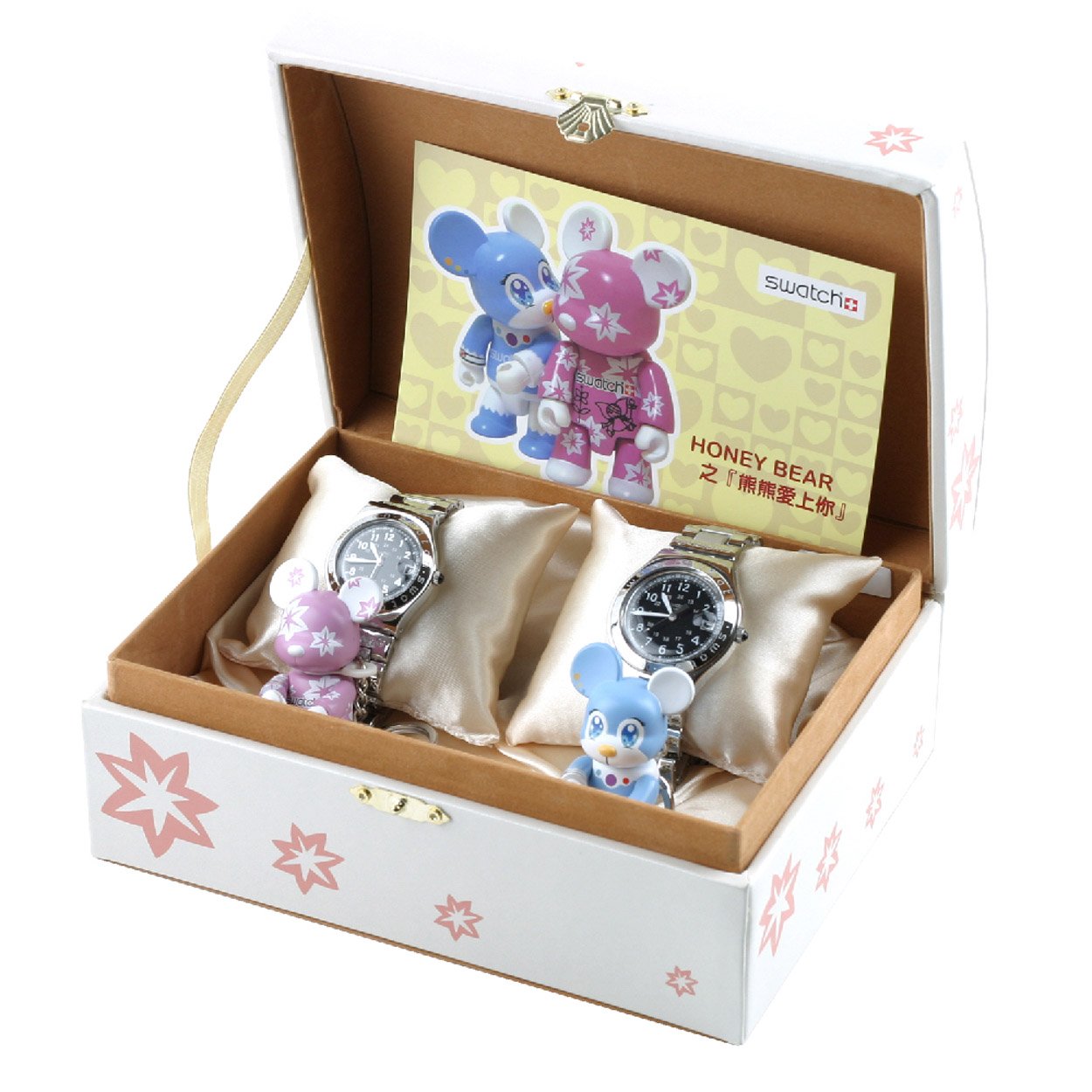 Swatch Since 1983
We have a weak spot for Swatch, as you can read in this article on the Swatch Automatic for example.
The late Nicolas Hayek founded Swatch in 1983, and with the plastic quartz watches that many 'serious' collectors frown upon today, he saved the entire watch industry. Quartz watches ruined the Swiss watch industry in the 1970s and early 1980s, and while brands like Omega, Rolex, Longines etc. also made quartz watches, it was these cheap models from Asia that people spent their money on. Cheap, reliable and you could just toss them away when they stopped working and get another one. With Swatch, Hayek managed to produce a competitive product to those cheap quartz watches from Asia. With an ingenious construction of the watch, that required fewer parts than most quartz watches, he was able to reduce the costs by 80% compared to the average price of a quartz watch. Besides, the watches were immediately perceived as fashionable and trendy. From the first moment of introduction in Zurich in 1983, the Swatch watches were an instant hit. Worldwide.
Its brand name, Swatch, refers to 'second watch' (and not Swiss watch!), as these were meant to be an accessory rather than a serious watch. 
With these plastic Swatch watches, the Swatch Group (then Société de Microélectronique et d'Horlogerie) made so much money, that it enabled them to go out and save some of the existing high-end watch brands. Part of the Swatch Group is Swatch (of course), Certina, Mido, Hamilton, Longines, Omega, Blancpain, Glashütte Original, Breguet and Harry Winston, for example. However, Swatch Group also owns production companies such as ETA (movements), Nivarox (springs), Comadur (sapphire, ceramics), Simon et Membrez (cases) and so on. You could say that without those fashionable Swatch watches in the 1980s, the watch industry would probably have looked very different than it does today.