Swatch x Rijksmuseum Collaboration – Available Now!
Rembrandt, Vermeer, Van Gogh, to name just a few of the painters of which you can admire their work in the Rijksmuseum in Amsterdam. One of the main attractions of Amsterdam for sure, especially if you are into art. Swatch decided to collaborate with the Rijksmuseum and comes with three watches that are available as of now. These three new watches are inspired by art from the museum and are part of the Worldhood Autumn/Winter collection from Swatch. These watches are the Swatch Dutch Skies, Swatch Pink & Versa and Swatch Lady Buzz.
For the introduction of the Dutch Skies, Pink & Versa and the Lady Buzz, we have been invited to the Rijksmuseum in Amsterdam. In all honesty, if you're a local, it isn't very common to visit the Rijksmuseum more than a handful of times in your lifetime. So it was highly appreciated that Swatch decided to hold the introduction in the Rijksmuseum, which gave us the opportunity to have a look at the recently renovated museum. Over 8000 pieces of art can be admired in this museum, as well as historical objects that date back to the year 1200.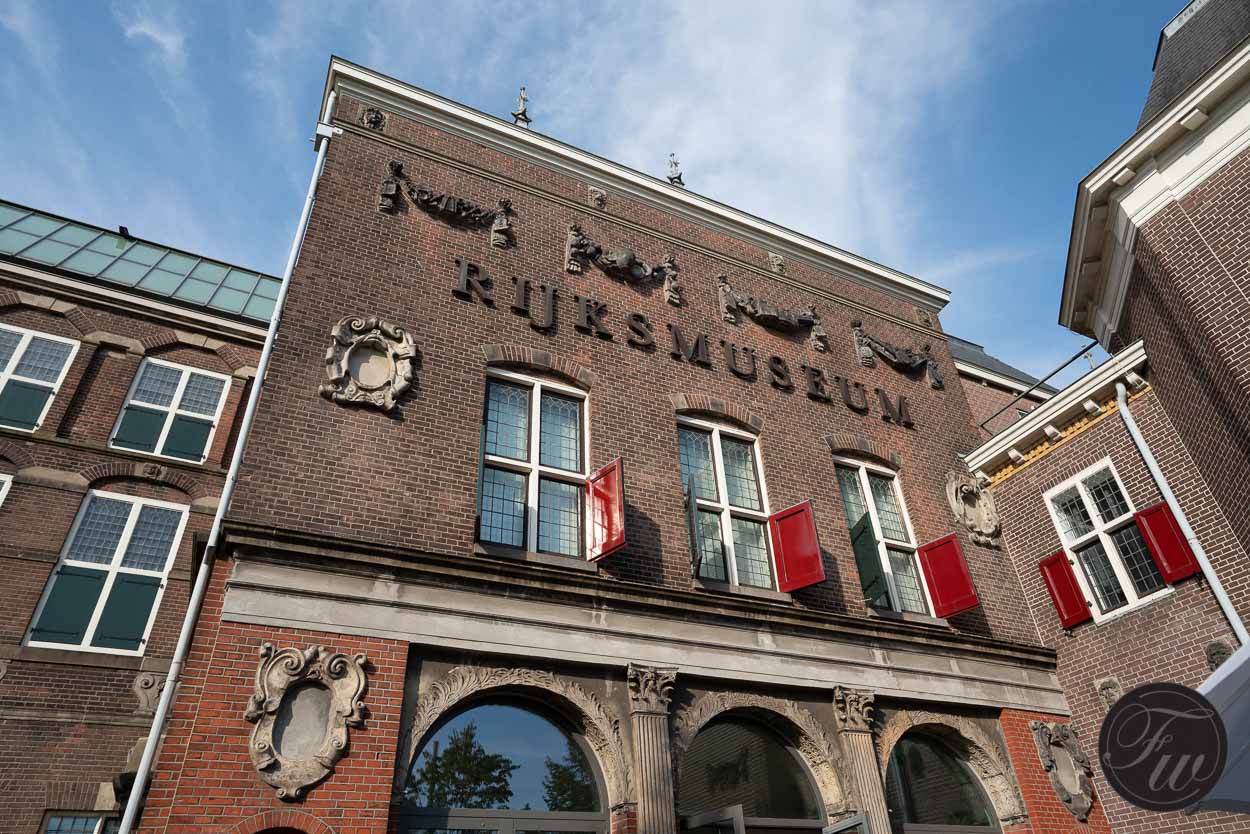 To be honest, this introduction was also interesting to us as we hardly noticed any of the usual suspects that we come across during watch events. As you can see from the photos we took during the evening, the place was crowded with fashionistas and artists. Let's just say that Gerard felt more at home than Bert. For a while now, it seems that this is the direction that Swatch is going to. Horological wise, Swatch might not be super interesting for most of our readers. Swatch is about expressing yourself. That said, most of our team members (sorry Gerard) grew up with Swatch as just one of the few options in the 1980 and early 1990s. You either had a Casio or a Swatch. Gerard is quite a Swatch collector though and enjoys going to Swatch events and mingle with the crowd. I have a box full of Swatch myself, wherever I go, I always try to pick up a local Swatch edition if there's any. Most recently, I was in Russia for an event and picked up the 'Mokba' (Moscow) edition that is only available in the Swatch Boutique in the Gum in Moscow. In the meanwhile, I've collected a box full of Swatch watches, from early quartz models up to the more recent Sistem51 watches with a self-winding movement. These watches are fun to collect, and some of them are actually very wearable.
The Swatch Dutch Skies and Pink & Versa models have a retail price of 50 Euro. The Lady Buzz is a bit more expensive at 70 Euro. All three models are available via the Rijksmuseum Shop as well as Swatch boutiques and their online shops.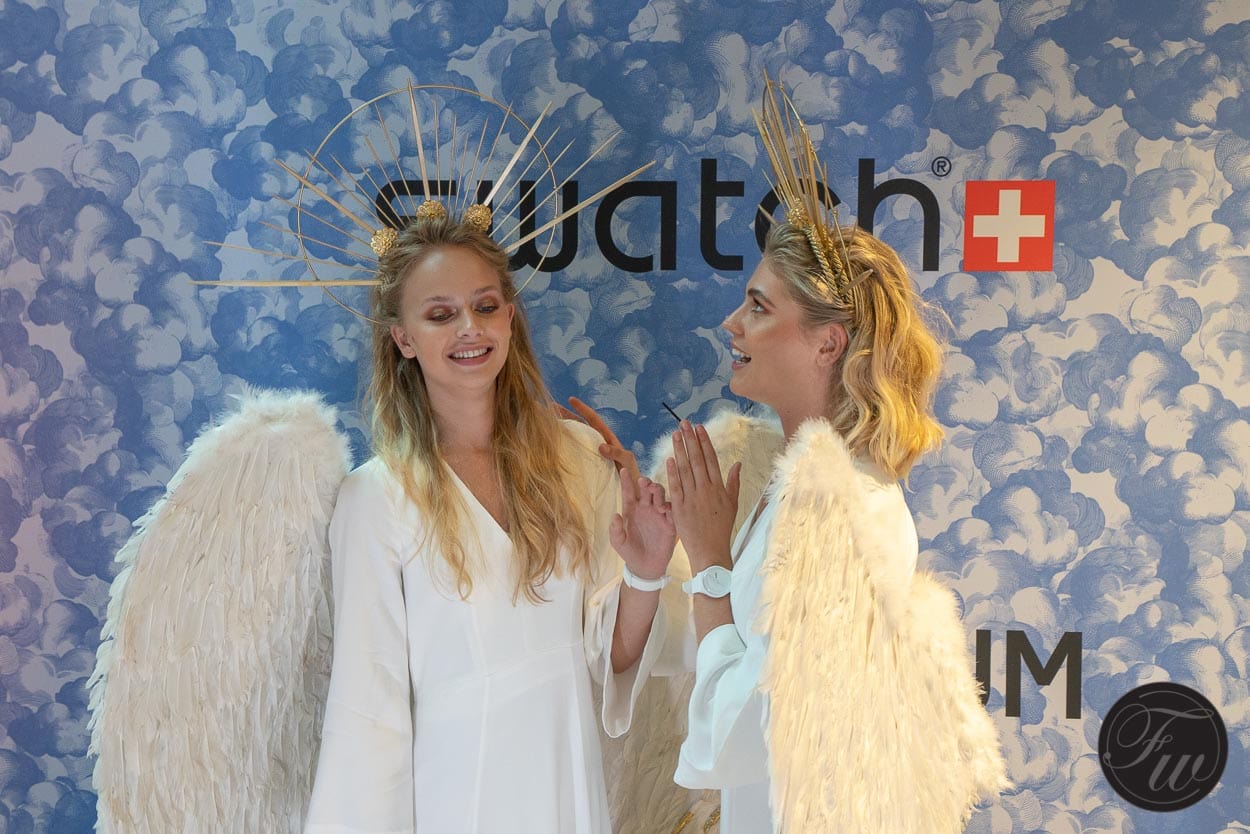 Swatch Dutch Skies
This watch, with reference GE263, is based on a painting from the year 1635 by Jacob Neefs ("Spektakel met schip en vuurwerk en de zuilen van Hercules" / "Spectacle with ship with fireworks, and the columns of Hercules"). This watch has a diameter of 34mm (like most Swatches have), 8.75mm in height and is water resistant to 30 meters. You can order it here or visit your local Swatch boutique and ask for the GE263 reference.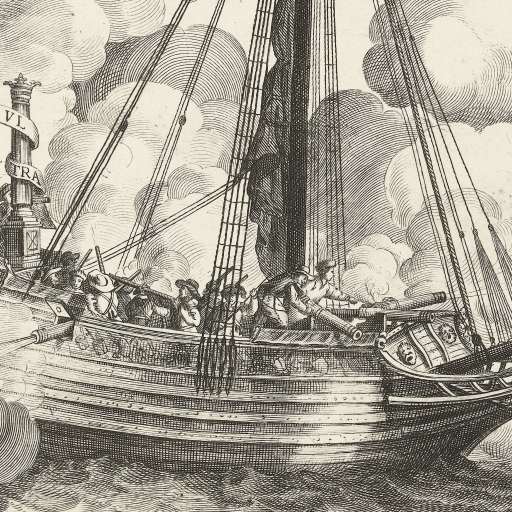 Swatch Pink & Versa
Another lovely Swatch edition, reference GB310. This watch is loosely based on an artwork of Cornelis Cornelisz, from 1592. This painting is titled 'The Fall of Man' and since 1815, in the possession of the Rijksmuseum. According to Swatch and the Rijksmuseum, a modern filter to the world of ancient art. Honouring the arts and making the untouchable more accessible is the key of this new museum collaboration. Besides the design, this watch has the same specifications as the Dutch Skies watch. You can order the Swatch Pink & Versa reference GB310 here.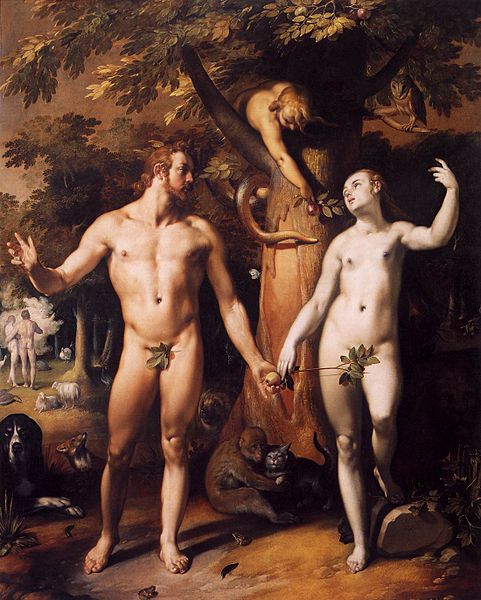 Swatch Lady Buzz
Last but not least, the Swatch Lady Buzz. Lacquered wood and fabrics, inspired by the art objects in the Rijksmuseum. A bit far-fetched perhaps, but I have little knowledge of art. I think it just looks nice and that, is in the end, all that matters. This Swatch Lady Buzz has reference SUOR113 and is the most expensive of the bunch, with a retail price of 70 Euro. The Swatch Lady Buzz is also a bit larger than the other two watches, as it has a diameter of 41mm and a thickness of 9.85mm. It is simply a beautiful looking piece and can be ordered here.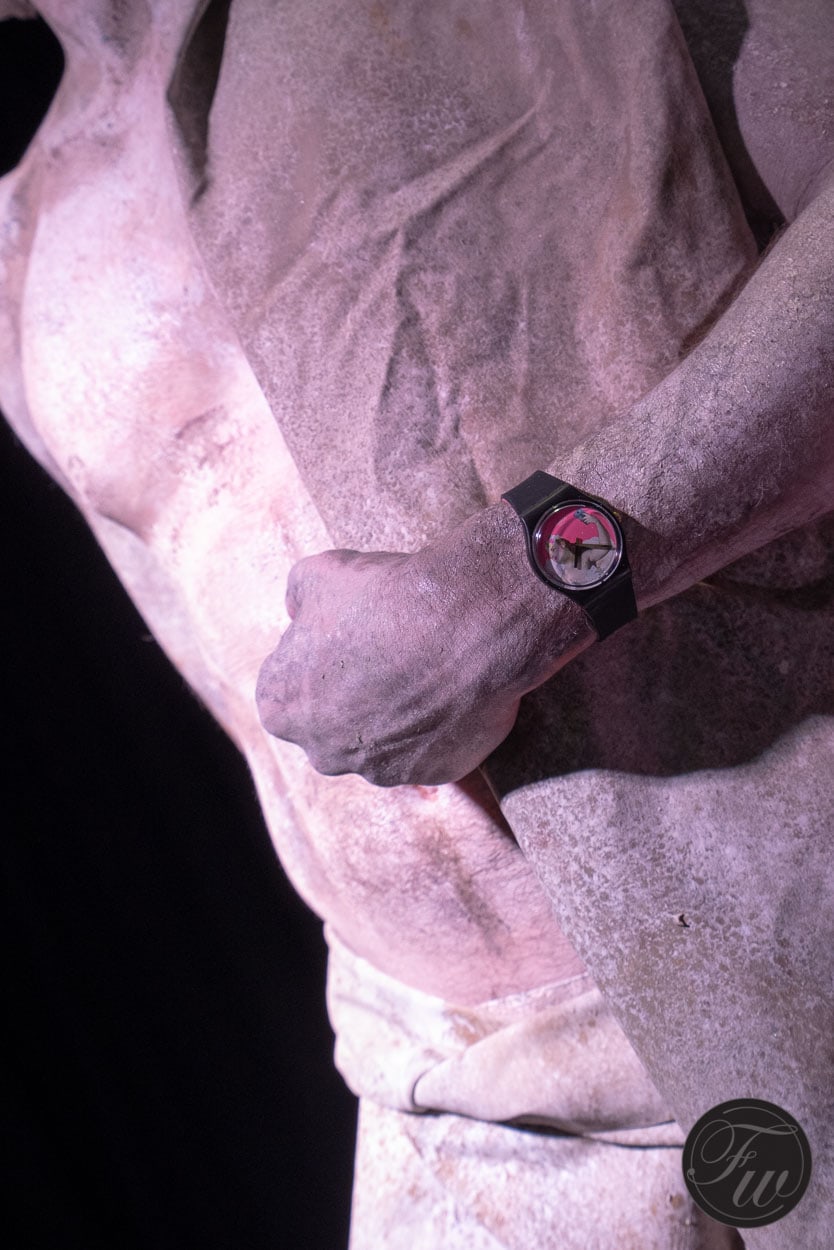 Whether you order the colourful Swatches online or during your visit to the Rijksmuseum, they are a great addition to any Swatch collection. When you're a fan of Swatch, consider joining the official Swatch Club. Not only will you be able to buy that Club special, you are also invited to join events with other Swatch collectors. You can find more information about the Swatch Club here.
Swatch – Since 1983
The late Nicolas Hayek founded Swatch in 1983, and with the plastic quartz watches that many 'serious' collectors frown upon today, he saved the entire watch industry. Quartz watches ruined the Swiss watch industry in the 1970s and early 1980s, and while brands like Omega, Rolex, Longines etc. also made quartz watches, it were these cheap models from Asia that people spent their money on. Cheap, reliable and you could just toss them away when they stopped working and get another one. With Swatch, Hayek managed to produce a competitive product to those cheap quartz watches from Asia. With an ingenious construction of the watch, that required fewer parts than most quartz watches, he was able to reduce the costs by 80% compared to the average price of a quartz watch. Besides, the watches were immediately perceived as fashionable and trendy. From the first moment of introduction in Zurich in 1983, the Swatch watches were an instant hit. Worldwide.
Its brand name, Swatch, refers to 'second watch' (and not Swiss watch!), as these were meant to be an accessory rather than a serious watch. 
With these plastic Swatch watches, the Swatch Group (then Société de Microélectronique et d'Horlogerie) made so much money, that it enabled them to go out and save some of the existing high-end watch brands. Part of the Swatch Group is Swatch (of course), Certina, Mido, Hamilton, Longines, Omega, Blancpain, Glashütte Original, Breguet and Harry Winston, for example. However, Swatch Group also owns production companies such as ETA (movements), Nivarox (springs), Comadur (sapphire, ceramics), Simon et Membrez (cases) and so on. You could say that without those fashionable Swatch watches in the 1980s, the watch industry would probably have looked very different than it does today.
More information about Swatch can be found here.
Swatch x Rijksmuseum
Find below a photo report of the introduction event in Amsterdam earlier this month, where the Swatch x Rijksmuseum collaboration was presented.