#TBT Buying A Watch: Rolex Submariner 5513
What price tag would make you pull the trigger on this 1970s Rolex?
Today we have a common example confirming how difficult the purchase of Rolex Submariner 5513 might be. Or how quickly it can become a nightmare for a neophyte collector.
Don't read this article on Rolex Submariner 5512 vs. 5513 that Robert-Jan wrote some time ago. It still brings me to tears. Especially the intro. RJ recounts how he paid €1,800 for the first GMT-Master 1675 he bought in 2003. Or the other one he bought 10 years later for €4,500. We are in 2020 today and Corona seems to be fading slowly. What next months will bring is still uncertain, but prices of Rolex GMT 1675 seem hopping comfortably above 10k mark. The vintage watch market clearly cares very little about the troubles faced by society.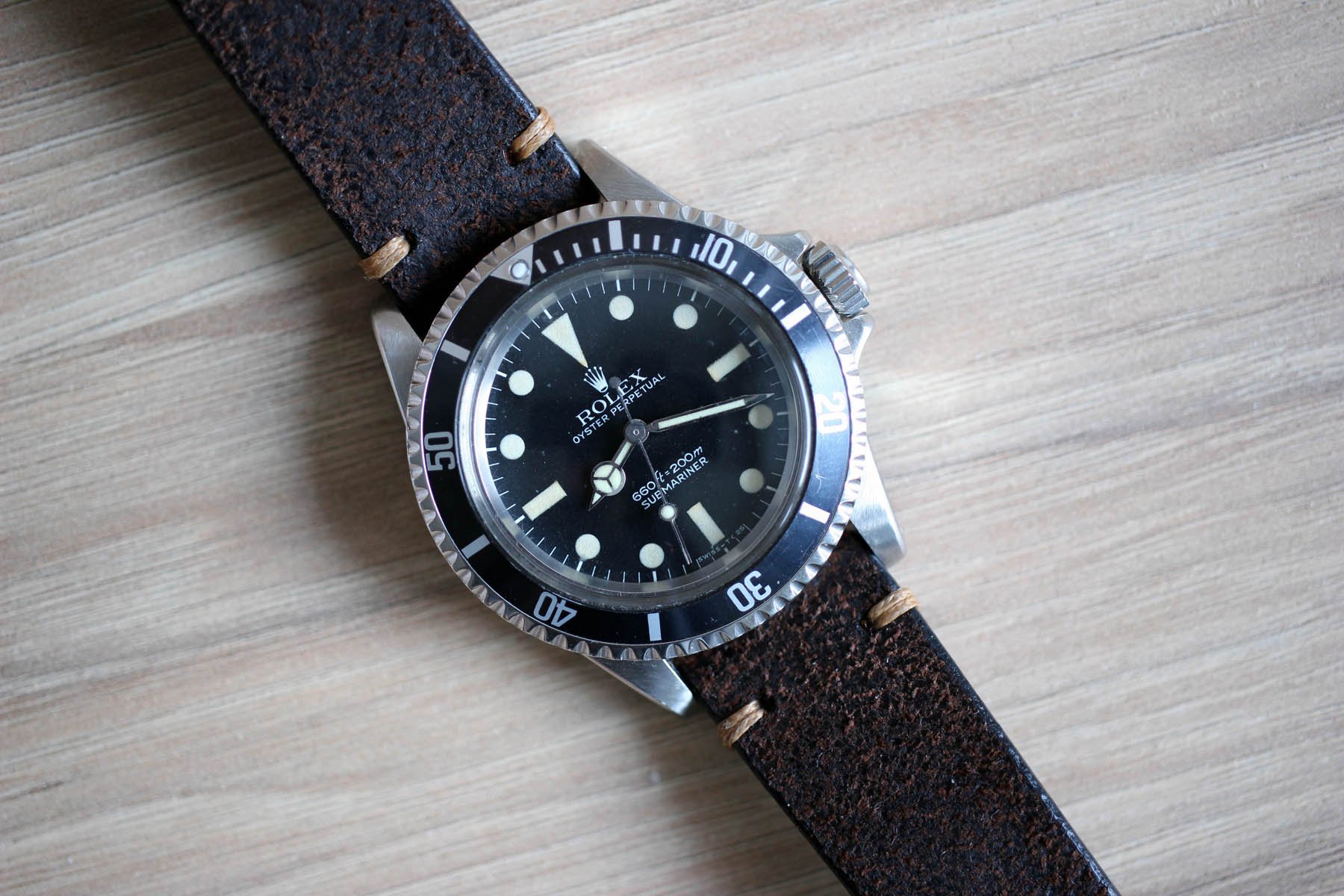 Submariner 5513
And when it comes to Submariner prices, it is much the same story. I am intimately aware of the actual pricing, as I have been after one for some time now. Of course, I made the mistake you and everyone else did — I foolishly spent my formative years being a child instead of seizing the opportunity to become a high-level watch collector when the hobby was considerably more affordable.
…patience is the order of the day.
But these are different times. I will not rush. I will not be rash. It doesn't bother me all that much that I have to bide my time. I am waiting for my "lucky" find. And although as time passes, barn finds become less and less likely, I'm a firm believer in the story (of ownership and acquisition) being as important as the watch itself. And so patience is the order of the day.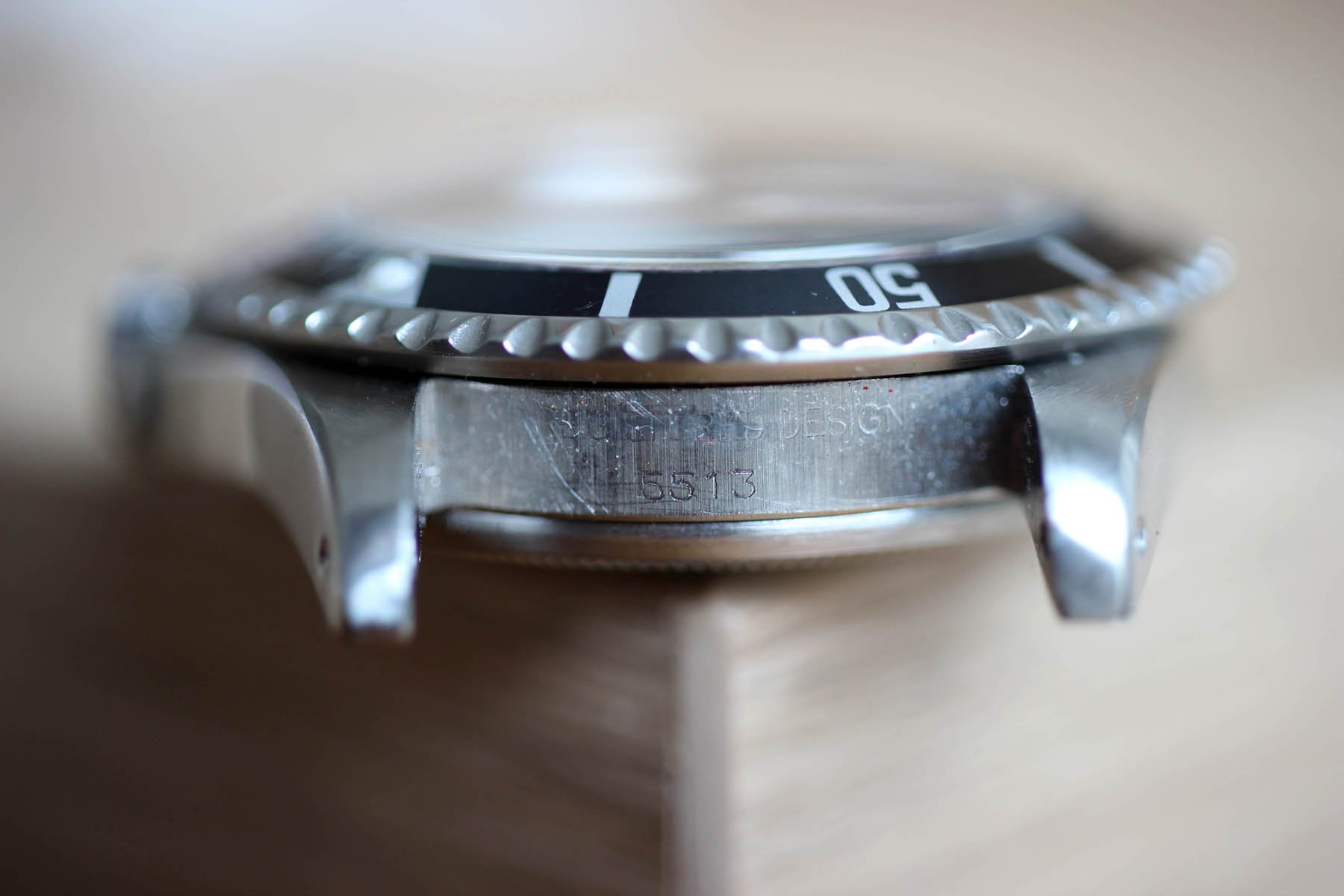 (Y)our choices today
With most of the events and tradeshows being closed and with limited opportunities to travel, collectors often look at online listings and/or Instagram feeds. My top piece of advice is to stay cool and calm. Don't act impulsively unless you are a "pro" that knows how to spot after-market modifications or component exchanges from a mile away.
Understanding 5513 differences
I am not here to give you a manual on how to land a perfect piece for no money. I just want to share the path I chose to land a 5513 and what I have learned from it so far. After fair research to be able to understand the basic differences between models such as "Meters First", "Bart Simpsons", or "Maxi Dials", I came to the conclusion I don't mind much and I won't be picky if any decent listing pops-up.
Basics
The 5512 was introduced in 1959 and was in production till 1980. The 5513 was introduced a few years later than 5512, in 1962 and was in production till 1989. Both 5513 and 5512 are no-date models, contrary to ref. Submariner 1680.
As there were fewer ref. 5512 Submariner models manufactured, ref. 5513 should be a little bit cheaper. 5513 watches with matte dials and "Feet first" printing appear most often. But I am only looking for models up until 1982, which is referred to as the year dividing the last true vintage and fist modern Submariner 5513.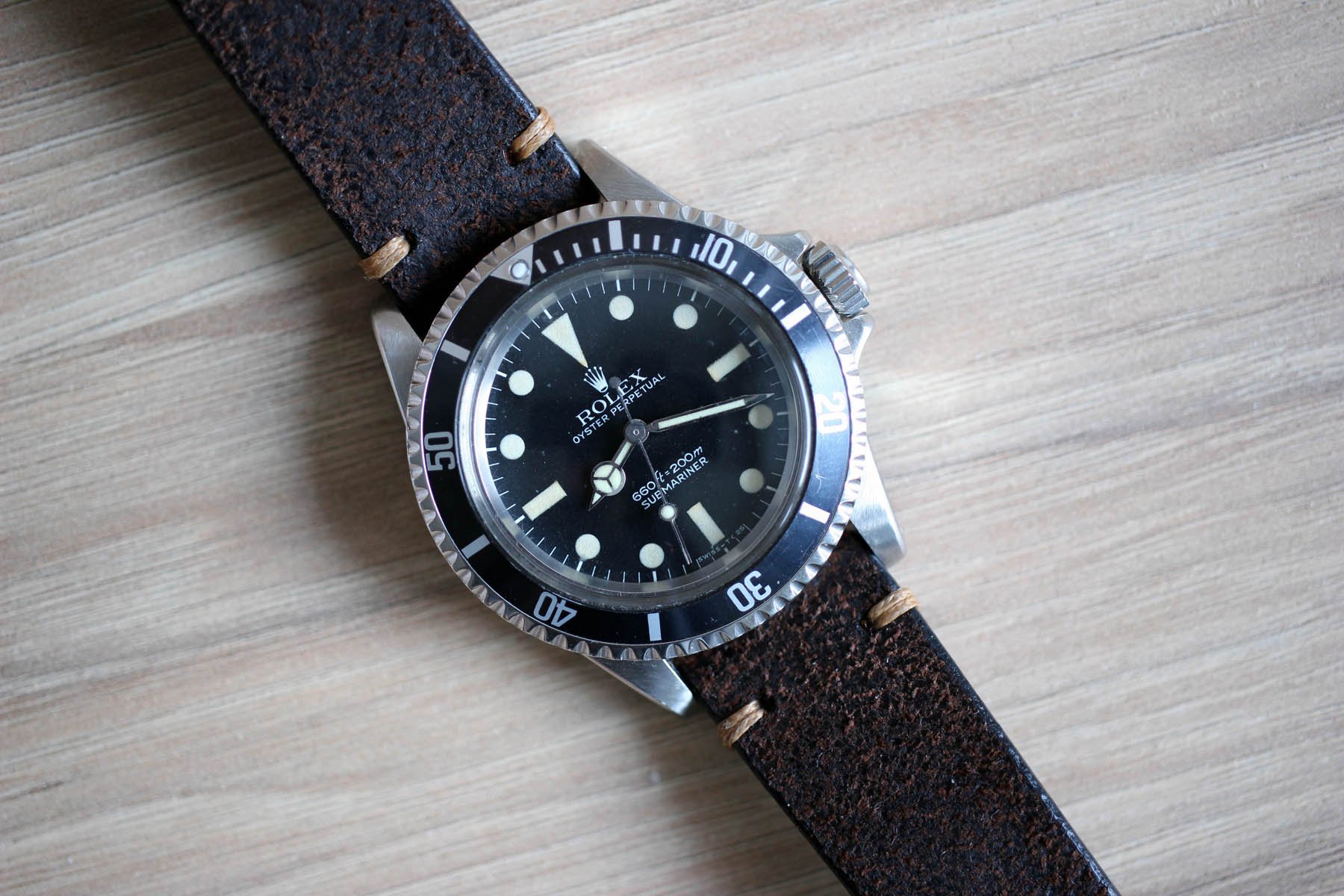 Slow-Buy rule
After you've done your research and have decided on the model you want, it's best to put the word out. Speak to dealers, speak to fellow collectors, speak to friends, ask on forums. I call this practice the "Slow-Buy" method. Simply, it means you should never make a decision alone. No matter how attractive the offering seems, it is always worth spending time to make sure.
Of course, if we're talking about a €300 divers' watch, then go ahead and pull the trigger if you like the look of it. But if you're about to spend a big chunk of money on Rolex Submariner, I would never dare make a judgment call without first mining the wealth of experience around me.
For the record, it's nice to discuss on forums and collect opinions there, but I always search for an opinion of a collector or a dealer that, ideally, I know in person. Having a network of trusted advisers is invaluable. Their personal experience and knowledge bank built-up over years of activity is worth its weight in gold. Building relationships is crucial. Dealers that aren't looking for quick profit don't mind taking a look at the shortlist of watches you put in front of them.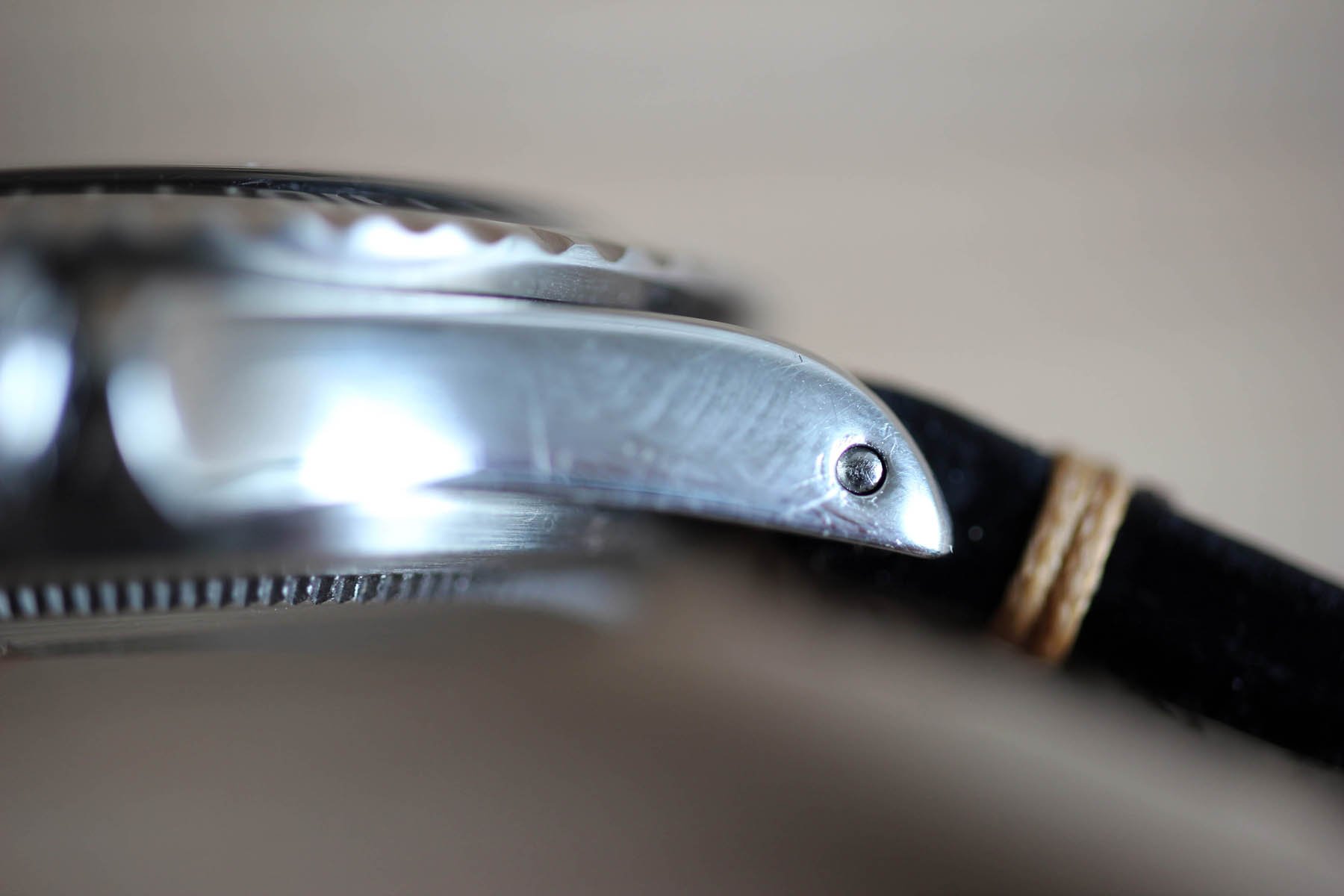 Unexpected offer
This buying strategy brought one 5513 Submariner right into my hands. Oftentimes, I only get pictures. This time I got the opportunity to spend a few days with the watch. A friend of mine who deals with modern Rolex watches remembered I was after a vintage Submariner. Recently he had the opportunity to resell a 5513, so he brought it to me. Just based on personal trust, he handed me a watch you are looking for.
As he deals modern only, he said he can't say much about the watch. He didn't disclose how much he paid for it, he just told me to suggest my price. Unsurprisingly, I found it a perfect topic for today's #TBT at least. How much would you offer for this 5513 Submariner? You'll get the opportunity to guess in the poll below…
First impression
The watch has the serial number starting 3.6xx.xxx, which suggests we're dealing with a 1970s Submariner 5513. Although the case has been polished, the job was done quite well. The lugs are still quite thick, with sharp edges. After two days I could tell for sure that the polished case bothered me and that I would prefer to wait for a more beaten but unpolished timepiece.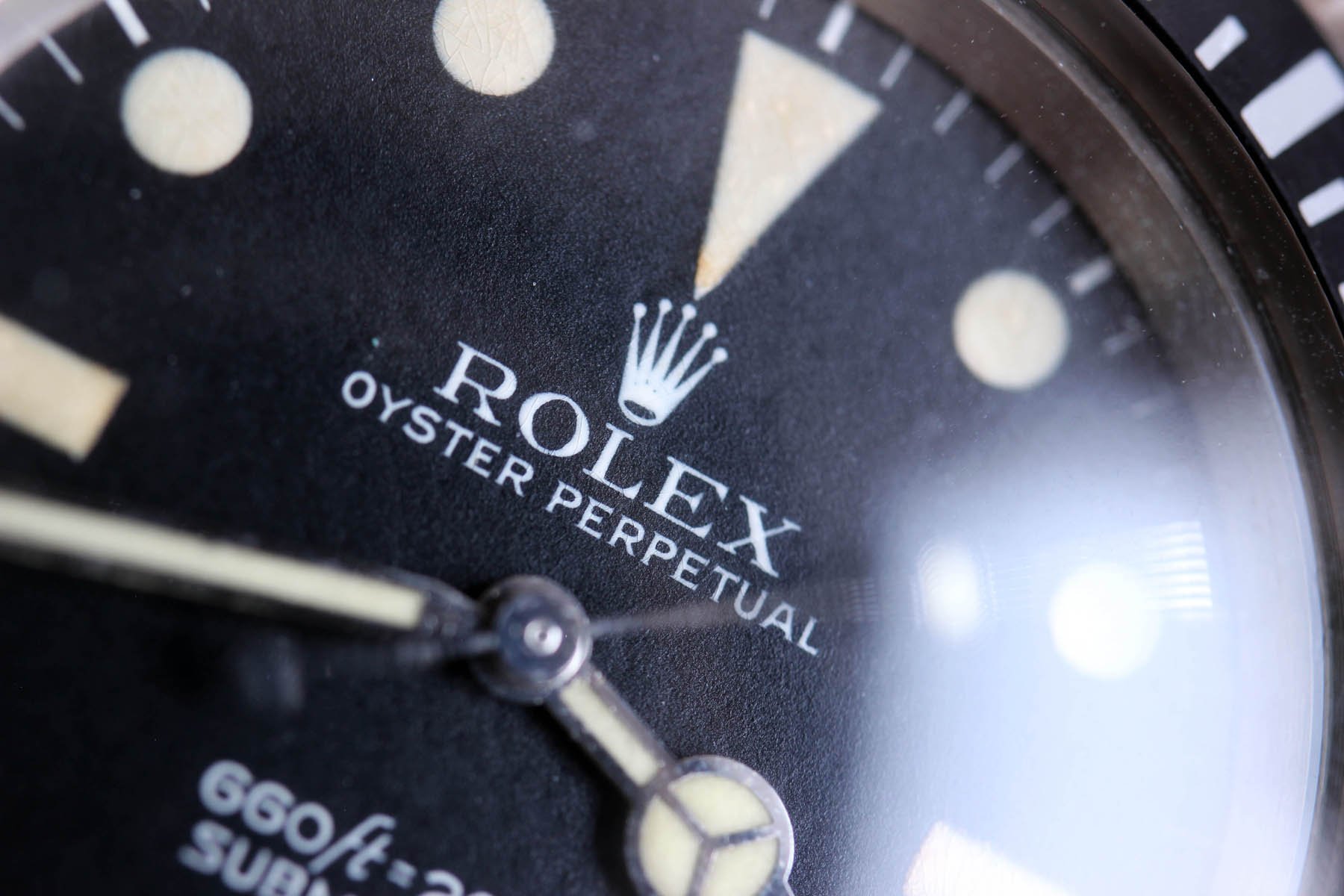 UV test
A UV test revealed that lume plots were totally dead (as expected), but the hands seemed to be quite lively. Their pale tone is very similar — almost identical — to the lume plots, but the hands had probably been replaced at some point. The same fresh shine comes also off the "pearl" or "pip", which draws attention to the bezel. A friend and collector warned me, that I should take note of the "long 5" on the bezel.
If we study the nuances of the 5512/5513 bezels, we find that the "long 5" bezel installed on this watch is from the earlier 1960s models. A quick google search discloses that the bezel itself might be valued $2,500-2,700, but the bottom line is simple — it doesn't belong to that watch. It's neither an original nor periodically correct replacement.
Dial cracks
When thinking of my 1675 GMT Master, I really like the thickness and intensity of a perfectly flat, matte dial. If you look at this 5513 dial, its surface is much more structured. When I examined the dial I found the lume plots were too flat. Under the magnifying glass, you can even see light borders of what seems as remnants of the original lume. Look into a gallery now and see what surprises the macro shots revealed. Cracks, mostly around the edge, occasionally proceeding further towards the center, are another letdown.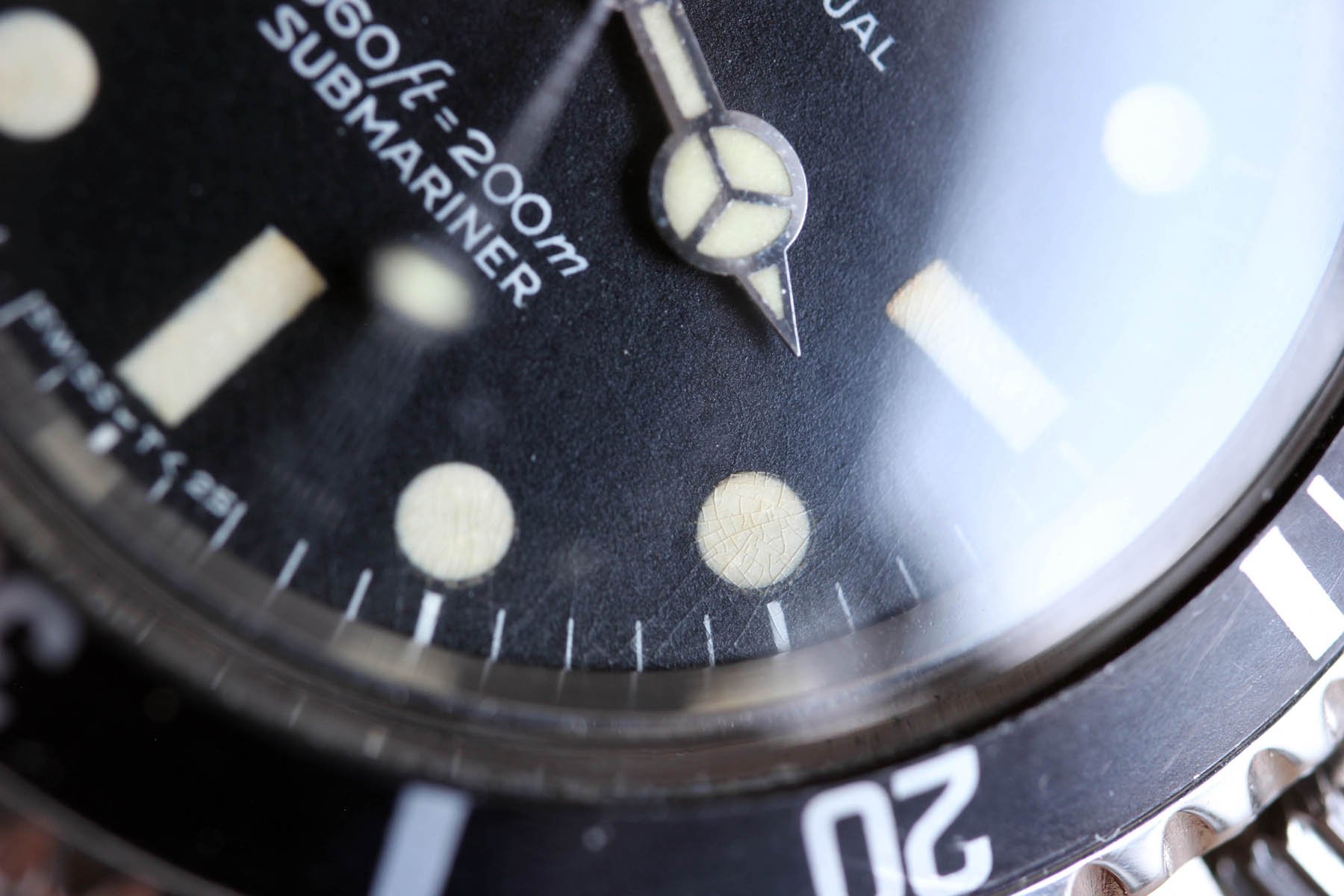 The movement
The last stop for me was a quick visit to my watchmaker to have a look at the 1520 movement. As you might have already guessed, provenance is not the strong suit of this watch. There is no history of the watch at all. Consequently, we don't know when it was last serviced. The movement seems clean, the screw heads are nice, so it seems this movement has been treated well.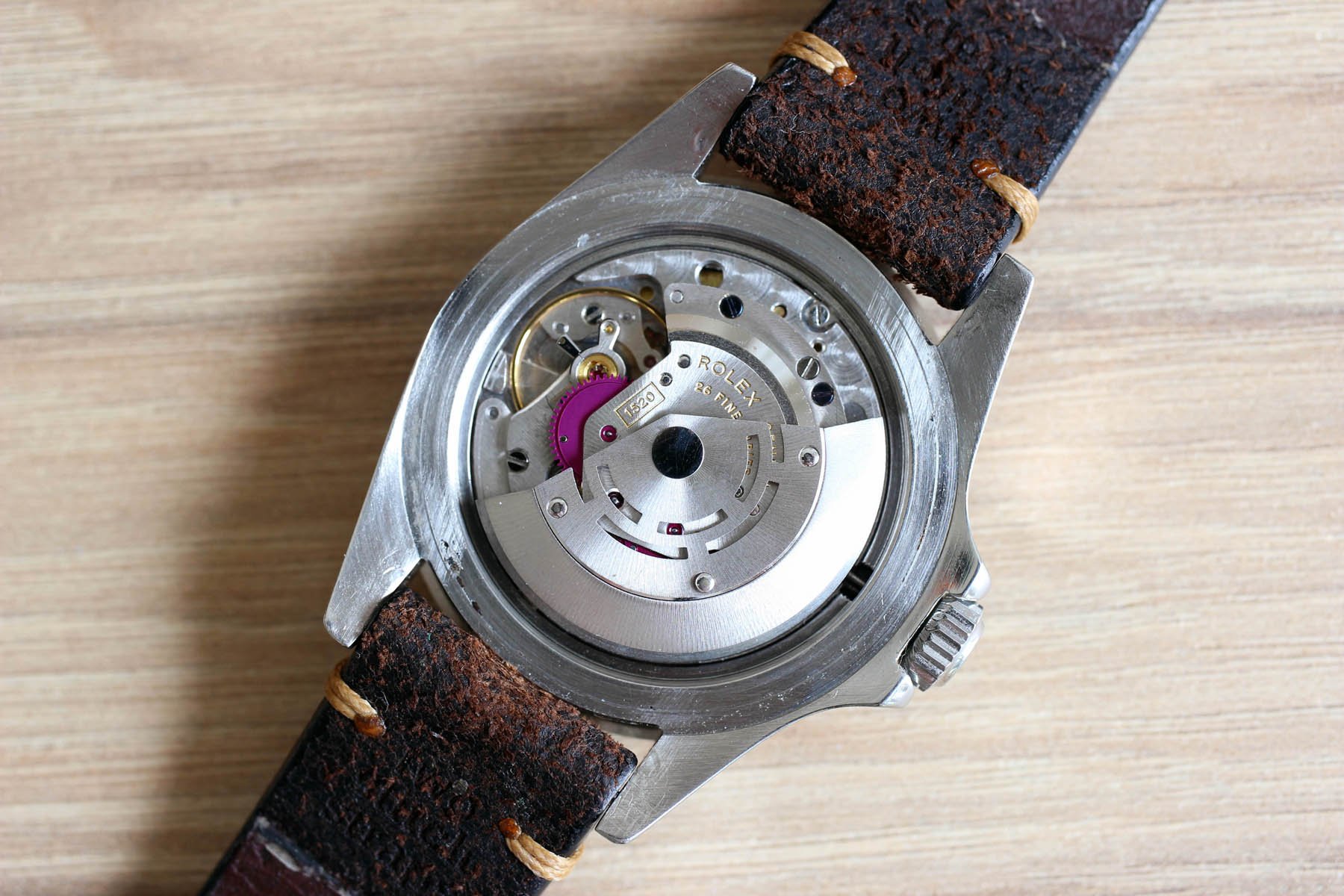 Verdict
This story depicts the daily struggle of a collector and how important it is to take proper care researching any watch you are about to spend a lot of money on. Buying modern Rolex is much easier, as vintage Rolex is a minefield full of speculators and, I call them, "mechanics" that like to put together quick flip hot-rods. In the end, I sent the pictures I took to one of the best experts in the field, Eric Wind. Eric's response was immediate and quite self-explanatory, "The watch is a dog's breakfast and not something I would touch."
So, here are questions: Are you "all-original-type" or are you comfortable with a bit of tuning-up? Just based on pictures without reading the facts explained in the article, what price would you pay for this Rolex Submariner 5513?
How much would you pay for this Rolex 5513?