#TBT Rare Sinn Decimal Chronograph Worn On A Very Special Day
Meet my son's future watch
Everything about this early 1970s Sinn Decimal is so special to me. Not only is it the rarity of the watch itself worth three existing pieces, but also the pretty unusual way I obtained it. I also had the Sinn Decimal on my wrist when my son was born.
Let's start with the last point. I believe that every watch collector thinks about what watch they will wear on the day when their kid comes into this world. I didn't have to and it's not that the choice was made. When my daughter was born, I actually didn't have the time to think about what watch to wear. She was born prematurely on a day when I happened to pick up another quite elusive watch, the Mido Rainbow Diver ref. 5907. I couldn't have wished for a more beautiful and special watch to be on my wrist that day.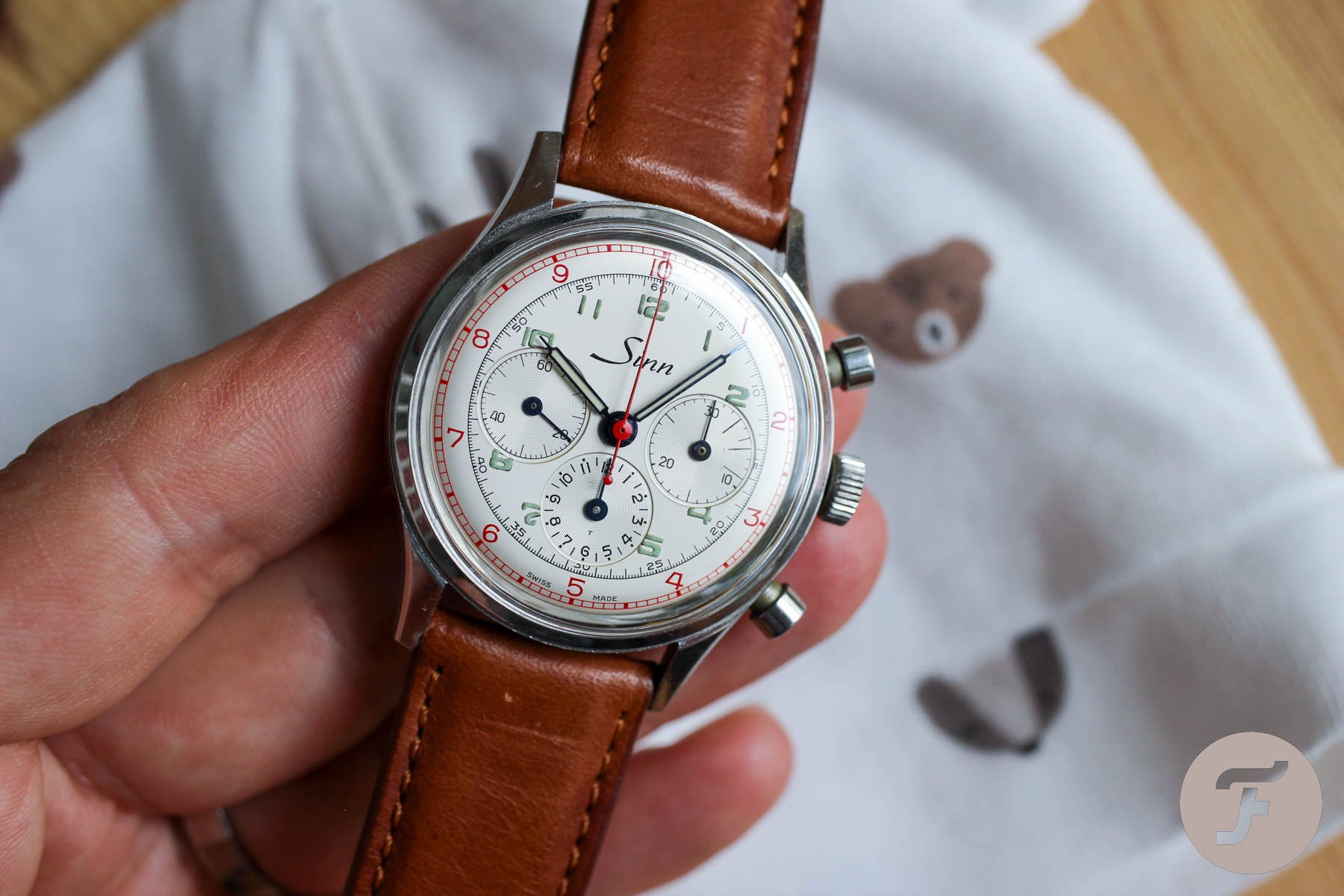 Sinn Decimal as an accidental choice
Before our son was about to arrive, I thought about what watch to wear a few times. I had no idea or preference, even thinking about it honestly seemed a bit ridiculous. Why? I just wanted him to be healthy and so I always cut the thought experiment short. It all came together spontaneously a few days before he was born. I got a call from my watchmaker that my chronograph I left with him for a service was ready. He sent me the watch and I unboxed it.
When I laid my eyes on the Sinn logo it immediately hit me. I live in Slovakia, a small country in the heart of Europe and the pronunciation of Sinn is the same as the Slovak word "syn". And "syn" means "son". My wife was sitting next to me when I opened the box. I looked at her and told her we have a watch for our "Sinn".
Gallet vs. Sinn Decimal
Gallet Decimal chronographs hold a special place in many collectors' hearts. Mostly you can find models with two sub-registers. Gallet aficionados know all about three Gallet Decimal chronographs with three sub-registers. Their value would easily reach the $8k or $10k mark. The Gallet Decimal in the picture above is one of three known examples and belongs to my Gallet friend Daniel Horton. I met Daniel through a dedicated Facebook Group specializing in Gallet watches. Daniel's grandfather used his EP4 Decimal when he was working with Carl Norden on the now-famous WWII bomber sight (the Norden bombsight). After a brief research dive that Daniel and I did, we realized there are also three other Decimal watches similar to Gallet, only branded Sinn instead.
Why is the Sinn Decimal a special watch?
Amanda Slaz has a fascinating collection of Gallet watches that includes many special models. Her encyclopedia-level knowledge of Gallet history is as fascinating as her personal watch collection. This is how Amanda explains how the Sinn logo landed on such a special watch: "Gallet, in partnership with their Jeanneret Excelsior Park cousins, produced numerous watches under a private label for Helmut Sinn." Sinn is one of the brands that has endured throughout time and kept high standards and a clear product portfolio even after Helmut Sinn sold the company in 1994. Helmut Sinn was a legend, his watches are highly regarded and the Sinn Decimal made by Gallet only proves his fine taste.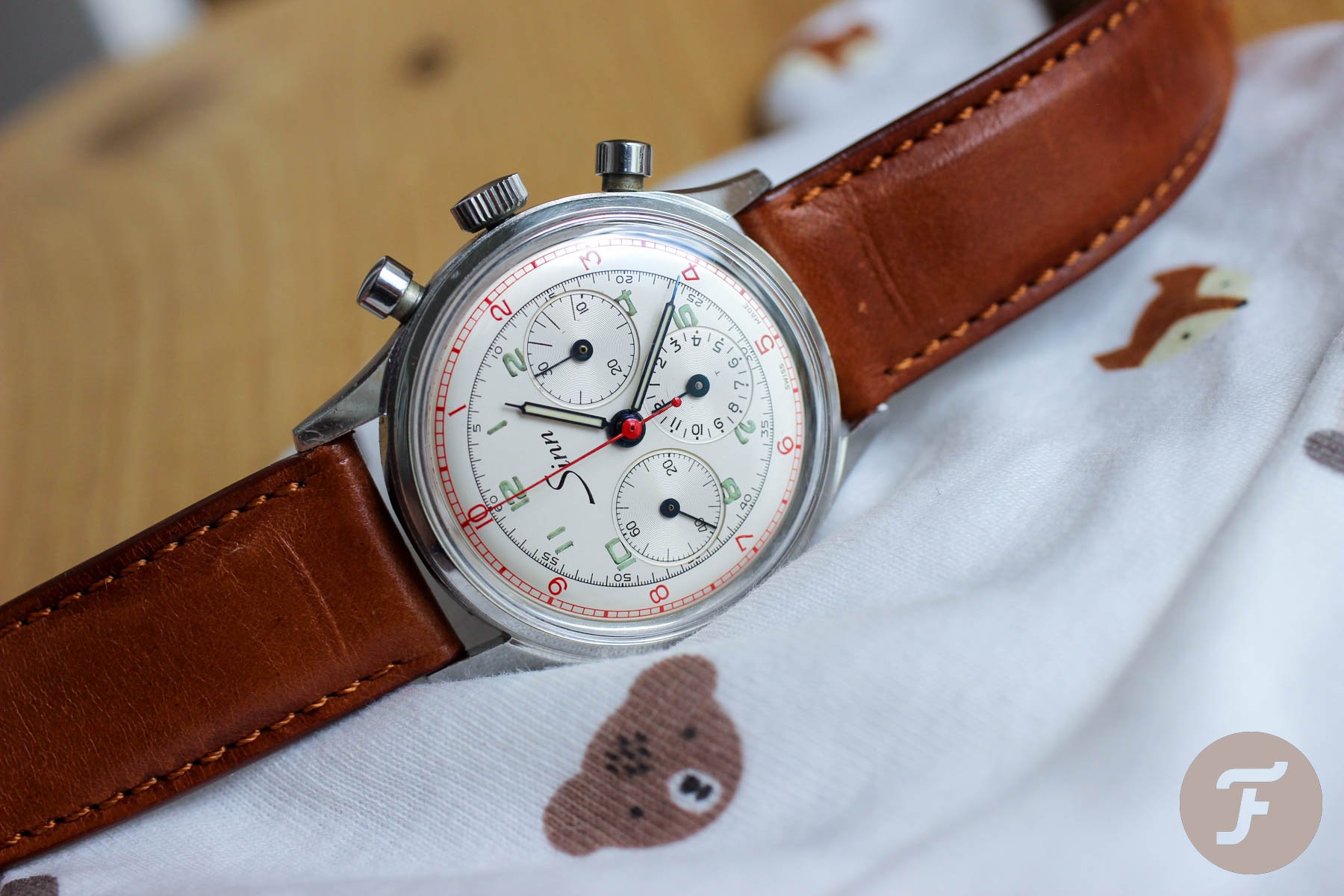 Landing the Sinn Decimal
It was one of the luckiest and weirdest purchases I ever made. I didn't find it myself, my watchmaker brought it to my attention. He sent me a link to an auction with no comments at all. It was advertised as a misspelled "Exelsior Park 40-68 / Sinn." The description was very short. One of the few lines held information that probably scared off many potential buyers. The seller stated that the hour counter wasn't functional. What was more surprising to me was that he claimed that the dial was renovated and repainted. I spotted this piece of information only after I investigated the pictures and was confused. As I found no signs of renovation, the dial seemed perfectly original to me.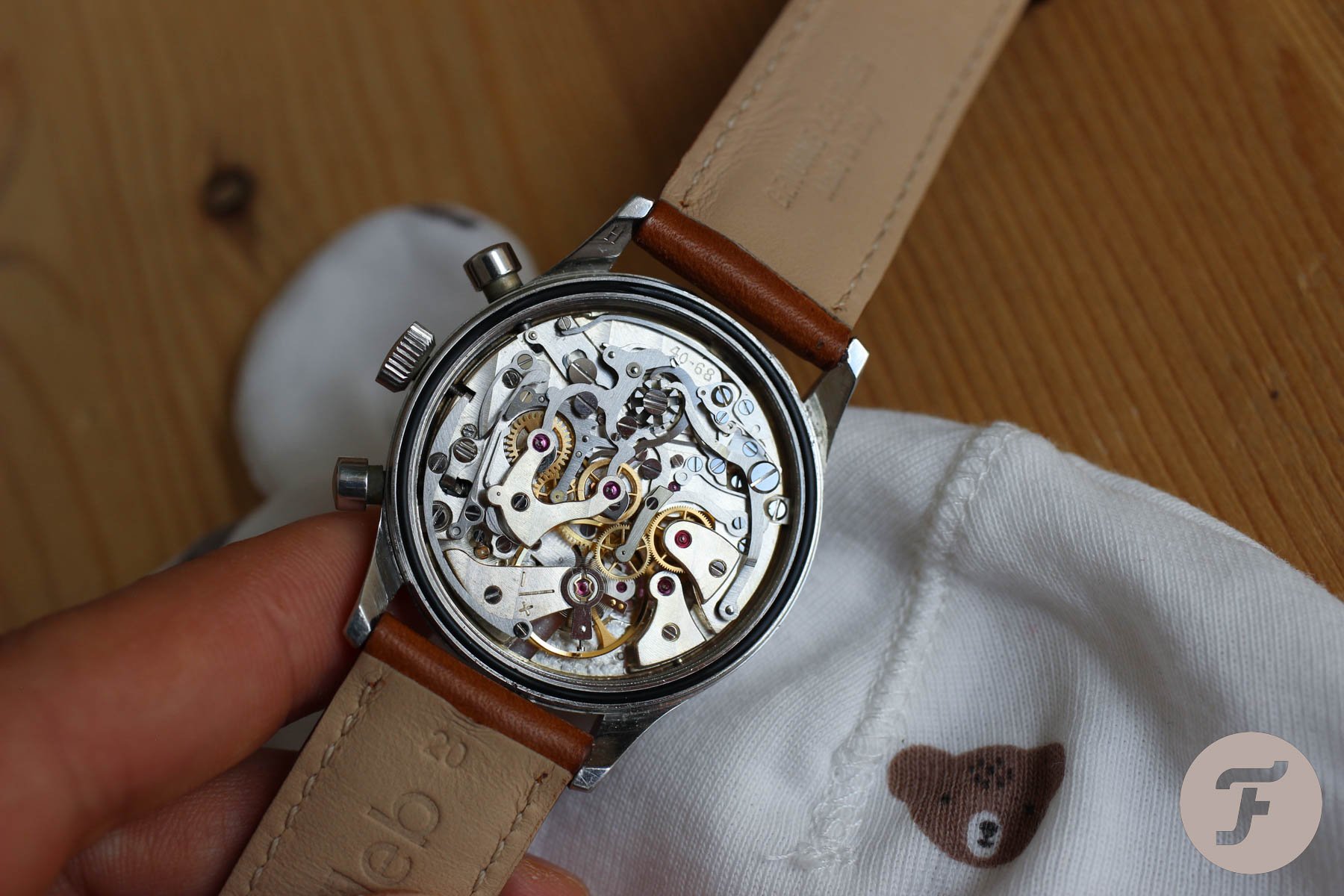 I sent a message to the seller trying to get more information, but he was really sparse with his words and just sharply repeated that the dial had been repainted. That's the moment I knew I wouldn't learn anything of use from this seller and reached out to my friends. With no doubts at all, they all confirmed that the dial seemed original to them too and so I decided to bid. The auction ended on a Saturday morning without much fuss and I won it for a price way below its market value.
Nervous waiting
I was ready to jump over the roof, but I was still not sure about the originality of the Sin Decimal piece. I believed it was original, but I still hadn't seen it in the flesh. And the fact that there was no proper auction fight raised some doubts too. The watch arrived a couple of weeks later and thankfully the unboxing proved that any doubts were irrelevant. When I look back and think about it again, I ask myself. "Who would exert so much effort to fake a Sinn Decimal anyway?"
Dial beauty
I was and still am rendered speechless every time I see the dial. I just can't believe the watch is 50 years old. The combination of the cult 12h chronograph arrangement with a decimal track is just fascinating. The idea sounds busy, but the execution is clean and perfectly legible. The red and blue tones create a visual symphony that is unexpectedly lively on the pearl-like background. It's not silver; it's not white. To me, it looks like a big flat pearl that loves the sun. It's so similar and yet so different to the other Gallet "Snowhite" we already featured on #TBT.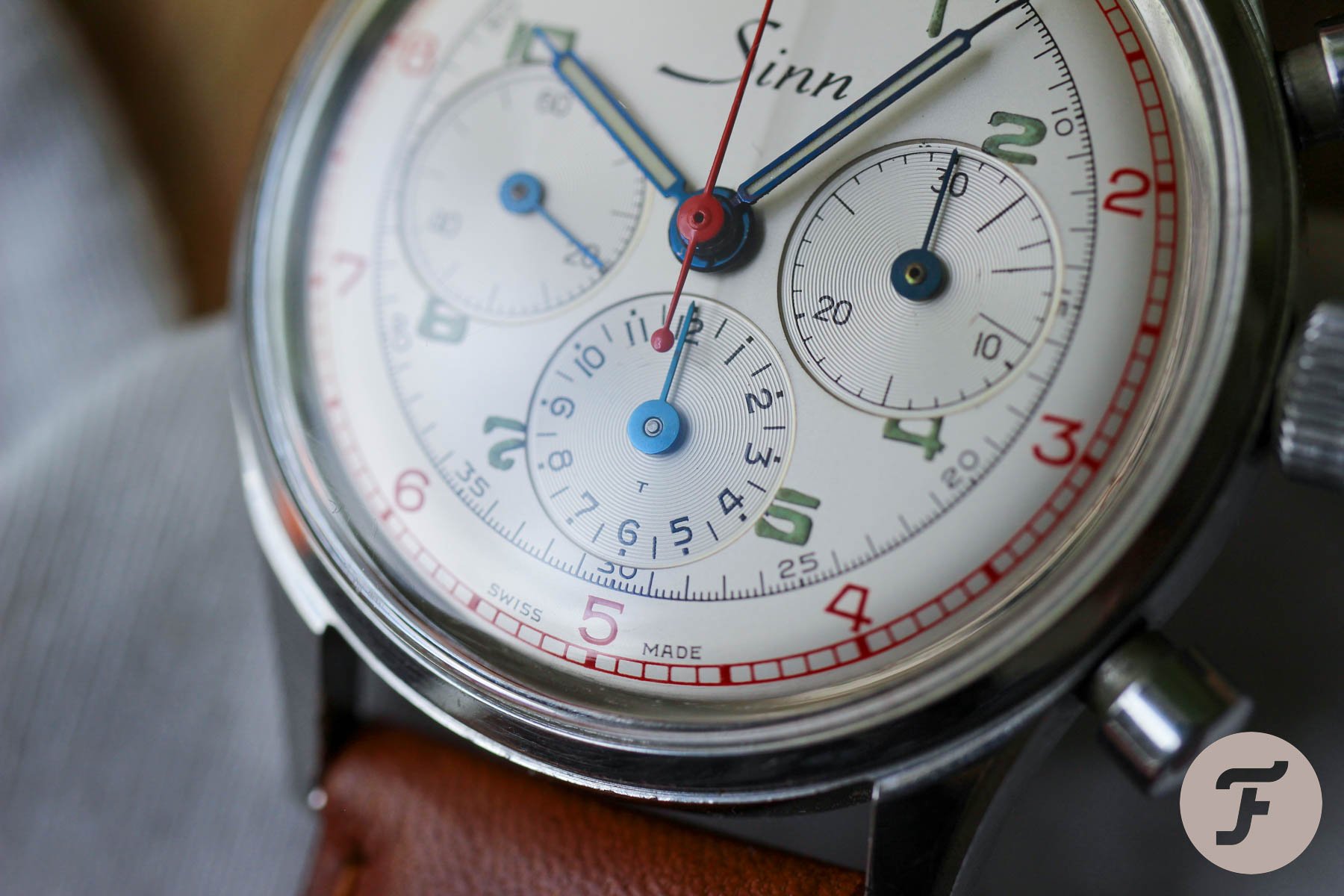 Maybe it was the lime-like lume that made the seller think the watch was renovated. Back in the 1970s, it was very common to upgrade your watch in a very individual fashion and Gallet was no stranger to that game. The other Sinn Decimal pieces we saw have stick hands, while this one has beautiful syringe hands that fit the indexes nicely. The application of the lume is very characteristic of the way Gallet did it back then. Although I have no proof to lean on, I believe the watch is in the same condition as it was when it left the factory.
Confirmation from experts
I posted some quickly made pictures to the Gallet Facebook page right after the unboxing. I was curious to hear the experts' opinions. Amanda asked for a movement shot before she shared her opinion. "With these small production runs, movements were commonly unmarked as it wasn't worth the time and expense to set up the tooling and stamping for these smaller quantities. Notice the H properly stamped on the lug showing that the case was made by Gallet for the 3 registers, 12-hour recording EP40.68 powered versions.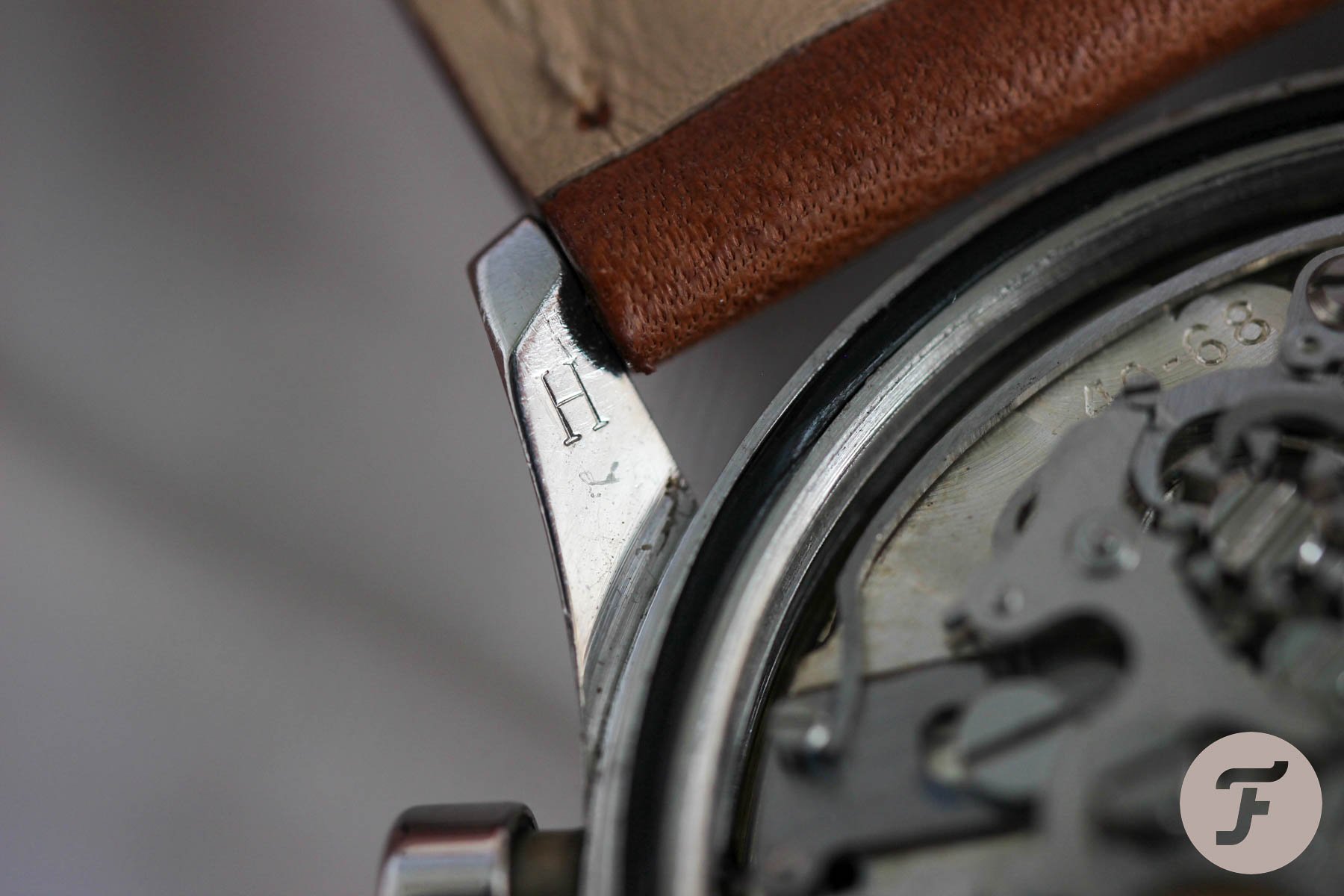 Movement
As I detailed in the previous article, the EP 40-68 movement is a pure pleasure to operate. The full and precise clicks of the pushers are very specific and you can feel the quality hidden in the unpolished case showing light scars. David Laurence sums it up pretty clearly. "This EP40.68 version was the peak of the caliber's development. Nothing could be improved. The timing was chronometer level. Beat rate and amplitude were consistent whether the chronograph feature was engaged on not."
Final thoughts
I have worn the Sinn Decimal very often over the last month. It's a versatile watch and I can easily imagine it being my daily beater. The case and lug style is timeless and can challenge any modern watch. It just ticks so many boxes. The red track is unusual on its own, attracts many eyes, and becomes an interesting talking point. The Sinn Decimal carries one of the finest chronograph movements ever made and thanks to the unusual branding it combines a Gallet, Excelsior Park, and Sinn story on your wrist. I will never sell this watch and I will keep an eye on it until my newborn "Sinn" will start wearing it himself. Happy hunting.