#TBT Should I Wear A Vintage Watch For A Classic Car Rally?
I haven't made up my mind yet
Dear readers, I'm going on a rally adventure, and I'd like your assistance. I've shortlisted four watches to pick from, each with pros and some with cons. An Omega and an Oris are my two modern options, while a Seiko and a Gallet are my two vintage candidates. Help me choose one.
I turned 40 last week. It was a strange feeling, but I guess anyone who has crossed that bridge can relate. I was surprised at how much I thought about the "milestone" a few days before it happened. I don't want to go into much detail, but I just want to pinpoint the fact that I didn't think about watches at all. Serious thoughts about how I spent the last ten years and how I want to spend the next ten left no space for thinking about watches. Honestly, it didn't even cross my mind that I wanted to "reward" myself with a watch.
Getting older and the adventure ahead
It seems I fight middle-age challenges my own way. About five years ago, I sold my only modern car, and I have been driving only classic cars since. My oldest one is from 1975, my daily beaters are from 1979, and the "modern" family car is from 1989.
Our kids just turned two and four years old, and for the first time since they were born, my wife and I will have a week to spend alone together. This woman must love me so much because she agreed to spend our alone time at a classic car rally, driving a first-generation (non-AC) 1979 Honda Prelude for a week. We opted for the adventurous kind, meaning about 3,000 kilometers across four countries will lead us through dusty gravel roads. It's my wife's first rally. It's my first rally. The recovery tracks, shovel, roof rack, additional bumper lights, USB vent, and loads of other stuff are all ready. I just haven't decided what watch I will wear…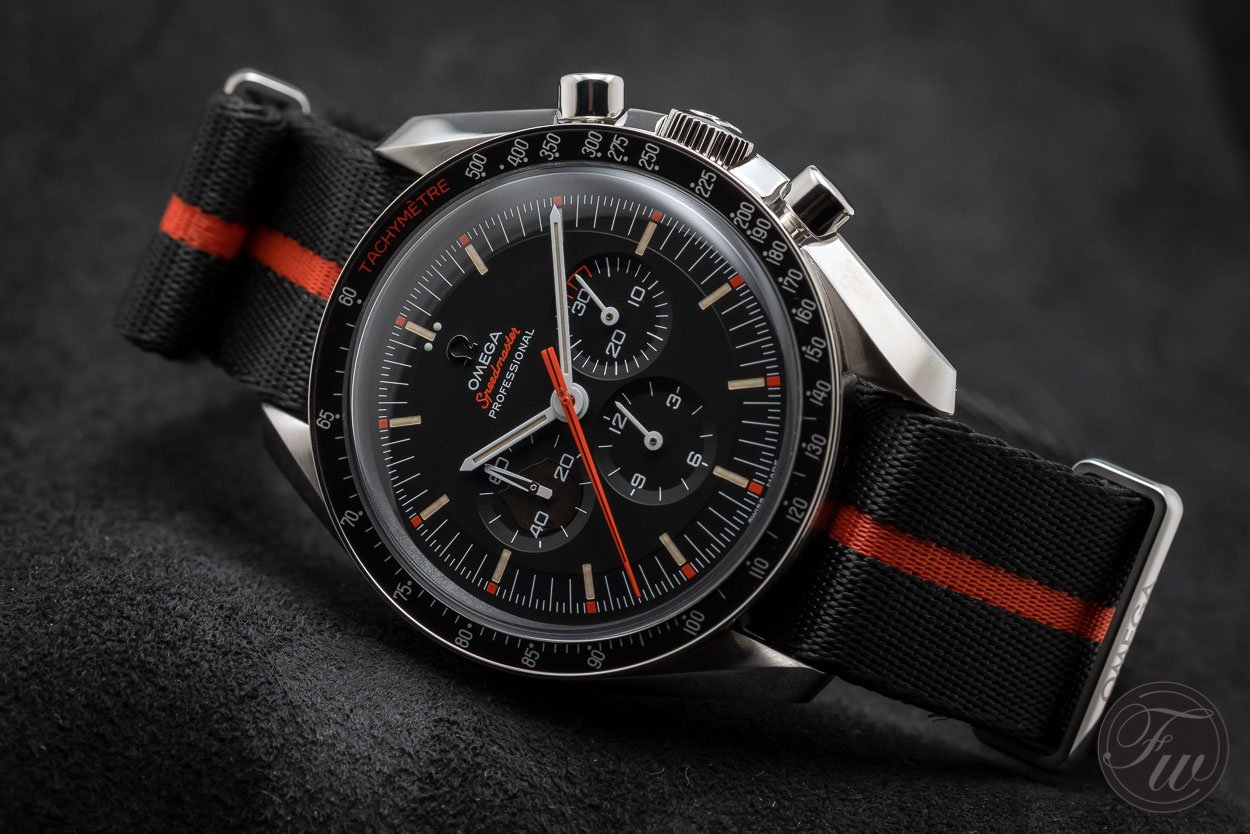 Share your thoughts
If there are petrolheads and classic car enthusiasts with rally experience among our readers, I would be happy if you shared your thoughts in the comments below. The two modern candidates I've selected are my Omega Speedmaster Speedy Tuesday 2 "Ultraman" and Fratello × Oris "Star" Divers Sixty-Five Limited Edition. From my vintage watches, I shortlisted the Seiko A829-6029 Rotocall and my recently acquired waterproof Gallet Clamshell. Let me elaborate on my thoughts now.
Fratello × Oris Divers Sixty-Five
This was the most natural choice because it has been my work-tool watch ever since it came out. Whenever I'm working in the garage around cars, in the garden, or fixing something at home, I always wear my Fratello × Oris Divers Sixty-Five. It's perfectly legible, perfectly sized, and durable enough for me not to care much about what I do with my hands. And speaking of hands, I can't get enough of the hour hand on this watch. Since RJ "made" Oris recreate the original hand without the divider in the middle, it's so genuine, original, and different from any other modern Oris Sixty-Five models.
The only problem? The Oris Divers Sixty-Five is not a chronograph. As we are expected to drive about 12 hours a day for seven days, I feel like a chronograph would be more practical than a diver's watch.
Omega Speedmaster Speedy Tuesday 2 "Ultraman"
The Ultraman is one of the best Speedmaster releases, and it easily could be my only modern watch. It could even be my only watch period if I weren't a vintage watch collector. I used to wear it more often, but last year, it didn't get much wrist time. When I spotted it in my watch roll, though, it instantly became a perfect candidate for this rally. I don't know why I haven't worn it. Too many watches, I guess? But it's a candidate that wouldn't come to my mind spontaneously. It's interesting how watches you don't wear can drop off your radar.
The Speedmaster's name and purpose make it a match made in heaven. The 12-hour counter may be quite useful for tracking the daily time behind the steering wheel. I am not afraid that it will get lost or stolen as it will be on my wrist for the whole time. I am not even afraid of it collecting some scratches as I didn't buy it as an investment. On the contrary, I like that I may always associate great memories of my first classic car rally with it.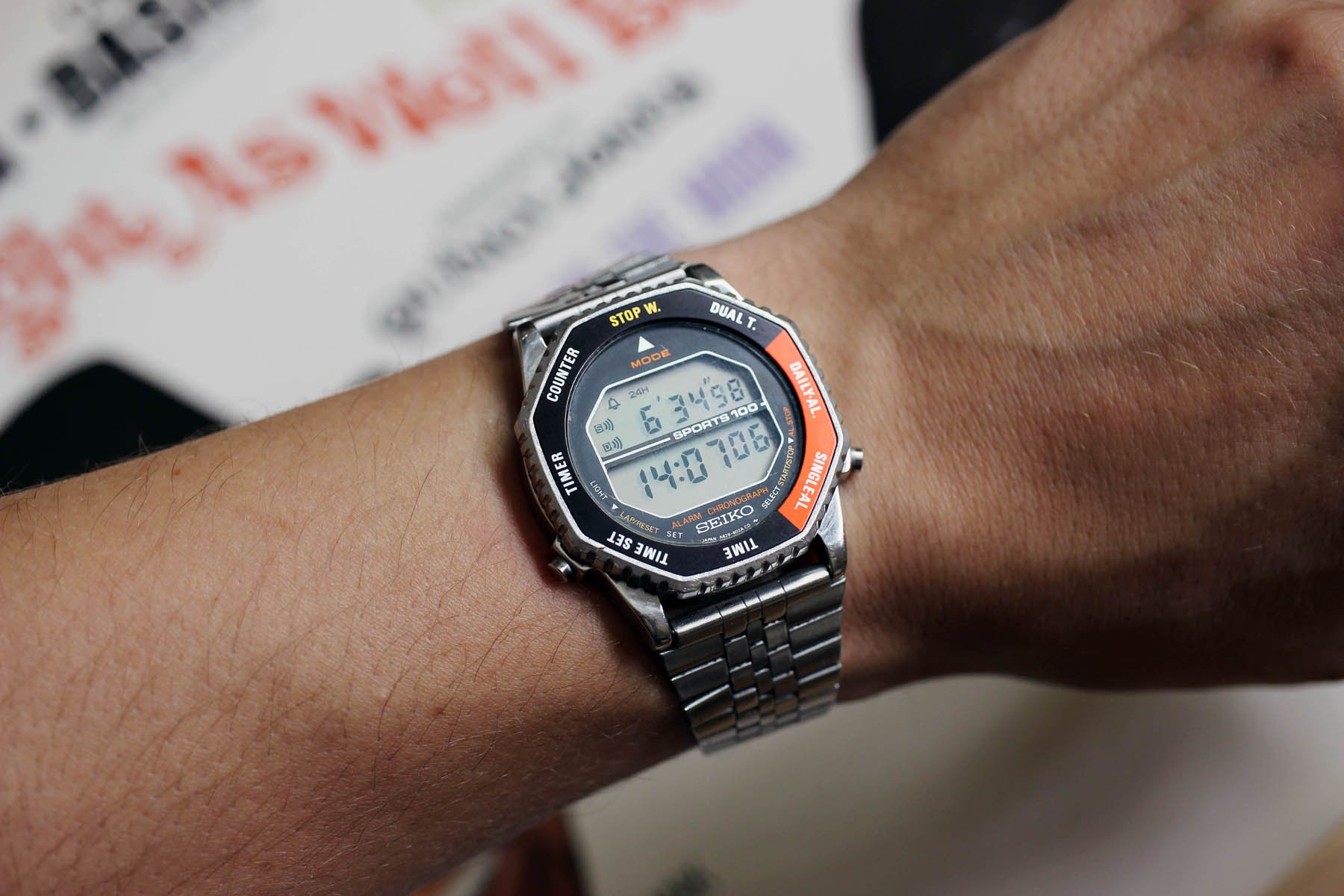 Seiko A829-6029 Rotocall
Suffering from an addiction to vintage watches, obviously, I feel the urge to set out on the road with one. When I spotted the Seiko Rotocall in my safe, I instantly reached out for it. Seiko A829-6029 is an incredibly underrated watch. It wears amazingly on a light bracelet, operates easily via the rotating bezel, and offers a wide range of functions. I really like the idea of hitting gravel roads with a simple but original Seiko quartz watch. I guess my Japanese car would be delighted too.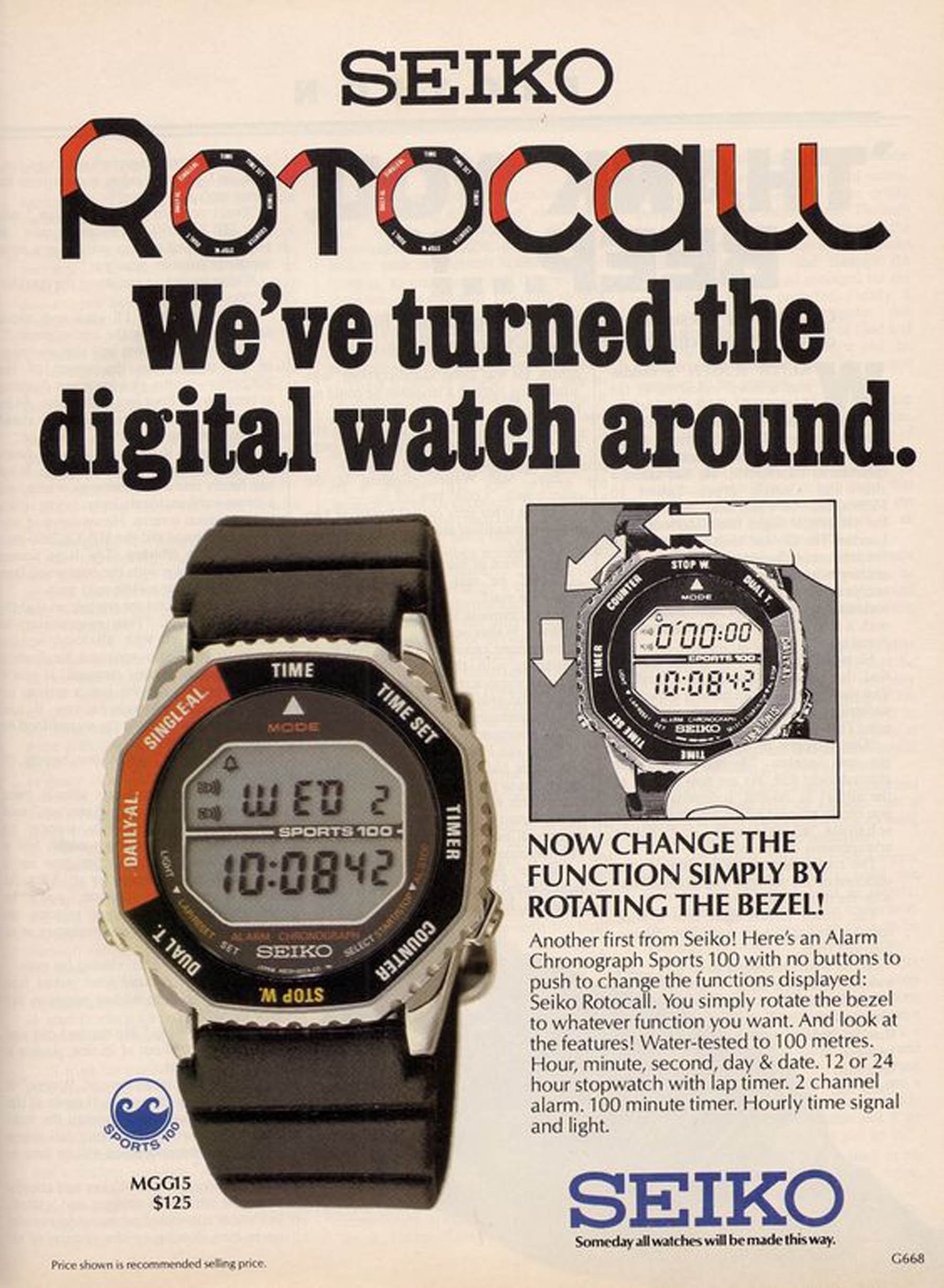 The only drawback is its special feature. Over the years, the rotating bezel has gotten a bit too loose. It sticks out so much that there is a gap between it and the case. I am not sure if it's a good idea to take it on the road when I do expect to drive with windows open… The potential for unexpected rain and helping my car out of the mud also make me think it might not be ideal. Then again, budget-wise, any potential damage would not hurt that much. It's risky, I know, but I'm really considering it.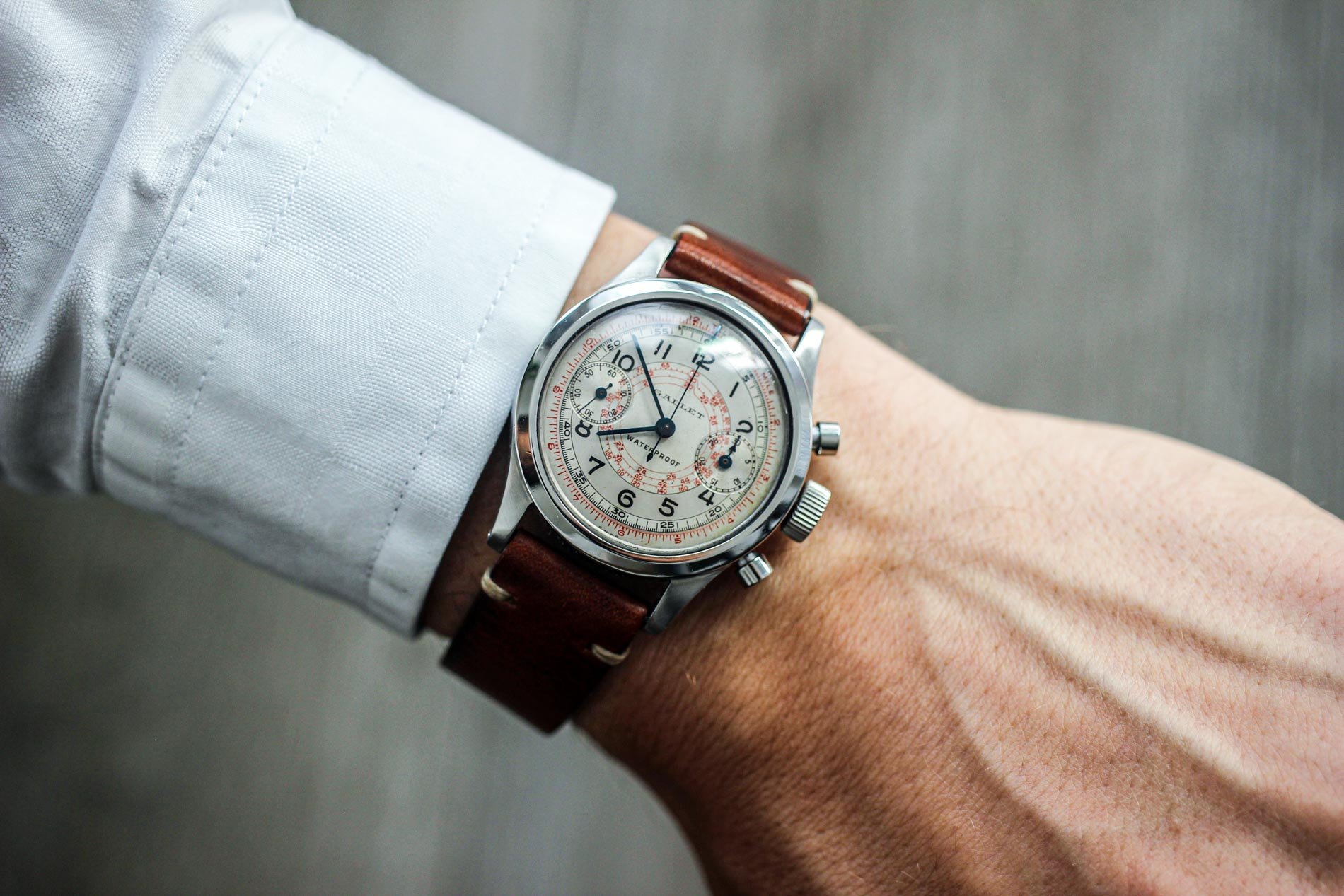 Waterproof Gallet Clamshell
This recent addition is the first waterproof Gallet in my collection, and it instantly became dear to my heart. It's one of the world's first waterproof wrist chronographs, utilizing Schmitz Frères patent #189190A. This unique two-part "Clamshell" compression case for the model 30M was introduced in 1938/1939 and houses the Venus 150 movement. I am confident enough that it can handle the trip amazingly. The only detail I mind a bit is the absence of a 12-hour counter.
Which one of the four selected candidates would you choose for a rally? Feel free to chip in with your ideas; I still have seven days to decide. Let's see how the rally goes and what impressions (and scars on my watch) it leaves. I may even come back to you with a photo report.
Header image: Trans-Carpathia Rally