#TBT Wyler Crichettino — A Surprising Self-Winder With A Stunning Dial
Find me another one
If we can feature countless Omega Speedmasters or Rolex Submariners, we can drop a few more words on another stunning Wyler Crichettino. The dial itself deserves a standing ovation, but a mind-bending complication makes it a truly rare gem.
What is so special about this watch, and what exactly is that mind-bending complication? Well, it's an early self-winding watch from the early 1930s. Self-winding watches, as we know them today, are not surprising in the slightest. But the way the Wyler Crichettino winds itself? That's pretty ingenious. After an introductory article more than three years ago, the Wyler Crichettino makes a #TBT comeback, now with a copy of the original patent documentation and a few comments on its wearability.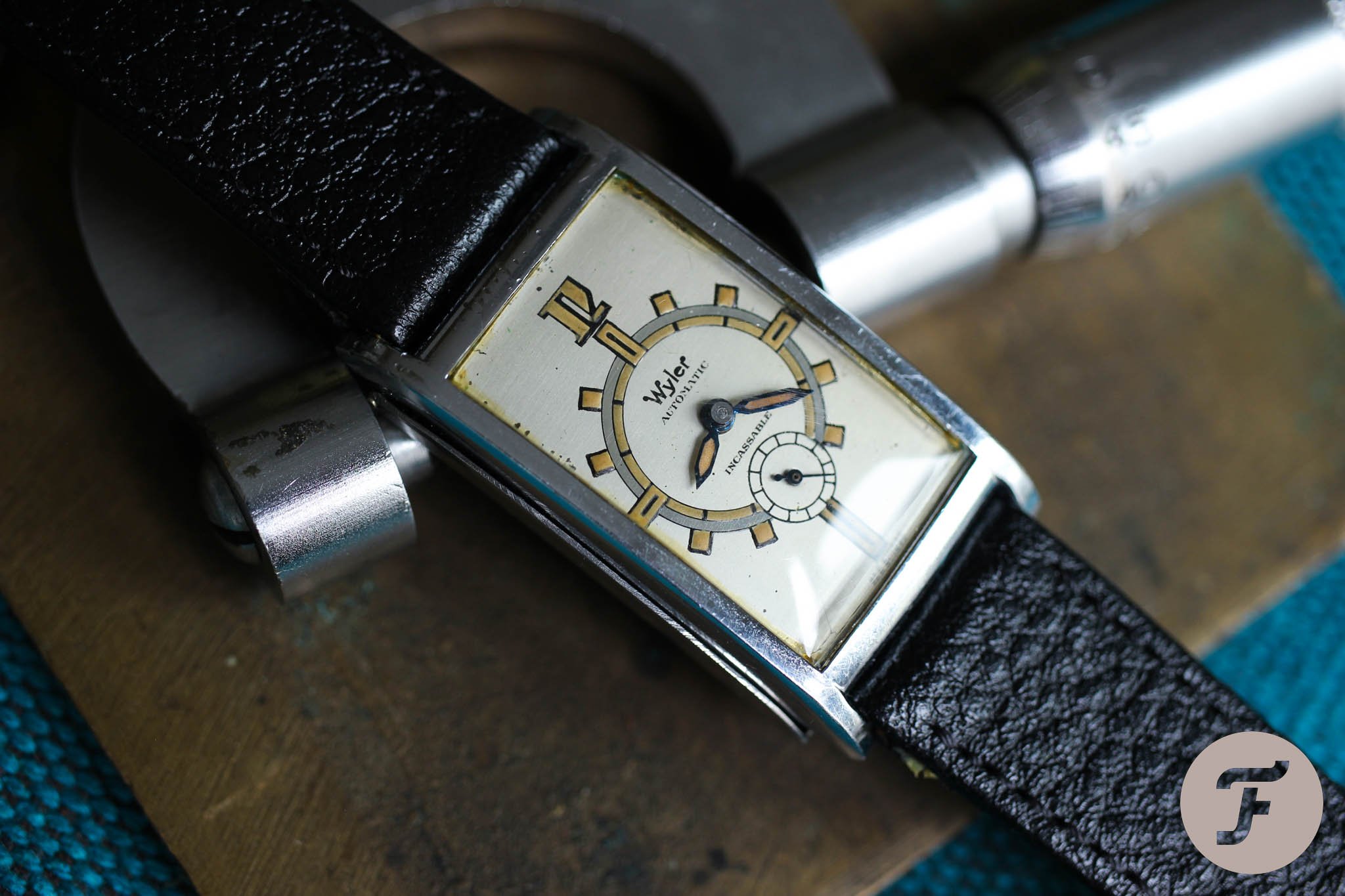 Patent documentation
Wyler filed patent CH156804 for a new self-winding watch on June 9th, 1931. The Crichettino was designed as a watch with "automatic winding by means of a mass moving inside the case under the influence of the movements of the wearer," according to the translated patent documentation. The patent was granted a year later on August 31st, 1932.
Double case back
In reality, the case of the early automatic Wyler has a two-part case back. The outer part of the case back is hinged and slightly larger than the piece that covers the movement. When the watch lies face down, the outer "flying" case back falls down on it like a blanket over a bed. The trick is that there is a tiny pin sticking out of the watch. Each time the outer case back "closes" down, it winds the movement a bit. If you'd like to get a more "techy" explanation and you're not afraid of French, you can read or translate the full patent description documents (especially the last three paragraphs) pictured in the gallery at the end of this article.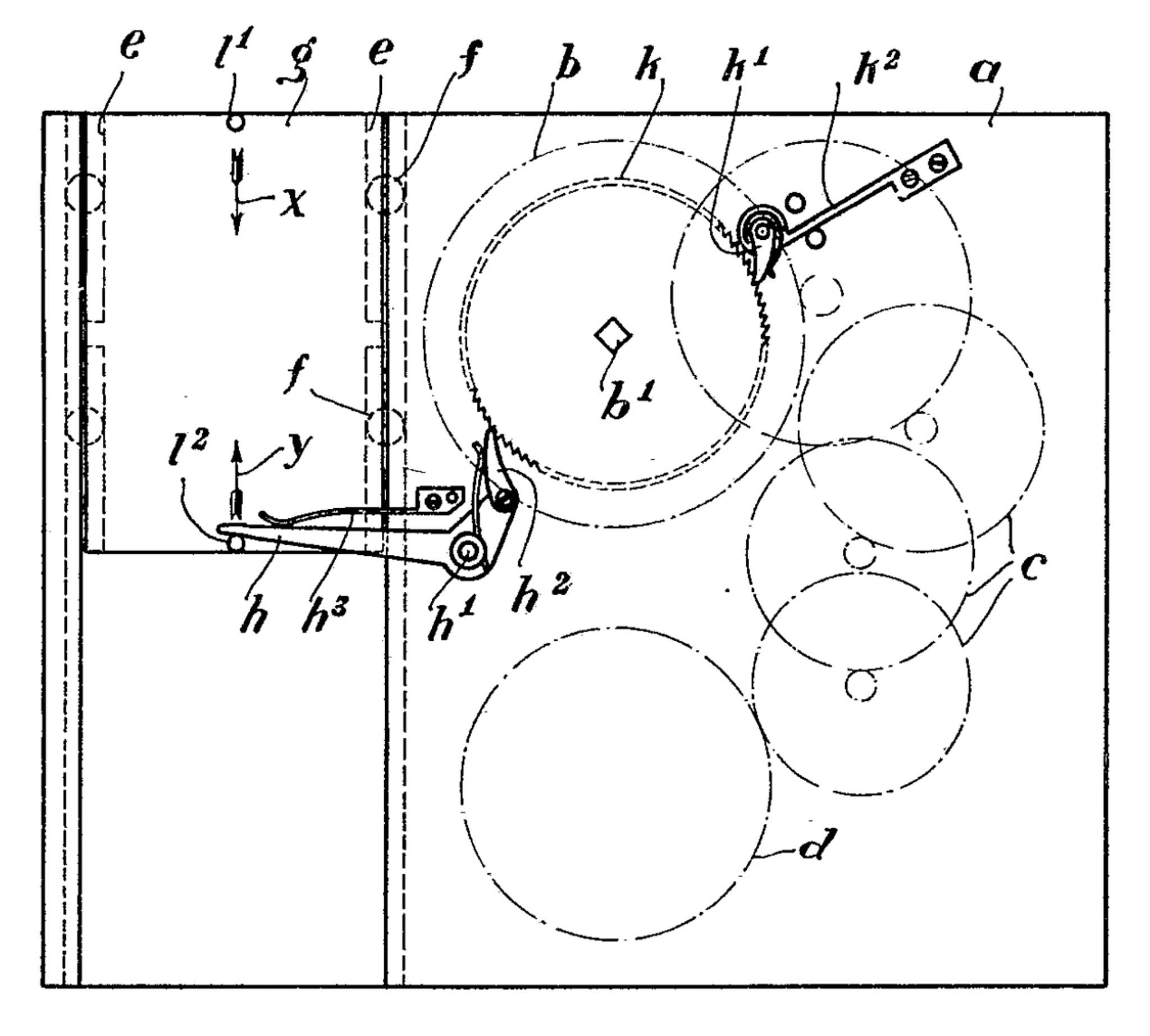 Is it working or not?
There is not much information about this movement out there. I just found a few comments that it didn't seem to run very long, as wearers had to "fingertip" their watches up and down from the crystal to wind them. When I bought my first Wyler Crichettino maybe five years ago, it was a shot in the dark. I didn't know what to expect. To my greatest joy, the Wyler Crichettino that I bought was fully functional. I just had to be careful not to buckle the strap too tightly so there still was some room for my wrist movements to touch it gently and wind it. The fact that it never stopped during the day says it all.
When invention marries art
As it usually goes, just a few months after I published my article on the Wyler Crichettino, vintage watch enthusiast Milos from @Praguevintagewatches posted his acquisition. I knew Wyler had a few beautiful dials, but this one instantly sky-rocketed to the top of the "Best Dials Of The 1930s" list. When you are shopping for a Wyler Crichettino, you don't shop for the design, but rather, for the technology. This watch changed that. No matter what watch this dial sat in, I would crave it. The fact that it's a scarce Wyler Crichettino makes this watch a true unicorn.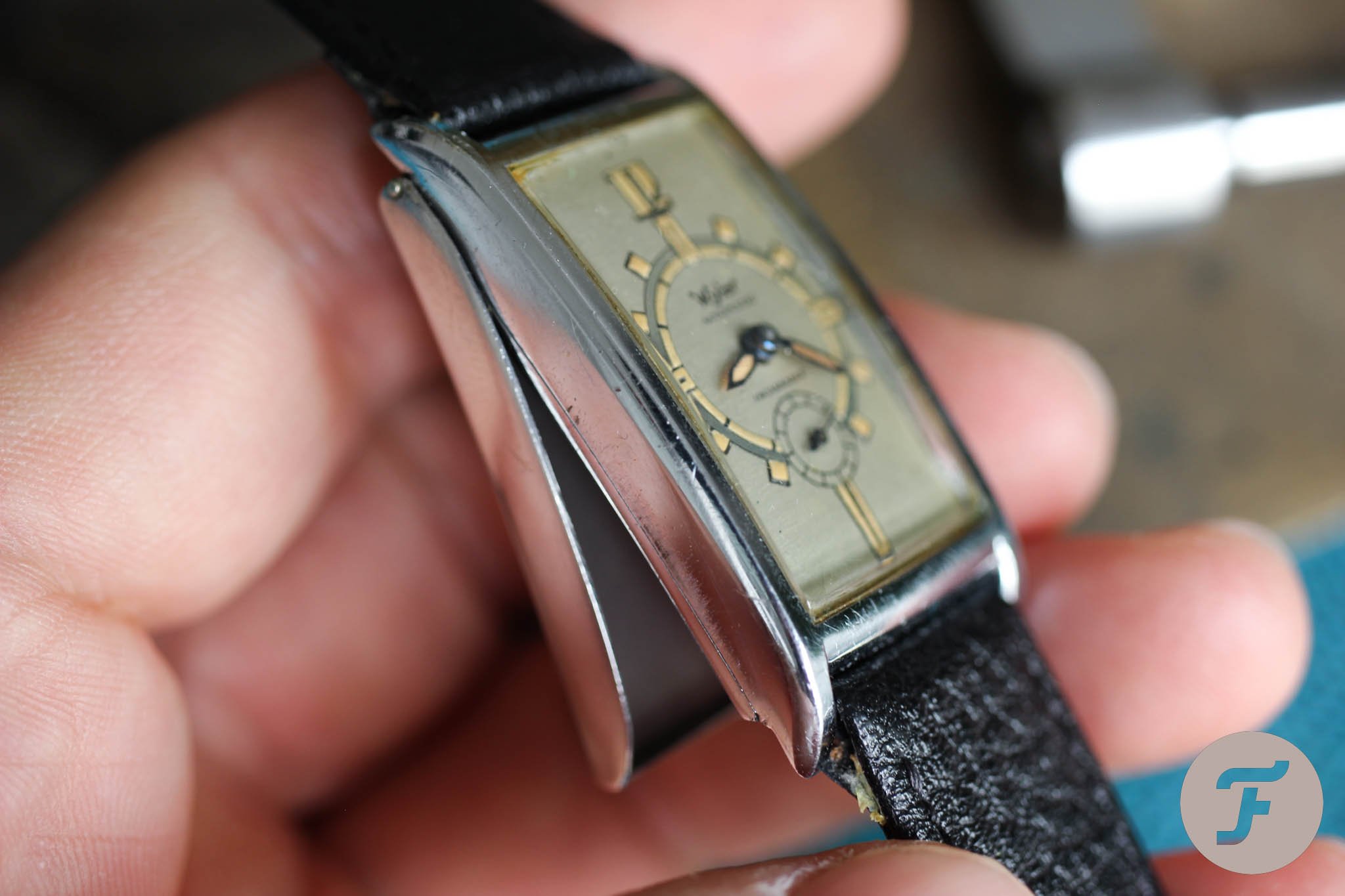 A new Crichettino in the house
And did I mention that it was a first-owner watch? After the original owner (an old gentleman) died, his wife sold it to Milos, who took great care of it. When I saw it on his Instagram, I had to see it in real life. During my next business trip to Prague, the capital of the Czech Republic, I found time for a beer with Milos, who brought it to show me. Through a lot of local advertising that I had found in old printed newspapers, I already knew that Wyler had been quite active in Czechoslovakia. You can guess what happened next… I asked if I could make an offer. Milos politely declined.
And here is another lesson
If you find a watch you like, you can always make an offer. Just don't be rude. There are hundreds of silly offers that come without a greeting. I do not even bother to respond to those. You should be educated about the watch you want to buy. You should also try to learn more about the person you want to approach. Usually, you can find enough info or clues that will suggest whether it's appropriate to ask any questions at all, or even when and how to ask if you do.
I wasn't pushy, as I knew I wouldn't sell the watch myself. But I believe that I showed genuine interest. I just kindly asked to be the first one to learn if the situation changed and he decided to sell it. Well, after a year I got a message. A few weeks after that, I got a new Wyler Crichettino.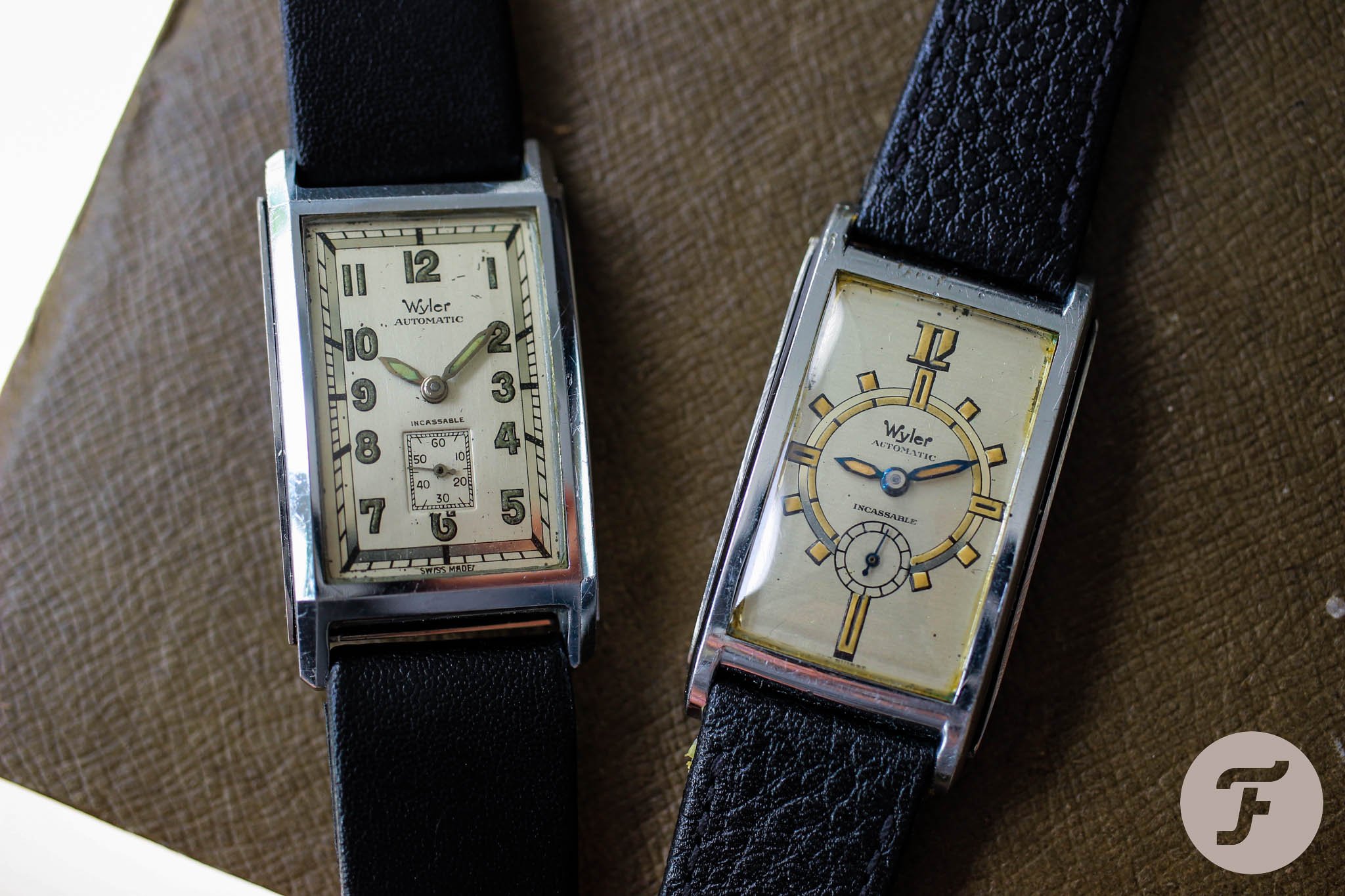 Comparing two Crichettinos
Both work magically with no help from my finger. I just wind it a few times, put it on my wrist, and it goes throughout the day (often more easily than I do…). But I certainly can see the difference between the two. My first Wyler Crichettino is more solid and compact. It engages with the tiniest touch, and I have the feeling it winds a bit more with each press. I don't know how to describe today's Crichettino in any better way than that it feels a bit "looser" from the inside and outside. I guess it was just worn more.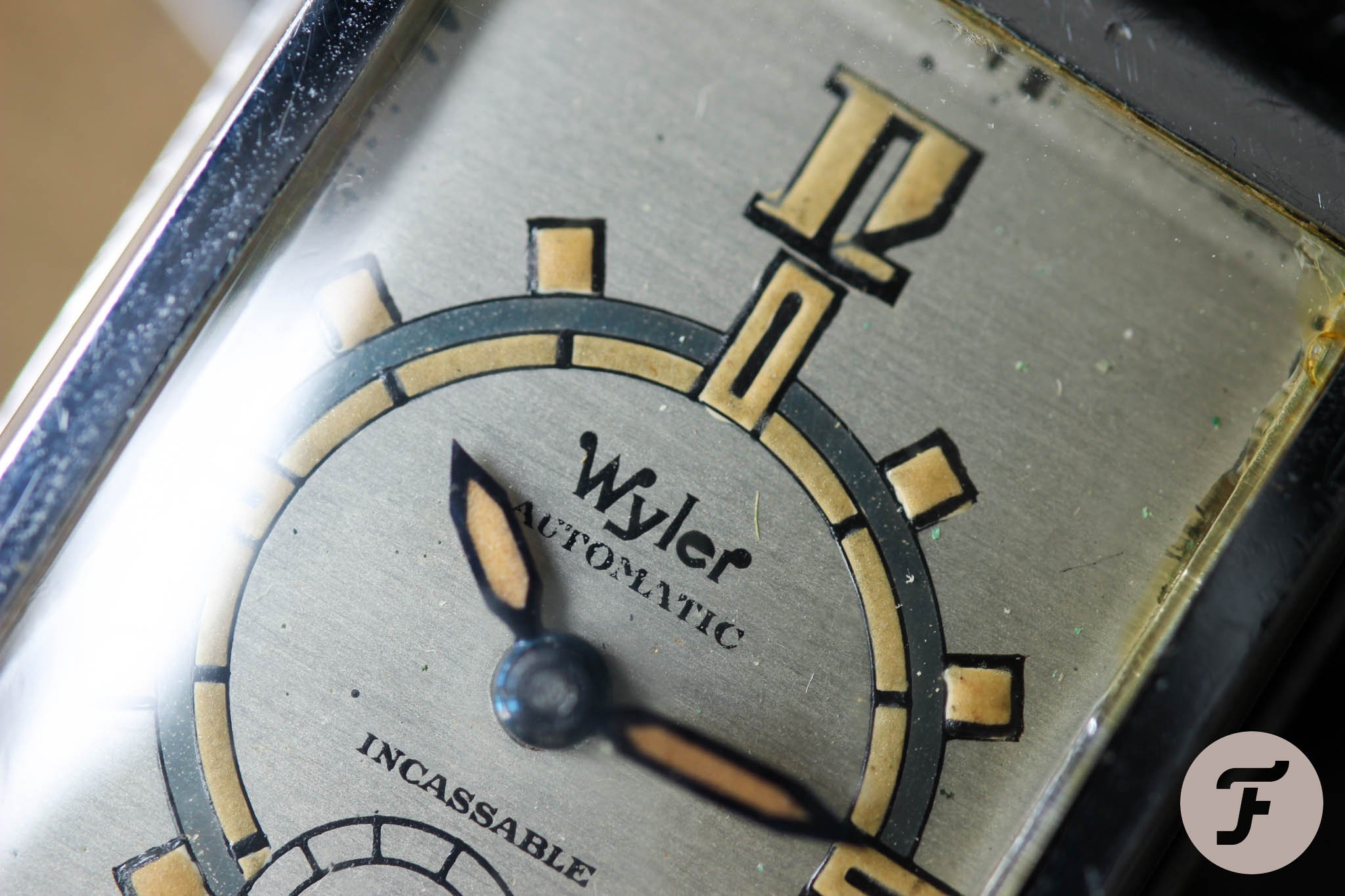 A stunning dial
But it wasn't worn so much to make it a wreck, unlike so many other early Wyler watches. If you look at the dial, you will know what I mean. It would be a suicidal quest to scan all of my 250+ articles on Fratello to check how many times I classified a dial as "stunning". I believe I haven't used that term very often. But here, I wouldn't use any other adjective. The dial is truly a stunning piece of art.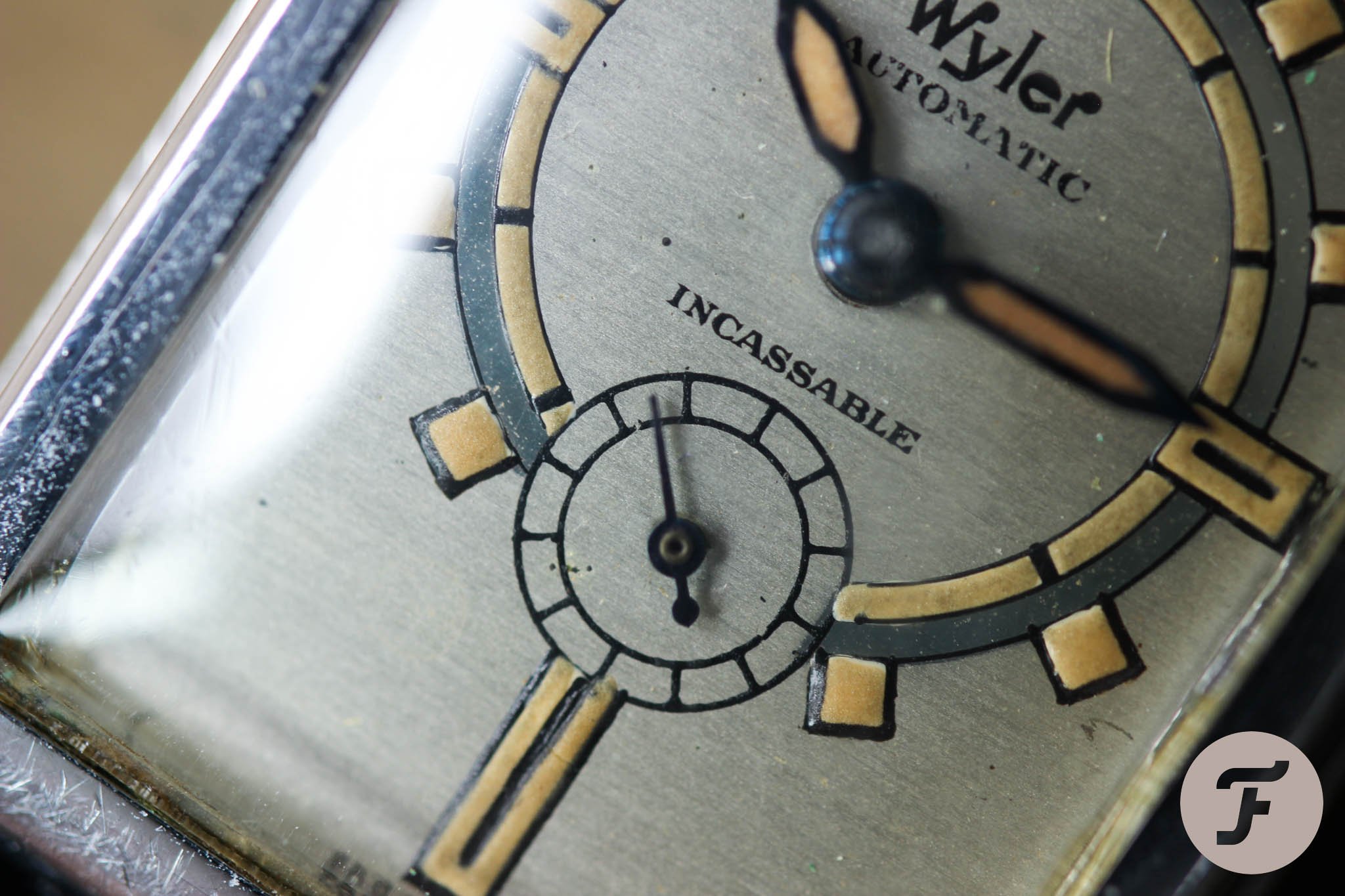 There's not much to it, yet it is quite striking. The circles in the center contrast perfectly with the rectangular case. Fitting rings in a rectangle brings the expected result of a lot of white space. One could call it dull, but thanks to the legendary "Paul Newman" Daytona, all that white space only creates positive associations. It allows the majestic 12 to shine like a golden temple on a hill. There is no minute track, but you won't miss it. Oh yeah, I forgot to mention: there is lume. A lot of it. The most lume per square centimeter ever put on a dial. And the quality of its precise application makes you want to fist-bump Wyler's watchmakers.
If you look at the dial longer, you will realize that the central part of it looks like some sort of symbol for "Settings". Symbols are pure simplifications, and so is this dial. The contrasting sub-seconds register gives the Wyler a touch of glory and elegance. At the same time, it's so different from the rest of the dial that it doesn't drown in it, and it's perfectly legible to boot.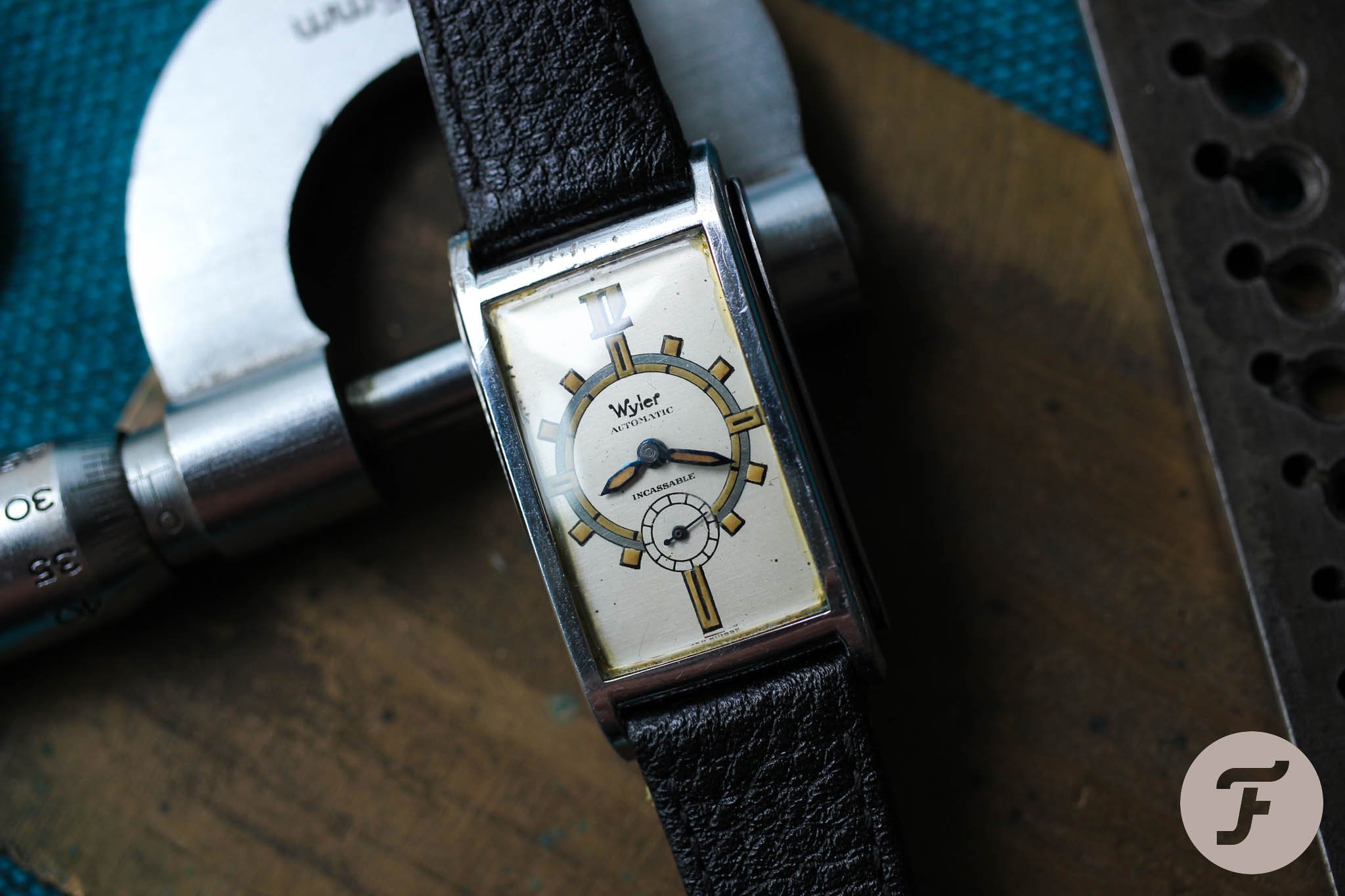 I should stop talking…
There isn't a single weak point to complain about here. The longer I look at this watch, the more fascinated I am. There are hundreds of watches that I've always liked because I've seen or read about them so many times. But I have never seen any other Wyler like this. It has a very suggestive and truly original character, underlined by the ingenious movement that is not so easy to find today. On a personal note, I am really happy to see such a great gem resurface so close to me. When I realize that it was delivered to Czechoslovakia, never left, and still ticks here after 90 years, that's a phenomenon. I guess that's it. That's what keeps us all digging. Seeing what comes next. Because it can be anything. Happy hunting.