The Baltic Aquascaphe Can Now Be (Pre-)Ordered
After the very successful introduction of the Baltic Chronograph Bicompax 001 and their thee-hander (HMS 001), they are now ready to introduce to you their Aquascaphe.
We wrote about the Bicompax 001 and HMS001 here, and Michael did a hands-on review of his Bicompax 001 after he received it (here). If you want to have more background information on Baltic and the guys behind it, I suggest you click those links.
Today it is about their new release. A toolwatch that bears the name Aquascaphe. Starting now, the watch will be on pre-order for exactly 30 days for a special price and come with a tropic strap.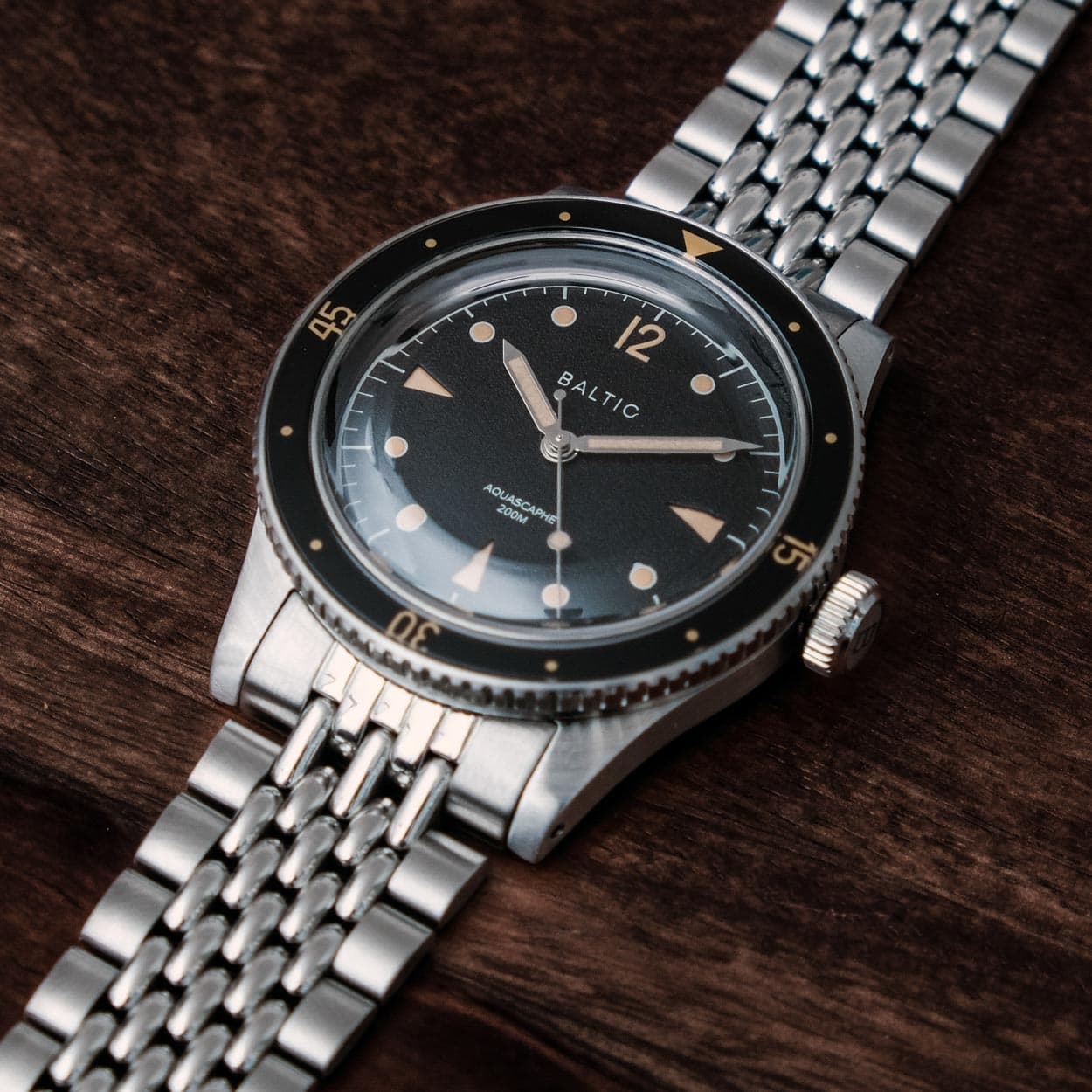 Baltic Aquascaphe
Also, the first 300 Baltic Aquascaphe watches will be numbered. After that, they will be basically all identical. Based on the same case as the Bicompax 001 and HMS 001, the Aquascaphe has a 39mm stainless steel case. Well, to be precise, the diameter of the bezel is 39mm and the case itself is 38mm. The lug-to-lug size is 47mm and the watch is 12mm thick. Sizes that correspond to watches from the past.
Double Sapphire
Where crystals of vintage watches are often made of plexi, that is hardly considered to be a serious option today. With the exception of a few watches that use this as 'heritage' (you can fill in the brand and model). For daily wear, there's sapphire and that is what Baltic uses for the Bathyscaphe. A double domed sapphire that will prevent it from getting scratched. Also made of sapphire, is the bezel. Baltic considers it to be the modern "equivalent" of bakelite.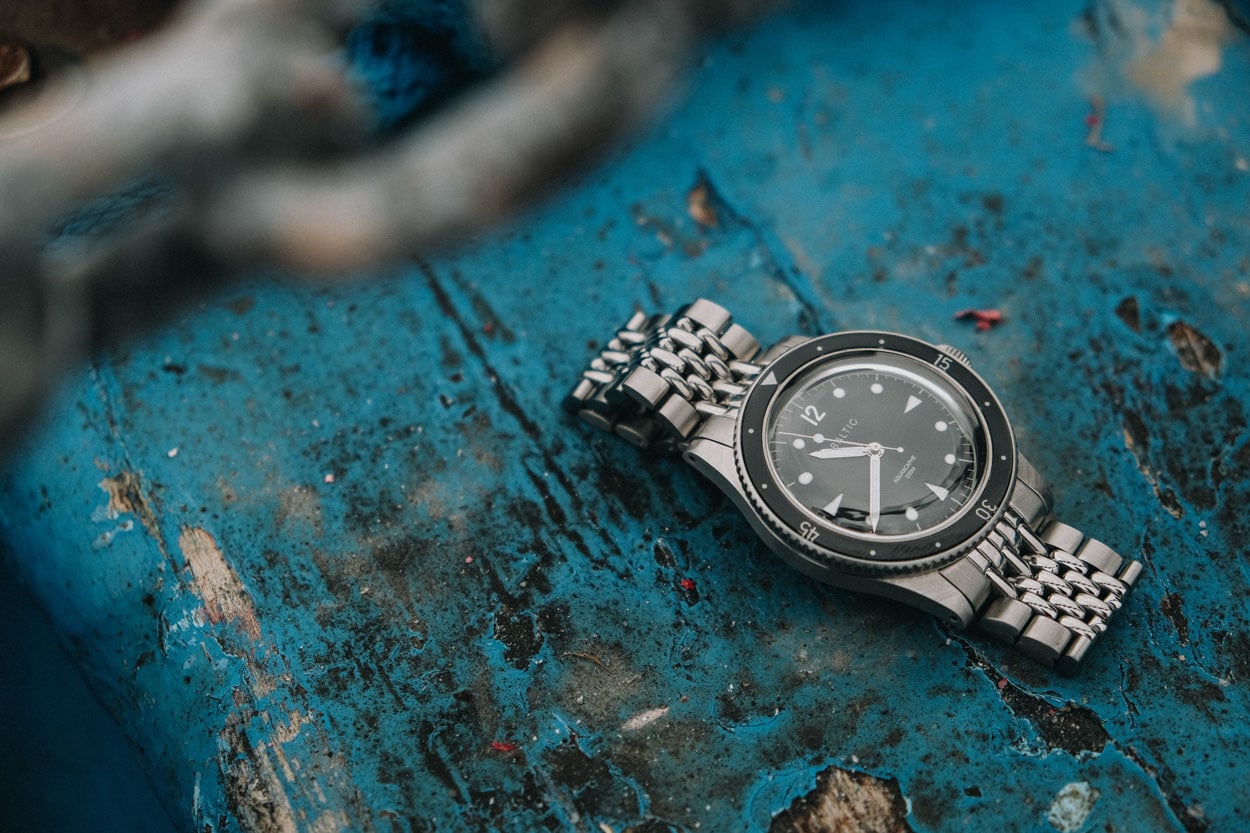 Dial Variations
The Baltic Aquascaphe will be available with three different dials. Two grainy black dials with either silver or cream colored lume and bezel accents. Then, there is a blue dial with sunray finish and gilt markers and bezel accents. The lume color of the hands is, of course, always matching with the hour markers. All dials have been applied with Super-LumiNova, so the watch should be very readable during low-light conditions.
Miyota 9039
Inside, you will find the Miyota 9039 movement. According to Baltic, they selected this self-winding movement for its reliability, accuracy and dimensions. It probably also has to do with price, as only this way Baltic is able to make such a sharp offer. Of course, there are other movements that they could pick and keep the price low, but the Miyota 9039 has a track record in the meanwhile for being a reliable partner. It has no date (nor the 'tick' at midnight nevertheless or a useless crown position ;-)), ticks at 28,800vph and has 42-hours of power reserve. The movement is protected by a solid case back with cool engravings.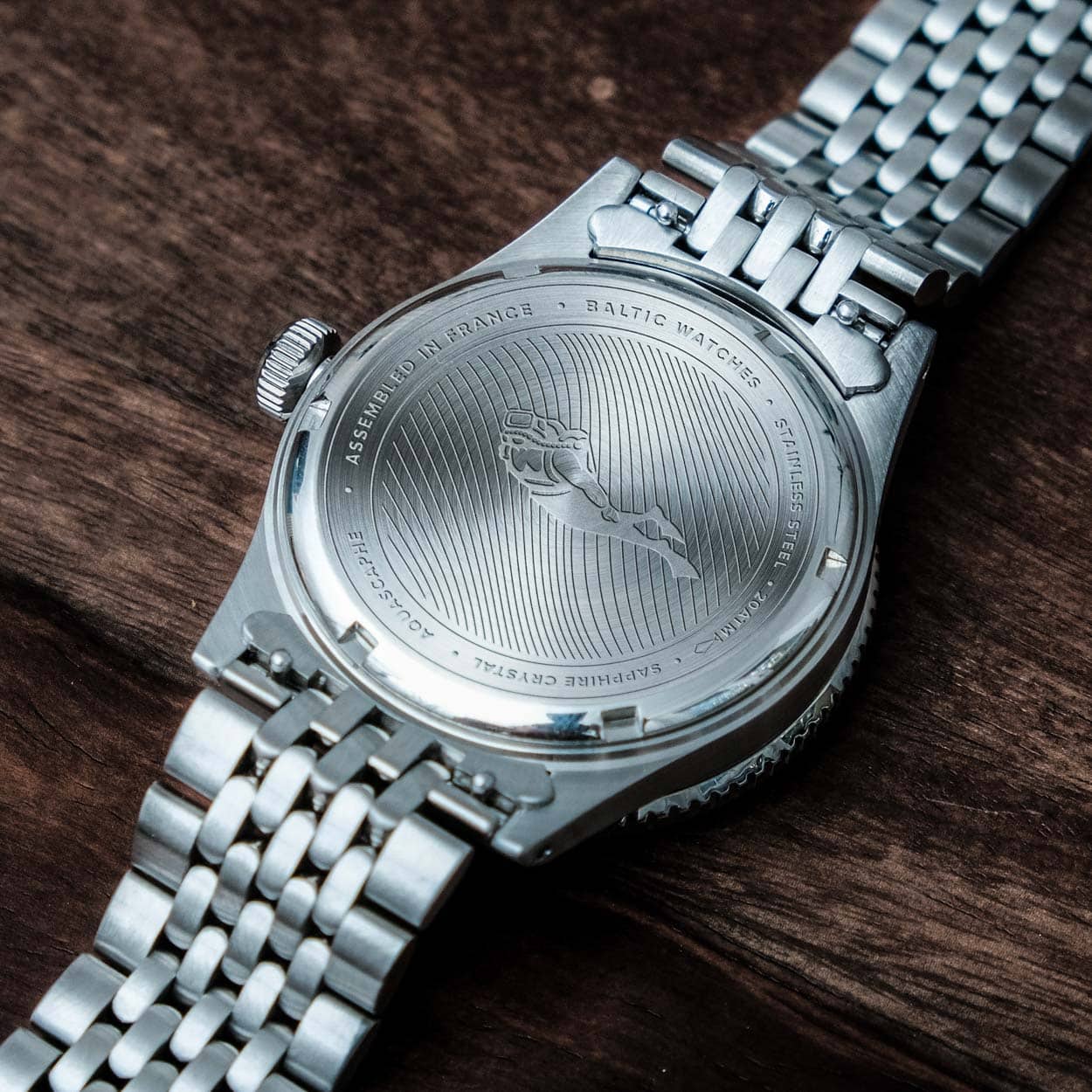 Straps and Bracelet
A very cool feature about the Baltic Aquascaphe is their stainless steel bracelet (optional). It is a bead-of-rice type bracelet that comes with a neat quick-release system. No more messing around with your Bergeon tools, but just by sliding the little pin and there you go. The bracelet can also be separately ordered, as it will also fit the Baltic Bicompax 001 and HMS 001 watches. The watch will also come with a rubber 'Tropic' strap during the pre-order period of 30 days (starting now). Of course, any other 20mm strap will fit as well.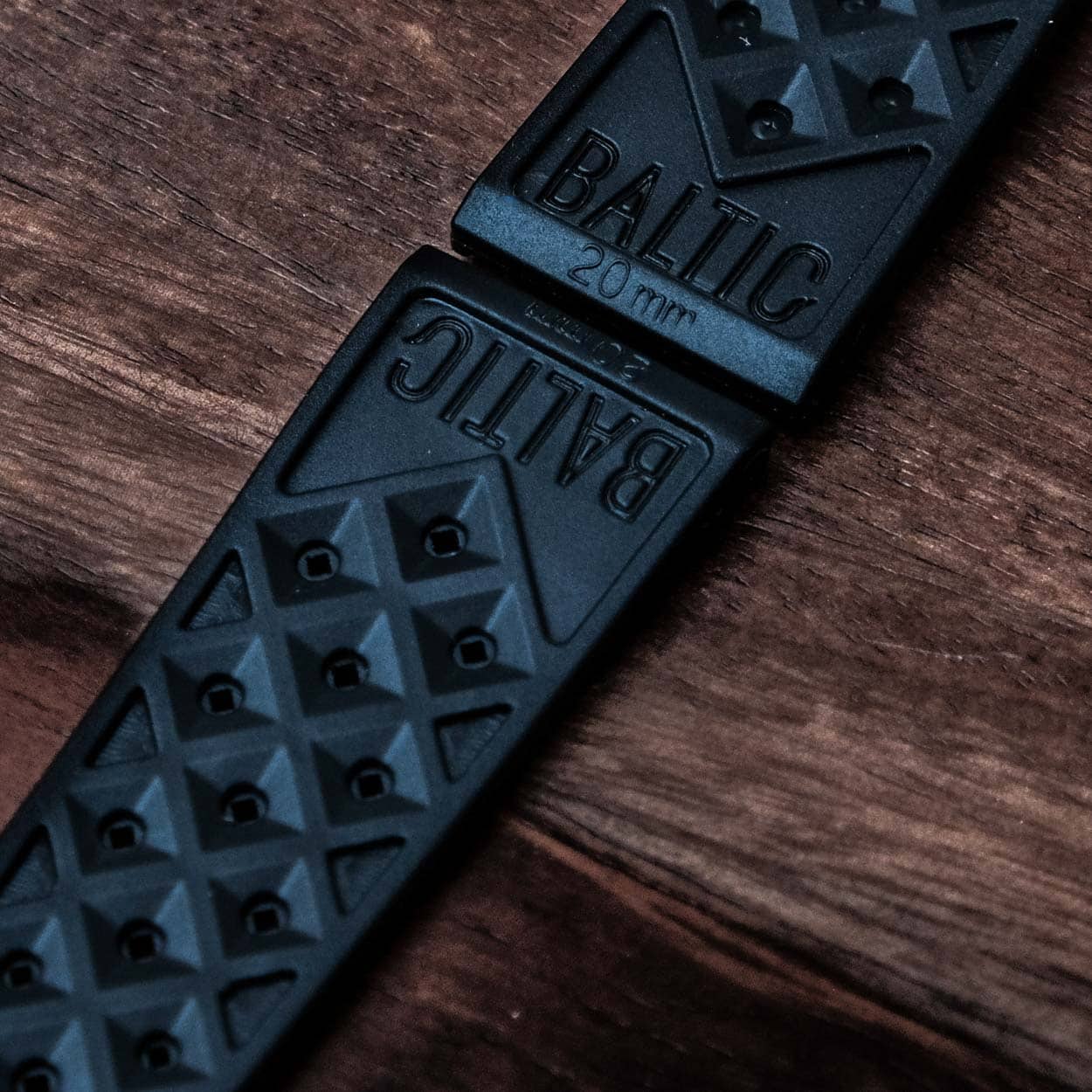 Price and Availability
Unlike the last releases, Baltic is not using a crowdfunding platform this time. Everything will go directly via Baltic now. During the pre-order period, Baltic offers their Aquascaphe for 550 Euro where the full price after the next 30 days will be 659 Euro. If you want the Aquascaphe on a rubber strap (no stainless steel bracelet), the price will be 485 Euro for the next 30 days and 579 Euro after that. All prices are excluding VAT. The watches are ready for delivery June 2019.
We are looking forward to do a hands-on review on this watch soon.
The Baltic Aquascaphe can be pre-oredered via this link.