The Cartier Crash — La Maison's Most Desirable And Expensive Creation
Is this ultra-rare piece heading for a different kind of crash?
The Cartier Crash, often incorrectly called the Dali watch, dates back to 1967. That is just 55 years ago, which isn't that long ago at all considering what this watch brought about. When the watch was launched, Cartier New York, Cartier Paris, and Cartier London were still designing their own models. The Crash was one of the Cartier London designs and, therefore, only sold in the UK at that time. International sales would have been difficult since only a few pieces of the first version were made.
Interestingly, Cartier London designed and released many different models featuring their own typography style. Among them were several versions of the Tank. Despite the fact that, of course, the famous Roman numerals were used, the British designers preferred typography that looked bolder than we see today. The result was often a very strong and recognizable style, and though it differed from Cartier Paris's look and still does, it was always unmistakably Cartier.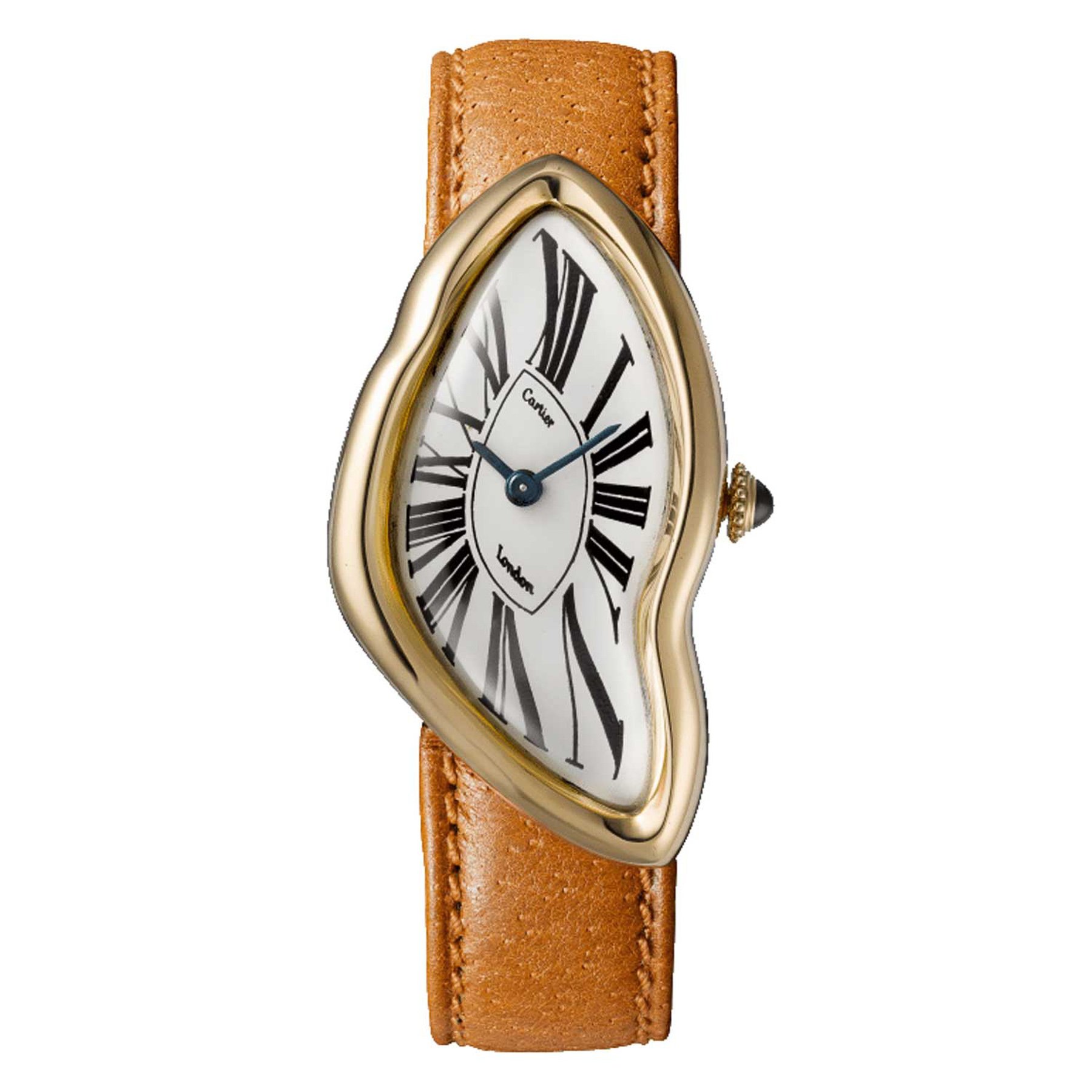 How did the Crash come to be?
There have been several stories regarding the inception of the Crash. For a long time, many people (including yours truly) believed that the origins stemmed from a customer who brought a watch to the London New Bond Street boutique for repair after the timepiece was involved in a car crash. However, Francesca Cartier-Brickell, the granddaughter of Jean-Jacques Cartier (head of Cartier London at the time), finally set the story straight.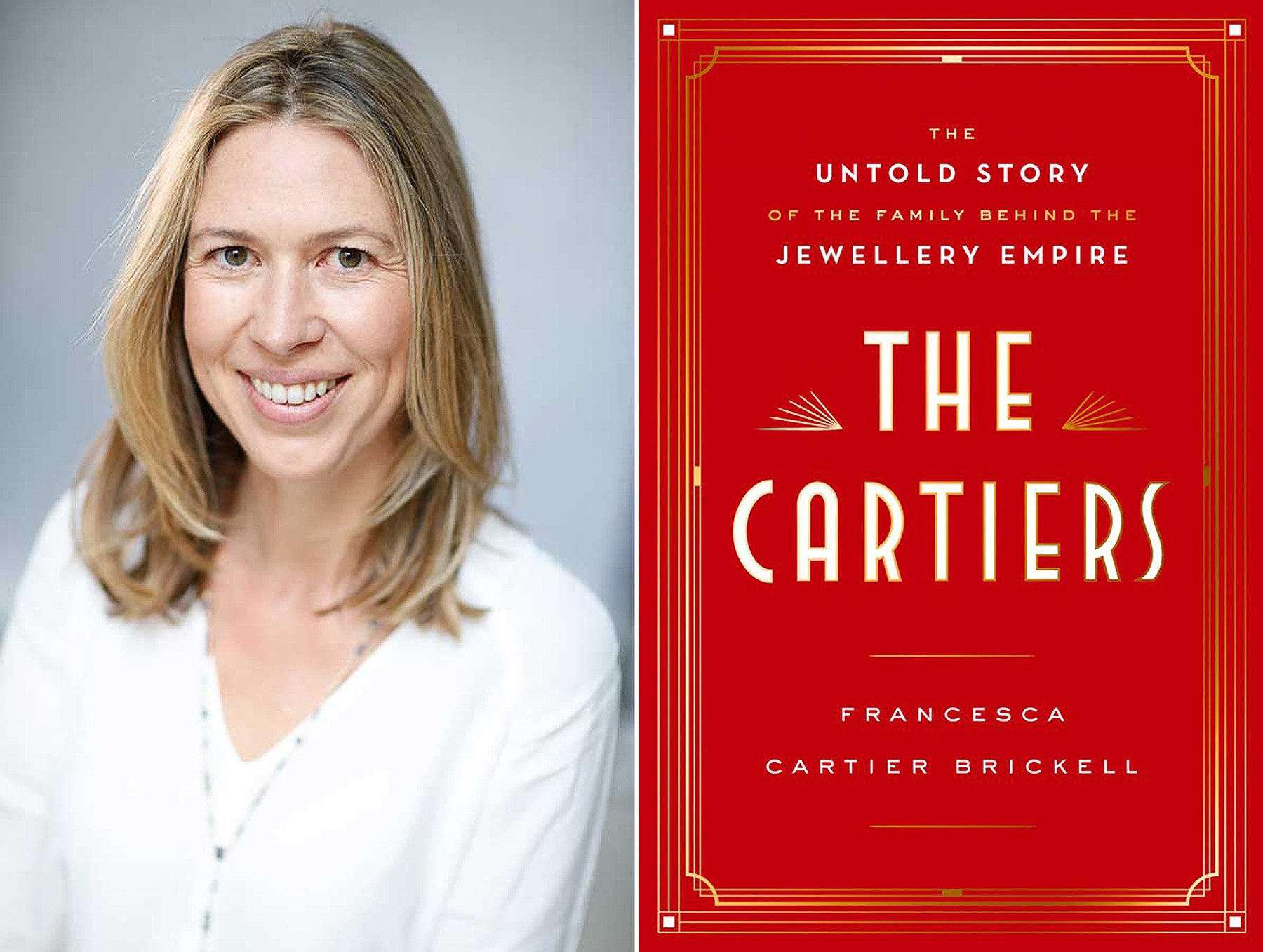 In her bestselling book The Cartiers: The Untold Story of the Family Behind the Jewelry Empire, she explains that her grandfather came up with the idea to modify the Maxi Oval case design to look as though it had been in a crash. He then worked closely with Cartier designer Rupert Emmerson to make his vision a reality. I think it's safe to say that this is how the now-famous Crash watch came to life, and I am thrilled that the mystery is finally solved with the help of the most trusted source we can think of. Thank you, Francesca Cartier-Brickell!
For a long time, the London Crash watch could still be found for decent prices. I remember that watch dealer/collector Eric Ku saw the beauty of the watch at an early stage. He was probably the first contemporary watch collector to add the original London model to his private collection.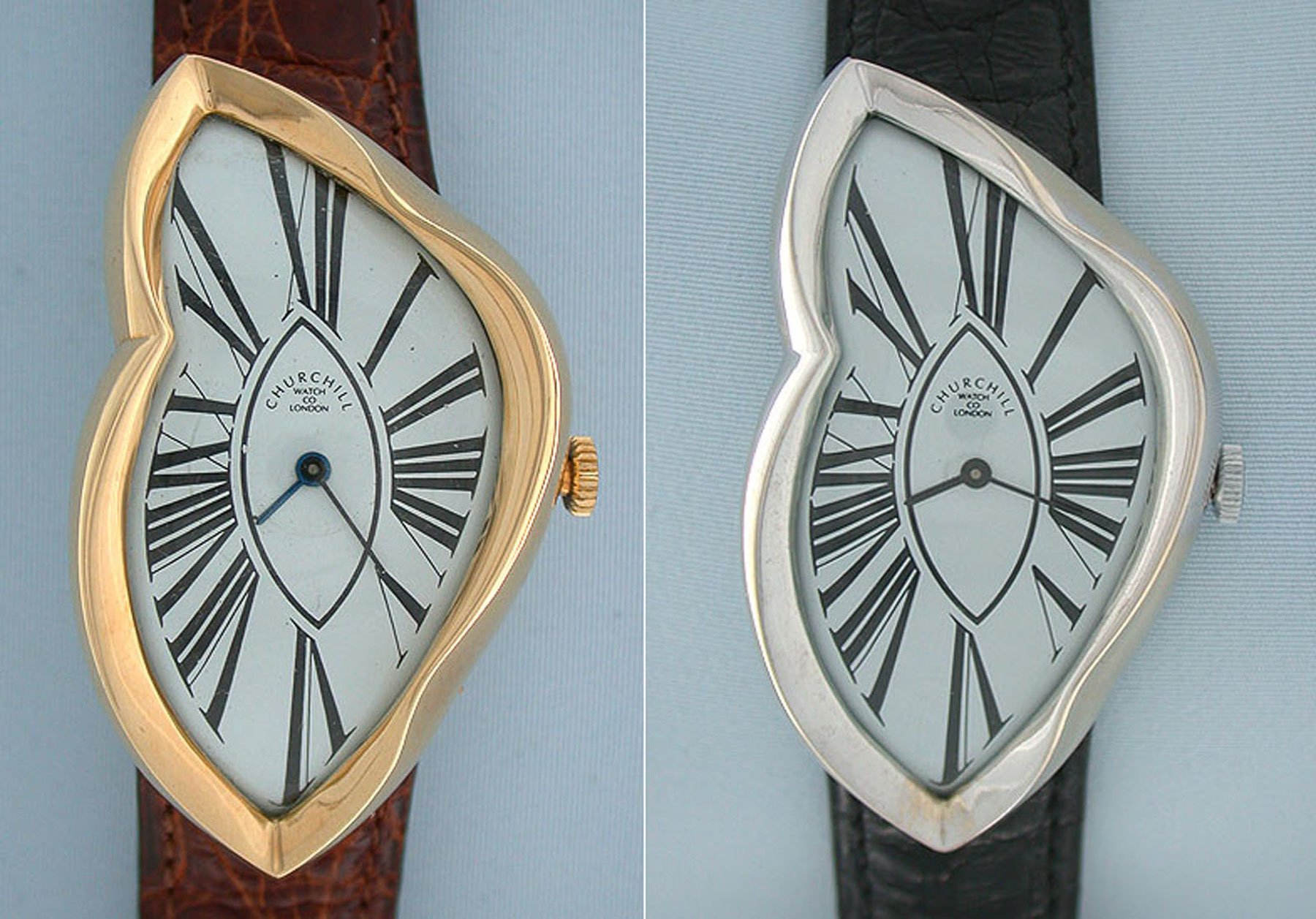 Believe it or not, the Cartier London Crash faced a "copycat" fairly soon after its release. In the 1960s, the small British watch brand Churchill Watch Co had the courage to release its own version of the Crash watch in both yellow and white gold. And while this much larger (and actually really good-looking) watch didn't appeal that much to collectors, it was, with its 52mm length, a perfect men's size that looked extremely good on the wrist. Only a few years ago, these watches could still be picked up for around $5K on eBay and Chrono24. But collectors learn fast, and the Churchill Crash is impossible to find through these channels nowadays.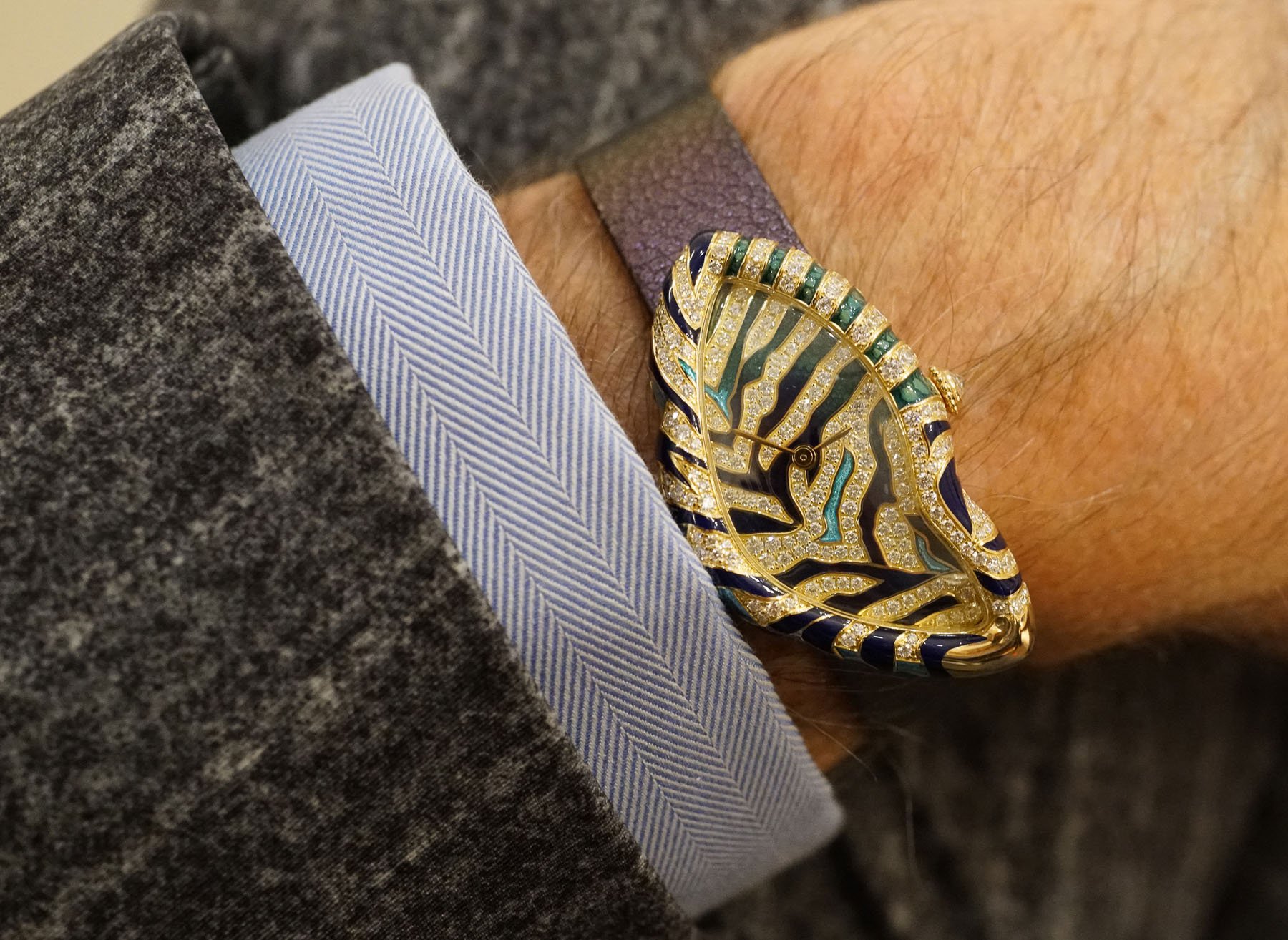 Honey, I shrunk the Crash
About 25 years later, in 1991, the Crash watch was internationally re-released by Cartier Paris in a slightly smaller case. The release saw a batch of 400 pieces. One of the last times that Cartier Paris officially released a very small run of the Crash watch was in 1997. That year, La Maison released 13 Crash watches in yellow gold to mark the re-opening of the flagship store at 13 Rue de la Paix in Paris. Other than that, Cartier only produced the Crash now and then as a special order set with diamonds and presented as a ladies' model. And don't forget the most recent diamond-set version that was shown at Watches And Wonders 2022 (pictured above). Despite the Paris version's 22.5mm × 38mm dimensions, the original London version was slightly larger, measuring 23mm × 43mm. Yes, the Crash watch was originally created as a men's model!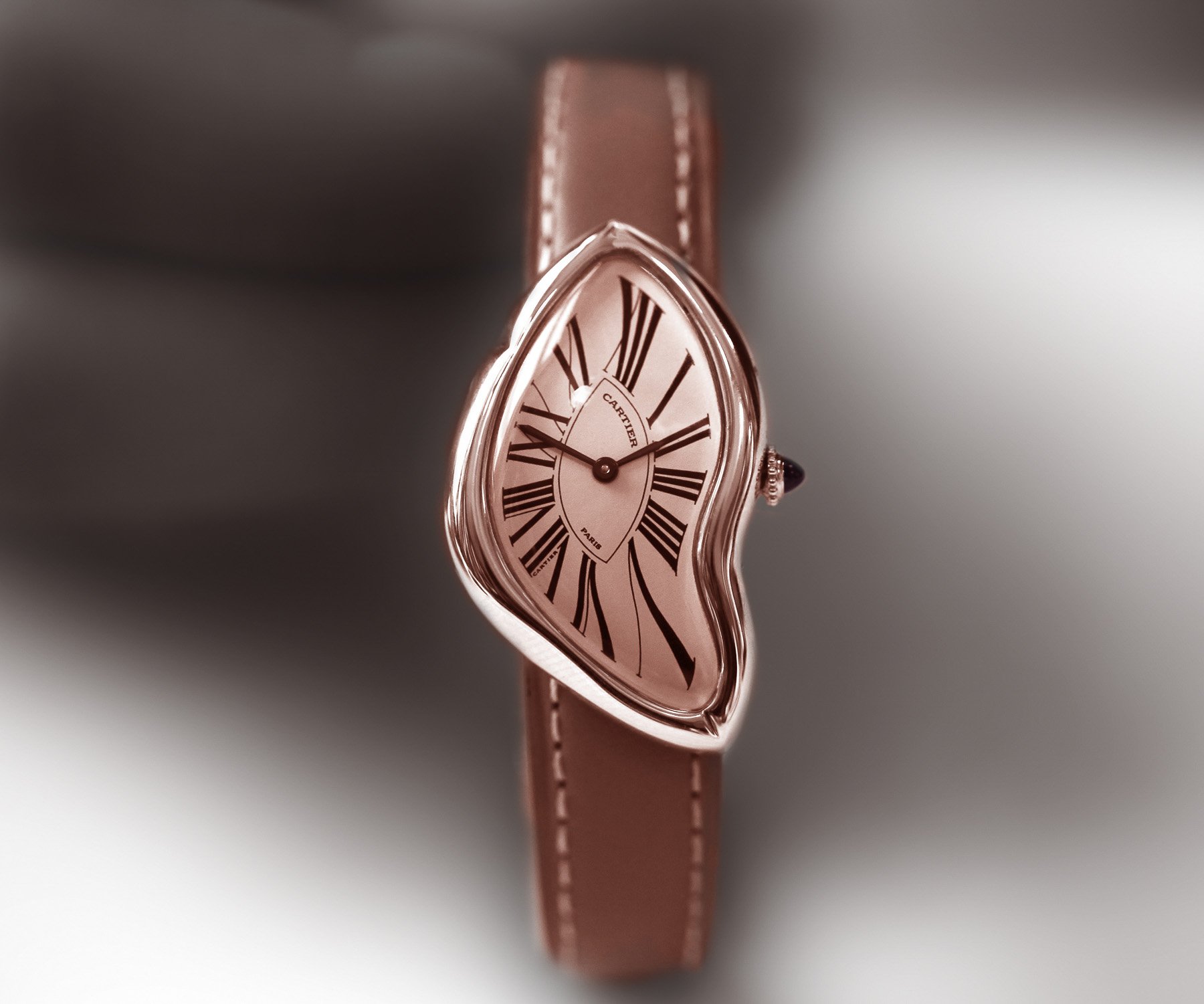 At that time, the difference between the men's and women's collections was much more important than it is today. Thank God that men nowadays are slowly daring to wear a watch this small and funny-shaped. It may surprise you, but the Crash is still bought mostly by men. For the real collector, a London Crash watch was the only version to get. Some men, however, waited for the long-rumored launch of a newer and more massive Crash. This finally happened in January 2015 at SIHH in Geneva when Cartier presented a limited edition of 67 pieces in platinum.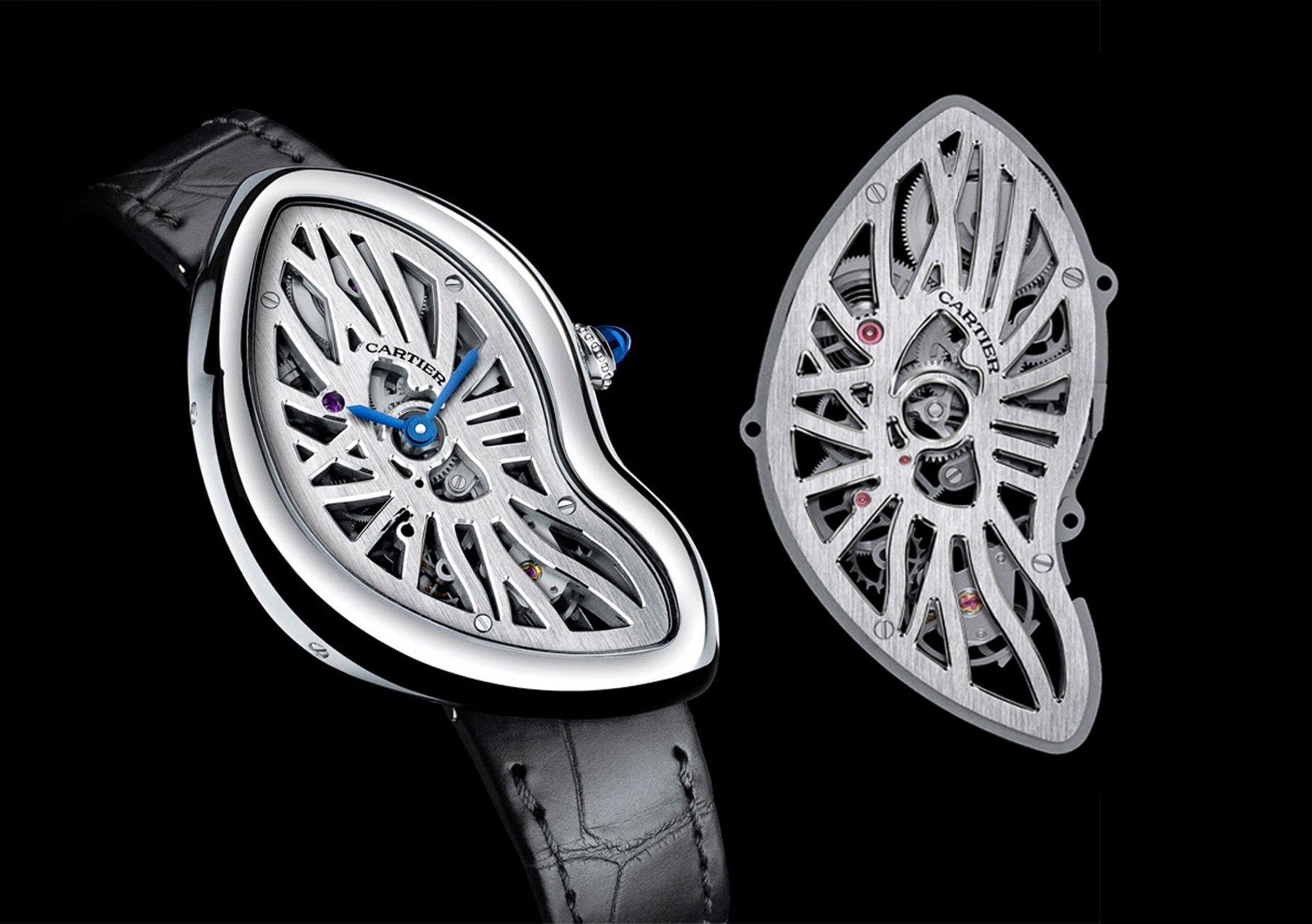 The release was quite a surprise because it was a Cartier Crash Skeleton. It featured an in-house caliber that had been specially redesigned to fit the bizarre shape of the Crash watch. The overwhelming success caused Cartier to decide to launch another batch of 67 pieces, but now in pink gold. This happened just one year later in 2016. Of course, I absolutely adored the platinum model, which, unfortunately, did not fit within my budget. I often regret that I could not have found a way to make it work. In 2018, Cartier launched a new model called the Crash Radieuse in a limited edition of 50 pieces.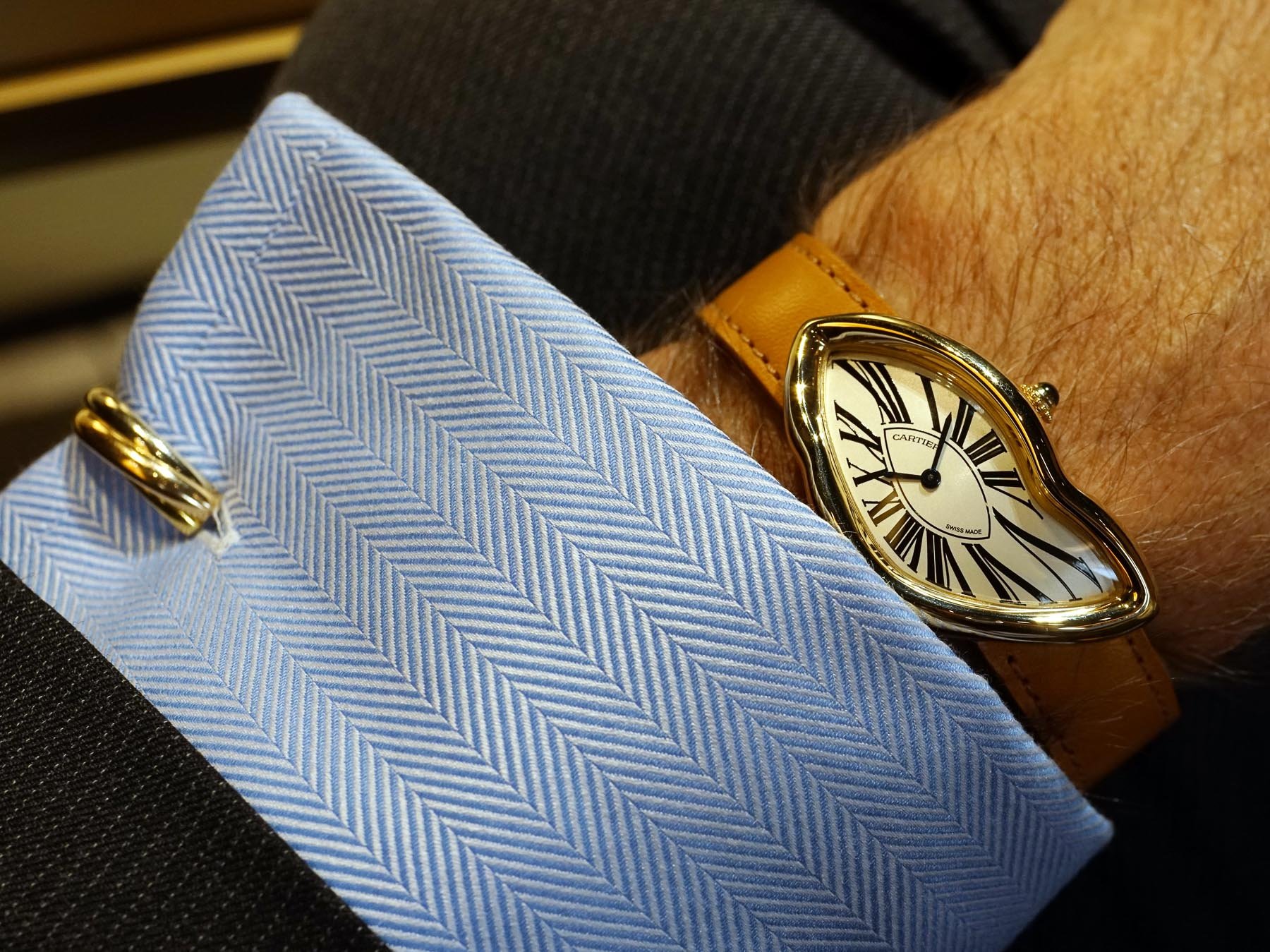 London calling
With its unconventional dial and diamond-set crown, it was a model that focused more or less on the women's market. Of course, the Radieuse sold out pretty quickly, but it didn't garner the exorbitant success that all other models experienced. But 2019 was a very important year for the Crash. I will never forget the moment that Philippa Samii Rosenschein, head of the New Bond Street boutique's watch department, showed me a new version of the London Crash in yellow gold that was about to become available in early 2019. It was a great re-design of the original London model in yellow gold, but now with "Swiss Made" on the dial instead of the magic word "London."
Many collectors lament the "Swiss Made" on the dial, but this is a formal and unavoidable marking. This new Crash watch was presented as a limited edition of 67 pieces in yellow gold with a creamy guilloché dial. However, this great reissue was only available from the London boutique, and the watches were not available all at once. Every month, the London boutique would have one piece available for one of its lucky clients who had placed an order for it. As you can imagine, it did not take long before all the 67 pieces were spoken for. Many of my Instagram watch friends got the piece, and I have seen them wearing it proudly. But some other others who did not order during the first weeks are still waiting for delivery of theirs.
How did the Crash become so popular?
Whether we like it or not, Instagram was and still is very important for watches and especially the Crash models. When a US watch dealer posted their brand-new 2019 London Crash "reissue" for sale to make a profit, it created quite a tumult among collectors. It was the first new London Crash that was offered on Chrono24 for a much higher price than retail. But the hype got real when well-known collectors Eric Ku and Roni M posted their custom-order 2019 London Crash watches on Instagram.
Eric's yellow gold version sported a metallic blue dial, gold Roman numerals, and a sapphire cabochon in the crown. His white gold version showed his signature engraved on the back, a black dial, and a jade cabochon. Roni's custom Crash was also equipped with a black dial and an onyx cabochon in the crown. And even more custom pieces began showing up after that, like the one that Wei Koh ordered with Super-LumiNova numerals. All these amazing-looking pieces created quite a demand for the Custom Order Department at Cartier. In my previous article about custom orders, you can see a collection of amazing Tank Cintrée, Santos Dumont, and other models that were ordered as custom pieces.
What made the Crash the most wanted Cartier watch
Due to the hype, shortage, and subsequent unavailability of the Crash, the business instinct of some collectors comes to the fore, and now and then, a Cartier Crash watch comes up for auction. The results have ranged from amazing to extraordinary. It is safe to say that Cartier's shaped watches have broken unexpected auction records in the last few years. For a short time, the most expensive watch was a Cartier Crash that went for $816,158 at a Geneva auction. It was about three-and-a-half times the price of another Crash offered by Christie's, which had hammered for $225,000 (before premiums). But the bomb exploded when Erik Ku auctioned a vintage London Crash for one of his clients. It fetched an astonishing $1,500,000.
These astronomical figures certainly make the watch desirable to a questionable group of people. However, let's not forget that the extreme exclusivity of the model is actually more important and makes the watch so attractive for serious collectors. This is why it's so important that Cartier itself treasures the Crash and should aim to keep it as exclusive as possible.
Where is the Crash today, and what are your chances of getting one?
This is a tough question that I get very often. The Crash is not available from any of the Cartier boutiques worldwide, and since the 67 pieces that Cartier London released in 2019 are all sold out, auctions at Phillips, Sotheby's, LoupeThis, Christie's, and Antiquorum are your only option. Unfortunately, this is not an easy route to take if you're unfamiliar with this way of buying art or jewelry. 
Were auctions more straightforward 15 years ago than they are today? Has the audience and the way the auctions are being organized changed dramatically? More and more people are investing in watches, serious collectors seemingly have unlimited budgets, and following an auction and bidding online is now as easy as playing cards. Besides that, every "grail" watch offered for sale at an auction is seen by collectors all over the world, and pictures of the watch have often been posted and promoted on Instagram many times before the auction even opens. 
My suggestion
I honestly think that aiming for other shaped Cartier models — the Tank Asymétrique or the Cloche, for example — is a much better, less stressful, and almost equally satisfying solution. These watches come close to the eye-catching effect that the Crash has, and in daily life, they are more wearable.
Whether these high prices for the Crash will continue to rise is hard to say. Apart from the economic situation in the world, it also depends to a large extent on how La Maison continues to manage its collection of historic watches. How Cartier will handle its most exclusive models like the Crash or the Pebble (if that will ever be re-released) will determine everything. Just don't expect to find a Crash for a steal on eBay.